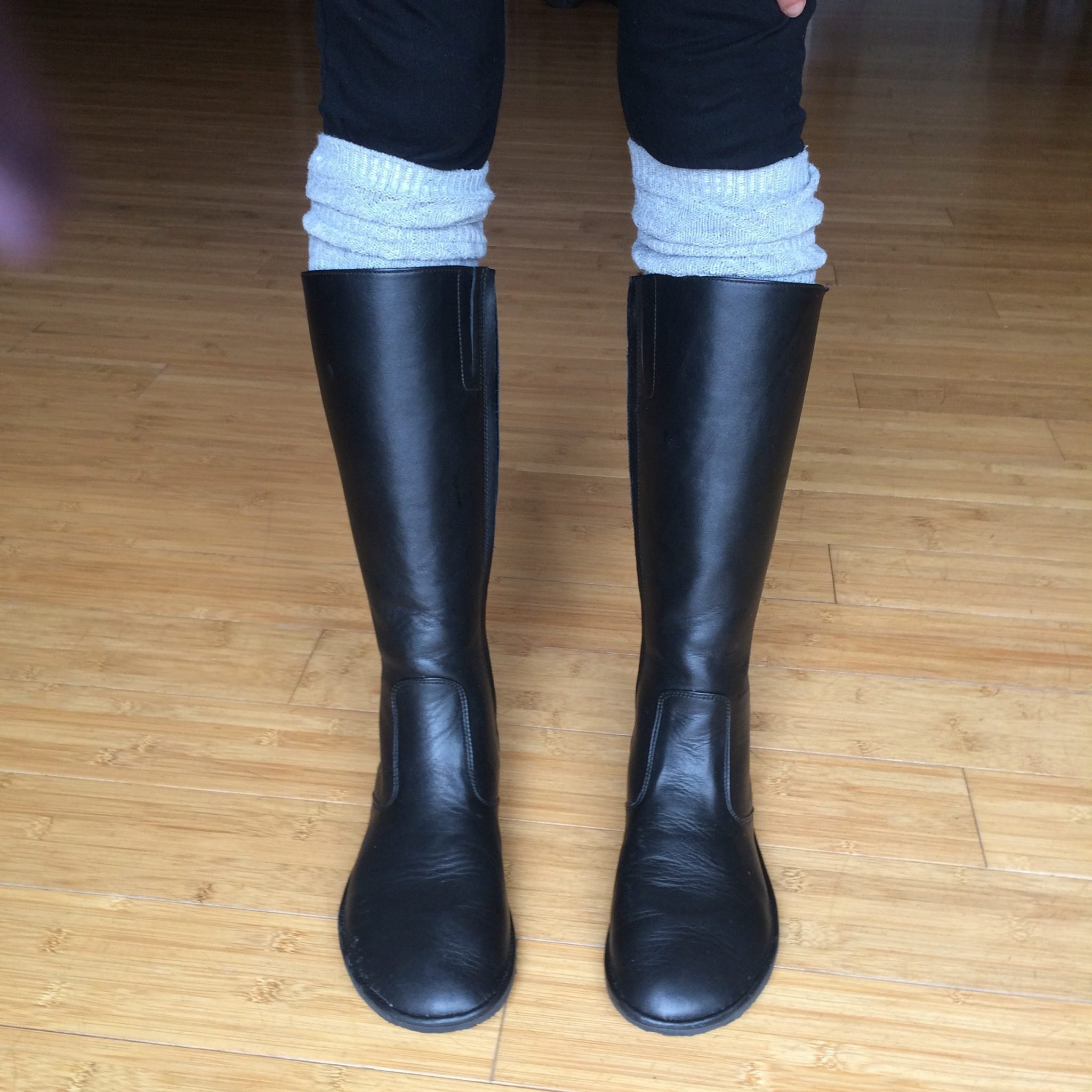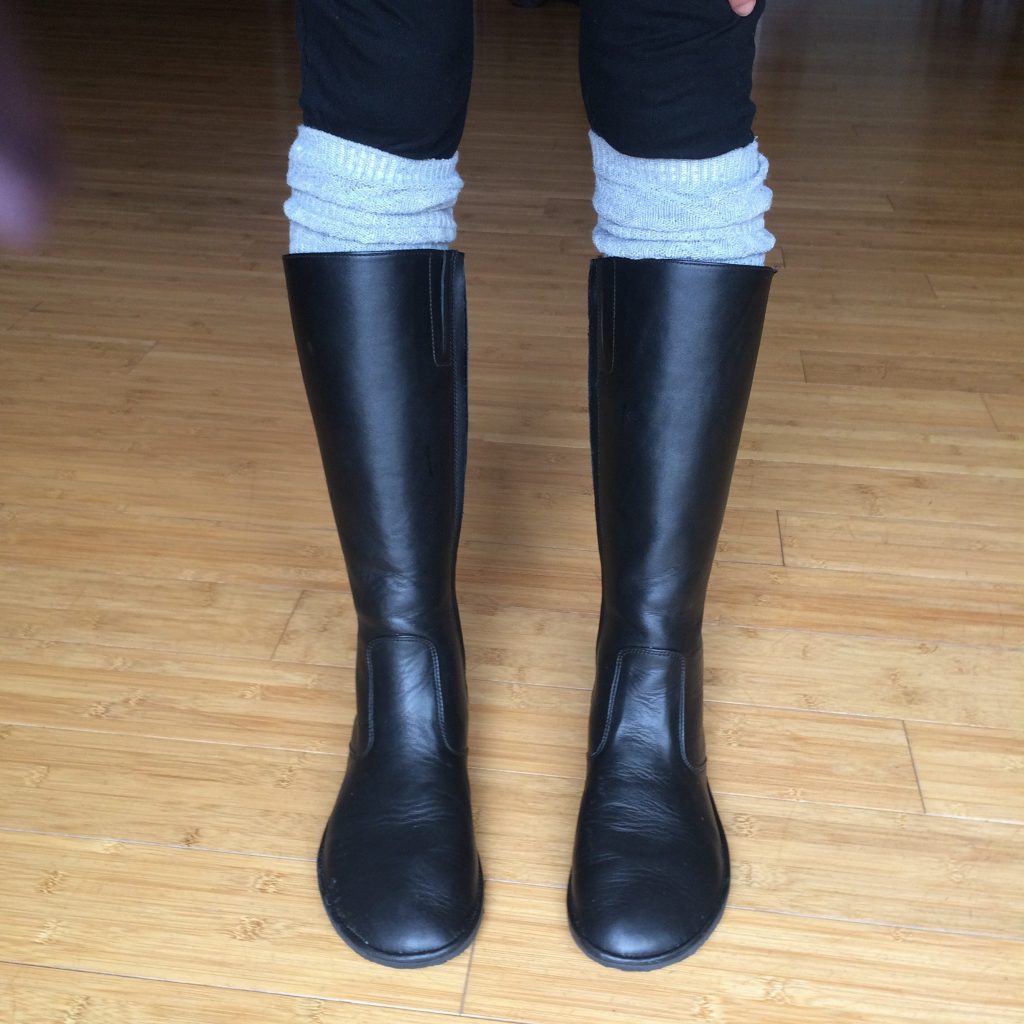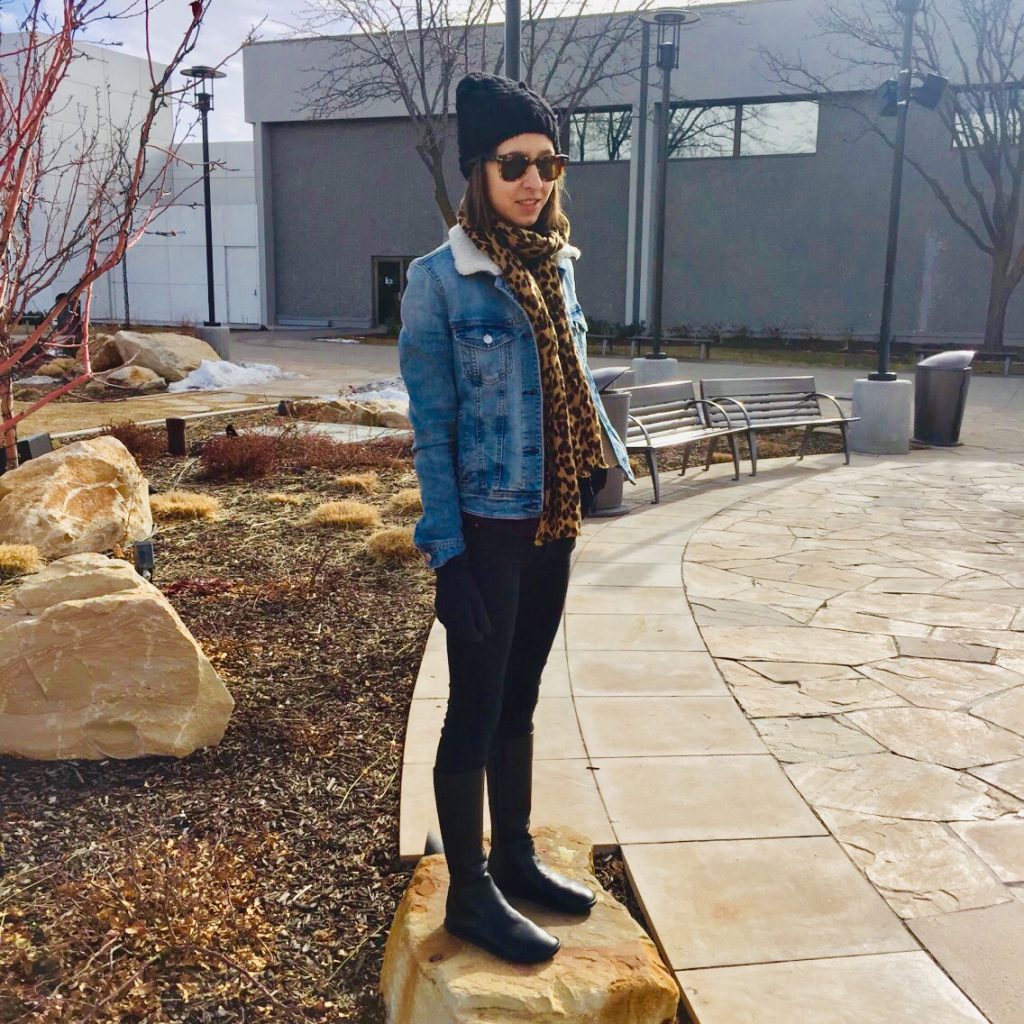 *For more info on ordering from the Drifter Leather see here.*
These are amazing boots. I was on the fence about them for a long time (because $$$) but was finally convinced by a friend that everyone needs a classic riding boot in their closet ?. After scouring the web for all the options available, it became clear these Drifter Leather boots were the only ones that would work for me. For a riding boot, they are not that much more expensive than other options (they cost 254 Euros, or about $280). These Drifter Boots are perfect. They are a classic style that doesn't look "barefoot" and yet they totally are. The leather is soft and supple out of the box and the sole is a super flexible 6mm Vibram. Even still, they are surprisingly warm, warmer than my Vivobarefoots with the thermal insole. They are made entirely of leather, including the interior lining, which makes for more warmth (and frankly, more comfort. Synthetic interiors just don't mold to your foot the same way.) I love these boots with black pants and black boot socks for a streamlined look, but they also look great with dresses, leggings, jeans, colored denim, you name it.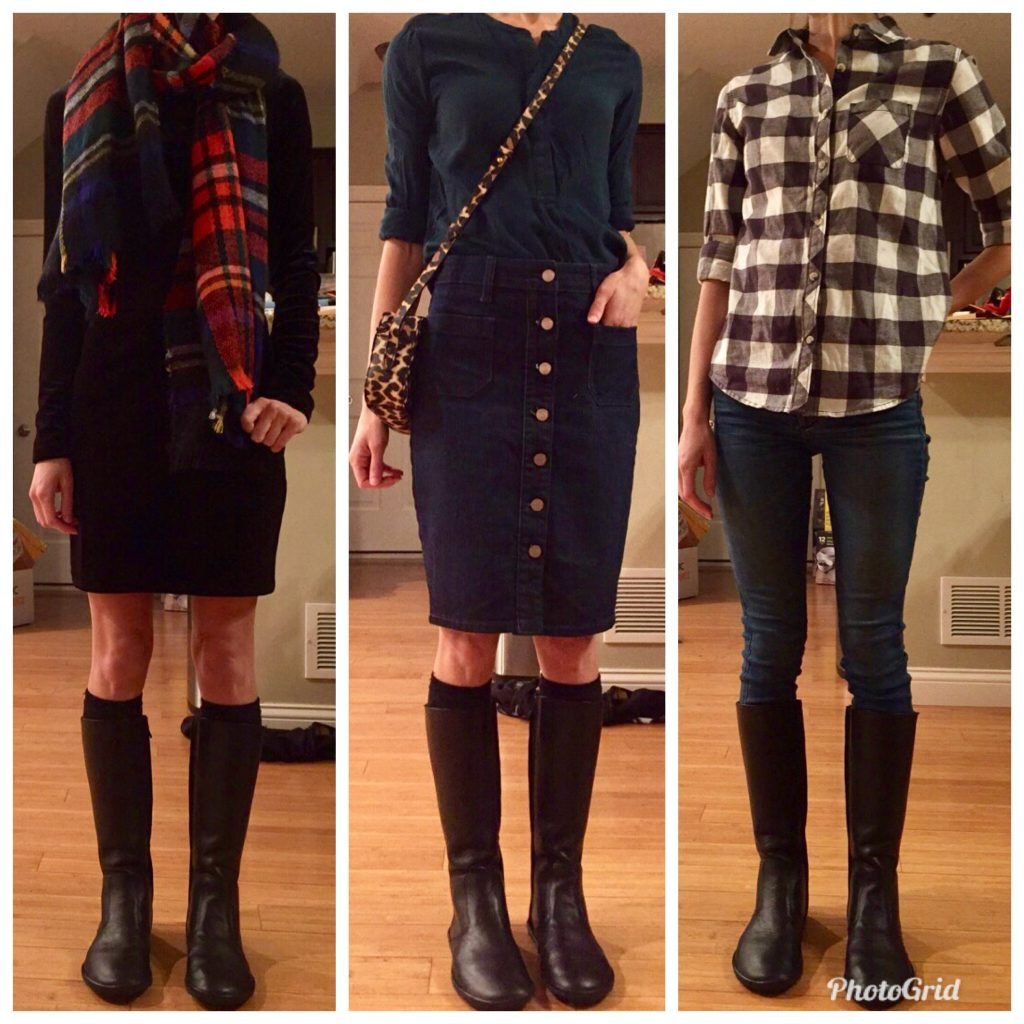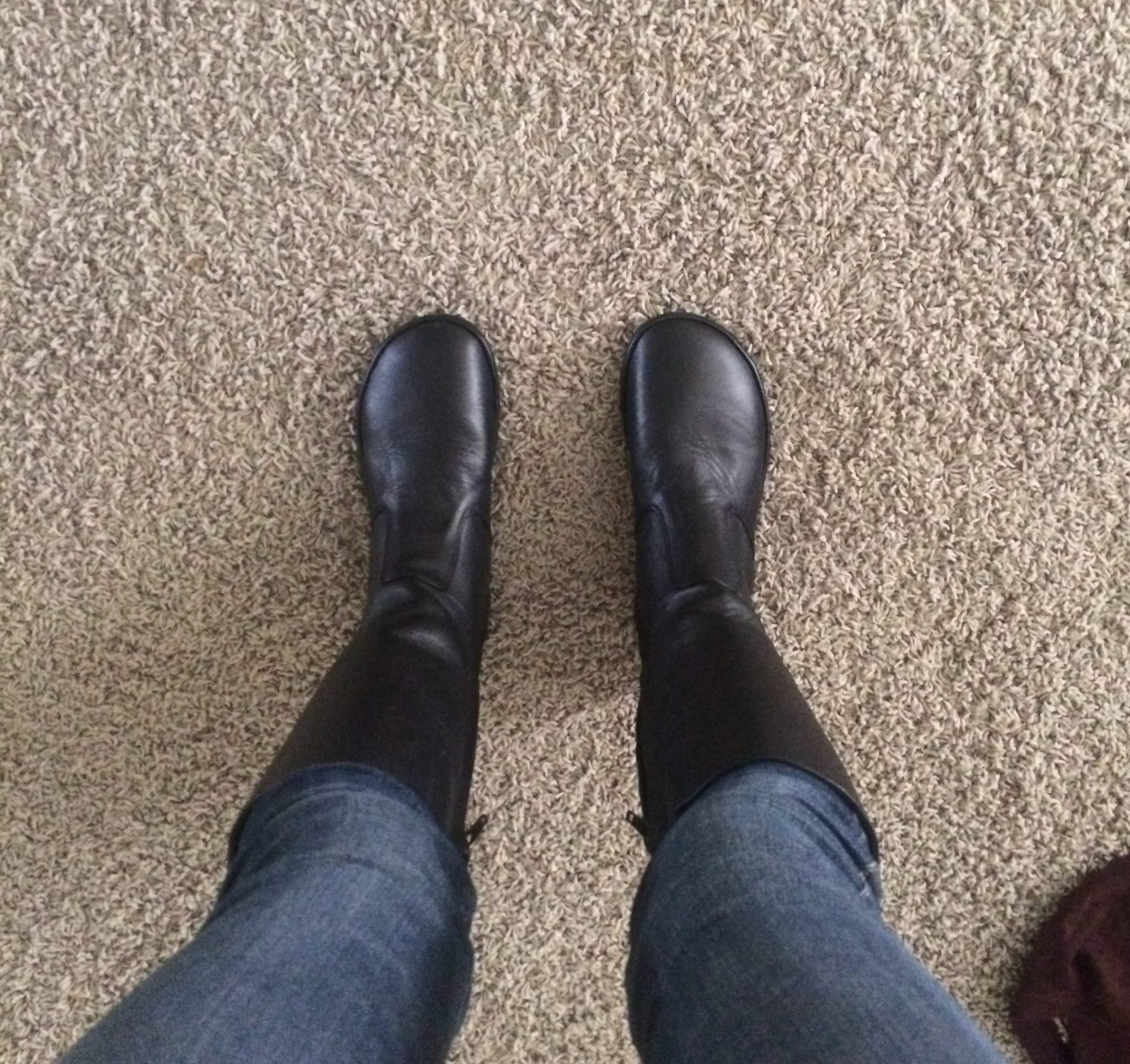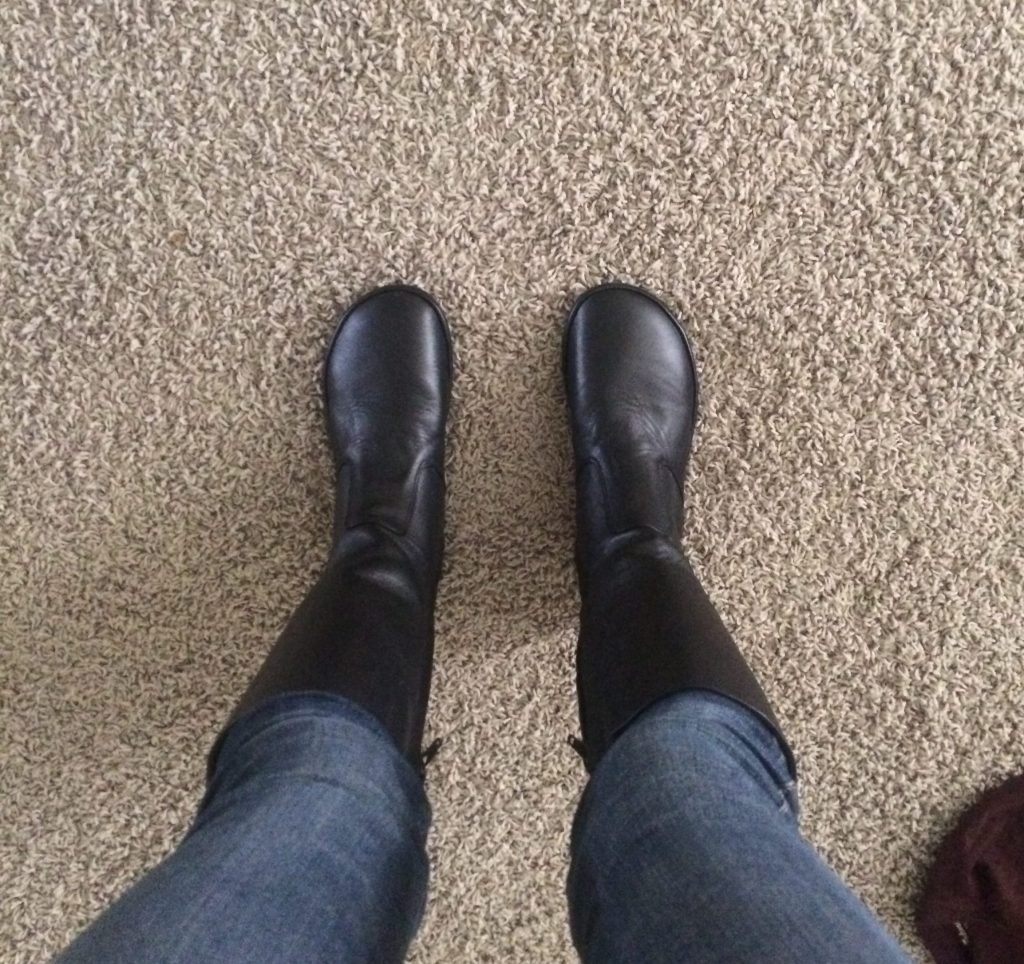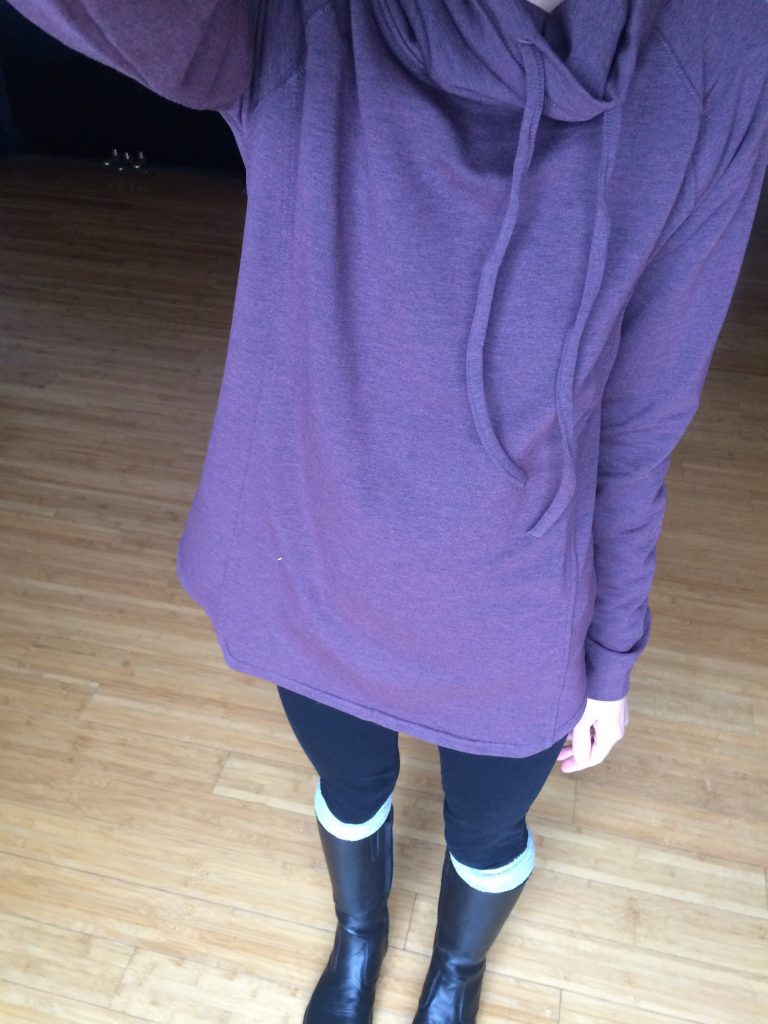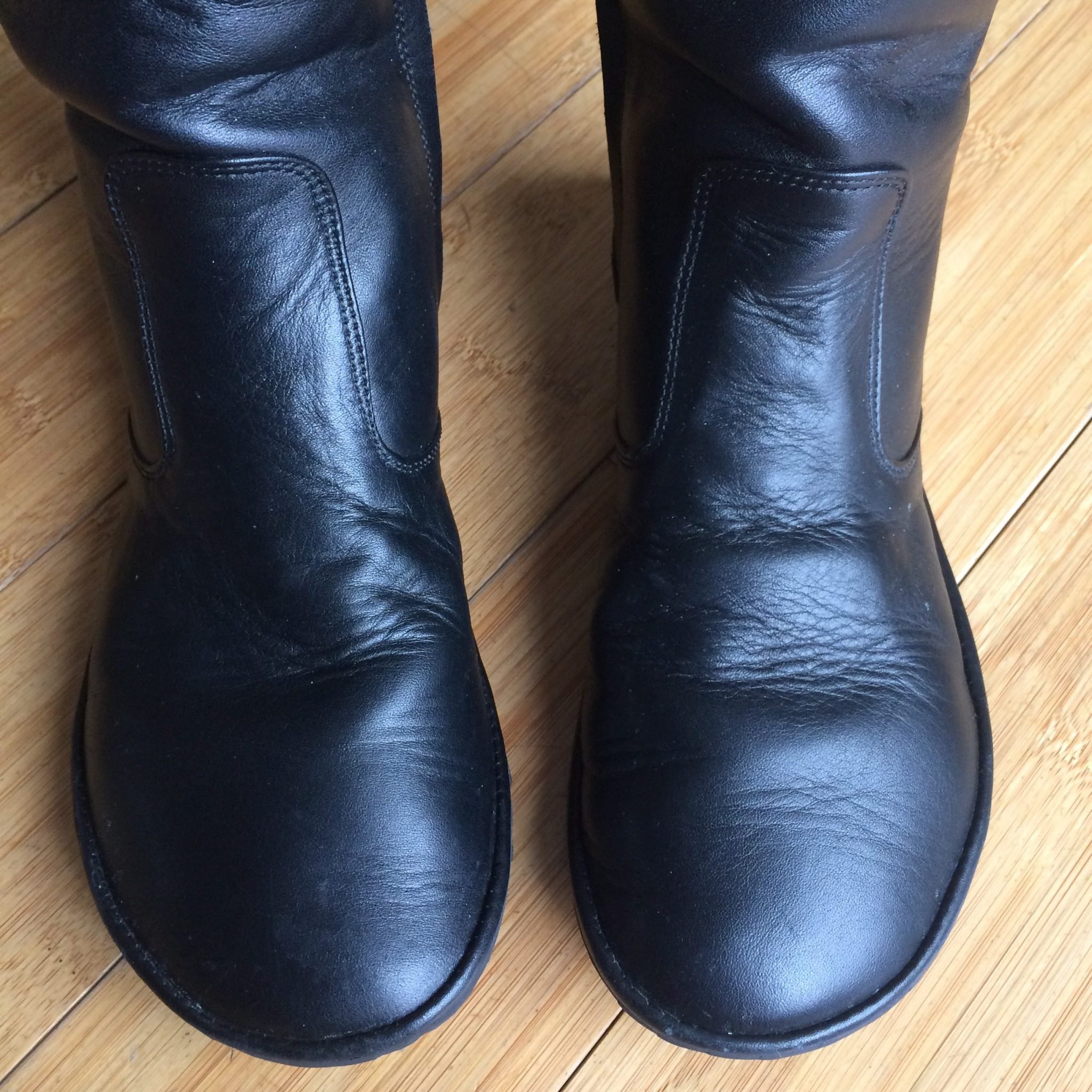 When ordering from the Drifter Leather you place your order on their website and then email them a scan of your foot tracing and measurements. They will reach out to you letting you know what they need if you aren't sure. I personally provided WAY more info than they asked for and asked lots of questions. For nearly $300 these needed to fit! I was very specific about wanting them close to my foot for a sleeker look, and they mostly delivered on that. I was warned beforehand that they couldn't be too tight around my ankle area or I wouldn't be able to move my foot. The design of the boot has a stiff shaft that runs up the back to keep it's shape. It's because of this that you need some space around the ankle for movement. So there is some creasing and bagging in this area. Since getting these, I've been paying attention to the boots I see other people wearing, and most of them do this same thing. I requested to Drifter Leather they make them as close as possible and the small amount of bagging has not bothered me. They are just the right size around my calves, which is basically impossible for someone of my calf size to find from a store. That reason alone made these a worthwhile investment. I've never been able to wear riding boots before.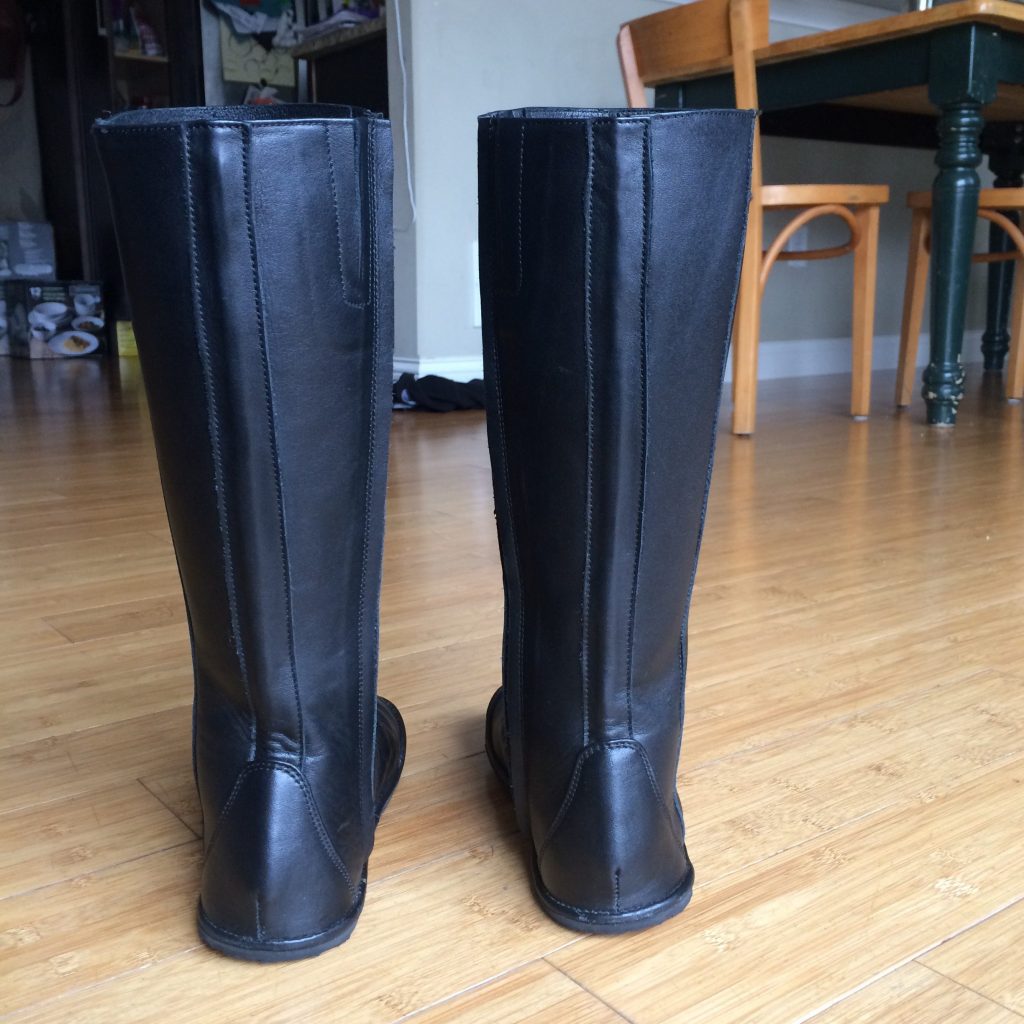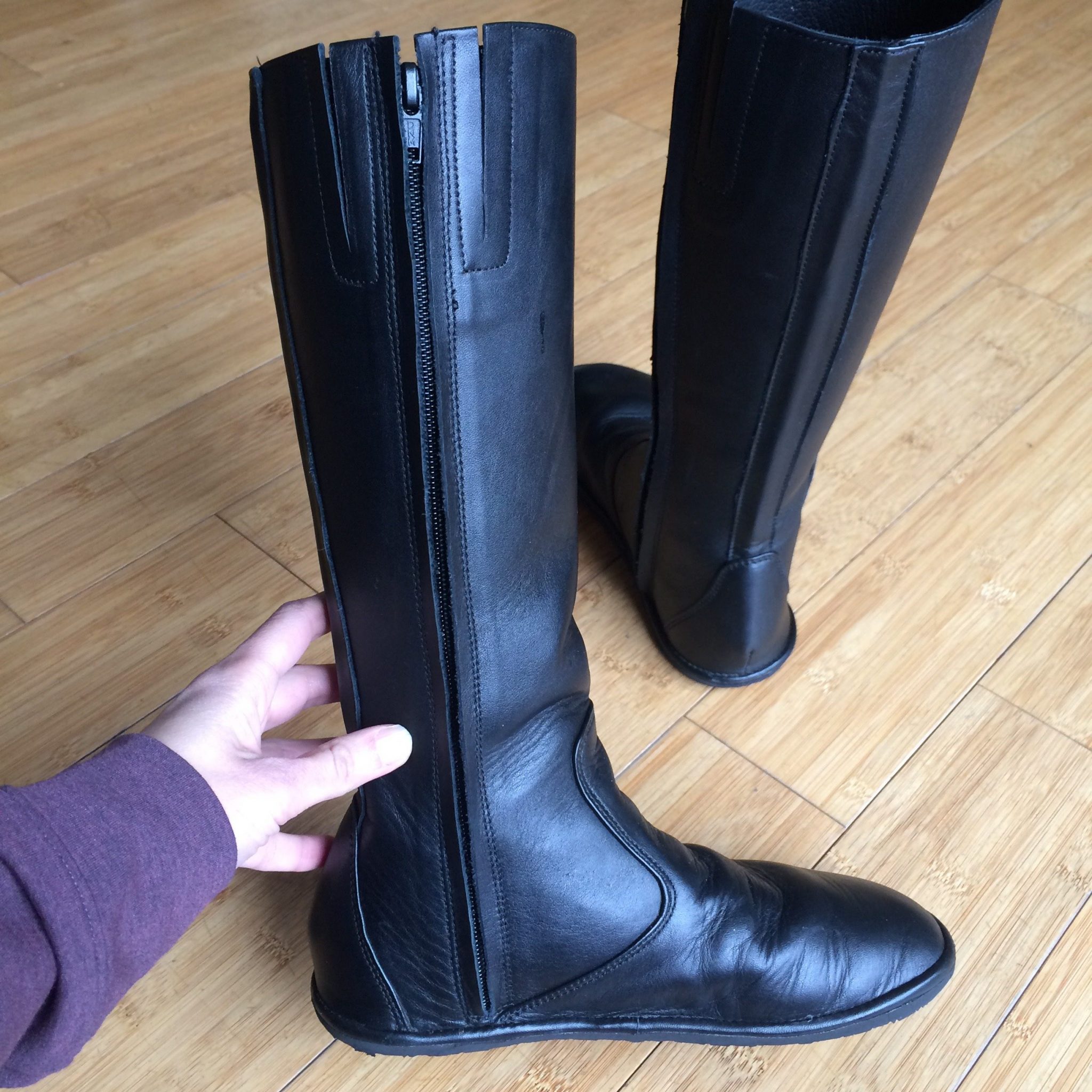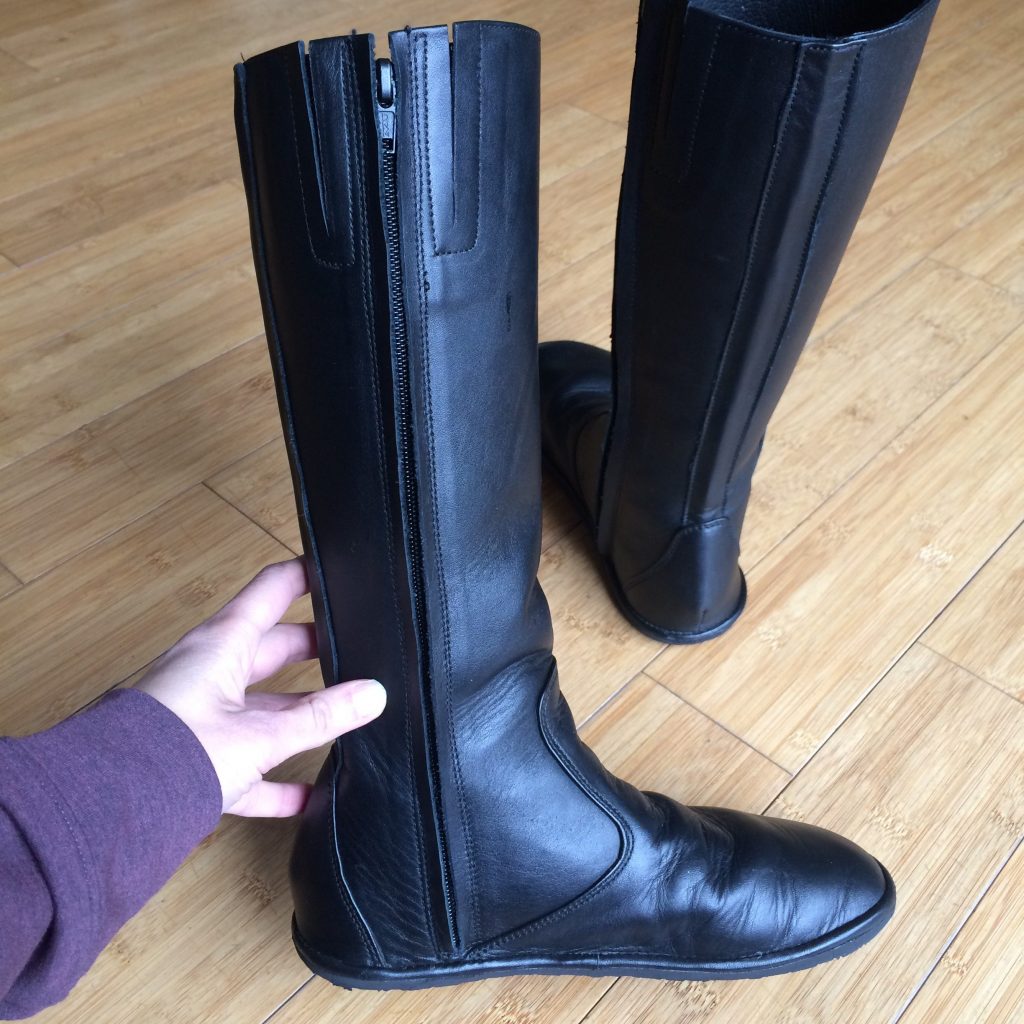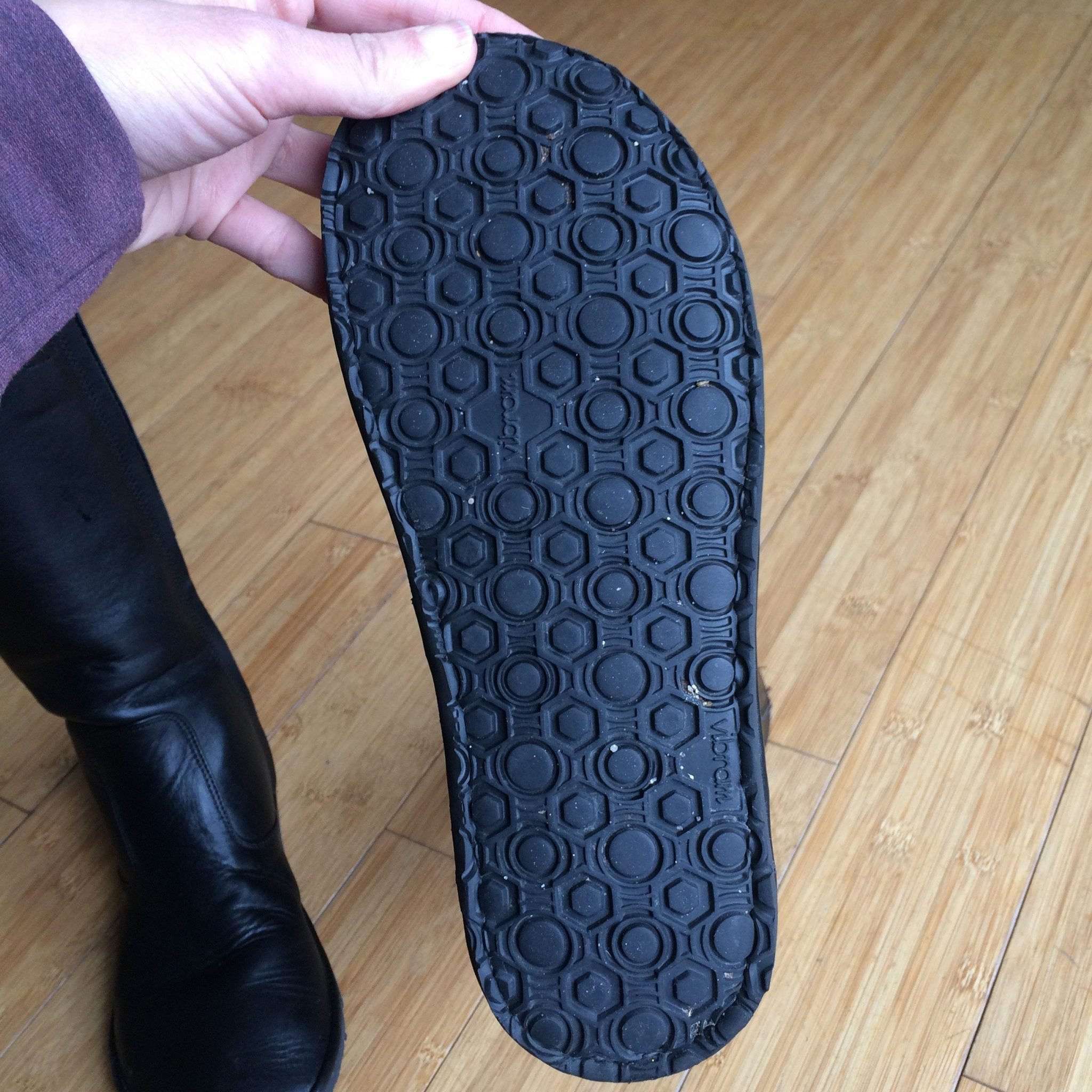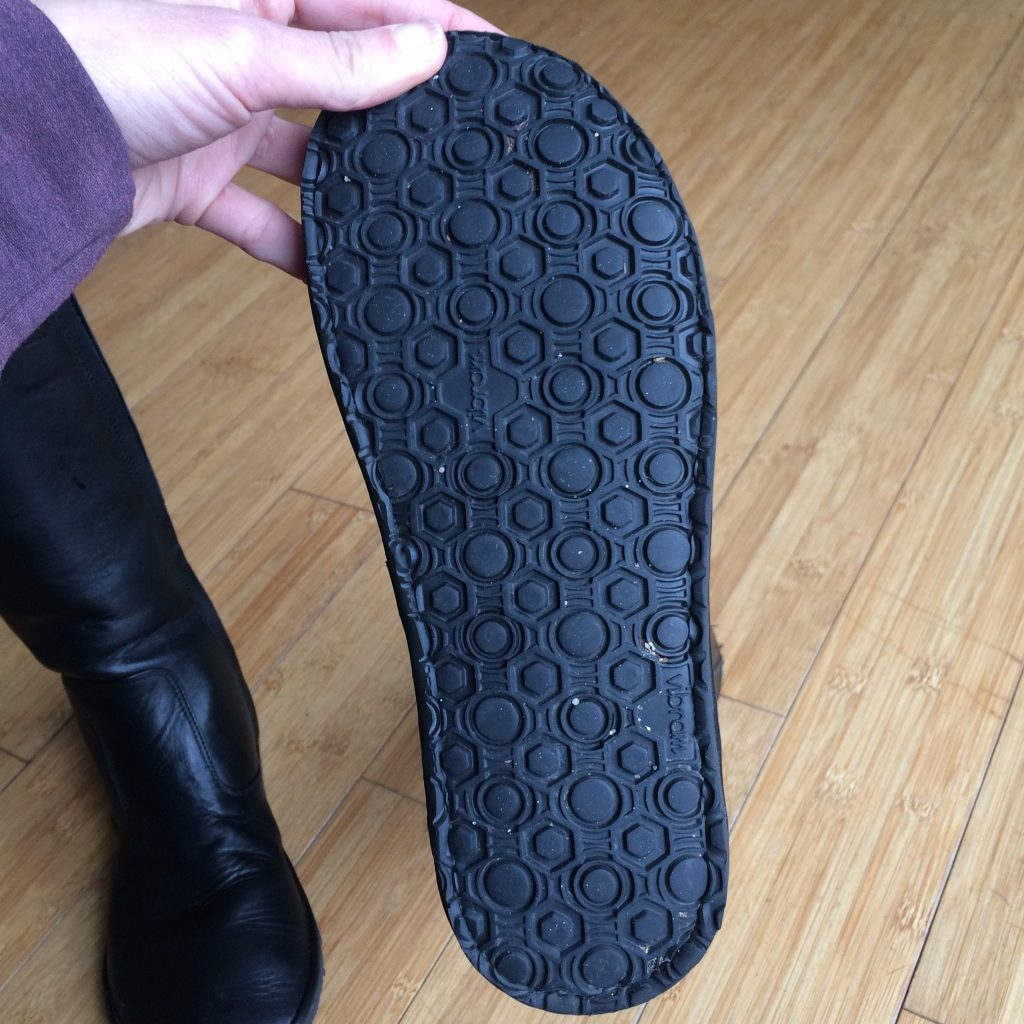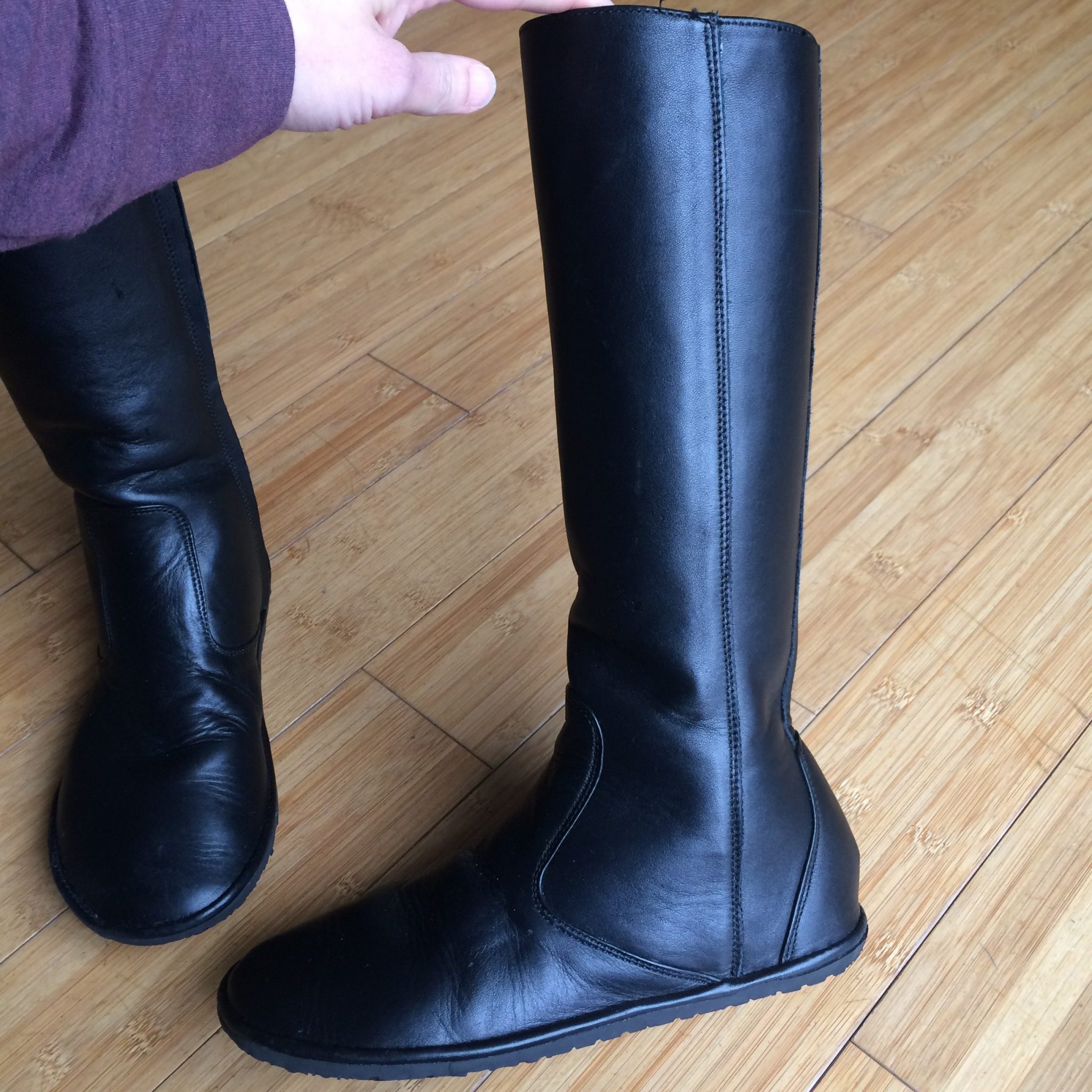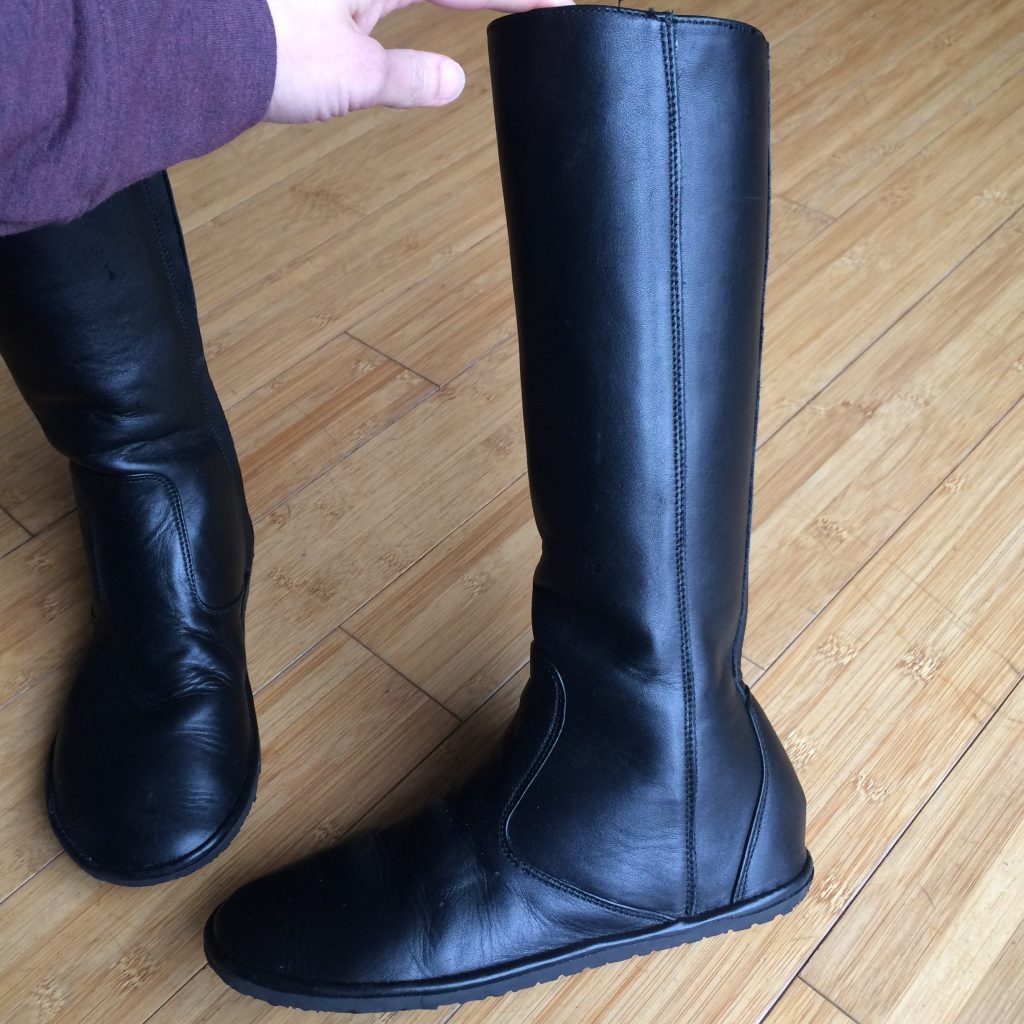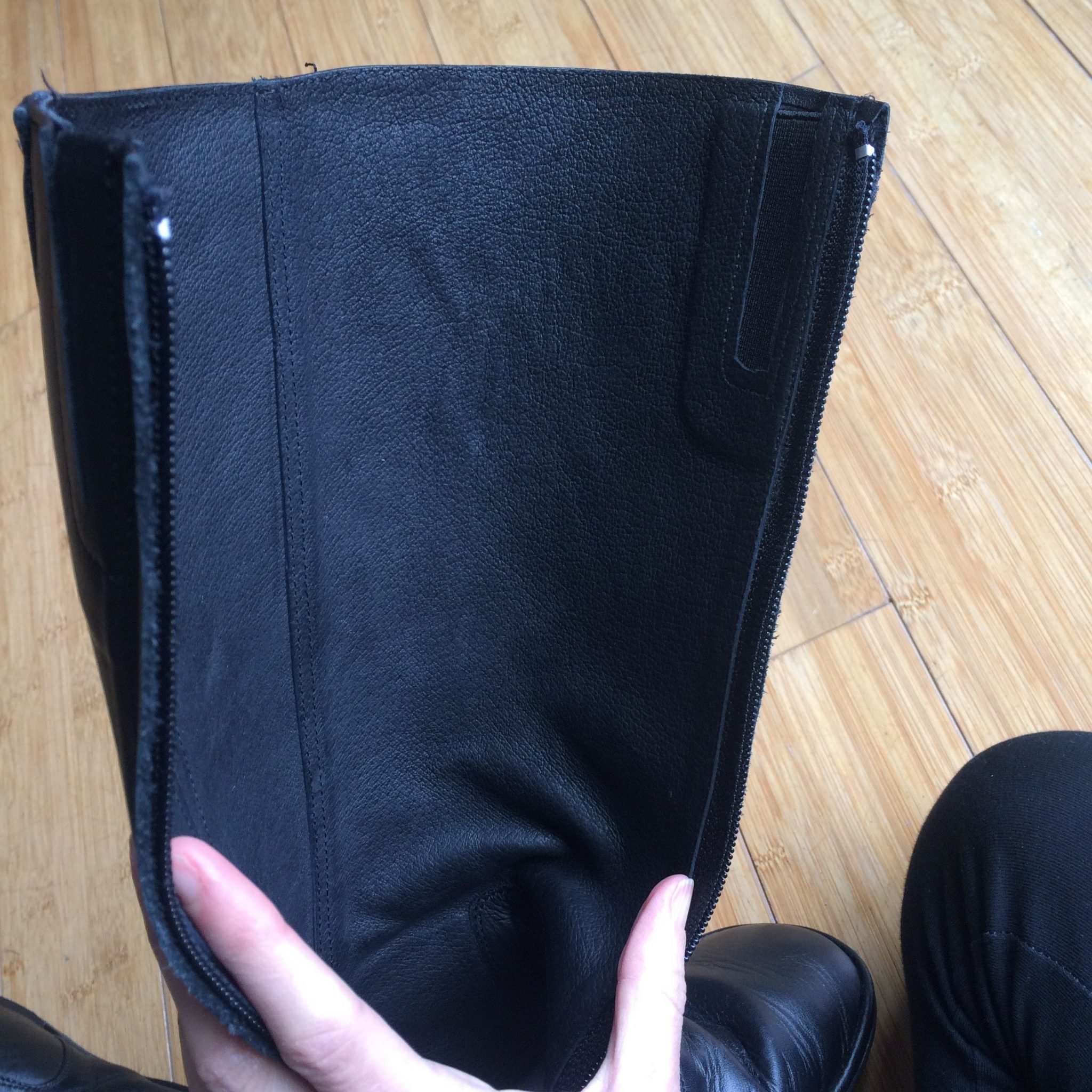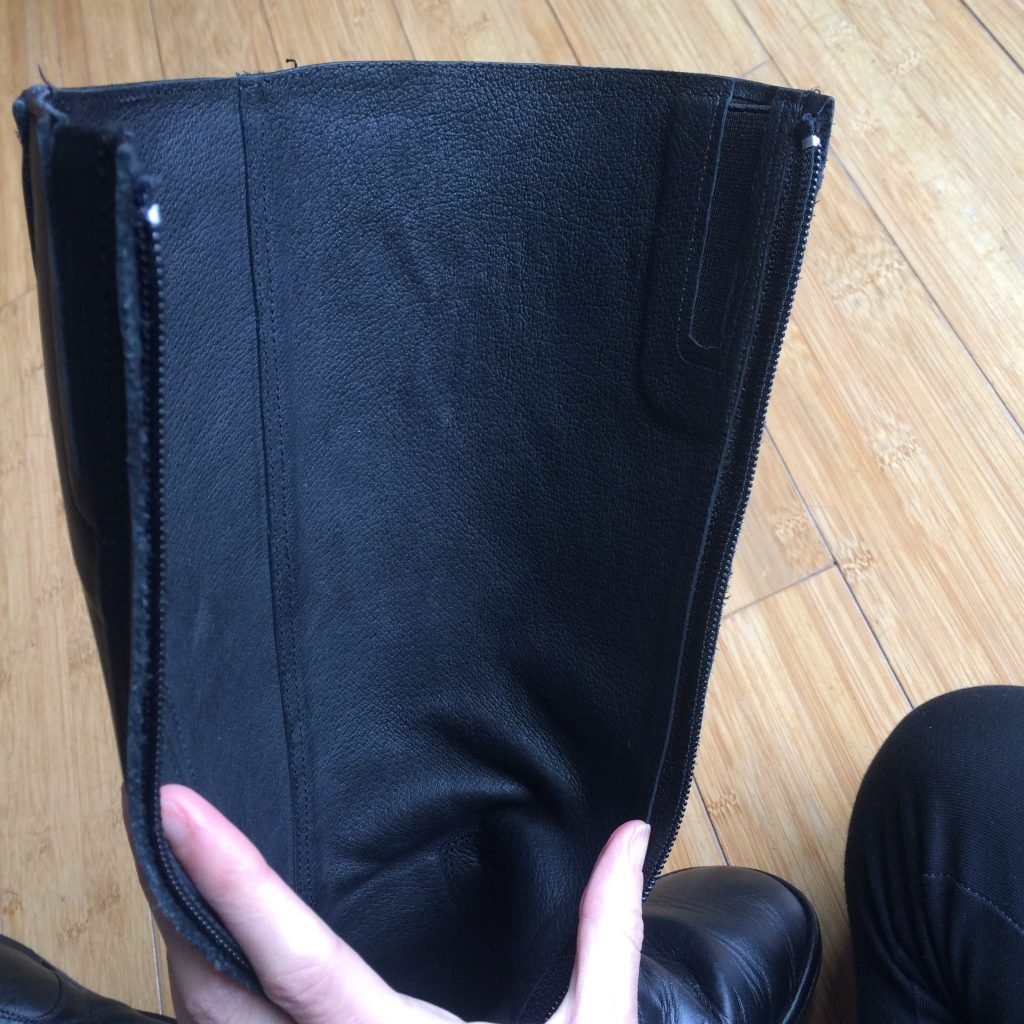 I purchased these in Matte Black, but for an extra 10 euro charge you can use any of these leathers listed here. I love the classic black (and even though it's matte there is a sheen to them), but I can see these in a gorgeous shiny brown too! On the website these are also pictured in walnut brown. I have another pair of Drifter boots in walnut brown, and while it is a lovely color it is VERY dry. I would go for a glossier looking leather. I've been impressed at how well the black is holding up. I've scraped them several times and thought for sure there'd be a scratch, but nothing so far!
They stand up on their own, which is nice for storage, but I am planning on investing in some boot stands like these to preserve their shape during the summer.
I have very low volume feet, and even with the measurements I gave them they are still a little tall in the midfoot for me, so I've been using a piece of felt in the top of my shoe to keep it securely in place.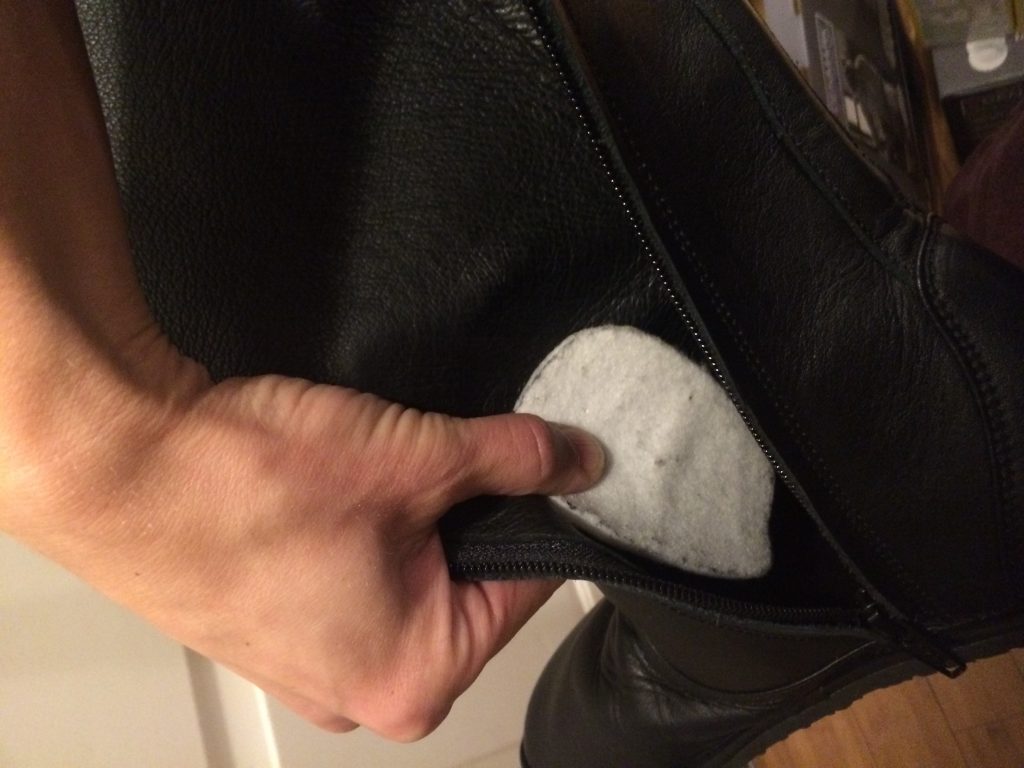 I use these sticky felt pieces from Amazon in the tops of many of my shoes and they are great for low volume feet. On these boots I opted to not use the sticky part, so that means I have to place the felt in each time I wear them and then I store them in the bottom of the shoe when I'm not wearing them.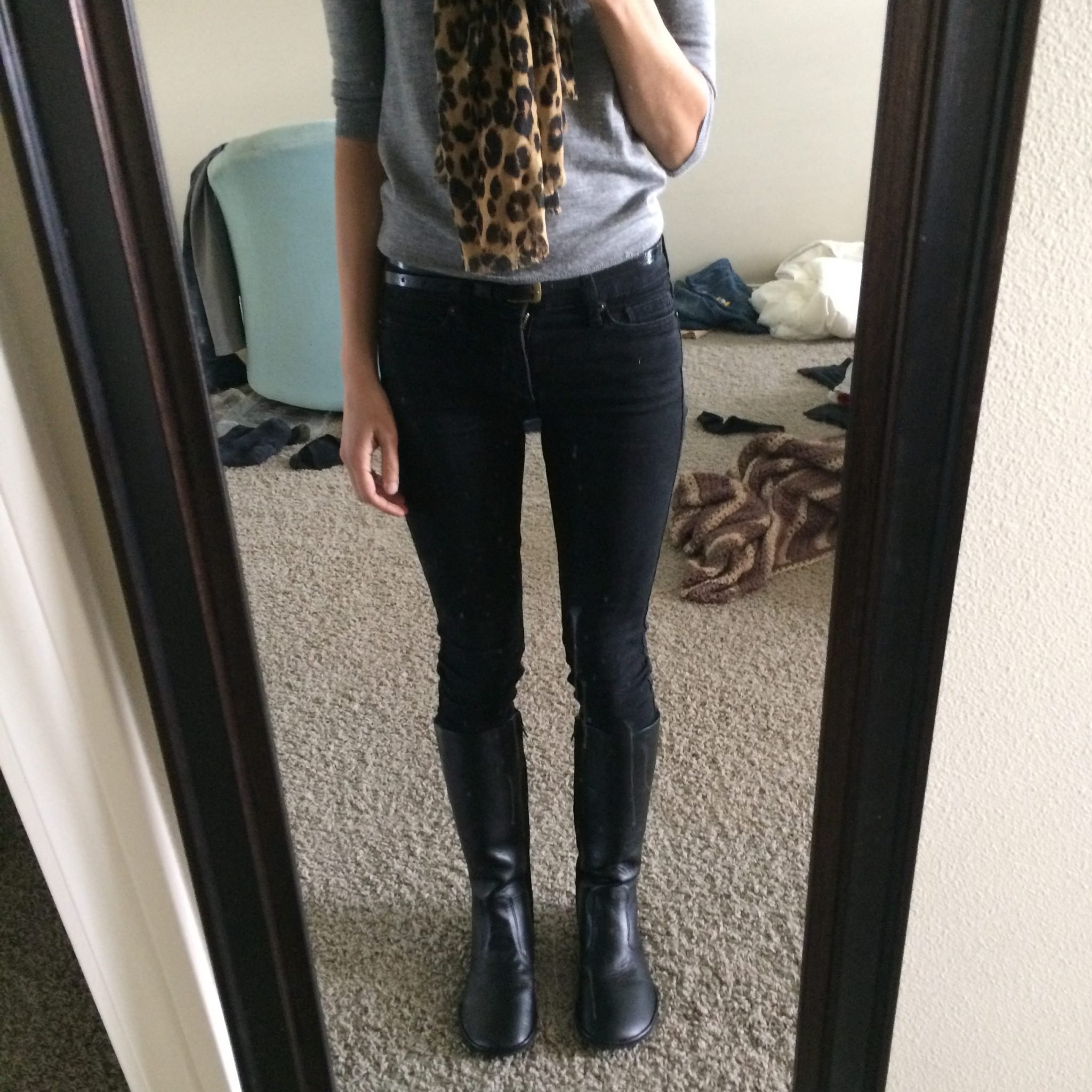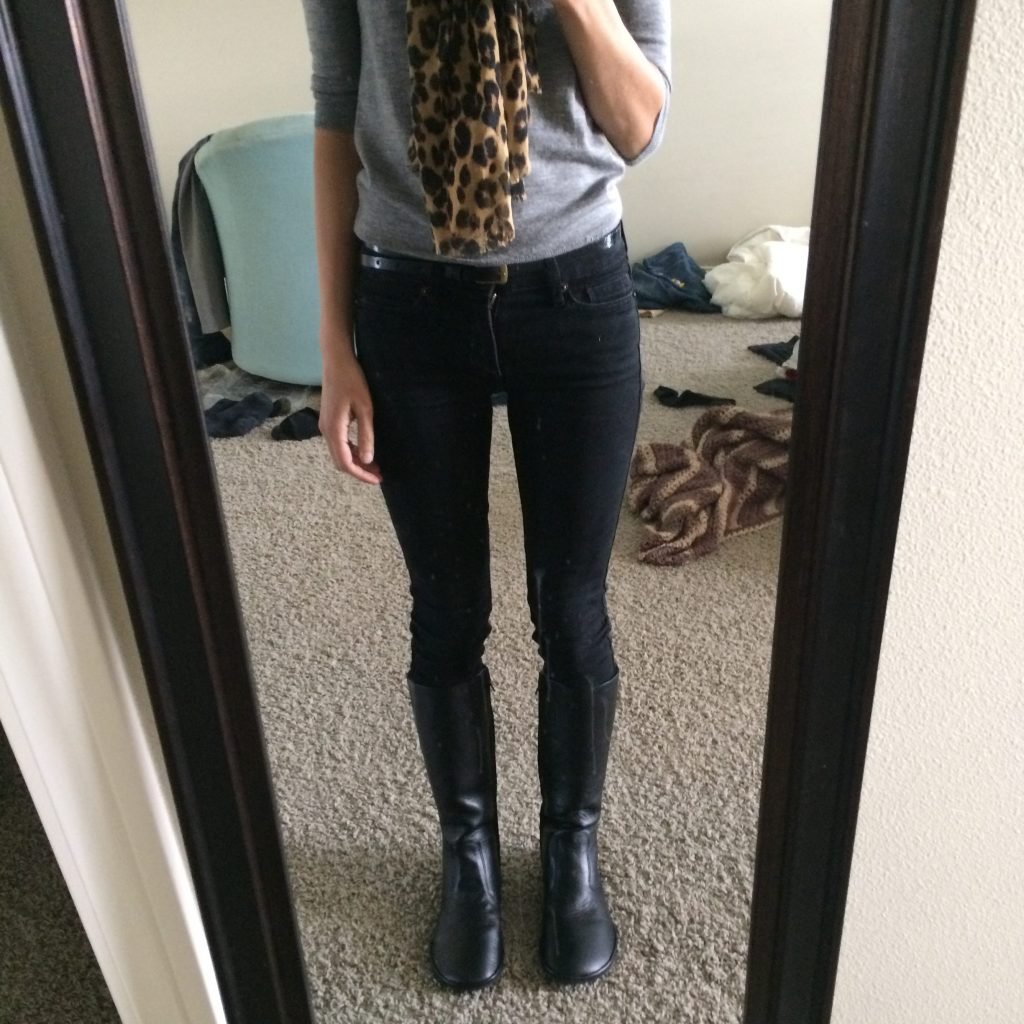 Most of the time I wear these boot socks with them for extra warmth and because I like the way they look. Because I purposefully asked for these to be close fitting, I can't wear thick wool socks in them, but I'm ok with that. If you do plan on adding insoles or thick socks you will want to measure your feet with them on and send that to The Drifter Leather as well. Another kind of boot sock I tried is this one, but I ended up returning them because they were too thick for my boots. They'd be a cute option if your boot opening is wider.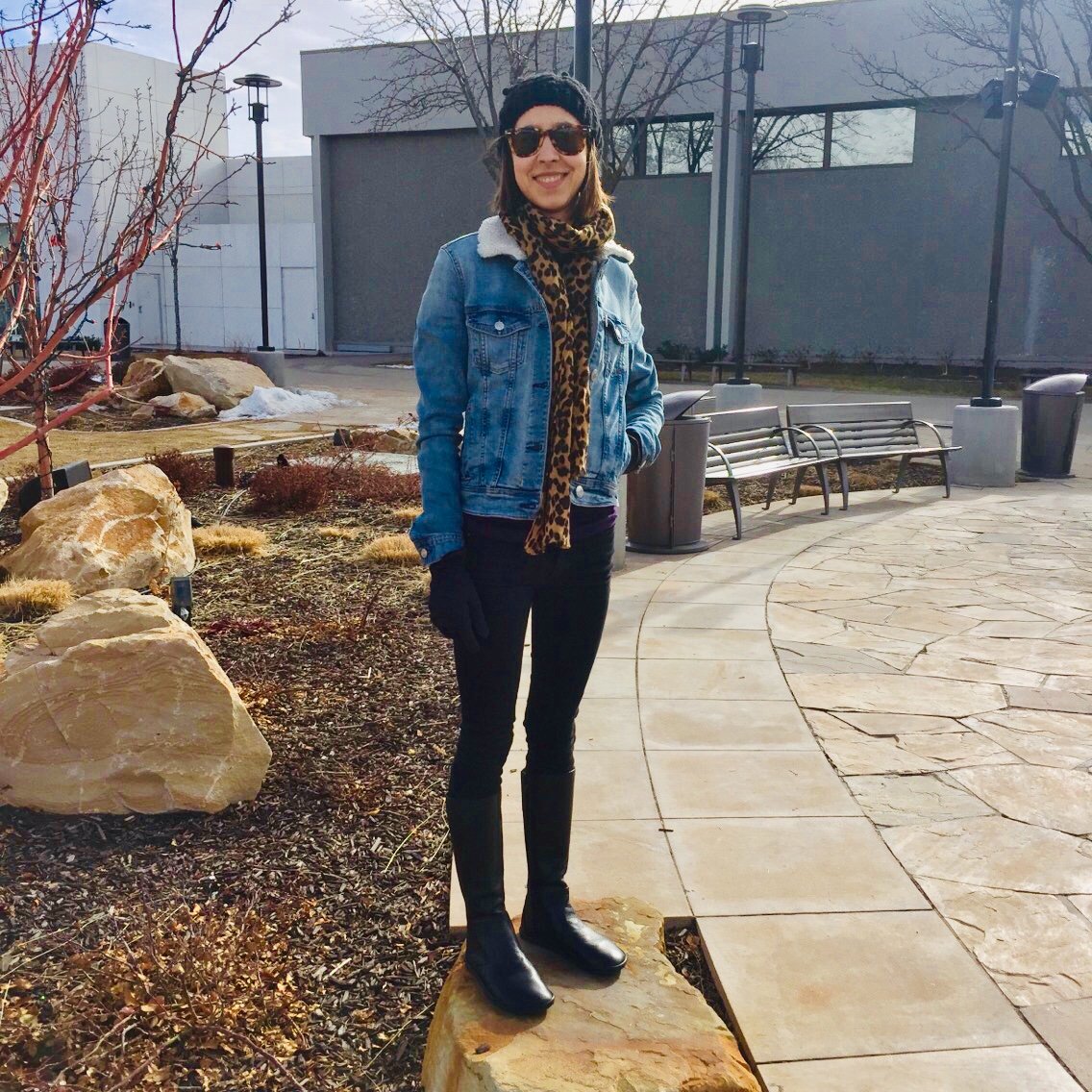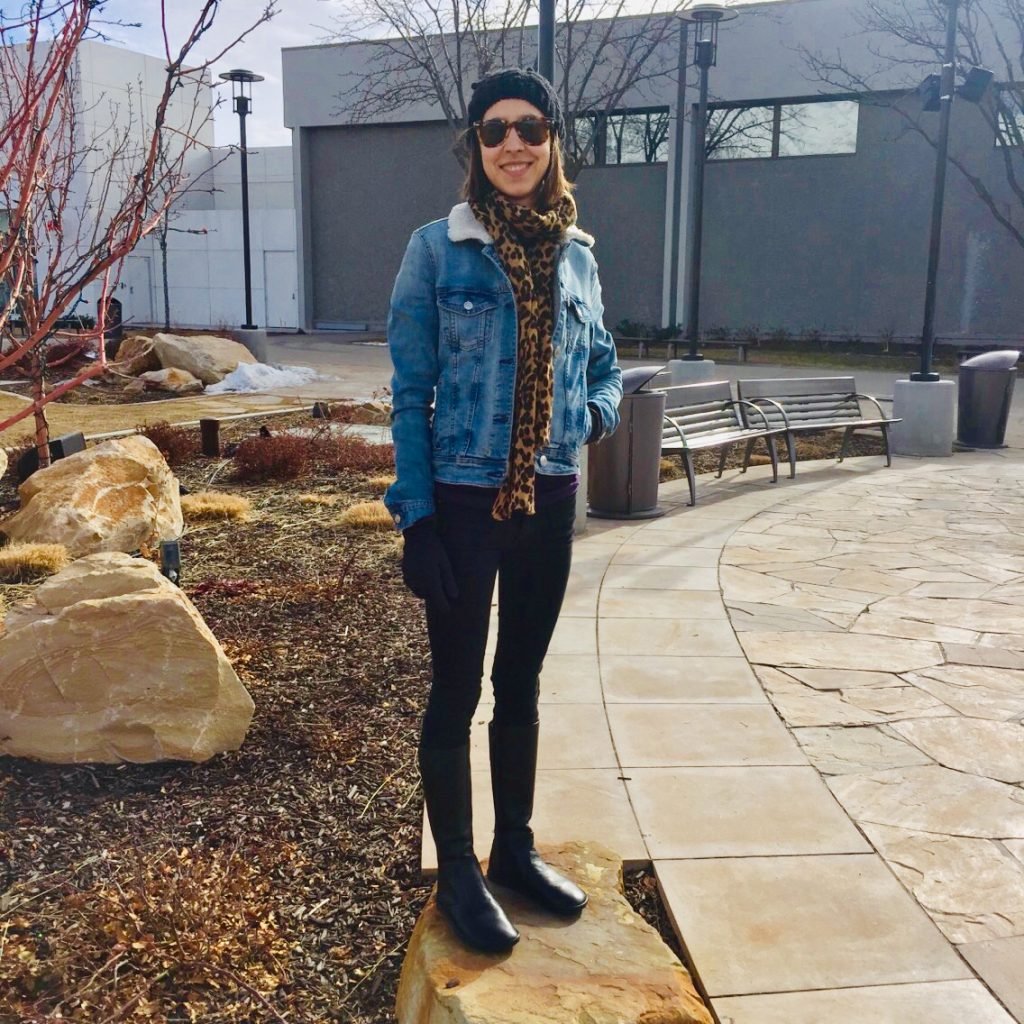 I clean and condition these (and all my leather goods) with Chamberlains Leather Milk. Love that stuff! All natural, no harsh chemicals or smells, and it works. I have the Cleaner, Conditioner, and Water Proofer. I use all 3 on these, but be warned that the water proofer will darken tan or brown leathers, in some cases significantly. If in doubt, use only the cleaner and conditioner and test it in an inconspicuous area.
The Drifter Leather has been slammed with orders lately (and for good reason)! So it was a period of almost 2 months between the time I decided I wanted these and I actually got them. If you're planning on making a purchase, get on their e-mail list so you get notified when they open and in the meantime prepare by measuring your feet and determining exactly what you're looking for. While I was waiting I scoured their site looking at all their pictures and leather options and searched the web for reviews so that I would be ready. I also asked them my questions beforehand and started writing up a detailed description of how I wanted these to fit (untapered toe box please!) and measured my foot several different times. It paid off! These are my most comfortable and most worn boots of all time.
Which barefoot boots are your favorite?
Other Barefoot approved Riding Boots:
Vivobarefoot Ryder Boots
Vibram Furoshiki Boots