The Barefoot Shoes FAQ - Your Ultimate Guide to Everything Barefoot & Minimalist Shoes
*Disclosure – Anya's Reviews is reader-supported. When you buy through links on our site, we may earn an affiliate commission at no additional cost to you.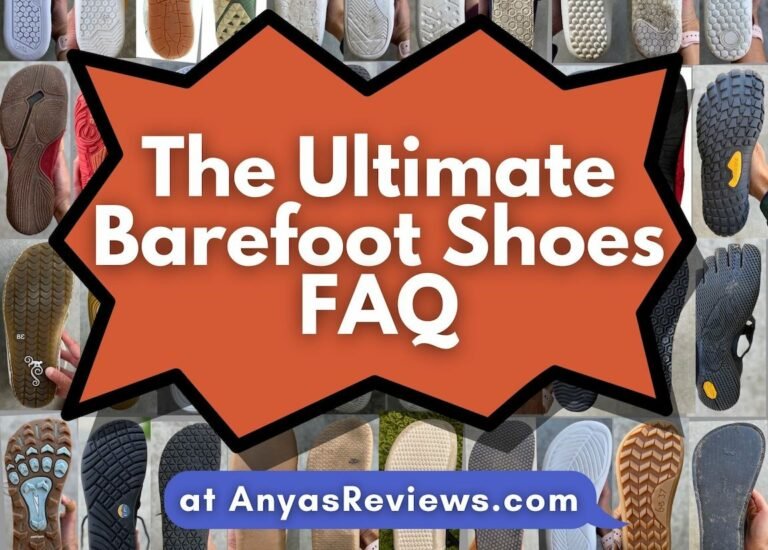 Welcome to the Barefoot Shoes FAQ! This is a collection of all of the common questions I get regarding barefoot shoes, from whether barefoot shoes are right for you all the way to hard-to-find barefoot shoe categories. From this page you can find all the resources you need to get started on your journey to happier feet and a stronger body.
Special thank you to Dr's Andy Bryant and Ray McClanahan for their guidance on the clinical aspects of this FAQ.

*This is not a substitute for medical advice. This page is intended for educational purposes only.
c

Expand All
C

Collapse All
Subscribe to the Barefoot Shoe Digest™
Stay up to date on all the best shoes, current sales, newest releases, and more
I first discovered barefoot shoes after a long history of foot issues. By changing my footwear and strengthening my body I was able to completely transform my life. Anya's Reviews is my way of sharing with the world that healthy feet are happy feet!
Subscribe for weekly updates