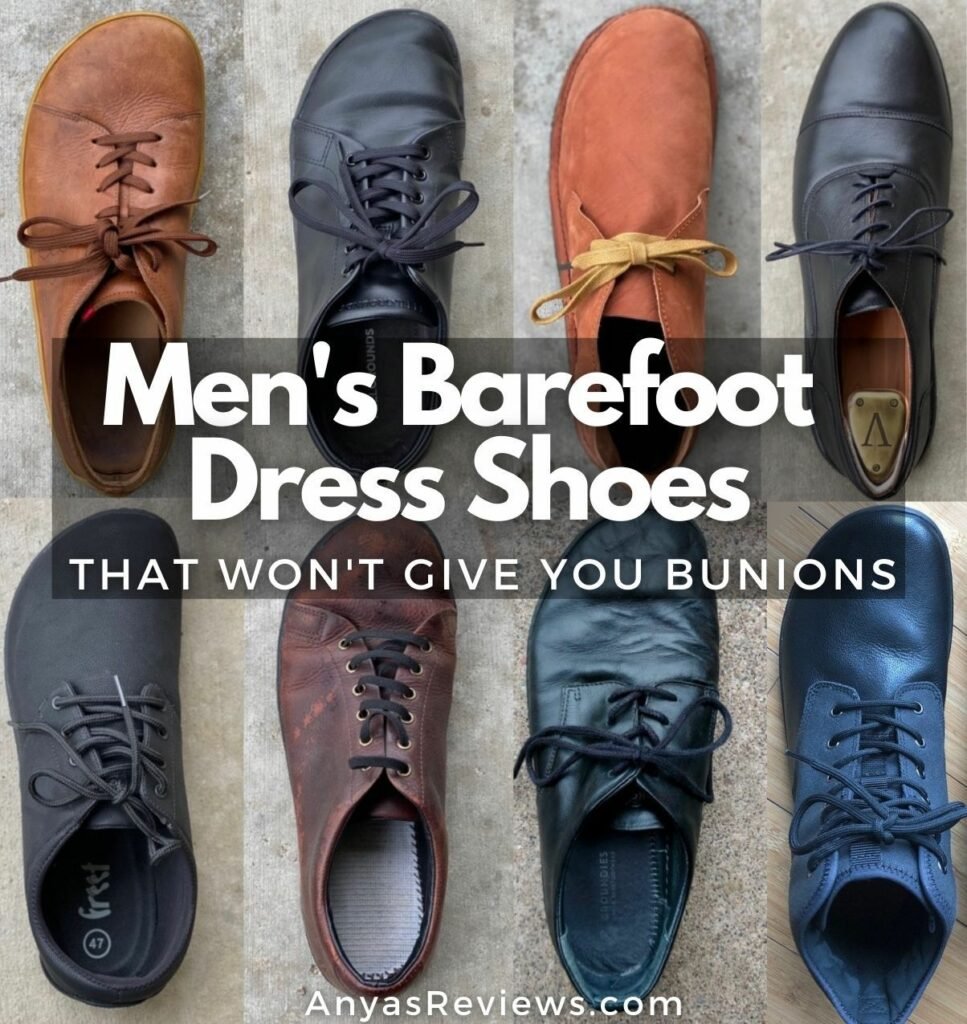 Classy Men's Barefoot Dress Shoes do Exist! So you've discovered the freedom of barefoot shoes. But now all your dress shoes are uncomfortable! What's a barefoot enthusiast to do? Fortunately there are a large number of men's barefoot dress shoes available all around the world. Here you'll find a list of over 30 options, in different styles and widths.
Why Barefoot Dress Shoes?
It makes a lot of sense to wear barefoot shoes while exercising – they promote natural movement and make good alignment possible. But what about barefoot dress shoes? If you need to wear dress shoes often, your "traditional" heeled pointy ones are definitely affecting your body – and not in a good way. It doesn't need to be so! Ditch the heels and the tapered toe boxes for barefoot dress shoes that look professional, but don't cause damage.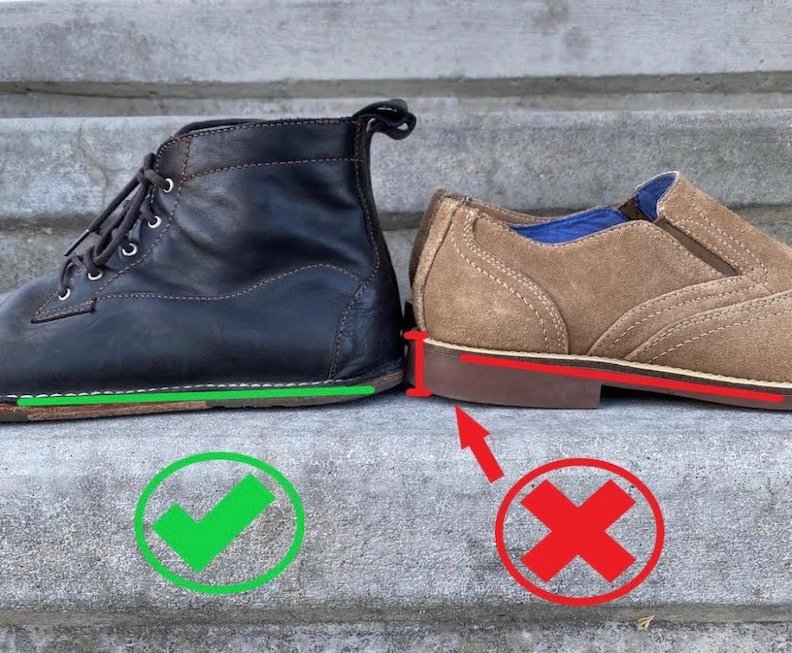 Interested in barefoot shoes? Check out my other minimalist shoe reviews for tons of options in all different styles. Natural footwear is for more than just the gym – you can strengthen your feet and body by ditching ill-fitting shoes and wearing barefoot shoes instead. And psst! Here is the women's barefoot dress shoes list.
Now let's dig into the best men's barefoot dress shoes!
The Best Men's Barefoot Dress Shoes
This list of barefoot dress shoes is meant to include professional work shoes and fancier black tie event shoes. The location of each brand and size range offered is included to help you hone in on the one that's right for you! And if you need a little guidance, this article will teach you how to measure your feet and determine your foot type.
---
---
---
---
---
---
---
---
---
---
---
---
---
---
---
---
---
---
---
---
---
---
---
---
---
---
---
---
---
---
---
---
---
And there you have it! Enough barefoot dress shoe options to keep anyone occupied for quite some time. 😀 If you can wear zero drop shoes 100% of the time, your back, hips, knees, and feet will thank you. What are your favorite barefoot dress shoes?