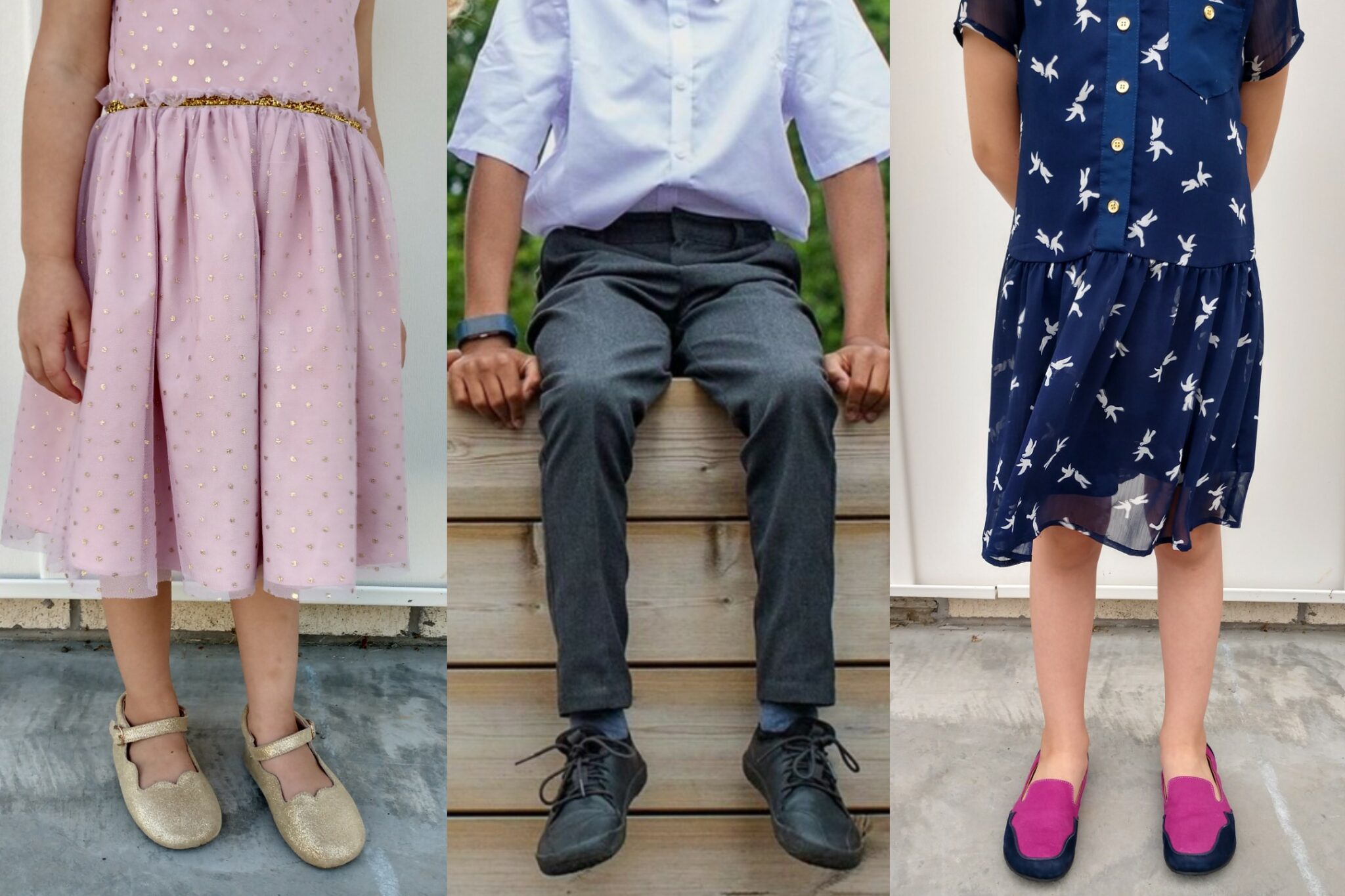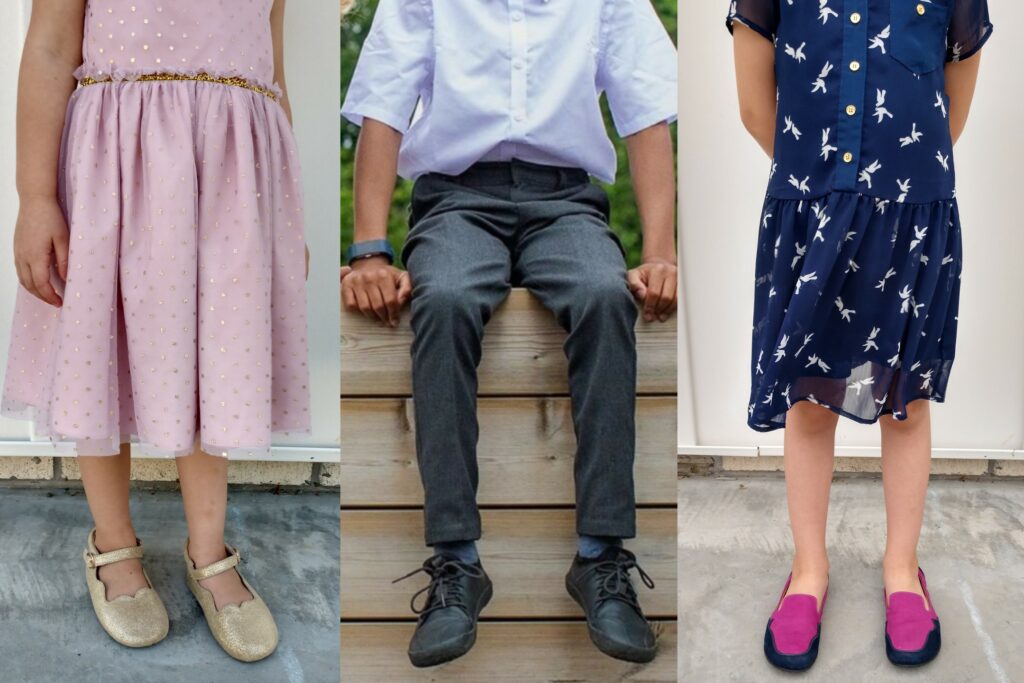 Barefoot dress shoes for kids allow the little ones in your life to stay comfortable and aligned even at church, weddings, or other fancy occasions. In this article you will find dressy flats, boots, and lace-up shoes for both little and big kids that respect the natural anatomy of the foot and let them move freely.
Why Barefoot Shoes For Kids?


Barefoot shoes for kids allow developing feet to spread out and move naturally. Research continues to show us that poor footwear causes gait changes, alignment changes, and foot deformities, so choosing good shoes for kids is especially important to prevent future problems. To learn more about how shoes affect the body, read this article on the Benefits of Barefoot Shoes!
And if you'd like to see more kids barefoot shoe options for everyday, winter, and summer, check out all my kids barefoot shoe reviews here. Now let's move on to the kids barefoot dress shoe options!
Baby/Toddler Barefoot Dress Shoes
Want to dress your kiddo up without having them complain constantly about being uncomfortable? Barefoot dress shoes for kids is the answer! They look fancy, but feel comfortable for little feetsies. The following options come in baby and toddler sizes and will keep your little diva feeling sassy in all ways.
Flats and Mary Janes
---
Oxfords & Derby Shoes
---
Dress Boots
---
Big Kid Barefoot Dress Shoes
The following barefoot dress shoes all come in big kids sizes. If your kiddo can fit into adult sizes, check out my adult barefoot dress shoe options for more.
Flats and Mary Janes
---
Oxfords & Derby Shoes
---
Dress Boots
Cramped toes when dressing up is not a rite of passage. There's no need for kids (or adults for that matter) to torture their feet to look nice. Barefoot dress shoes for kids give littles the opportunity for self expression without damage. Win-Win all around!