Picking out shoes for my kids is always an ordeal. My boys have to like them, they can't be too expensive, and they have to meet my requirements for healthy footwear. Needless to say, it's not my favorite task. But over the years we've found a variety of options that don't make my bank account cry and still allow for normal foot development.
Below you'll find a list of the shoes that both my kids and I love and that we keep coming back to!
*When I wrote this post Be Lenka Kids shoes hadn't launched yet. I've since tried them and they deserve a place on this list! For a short video review of them scroll to the end of this post*
*You can see the shoes my kids wore last year here and here*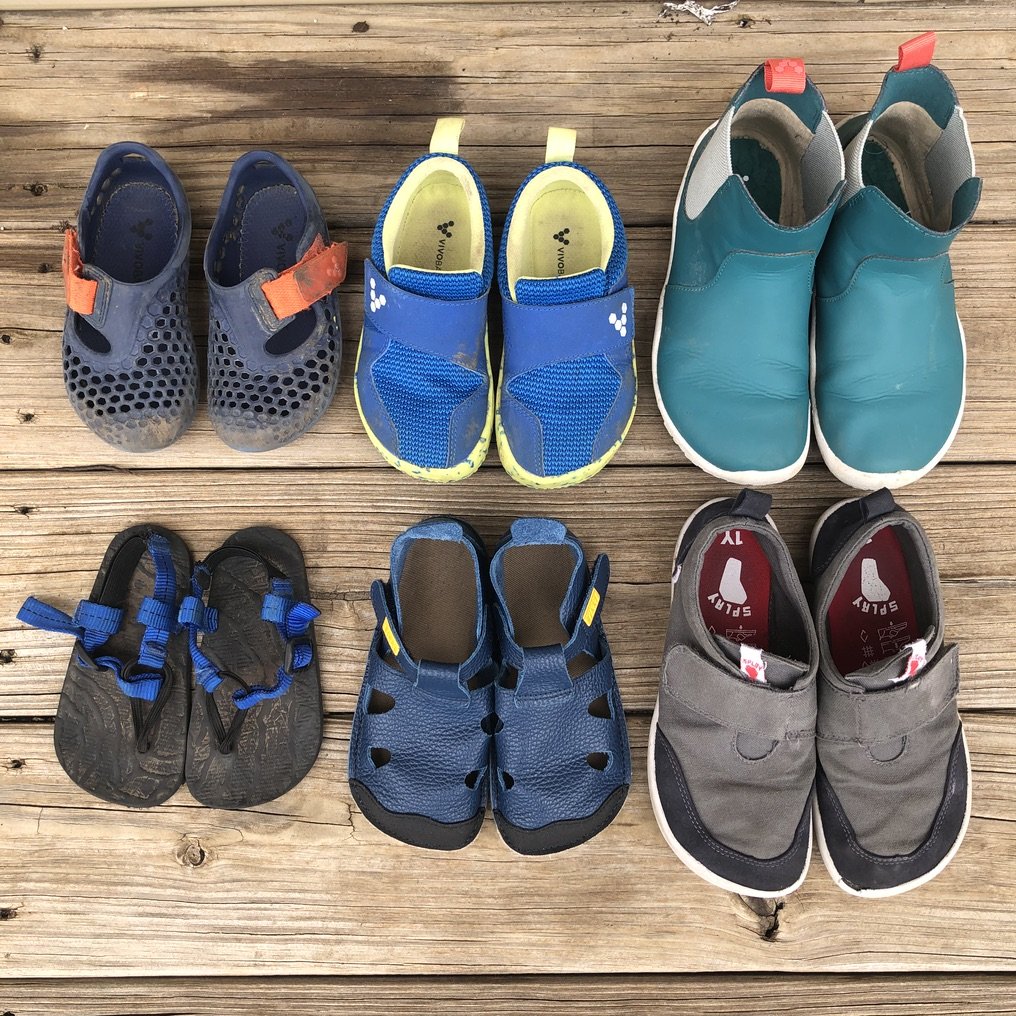 Sneakers
1. Splay Athletics ($44) – vegan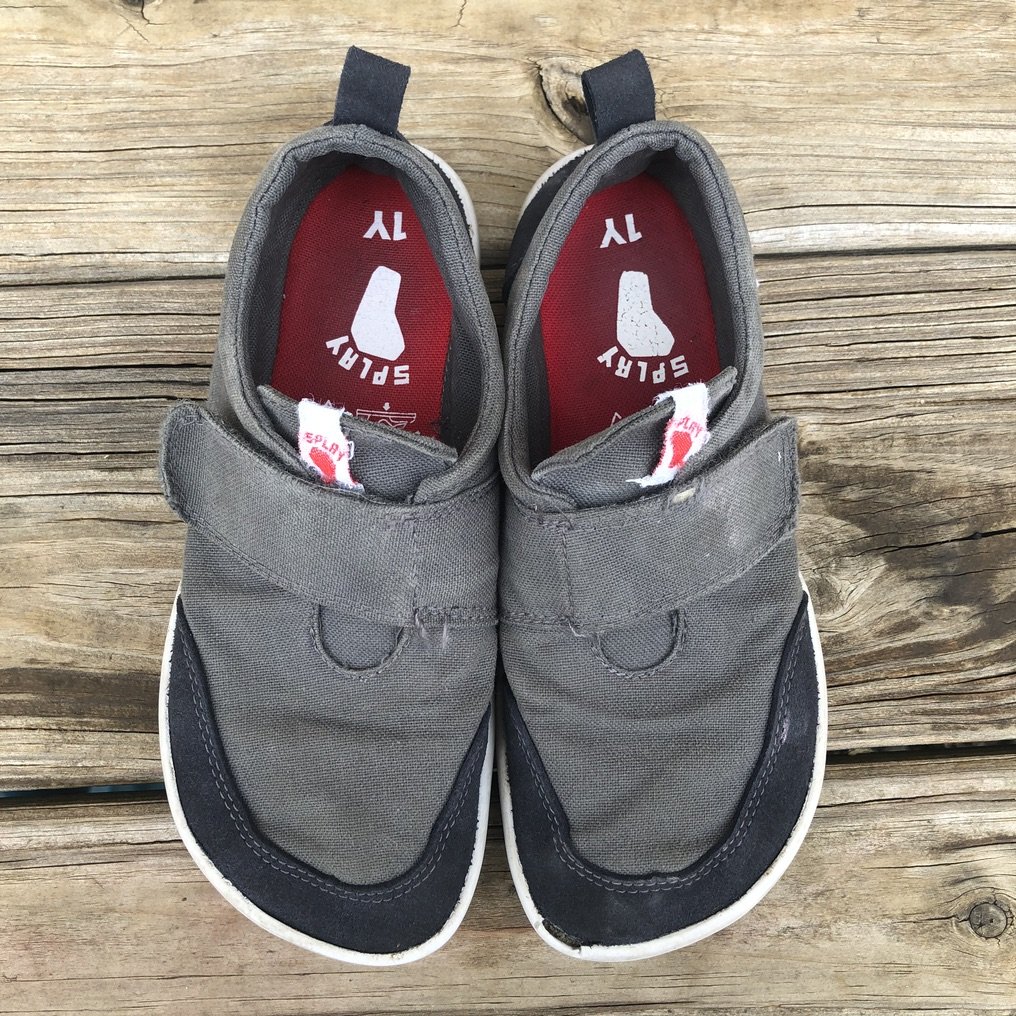 My oldest son can usually be found in his Splays. Sizing goes all the way up to an EU 39 (I have a pair), so this is a brand we will keep coming back to. They are holding up great so far and I love everything about them, from the wide toe box to the price point. You can see more details and photos of them here. You can also use my code ANYASREVIEWS for an additional 10% off!
2. Vivobarefoot Primus ($80) – vegan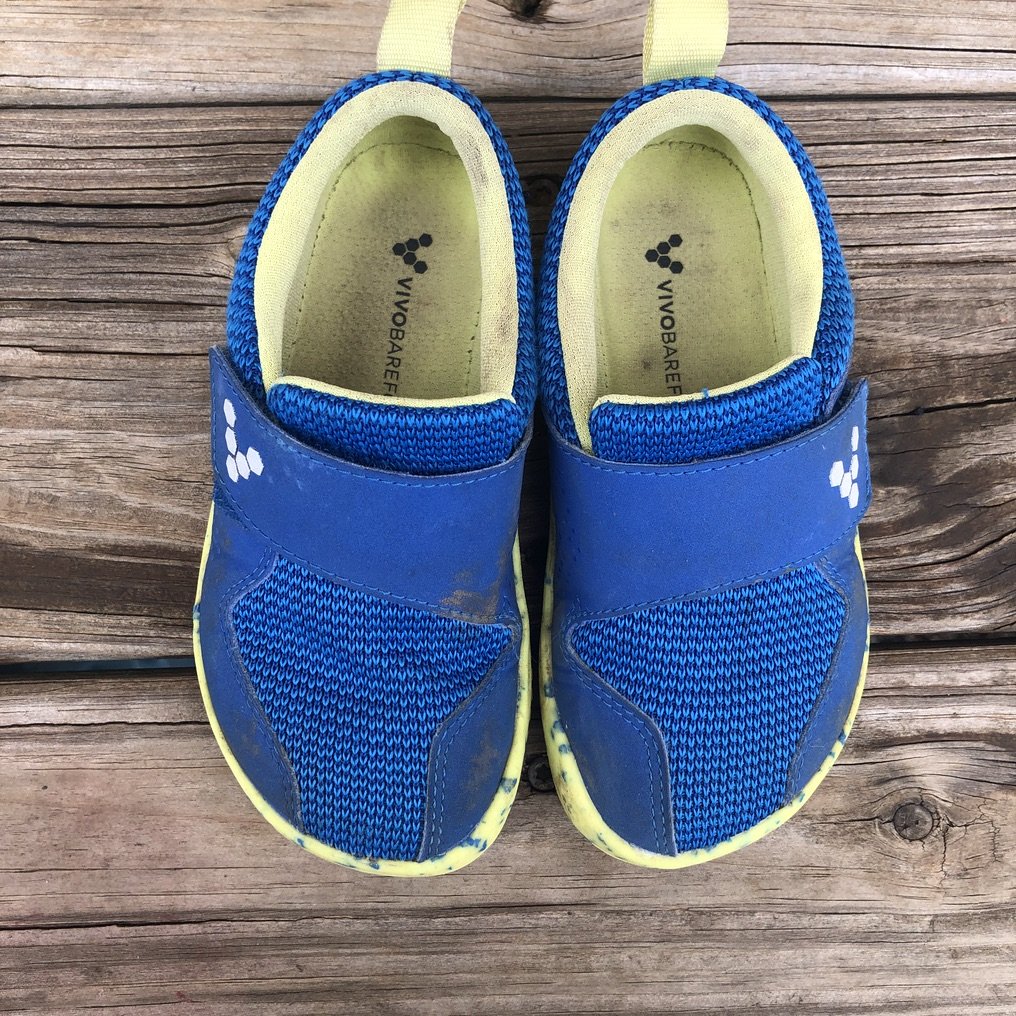 Another sneaker option that we love is the Vivobarefoot Primus. These are a little more pricey, but will last through multiple children. The Primus goes through some changes every year, with different colors and features available. But they're a solid shoe every time. My son loves the bright blue and of course velcro makes everyone's lives easier. I will usually only buy them during a promotion or sale (sometimes Vivo does a buy one get one 50% off sale for kid's shoes, and they're currently 25% off). Get 10% off any Vivobarefoot order with my code ANYAVB
Sandals
3. Vivobarefoot Ultra ($60) – vegan
The Vivobarefoot Ultra is my all time favorite shoe. These Ultras have survived both my children, who it seems were trying to make them bite the dust. They're just now getting a hole in the heel after 3 back-to-back years of near constant use. My youngest will probably still wear them all summer until they're completely spent. I think that's a $60 well spent! I love that that they can be worn in water in summer and with socks when it's cold outside. Get 10% off any Vivobarefoot order with my code ANYAVB
4. Tikki Nido ($35) – leather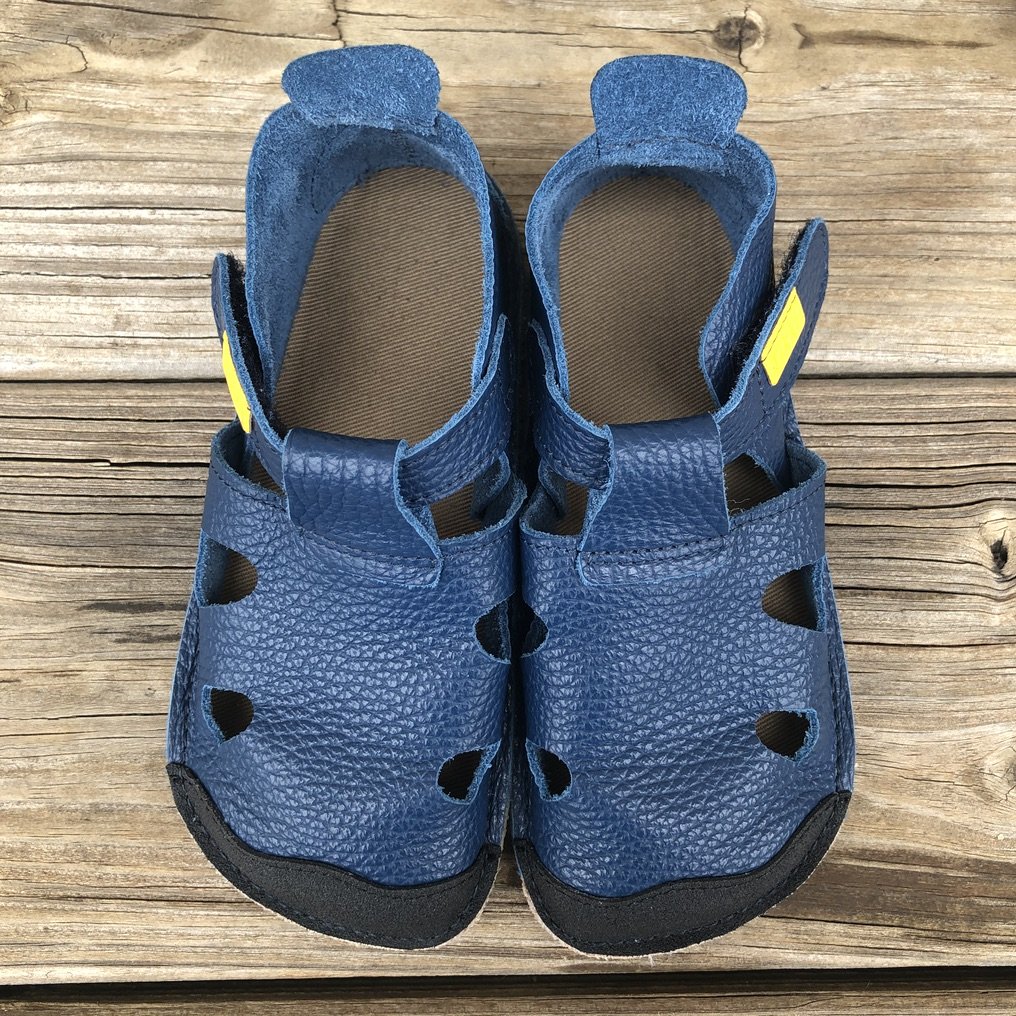 These Nido sandals are new to us this year, but so far I am very pleased. The price point is on point and they are everything my kids want in a sandal. The Nido goes all the way up to a size 32, so it will fit young children as well as toddlers. They've got lots of different colors, some with fun designs, and the quality is really good. You can see more info and pictures about these here.
5. Unshoes Keota ($40) – vegan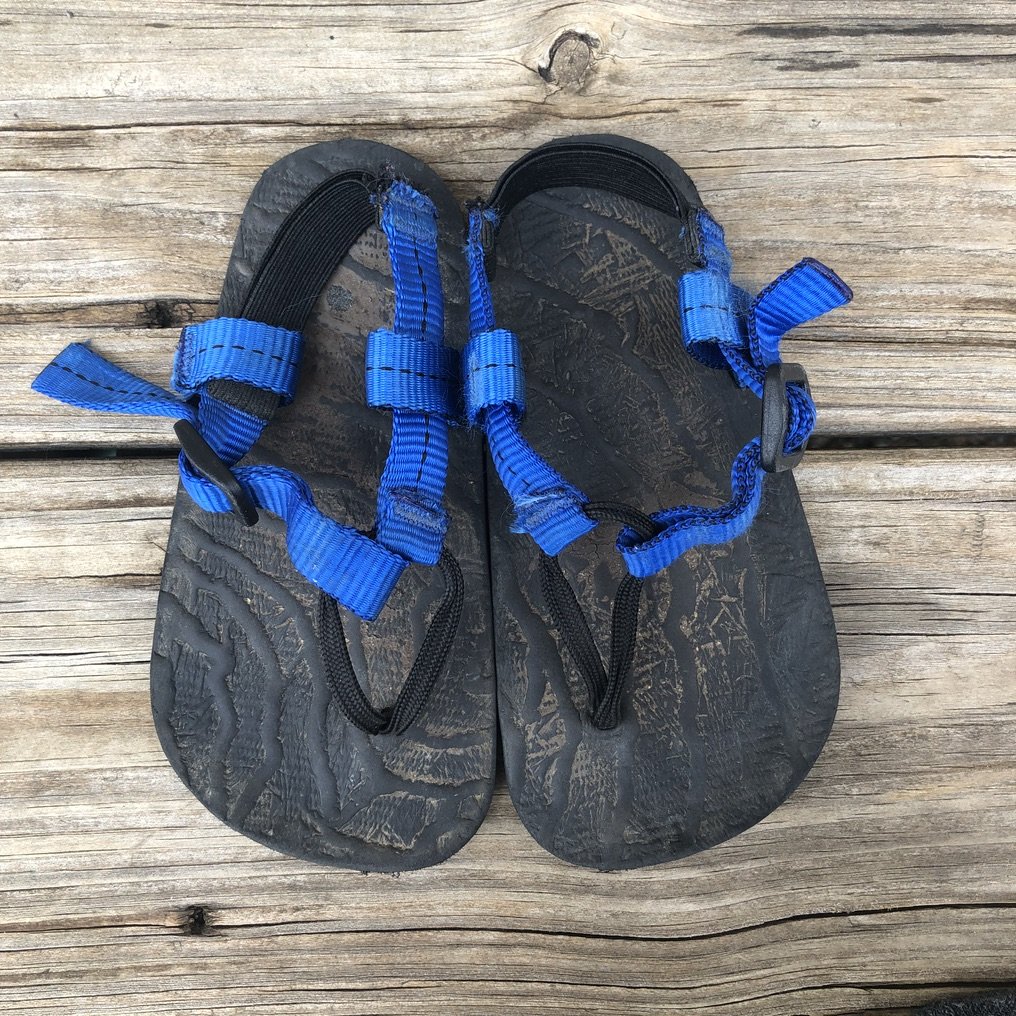 These Keotas are great little sandals for kids. They go all the way up to EU size 35, so kids of any age can wear them. The elastic back makes for easy on and off and the adjustable straps let the shoes grow with your kid. My kids aren't real keen on strappy sandals, so they usually only get worn for beach trips, but they've been nice to have. Get free shipping in the US with code ANYA
Boots
6. Vivobarefoot Fulham ($80) – vegan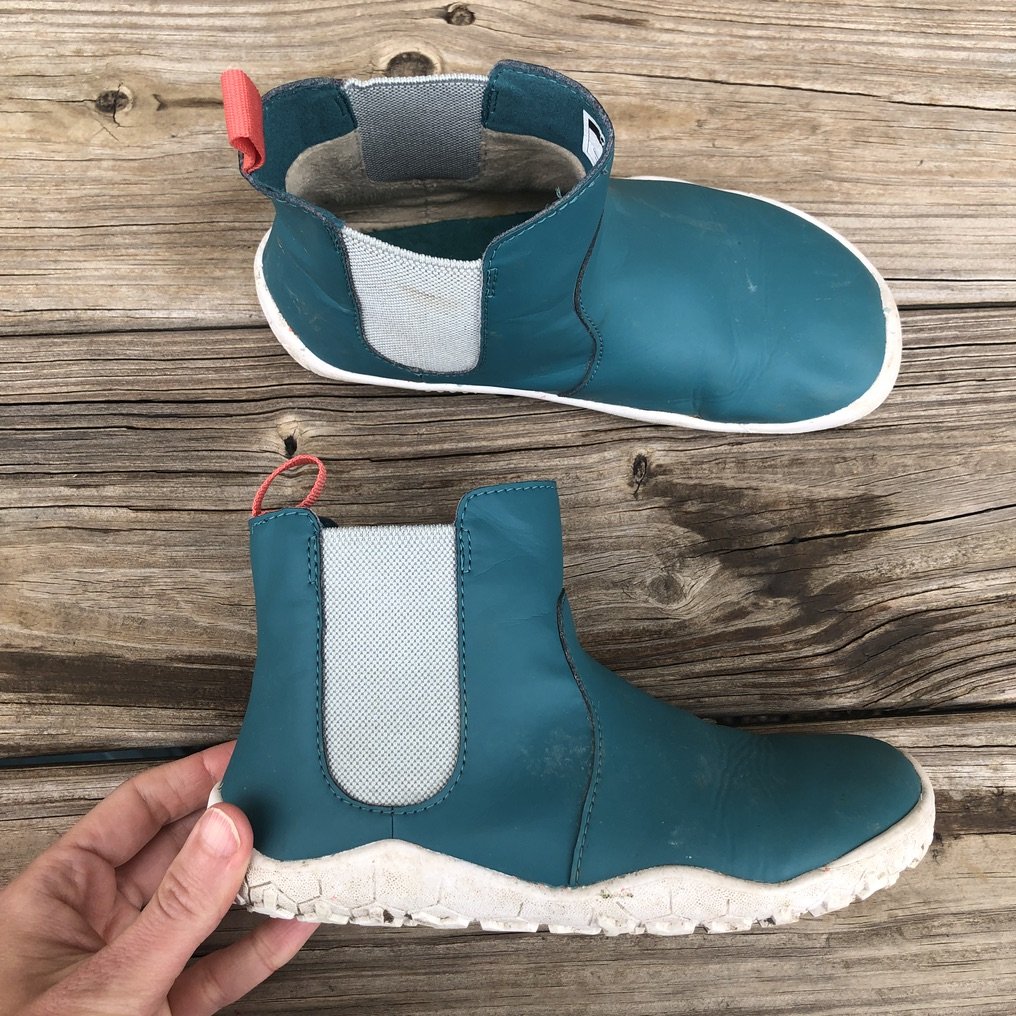 These little Fulham boots are our version of a rain boot. They are lined with faux fur and pretty darn waterproof around the seams and sole. High water will soak through the elastic sides, but we aren't usually getting that wet (if we do then we just let them dry before going out again).
The Fulhams come with a thermal insole, but we swapped it out for a sheepskin one from Softstar for more warmth. The vegan material is a little stiff and at first it was hard for my son to get them on and off. They've loosened, but are still stiffer than his other shoes. Vivobarefoot sometimes has a leather version, which I think we'd prefer, but of course my boys need blue. No laces or straps make them low maintenance and the lugs keep my boys secure on slippery ground. All around good boot! Get 10% off any Vivobarefoot order with my code ANYAVB.
Minimalist waterproof shoes for kids are hard to come by, the only other option that is completely zero drop is from Bobux but they are only available seasonally. There's also Bundgaard, but they have a slight heel rise.
Sizing advice
When it comes to choosing a size for kids, I always measure my kid's feet twice before I order and make use of any available sizing information. I don't always get it right, but if I consult size charts, measure twice, and contact the company with questions I usually get a good fit.
Just make sure to measure both feet and double check your measurements!
7. More Options for Kids
Be Lenka Kids – ANYASREVIEWS for 5% off
Earth Runners Kids – ($40) vegan
Get an extra 10% off with my code ANYASREVIEWSER!
Shamma Sandals ($55-$90) vegan and leather options. Get 10% off with code ANYASREVIEWS
Jack and Lily (15-$45) – Toddler sizing, leather options. I loved the My Moccs for my littles.
Ten Little Kids ($39) – Sizing goes up to a 13, so won't fit older children. Haven't tried them yet myself, but they look really awesome! I hope they expand to include older sizes soon.
Bobux – ($50-$90) Bobux makes really good shoes and they are all zero drop. They have some of the best looking kid's shoes and cover all sizes. So if you need something dressy for your children, this is my recommendation. They also wear well and have warm and waterproof options. This is the first year we haven't had Bobux, but I expect we'll go back to them at some point.
Xero Shoes – $60-$70 These are for older children and help to bridge the sizing gap between adult and children.
Chala Sandals – 47 Euros for the Evo model, and only 16 euros for the huarache! They confirmed they do ship to the US.
Happy Little Soles – UK retailer of barefoot shoes
Young Sole Shoes – US retailer of barefoot shoes for kids, with free shipping and returns!
I also have a kid's sections on my Amazon Finds and Etsy Finds posts!
8. Be Lenka Video Review