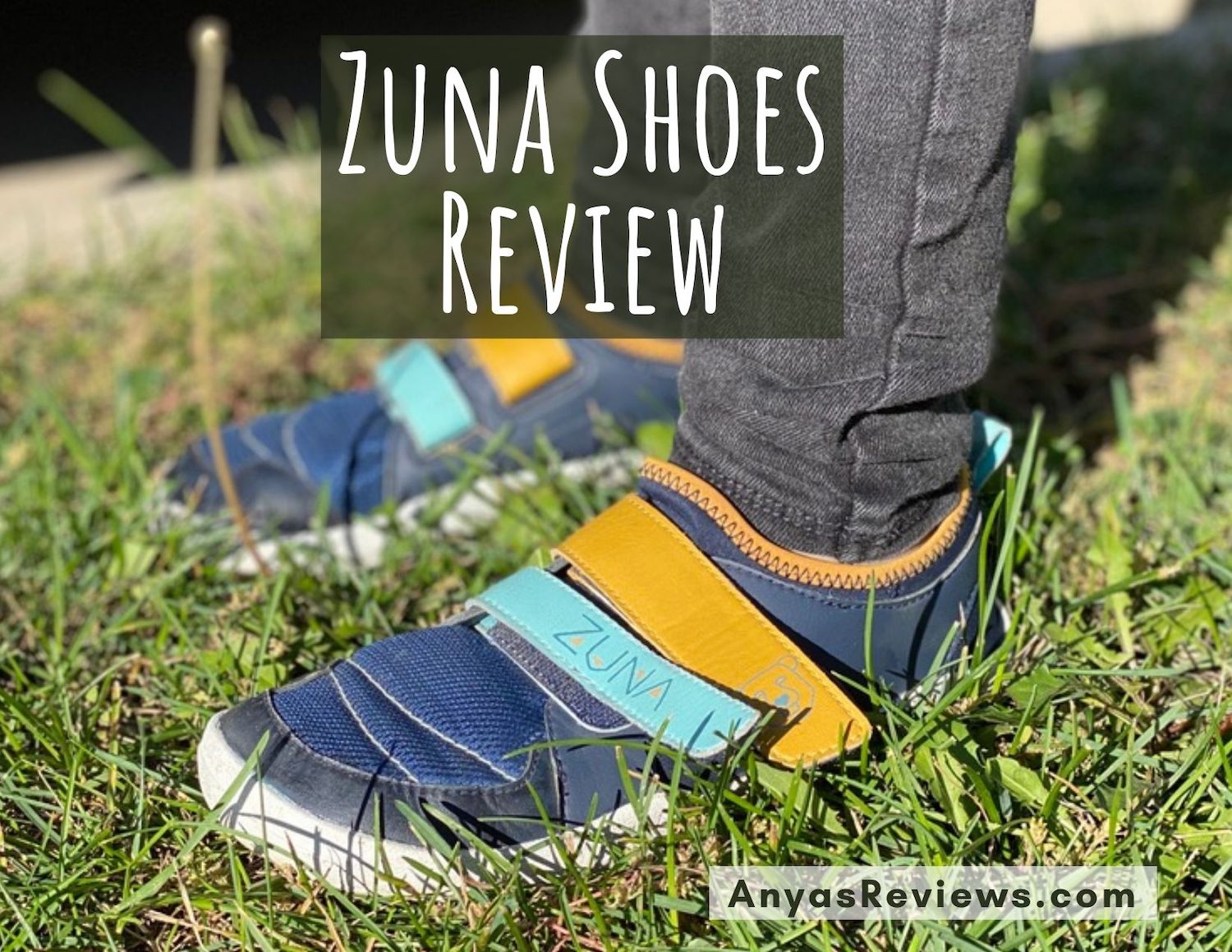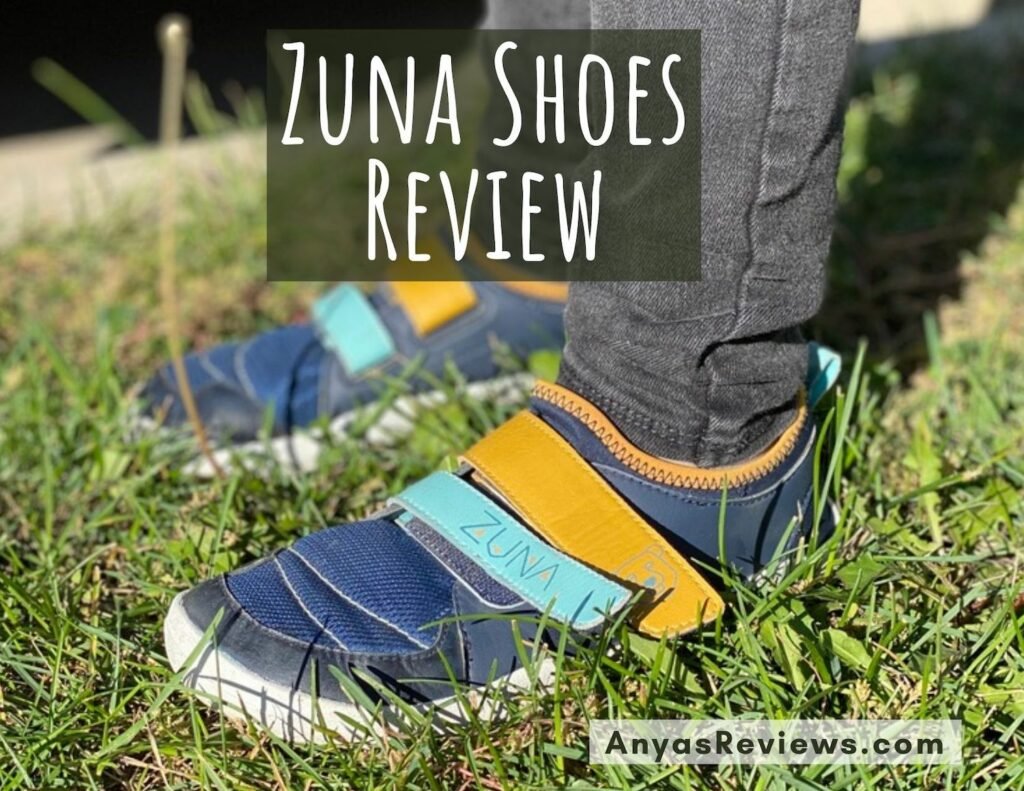 Zuna Barefoot Shoes is a new US brand that caters to big kids! They are easy for kids to put on themselves, colorful, and comfortable. We tested both the Akili and Leap models on two different kids: read our full Zuna Shoes review below!
Meet Zuna Shoes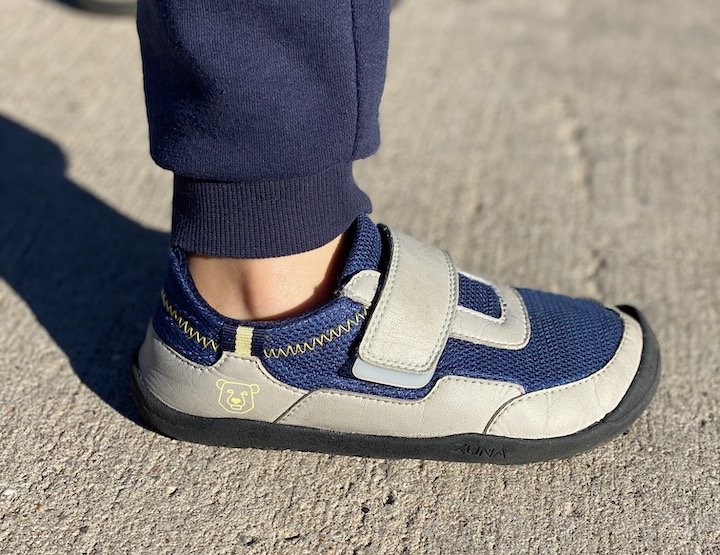 Zuna Shoes | Vegan | $69 | Sizes US 12K – 4Y | Free Shipping + Returns in USA
Zuna Shoes is a US brand of vegan barefoot shoes for older kids that just launched in 2021. They offer 2 sneaker styles, Leap and Akili, in 3 colors each. The small family run business operates out of Los Angeles, California and they are completely committed to using sustainable vegan materials for all their footwear. We tested both models on two different kids, so keep reading for our Zuna Shoes review!
*This brand does not ship outside the US currently
Zuna Akili Review
By Samantha
The Zuna Akili is a sock style sneaker (no tongue) that has 2 velcro straps to adjust for a lower volume foot. They feature a 5mm non-marking sole that is flexible and lightweight. My daughter has been wearing them without complaint for about 6 weeks and likes that there's no tongue to adjust when putting them on. She reports that they're plenty grippy for climbing slides at the park and keeping her feet on bike pedals. The uppers are breathable, soft, and stretchy for a comfortable fit and the shoes are machine washable! I always love that much-needed feature for kids shoes. We washed them for the first time recently (gentle cycle/cold/air dry) and they came out looking great.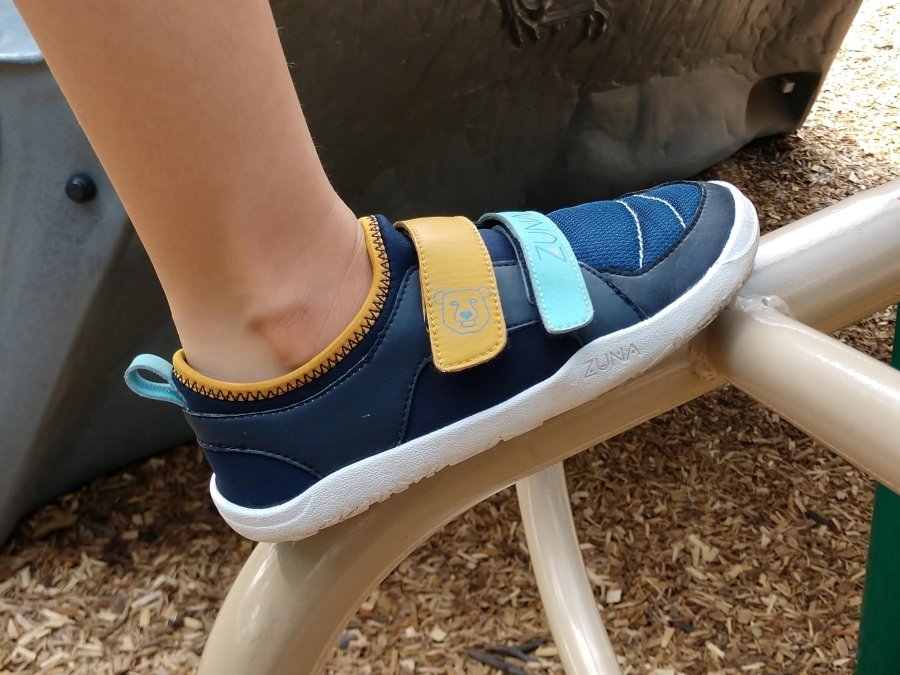 Sizing & Fit
We found them true to size (and true to their size chart). My daughter is wearing a US 3Y or EU 34 currently and these are no exception. They fit her wide feet nicely and cater to a higher volume foot than hers. She has some space in the uppers but the velcro straps give her a secure fit with room for socks when she wants. The sock-like design makes them a little harder to put on, but they're stretchy enough that it isn't a major struggle. She really enjoys the feeling of no tongue against the top of her foot.
Zuna Leap Review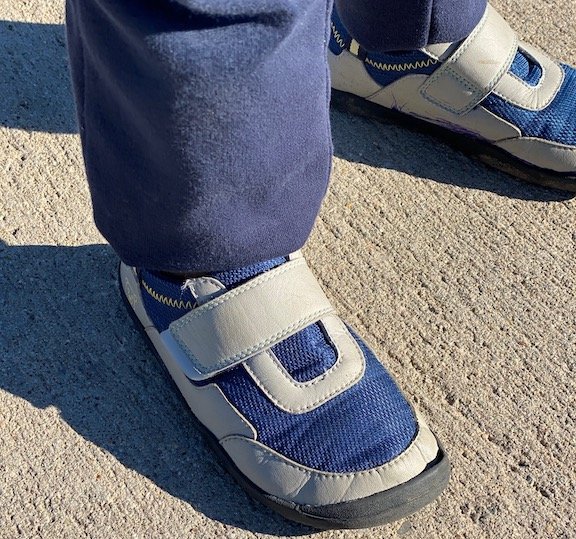 By Anya
The Zuna Leap is built on the same outsole as the Akili, but has a tongue and single velcro strap. They don't have a heel tab, which my kids usually rely on, but the Leap sneakers open up really wide so my son has no trouble getting them on and off. They're secure on his feet, stand up to his rough and tumble play, while still being flexible enough to roll into a ball. They check all the boxes for us!
My only complaint is that the rubber sole is starting to come detached in one spot. My youngest is pretty hard on his shoes, and they usually end up with lots of cosmetic defects, but he's only been wearing these for 6 weeks. Zuna is a brand new company, so I expect they'll be taking this sort of feedback and using it to improve future versions.
*Zuna kindly sent us a second pair, since they considered this to be a defect. I opted to get the 2nd pair in my older son's size and both kids have been wearing their Zuna shoes EVERY SINGLE DAY since I first published this review. The detached rubber in my younger son's shoes has stayed the same and not worsened, and my older son's are still in excellent condition. I believe this defect was an isolated incident.*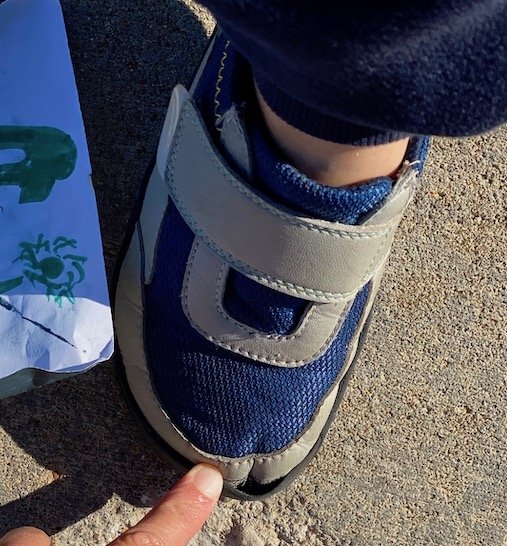 Sizing & Fit
My 5 year old son with thick feet and ankles has been wearing and loving them. They fit his high volume feet perfectly, and they go on in a flash. We have learned that he doesn't do well in high top shoes that go close around the ankle or any brands that fit low volume. So Zuna is a brand I recommend for other wide, high volume kiddos. Sizing was as expected, they are true to size.
Zuna Compared to other Brands
Zuna Shoes fit an average to wide toe box, and are suitable for high volume feet and thick ankles. Check out how they compare to other barefoot brands sole shapes below!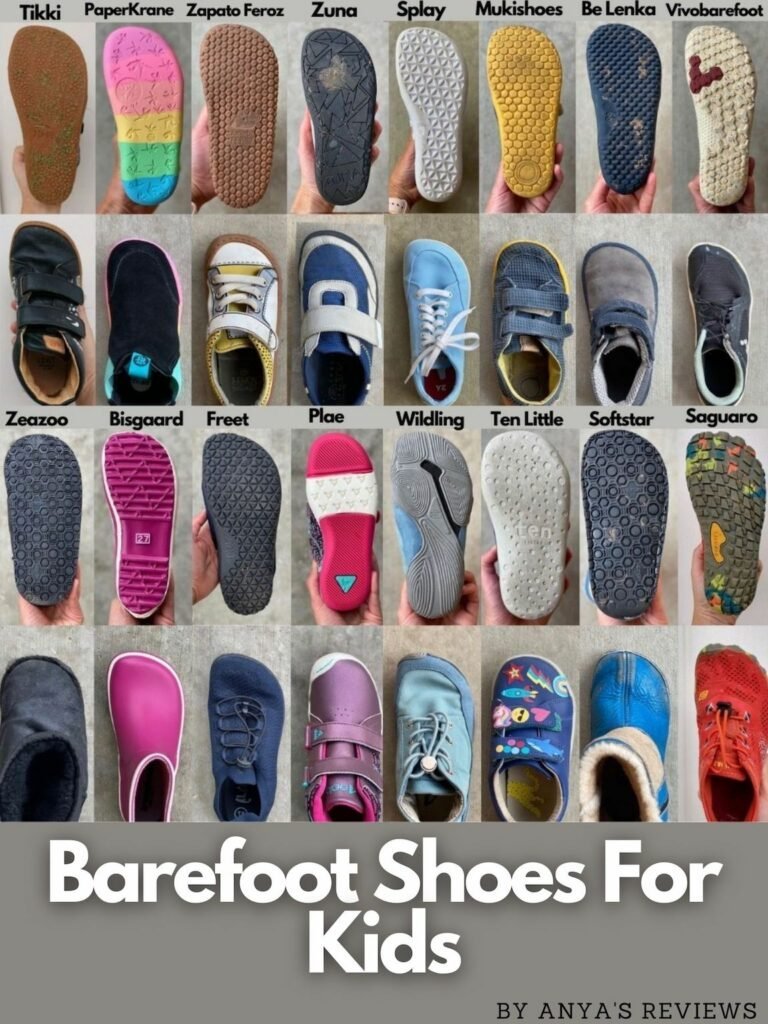 For tons more barefoot kids shoe options, check out my other resources for kids!
Ordering from Zuna Shoes
Zuna Shoes are only available in the US. Shipping is free and so are returns! You can return unworn shoes within 45 days of receipt. Orders are fulfilled within 1 business day and shipping takes 3-5 so you should receive your order quickly. You can scour reviews all day, but ultimately you never really know if a shoe is going to work until you try it on. That's why no-hassle return policies are so valuable.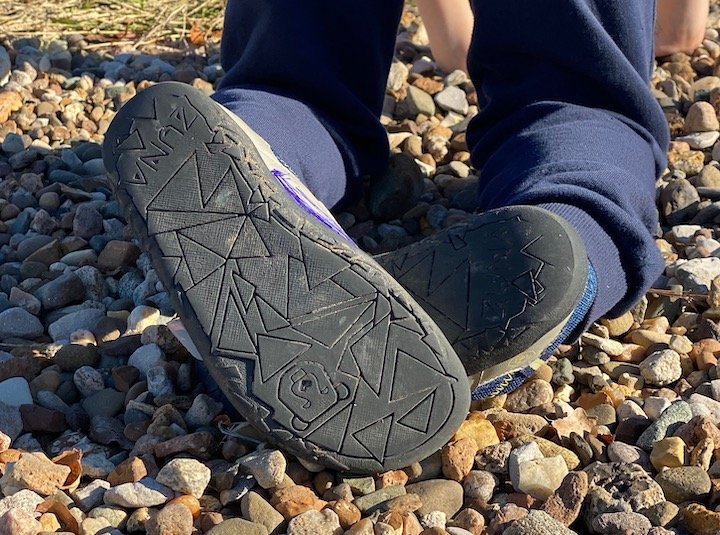 Zuna Shoes Conclusion
Barefoot shoes in big kid sizes is a pretty slim category. If you also need the shoes to be vegan and ship from the US – you only have a handful of options. Zuna Shoes is helping to expand options for big kids while also being functional and durable.
Looking for more options in your kiddo's size? Use the Barefoot Shoe Finder to see your options!