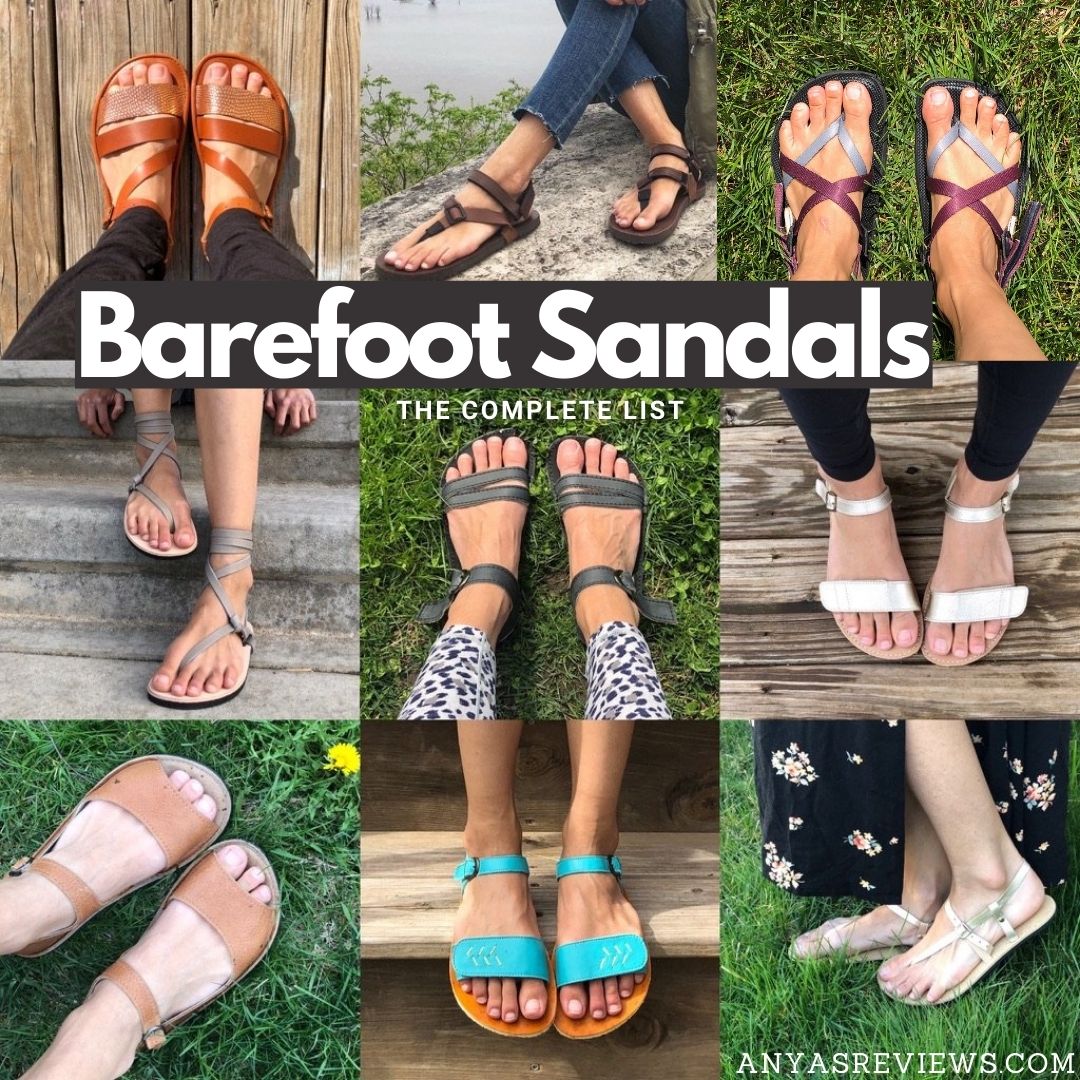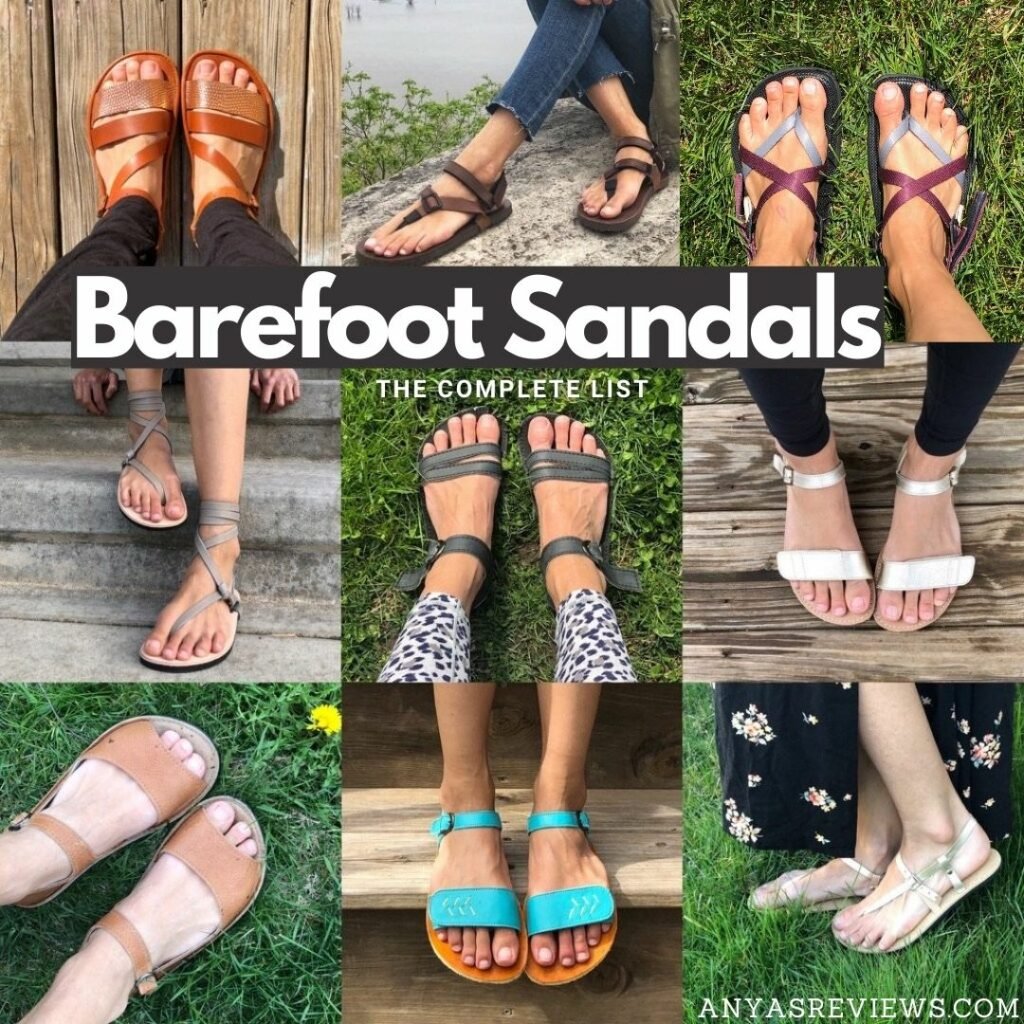 Summertime is when barefoot sandals really shine. There are loads of zero drop, minimalist sandals for casual, athletic, or dressy purposes: you can have your pick! Whether you're a barefoot runner or just want to maintain healthy feet, choosing barefoot sandals over flip flops and heels will pay dividends back to your body.
Below you'll find a complete list of barefoot sandals that are zero drop, flexible, and secure to your foot for adults and kids!
Athletic Barefoot Sandals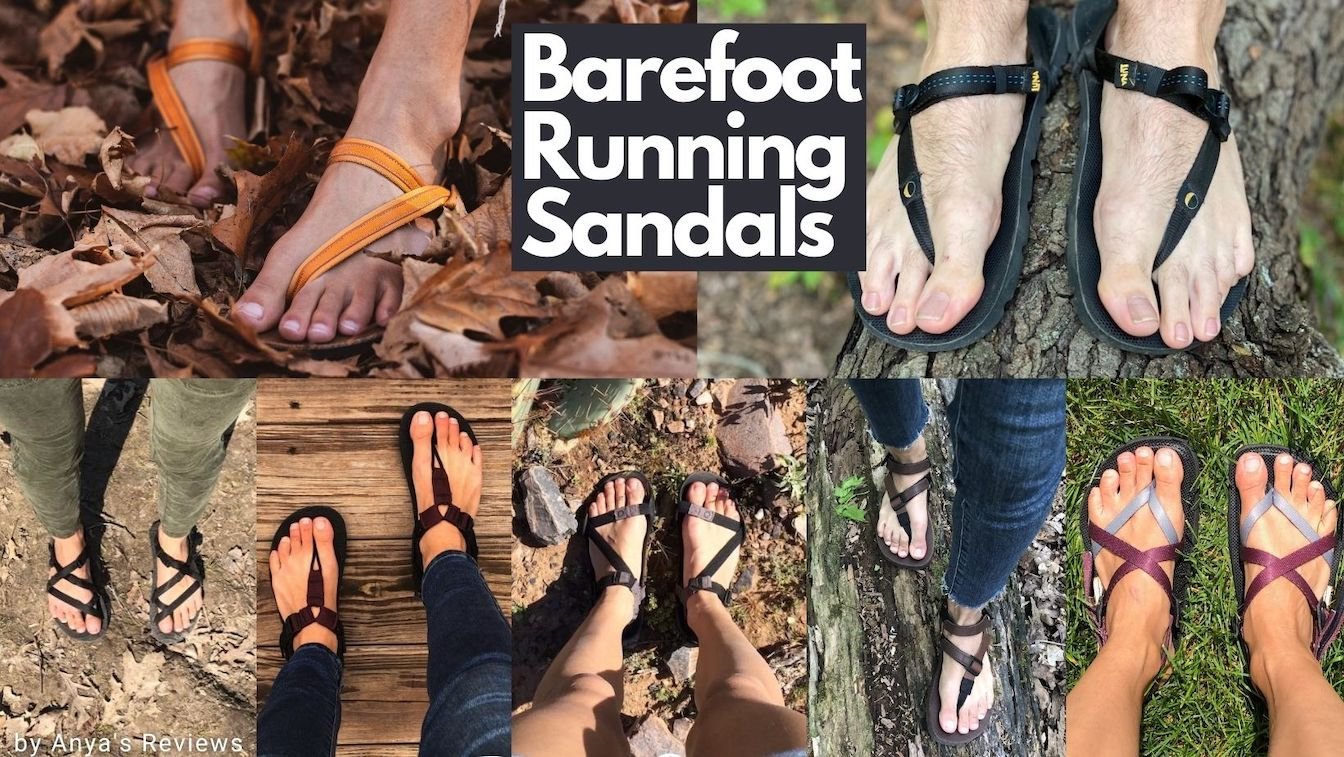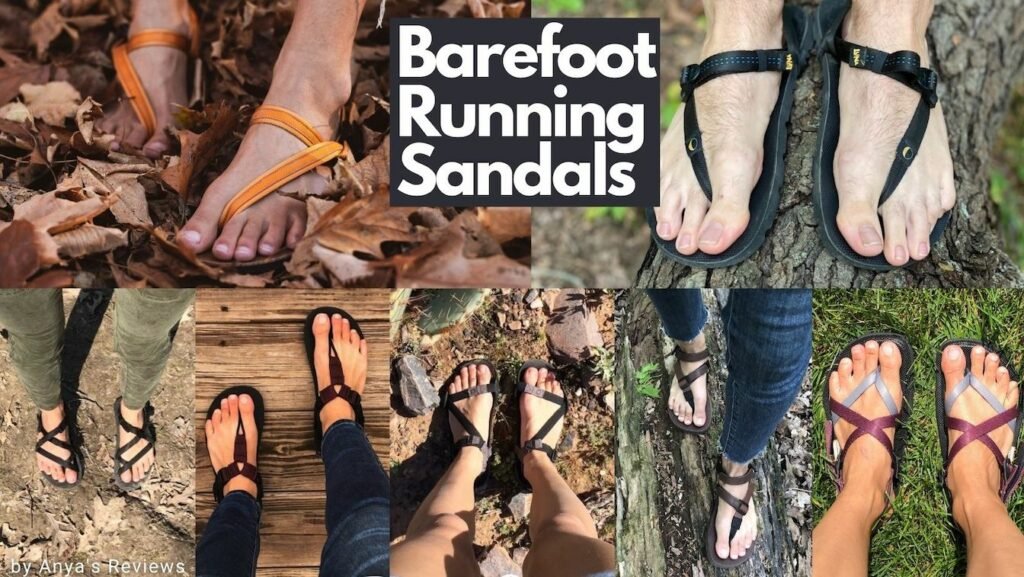 One of the great things about barefoot sandals is you can comfortably exercise in them! I personally love to exercise in sandals over sneakers, and I find that barefoot sandals allow me to comfortably do so. The sandals in this section are all great for hiking, walking, and running, but also double as lifestyle shoes for everyday wear.
For a review of my 10 Favorite Barefoot Sandals for Hiking, Running, & Walking, check out this article!
---
Barefoot Sandals Without a Toe Post
Many of the barefoot running and hiking sandals have a toe post or thong strap. If you're someone who doesn't tolerate that, check out these options of barefoot sandals that do not go between the toes!
If you are looking for a casual, lifestyle sandal with no toe post, keep reading. There are lots in the next section.
---
Casual & Dressy Barefoot Sandals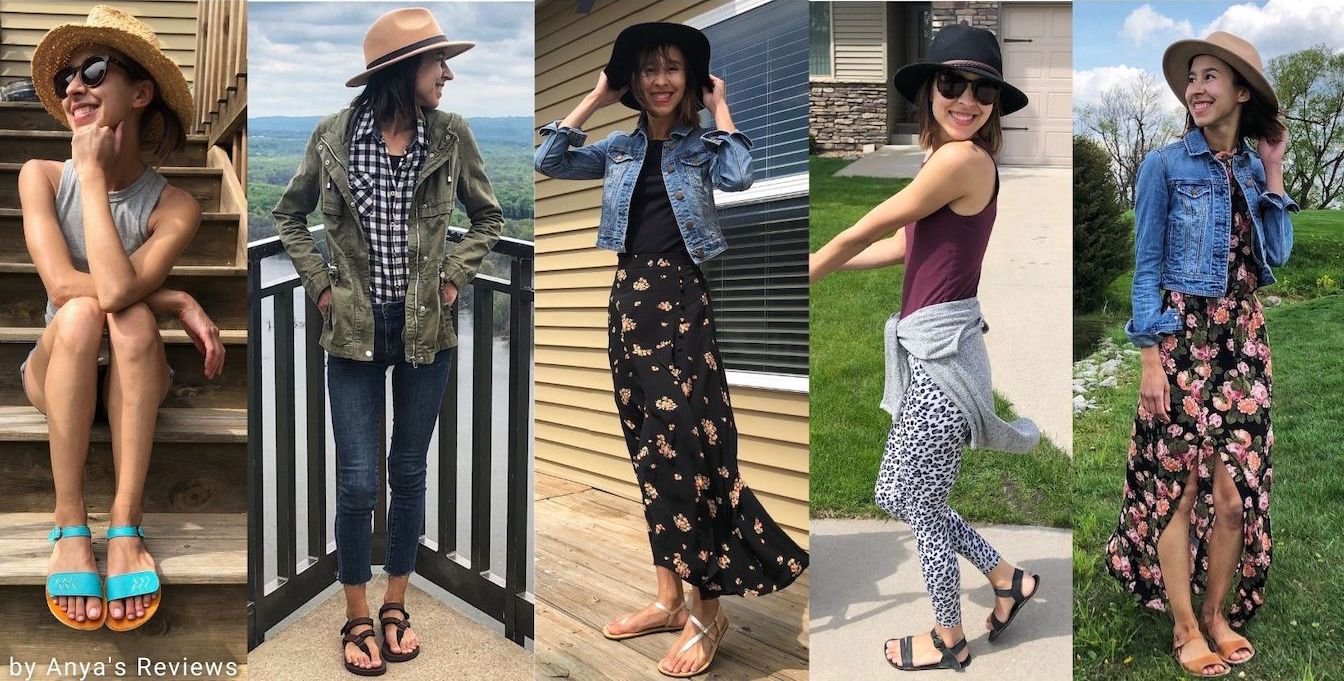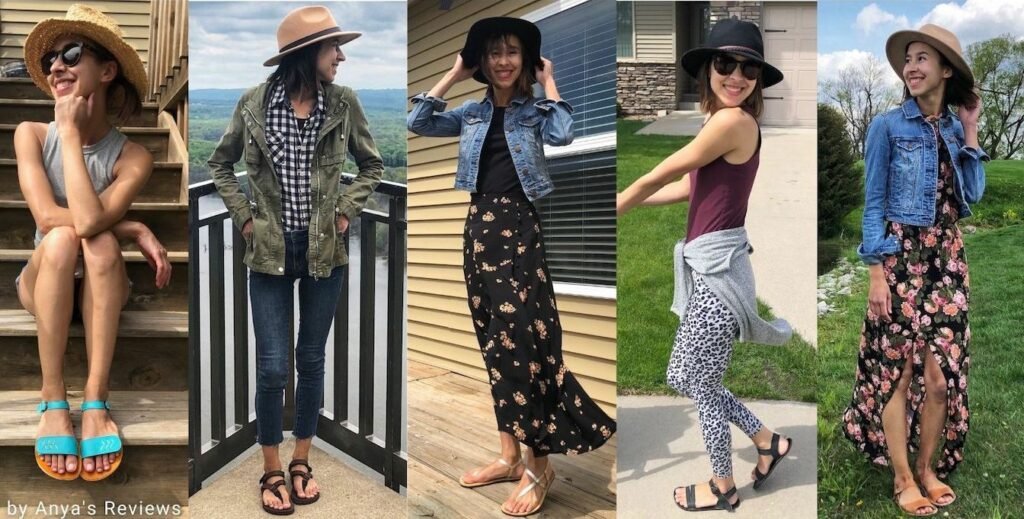 The majority of these dressy barefoot sandals cater to female sizes, but certainly not all. The barefoot sandals in the above athletic section fill the category of casual sandals for a lot of men.
For my 10 Favorite Stylish Barefoot shoes for women, read this article!
And for fancy feminine barefoot sandals, see my Barefoot Wedding Shoes List.
Etsy has a number of shoemakers that will make their sandals with no heel, which opens up a lot of affordable and stylish options! See my Etsy Finds post for the full list.
---
Barefoot Friendly Slides
Would you like some slide on shoes for those times you really need to be hands free? In general, slides and flip flops are not considered barefoot friendly because they aren't secure to the foot. But we know there are circumstances where you might want them. These options are all zero drop and otherwise foot-friendly.
---
Kids Barefoot Sandals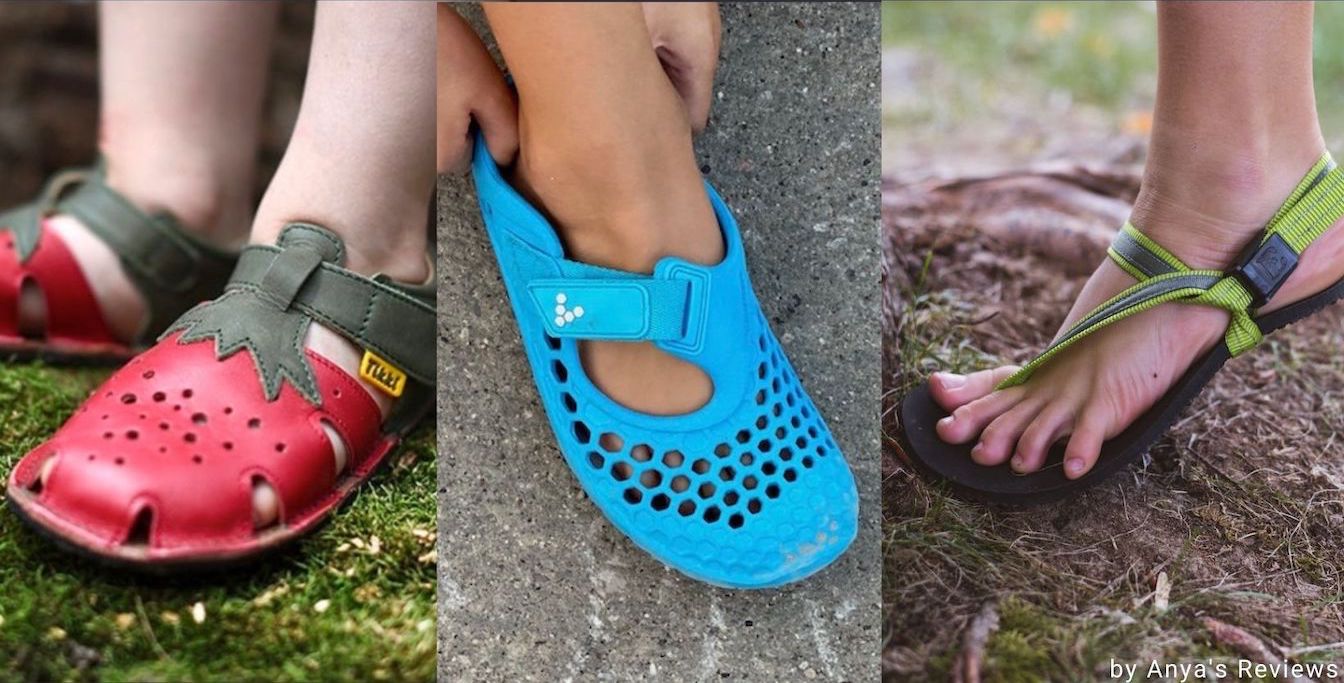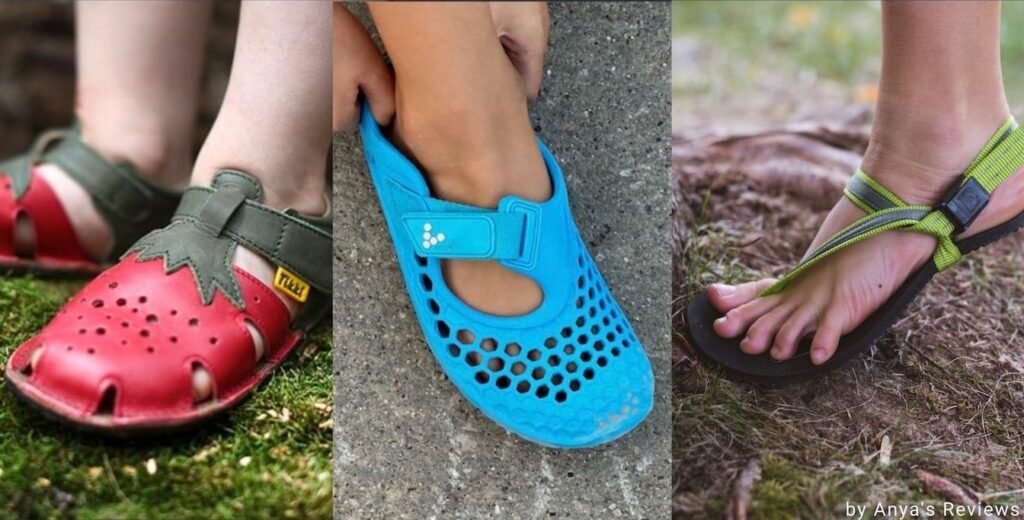 For a short list of our personal favorites, head to this Best Barefoot Sandals for Kids FAQ.
For more info on kids barefoot shoes for more seasons, see this post for all time favorite barefoot shoes for kids, that includes budget options.