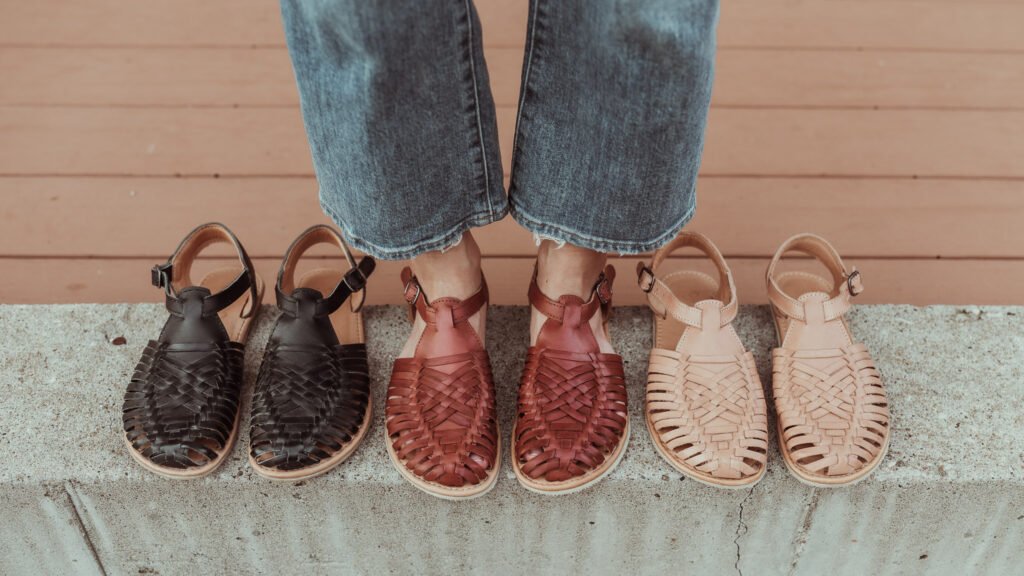 Ever since barefoot shoes and stronger feet kicked my chronic pain to the curb, I've been on a mission to spread the word. Why can't more shoes reflect the natural shape and function of the foot? That mission led me to develop a new version of a shoe close to my heart – the traditional Mexican huarache!
Origo Shoes and I have been working together the past year to bring you a new take on an old tradition. We are thrilled to announce that the Huarache by Anya is now available – same classic style but they won't pinch your toes!
The huaraches will be restocked frequently in small batches! That means if your size is sold out all you need to do is register for restock notifications and wait for the next batch. Currently we are filling September preorders, so our next restock is estimated for October.
I Couldn't Find Comfortable Huaraches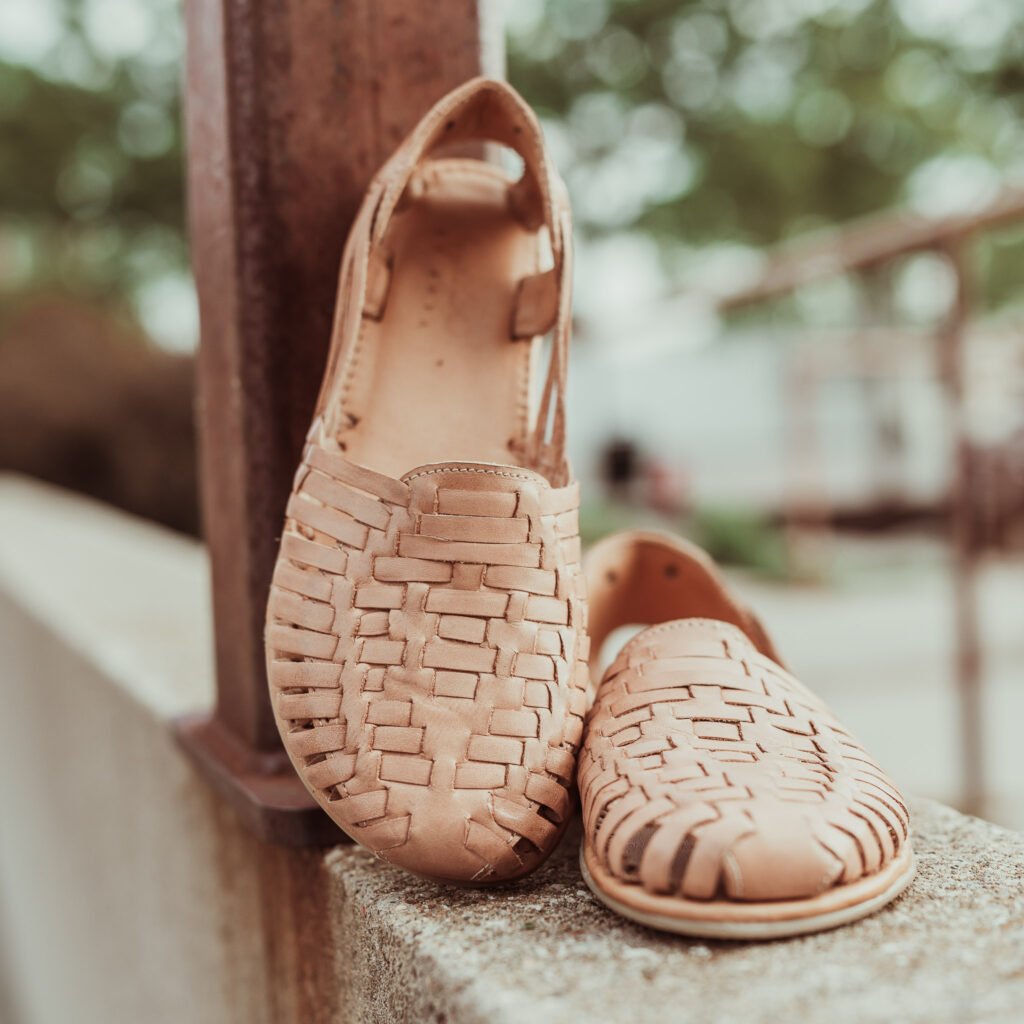 Huarache sandals are one of my favorite styles, but the pointy narrow shape always hurt my feet! My half-Mexican mom also loves traditional huaraches, but with bunions they were uncomfortable for her too. We used to blame our feet, but then I thought "why not change the shoe?"
Since then I've made it my life's work to find comfortable alternatives to shoes that hurt. So for the past few years I've been on the hunt for craftspeople who would be interested in reimagining this traditional shoe with a natural foot shape. I wanted huaraches that actually fit wide feet!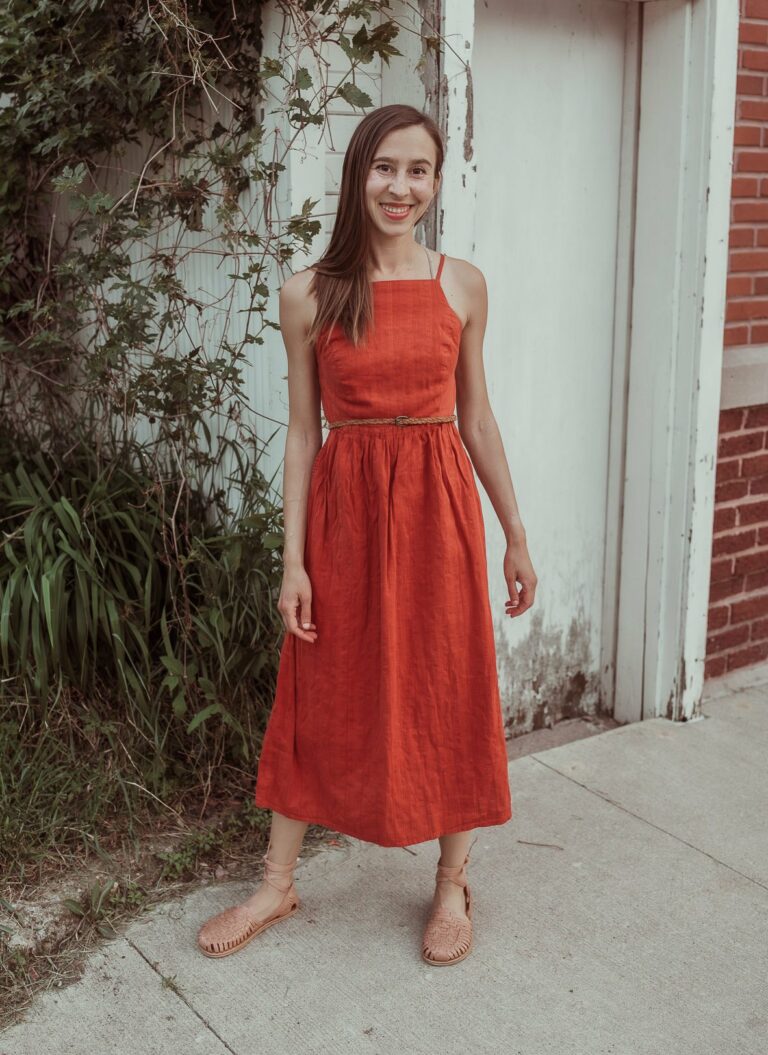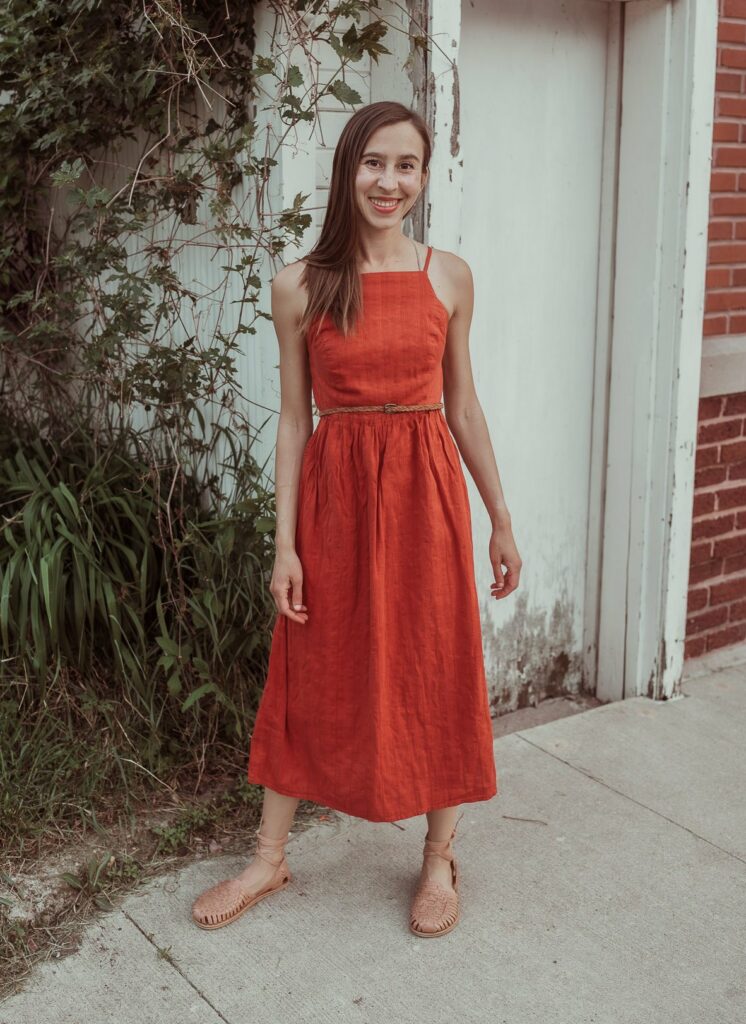 That search led me to Diego and Cristina, a Colombian husband and wife duo who founded Origo shoes – a brand built on the same ideals as Anya's Reviews!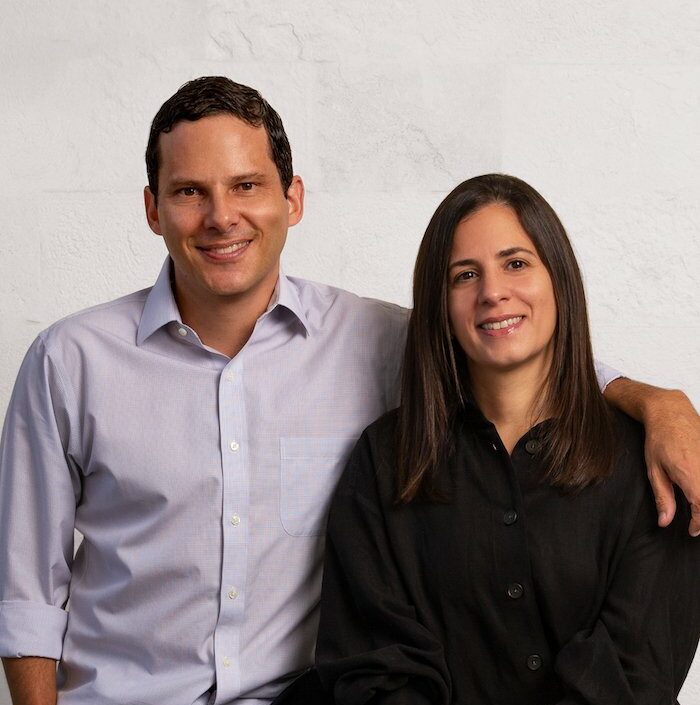 We combined forces and began the process of prototypes and planning so that we all can enjoy this beautiful style without our toes being squished. After a year of working with local Mexican artisans and weavers we now have beautiful foot-shaped huarache sandals for you!
A Little Huarache History – The woven huarache (wa-ra-chay) design is indigenous to Mexico and born from Aztec culture. Hundred of years ago they were worn as a work shoe by farmers because they can be repaired repeatedly and are breathable for long hot days!
The Huarache by Anya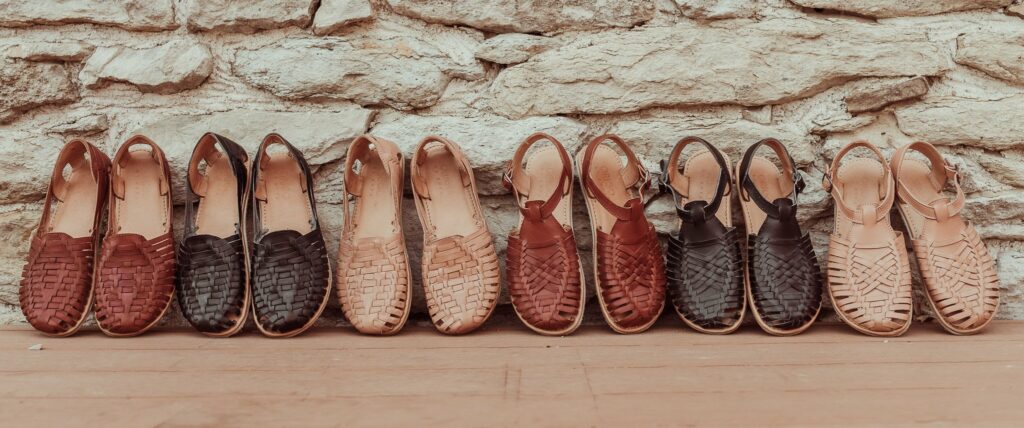 $105 | Available in sizes US women's 6-11.5 | Leather | 8mm Stack Height
Use code ANYA for 10% off your purchase.
Our huaraches are made in the traditional way in Michoacán, Mexico – but with a few upgrades! Instead of a pointy, narrow toe they have a natural shape to them with space for the feet to spread out. Plus, a lighter and more flexible sole than is typically used.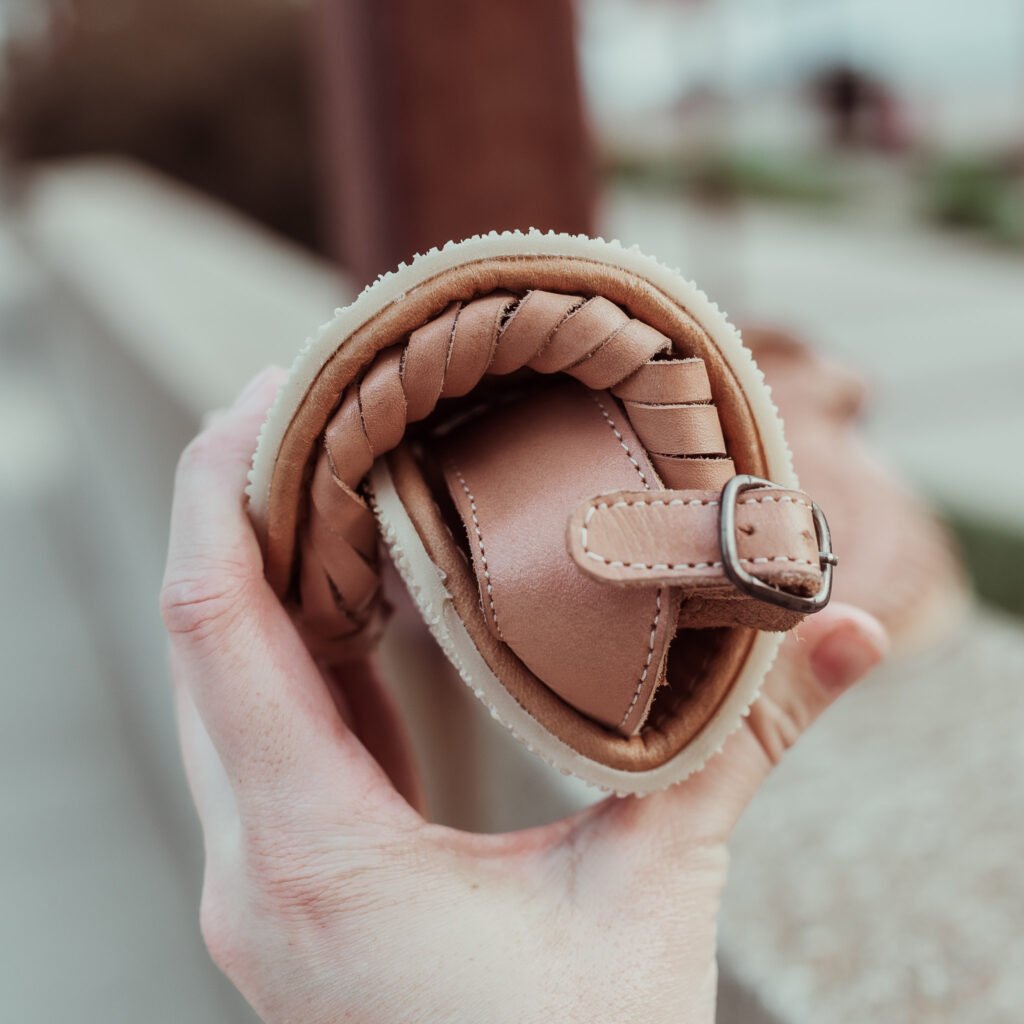 The shoes are entirely made of leather with a flexible rubber outsole on the bottom. All the leather is vegetable tanned and chrome free so you can safely wear them on bare feet. The flexible 3mm outsole is made of natural rubber with texture for grip. Elegant simplicity.
Sandal Version With Buckle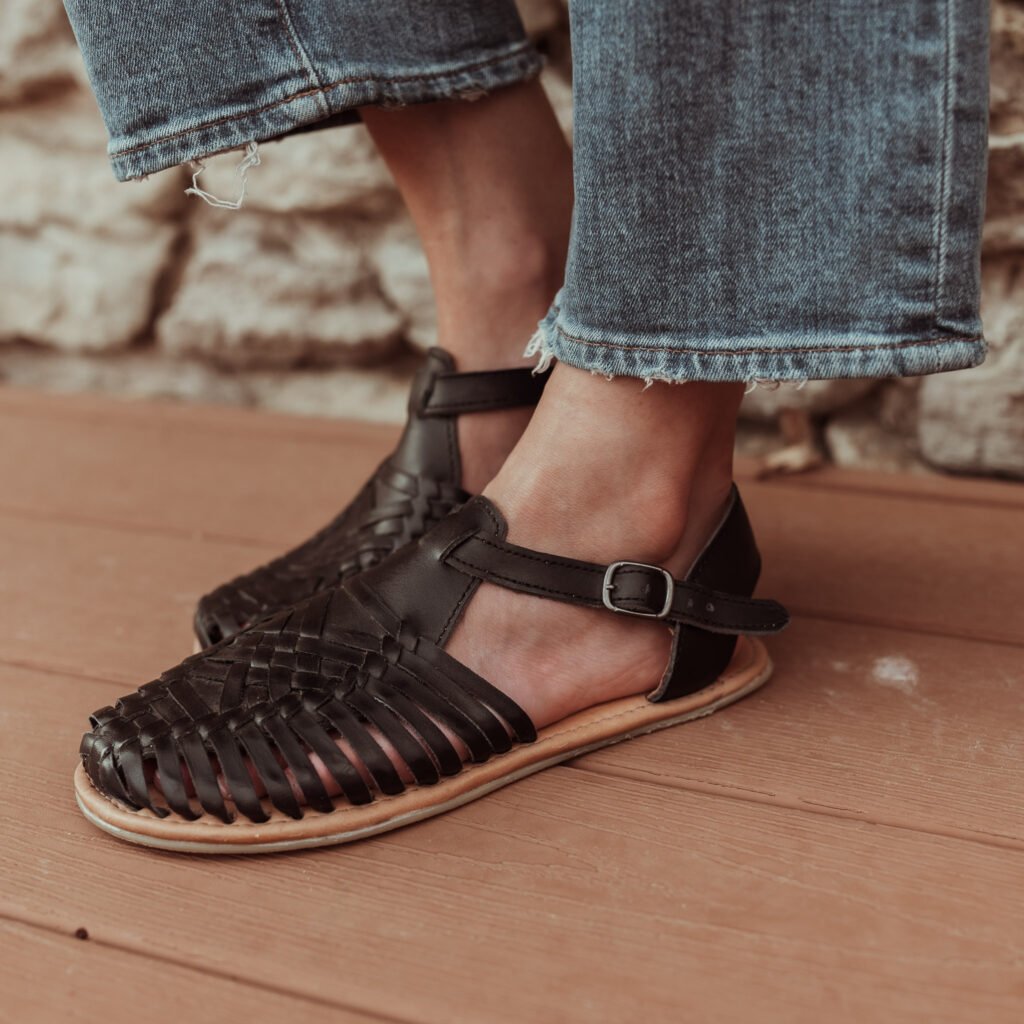 The sandal variation of this huarache is available today and has a buckle strap that keeps the foot securely in place, making them adjustable for a variety of foot types.
I wear mine on the tightest buckle (I have low volume feet) and gave them many miles of testing all over European cobble stones. They are incredibly comfortable! If you have low volume feet and/or narrow heels, this is likely a safer option than the slip on.
Slip-On Version With Optional Ankle Tie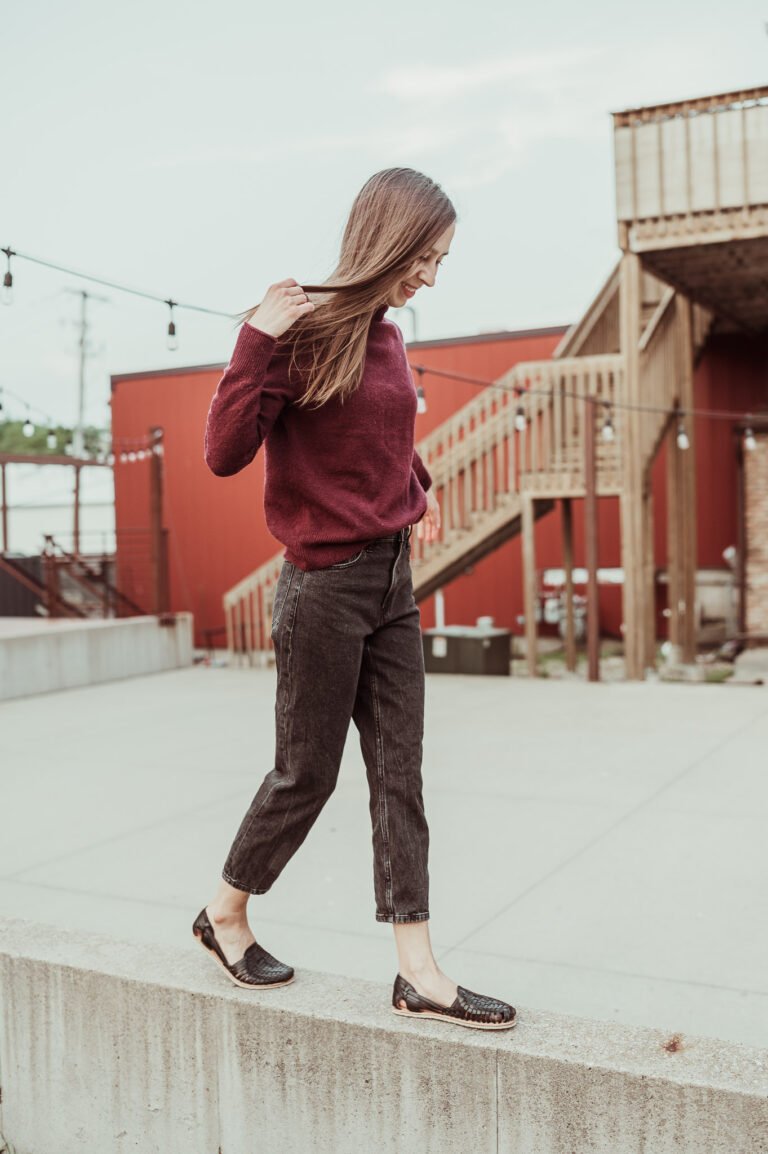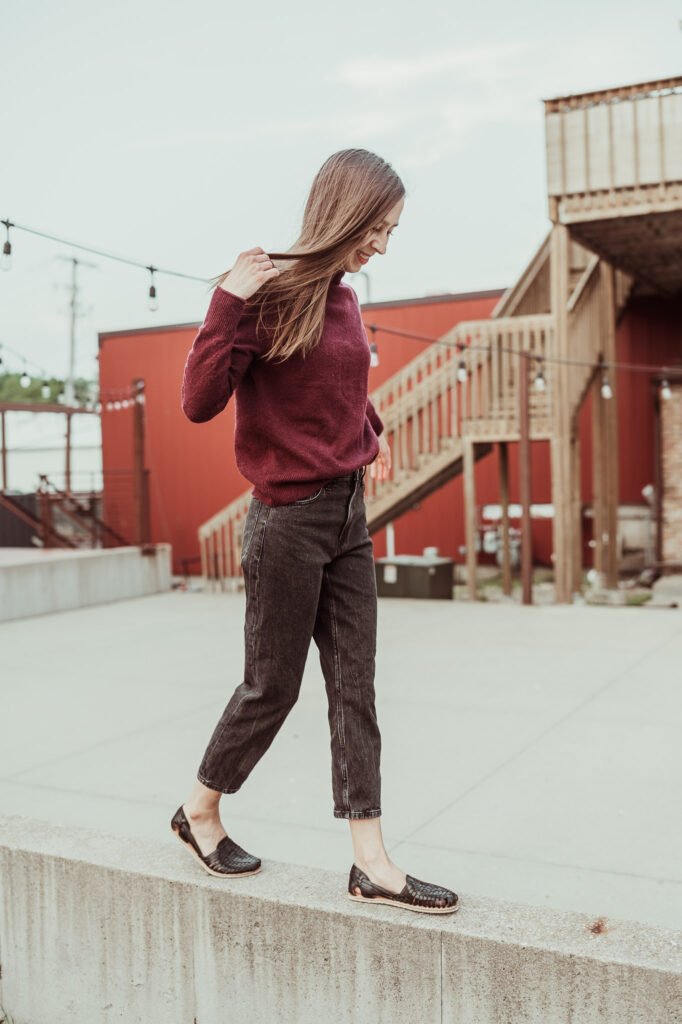 The most traditional version of the huarache – the slip-on – will be in stock in a few short weeks (Mid August)! This shoe can be worn during spring, summer, & fall with everything from shorts & jeans to dresses.
Because slip-ons can be a little harder to fit, and we believe a good fit is important for healthy walking, we have provided an optional ankle tie. You can wear it with the tie for extra security so the huaraches don't slip off your heel, or you can remove the tie and wear them as a true slip-on. You can also add a heel grip to the back for a more tailored fit.
If you are subscribed to my email list you will get an email announcement when the slip-ons become available.
Sizing & Fit
The Huarache by Anya fits as follows:
True to size
Medium to wide width
That means these shoes should fit both average and wide feet well.
Like in traditional huaraches, the leather will mold to your feet as you wear them so it's ok if they feel snug when brand new. Because of this many people with extra wide feet will able to get a good fit as well! If you have low volume feet and narrow heels the sandal variation with the buckle will likely be the best option.
I am able to wear a size 7 and a 6.5 in these, which is my usual US shoe size for this style of shoe. If you have low volume feet and/or narrow heels I would consider erring on the smaller side so they feel secure, particularly in the slip-on variation.
Refer to the size chart for exact dimensions.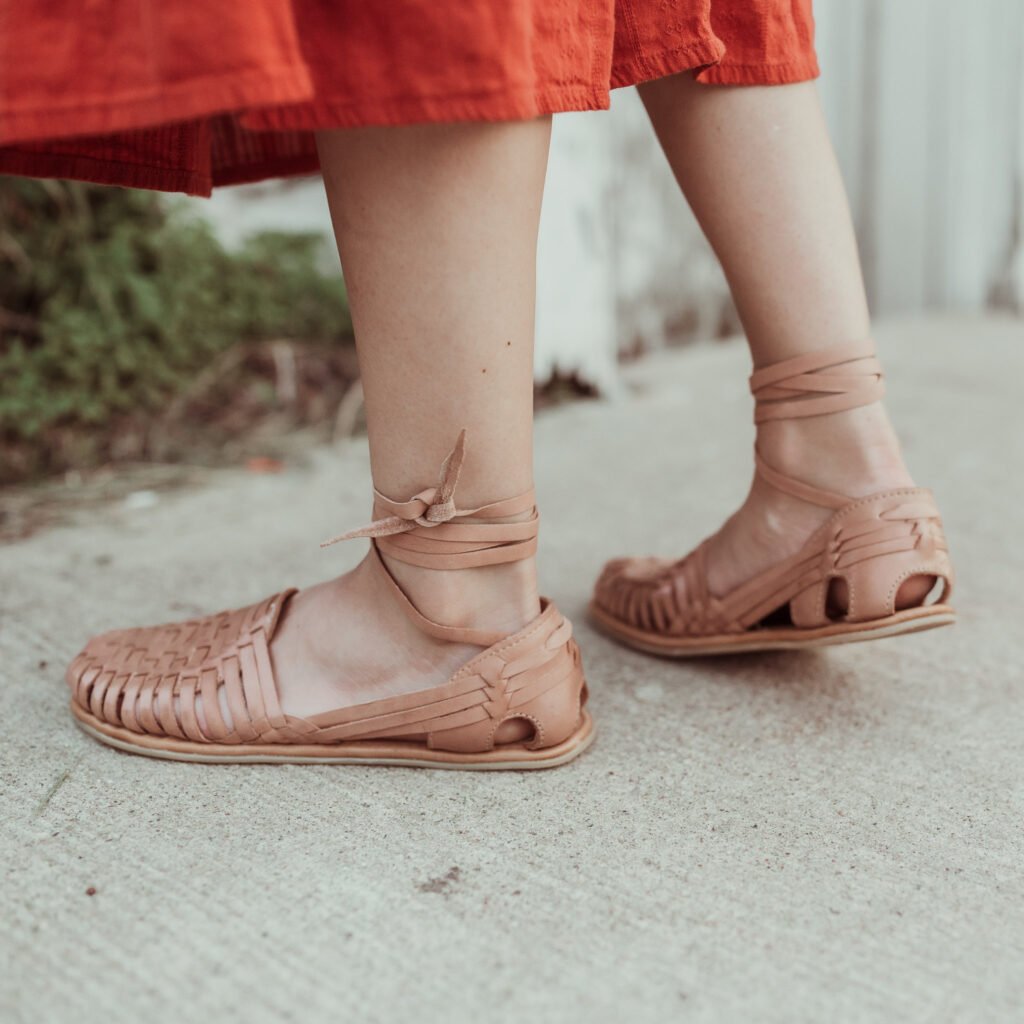 Ordering
The Huarache by Anya is available to purchase from Origo Shoes and ships from the US to North America, Europe, UK, and Australia.
You can use code ANYA for 10% off your purchase at any time, and on any of the models that Origo sells.
These huaraches are made in small batches by artisan shoemakers – we will be restocking them frequently but there is a high chance that popular colors and sizes will sell out. Just make sure to register to be notified when your preferred color and size comes back in stock!
We can't wait for you to try these barefoot huaraches that are so dear to our hearts.