by Samantha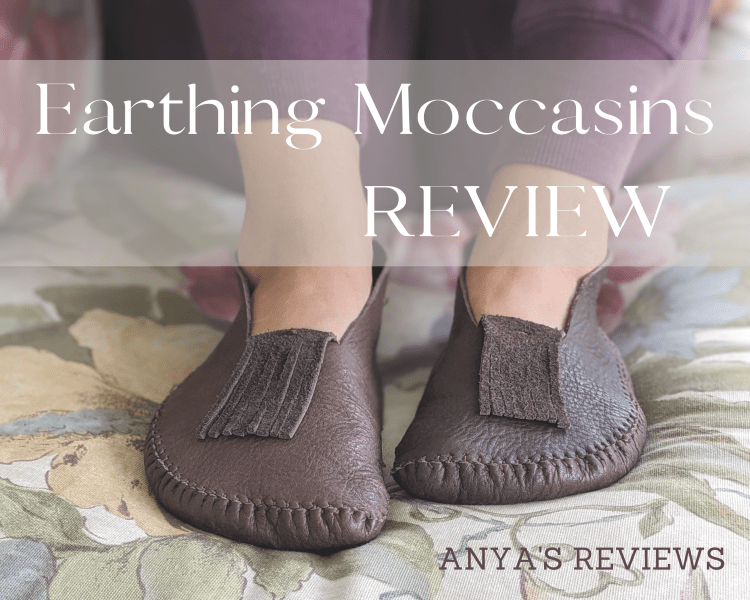 Earthing Moccasins is an inspirational barefoot shoe brand in France with some unique offerings. You can find super minimal leather footwear, plus the option to learn how to make your own. Keep reading for everything you need to know about ordering from Earthing Moccasins!
Use code ANYASREVIEWS for 10% off from Earthing Moccasins
Get To Know Earthing Moccasins
Earthing Moccasins does things differently than most barefoot shoe brands. While some brands might keep their craft secrets close at hand, Earthing Moccasins wants to teach you how to make your own shoes! And they firmly believe than anyone can be a shoe-maker. Husband and wife team Joachim and Lougaya have created patterns and instructional videos to equip you with the knowledge and skill needed to craft your own custom moccasins in a multitude of styles.
Not interested in DIY? That's okay, they're happy to make you a custom pair from your foot tracings and specific measurements. Since they are not formed on a last, there are no limitations to the sizes or shapes they can make. In this review, we are taking a look at custom baby booties, adult runner moccasins, and a DIY pair made with my own two hands and a few simple tools.
Ordering & Options
There's several options to choose from at Earthing Moccasins. Here are the 3 main categories of what they have to offer:
Made-to-Order – A fully custom pair of shoes will be made to your individual measurements and foot tracing. You will need to follow the instructions sent to you after purchase to accurately measure for the type of shoe you ordered. There are options for low cut shoes, boots, and sandals. You also have the option of a leather sole or rubber sole.
Patterns & Tutorials – Here you can find PDF patterns and video tutorials for all the different styles Earthing Moccasins offers. The patterns are very reasonably priced, and you get access to the videos and patterns immediately after purchase.
Starter Kits – This option includes the PDF pattern, video tutorials, PLUS the leather and tools needed for 1 pair of shoes. You can add on extra leather or rubber soles if desired.
Earthing Moccasins ships worldwide and turnaround time is pretty quick for custom shoes; around a week to make them and 1-2 more for shipping depending on where you are in the world. Keep in mind that this can vary at times based on order volume. Returns are not accepted on custom moccasins, or patterns/tutorials since they are available to download immediately after purchase.
You can use code ANYASREVIEWS for 10% off your order!
DIY Kit Review
Ever since getting into barefoot shoes a few years ago I've wanted to try my hand at making my own. I have always been into maker crafts (weaving, sewing, etc.) so this venture was really a perfect marrying of 2 of my interests; DIY and barefoot shoes. I chose to make a pair of simple low moccasins to use as house shoes and am quite happy with how they turned out.
Lougaya videos cover each step in detail, in real time while she shows you exactly what to do and what to avoid. The videos are broken down into each moccasin making step from drafting the pattern, cutting the leather, and so on. They're clearly labeled, easy to follow, and you can watch them as many times as you want! Mine were made using "The Base" which gives you a base model to make other styles like boots and lace ups.
Before getting started, I watched portions of each step to get an idea of what I would be doing and then did 2 practice moccasins with some cheap felt to test my pattern. Click through the slides below to see some in progress pictures of the pair I made.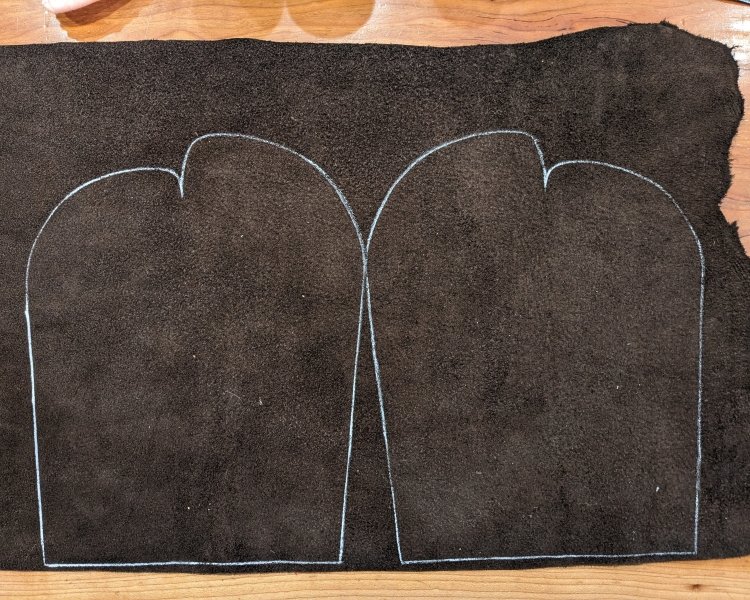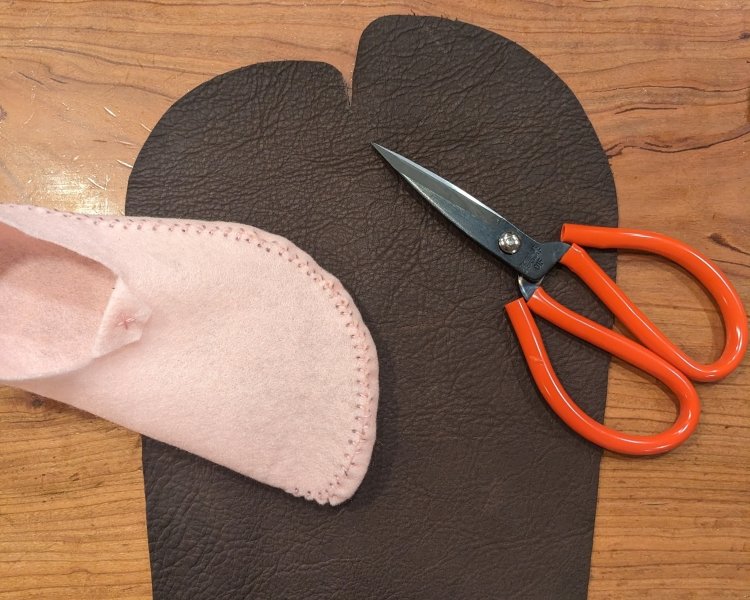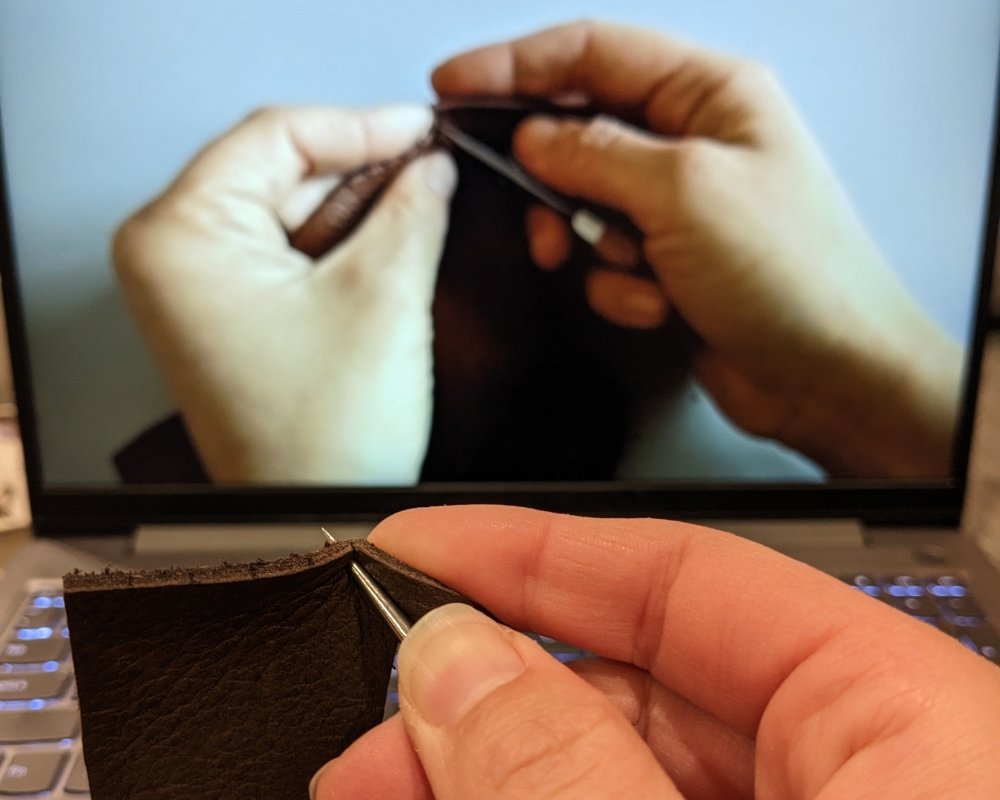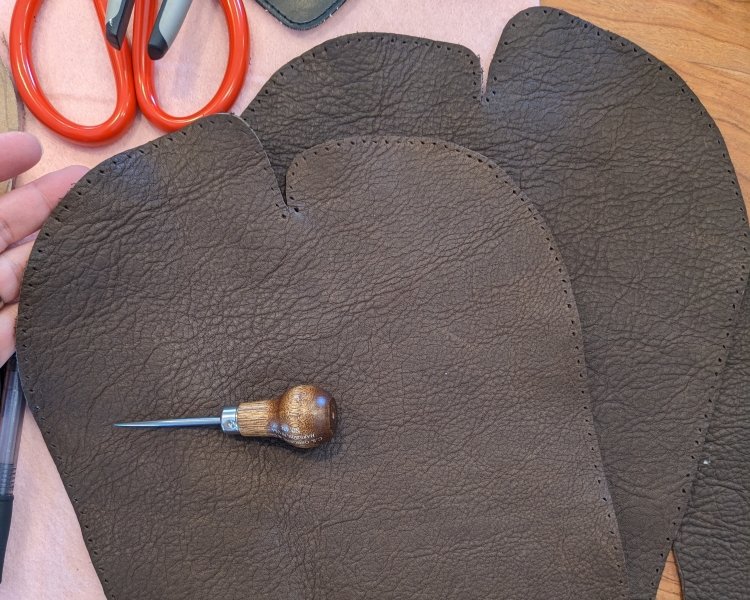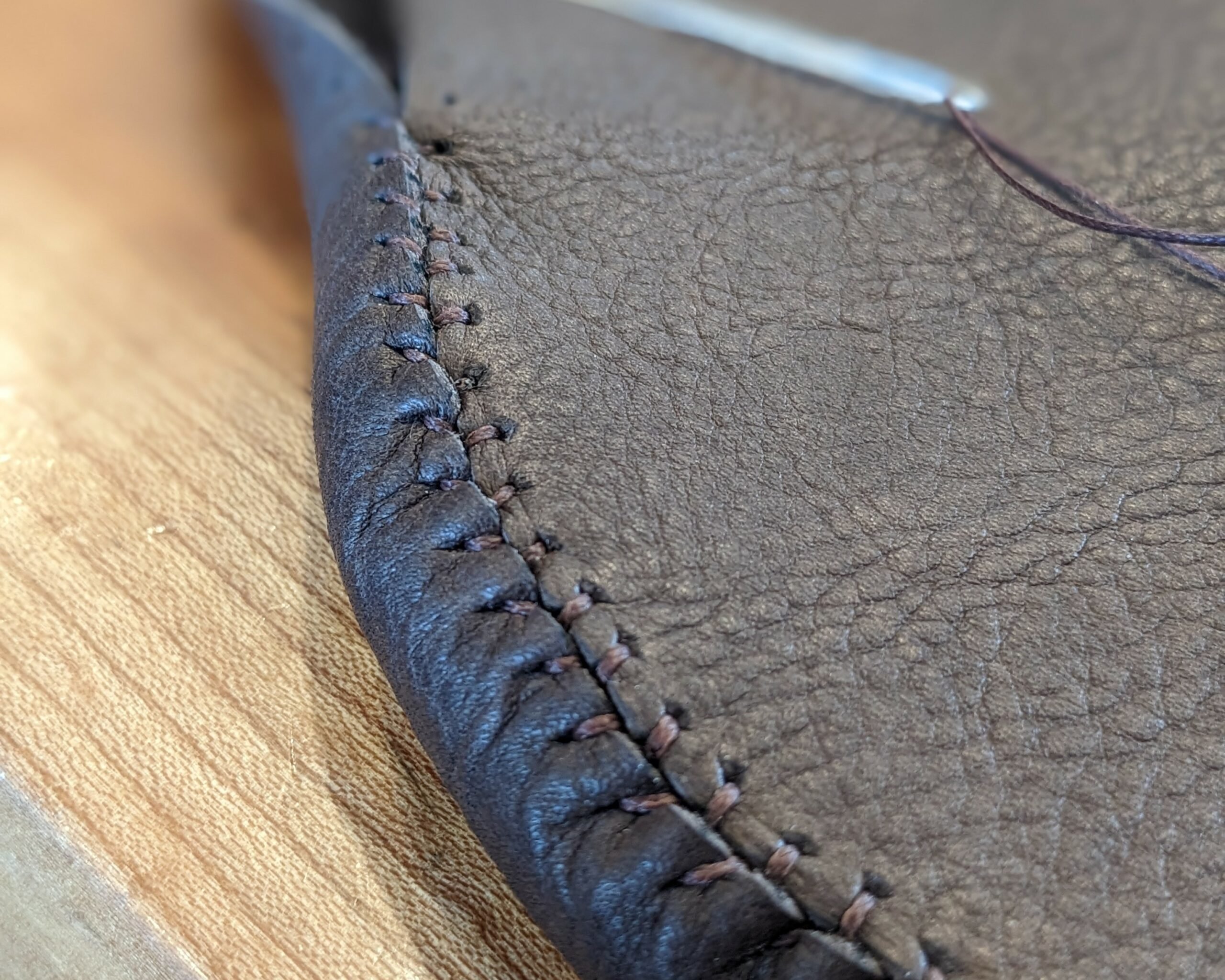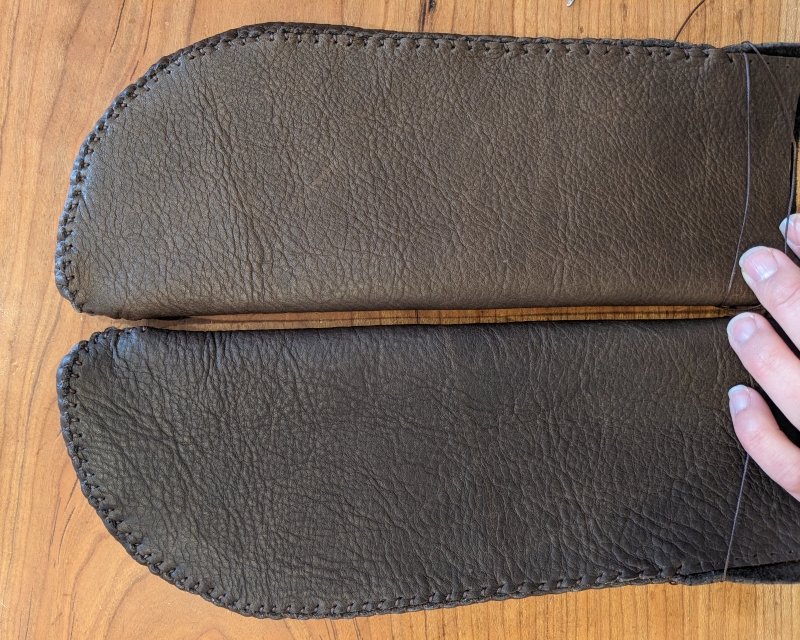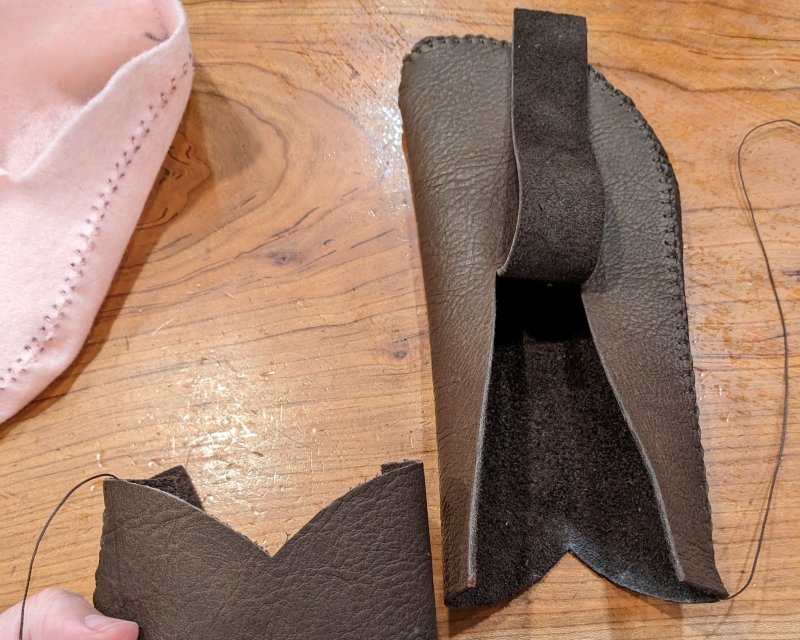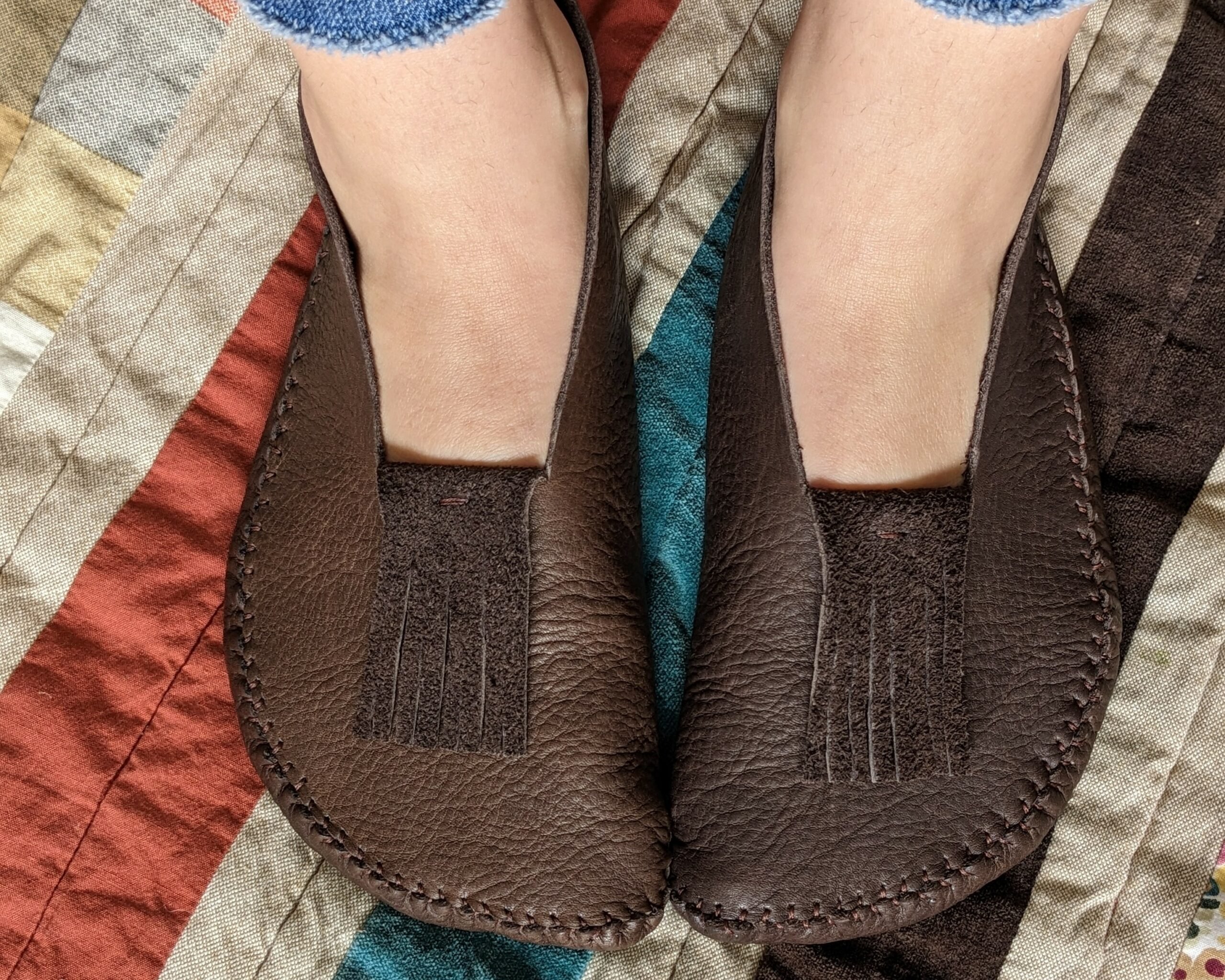 I immensely enjoyed watching these come together with my own two hands. I have a whole new appreciation for custom-made shoes and the time, labor, and skill that goes into creating them. I also love that they are repairable, resoleable, and I can add onto them or change them up in the future if I'd like. Sustainability at it's finest!
---
Baby Moccs Review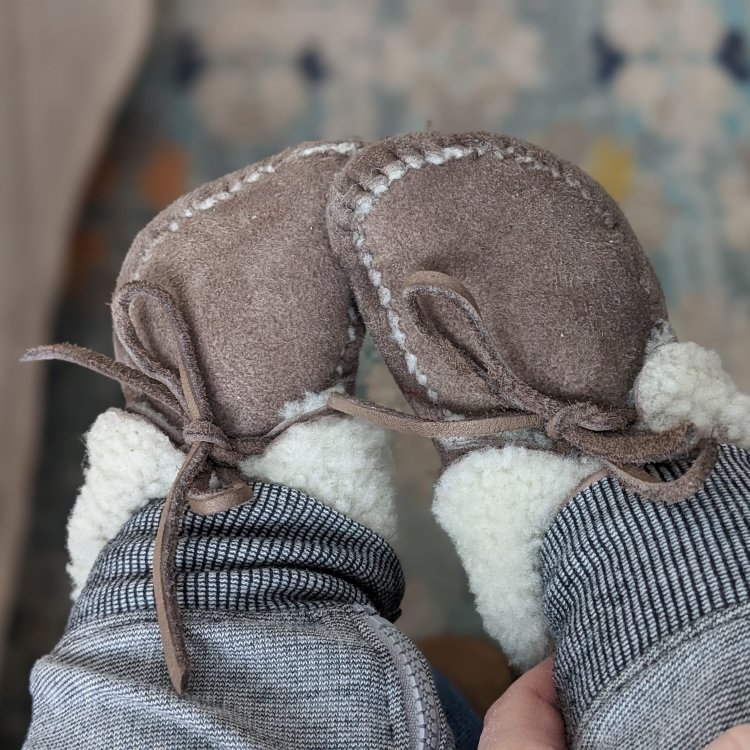 I sent my baby's foot tracing and measurements to Earthing Moccasins and had a pair of 100% sheepskin booties made for him. He hardly wore anything else on his feet all winter; they were a perfect fit! They kept his feet warm, were easy to put on, and they stayed on well too. I liked being able to flip the ankle cuff up when I was wearing him on cold outdoor walks too. They were everything he needed in the winter, without unnecessary "support" while he was learning how to walk.
If you are struggling to find shoes that fit your little one (or any age!), Earthing Moccasins might be the answer.
Read this article for more of our recommended shoes for babies and toddlers!
---
Runner Moccasins Review
Anya's custom Runner Moccasins have been accompanying her on many walks this spring. The thick leather is holding up really well, and allows for the most ground feel and barefoot-like experience you can get while still wearing footwear.
They have a glove-like fit and the leather will stretch with use but it doesn't happen super quickly. They prefer to make custom adult shoes fit snugly so that they can mold to your foot, but that means they can feel snug at first. If you prefer some more wiggle room, make sure you request additional space or plan on stretching them yourself.
---
More Custom Barefoot Shoe Brands
To see more custom barefoot shoe brands we have personally worked with and recommend, check out this article!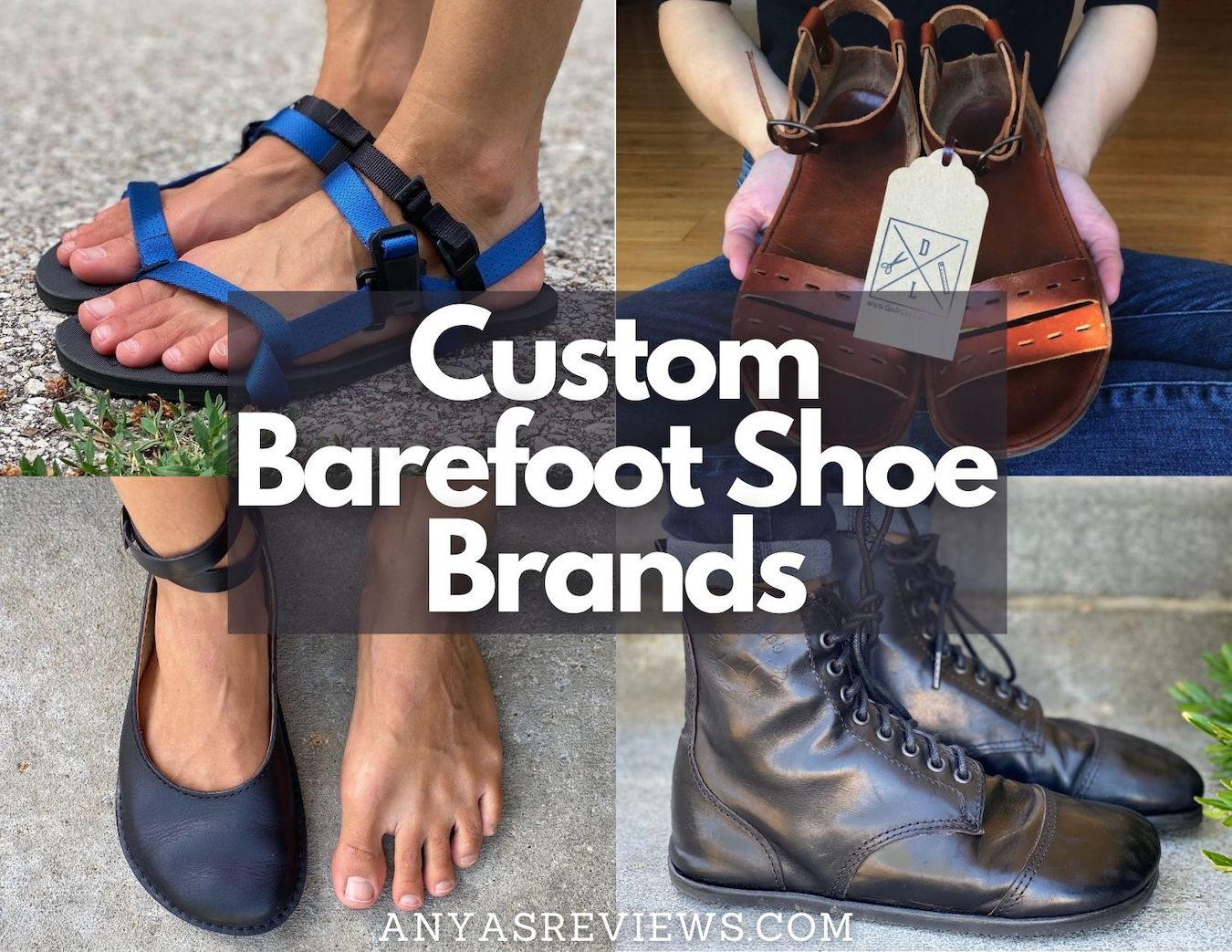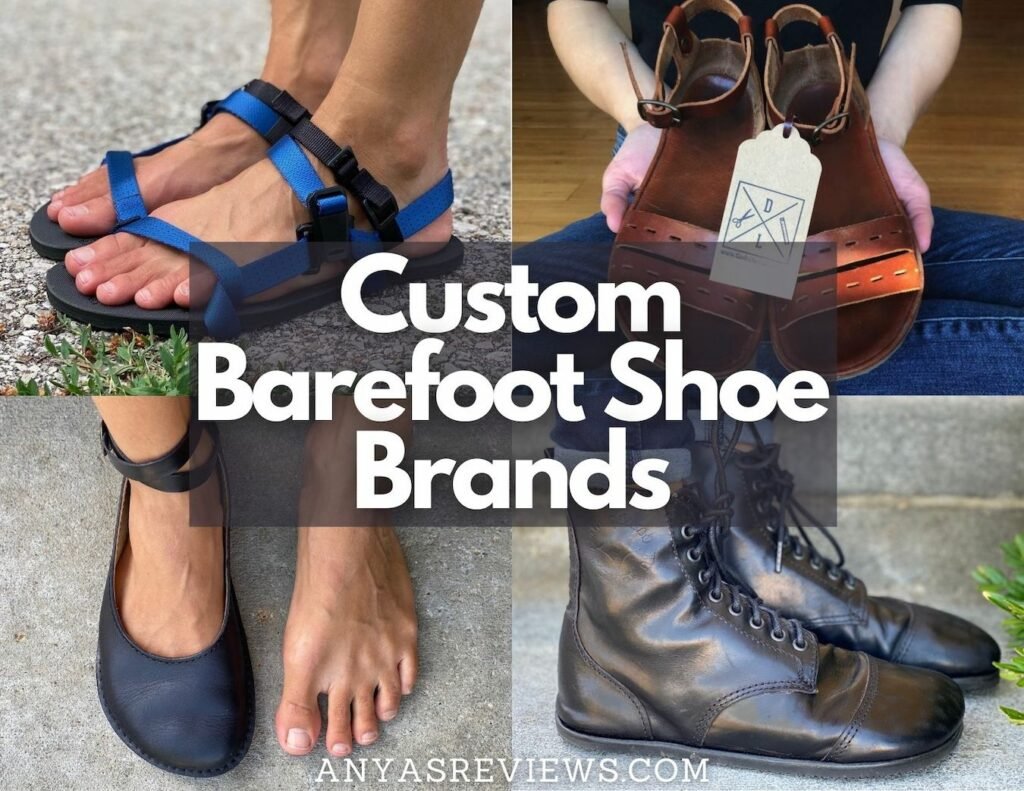 Conclusion
If you're looking to get into shoe making, want a custom-fit moccasin, or just love ultra minimal footwear – Earthing Moccasins is a brand to check out. Their love and passion for their craft is admirable, and this simple approach to barefoot shoes is a sustainable choice for most families.
Don't forget, you can use code ANYASREVIEWS for 10% off.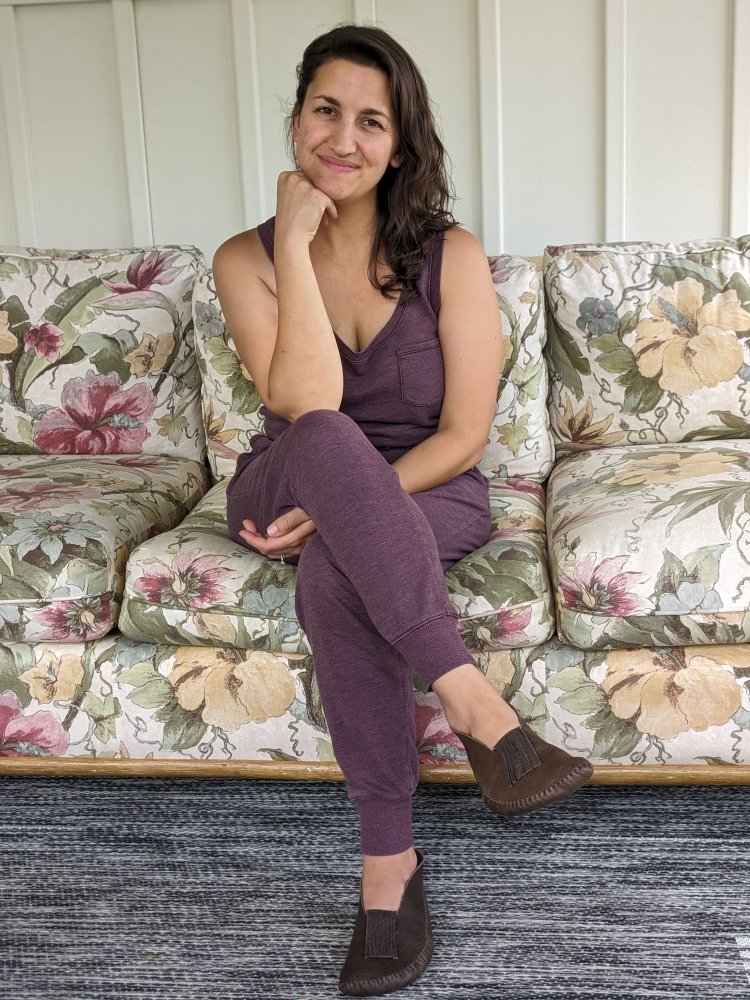 Samantha is a writer, researcher, and executive assistant for Anya's Reviews and stay-at-home mom to 5 littles. In addition to shopping online for footwear for her family, she spends her time homeschooling, reading, weaving, and doing home improvement projects with her husband.