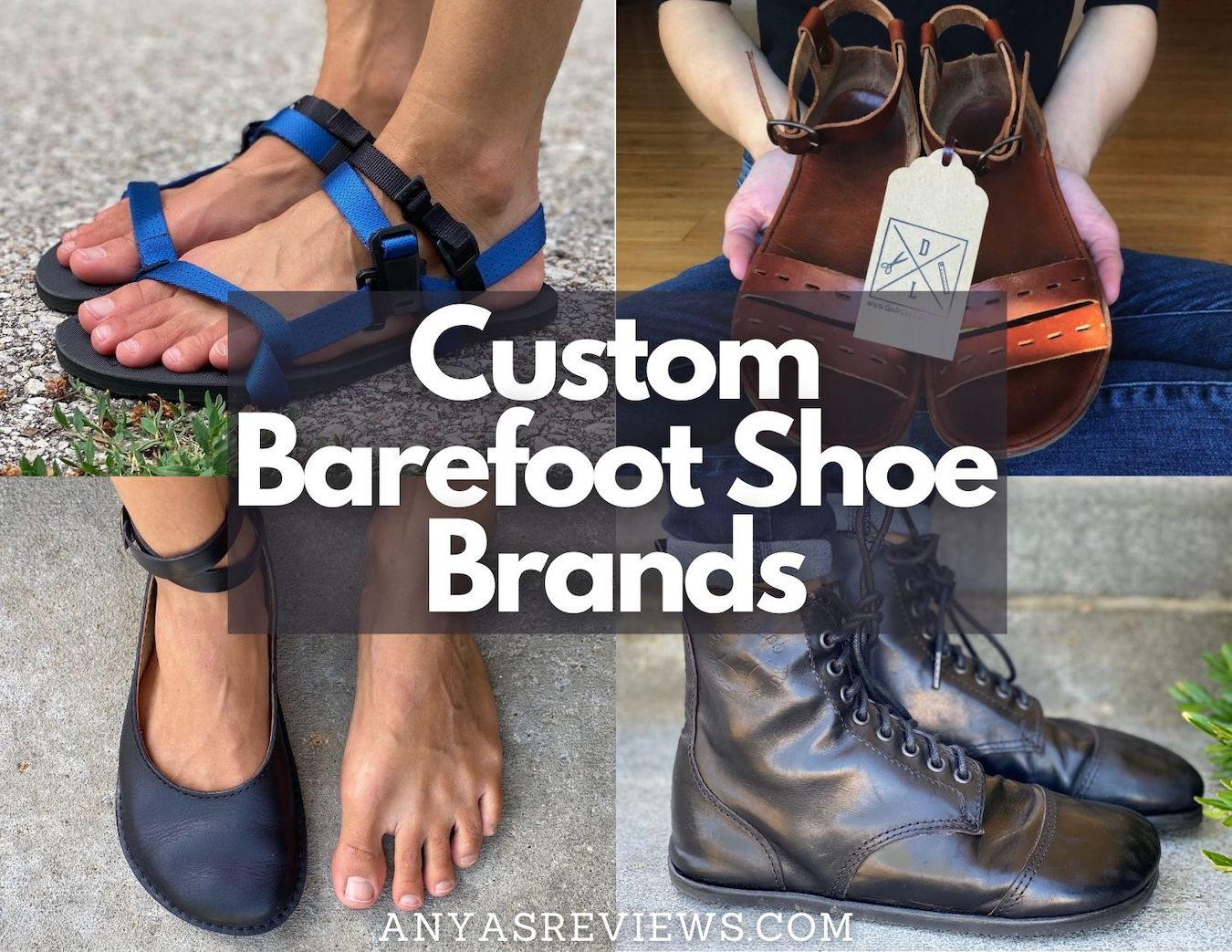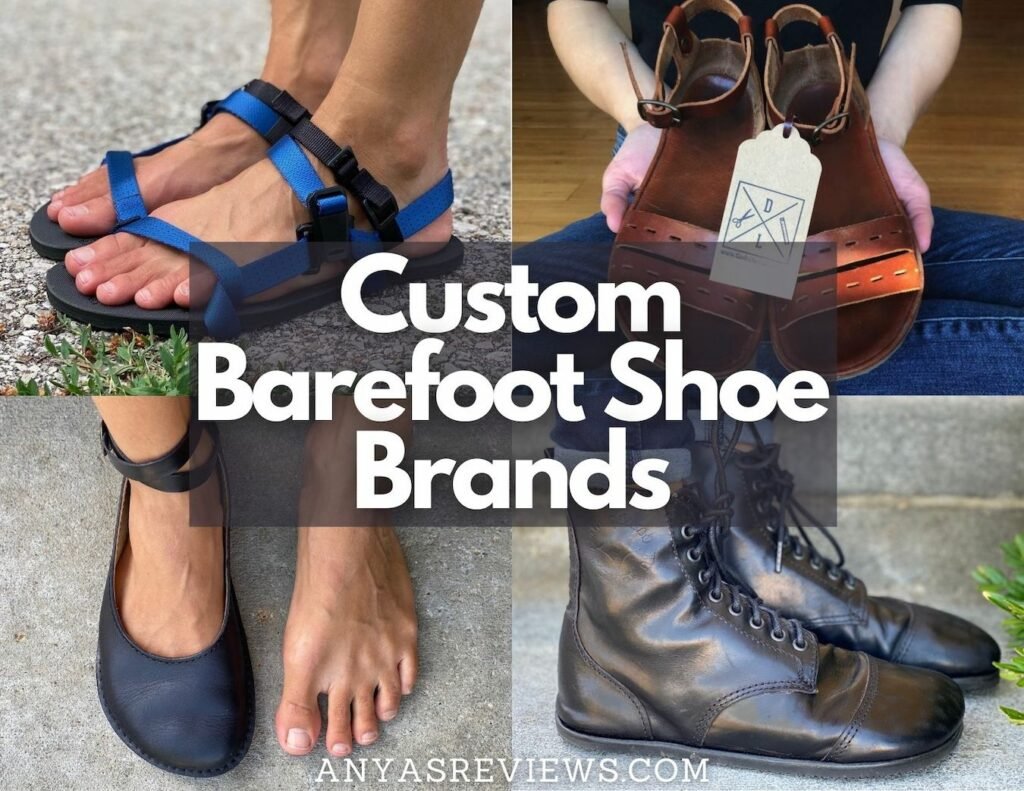 A custom barefoot shoe is a beautiful thing. If you're having trouble finding that perfect barefoot shoe for whatever reason, custom-made might be the answer! Read this article for a list of custom barefoot shoe brands plus tips for making the process as smooth as possible.
Who Should Get Custom Barefoot Shoes?
There are a great many barefoot shoe brands already out there, with tons of options for all different occasions. But there are some good reasons to consider a custom barefoot shoe.
You might want a custom barefoot shoe if you have:
A Special Occasion/Dress Code
An Uncommon Foot Shape/Width
Extra Large Feet
Extra Small Feet
That Perfect Shoe In Mind That You Can't Find Elsewhere!!
My first custom barefoot shoe order was for a pair of riding boots to fit my small calves (and they ended up being my first ever barefoot shoe review 3 years ago!). They were a time and money investment, but they fit perfectly and I have gotten tons of use out of them, i.e. they were worth it!
Once you've decided what style of shoe you want, the next step is to get to know your feet.
How To Measure Your Feet For A Custom Order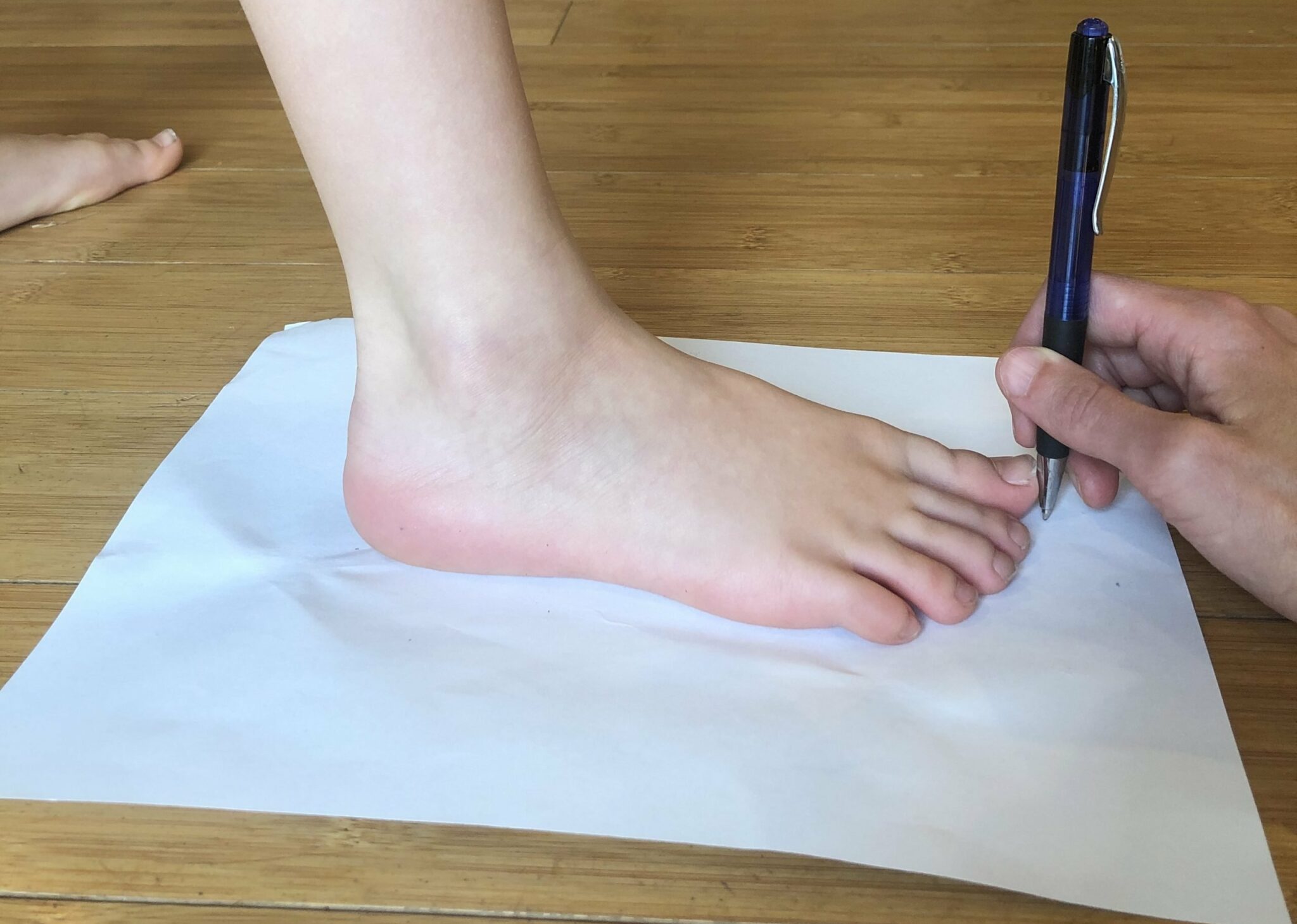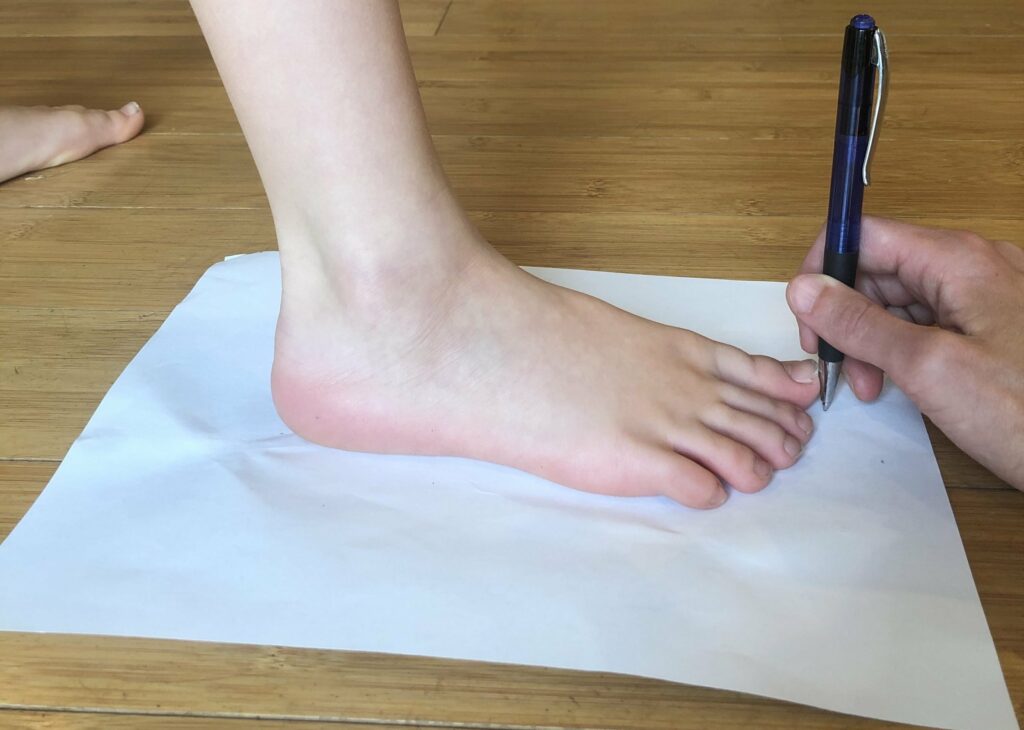 In order to get what you're looking for in a custom barefoot shoe, you need to provide the shoemaker with accurate measurements of your feet. The instructions will vary depending on the shoemaker, so always defer to their requests. But in the article below are tips for doing it as accurately as possible.
Additional Tips For Ordering Custom Barefoot Shoes
Custom Takes Time: One important thing to keep in mind is that custom shoes will take much longer to get to you than ready made ones. If you need something for a specific time frame, plan ahead or ask the shoemakers directly if they can accommodate your needs.
Only You Know What You Want: It's also really important to remember that these shoemakers can't read your mind. It might take some back and forth, but it's worthwhile to communicate the exact fit you're looking for. It helps to send photos and examples of shoes you like (or don't like) so they have something to go off of. Always better to err on the side of too much information than too little.
And now, on to the custom barefoot shoe brands!
Custom Barefoot Shoe Brands
For a full list of custom barefoot shoe brands for kids and adults, in all categories (dress shoes, boots, sandals, sneakers, etc) check out the Barefoot Shoe Finder below! This link takes you directly to the custom options, but you can also use the Barefoot Shoe Finder to find all kinds of different categories of barefoot shoes. So if there's something else specific you're looking for give it a look through!
The following is a list of the custom barefoot shoemakers around the world that I have personally worked with.
---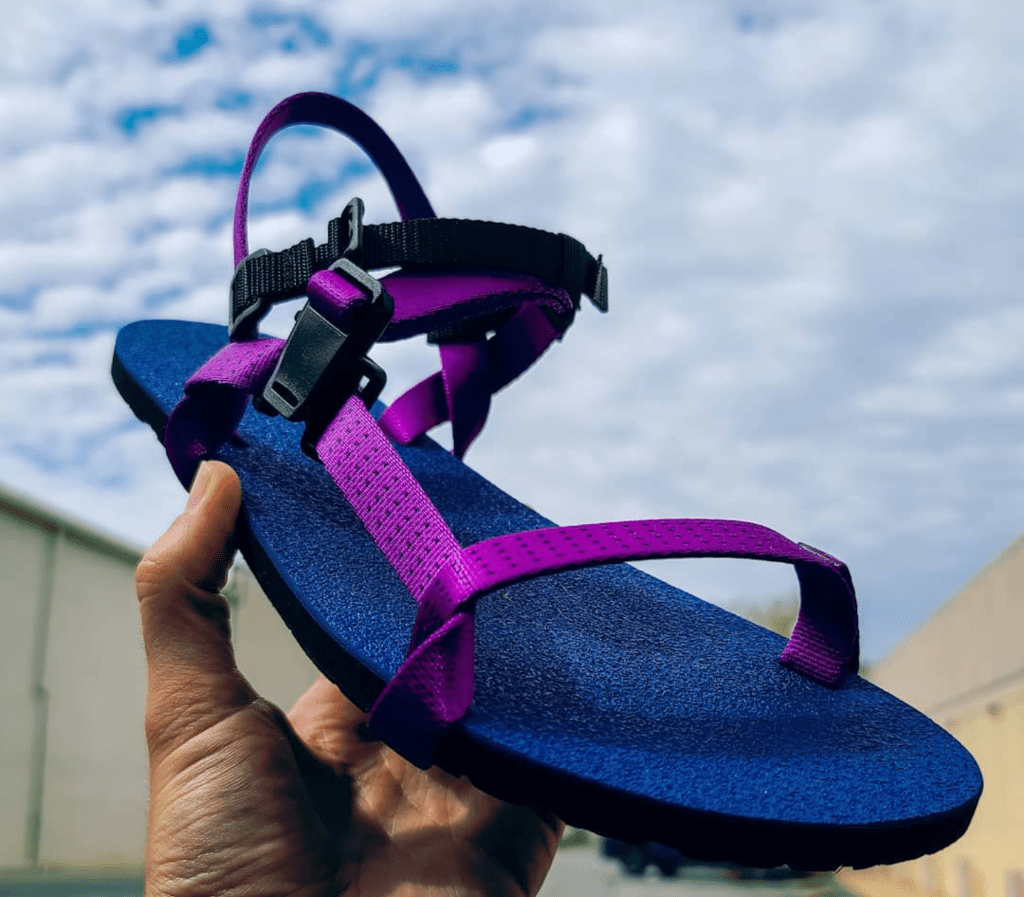 Deliberate Life Designs $$ – (USA) Vegan Sport Sandals for kids and adults. Use code ANYASREVIEWS for 10% off. I have two pairs of sandals from DLD and they're both comfortably and durable, and I love that they're made from climbing slings that would have gone to the landfill. These are great as everyday, hiking, running, and water sandals.
---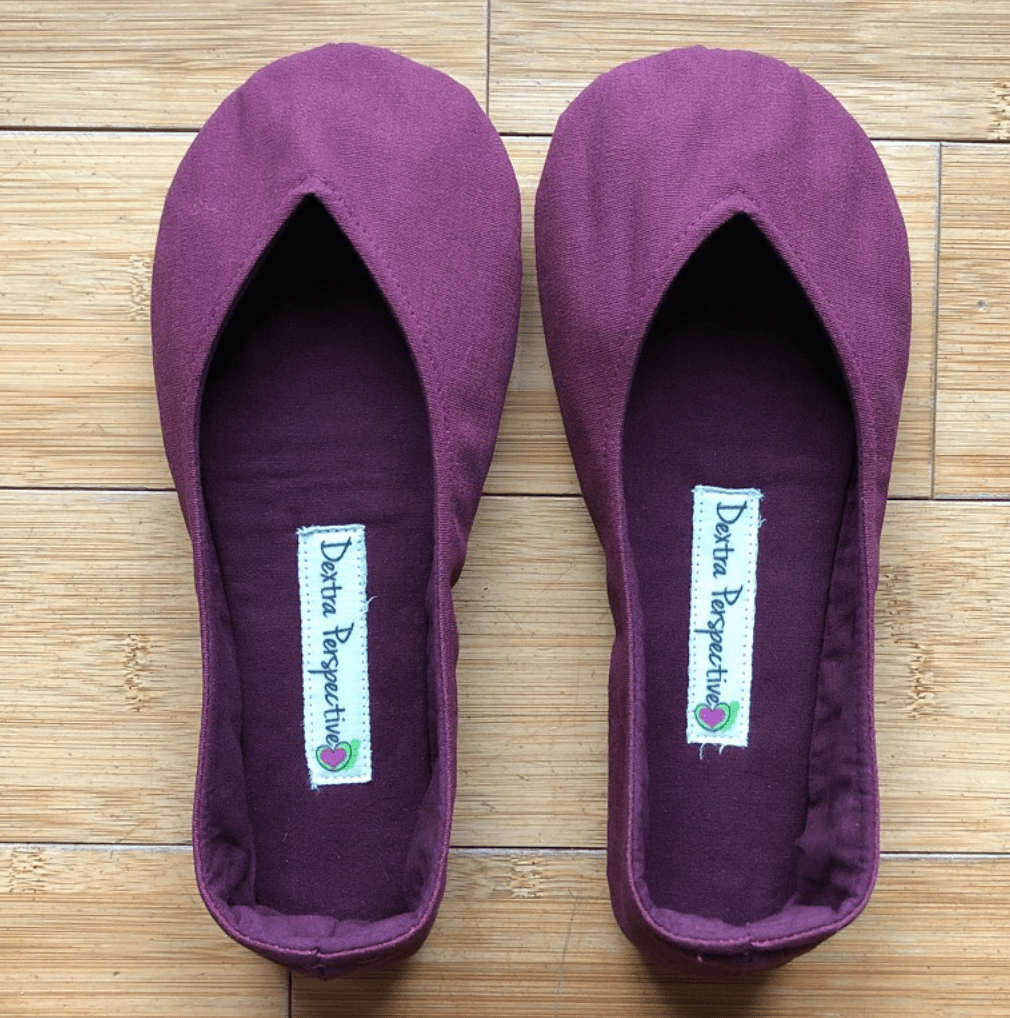 Dextra Perspective $ – (USA) Vegan fabric flats for adults & kids, mainly feminine styles. Leather outsole option for grounding. These are vegan, affordable, dress shoes! I didn't have much luck with the ballet flat styles (they slipped off my heel), so am going to try one with an ankle strap next. But overall, the process was simple and Mandy was great to work with.
---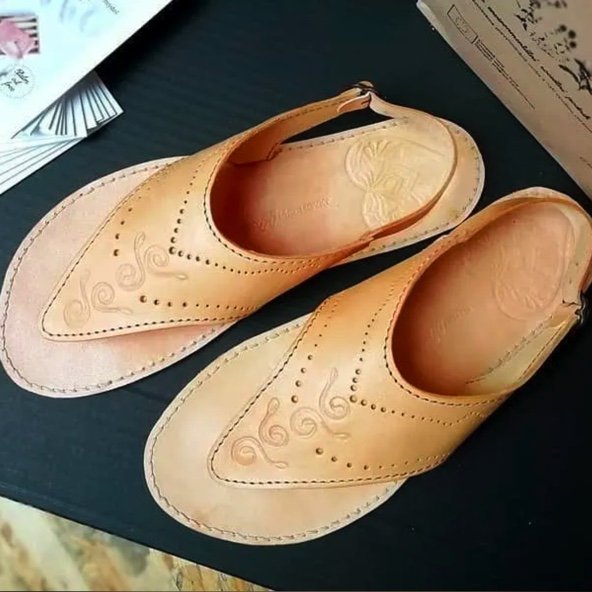 Ela Faustus $$ – (Europe) Leather flats and sandals for adults, feminine styles. I love this shop for unique and rustic looking shoes, the details are to die for and the shoes are long-lasting. You can read about my experience ordering in my ballet flats post.
---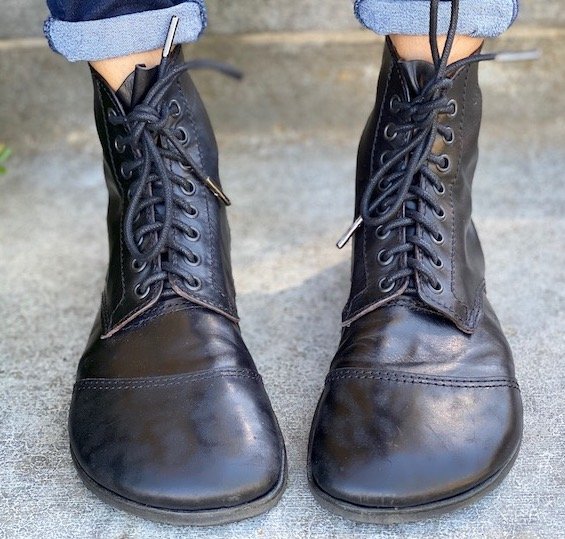 Gaucho Ninja Leather $$$$ – (UK) Leather boots, shoes, and sandals for adults. You can also order custom heavy duty hiking and work boots. These boots are so well made, but really expensive. If you invest, they should last forever and can be resoled as needed. Read my review of two Gaucho Ninja boots here. Leather outsole option for grounding.
---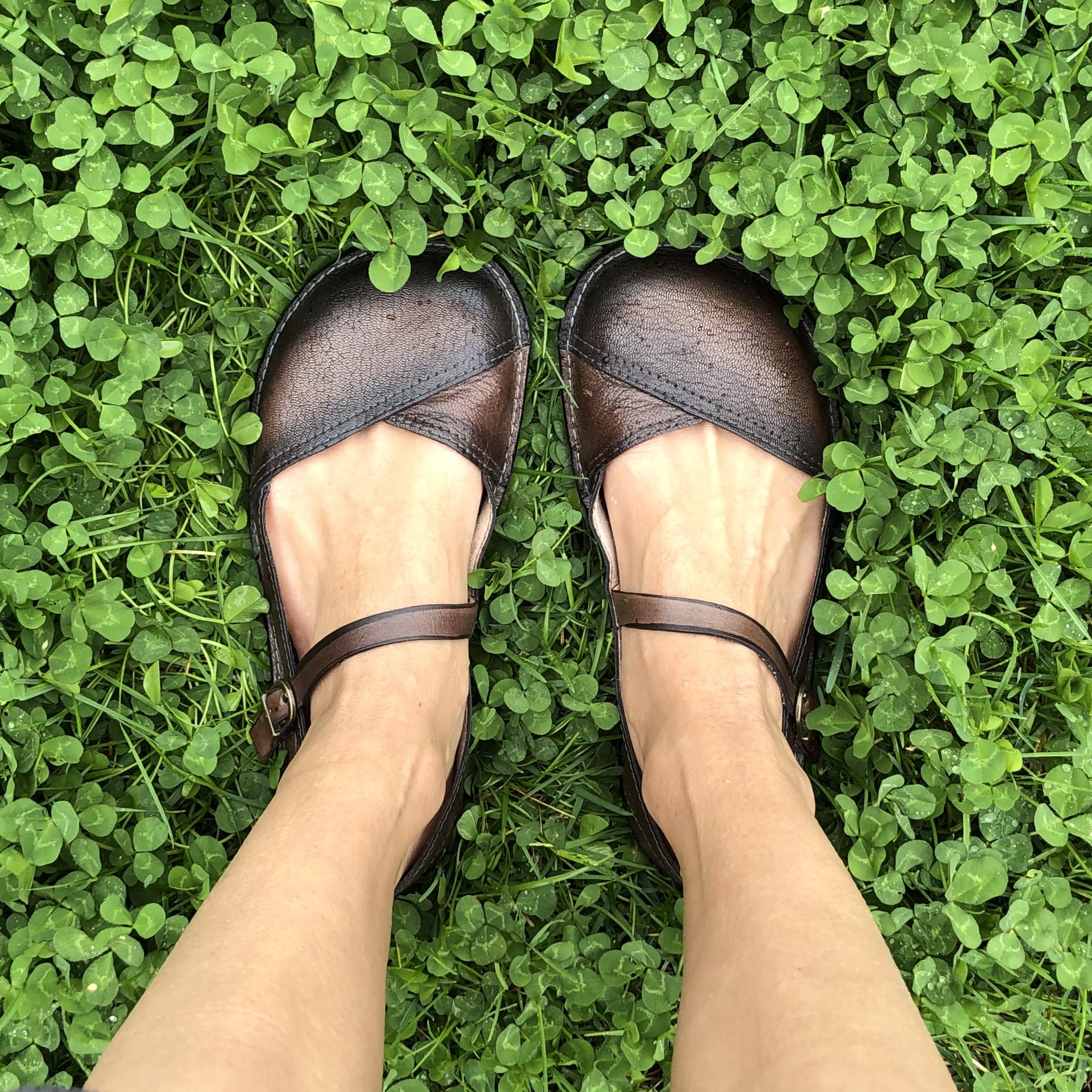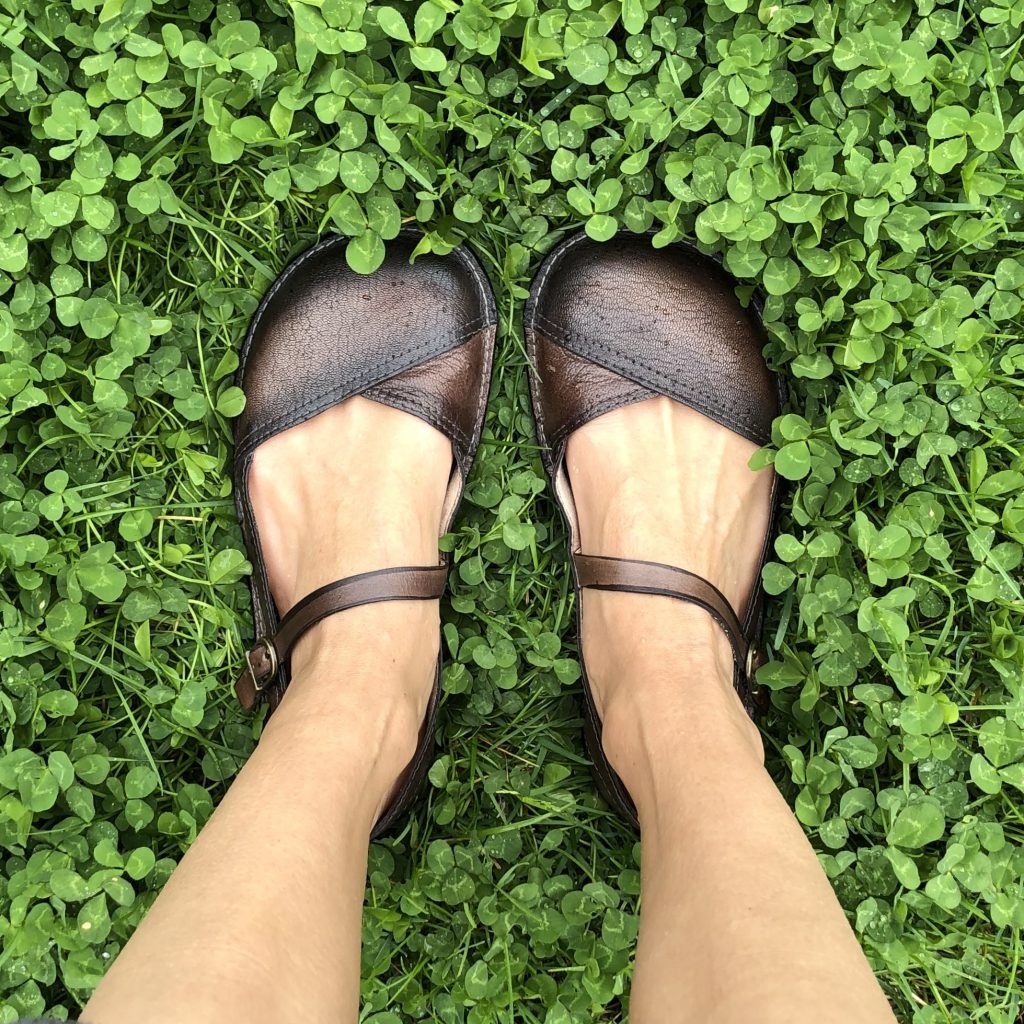 Gea Soles $$ – (Europe) Leather boots, shoes, flats, and sandals for adults. I adore my custom Gea Soles shoes. Esther tends to make shoes on the bigger side, which means plenty of toe space! But if you have low volume feet I would make sure to discuss it with her. Read my review of Esther's work here. Leather outsole option for grounding.
---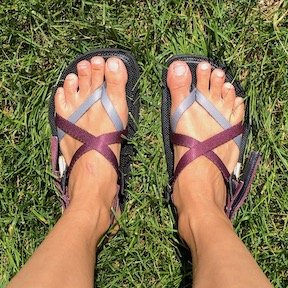 Paisley Running Sandals $$ – (USA) Vegan & Leather Sport & Lifestyle sandals for adults. These sandals are thoughtfully made by Matt, who makes sure you get exactly what you're looking for in a sandal. The soles are thicker than most barefoot shoes I am used to, but they are meant to least forever and if they don't then you can get them fixed up so they never end up in the landfill. You read more on my experience with Paisley Running Sandals here.
---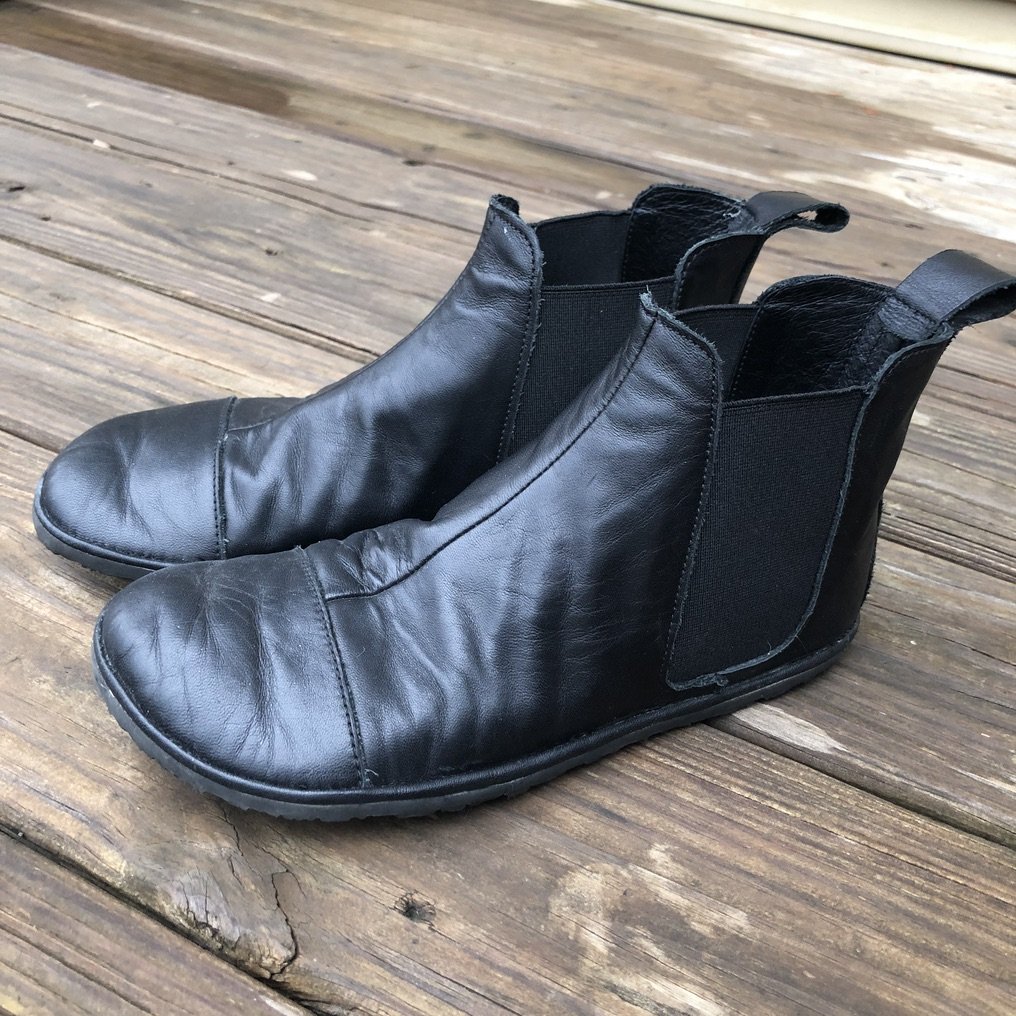 The Drifter Leather $$$ – (Europe) Virtually every shoe style! The Drifter Leather is one of my personal favorites, they have an extensive selection of gorgeous shoes that you can't find elsewhere. But it's difficult to get a spot, so be sure to read my ordering guide for all the details.
---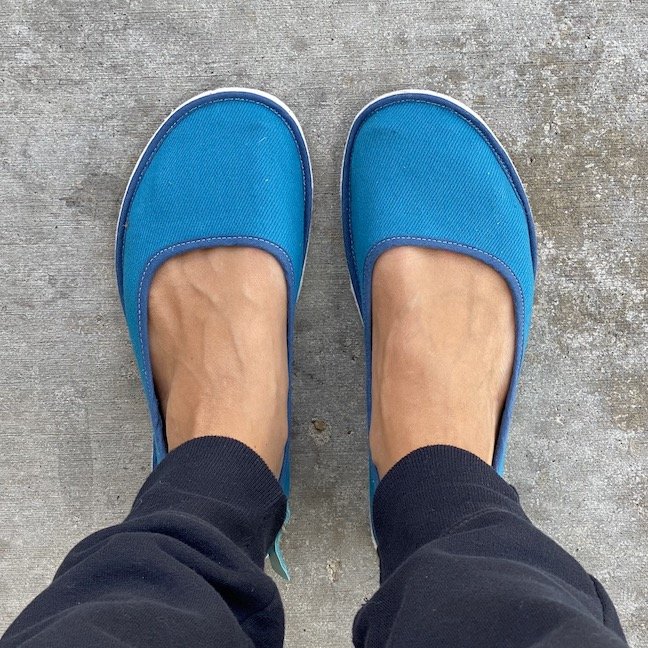 Ursanina $ – (Europe) Fabric Ballet Flats. These cute and simple flats can be custom made to your measurements and are still an affordable price. They are accustomed to a more tapered shoe shape, so make sure to specify that you want your flats to match your foot tracing and leave space for your toes. They have some super fun colors + prints!
---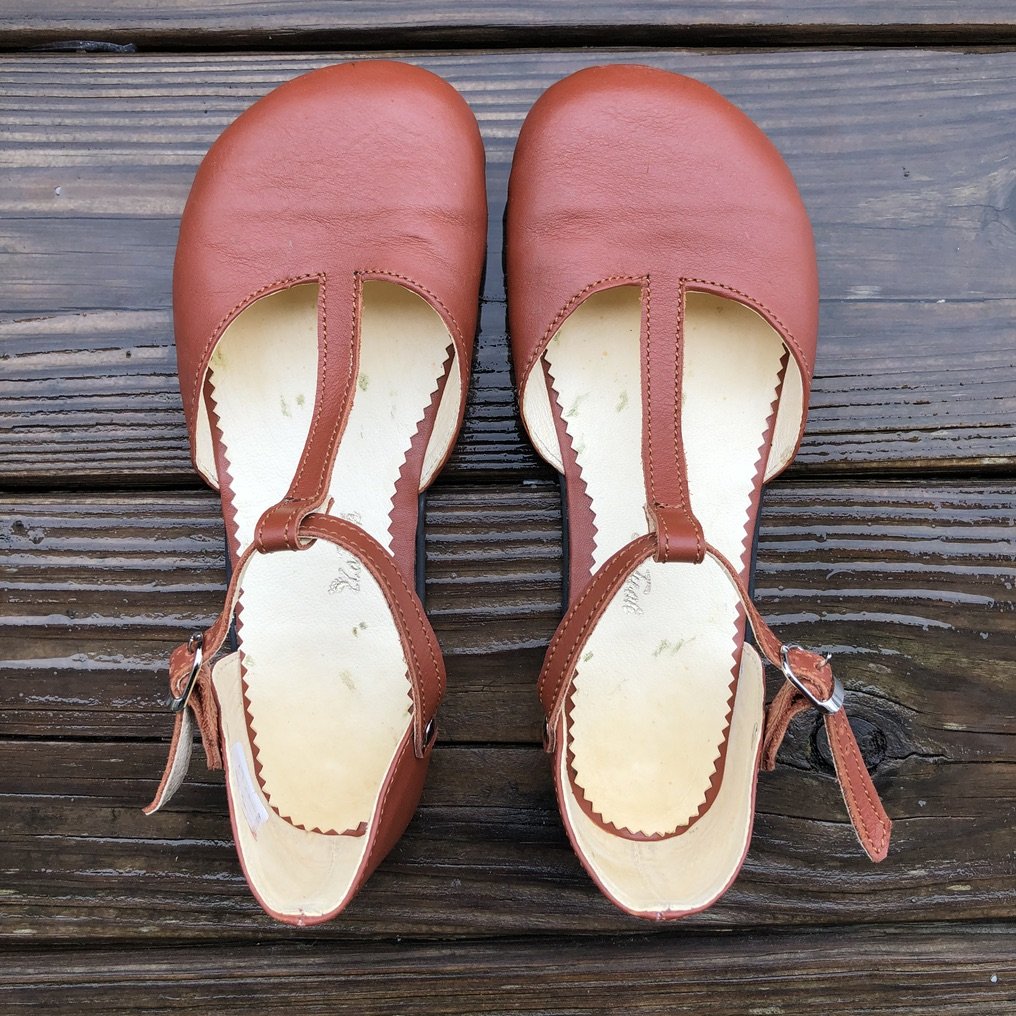 ZlaTush $$$ – (Europe) I have two pairs of ZlaTush flats that were in a preset size, so I've actually never gone through the custom process with her. But her shoes all high quality and handmade with tons of style and color options. You can read my experience with Zlatica's flats in this ballet flats article.
---
I love that I can get almost any style or color I want in a barefoot shoe if I'm willing to go custom. It might take extra time and money, but it's worth it if it means having healthy, happy feet no matter where you go or what you're doing!