After months and years of testing, I am ready to share my thoughts on the best minimalist sandal brands! In this post I am covering 6 barefoot brands, from the most well-known to a few hidden gems.
One of the things I love about reviewing barefoot shoes is that virtually every single brand I talk about is a small business. When we choose minimalist over conventional shoes not only are we doing a huge favor to our bodies, but we're also helping out real people and usually the environment. I call that a win-win!
Each of the 6 brands I am talking about here hand makes their products in-house. And they all offer some type of servicing to extend the life of their shoes, so they are less likely to end up in a landfill. Read on for the full review!
1. Earth Runners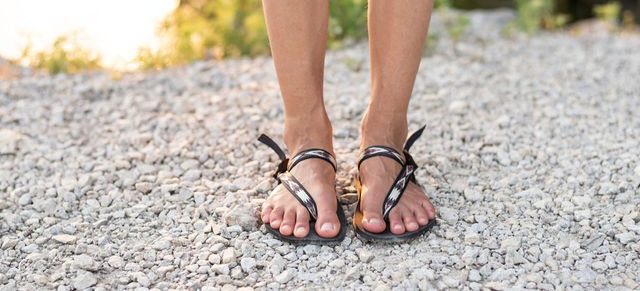 Earth Runners are my current favorite sandals that do it all. They are very secure and durable for hiking and water activities, plus they are cute and simple for every day wear. They're vegan, affordable, and have a lifetime warranty on the straps. Get 10% off any Earth Runners purchase with my code ANYASREVIEWSER10 and read my full review here.
2. Luna Sandals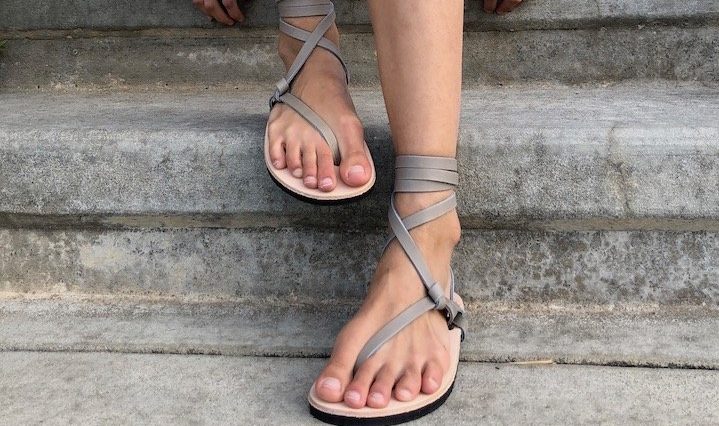 Luna has a wide variety of options, including my favorite lifestyle sandals. They are hard wearing and secure, and there is something for everyone. I love my Rooted leather sandals for every day wear, but I don't like to exercise in them. The athletic sandals from Luna, such as the Mono, are waterproof but require more buckles and straps to be secure. They have good traction, last forever and mold to your feet over time. Luna has a 30 day guarantee (you can return even worn sandals if you don't like them) and a 1 year warranty. Use code ANYA for 10% off!
3. Shamma Sandals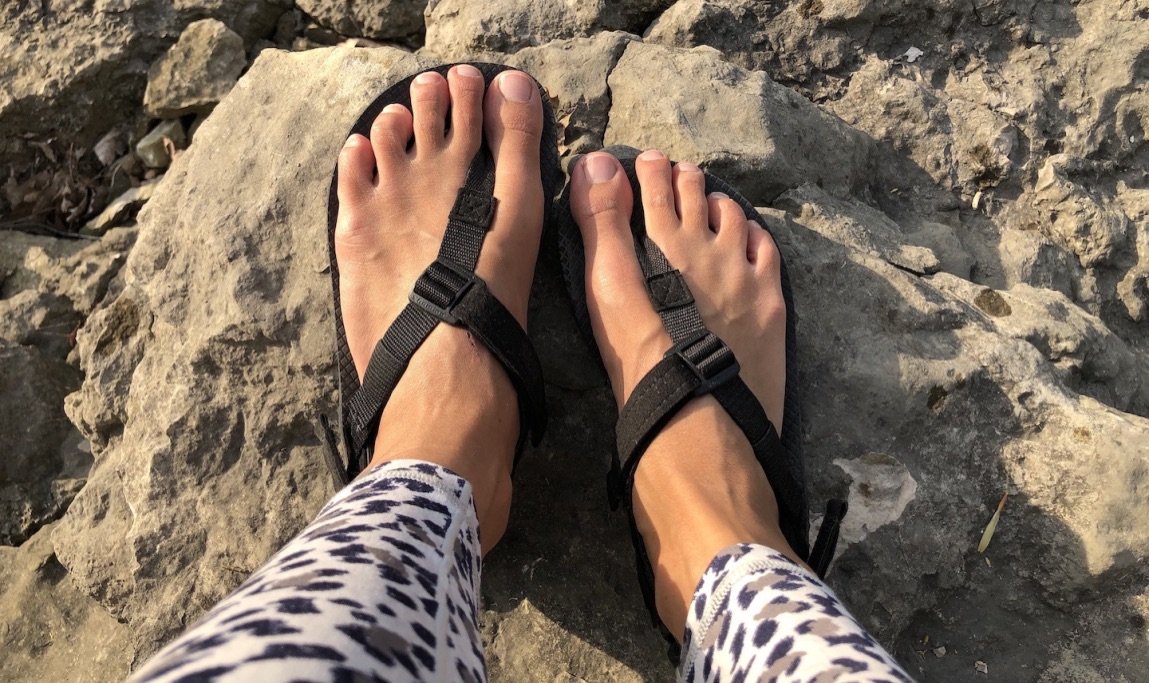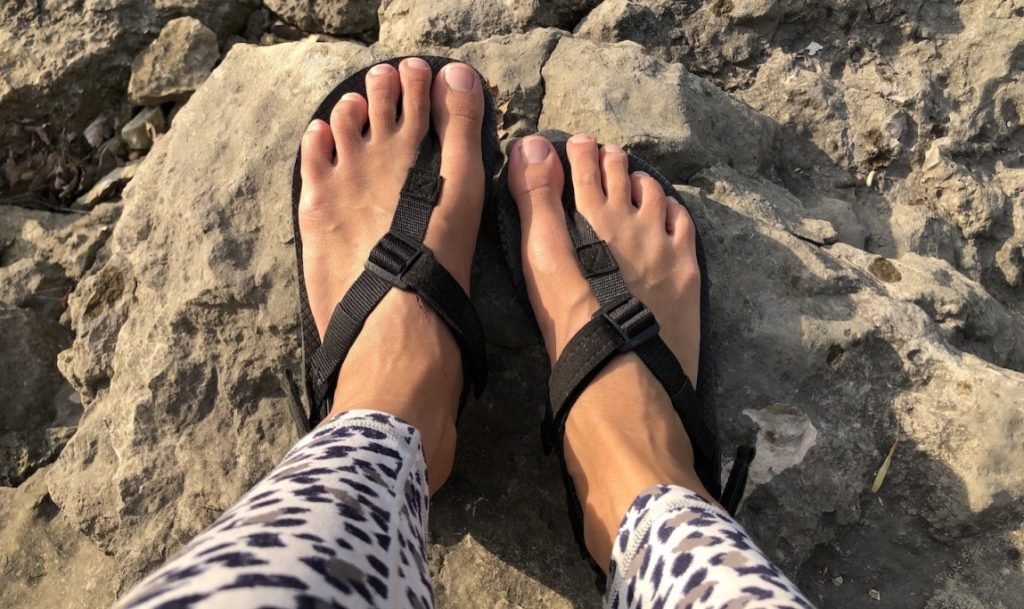 Shamma Sandals stand out because all their sandals are really flexible and the velcro straps can be adjusted while you're wearing them. Most barefoot sandals you have to take off to adjust, so that is a point for Shamma. They also have one of the most minimal sandals out there, the Warrior, that is extremely lightweight and flexible. Shamma also offers customizations on their sandals. Get 10% off your purchase with code ANYASREVIEWS2023 and read my full review here.
4. Deliberate Life Designs (DLD)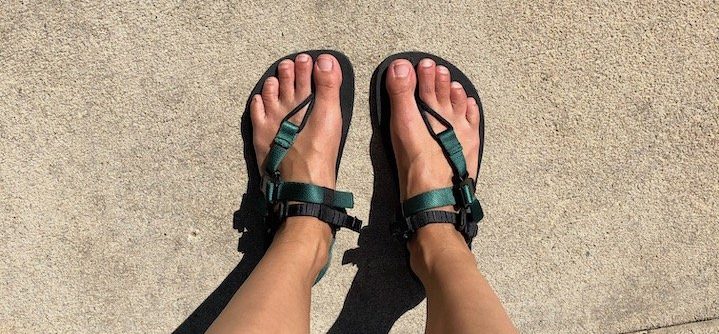 Deliberate Life sandals are custom made according to each person's foot tracing using repurposed climbing slings. These are durable, high quality sandals that help keep trash out of the landfill, and they are made to fit your unique foot. Adam, owner of DLD, makes each pair in the school bus he and his family call home. His sandals have a 1-year warranty and he can help you replace/repair if any issues come up. Get 10% off your order with code ANYASREVIEWS and read my full review here.
5. Paisley Running Sandals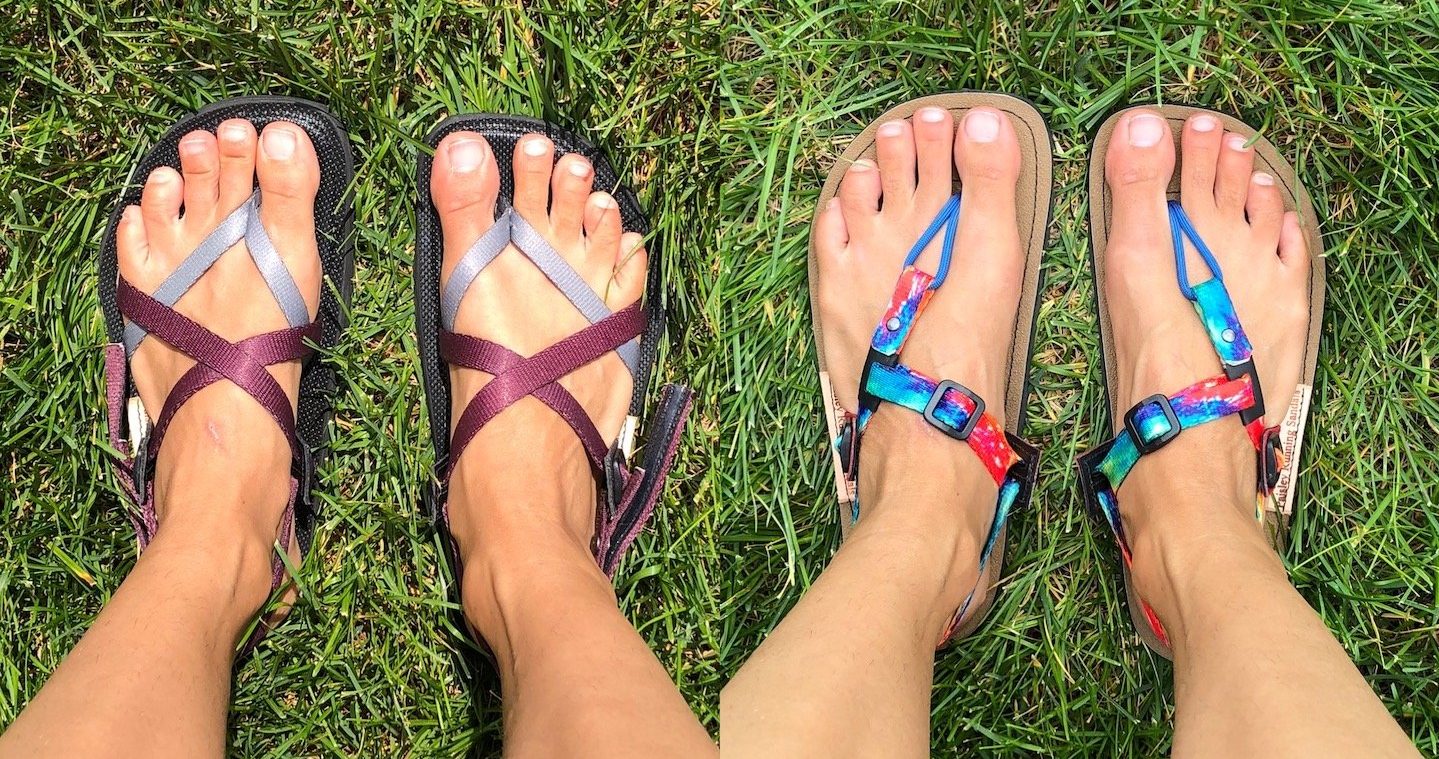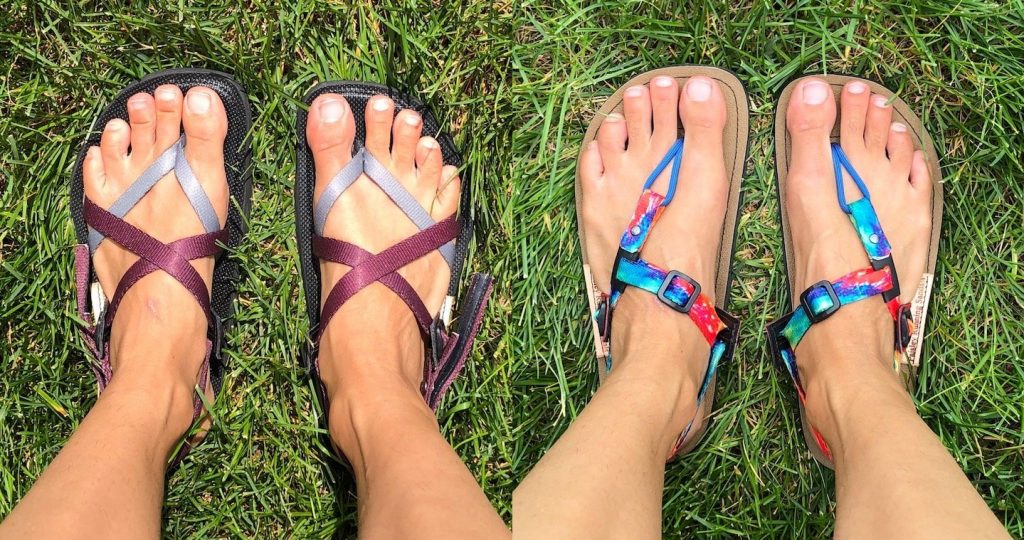 Matt Paisley is the man behind Paisley Running Sandals. His shoes are also fully customized and he has tons of fun strap and design options. They are very durable and long-lasting, and you can request pretty much anything you want from him. Matt stands by his sandals and will make any adjustments necessary to get them working for you. The downside to these sandals is that they are heavier than I prefer in a shoe, and it bothers my feet after a while. But you aren't going to find barefoot sandals with rainbow tie dye straps anywhere else! Read my full review of them here.
6. Running Pads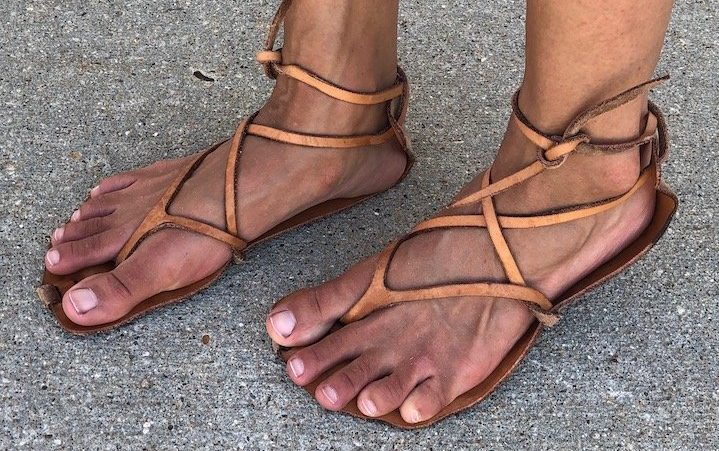 Running Pads are definitely the most minimal sandal I've ever worn. They weigh next to nothing and are so thin and supple, it feels just like being barefoot. They can be custom cut to the shape of your foot, or you can order a preset sizing. These are more expensive than the others I talk about here, but if you want a real barefoot feel these sandals are for you. Read my in-depth review here.
7. Other Brands I've Tried
Bedrocks – Cairn
8. The Full List
For a complete list of barefoot sandals, check out the post below!
Like barefoot shoes? Be sure to check out my Instagram for regular updates on all things barefoot, and then subscribe to never miss a post!