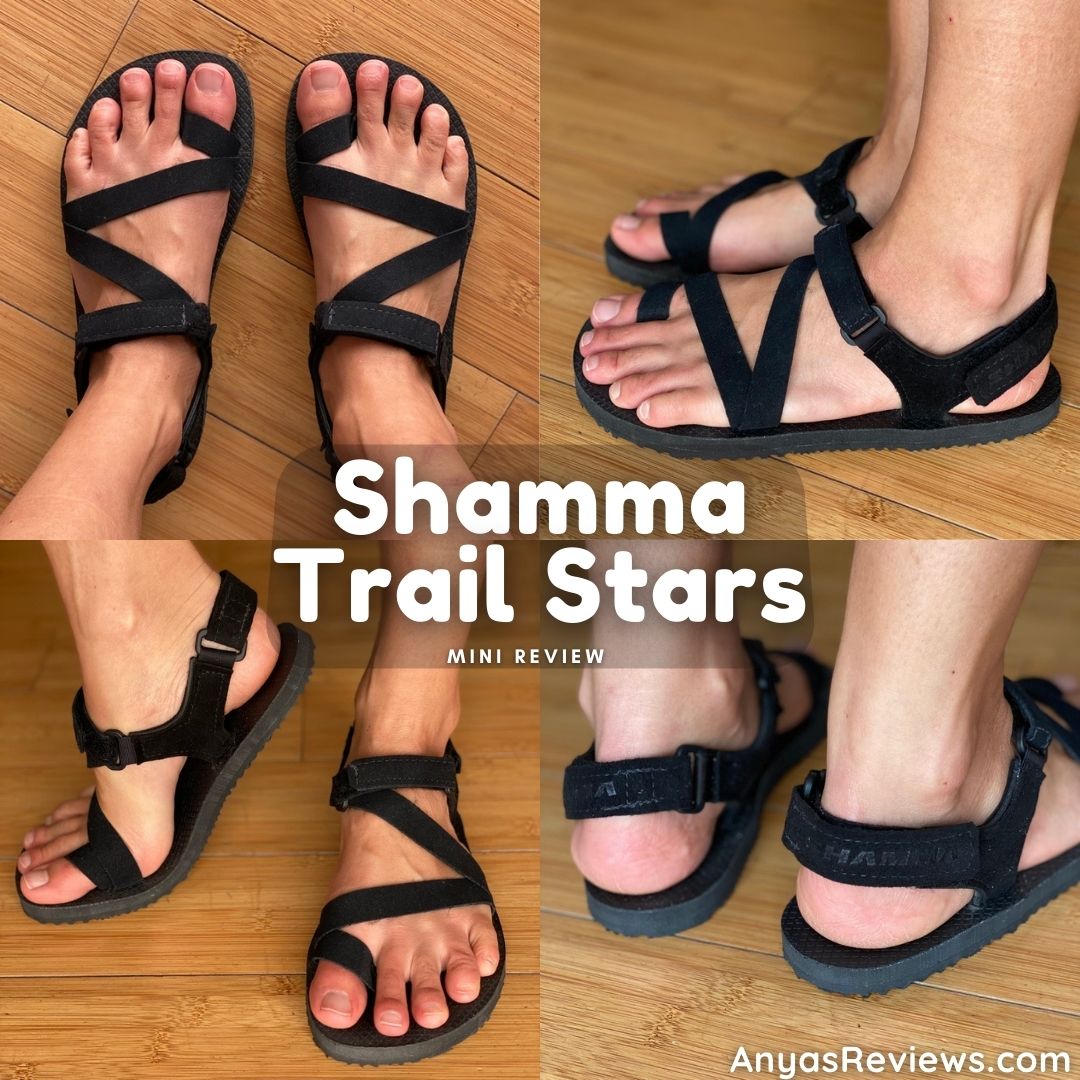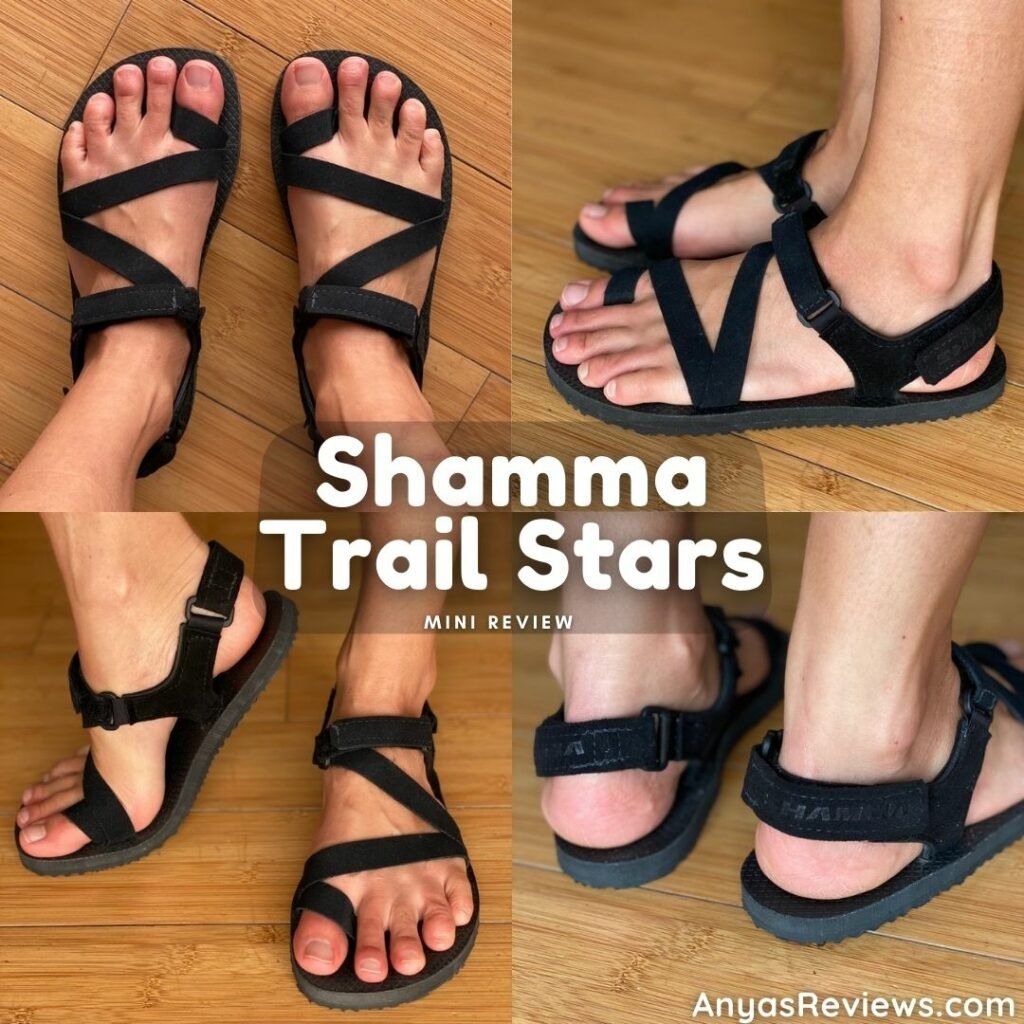 Update July 2022: Since writing this review Shamma released the TrailStar Maximus that has a 9mm sole. I tested the prototype for a few months before they came out and I really love them! They have just enough of a thinner sole than the Alpha & Omega Trailstars for me to feel the ground more. The Maximus is definitely my preference.
Shamma Sandals is a long time favorite barefoot sandal brand of mine – I take them with me almost every time I travel because they never give me blisters and are so comfortable and light. They just released a brand new sandal for preorder, the Trail Stars, and I was lucky to get one of the first ever pairs! And it was also lucky I had a trip planned to a warm place and got to give them a real test in January.
Code ANYASREVIEWS2023 gets you 10% off
The Shamma Trail Stars cost $110-$135 depending on the sole type you get. They have a forefoot strap and toe loop, and velcro closures over the arch and heel. This makes them fully adjustable and they fit securely even on my low arches and skinny ankles (one thing I love about Shamma). You do have to pull pretty hard to adjust the toe and forefoot straps, so it's a good idea to have them off your foot when adjusting.
Shamma Trail Star Specs
The Trail Stars come in a few different versions – mine are the Alpha and they are 12mm thick and vegan. From Shamma's website, here is a description of the different Trail Star options:
"- The TrailStars Alpha have a 5mm Vibram Newflex+ 6mm Vibram Morflex+ 1mm UltraGrip footbed for a total stack height of 12mm.
– The TrailStars Omega have an 8mm Vibram Newflex+ 6mm Vibram Morflex+ 1mm UltraGrip footbed for a total stack height of 15mm.
TrailStars Alpha LE and Omega LE have the same corresponding soles as above, but with a beautiful and soft brown American Aniline Leather footbed. "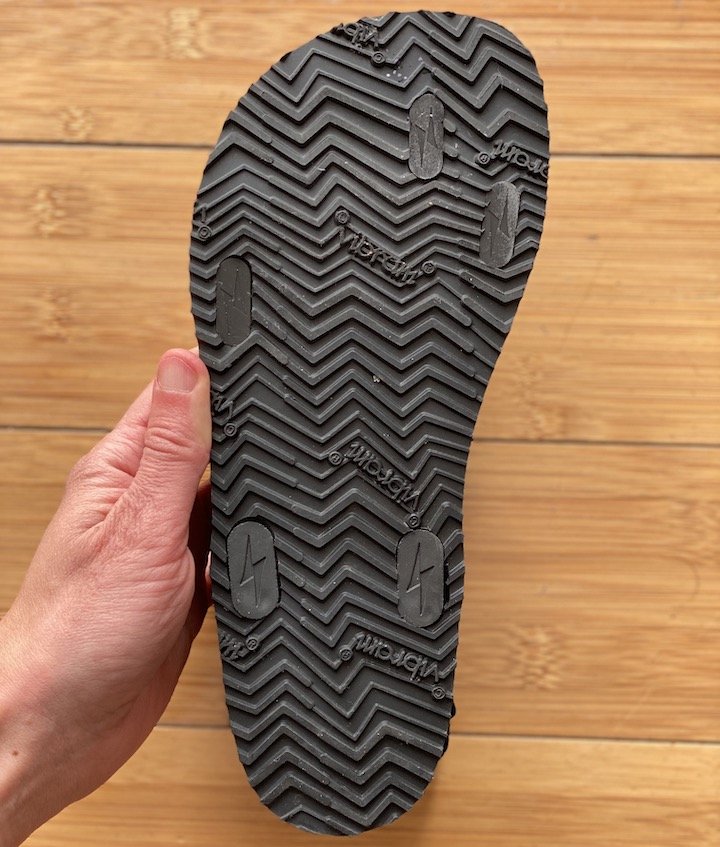 Another thing I love about Shamma Sandals is that all of their soles are very flexible, even these thick Trail Stars. This makes them a great transitional shoe if you're not comfortable in extra thin soles. Still, I would really love to see Shamma release a version of the Trail Star in a thinner sole in the future (they told me there were technical difficulties with making this style thinner and still strong enough to hold the straps, but they were looking into ways around it).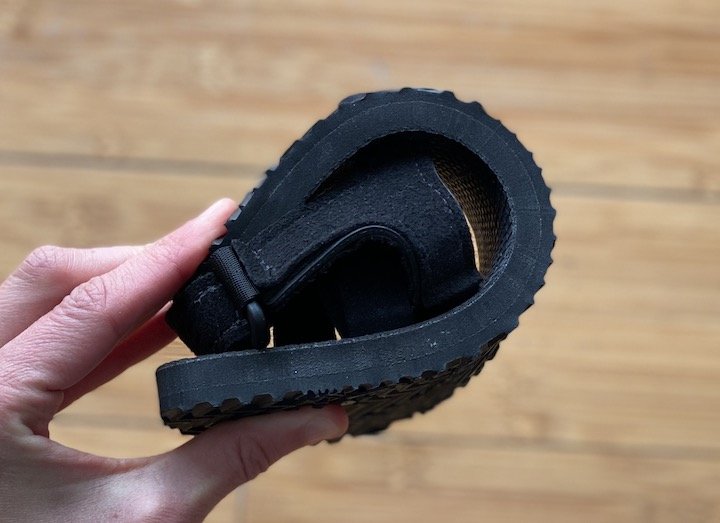 For general fit and sizing information, check out my in-depth Shamma Sandals Review.
Shamma Trail Star Styling
The only complaint I've had previously about Shamma Sandals is that they look very strappy with bulky velcro pieces. But the Trail Star has a cleaner look than previous Shamma sandals, and a more trendy style. They fit the "chunky sandal" trend perfectly and can easily be worn with every day outfits.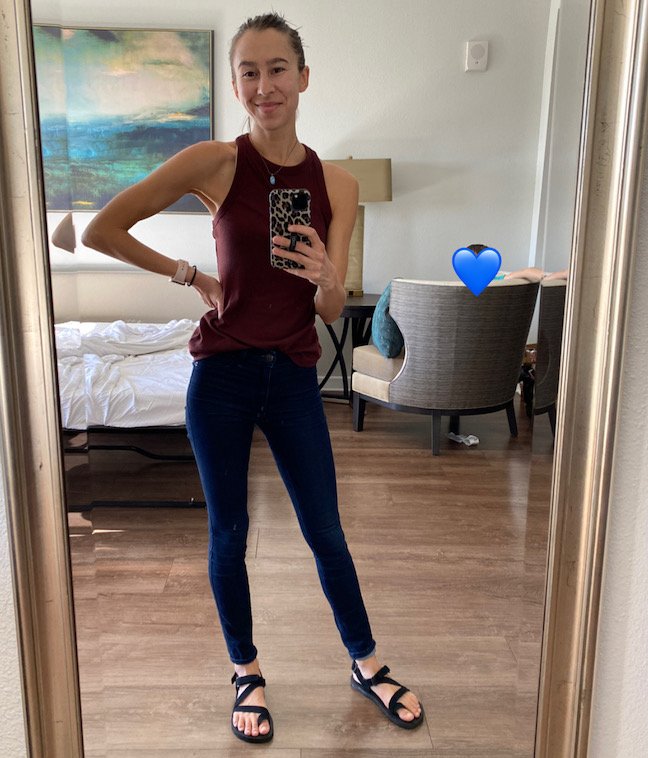 Shamma Trail Star Comfort Level
The Trail Stars are easy on and off with the velcro, fit securely, and can be adjusted easily. But when it comes down to it I prefer the other toe post sandals from Shamma instead of the toe loop on the Trail Stars. They are still comfortable and I can make the loop big enough to not tug on my big toe, but I have complete toe freedom in the other styles. Ultimately, I'll still reach for my Shamma Warriors for summer adventures and keep the Trail Star for when I want comfort plus a little style.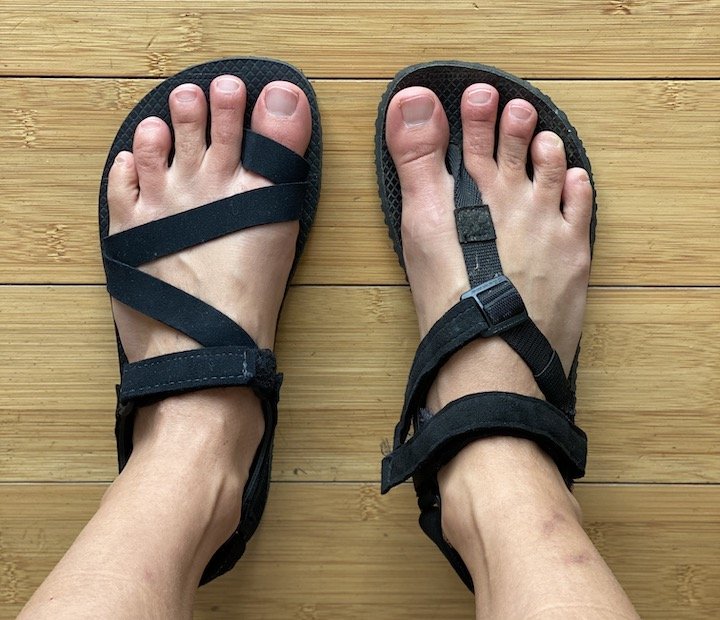 And there you have my first ever mini review! My attempt at getting barefoot shoe information out to you in a more timely manner (since I typically take several weeks to test and thoroughly review shoes). How do you feel about this format?