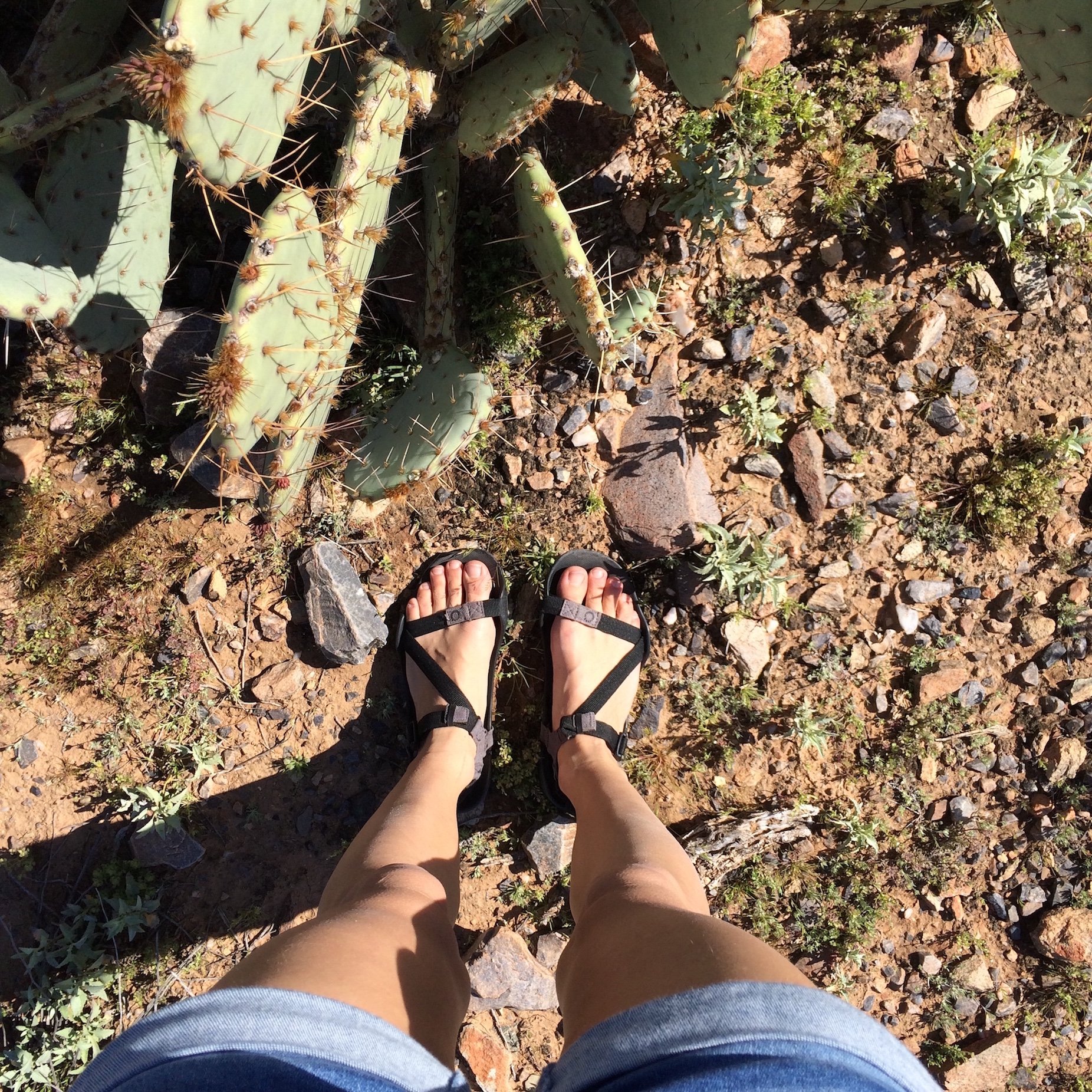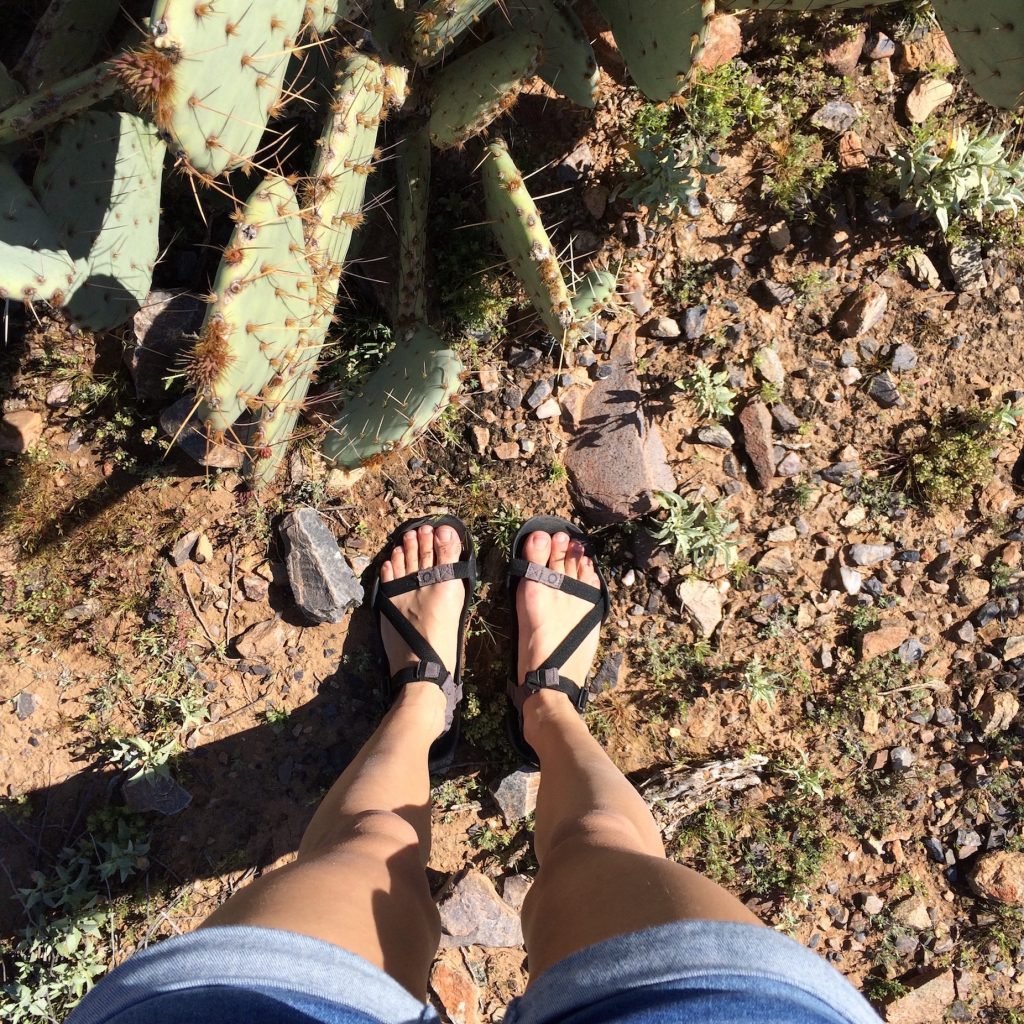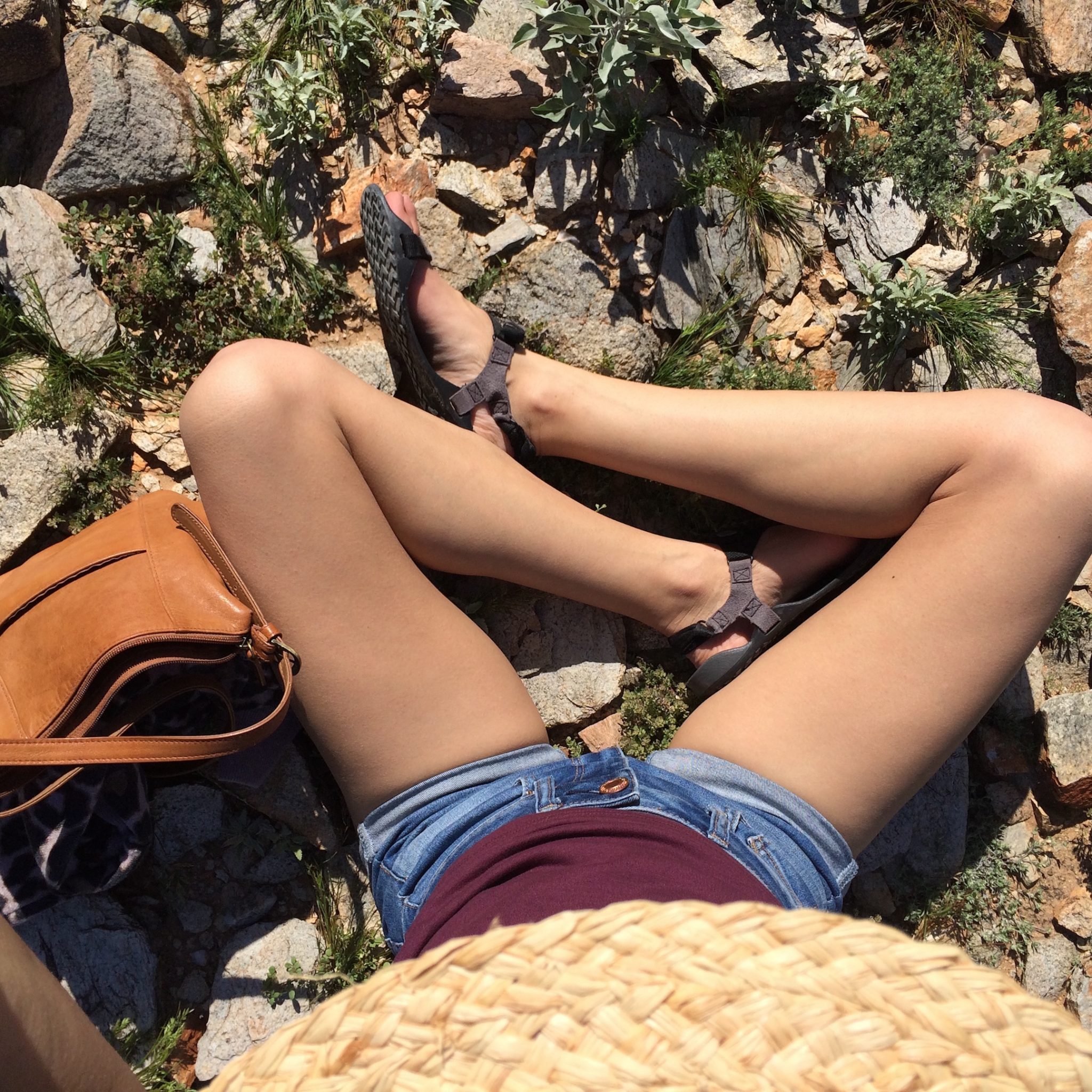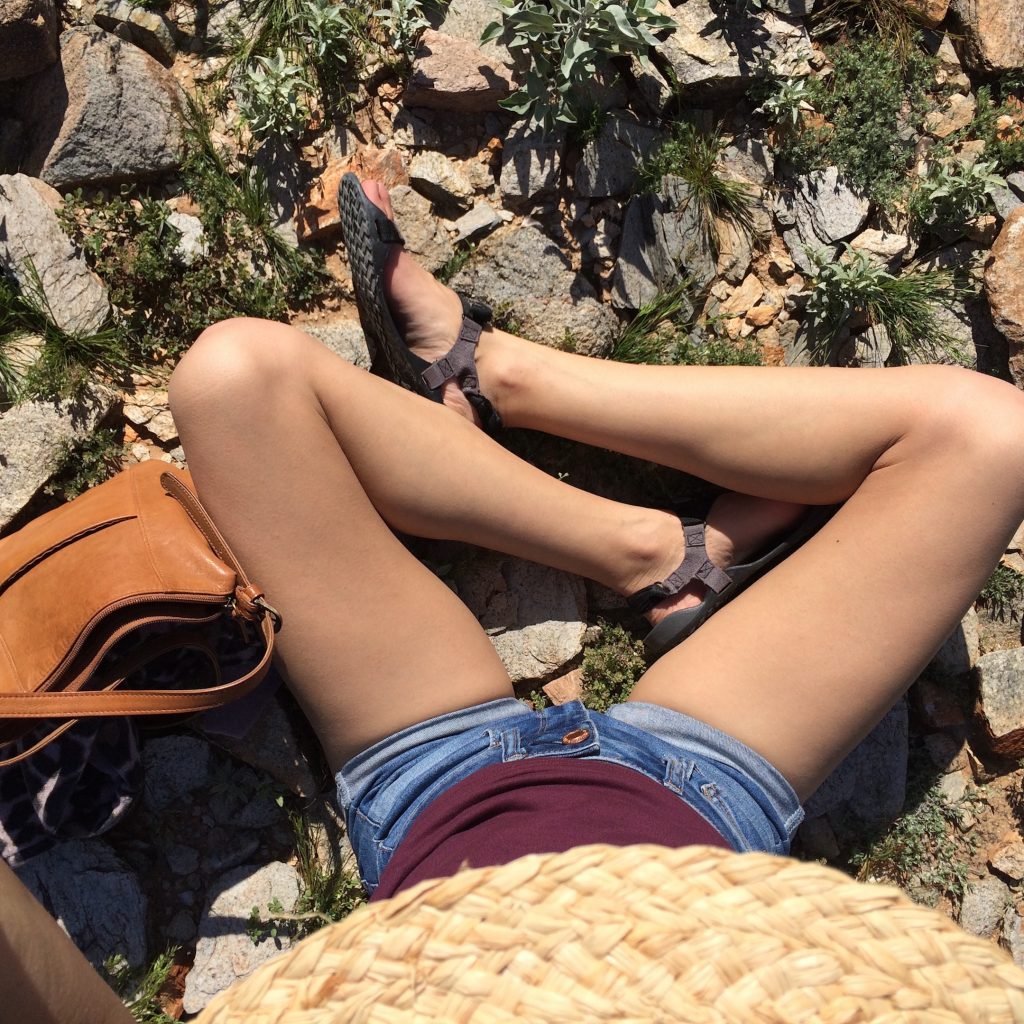 These Xero Z Treks ($60) were my first minimalist sandals and have been with me on many adventures. They're a popular style among barefoot shoe wearers, and for good reason: They have excellent ground feel, are secure to the foot, and an affordable price.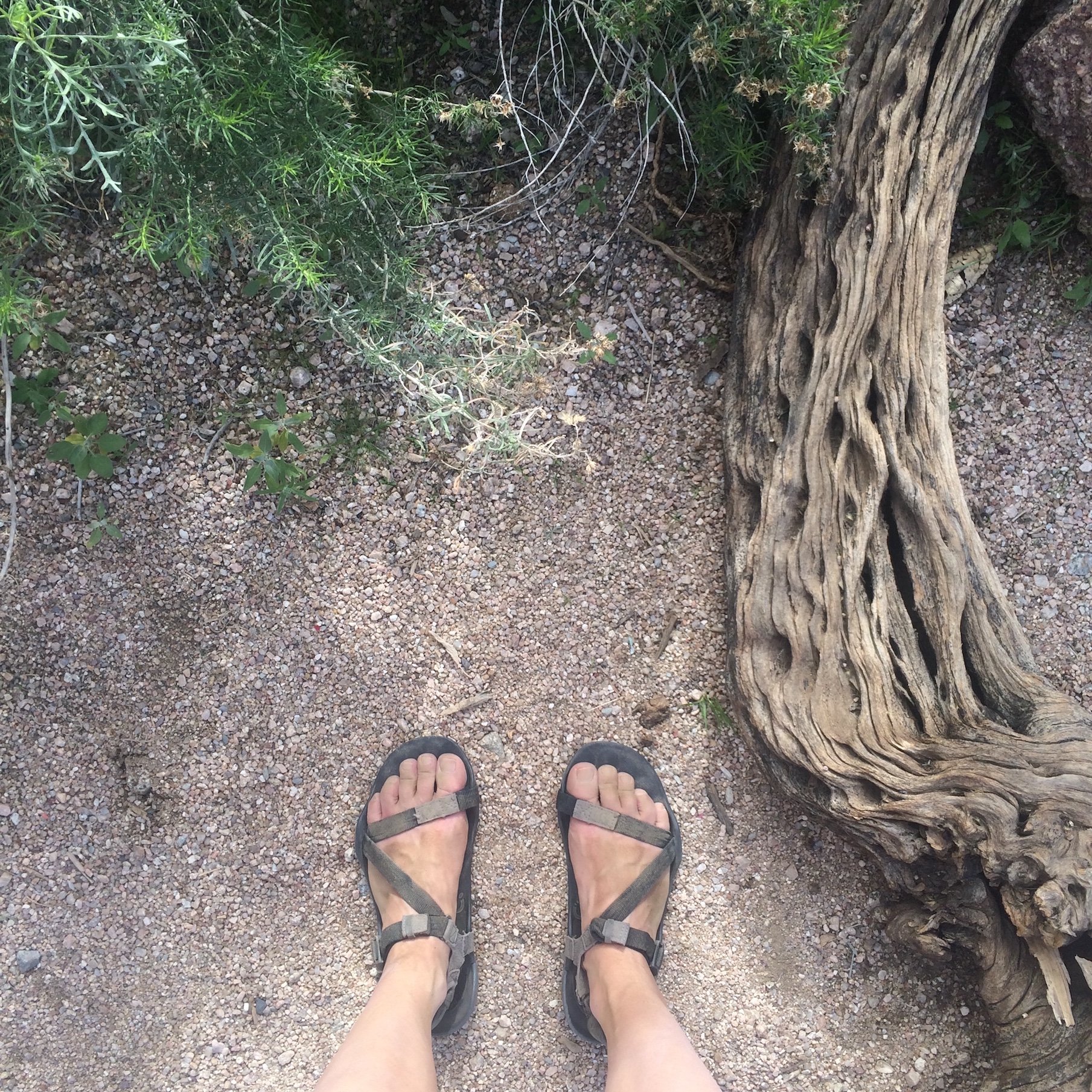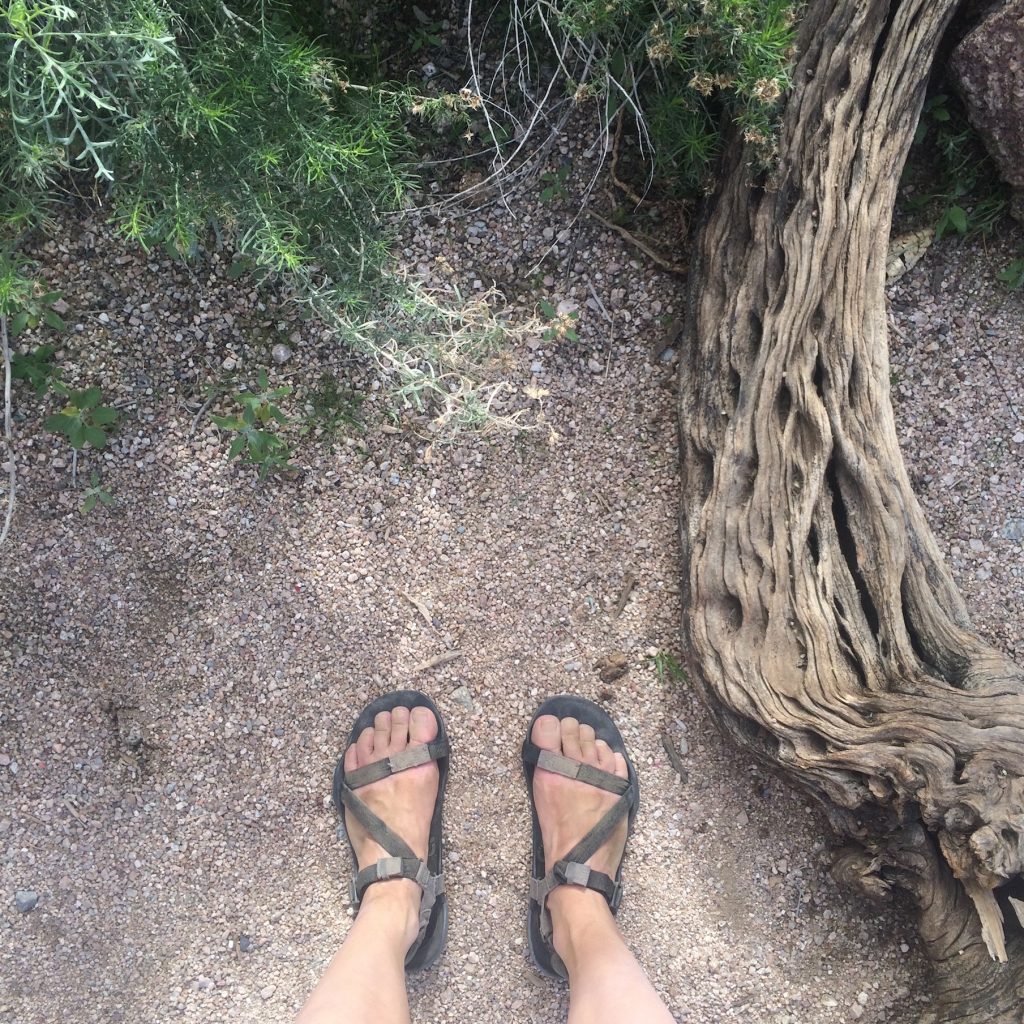 Brand
Xero is a barefoot shoe brand started by husband and wife team Sasha and Lena. They make some of the most affordable barefoot shoes out there for men and women, with models starting at $40. They also have extensive product information, a large inventory, frequent sales, AND barefoot running tips on their site. Xero Shoes is a great starting point for those starting out with minimalist shoes.
Two of their more unique products are the DIY sandals and the Rox mat. I have the Rox mat and use it every day when I stand at my bathroom sink. It's just a piece of plastic, but pretty genius!
Xero shoes are available on Amazon! They're a few dollars extra, but with free shipping and returns. So if you've never tried Xero before, Amazon may be a good place to start. I personally like to support brands directly unless there's a good chance I'll be returning them.
Fit
Xero Z Treks are made for both men and women (Amazon links here and here. I am reviewing the women's Z Trek, but if you have a wider foot you might want to consider the men's.
According to Xero's website, these Xero Z treks run 1/2 size big but only come in whole sizes. I ordered a size 6 (my normal sandal size) but have a lot of extra space and could have sized down to a 5 easily. There are printable templates on the product page you can use to confirm your correct size, and on top of that they have a free exchange policy (note that you pay shipping on returned items).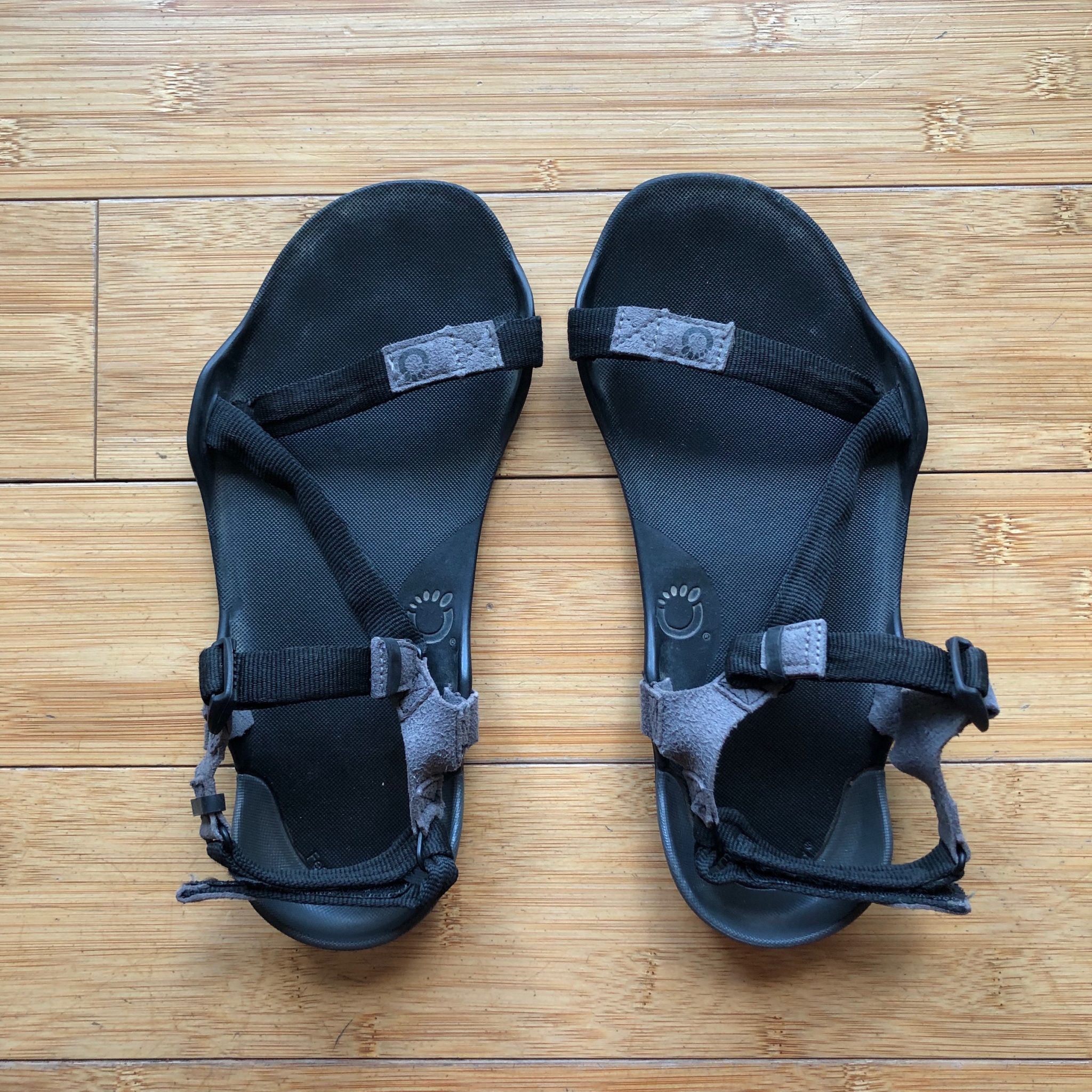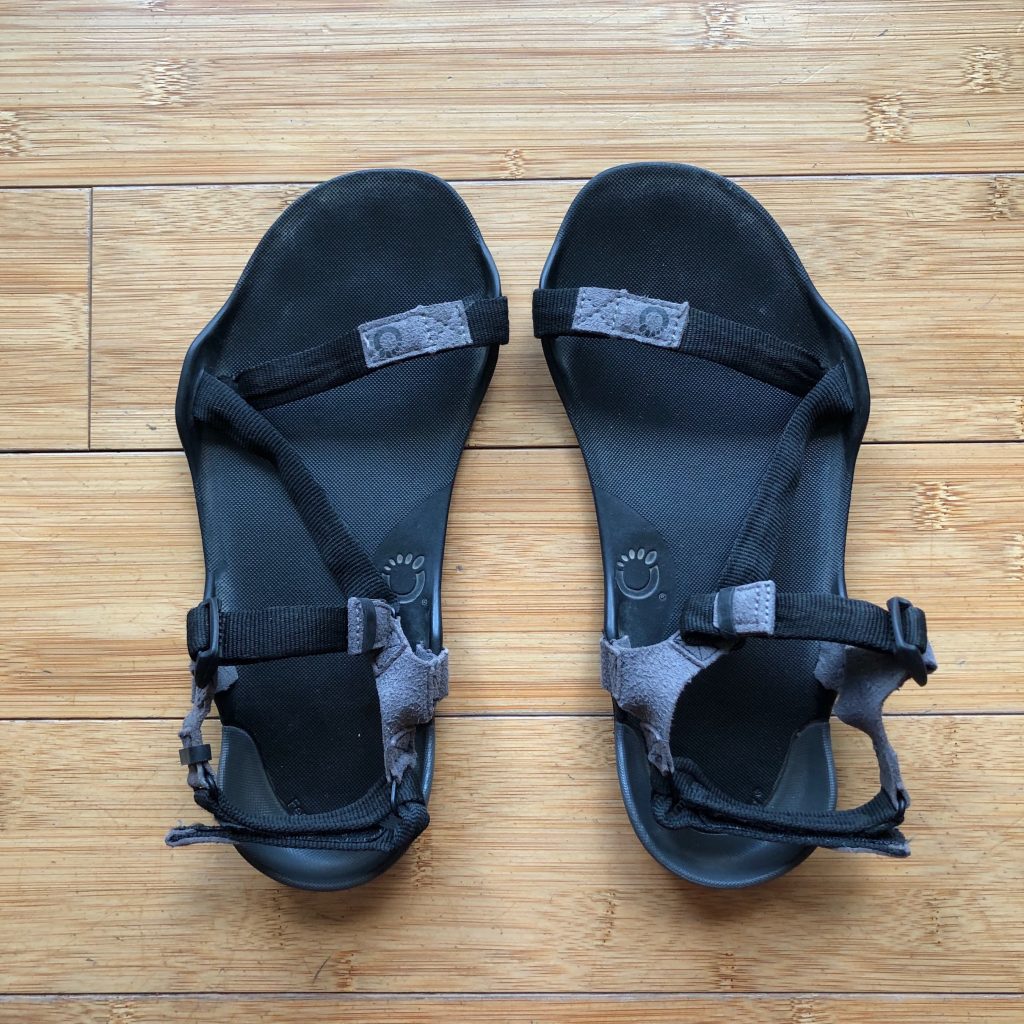 It can take a little while to adjust the straps to your liking, and I spent a lot of time fiddling with them at first. Because my feet are so low volume I have excess strap that I tuck in using the rubber bands on the straps (though oddly, one sandal came missing one, so I have a strap poking out).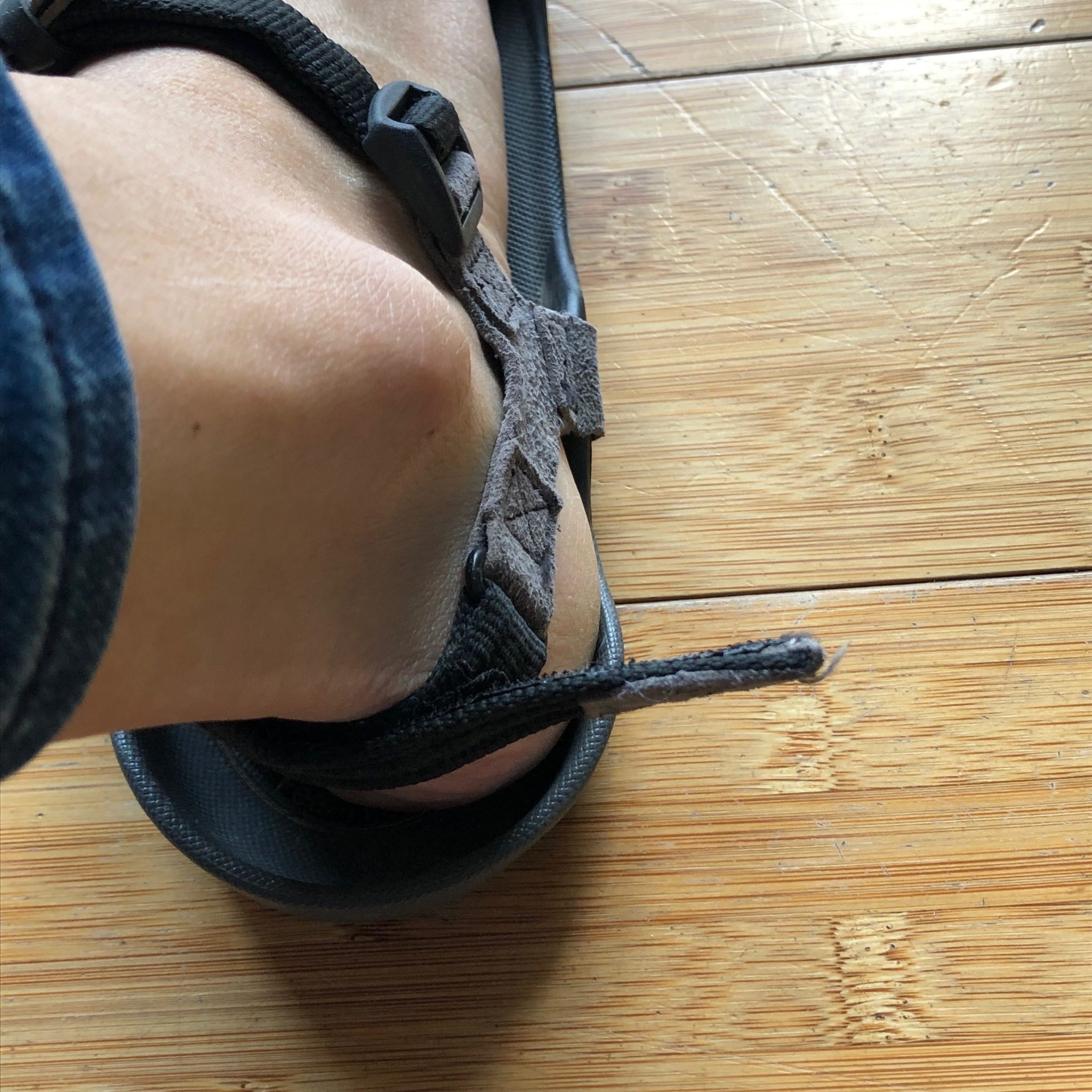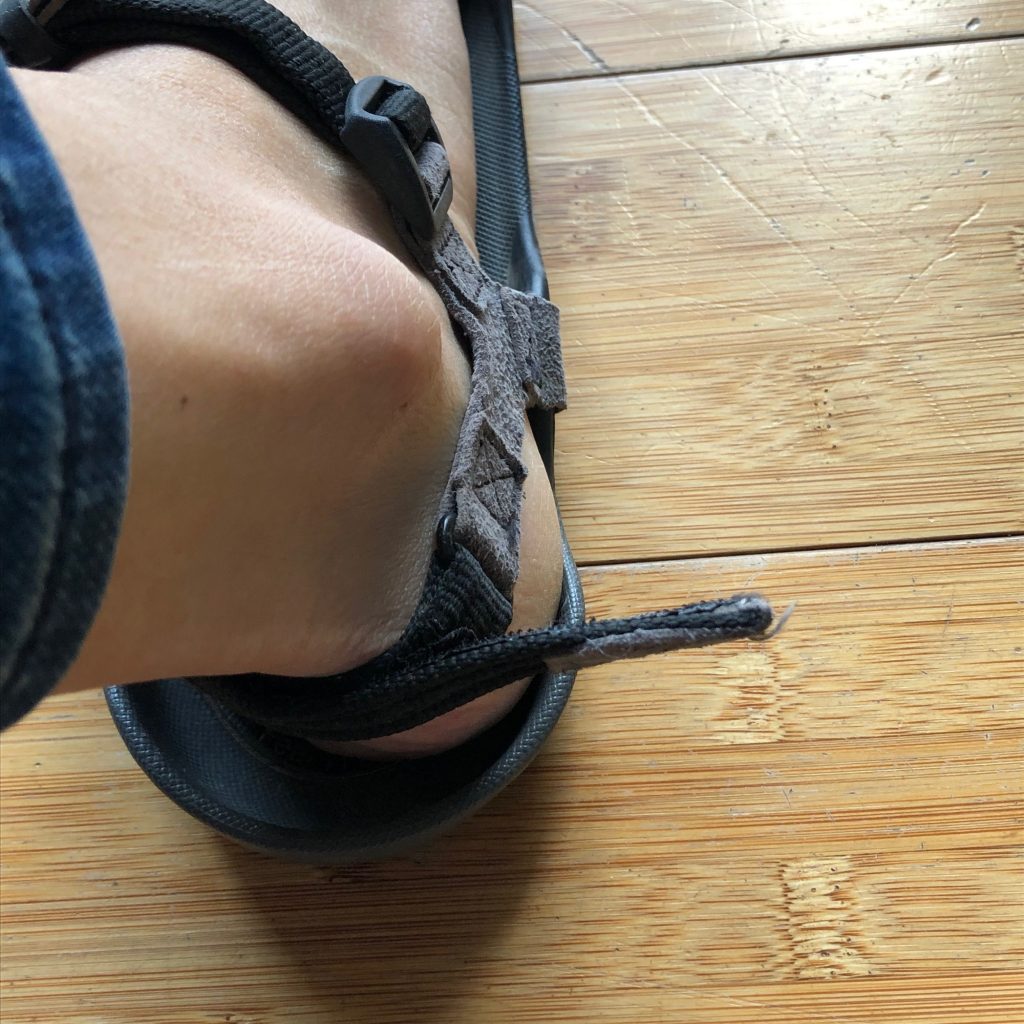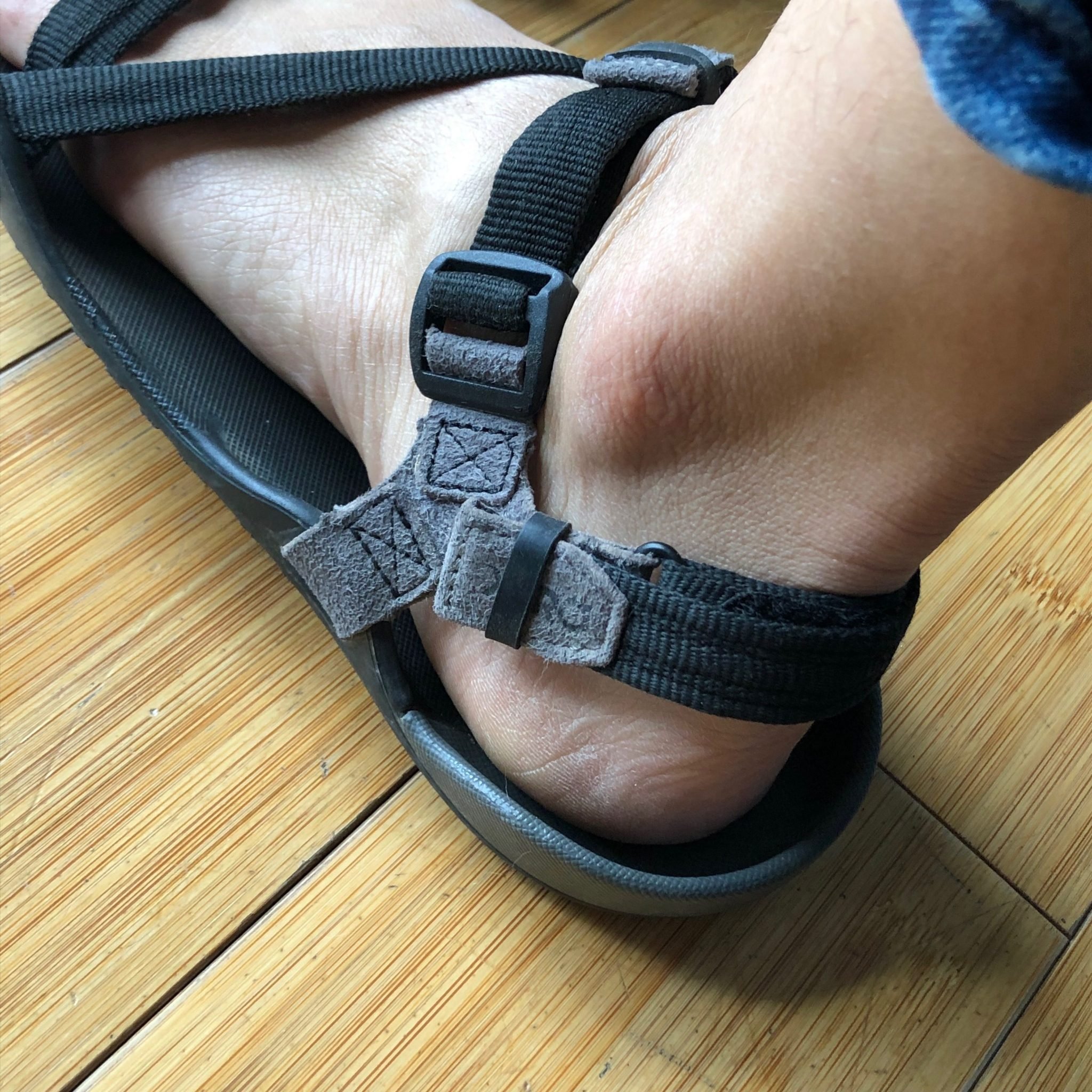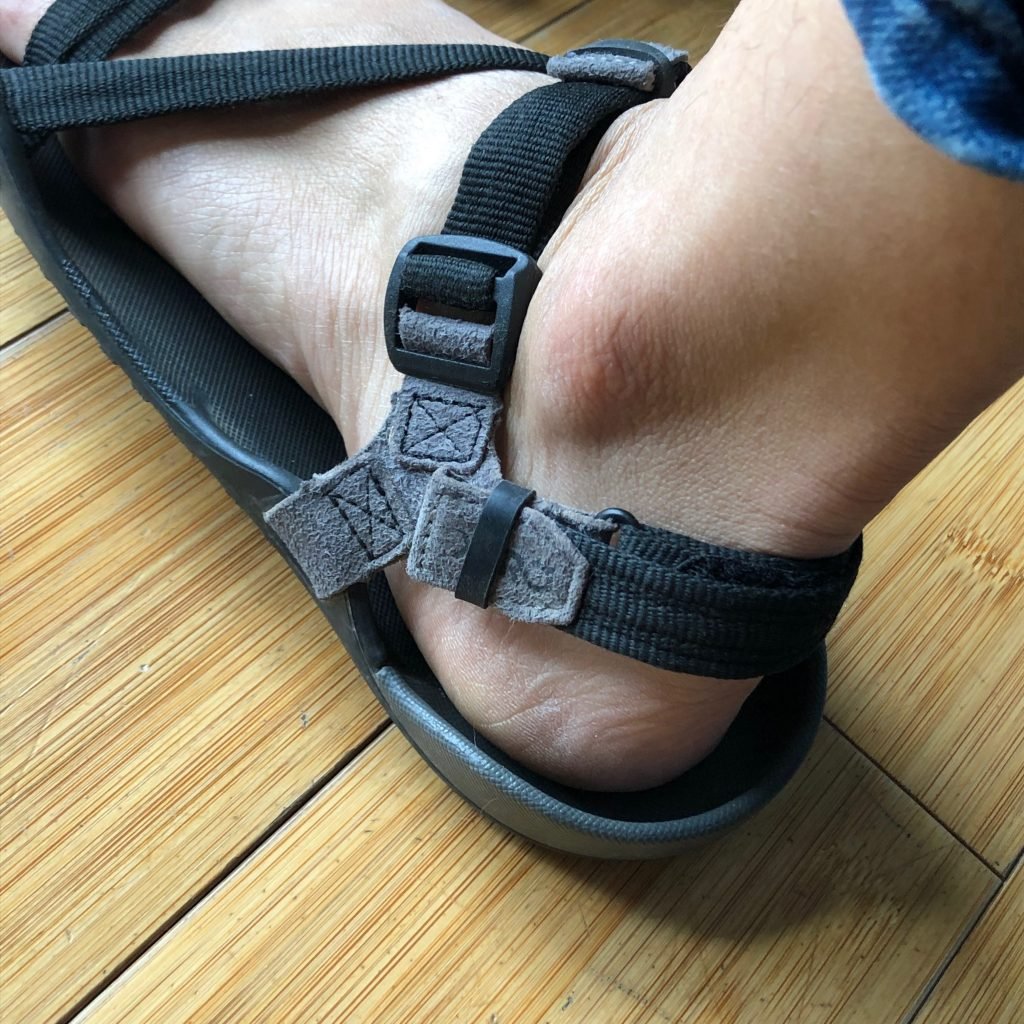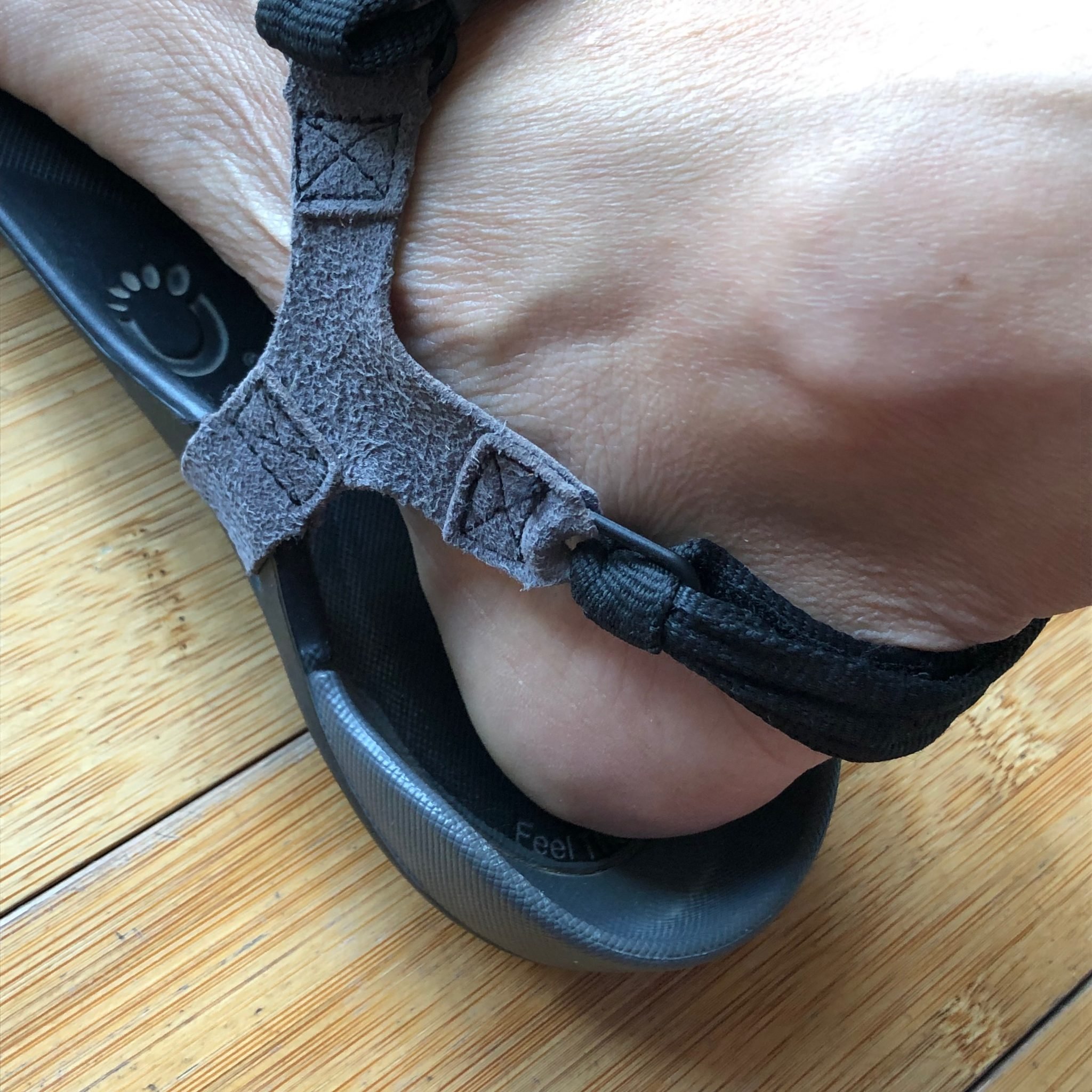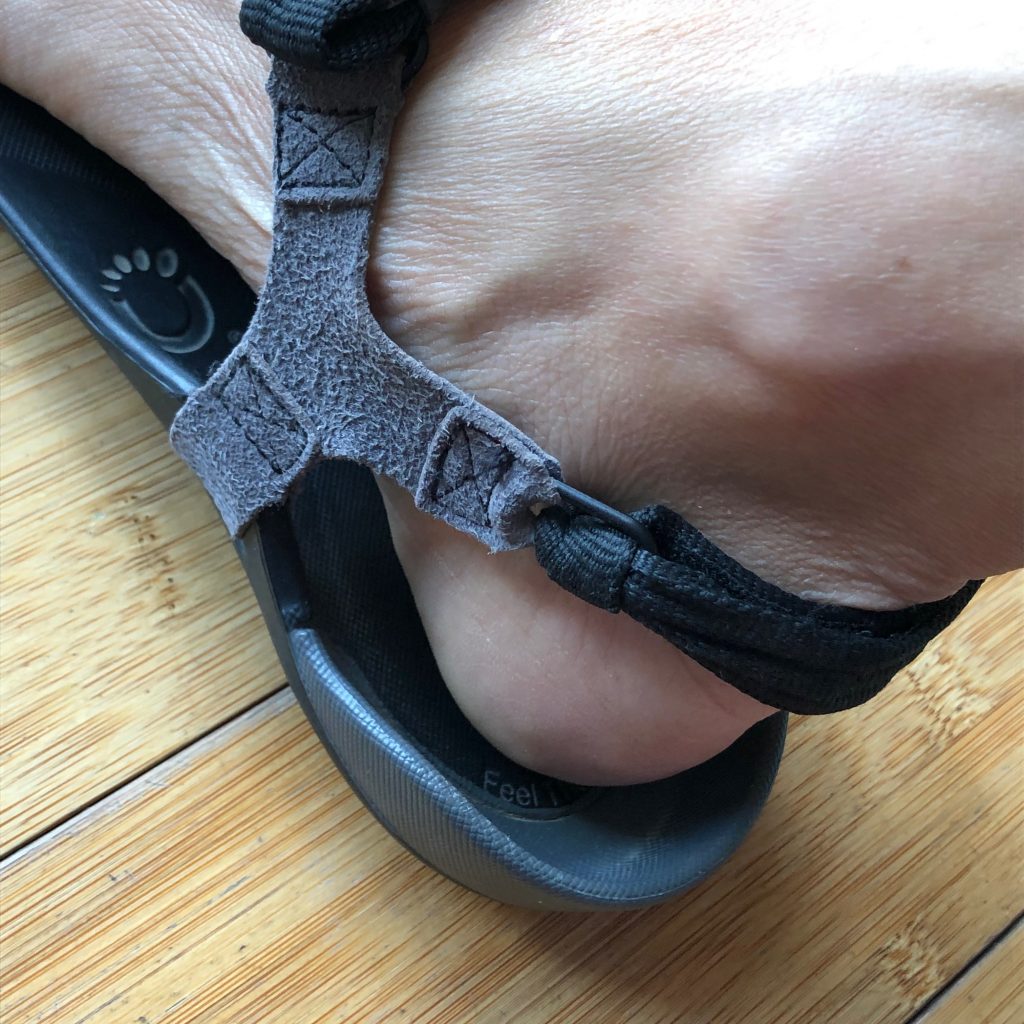 One thing I love about the Z Treks is that the strapping allows for the tension over the ball of the foot to be isolated. So I am able to keep that strap loose enough to not put pressure over my toes while still maintaining a secure fit over the rest of my foot. I didn't take advantage of that for a while, but once I figured it out I enjoyed these so much more.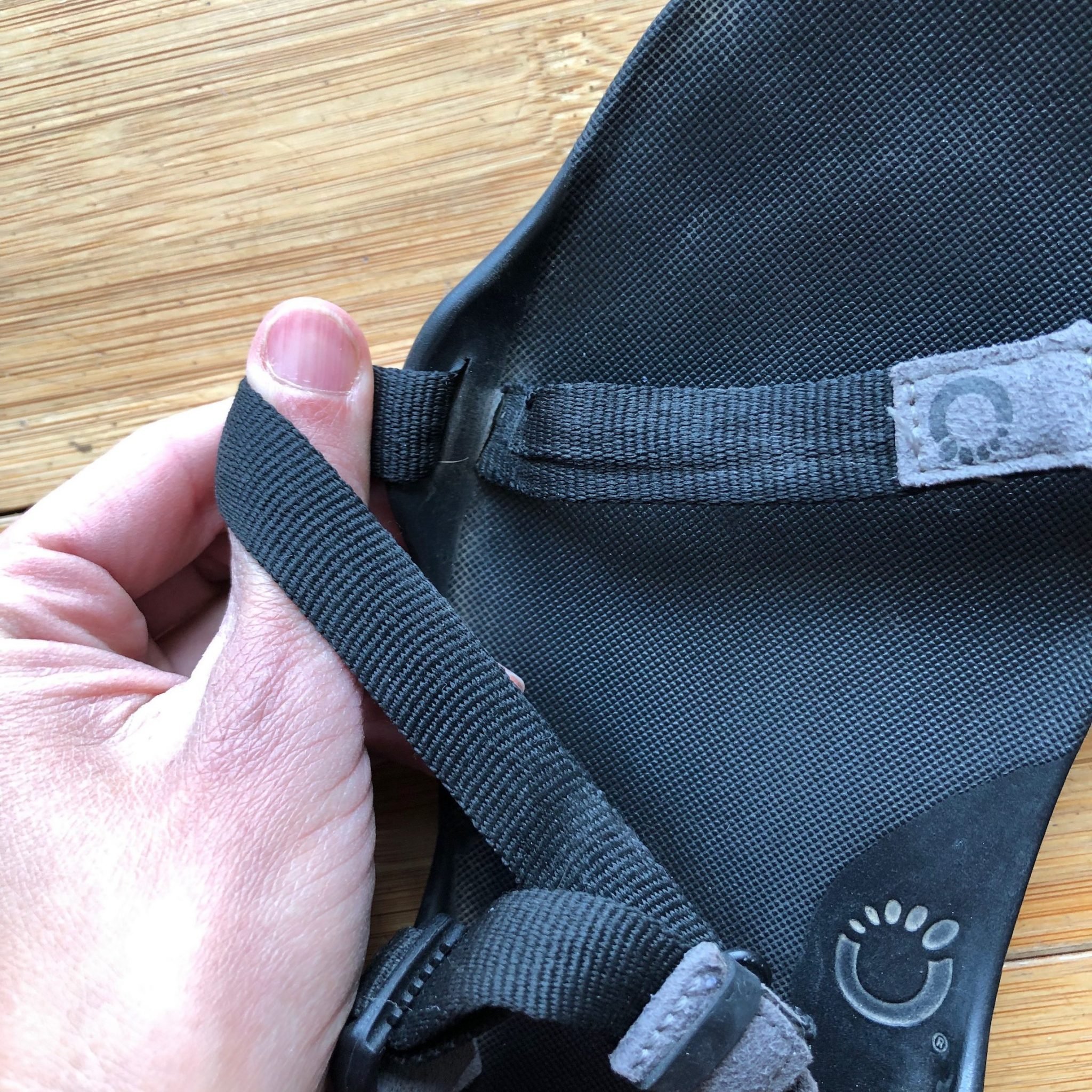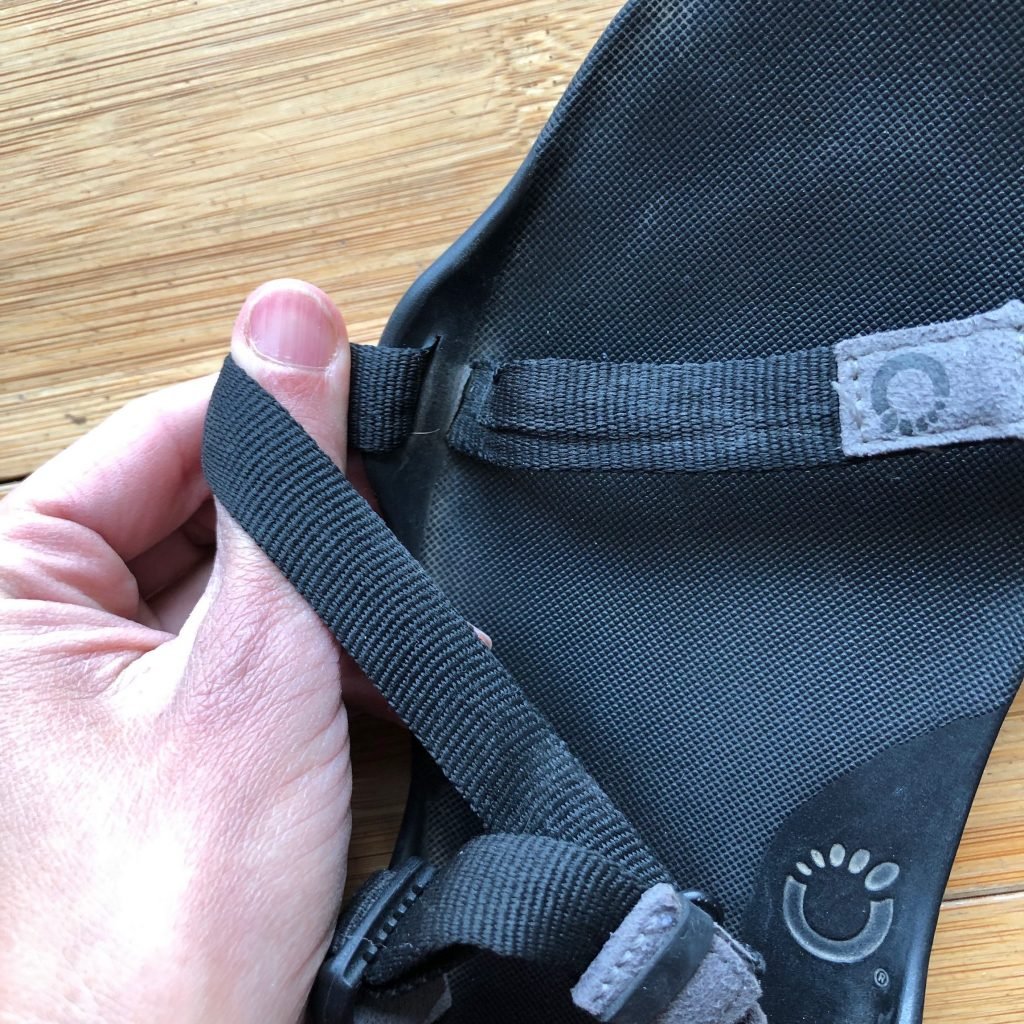 On the Z Treks the sole curves upward on the edges where the straps come through and I find that my pinkie toe runs into the edge when I'm in a full splay. Because I keep that ball strap loose the side of the shoe is able to flex with my foot and doesn't cause me discomfort, but after a while I can feel that pressure on my pinkie.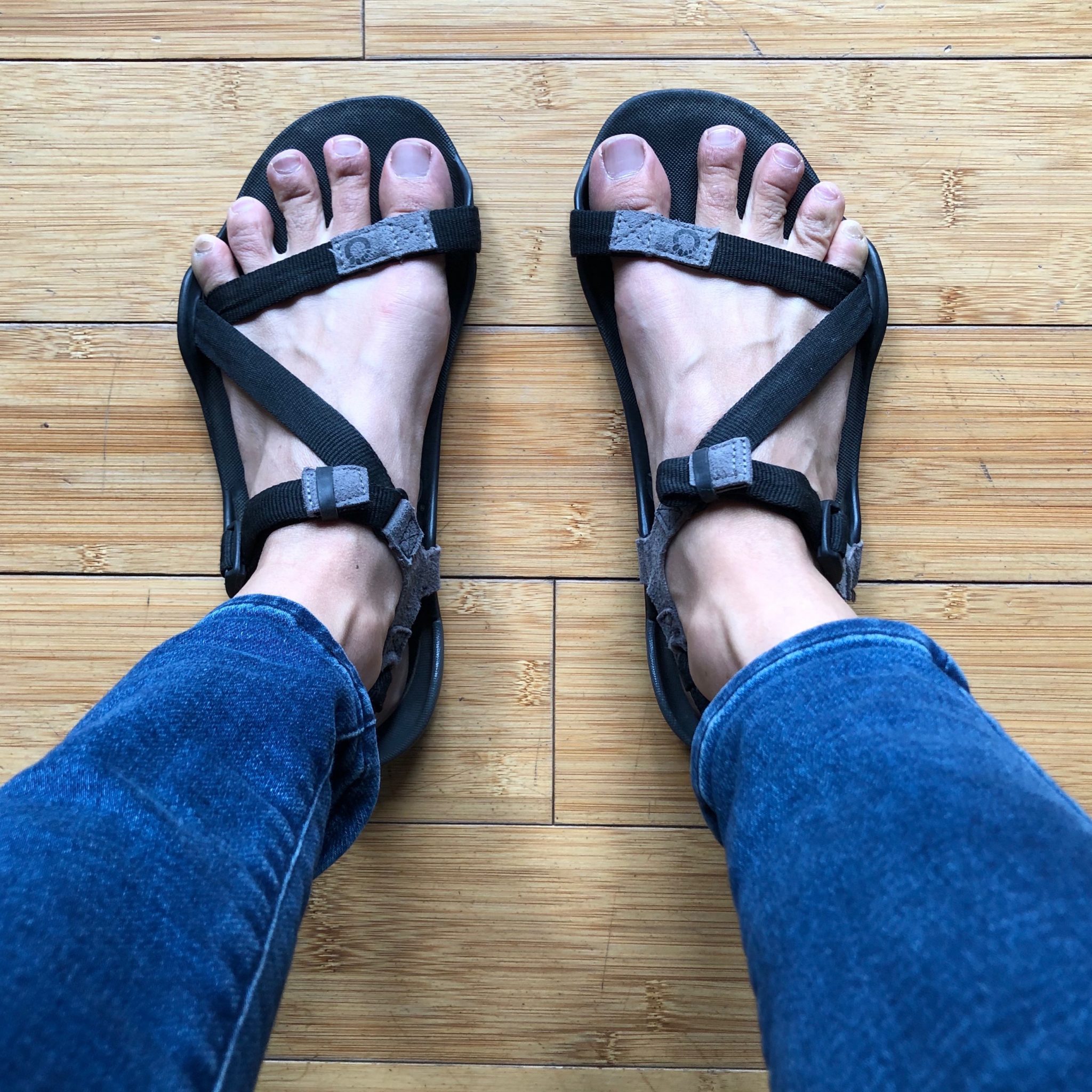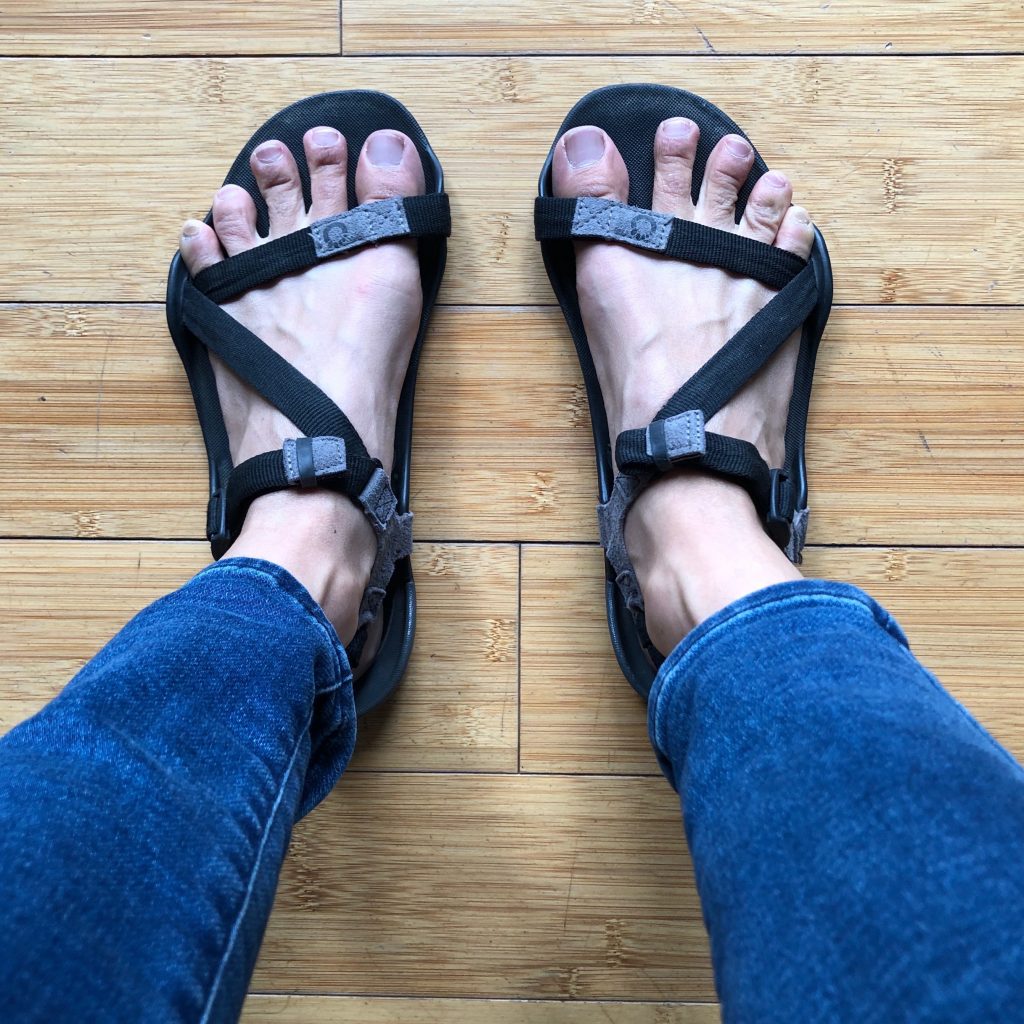 Xero sandals come with a little heel cup to keep out debris (Um, smart!) and keep your heel in place. Mine does nothing to keep my heel in place, because my heel doesn't even touch it, but I do appreciate not getting rocks and stuff in there (they still can come in the side though!).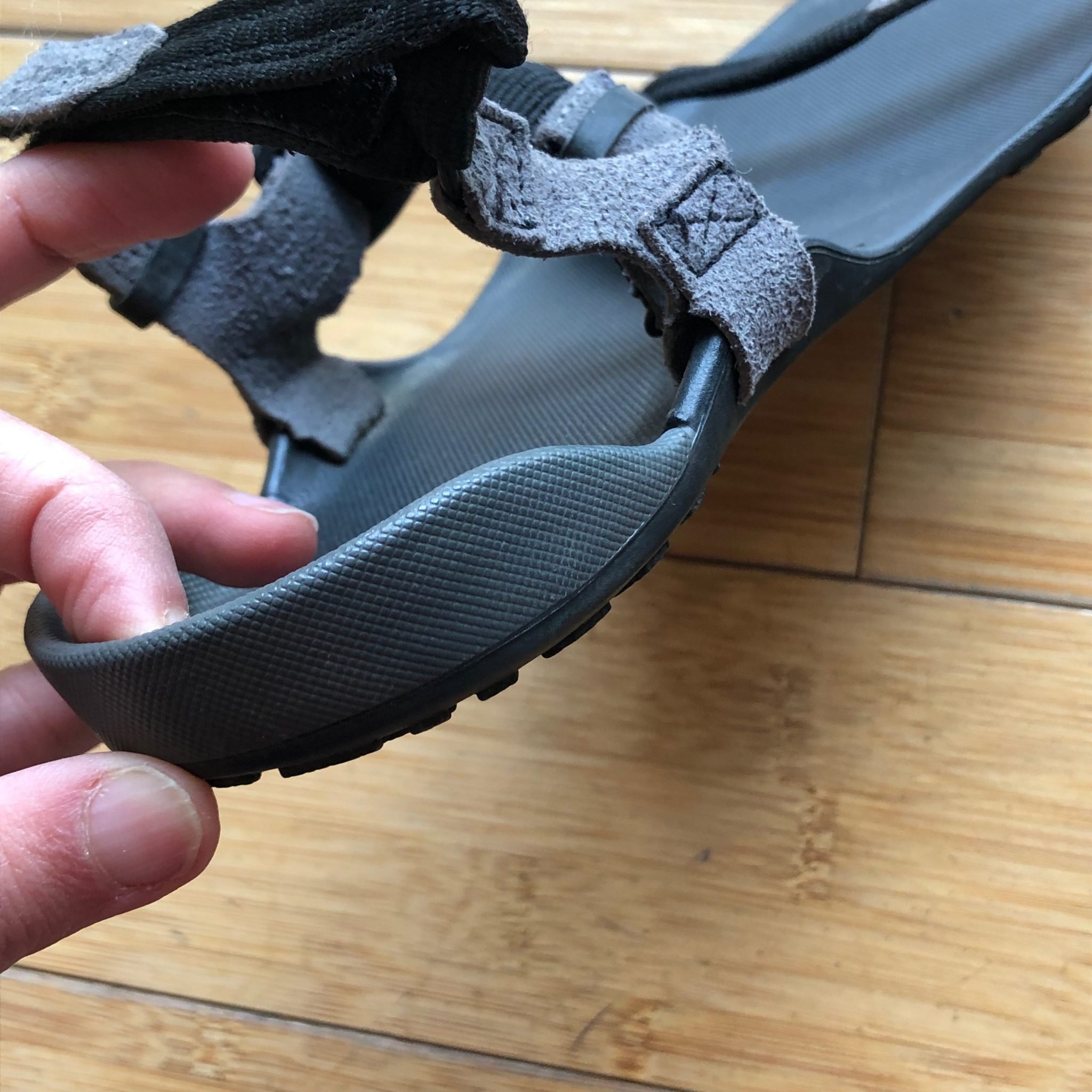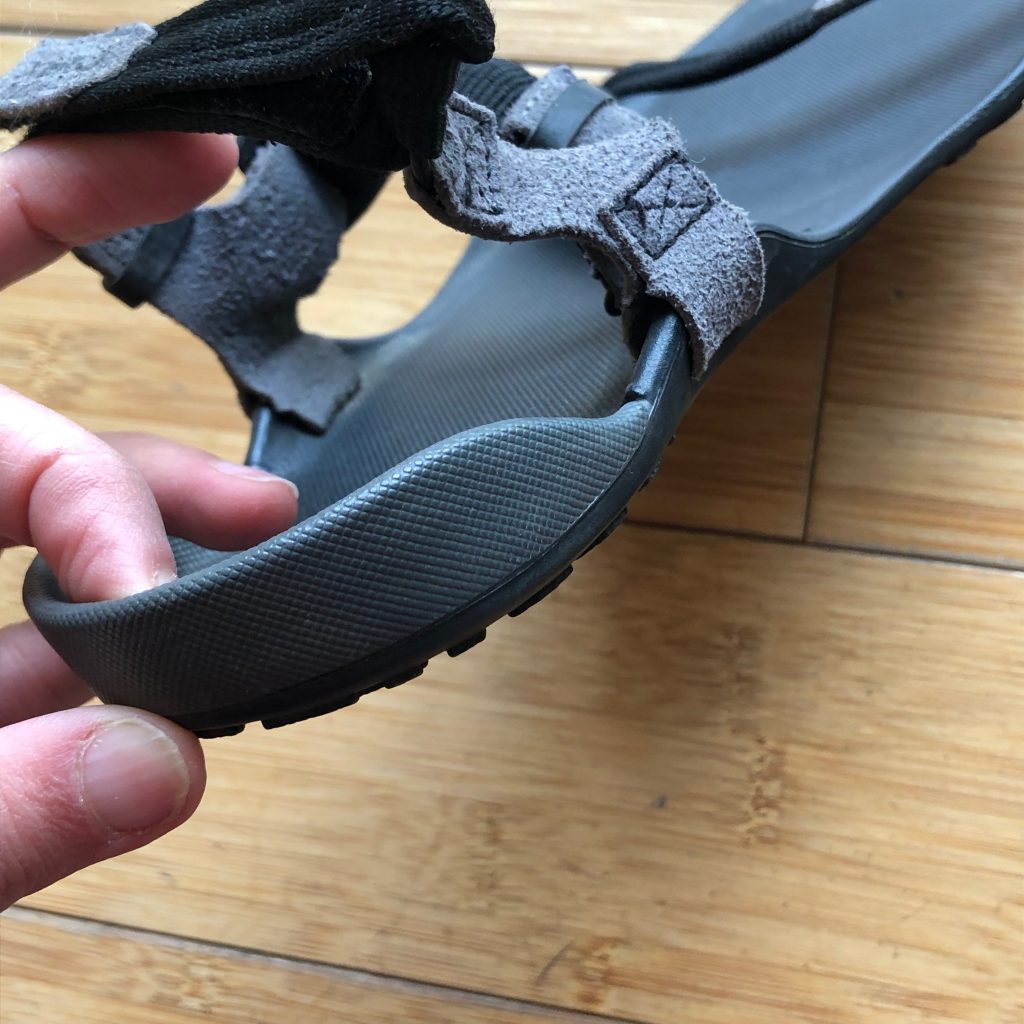 Minimalist qualities
Xero sandals check all the minimalist shoe boxes: zero drop, flexible, ground feel, secure, and foot shaped.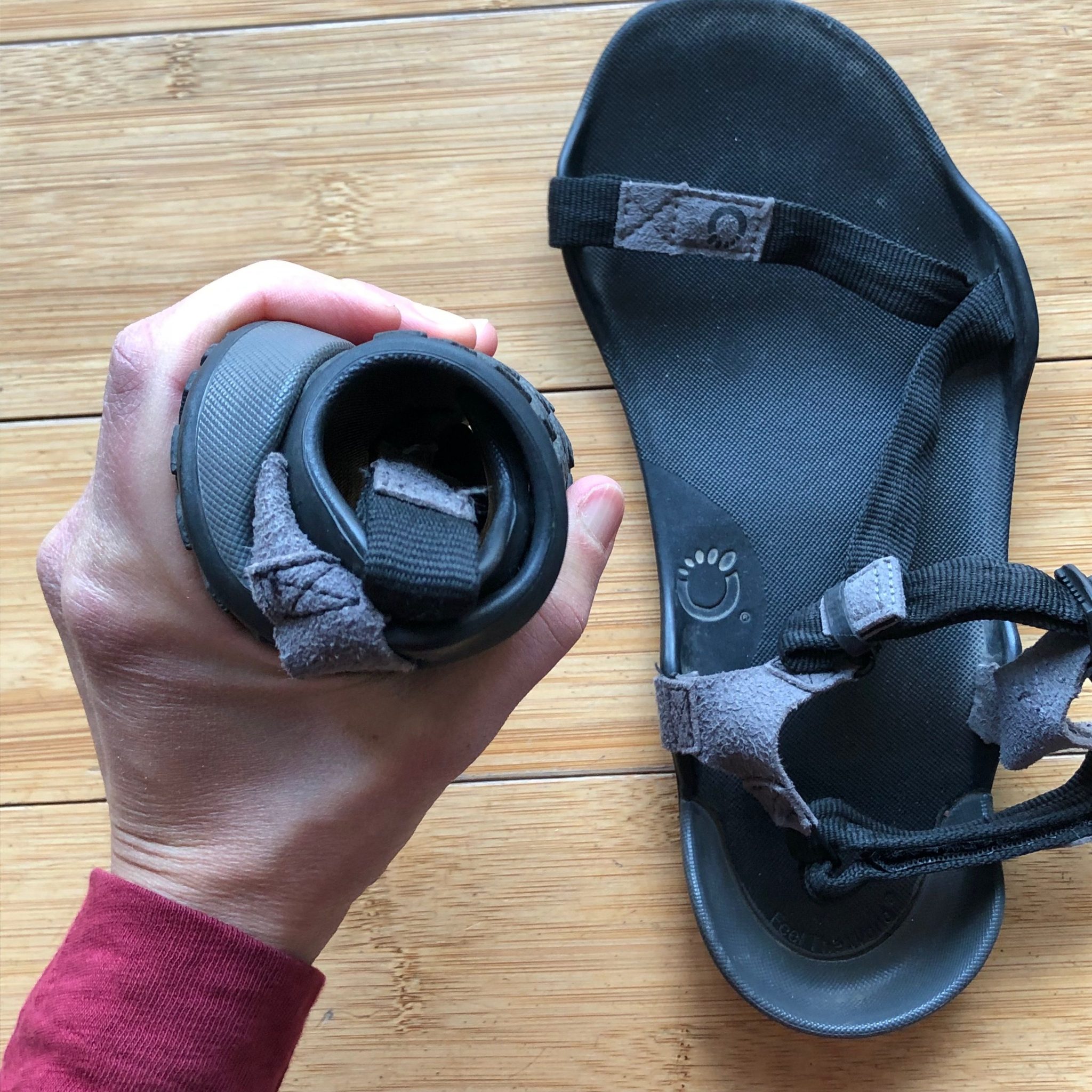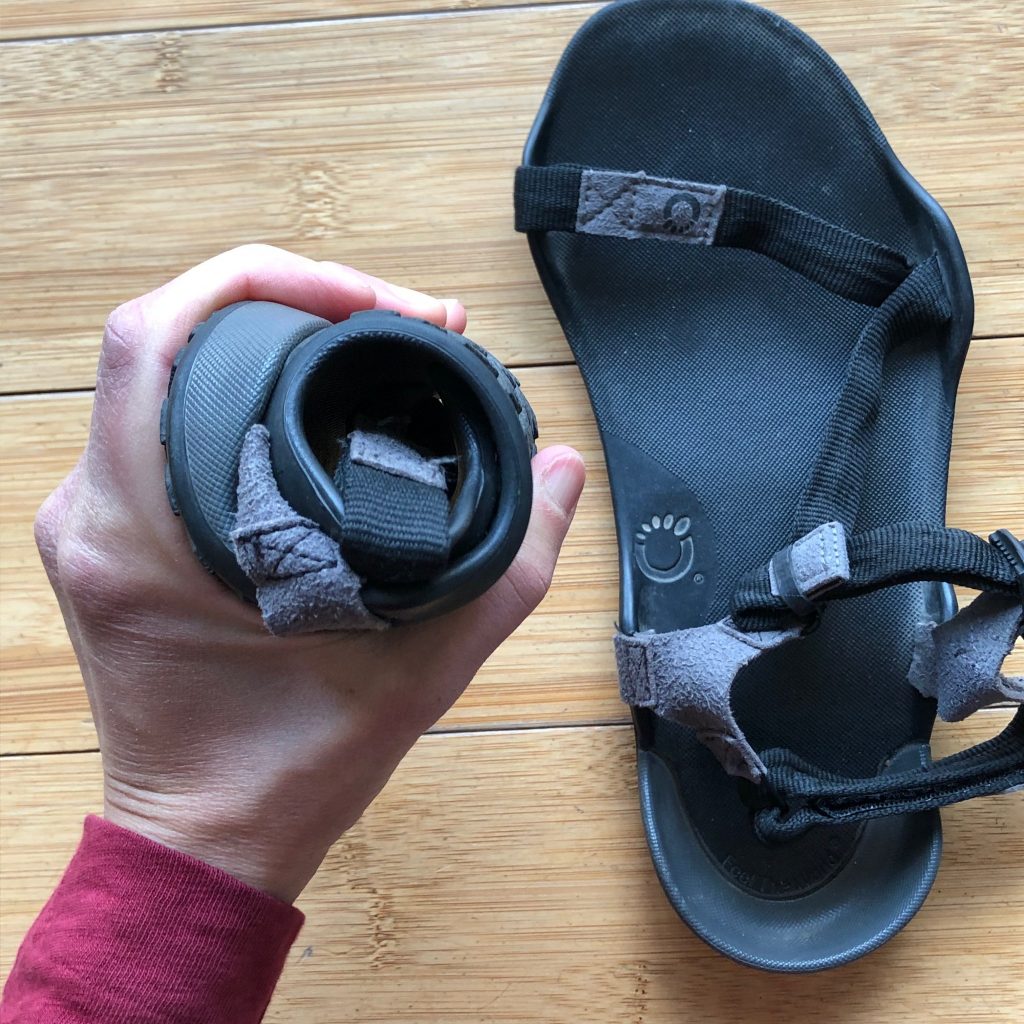 They make two sandals with the same strapping, the Z Trek and the Z Trail (Amazon Z Trail link here). The Z trek has a 5.5mm sole and runs big (see above), the Z Trail has a 10 mm sole, a slightly different construction, and is true to size. I went with the Z trek for the thinner sole and more ground feel, but I think I would love the Trails too.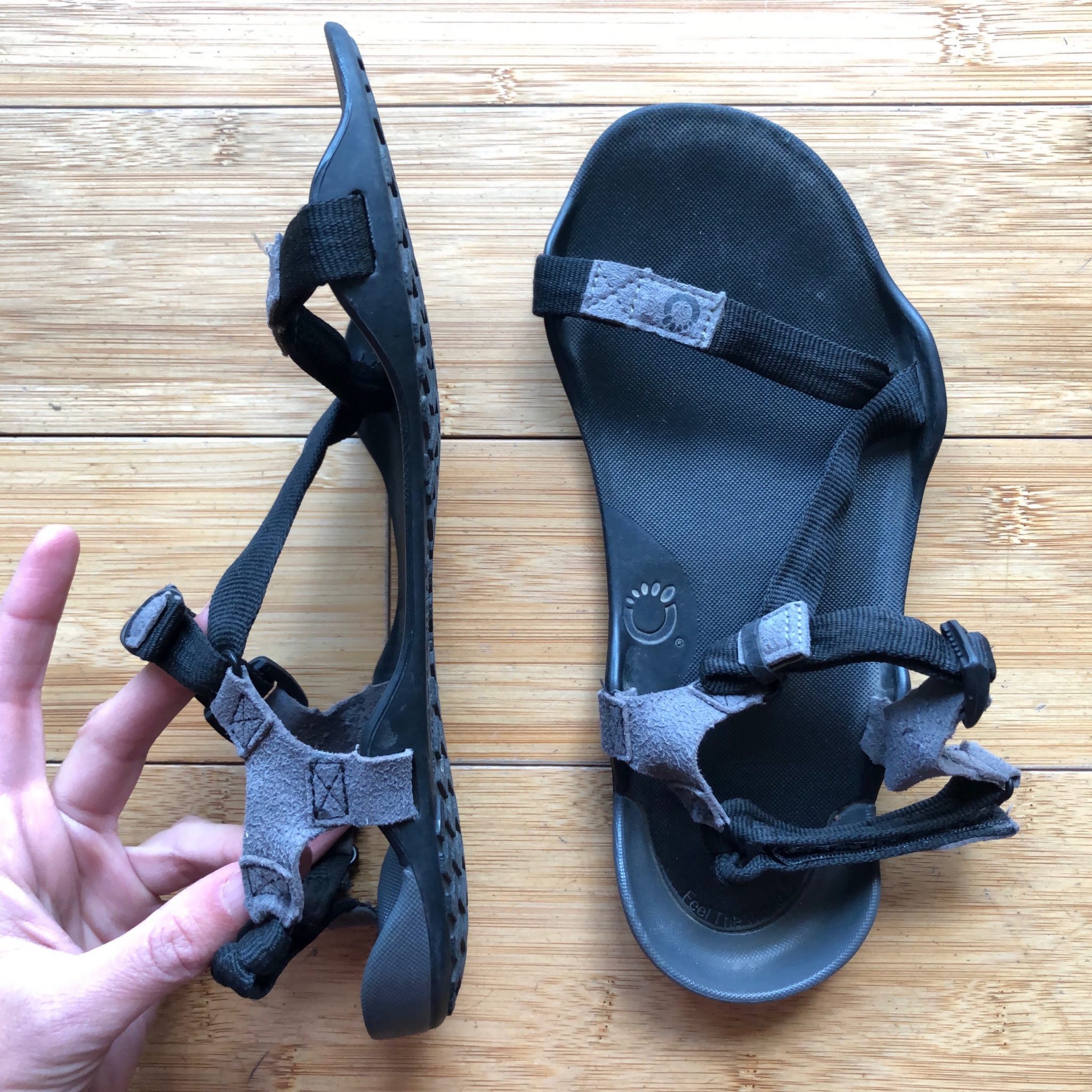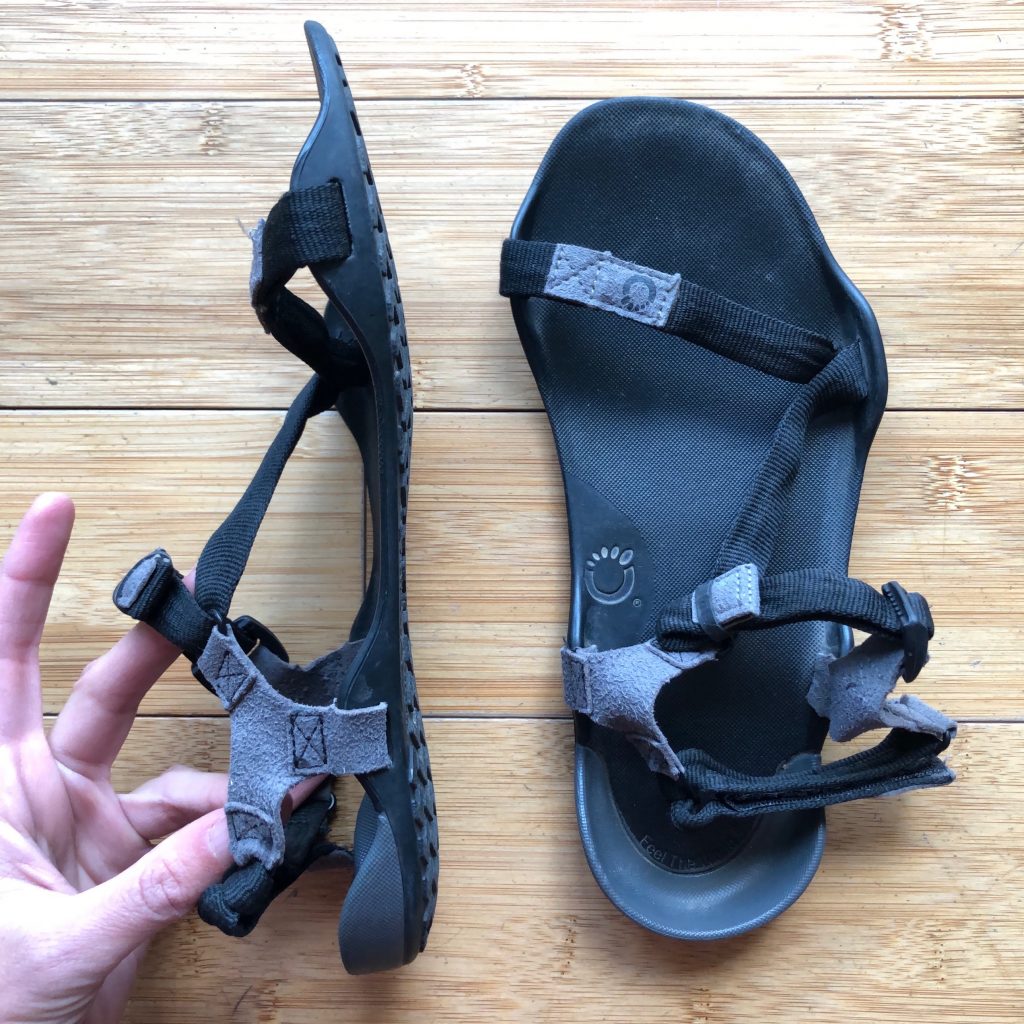 When I first received my Z Treks I thought the sole seemed plastic-y and I didn't think I would get much ground feel. Then I put them on and walked around, and wow, I could feel every bump. They are one of the better soles I've tried for ground feel, and I like to wear them whenever I'm going on bumpy terrain (gotta work those intrinsic muscles!).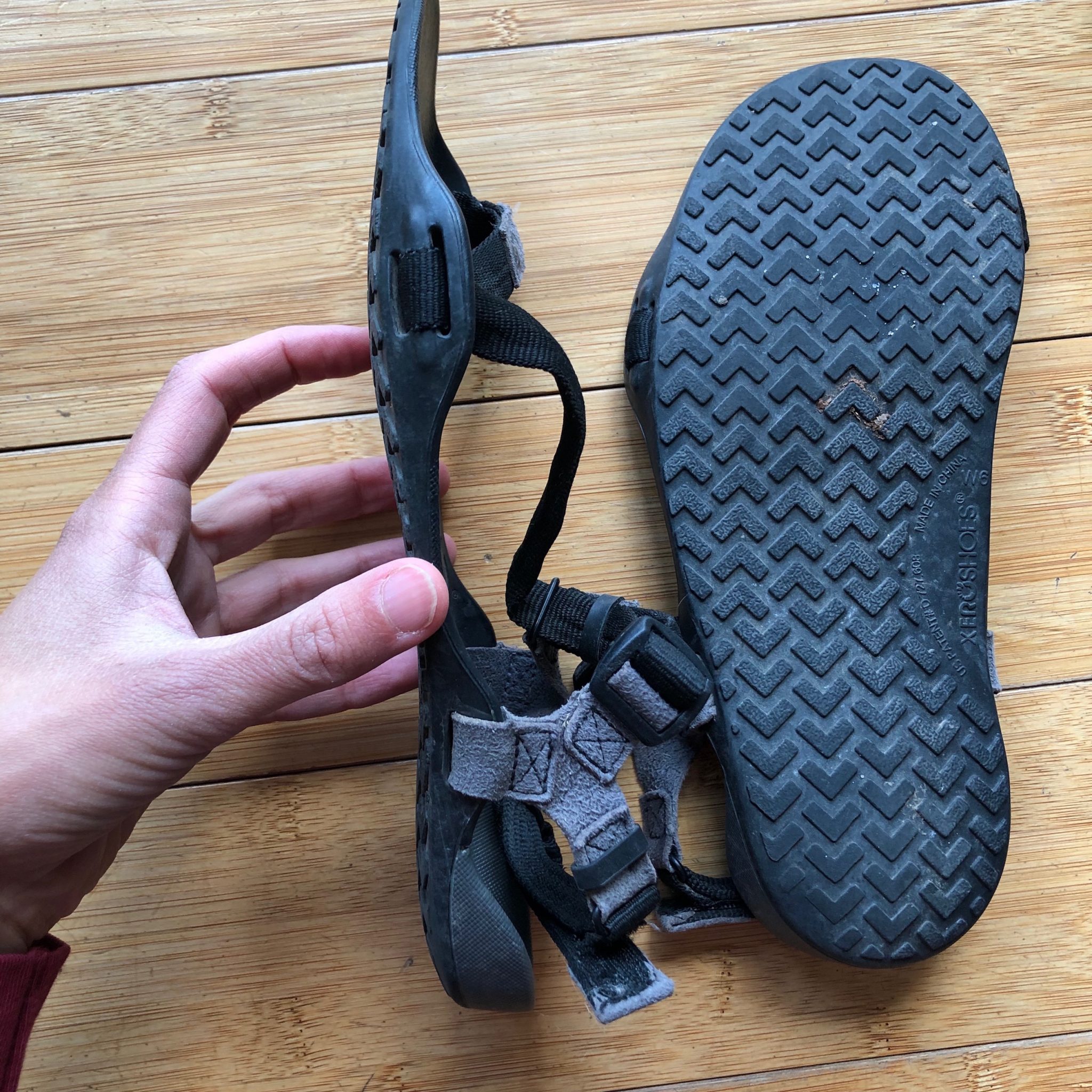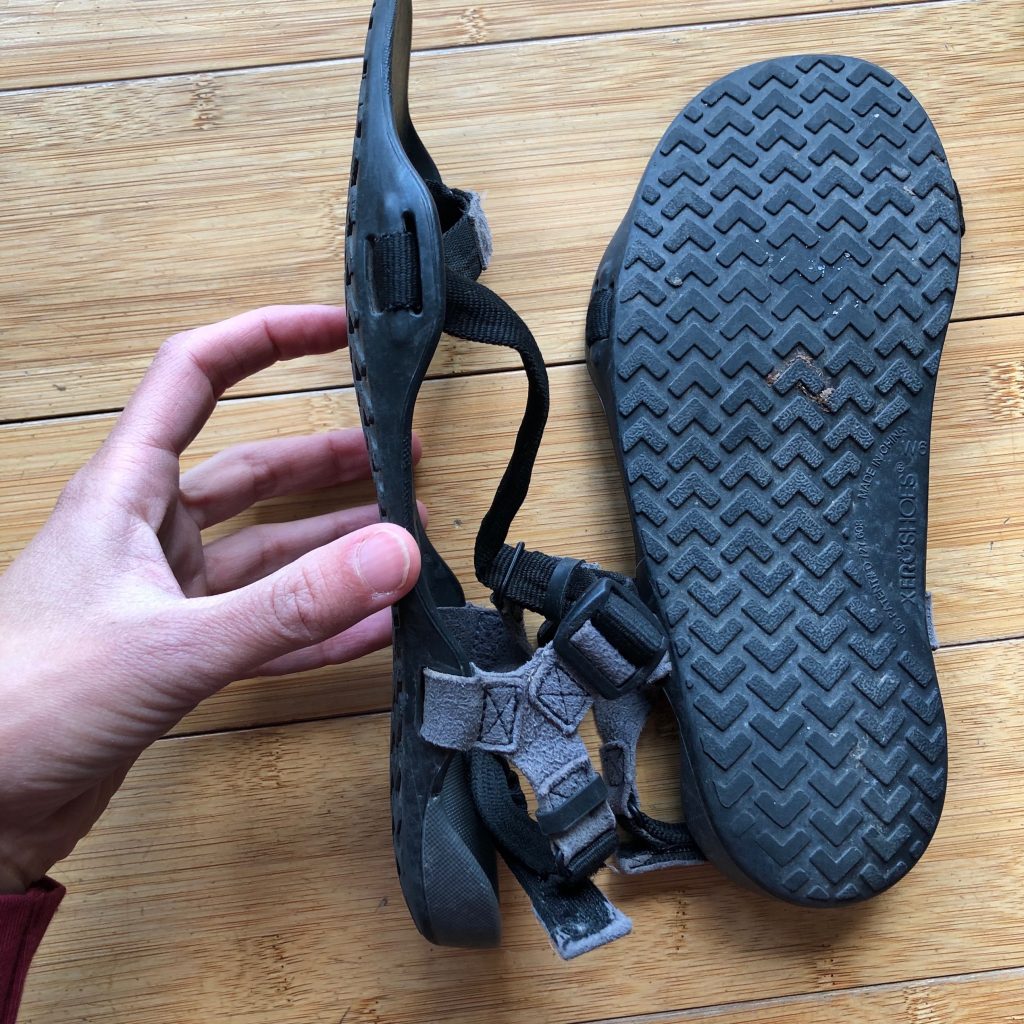 As mentioned above, my pinkie toe sometimes rubs on the side which is not ideal, but I still get full toe range and mostly unrestricted movement.
My biggest complaint with these sandals is that the sole gets slippery when wet. I wore these bouldering and once I worked up a sweat my feet were sliding inside the shoe against the sharp incline of the rocks. This has only been a problem for me on a few occasions, but it's something to consider if you have thin/narrow feet. I know many people use these as their sole athletic shoe, but for me these would not be ideal in really rugged situations such as rock climbing or river wading.
Xero makes other sandal models that do not cross over the toes, but instead have a toe post. I personally find toe posts uncomfortable a lot of the time, so for me the Z Trek is a better option. But you might want to consider Xero's other sandals depending on your individual needs.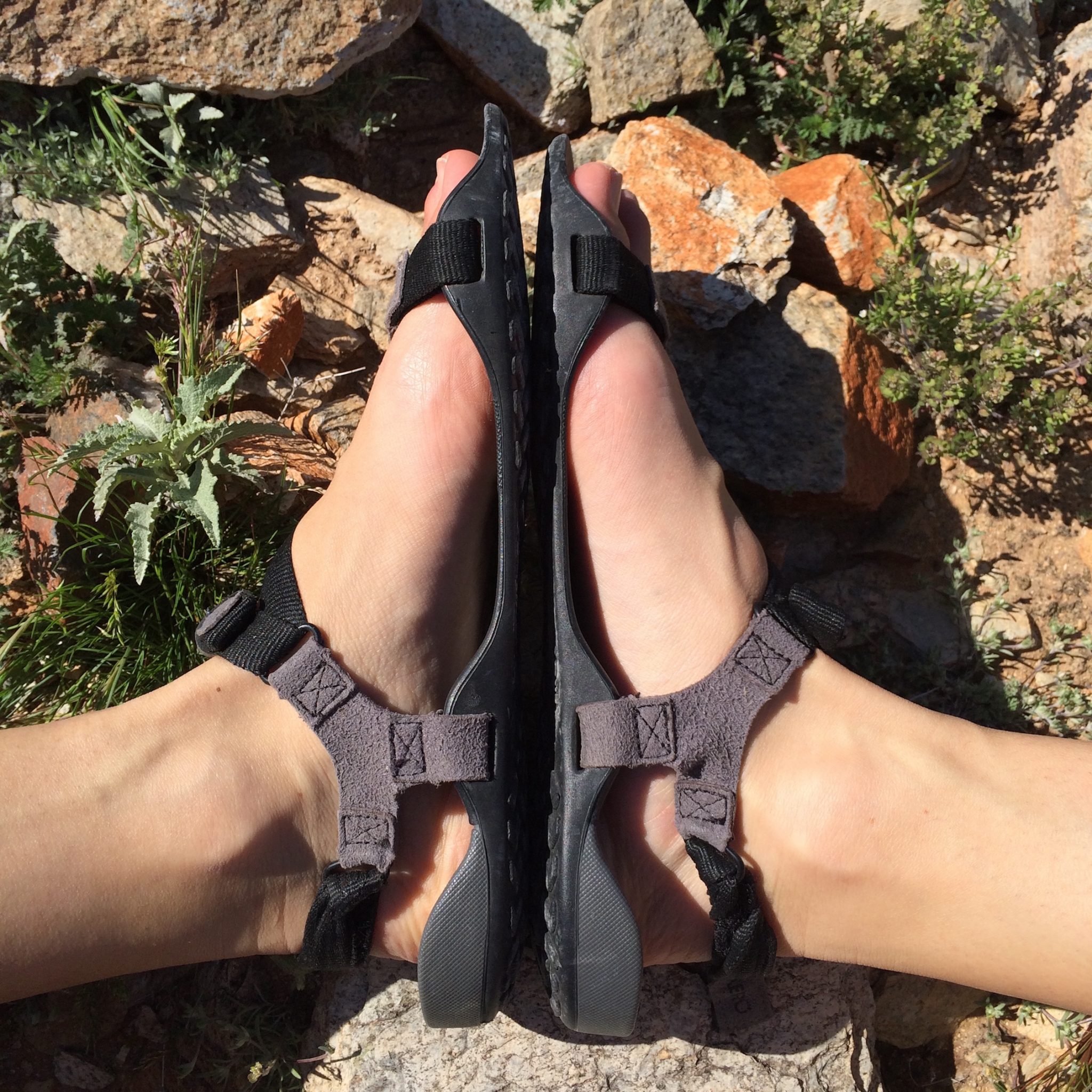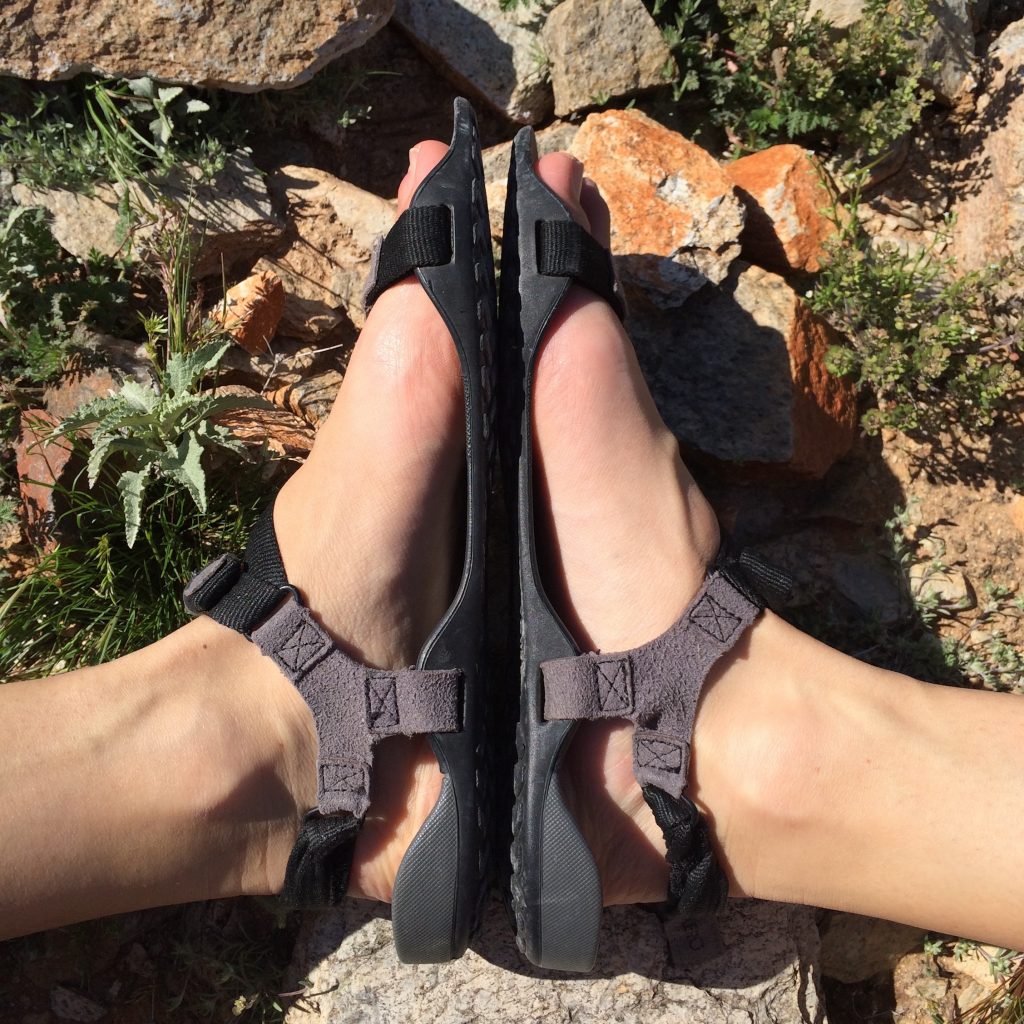 Style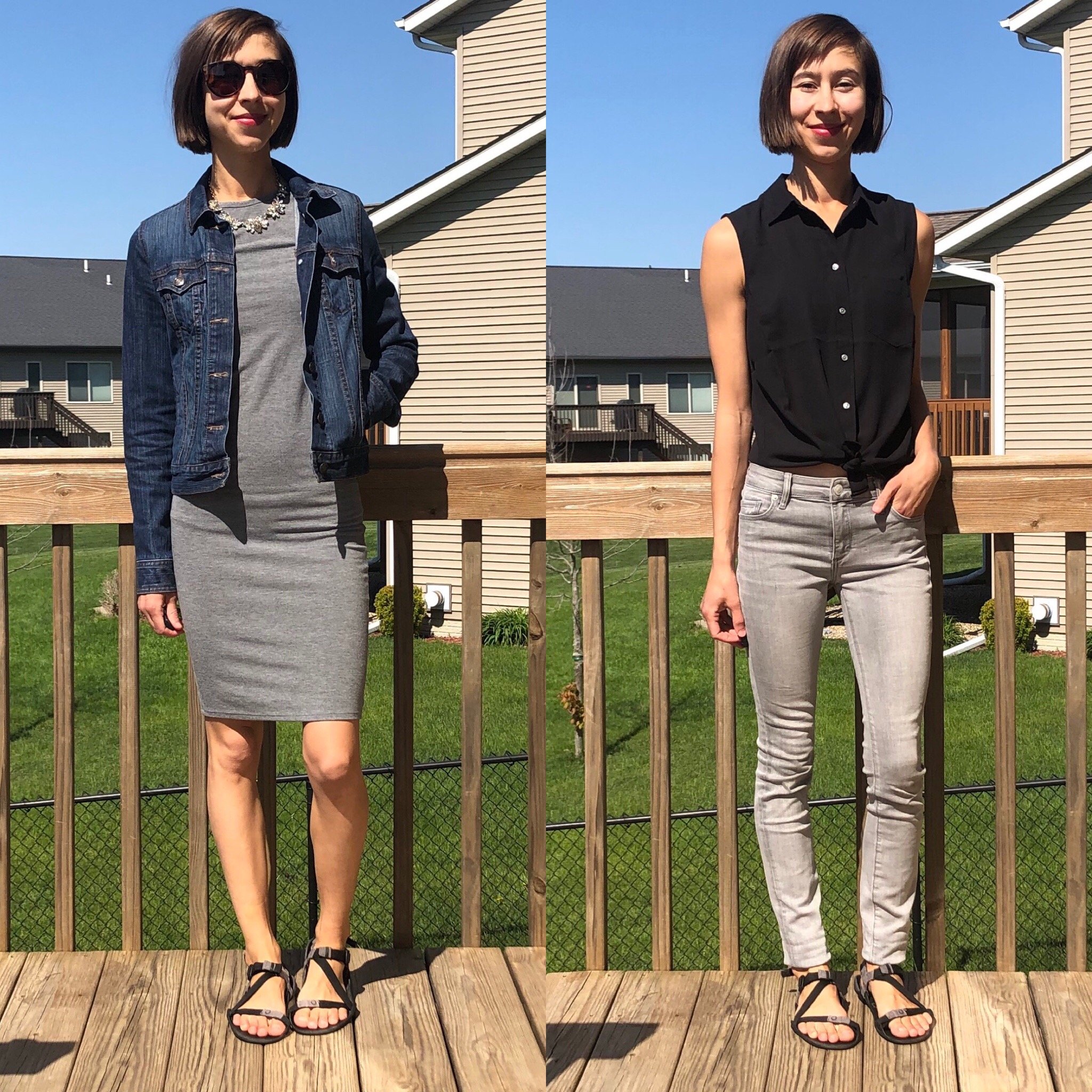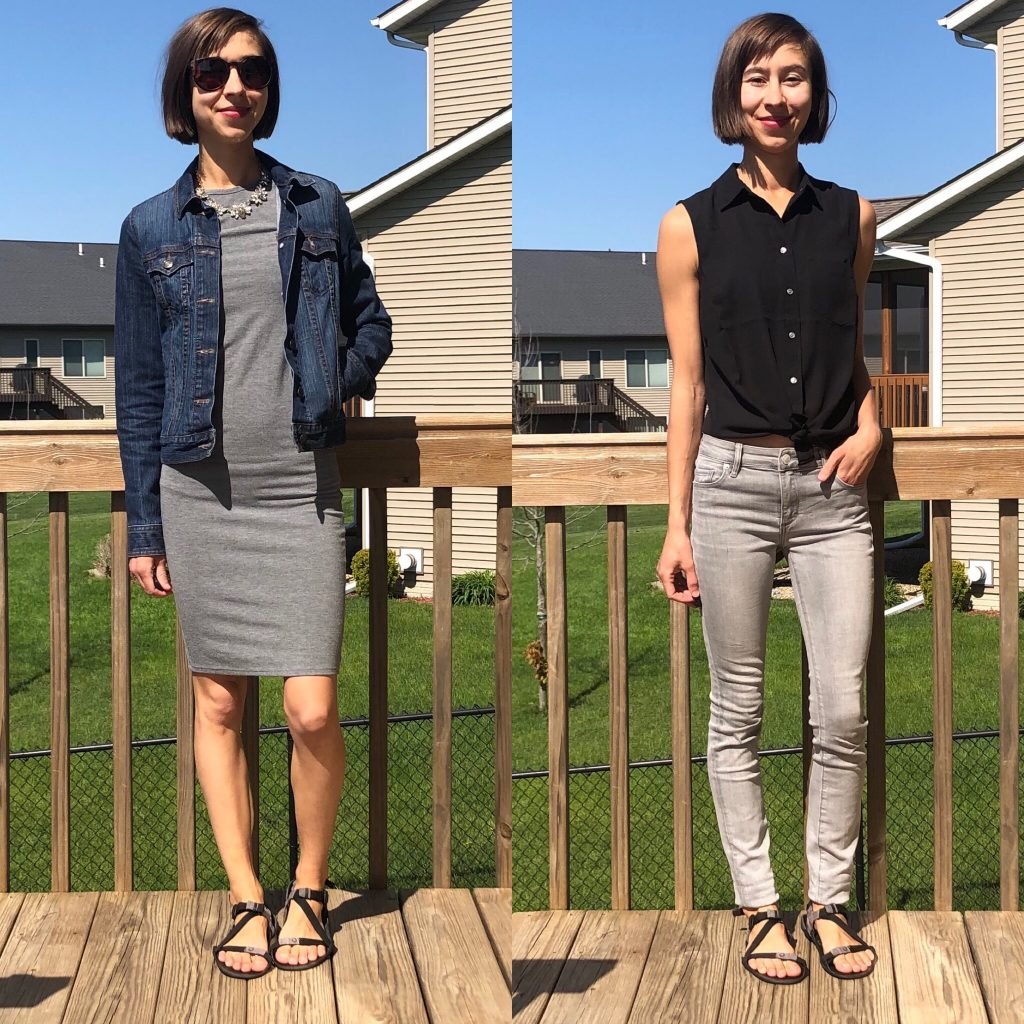 These are athletic sandals with a casual vibe, but the design is subtle enough that they can do double duty for you. I always choose a solid dark color with athletic shoes so that I'm able to bring them into my daily life (where I typically do not dress in athletic wear) and you would be surprised how well they fit into everyday style.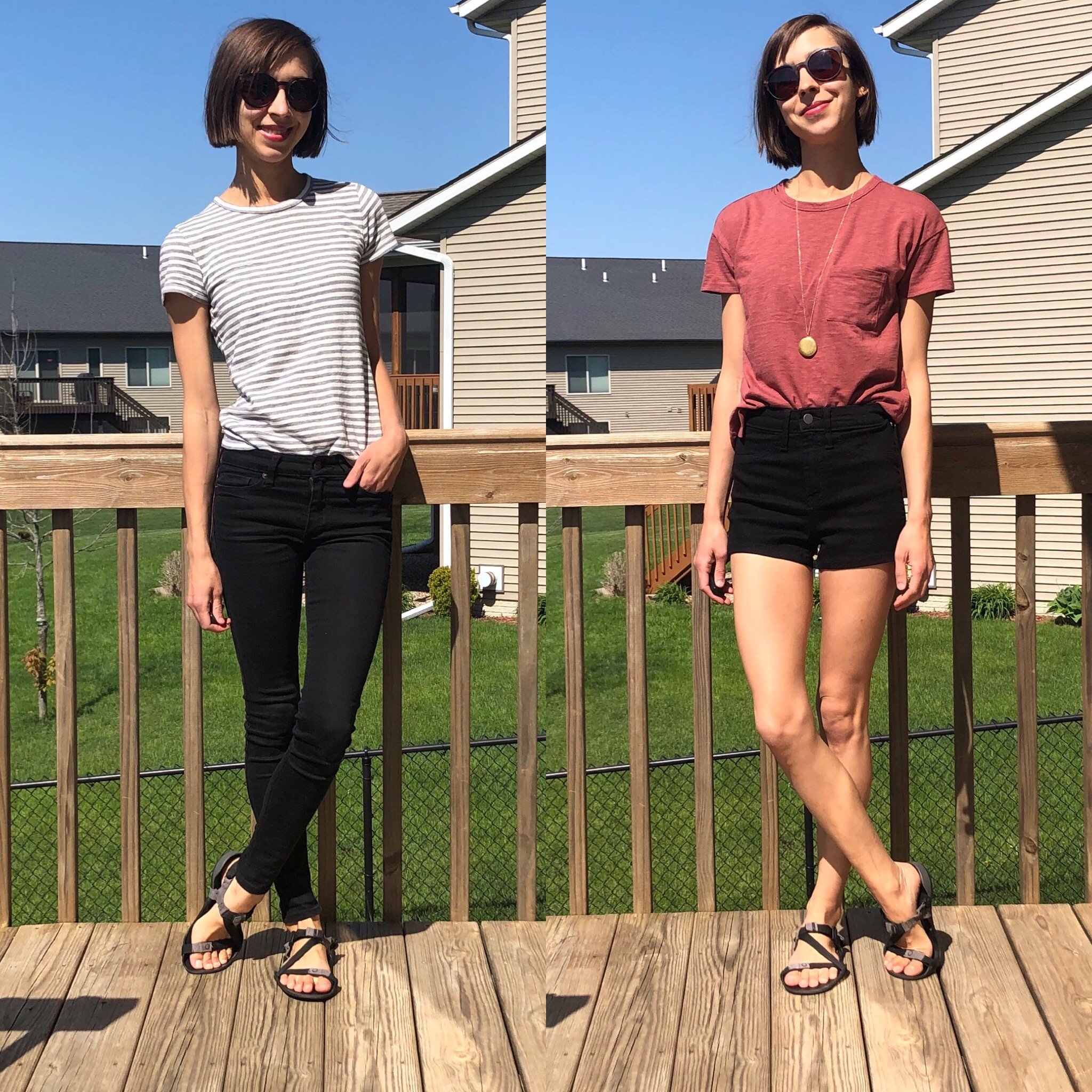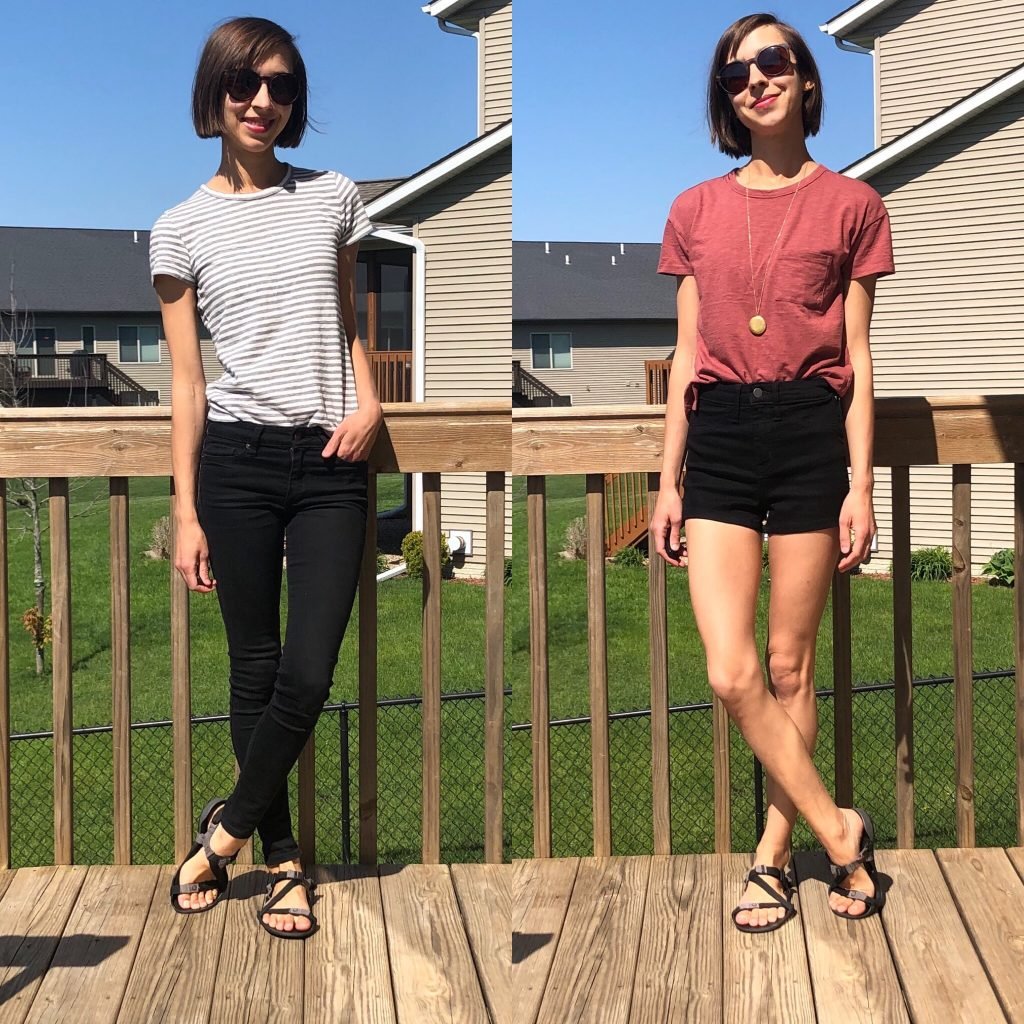 They are a great choice for someone who lives in one pair of sandals all summer.
Care
These sandals are easy to rinse off when they get dirty, but will need a deeper clean after a while. I like to soak mine in Oxiclean for a few hours and then give them a good rinse.
Keeping the velcro clean will extend the life of the back strap, so it's worthwhile to pick out rocks and clean them every so often. I have had mine for over a year and they are holding up with no issues.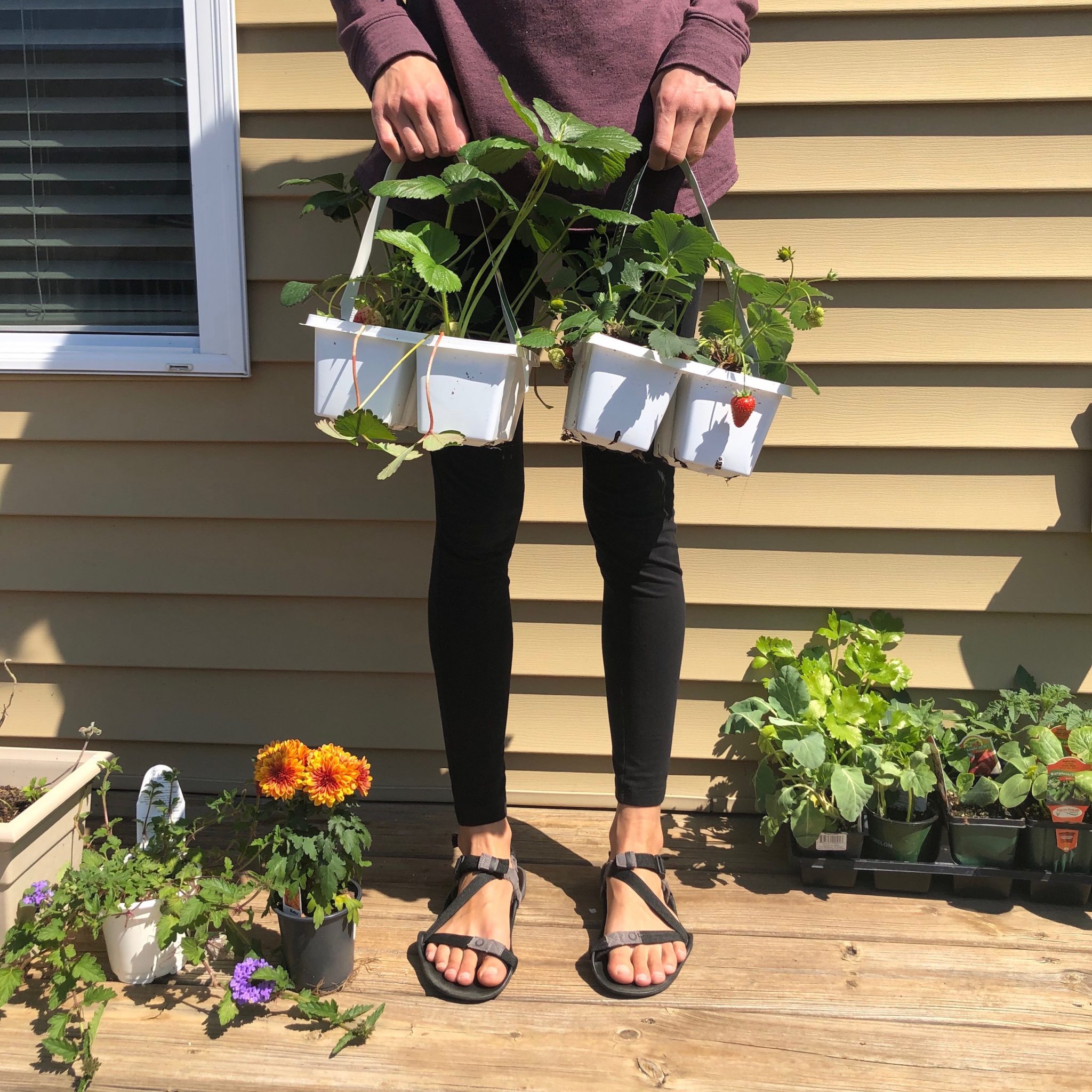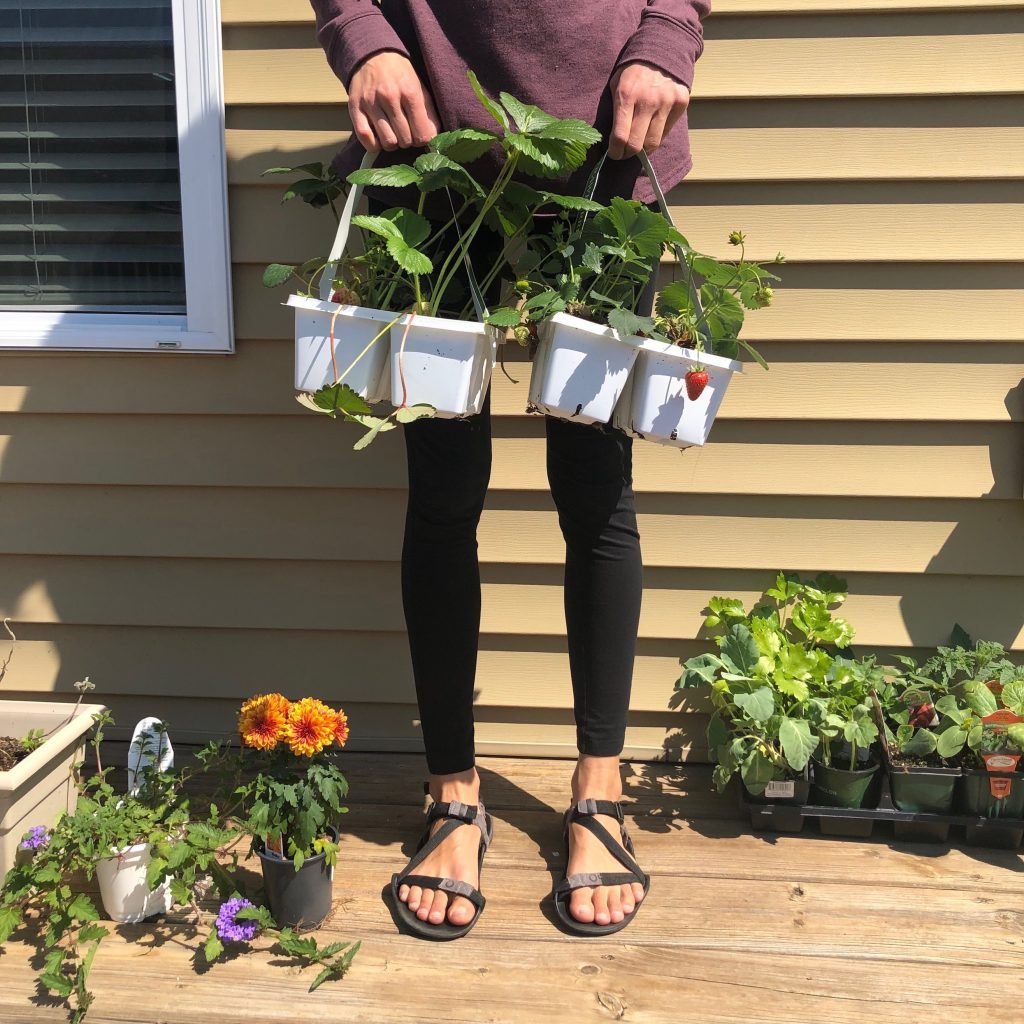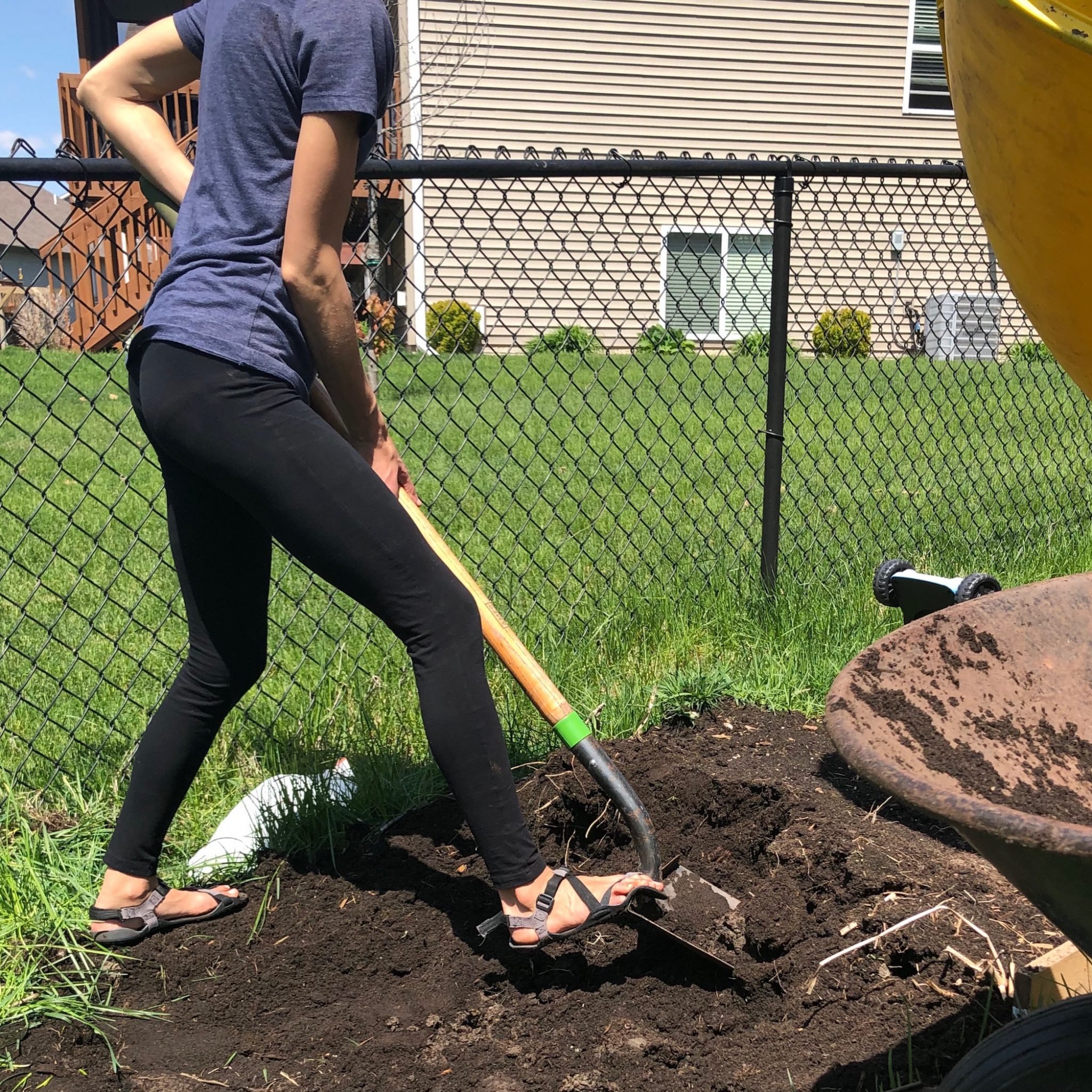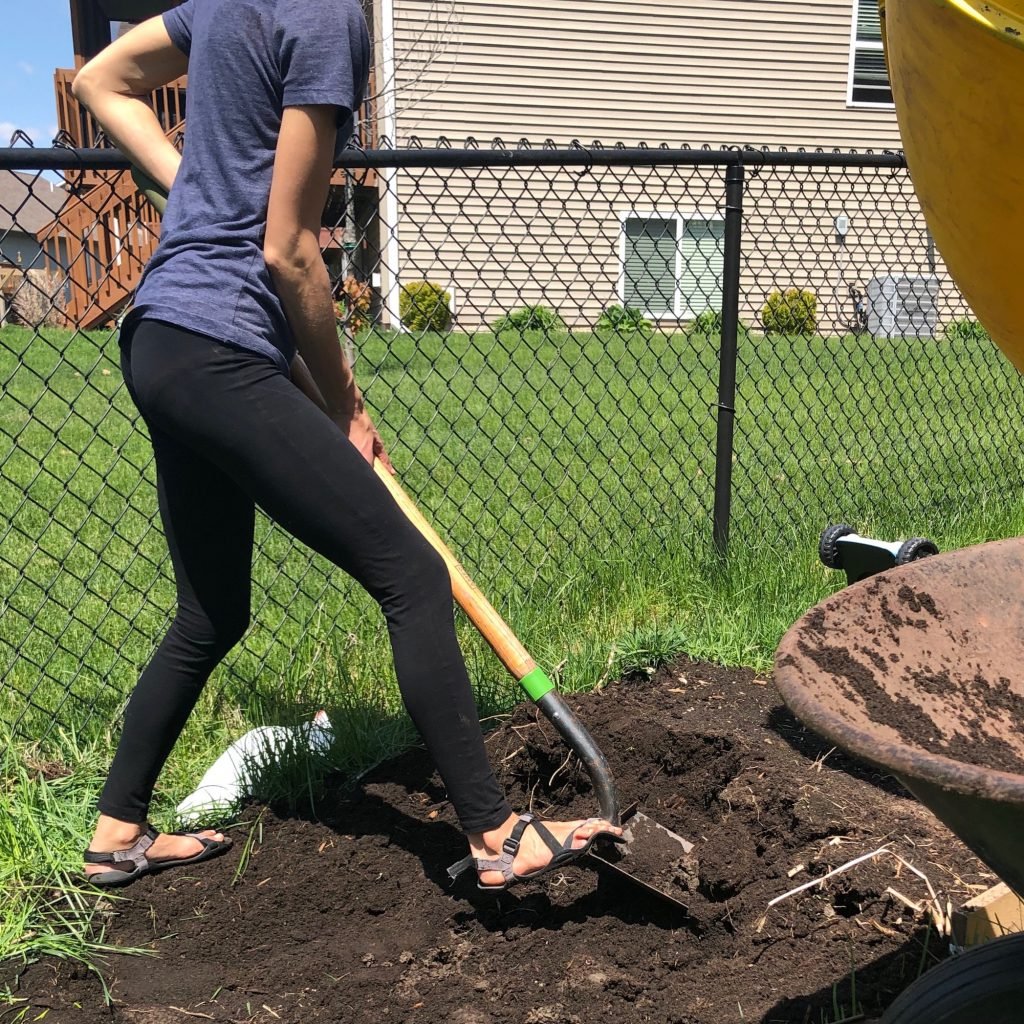 Conclusion
Xero Z Treks are a solid minimalist athletic sandal. The excellent ground feel make these the perfect sandal for those who want to be barefoot, but need just a bit of protection.