by Samantha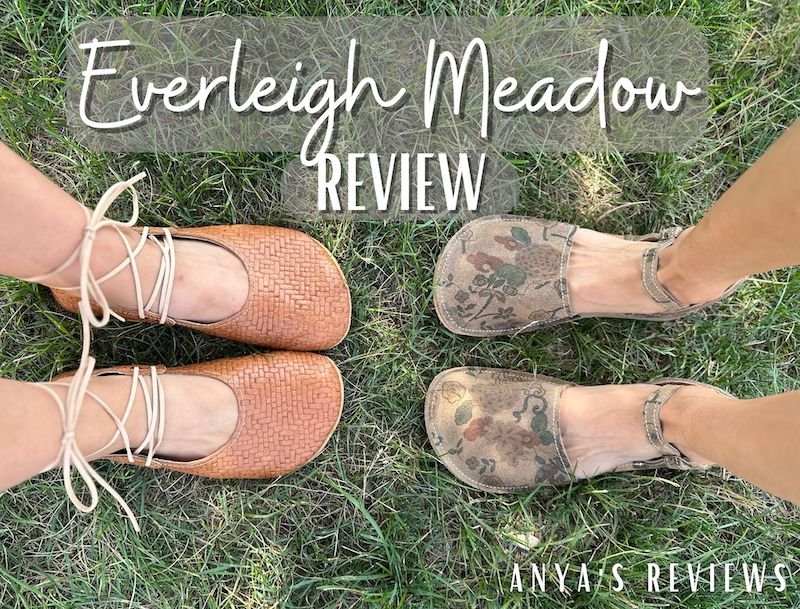 Everleigh Meadow is a small shop in the USA with soft leather women's shoes in several widths! In this review, we are taking a look at all 3 fit options from Everleigh Meadow in several styles. Keep reading to learn more about these fun, affordable barefoot shoes for women.
The Everleigh Meadow Story
Everleigh Meadow began as a soft-sole baby shoe store and has grown in many ways since it's inception in 2015. Their customers fell in love with the shoes they were buying for the children and wanted similar styles for themselves! So Crystal, the owner, launched her first women's models in 2021.
These soft, wide, and yet still feminine shoes created some buzz within our Facebook Community, and Crystal has been working hard ever since to meet the growing demand for her women's shoes (yes, she still makes shoes for littles too!). She's been listening to the feedback, desires, and needs of her customers and has developed many adult models in multiple widths to fit your unique feet!
Everleigh Meadow Review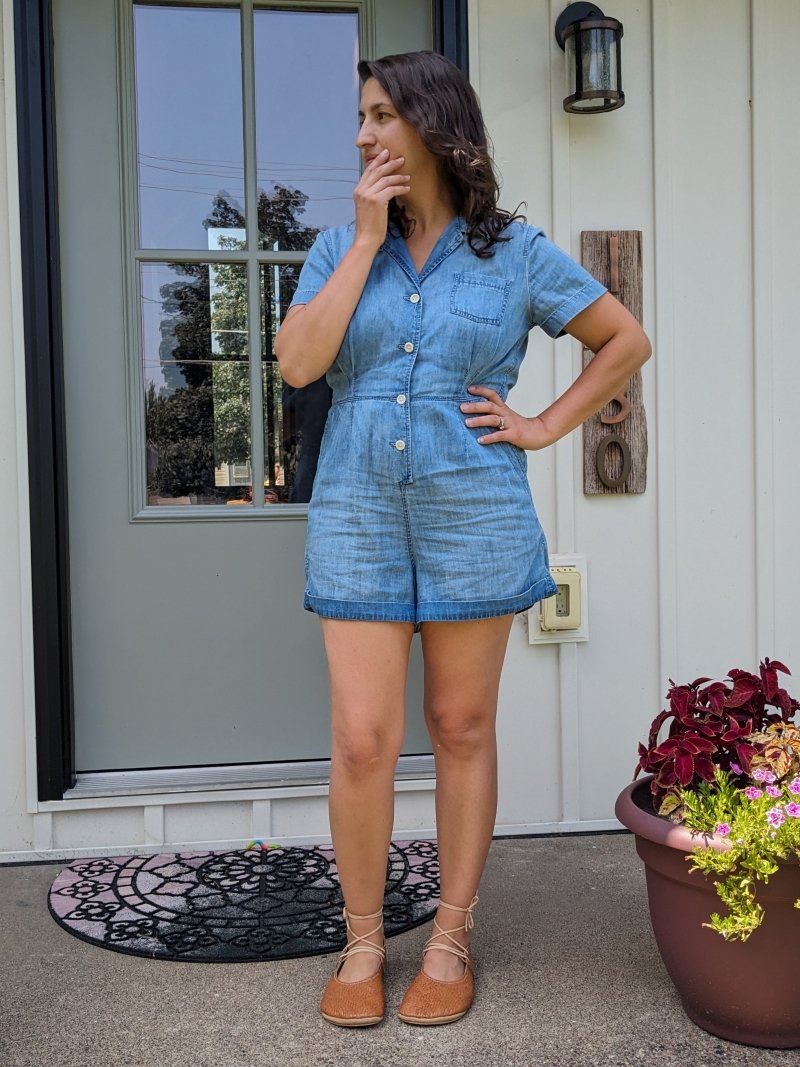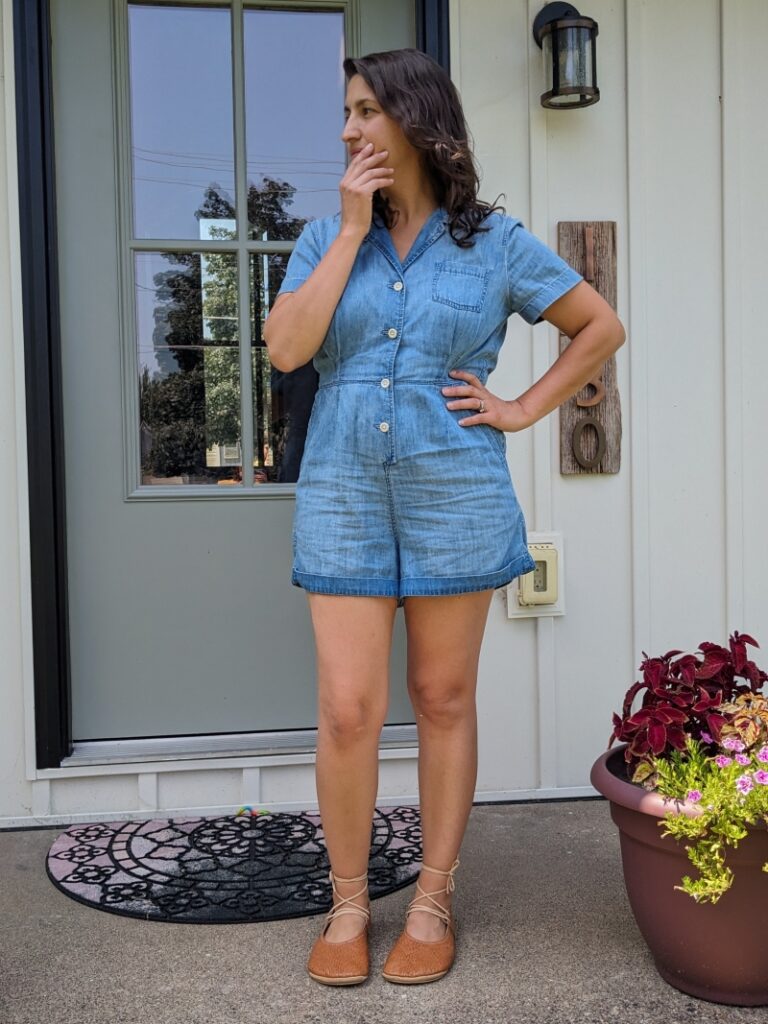 Sizes US Womens 6-11 | 3 Widths | Leather | Handmade in New Jersey, USA
Use code ANYASREVIEWS for 10% off
Everleigh Meadow shoes are lightweight and comfortable right away. The footbed and uppers are both lined with soft suede giving them a lightly structured feel, but not stiff in any way. I love a shoe I don't need to break in! They have a thin rubber outsole that's wonderfully flexible and offers great ground feel. If you're looking for a super minimal feminine barefoot shoe that's also more affordable than a lot of other barefoot dress shoes – these are a good choice!
You can check out more of the affordable barefoot shoes I recommend here.
Flats like these are often constructed with a center seam up the heel, but these are a little different; they are made with overlapping seams on both sides of the shoe. That's great news if flats usually rub the back of your heel.
The leather options from Everleigh Meadow change often, but Crystal will always be on the look out to bring back fan favorites like the Saddle Weave shown on the hideaway lace-ups here (the black is available currently, but the brown will be returning).
Sizing & Fit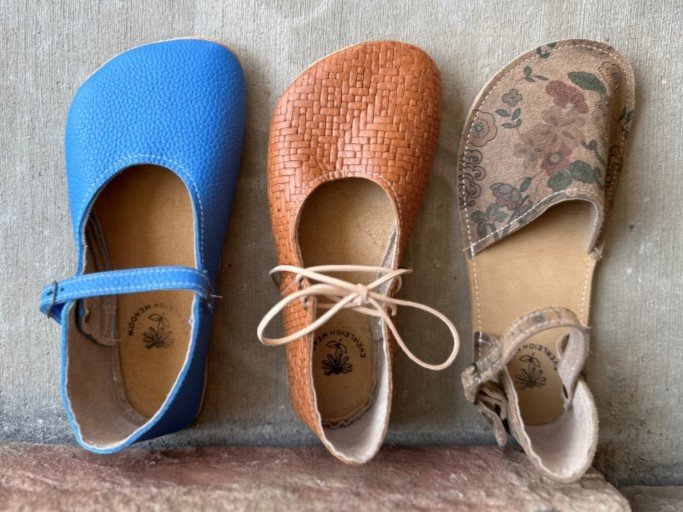 With 3 different width options (shown above), Everleigh Meadow will fit the vast majority of foot types. Each width option is also shaped a little differently as you can see, but the size chart is very detailed and includes two measurements for width (toe box and ball of foot), as well as the length. In general, they fit as follows:
You can learn more about the different foot and fit types here.
Since these are not constructed on a shoe last, they will lack volume in the toe box – this is more of an issue in the top stitched styles than in the hideaway styles (in photo above the far right shoe is top-stitched). If you have upturned big toes, you may want to size up by a half size to avoid the shallow end of the toe box or plan on stuffing the toe area with socks to stretch it out.
See below for which sizes and widths from Everleigh Meadow fit Anya and me best!
Ordering
Everleigh Meadow ships everywhere in the world, except the UK. All shoes are handmade in New Jersey, USA and turnaround time can vary (it's currently 35-42 business days), but it's always displayed at the top of the website so there's no surprises. Since all sales are final, it's especially important to take extra time to measure and double check the size chart. Ordering from a small, handmade to order shop like Everleigh Meadow is a different experience than ordering from a big brand or retailers – it's important to go into it knowing that.
Now here's a look at the 3 width and models Anya and I tried out!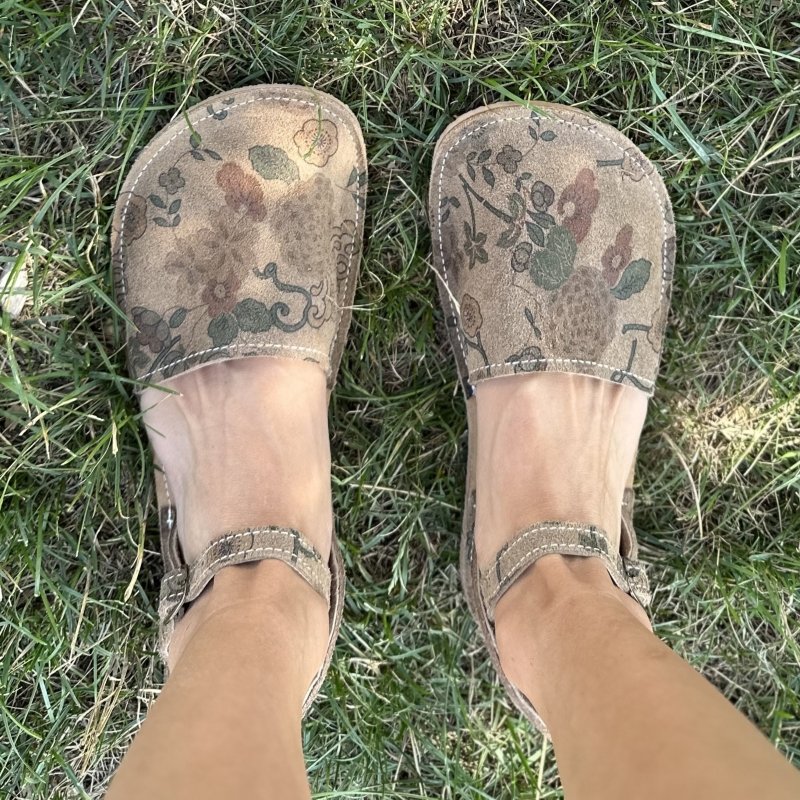 Explorer Mama Sandals – Anya is wearing these in size 6.5 Standard width. They fit her narrow heels well and this width will work best for average to wide feet. The top-stitched construction is best for low volume over the toes, and offers the smoothest feeling inside. The opening can be made to fit your particular arch height – Anya has low volume feet so Crystal made them shallower than usual.
---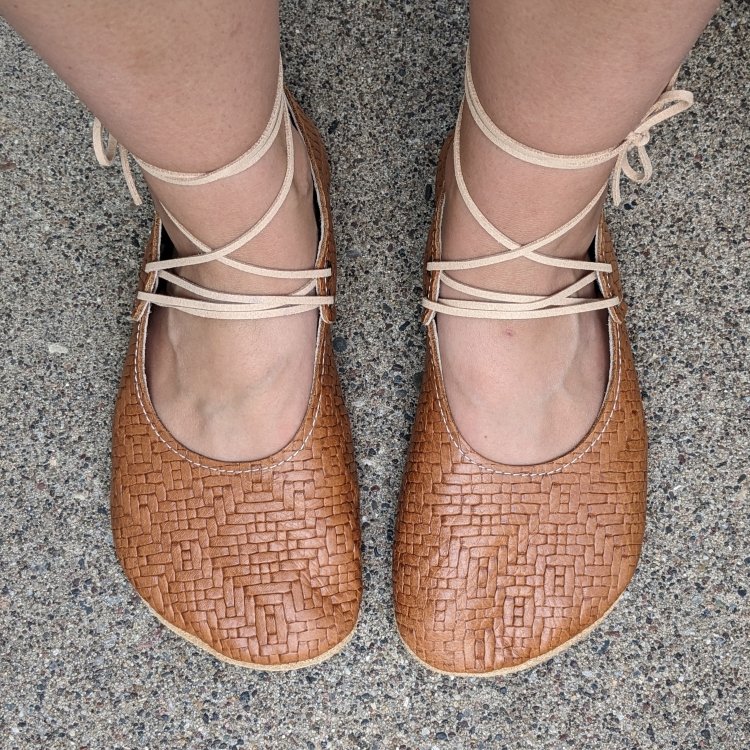 Hideaway Lace-ups – These are Medium width and I am wearing a size 7 (my typical size in flats). These fit my extra wide feet really well since I prefer a little closer fit in flats. The hidden seam construction offers more volume over the toes, but does put the seams inside the shoe so you can feel them. This doesn't bother me, but if you're sensitive – it's something to keep in mind.
I usually don't love laces around my ankle and expected to trim them immediately, but these actually stay up without feeling tight or heavy on my legs! They're a tiny bit stretchy and really soft.
---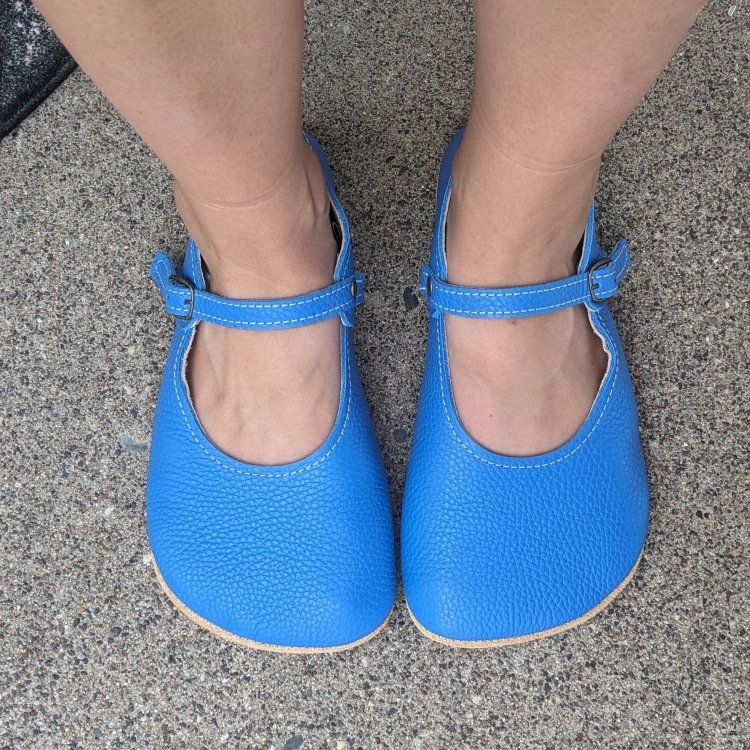 Hideaway Mama Janes – These are Wide/Full Splay width also in size 7 and I have extra splay room! That almost never happens and those with extra wide fan-shaped feet (or Pizza Feet, as we sometimes lovingly call them) will love this option.
*This Hideaway Mama Jane style is not yet available publicly, but will be launching soon!
---
If you're looking for some fun, feminine barefoot shoes in a variety of colors and widths – Everleigh Meadow is worth checking out. They are more affordable than many barefoot shoe brands and you can tweak the fit to get them just right. And don't forget, you can use code ANYASREVIEWS for 10% off from Everleigh Meadow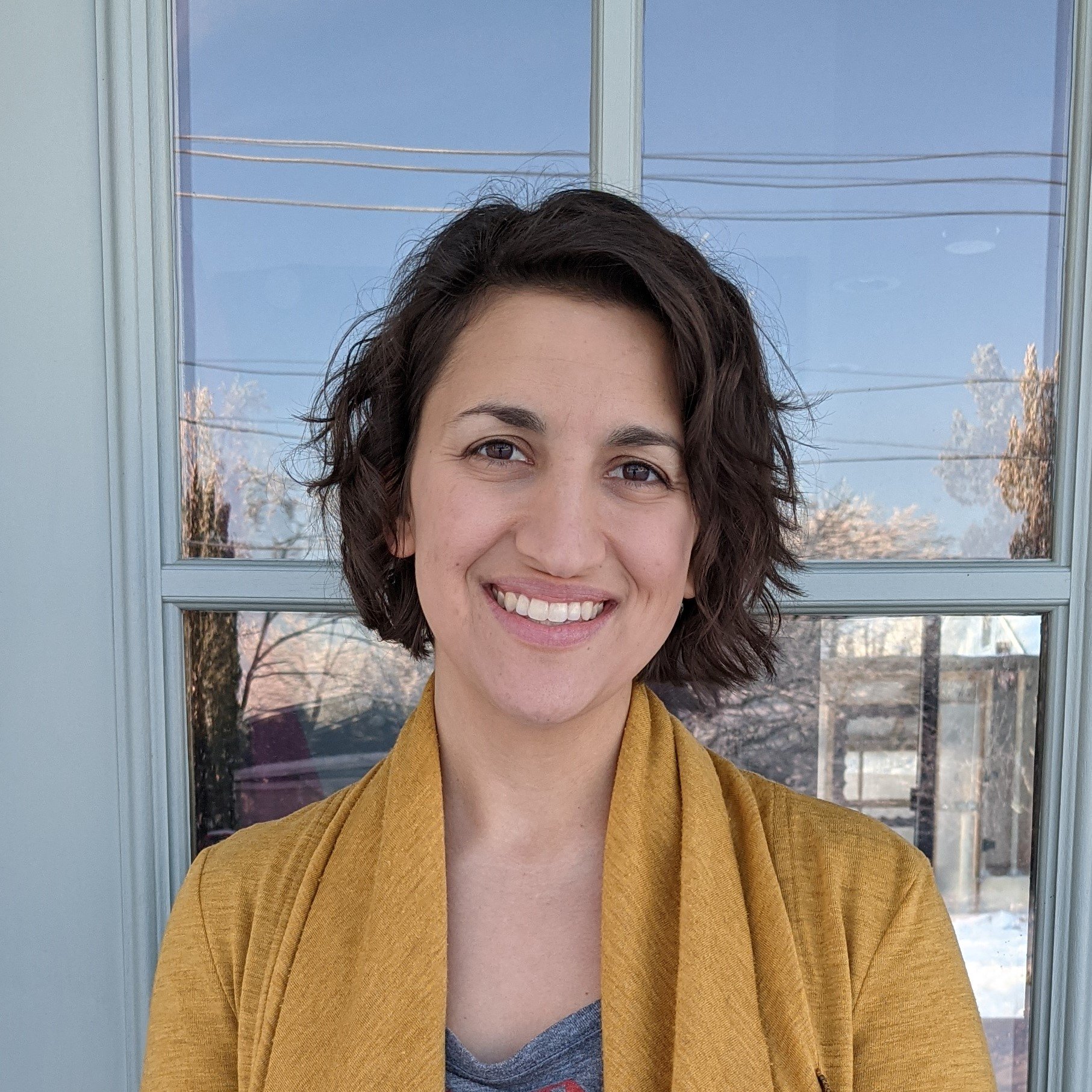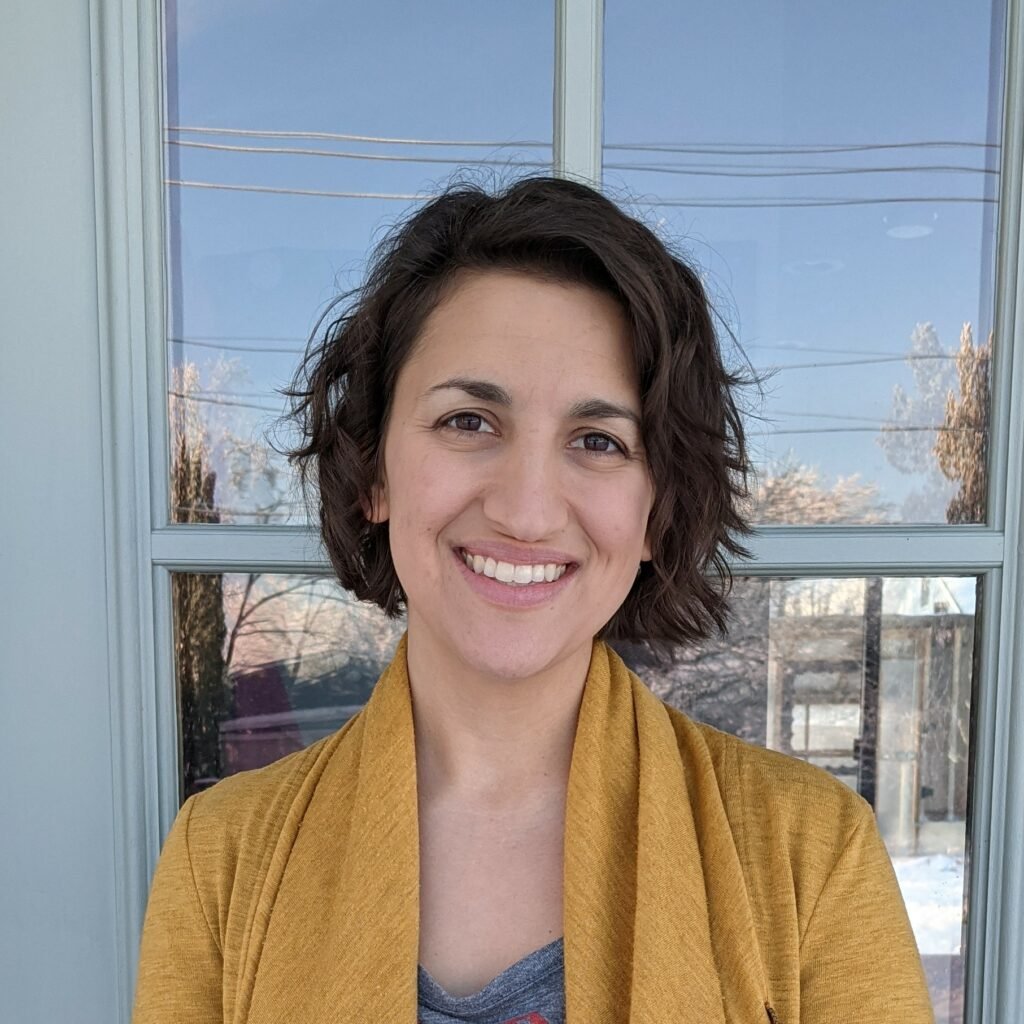 Samantha is a writer, researcher, and executive assistant for Anya's Reviews and stay-at-home mom to 5 littles. In addition to shopping online for footwear for her family, she spends her time homeschooling, reading, weaving, and doing home improvement projects with her husband.