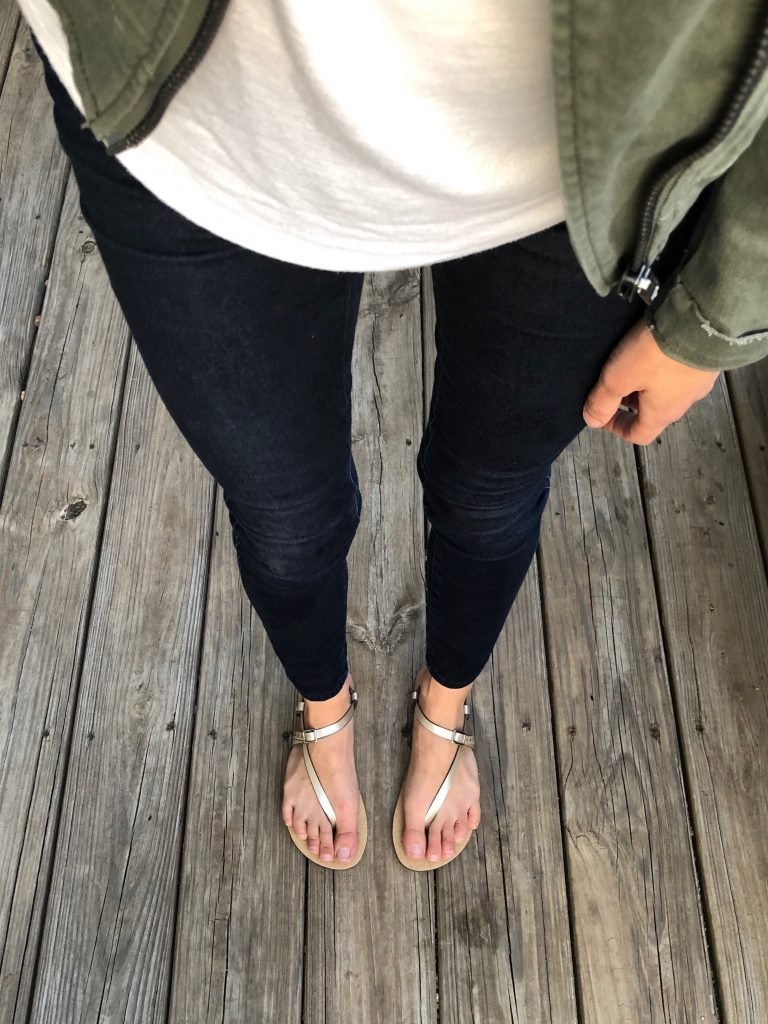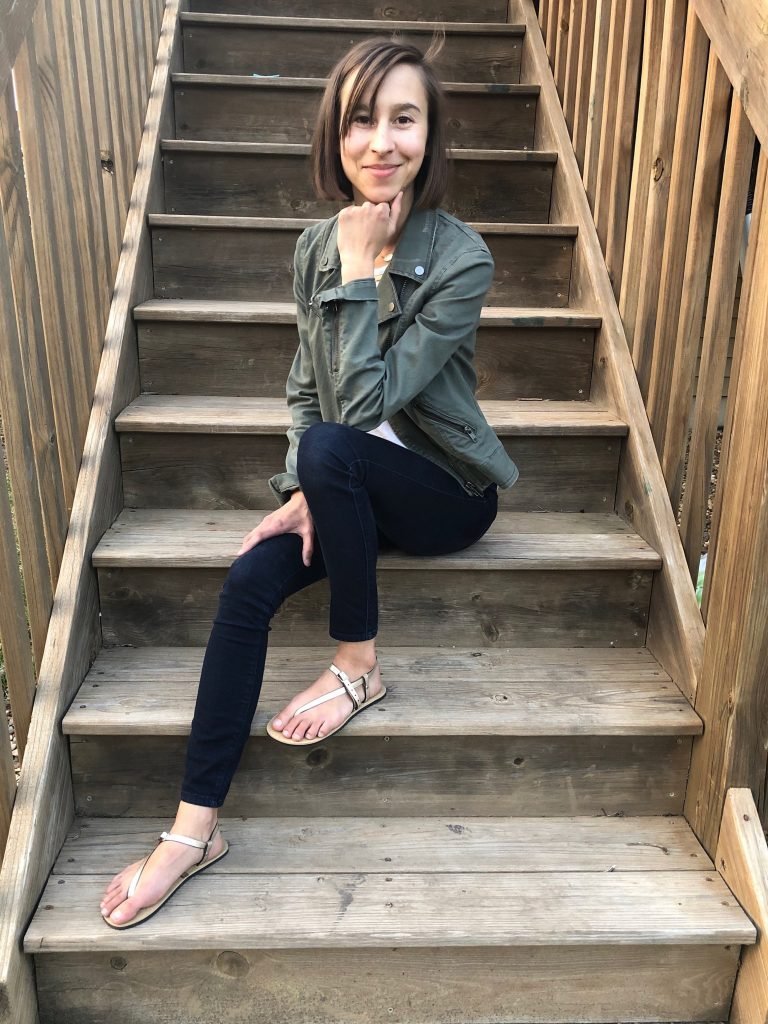 The Unshoes Saffron is now back in platinum with some updates to be more durable. Get 10% off with code ANYA
**Giveaway is closed **
I've been doing a lot of posts recently on cute, affordable shoes for women, and it's great to find minimalist-friendly options made by "normal" shoe brands. But it's even better when you can find uncompromising style in a brand that is specifically geared toward minimalism.
The Unshoes Saffron is exactly that. They are one of the most fashion forward sandals at the best price ($80) currently being sold by barefoot brands.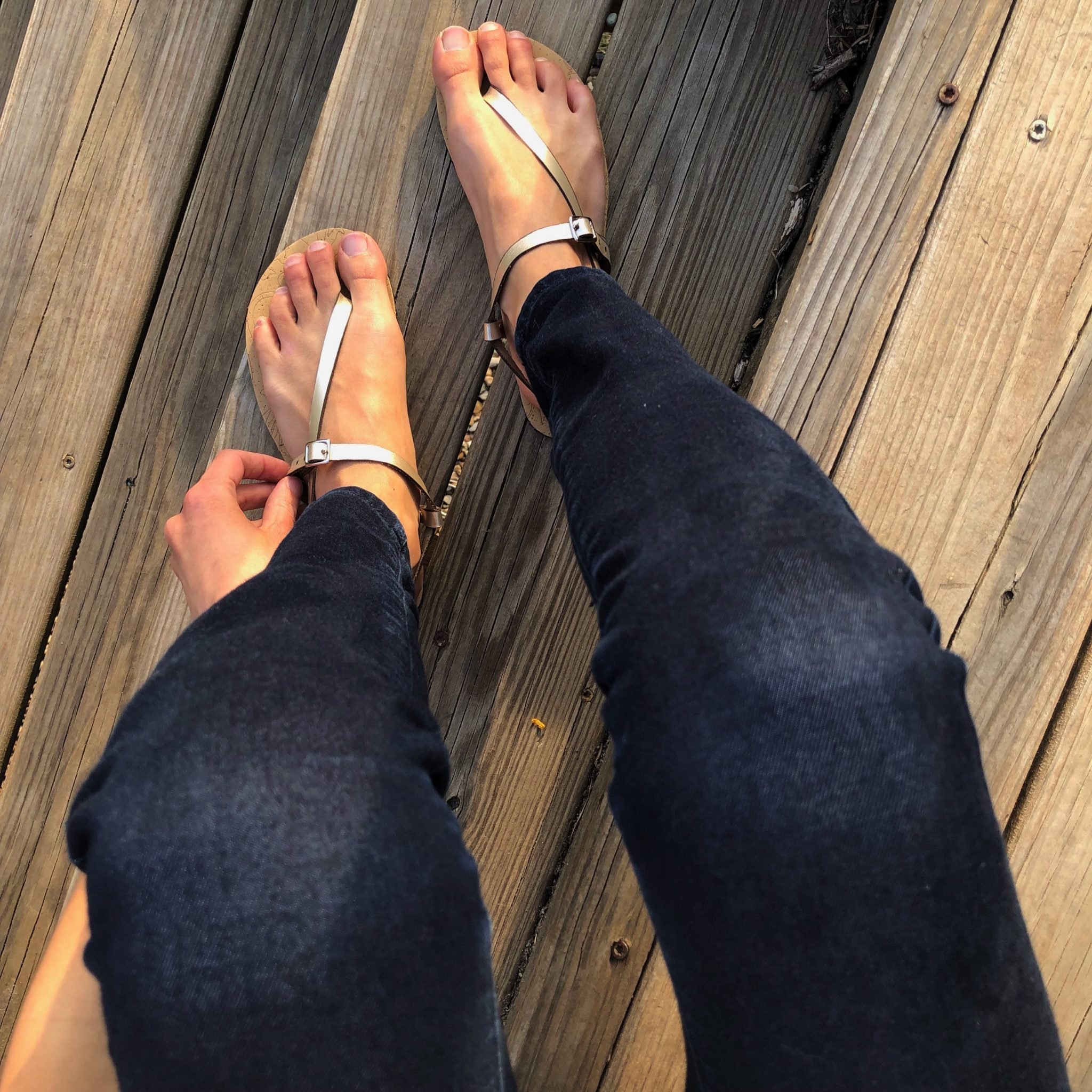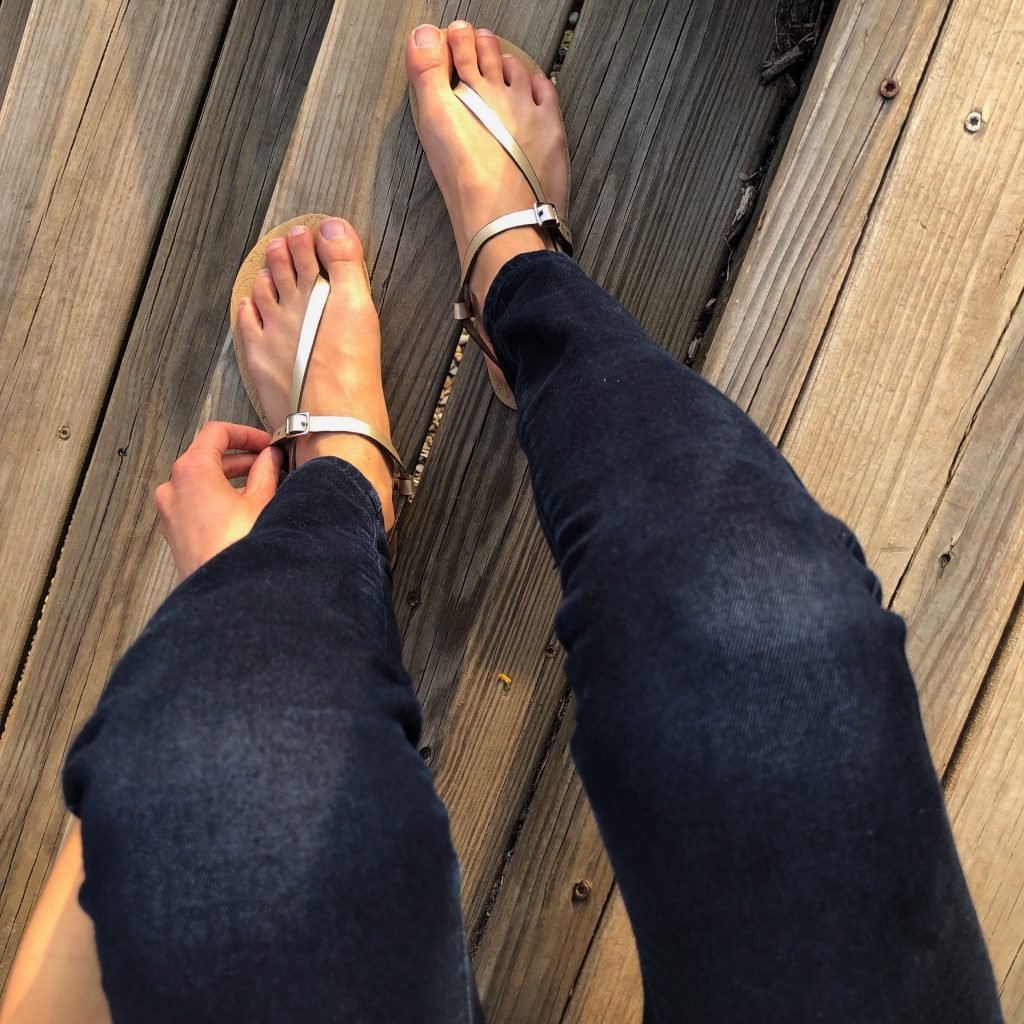 Materials
The design is based off of Unshoes Wokova sport sandal ($55) but elevated to a dressy sandal with a metallic leather strap and cork insole.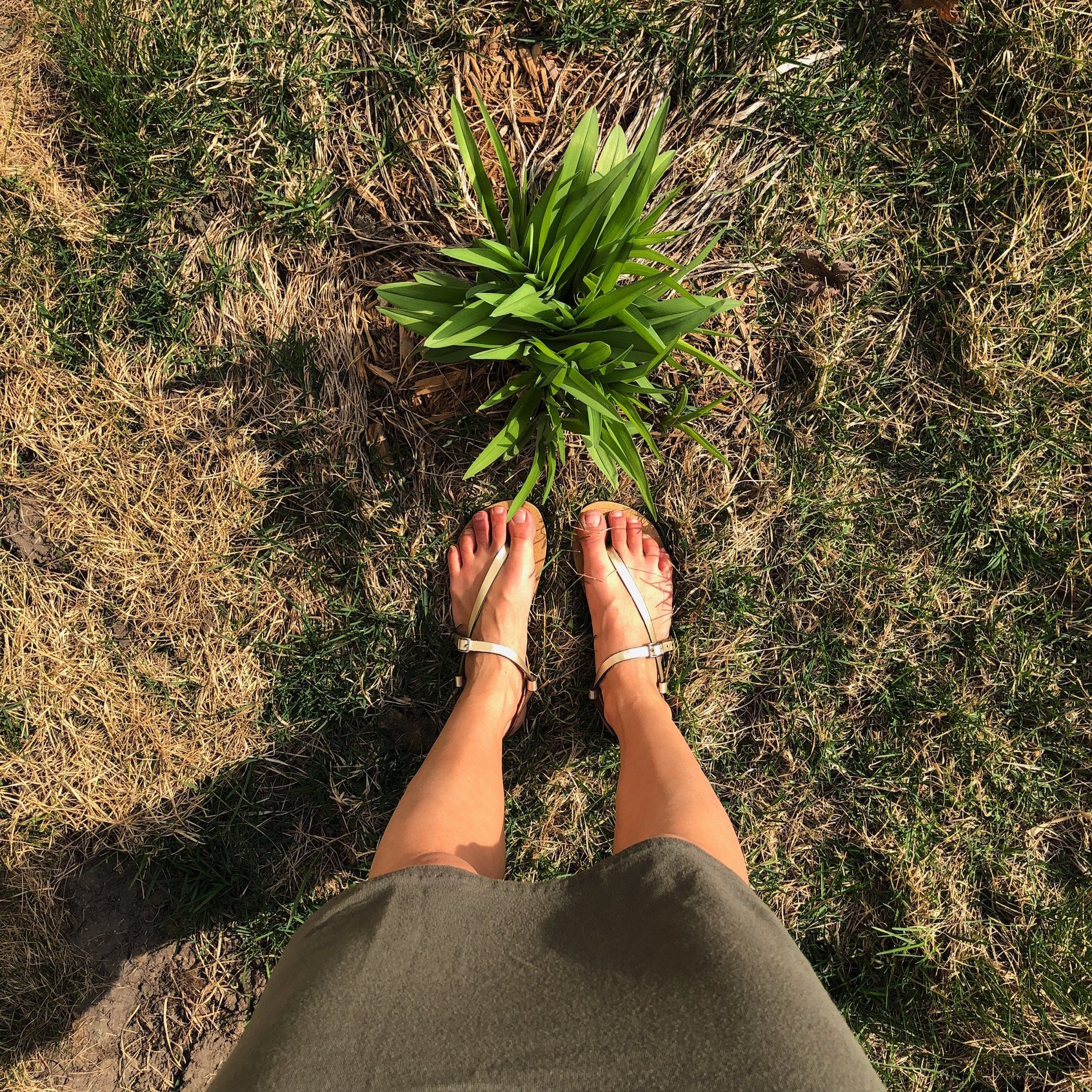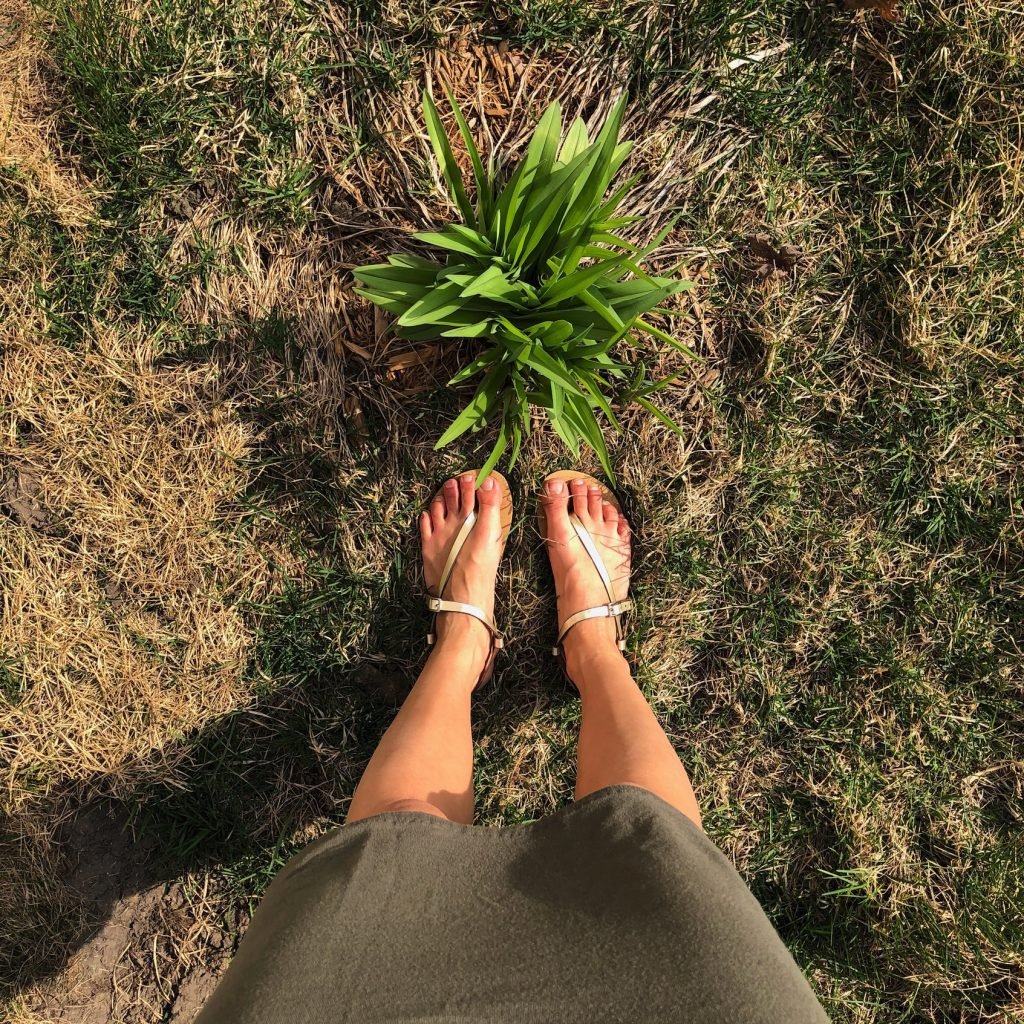 The strap comes in 3 different colors: turquoise, platinum, and metallic black. All are adorable, but platinum is my favorite for its versatility and neutrality. The platinum can be worn as a bridal sandal and not look out of place one bit!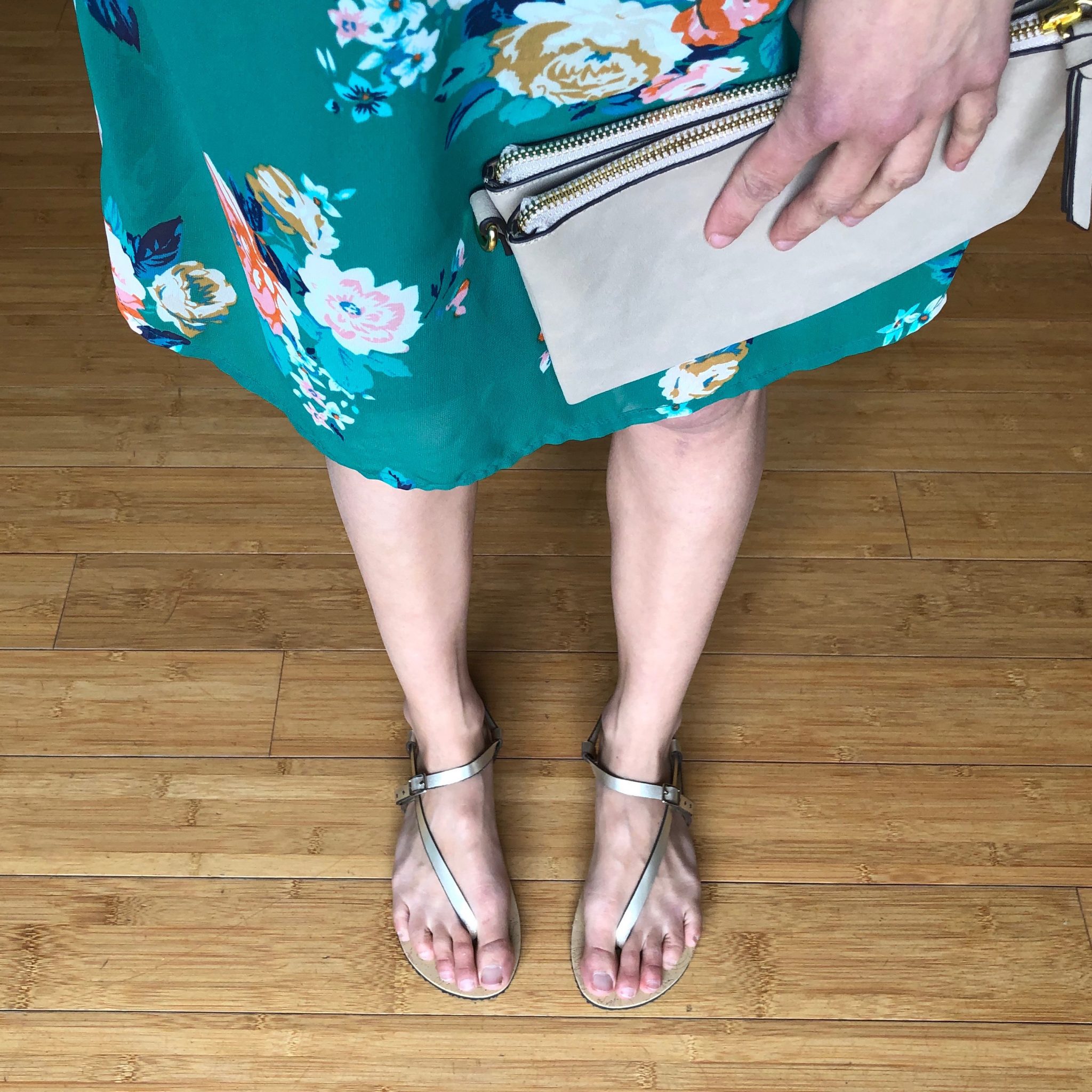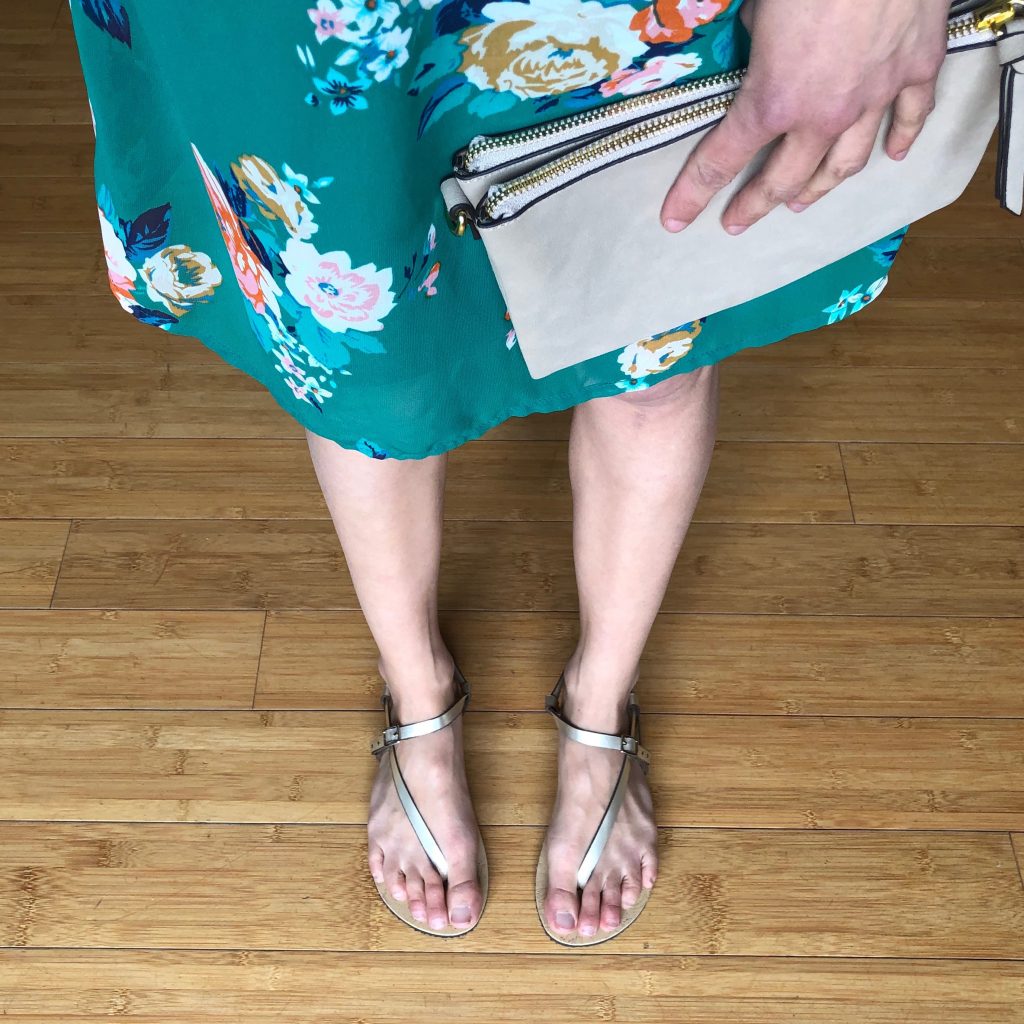 The style is simple but elegant, and does not cross over the toes at all, so there is zero movement restriction. The strap going up the foot has a lengthening effect, and when combined with the neutral color of platinum you've got legs for days.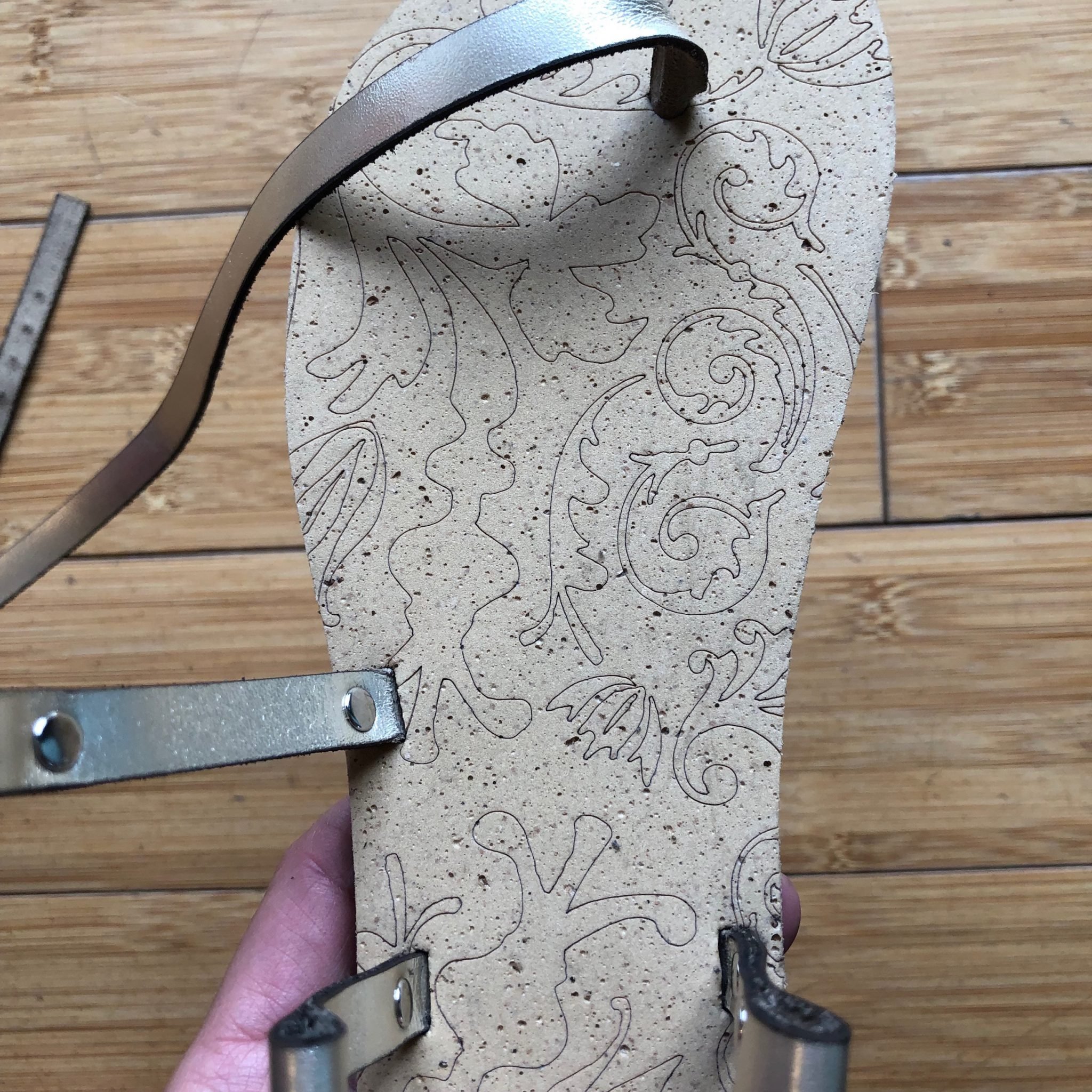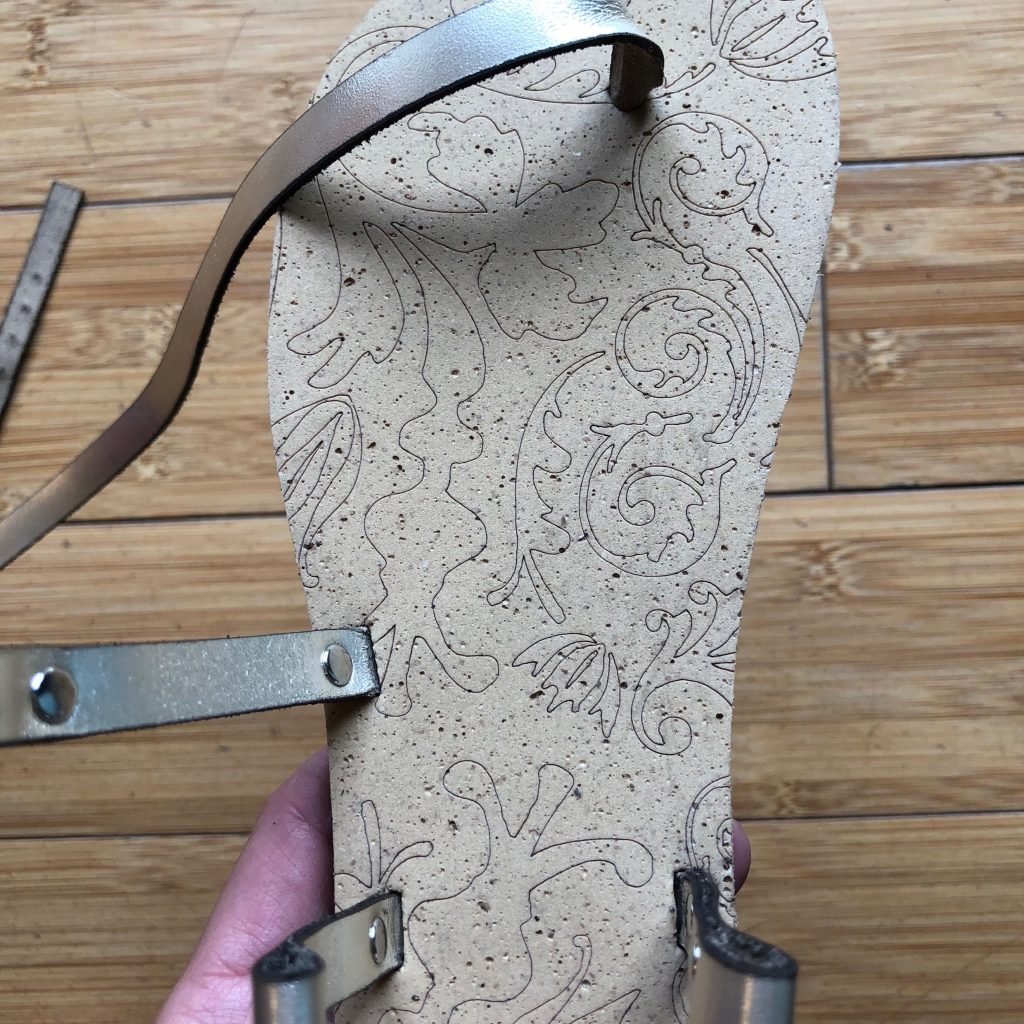 The insole (which has a pretty floral design lasered on it) is made of cork foam and the outsole is Unshoes signature flexible sole. I like cork on shoes as it is shock absorbent and the natural material doesn't get smelly or sweaty. Total stack height is 8mm.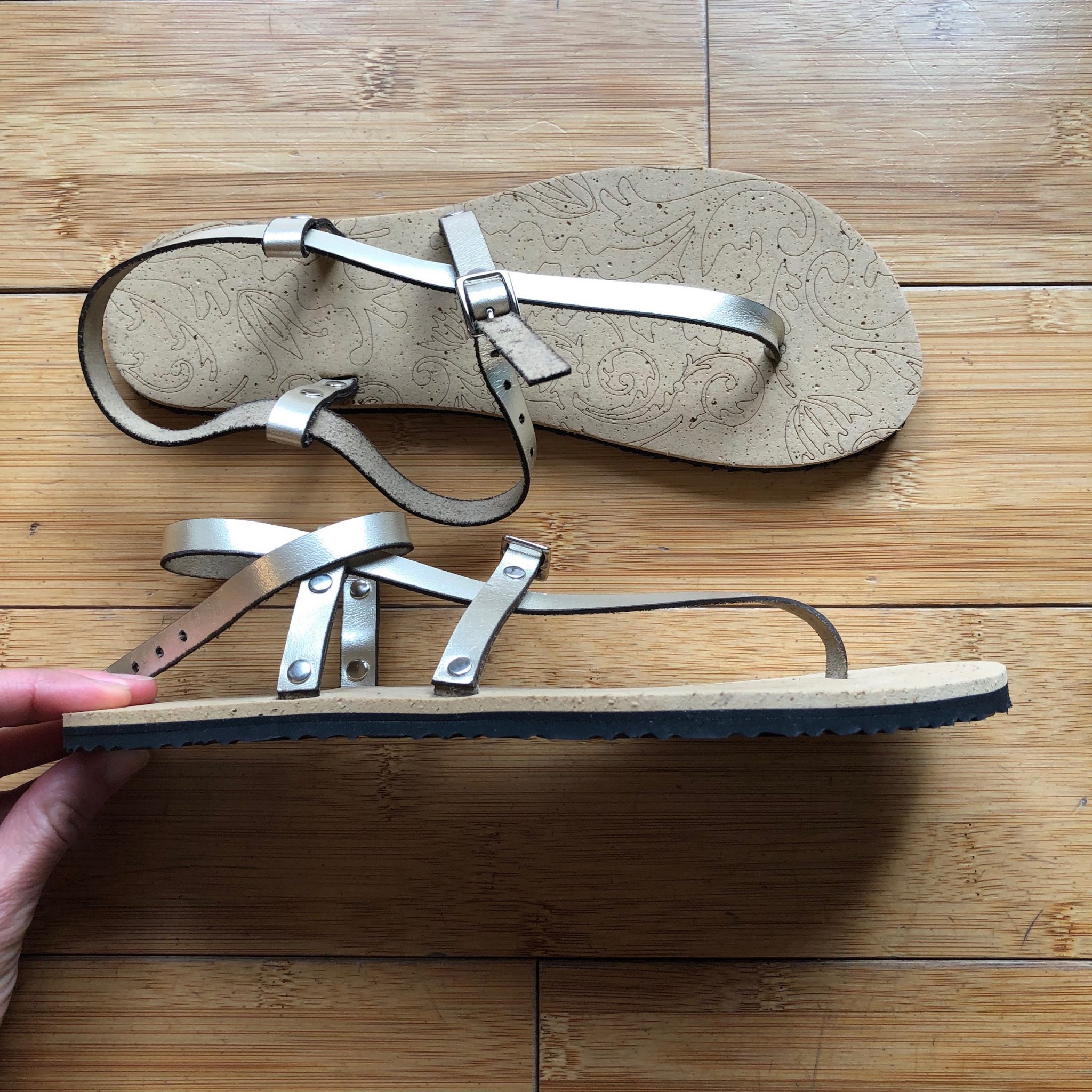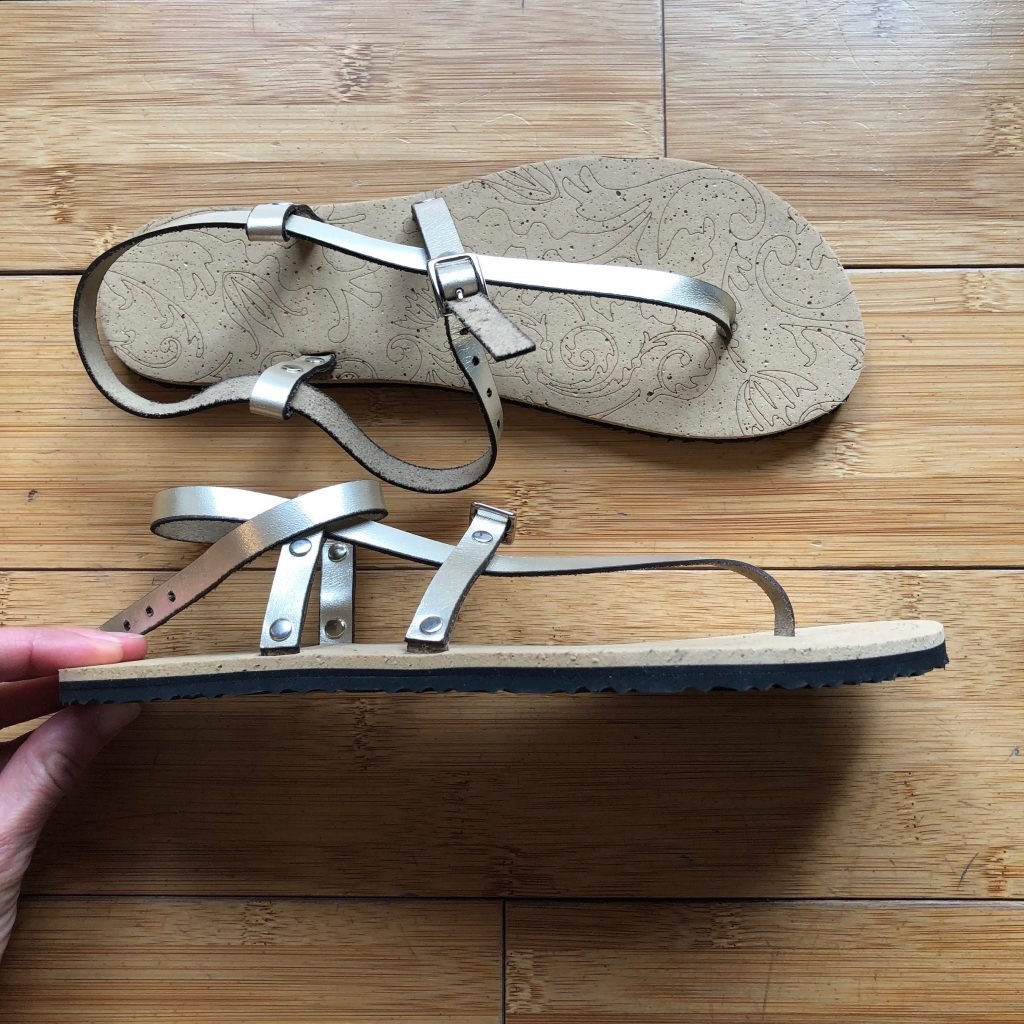 The straps are a soft leather that is comfortable on the foot from the beginning. I did find it to stretch some, which was a problem as I was already on the smallest buckle hole. I had to carefully nail a hole farther up after wearing them a while. Having more buckle holes to begin with would be great for low volume folks like myself.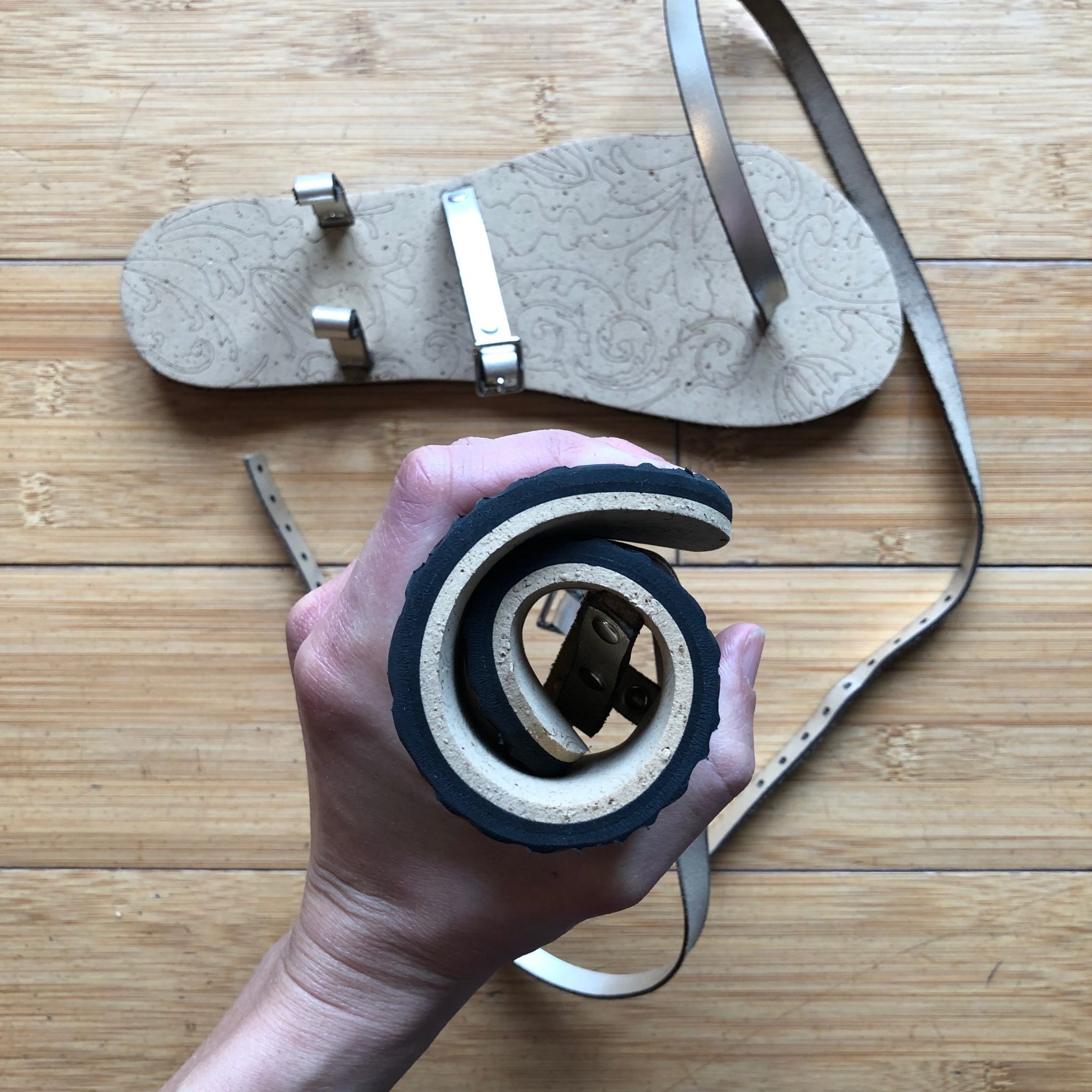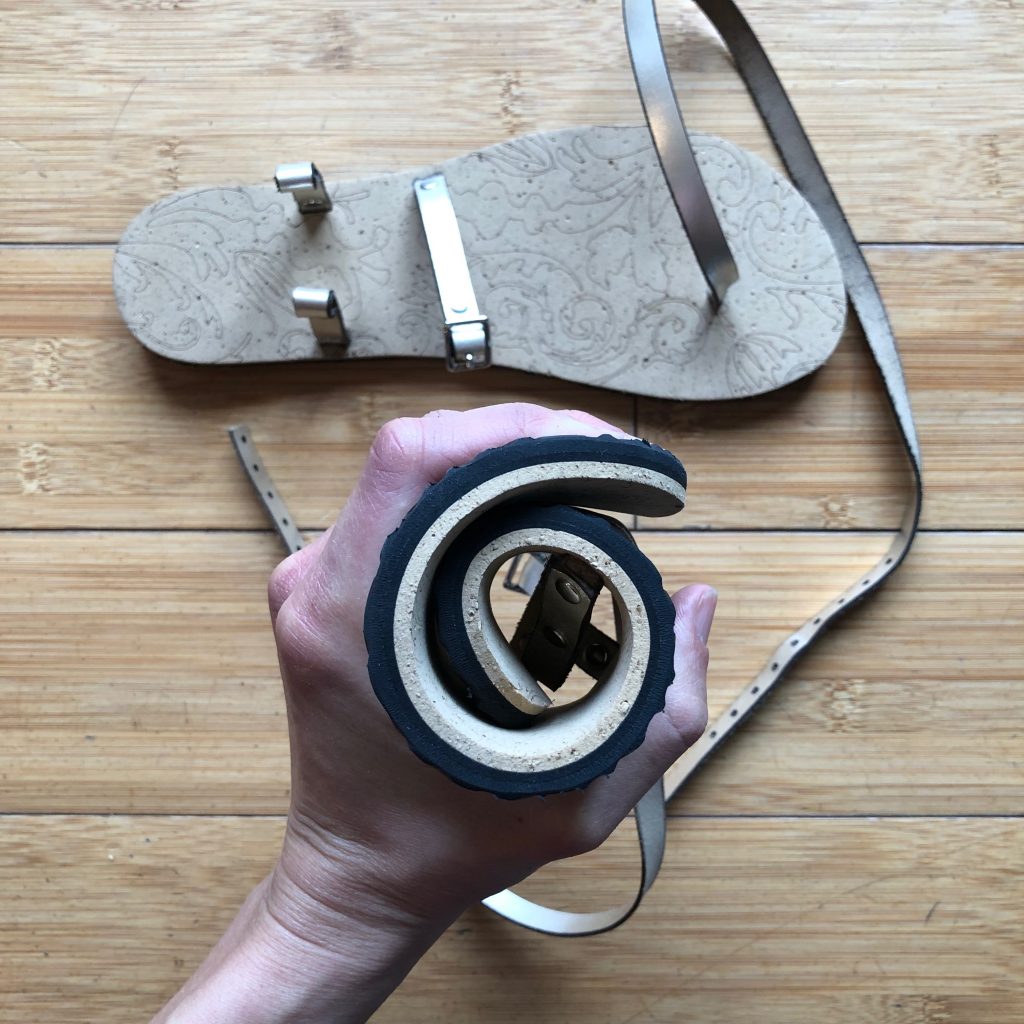 The strap was also really long on me. This I wouldn't change however, as it means that the shoe can fit a wide variety of foot volumes. If the strap is too long for you it can be snipped to a comfortable length or tucked underneath the foot. I tucked my strap for a while until I was confident about where I wanted it cut.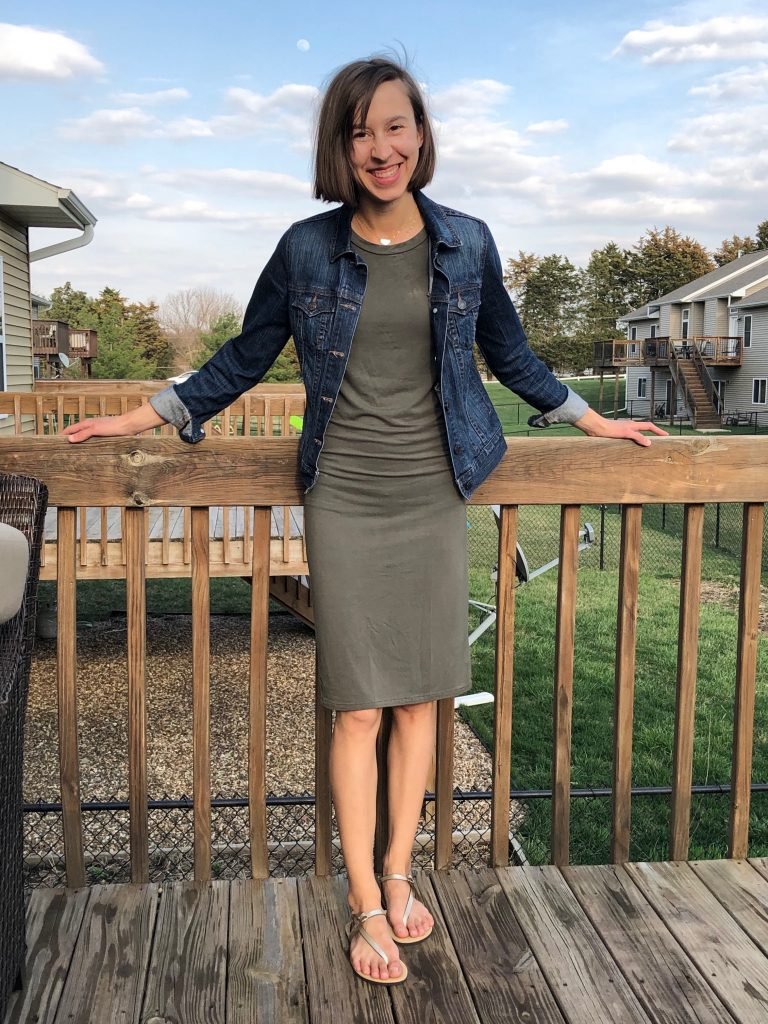 Fit
As advised on Unshoes site, these are not made for rigorous outdoor activity due to the delicate nature of the strap. The thin strap is feminine, but not super secure. I feel good walking in them, but if I were to suddenly bust a move or do cartwheels my feet would slide around.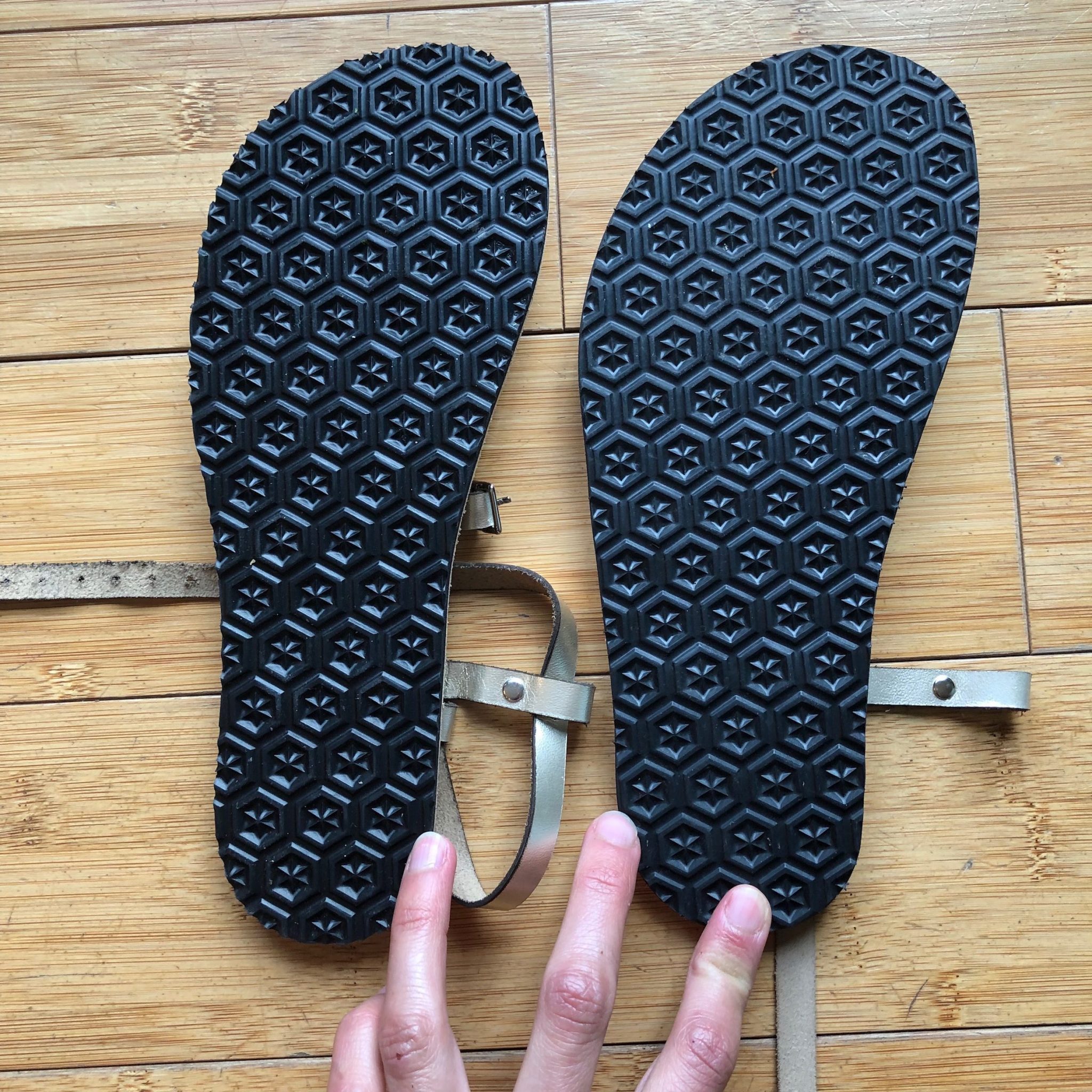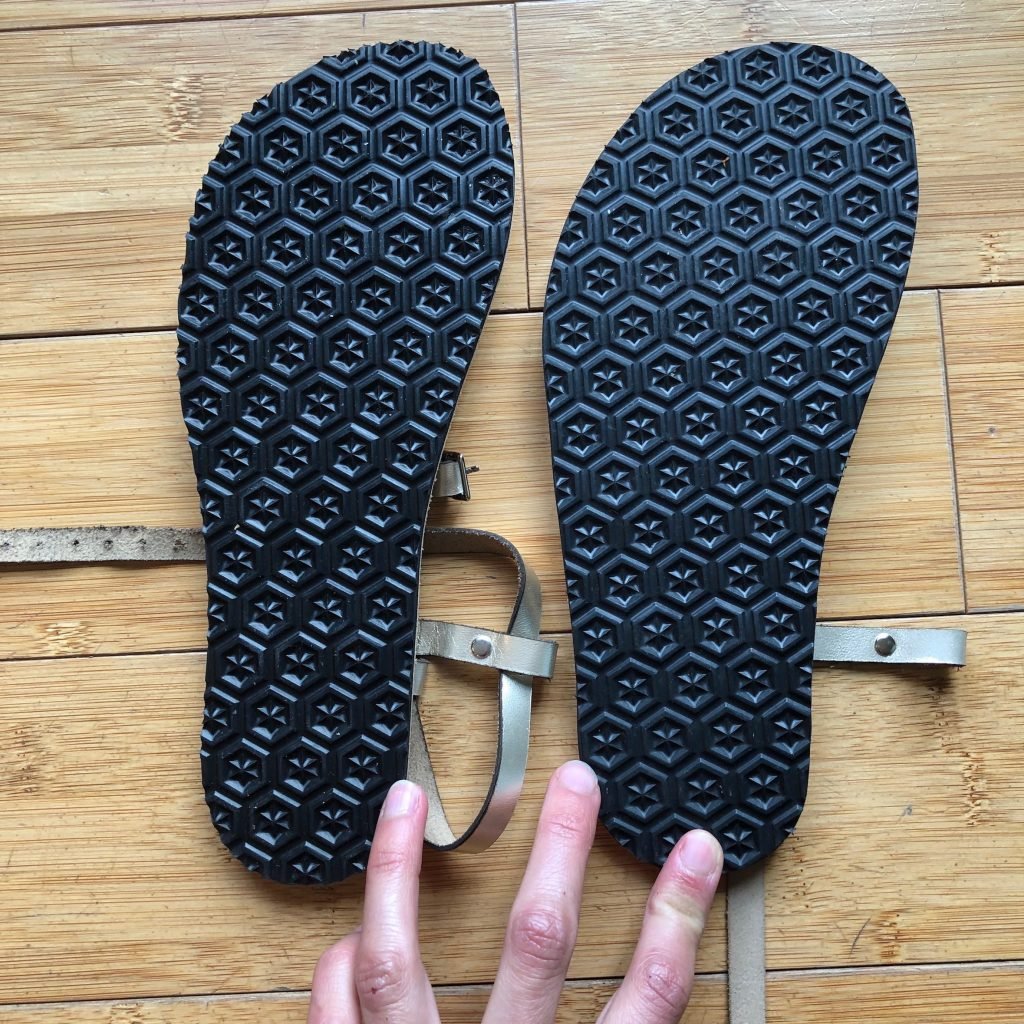 There are two sole sizes offered for the Saffron, regular and slim (pictured above). The printable templates on their website are based off the regular sole shape. The graphic below shows how the slim sole differs from that shape. Unless otherwise specified, all pictures of me wearing these are the slim sole.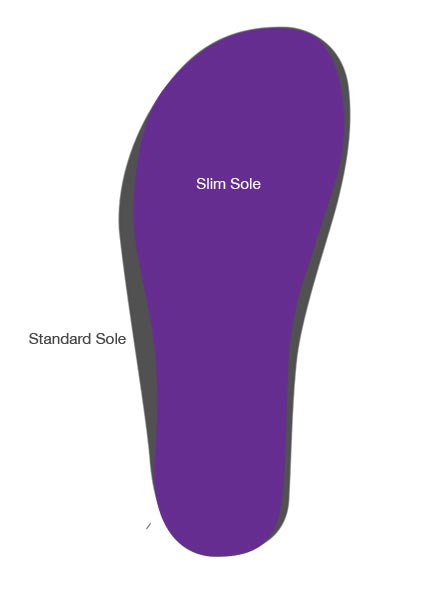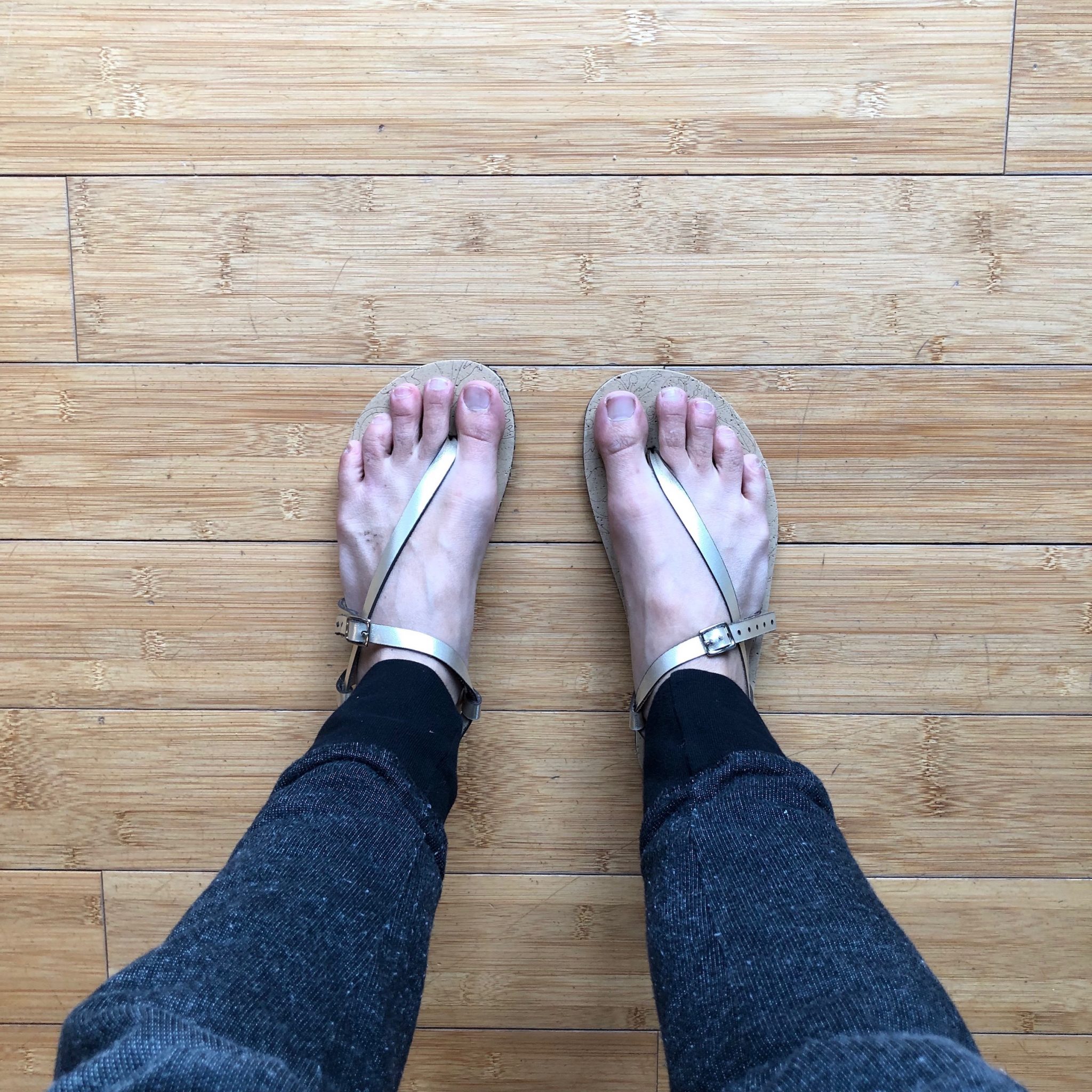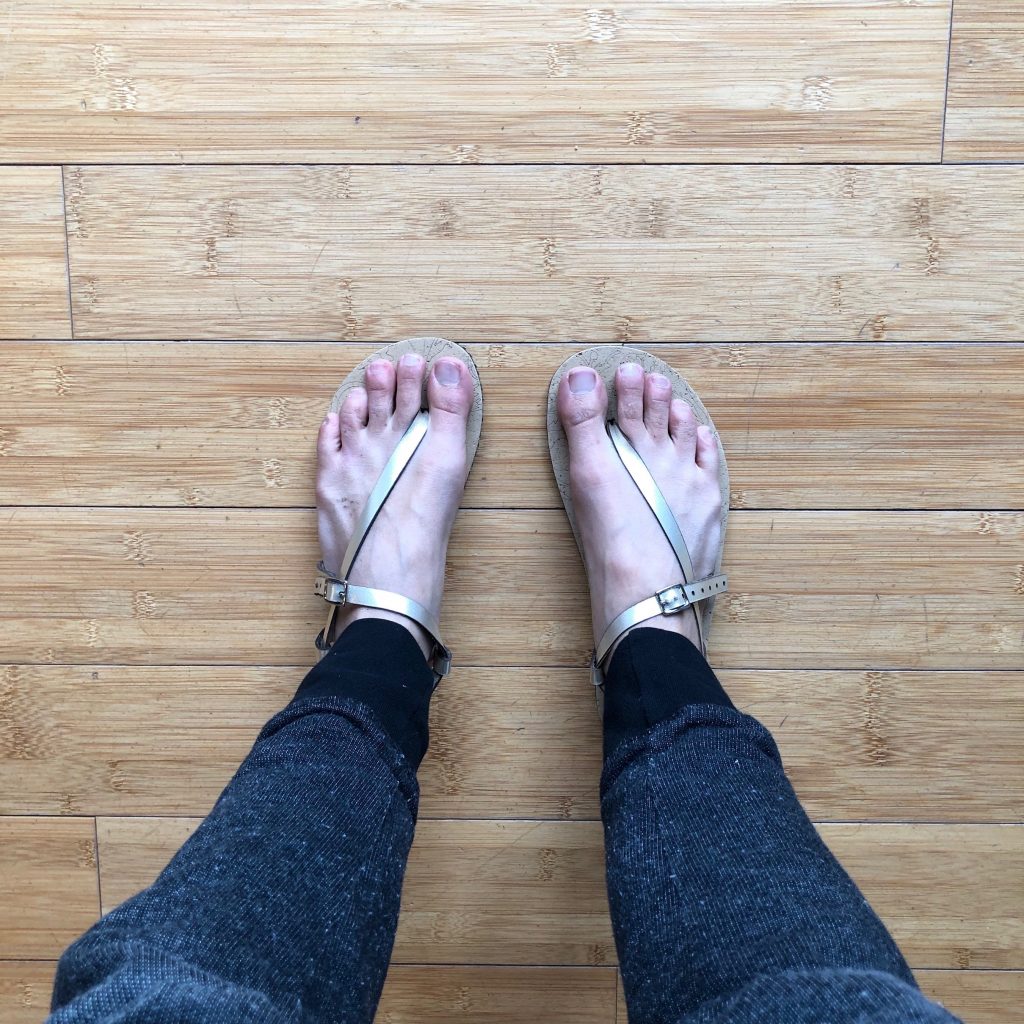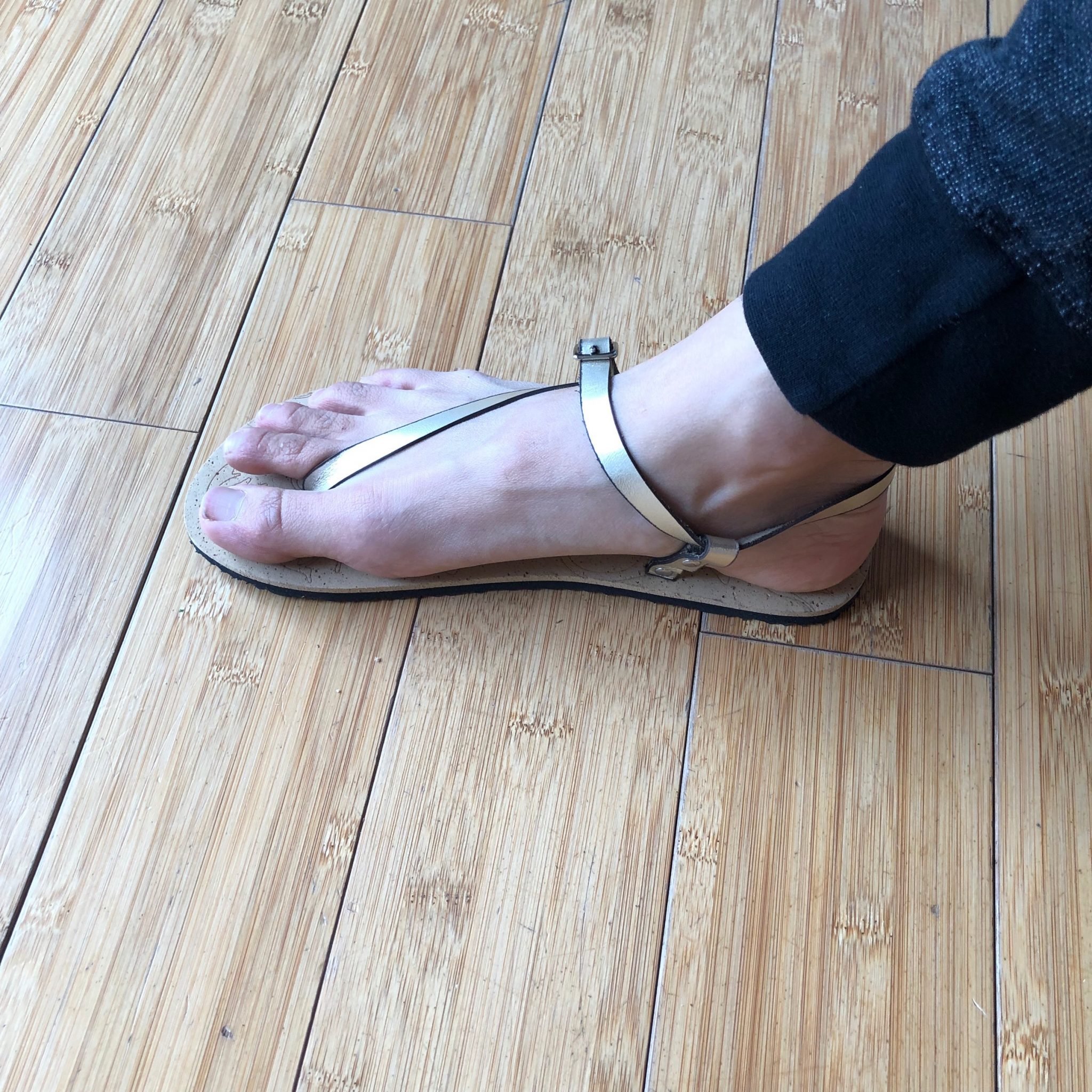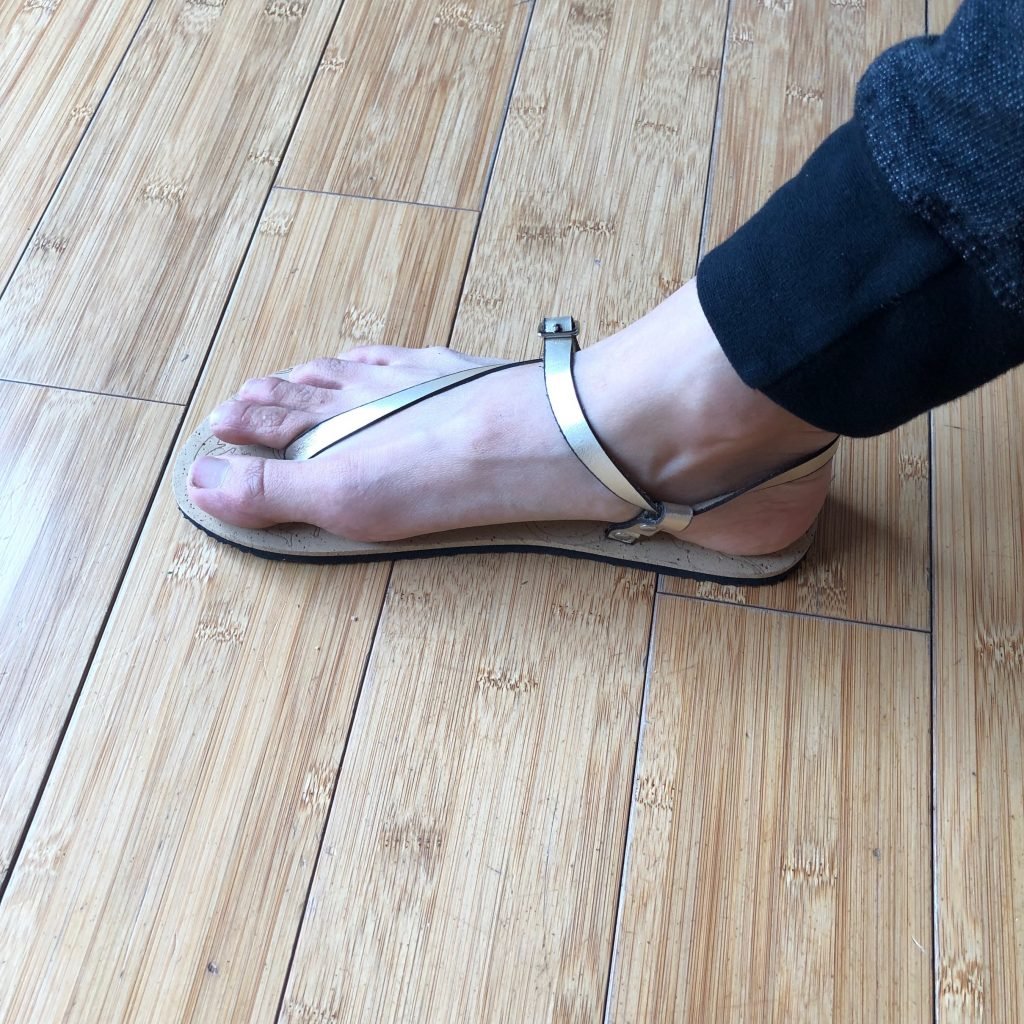 I prefer the slim sole in my Saffrons as the regular sole has a lot of space around the edge of my foot. The slim sole is only just wide enough for my feet and from above you can't see much of the sole, but this isn't a problem for me. I prefer the sleek look of it and I find it easier to walk when there's less sole to carry around with me.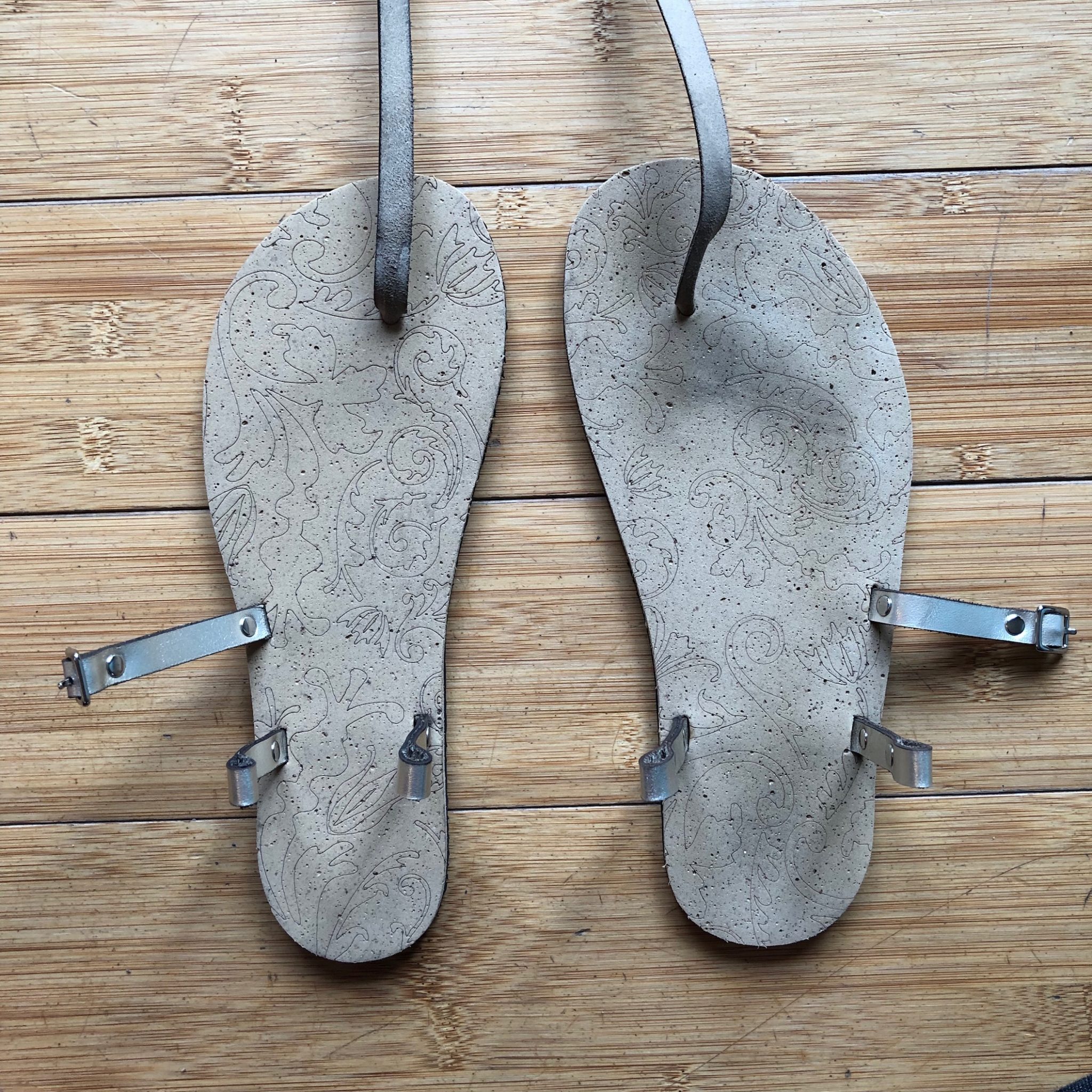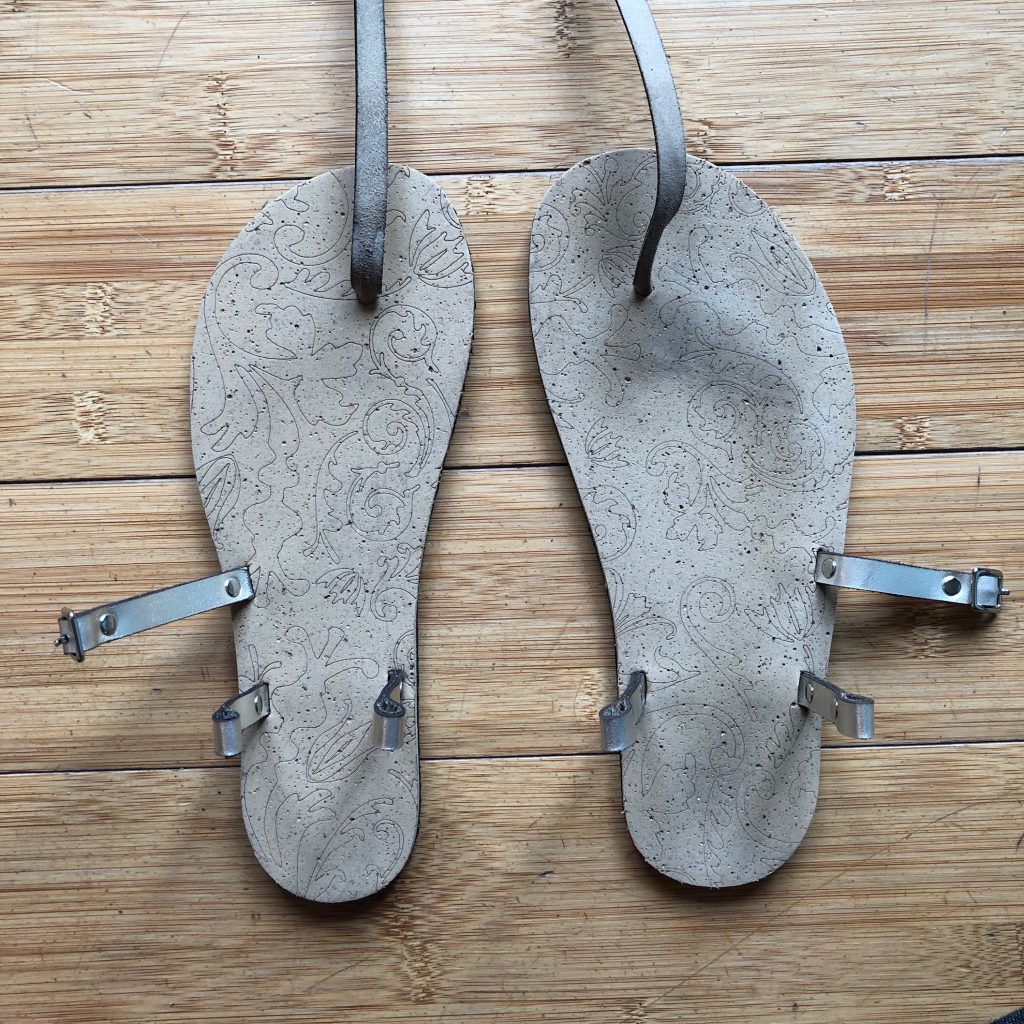 Another reason the slim is a better choice for me is the straps are placed closer to the foot. This helps keep my thin foot more secure to the sole.
Using the printable size templates on the website to see how much space you have around your feet will be the best way to determine which sole size you need. Unshoes also has a free size exchange policy (which includes sole size) so if you get it wrong the first time, don't fret!
Style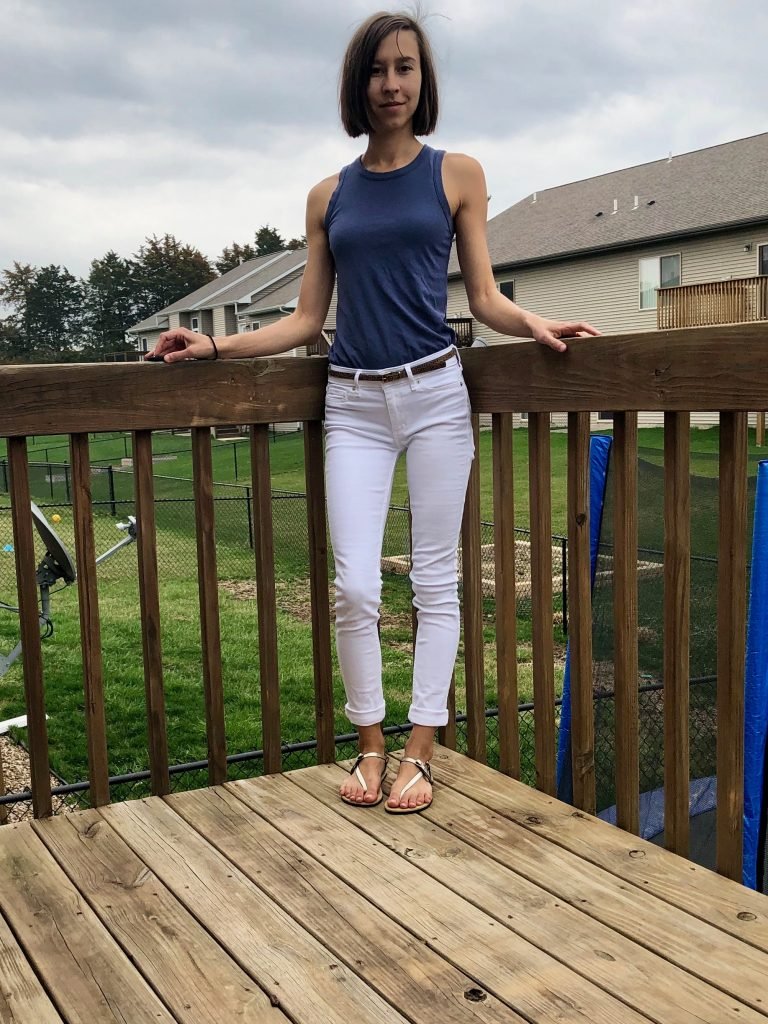 The sleek design of the Saffron is effortless to style. They're perfect for casual looks, dressy casual looks, or even with fancy dresses for a wedding or prom!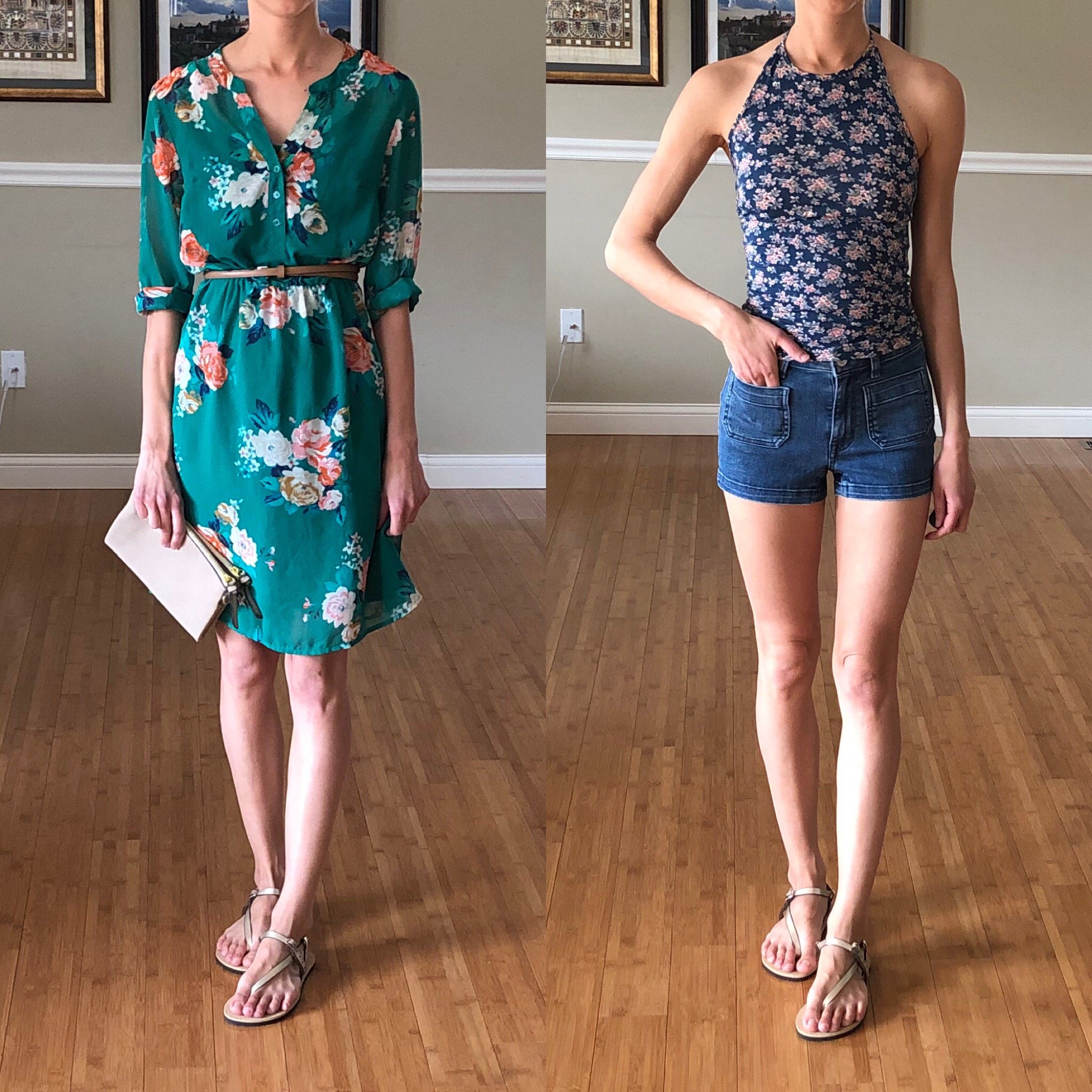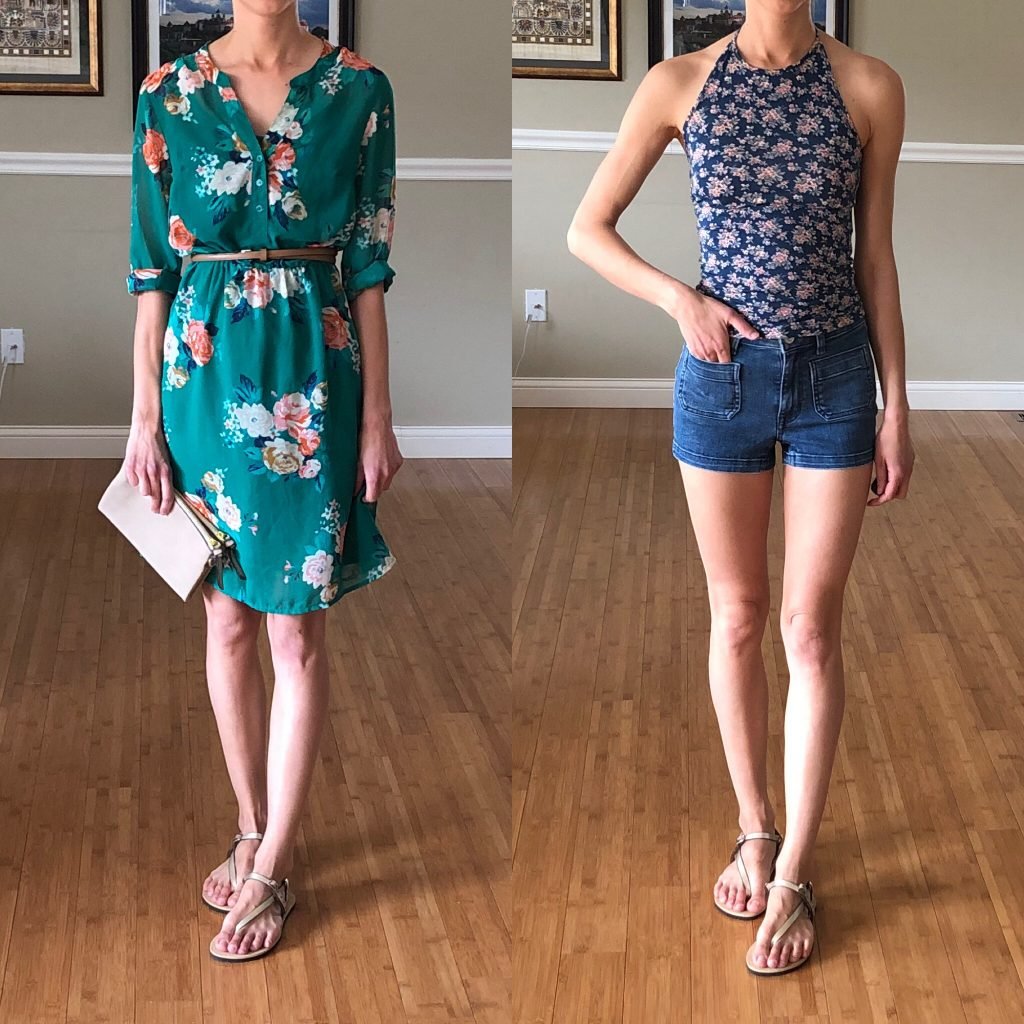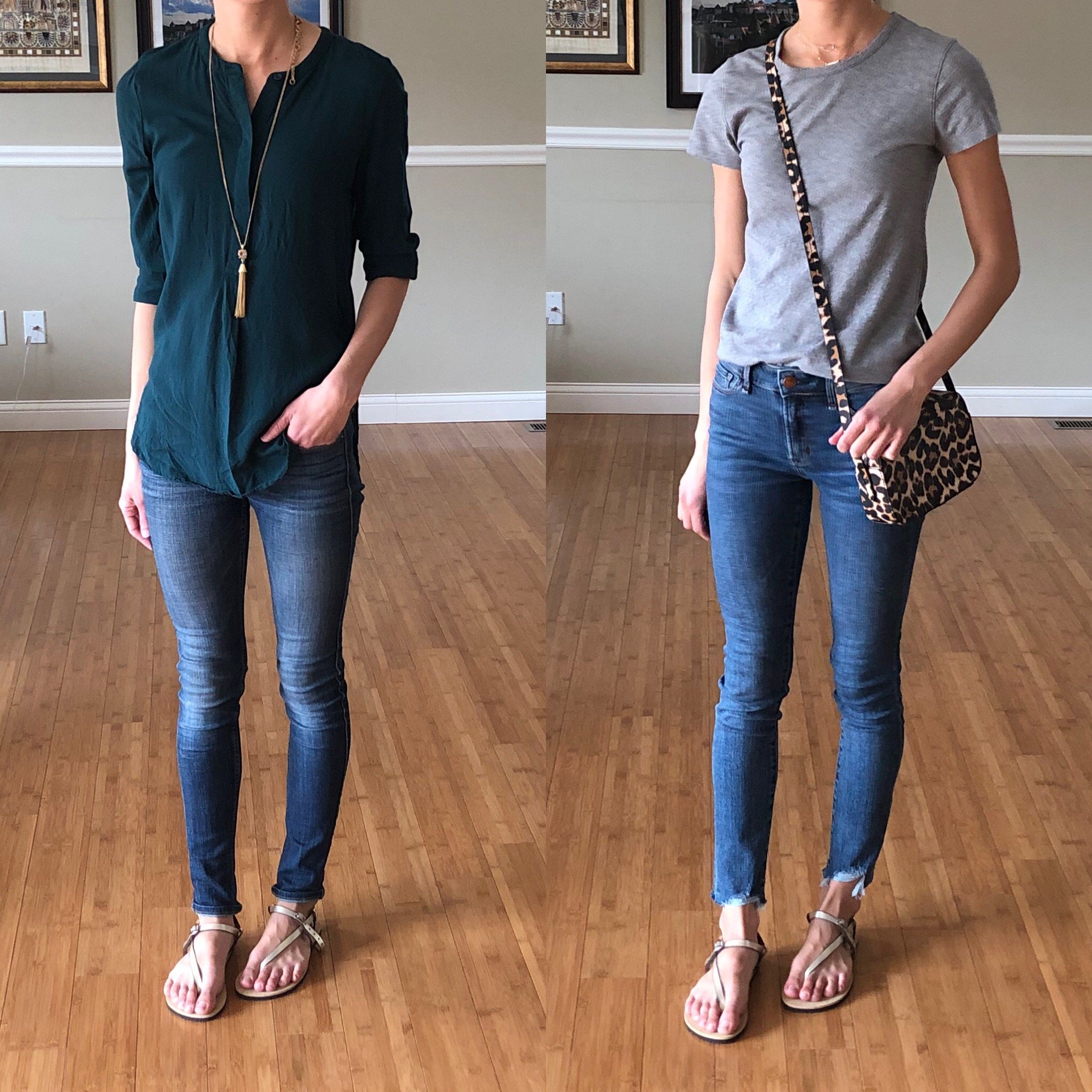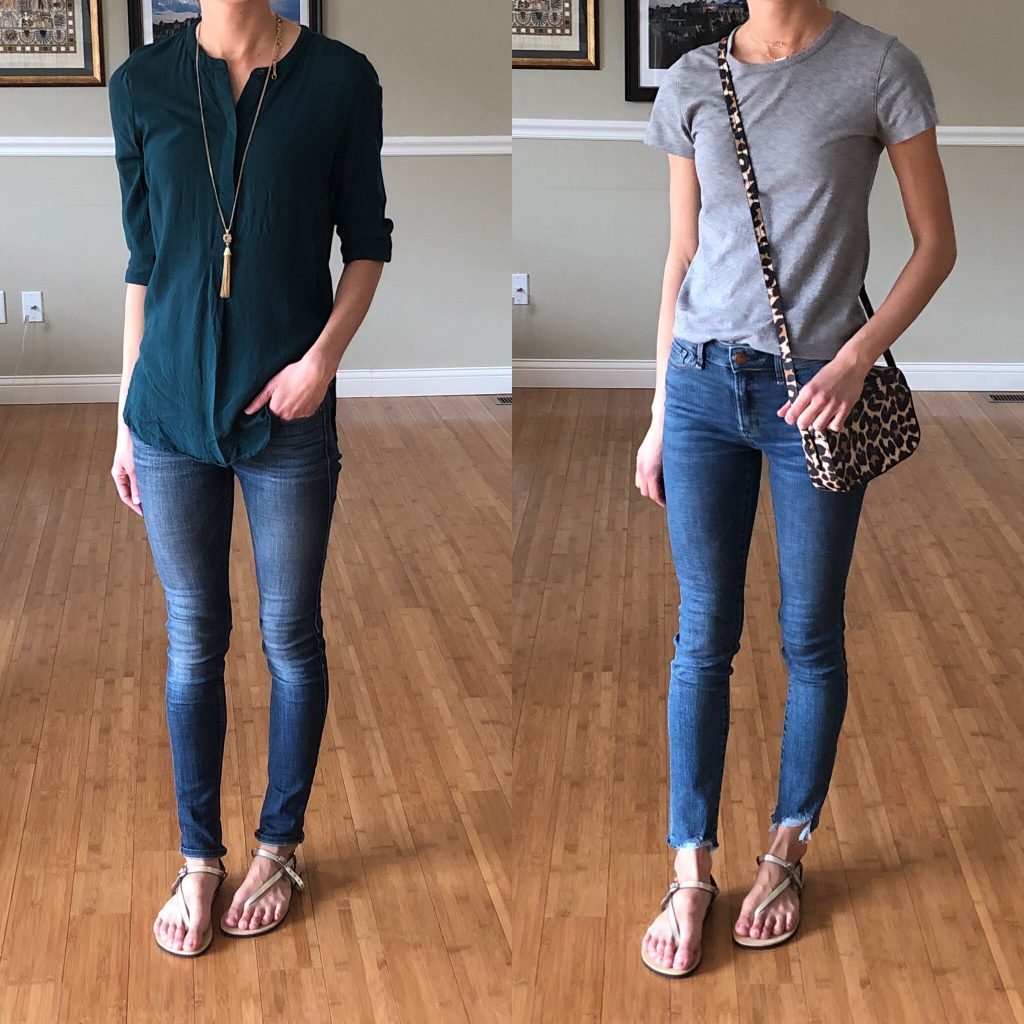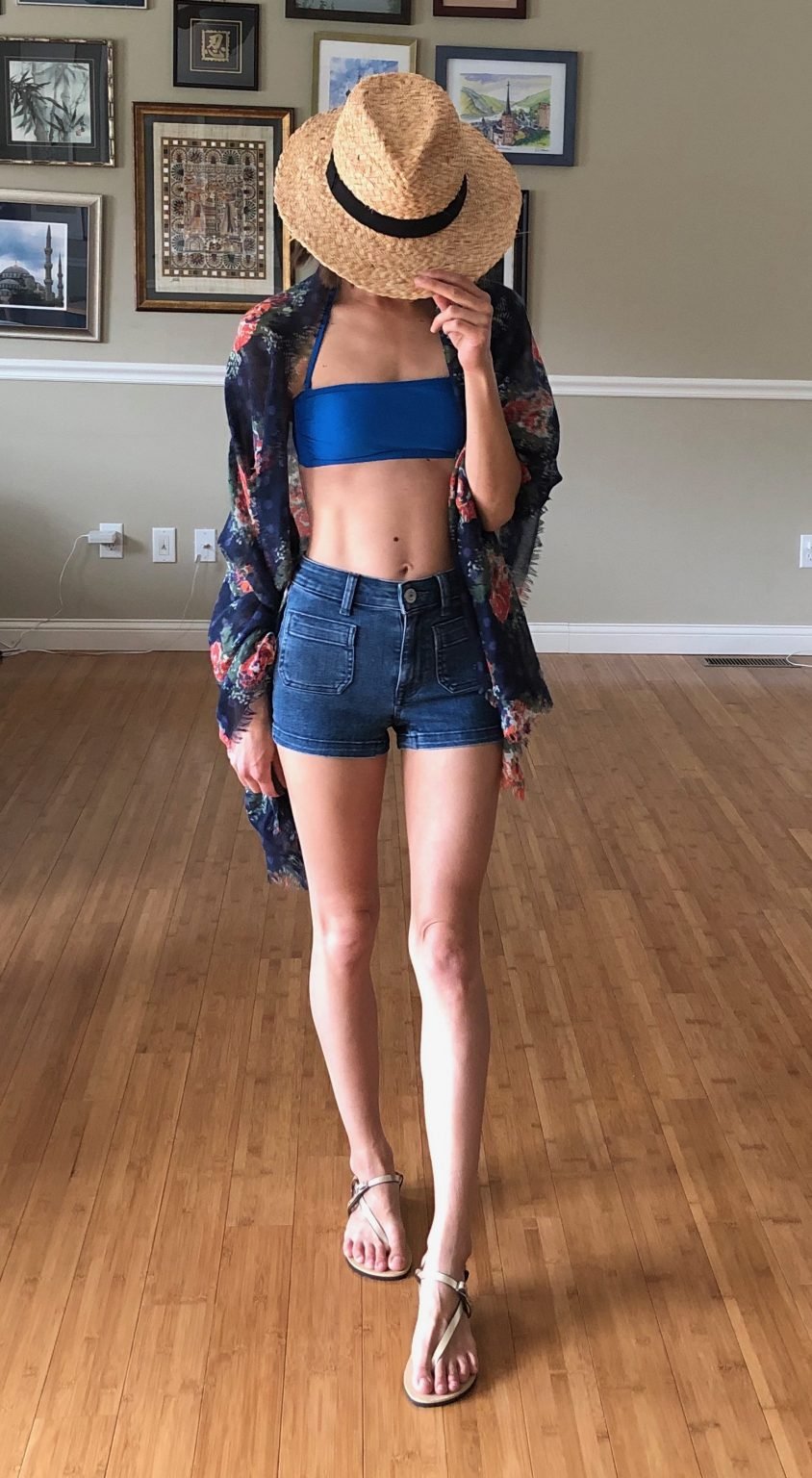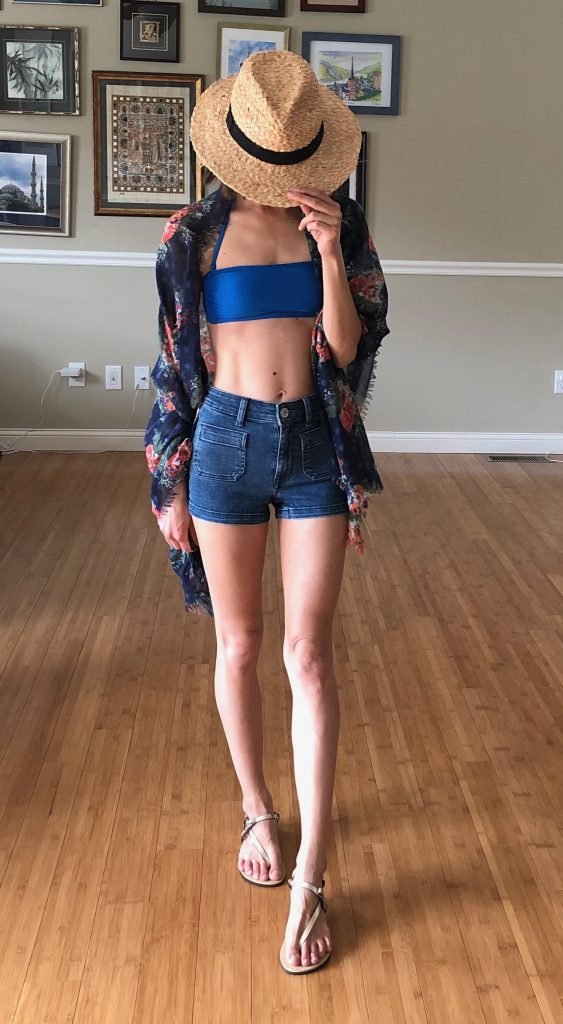 I love a cute, versatile shoe that can take me almost anywhere. If you invest in only one pretty sandal this year, let this be it!
Do you own these? I'd love to see how you're styling them! Share a photo on Instagram and tag me!
Unshoes is one of my favorite barefoot shoe brands because of their truly barefoot shoes, good service, and innovative style. Check out my other Unshoes reviews!