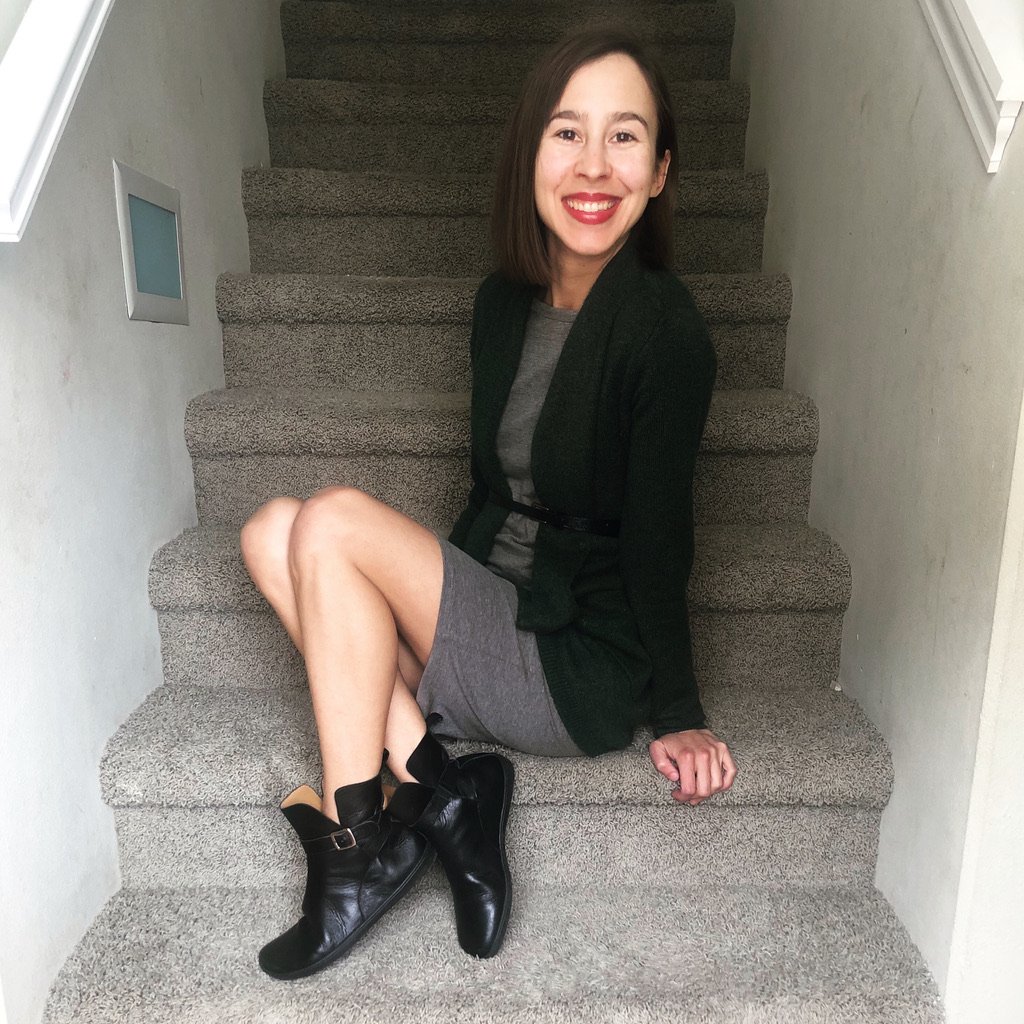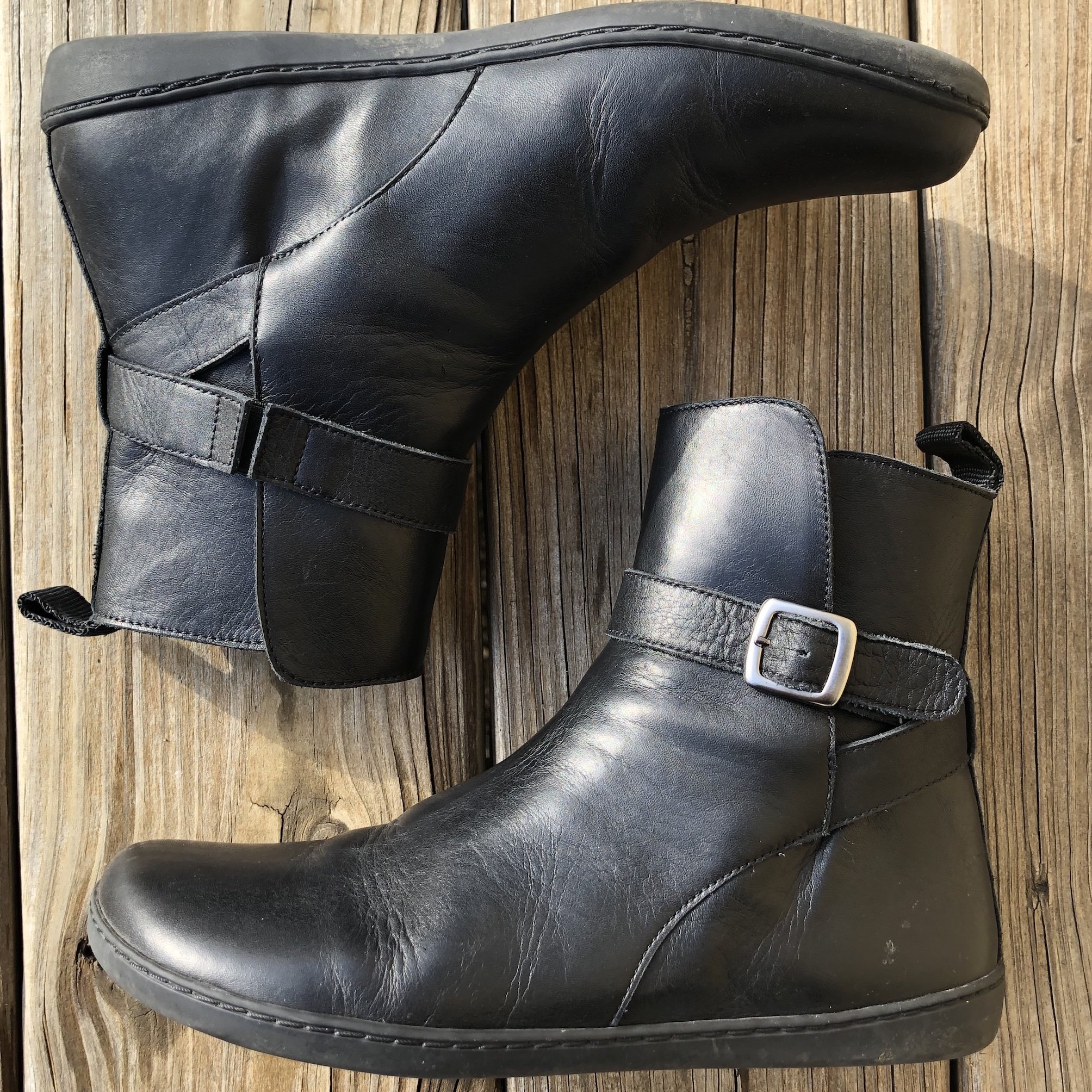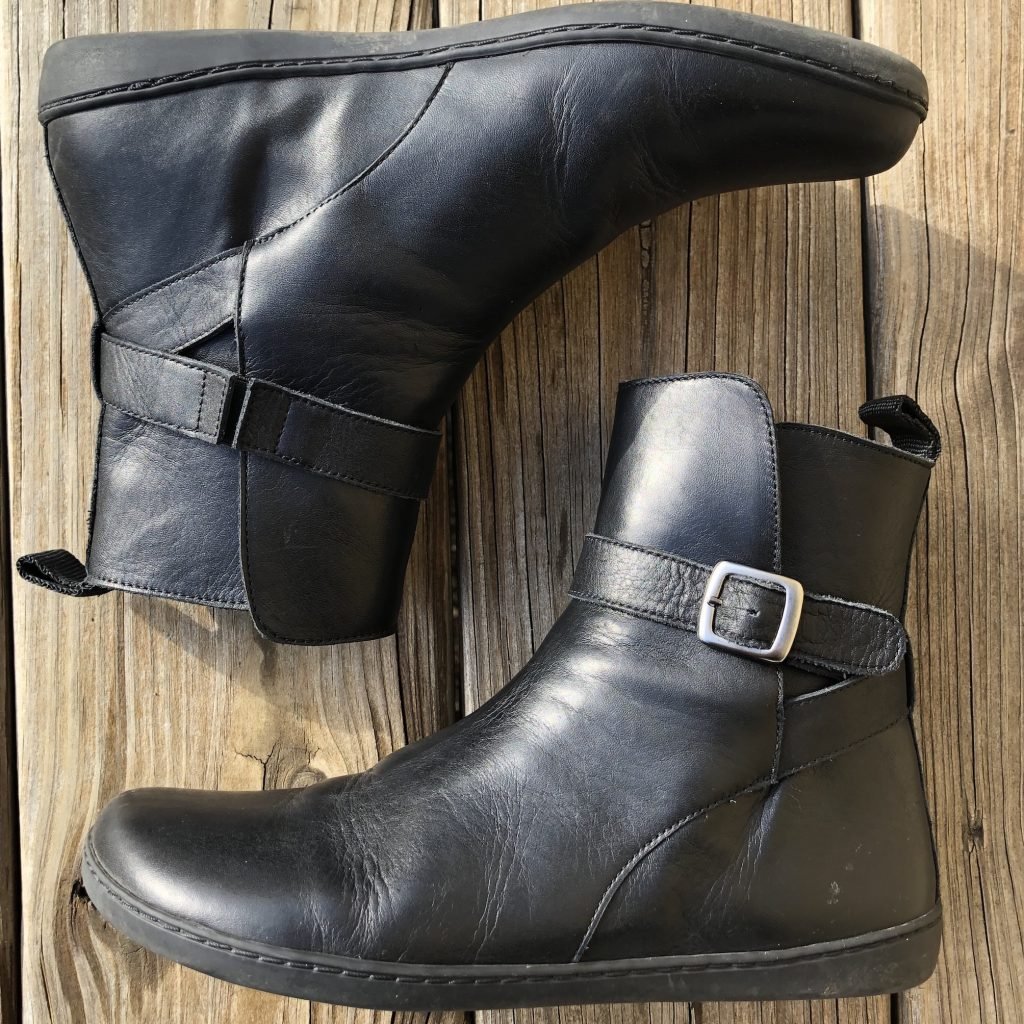 A few months ago a follower asked me if I had tried Zaqq yet, but I had never even heard of them. A quick google search later and my jaw was on the table as I scrolled. How had I not heard of this brand?? I was blown away by the sheer number of on-trend shoes. Not just one or two awesome styles, but 10 or 12 in every category! Dress shoes, boots, sandals, sneakers, men's, women's it was incredible. I knew I needed to try it out, and after MUCH deliberation settled on the Riquet. I later went back and ordered the Piquant as well.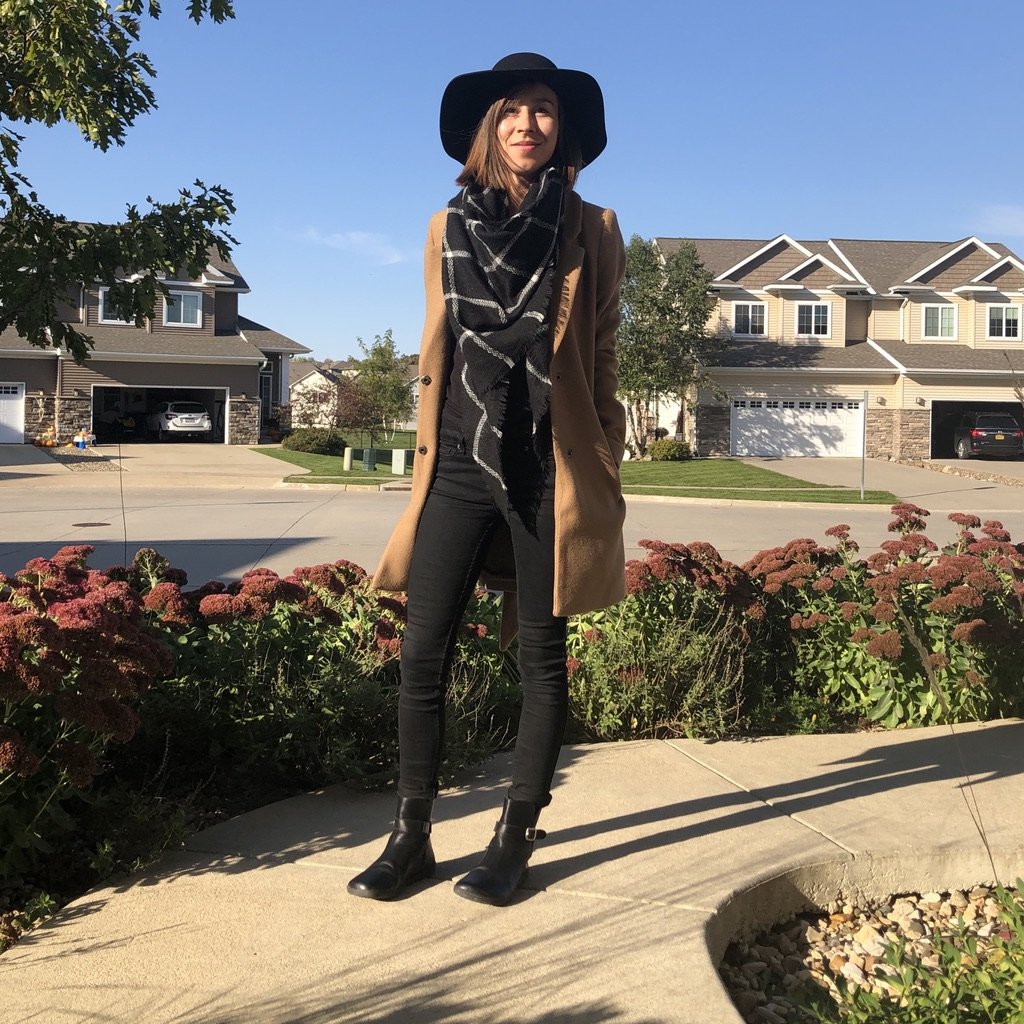 Ordering
US customers can check out on the Zaqq website with a credit card, but they still email you to confirm your size before processing your order.
Zaqq accepts returns of unworn shoes within 20 days of receipt. There's a little slip in the package you fill out and ship back.
Some sizes/styles sell out occasionally, but they sell the same ones for a long time and usually restock. You can also e-mail them to see if they have what you're looking for somewhere.
You can now find the Zaqq Riquet at Anya's Shop in the US and worldwide shipping available!
Sizing
Zaqq is a German company, and on the German site they use European shoe sizes. But if you head to zaqq.com (the English website) all the sizes are displayed in UK sizes (no US sizes are displayed anywhere on the site). So if you don't know your UK size you'll want to familiarize yourself with their size chart , but when requesting an invoice use the European size you need.
UK and EU sizes are unisex, and most of the shoes are made to fit both men and women. Women's sizing (made on a female shaped shoe last) starts at 37 and goes up to 42 (with some styles going down to a 36). Men's sizes go from 43 to 48.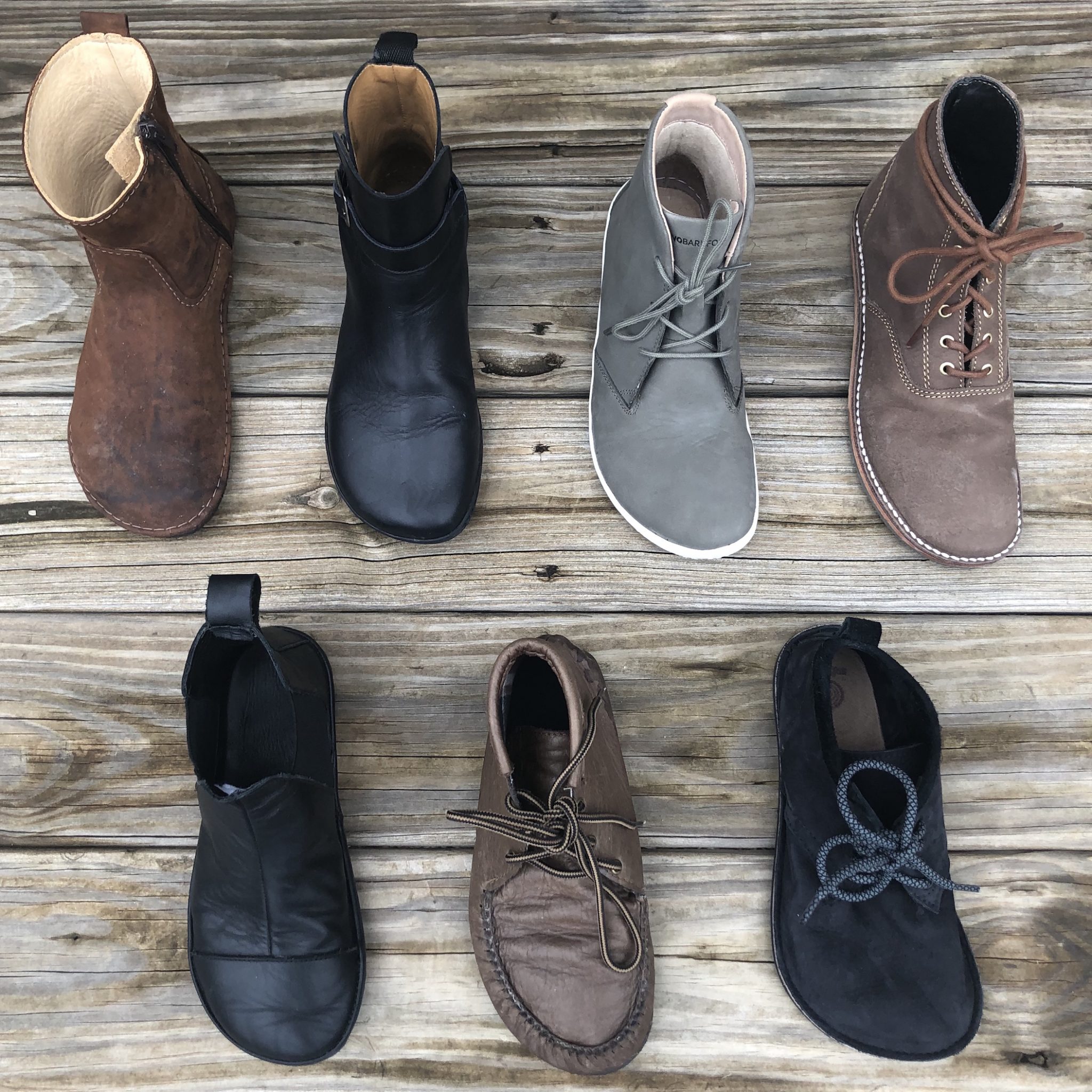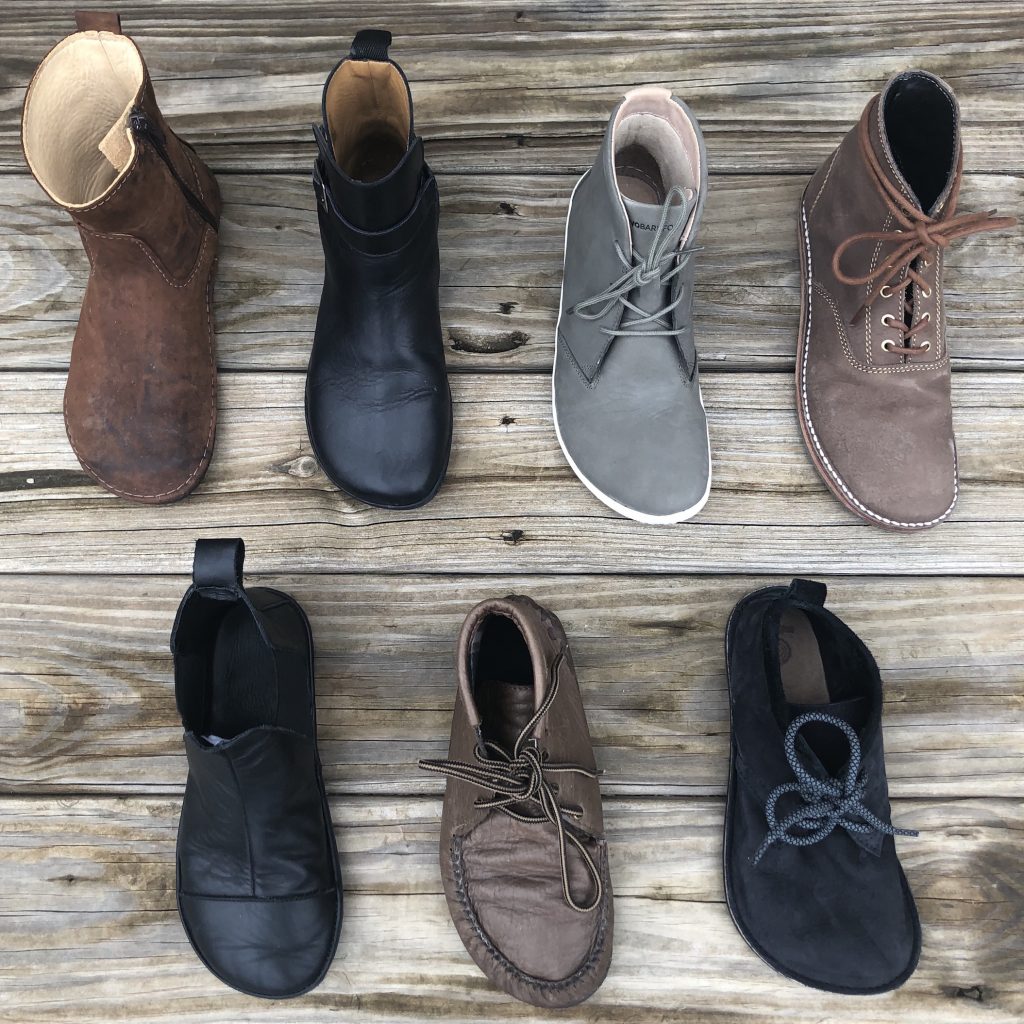 I ordered a size 37, which is what I wear in Vivobarefoot, and they fit perfectly with just enough extra space in front of my toes. They are practically the exact length and width of my Vivobarefoot shoes. I am usually between a 36-37 in shoes, so if you are between sizes I'd recommend going up.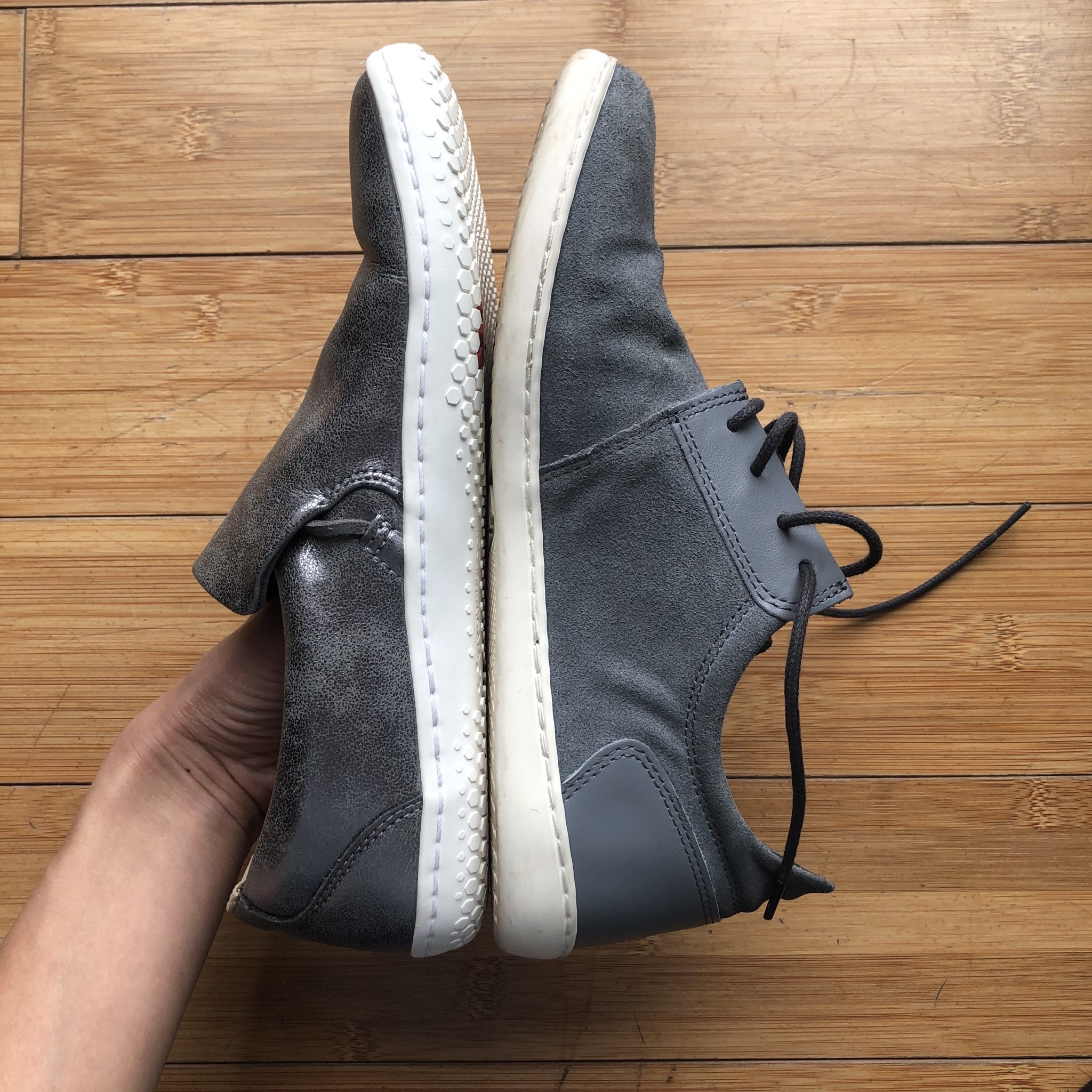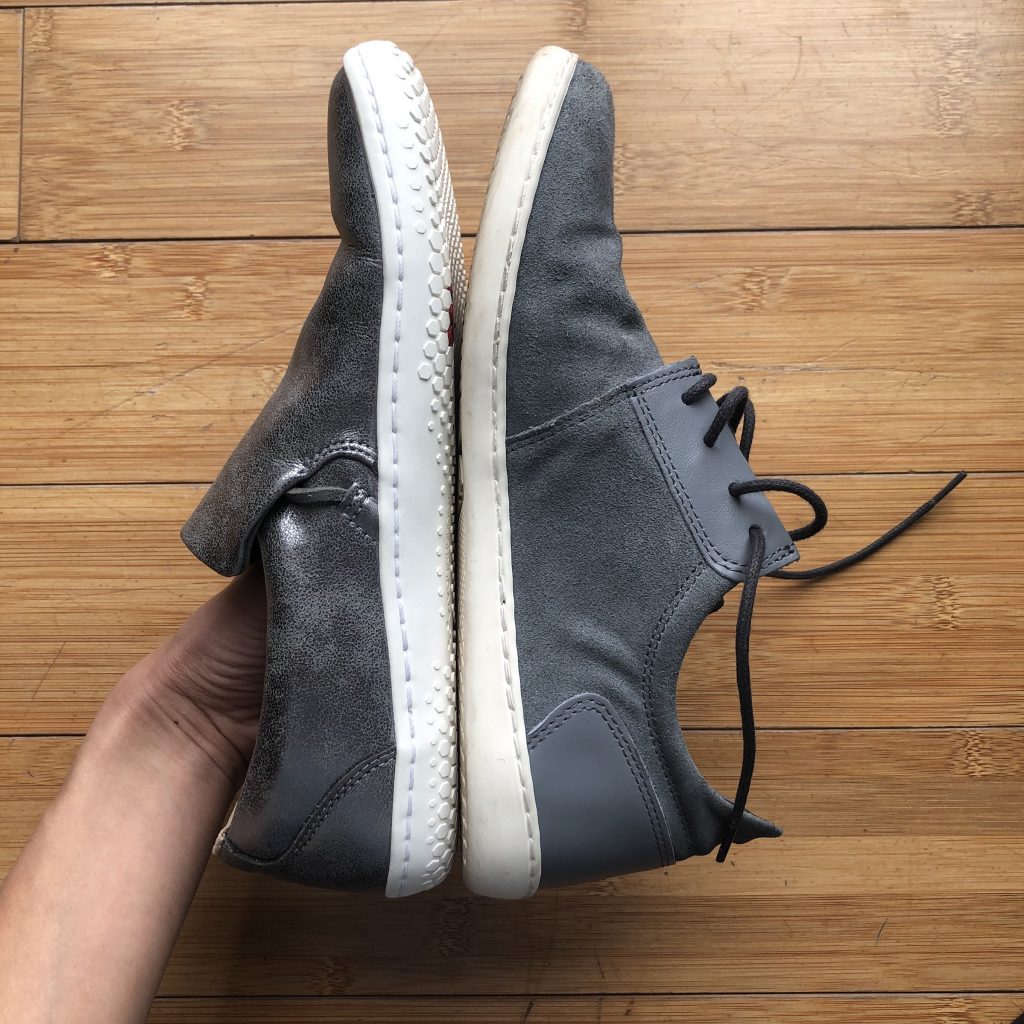 Price
Pretty much the only drawback for me was the price of these. Most styles are $150 or above, which is a real bummer when you want to try every single one. They're not much more expensive than Vivobarefoot, and should hold up just as well, so I feel confident that my investment will come back to me in years of use.
And frankly, so many of the styles at Zaqq are so completely unique (like this gold snakeskin sandal!!) that I'm willing to pay a little more for a pair of shoes I'm in love with. One difference between Zaqq and other expensive barefoot brands is that Zaqq doesn't hold sales. Sometimes specific styles will be discounted a little bit, but don't expect a Black Friday or End of Season sale.
Barefoot Qualities
Zaqq shoes are all zero drop, thin and flexible. The soles are 3.9mm thick in the ones I tried. They are very similar in feel to Vivobarefoot shoes, except that Zaqq shoes seem to have a higher volume. The sole is very thin and somewhat hard, and you sacrifice a little bit of ground feel for a long-lasting rubber sole.
The toe box in the ones I have is anatomical and I have had no discomfort in them, but I've heard that some styles taper more than these. Looking through the website some of them certainly do look narrow, but subtle design and an elongated toe box can disguise width very effectively. If you're concerned about a particular style you might want to e-mail asking for measurements.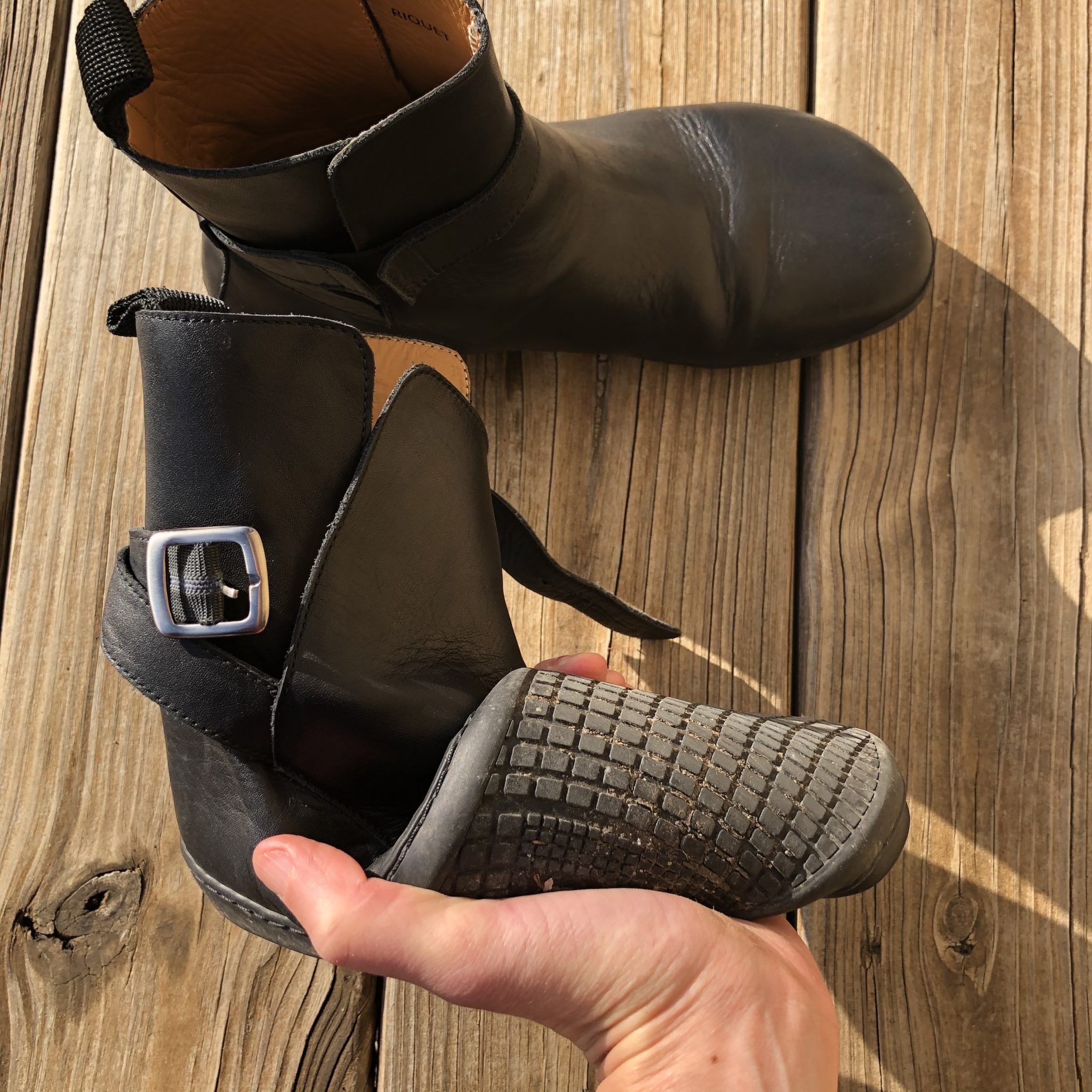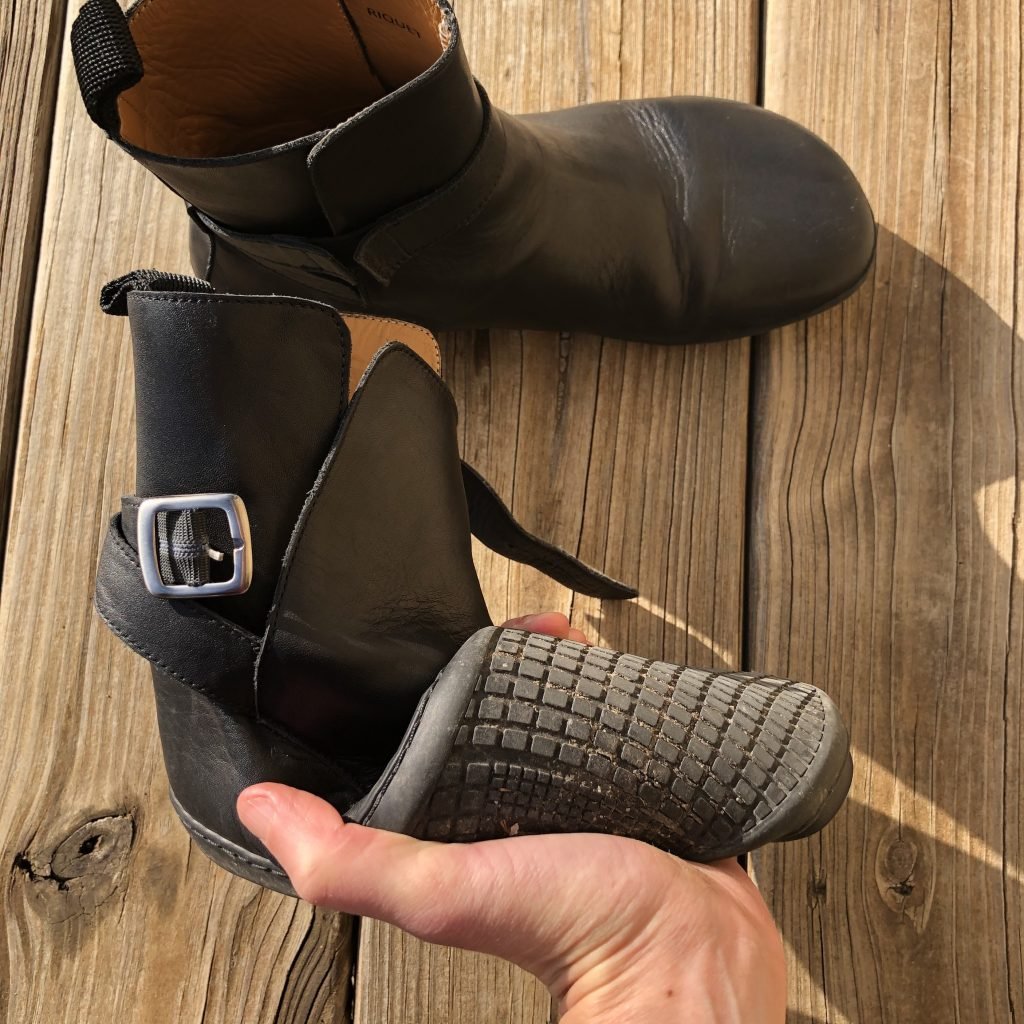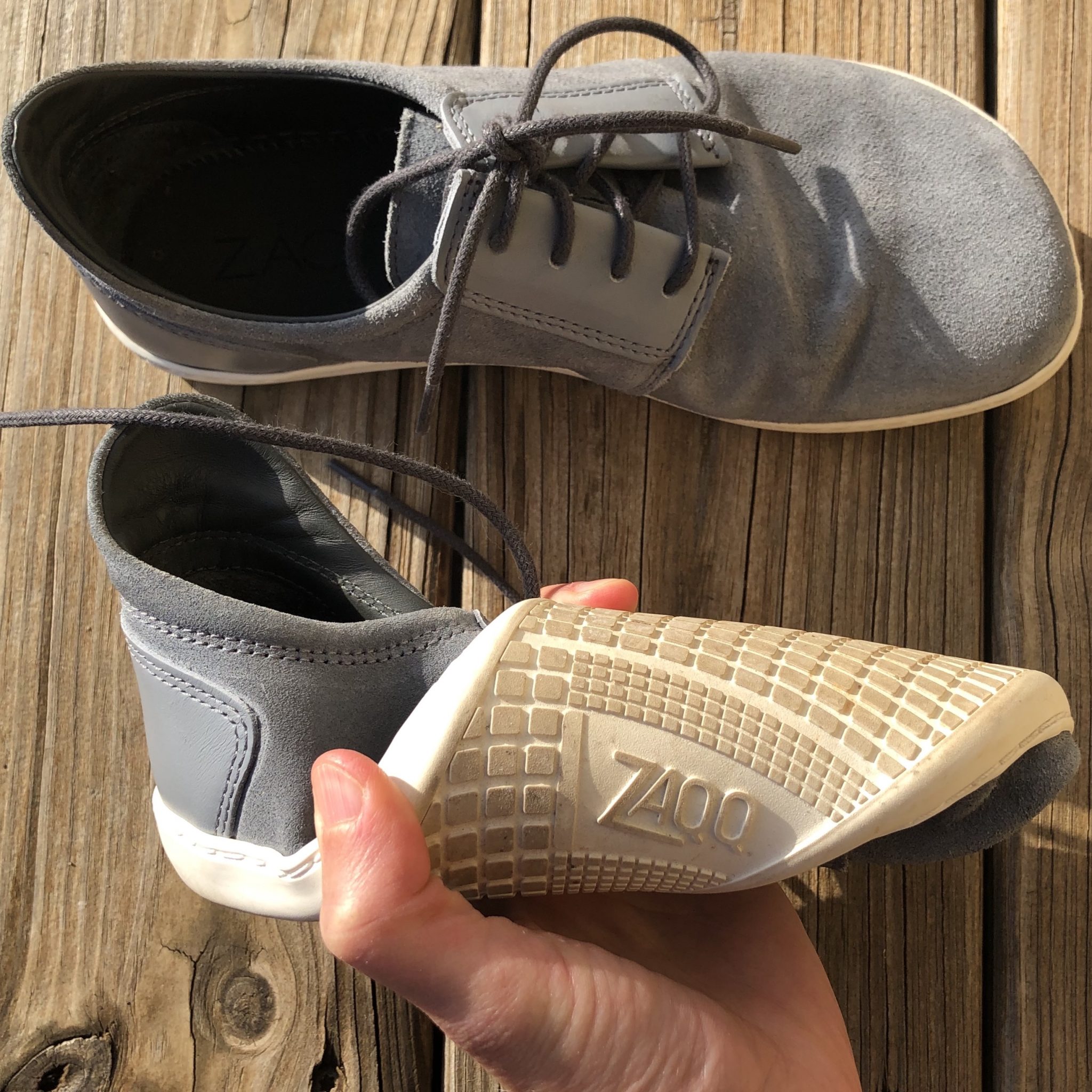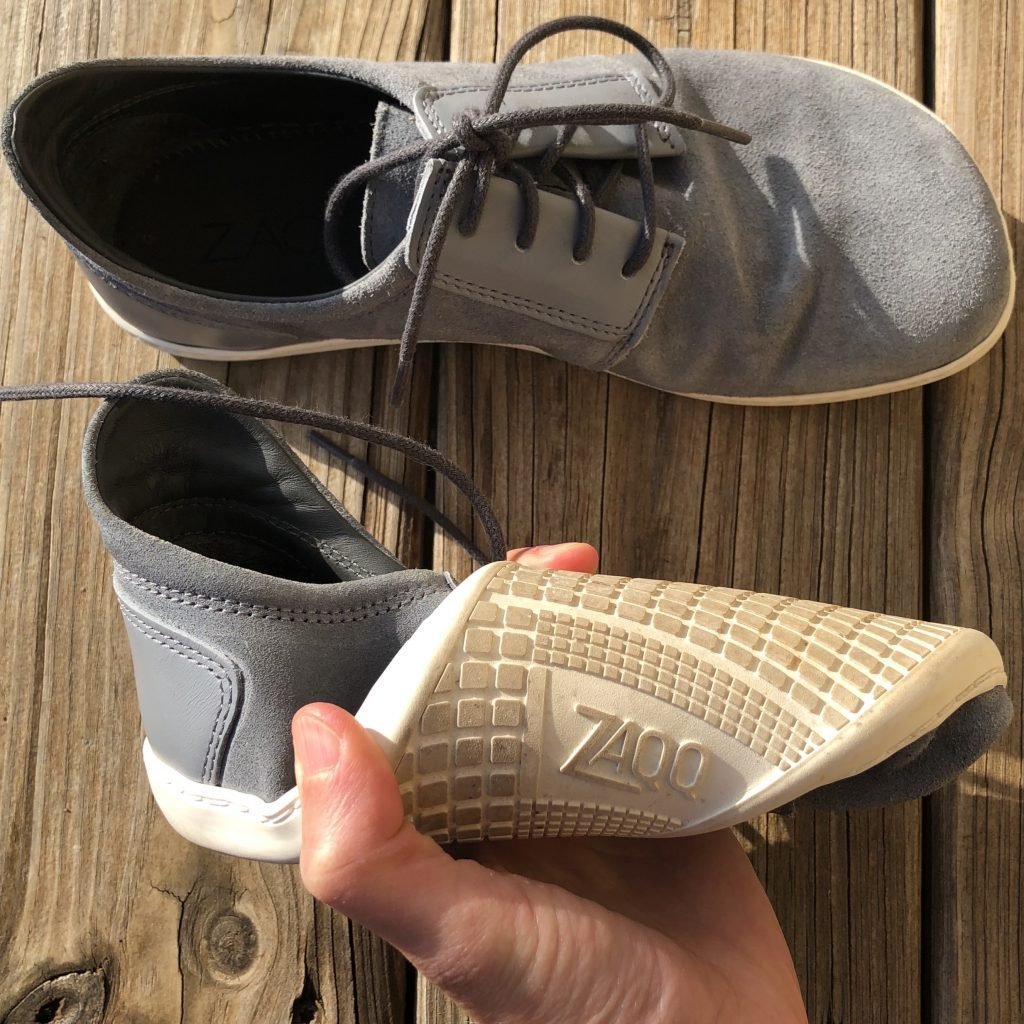 Overall, my feet are very happy in these and I can wear them comfortably all day without issue.
Quality
All Zaqq shoes are built on a rubber outsole that is perfectly sewn to the shoe upper. The leather pieces are handcut and sewn with not a stitch out of place. Most styles are leather inside and out, and it appears to be of sturdy quality. I've had no scuffing or scratches show up over the last few months.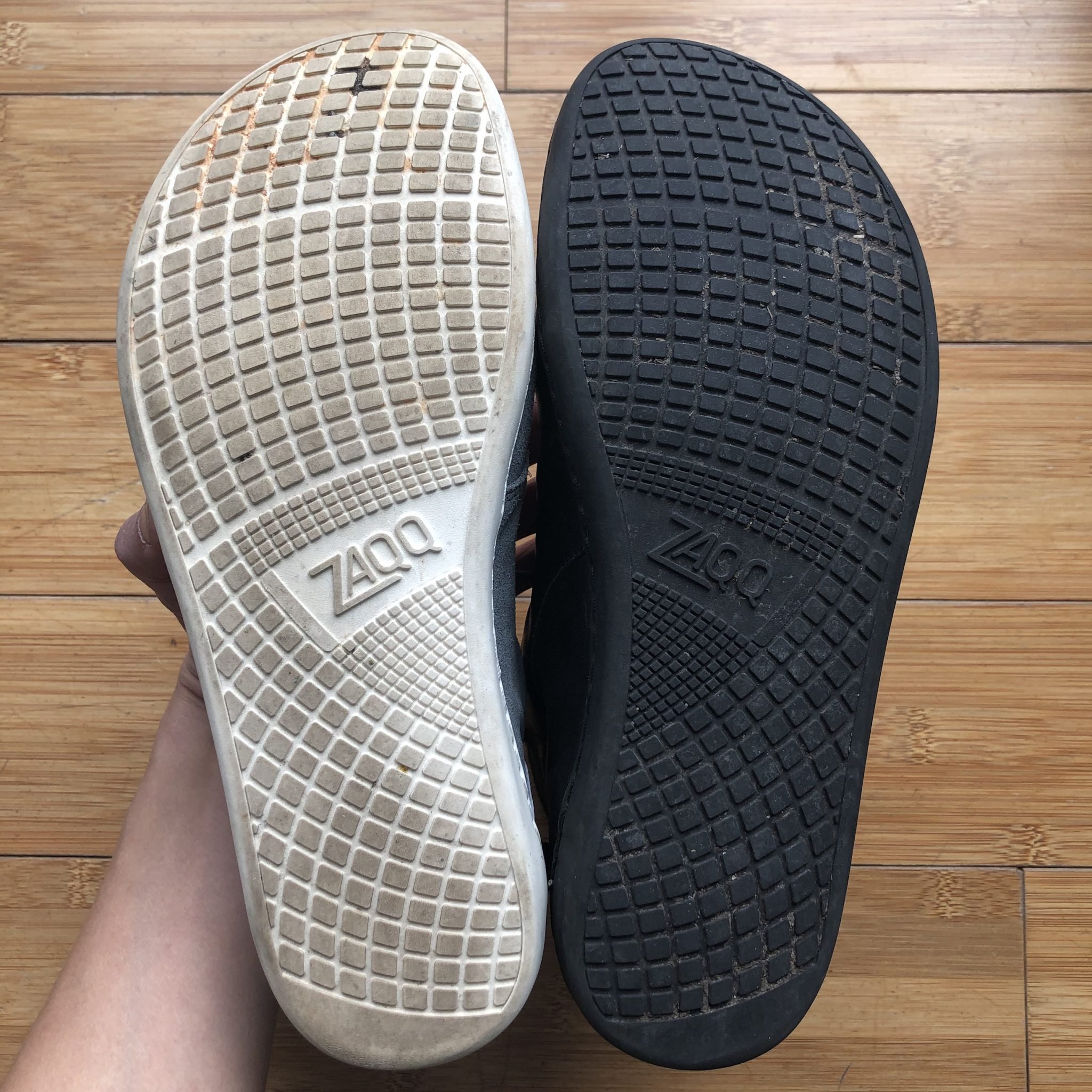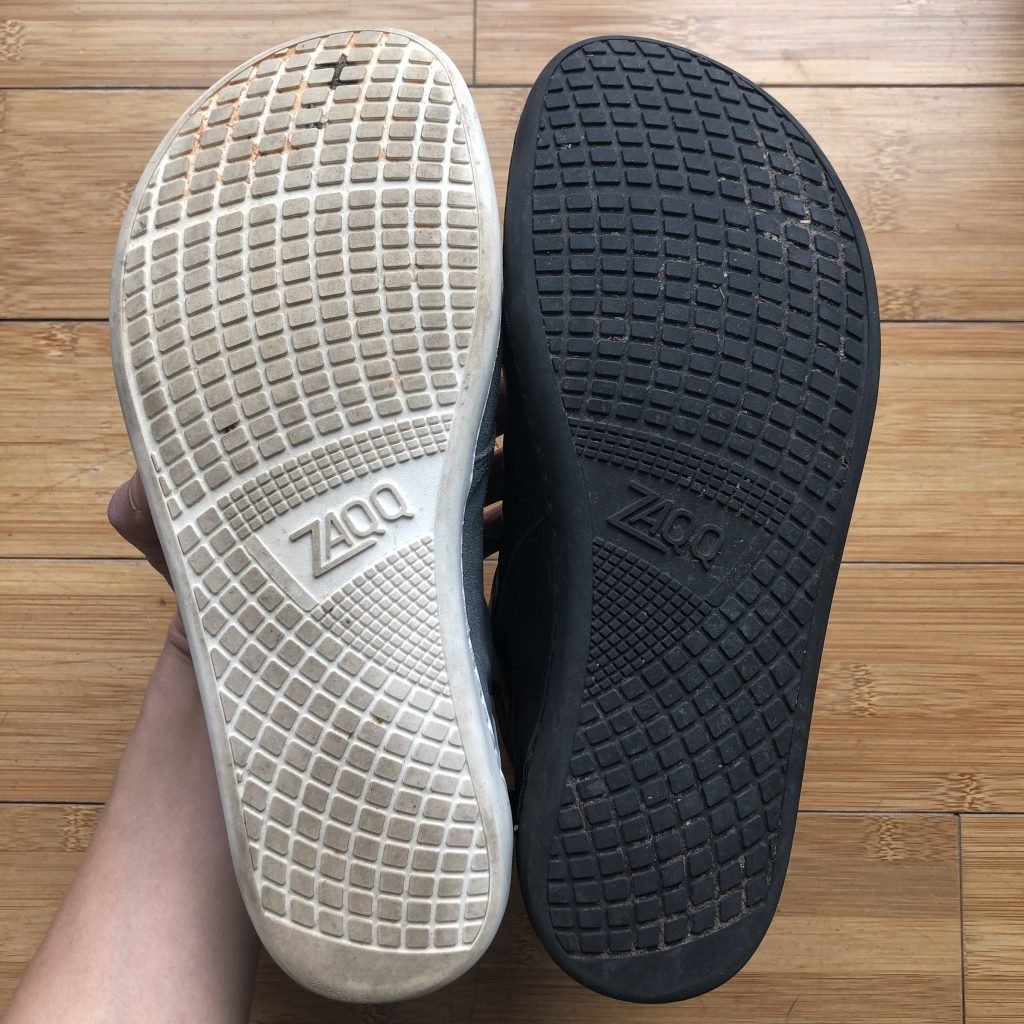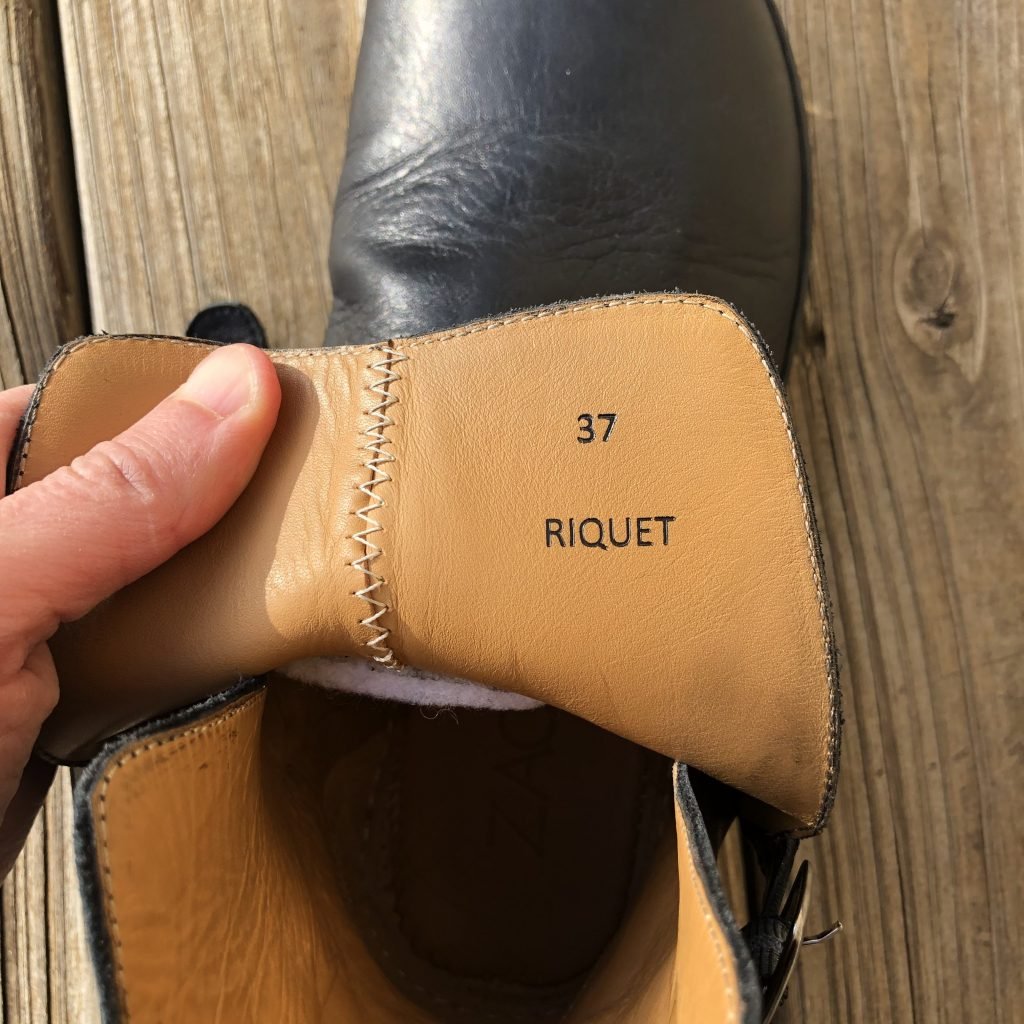 I noticed the leather creases a lot at the beginning, but over time it has softened. Good leather always improves with age, so you know you've got something high quality when it looks better AFTER wearing them a ton. Some creasing I think has to be expected because the leather moves with your foot.
The shoe lining is a very smooth leather and I found that my feet sweat a little bit in them. I haven't had any issues with smells, but if you hate foot sweat you'll want to wear socks.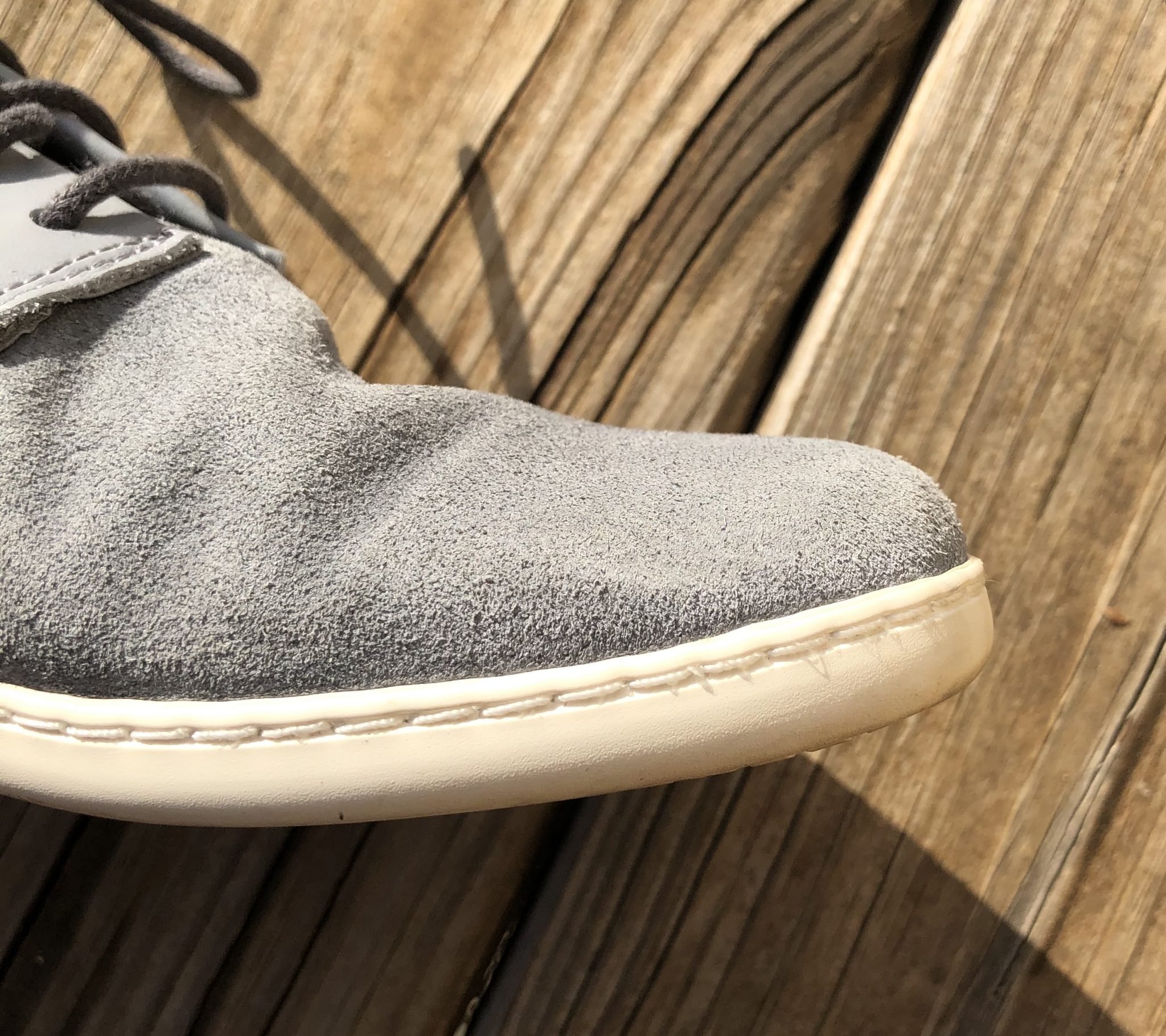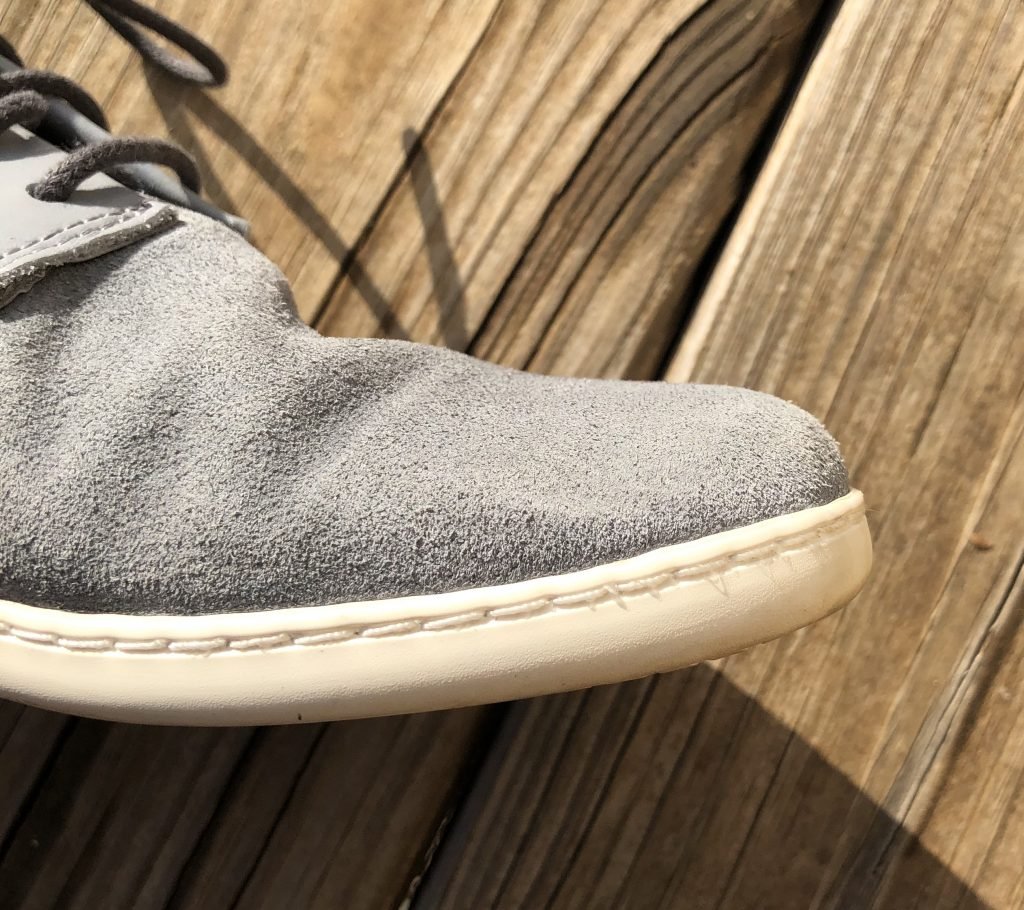 Zaqq shoes are manufactured locally in Germany and all their materials are sourced locally as well. The shoes are biodegradable and recyclable (but not resolable), though I wonder how many of these shoes ever end up in the landfill. Another cool thing about Zaqq is they have a pretty extensive selection of vegan shoes.
The Riquet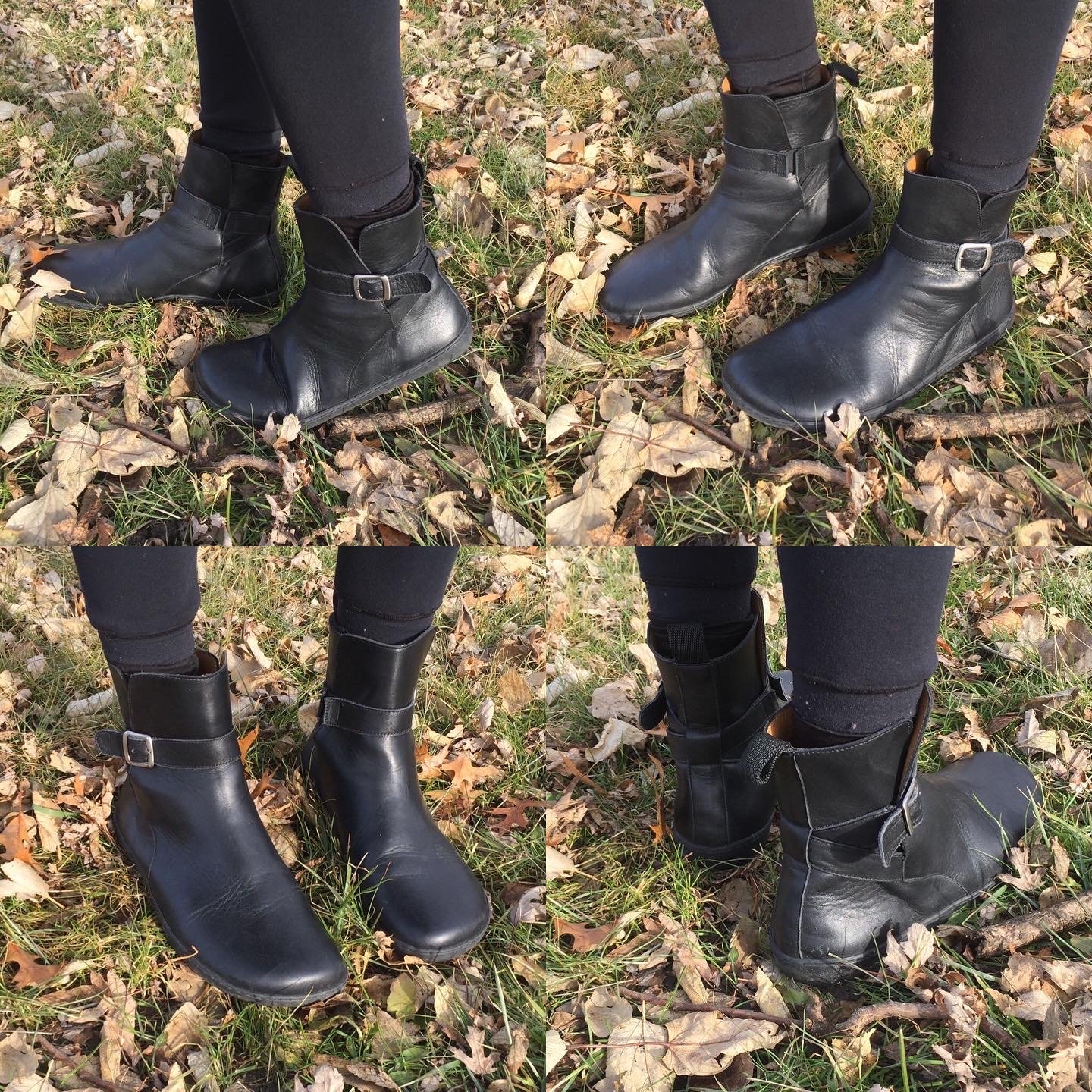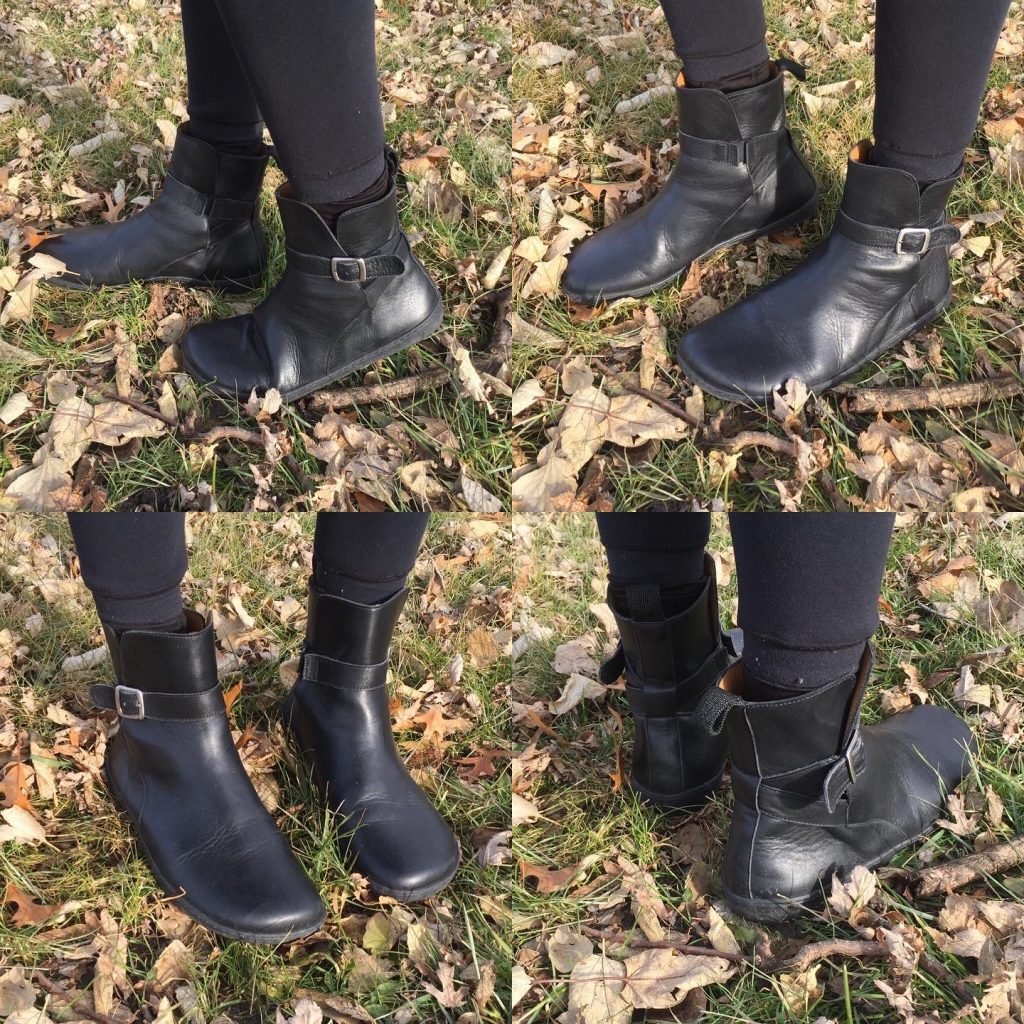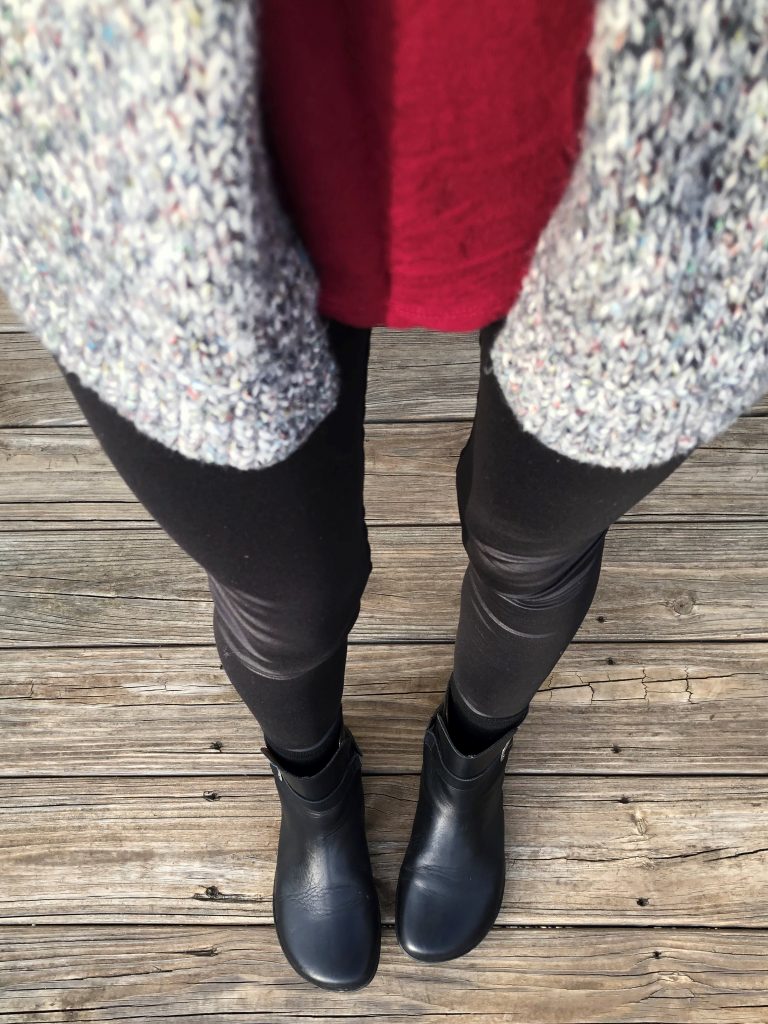 I already own simple black boots, so I wanted something with a little bit of flair this go around. The buckle strap on the Riquet is just enough to give you a little edginess without being distracting (though how awesome are these??) and I have had tons of fun styling them this season.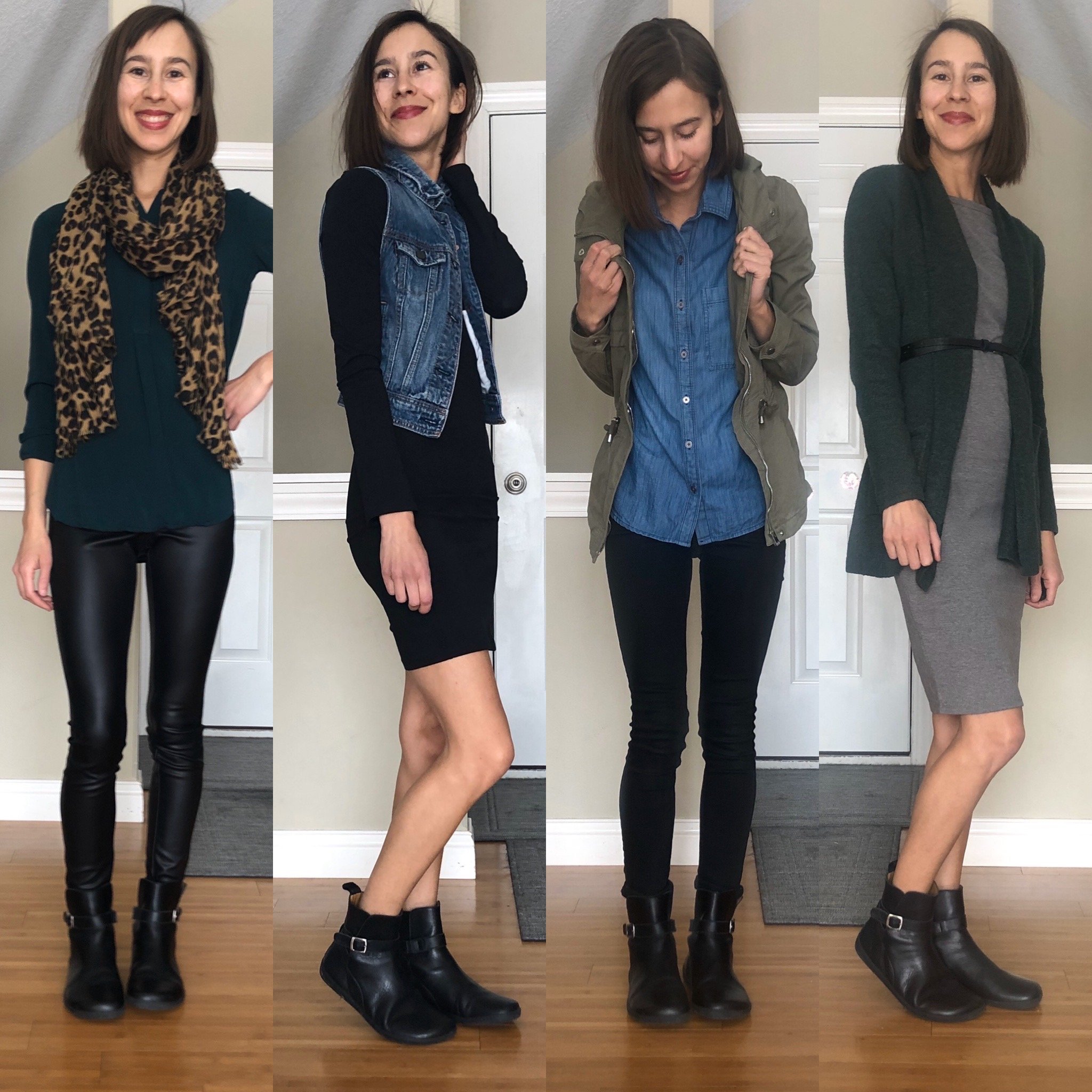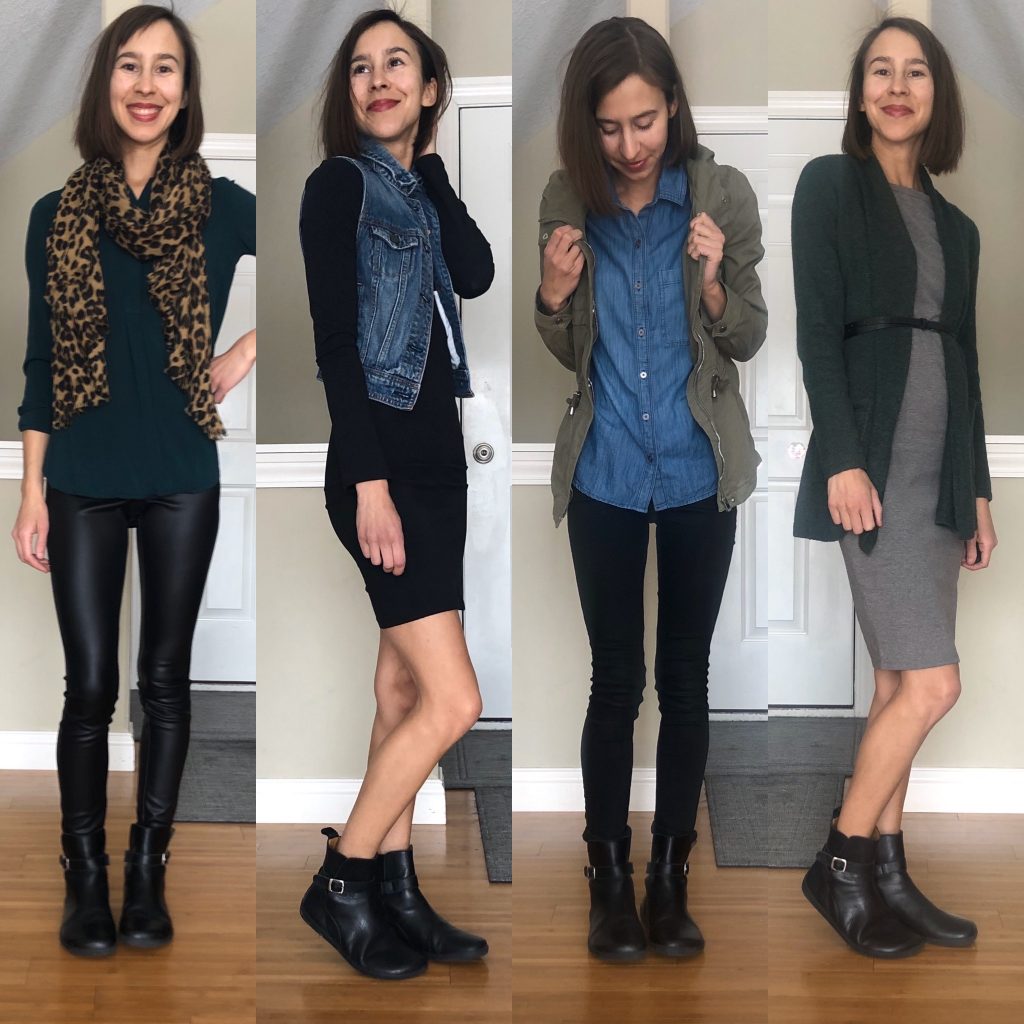 For being barefoot these boots have a surprisingly mainstream look. I didn't have to do much accommodating to get them to work with my outfits and the possibilities just go on and on.
They didn't require any breaking in, though I did find that there was a lot of extra space over the top of my foot. I have low volume feet, so I often use these sticky felt pads in the top of my shoes to keep them from sliding. I also prefer to wear a thin insole (either NorthSole or Naboso) to fill up the rest of the space. With these accommodations they fit either barefoot or with a thin sock. Because these are dressier boots I haven't wanted to wear thick socks with them at all, but I'd be able to without the insole and felt.
The buckle strap is functional and has 3 holes for adjusting. There is also an elastic portion for even more give.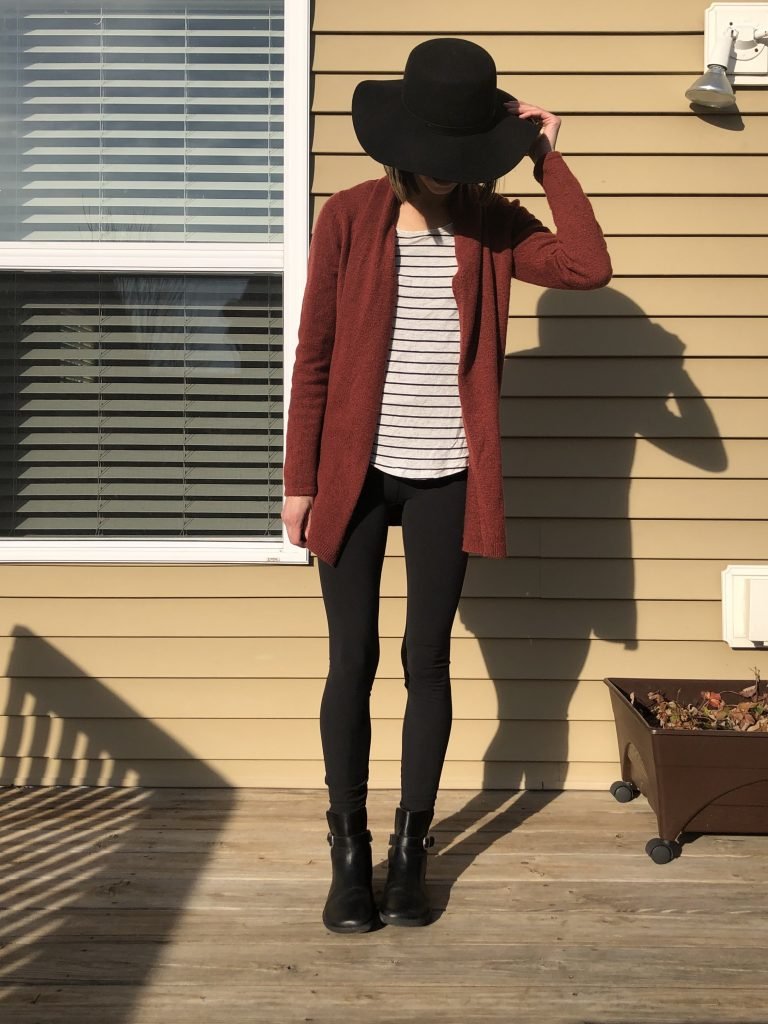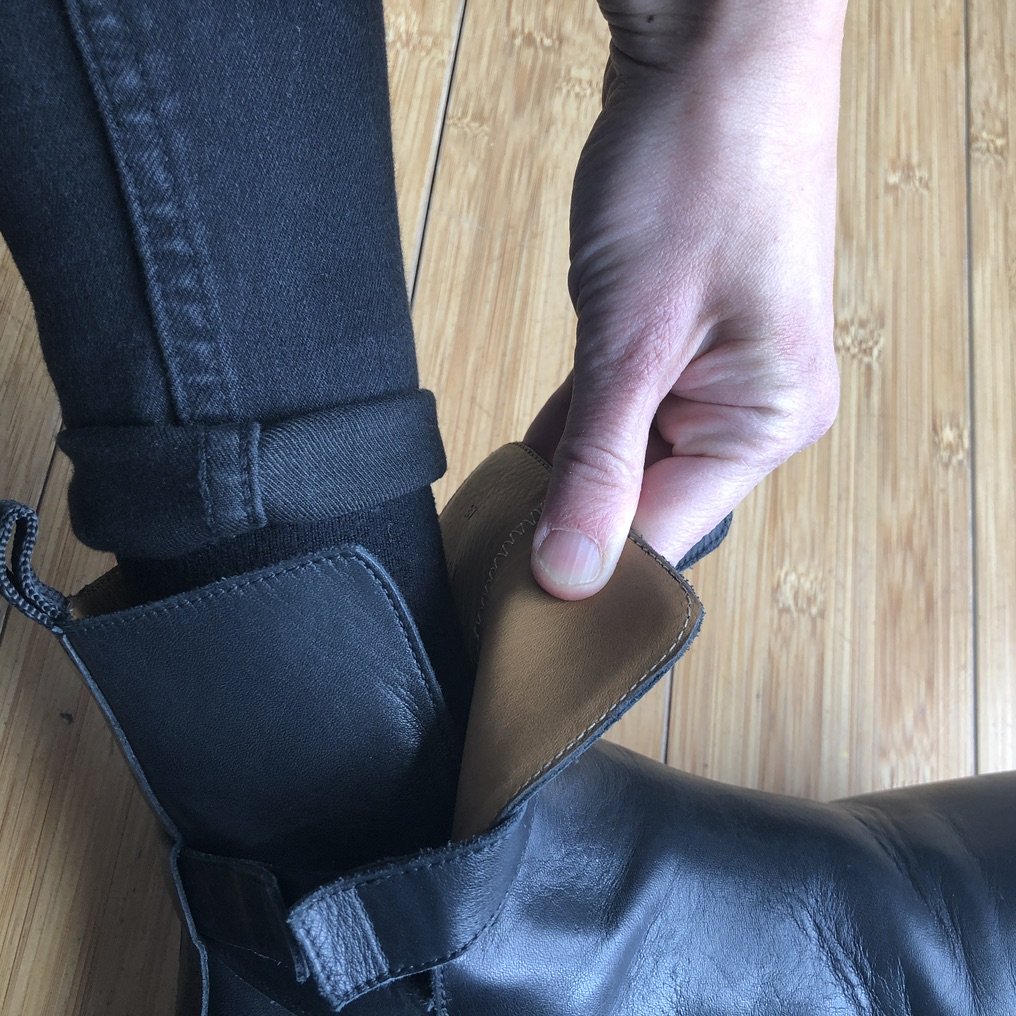 When I wear these with my black jeans I sneak a black sock in there for extra warmth. Because everything is black you can't tell! Check this post out for the skinny on how to wear boots with jeans, leggings, socks, and what-not.
Piquant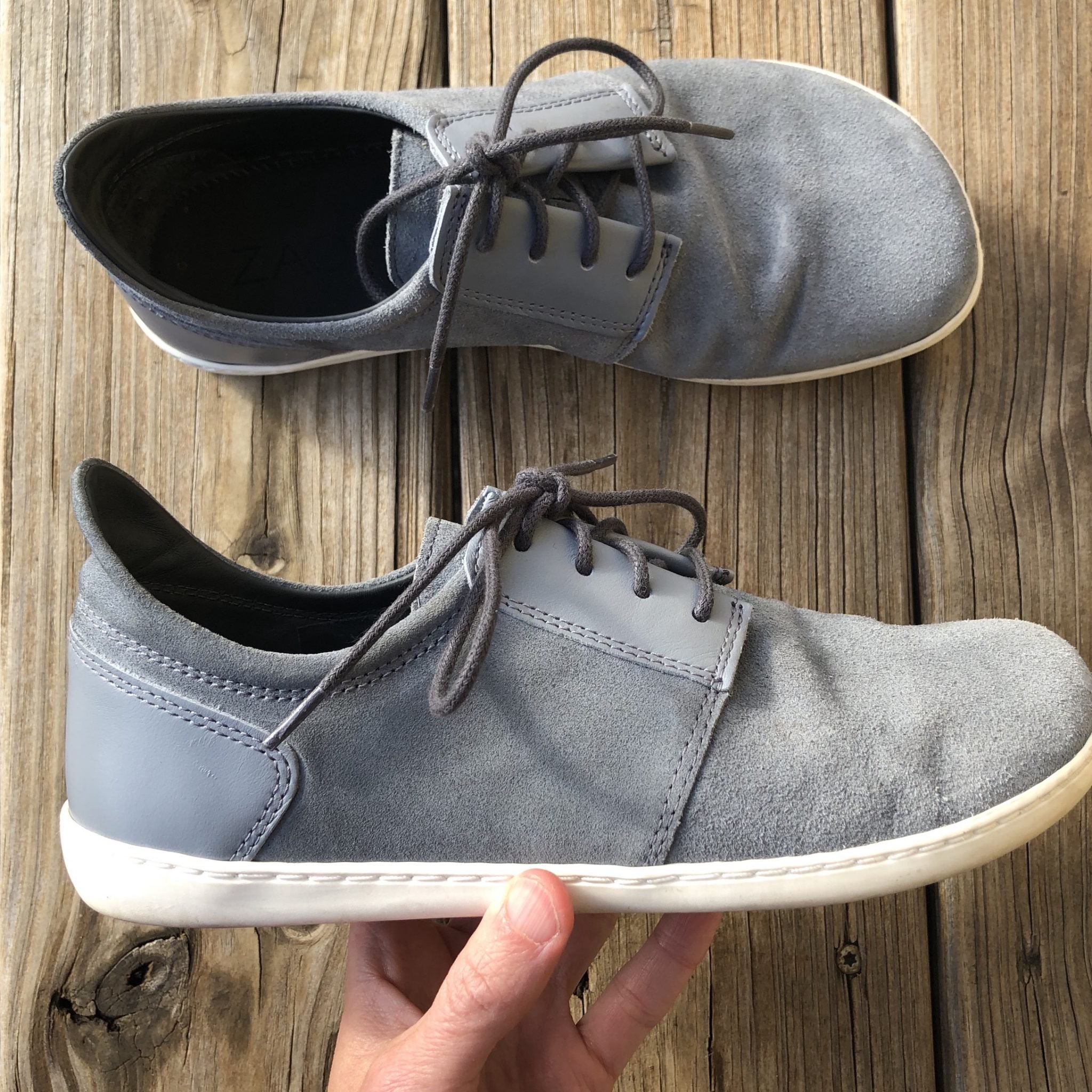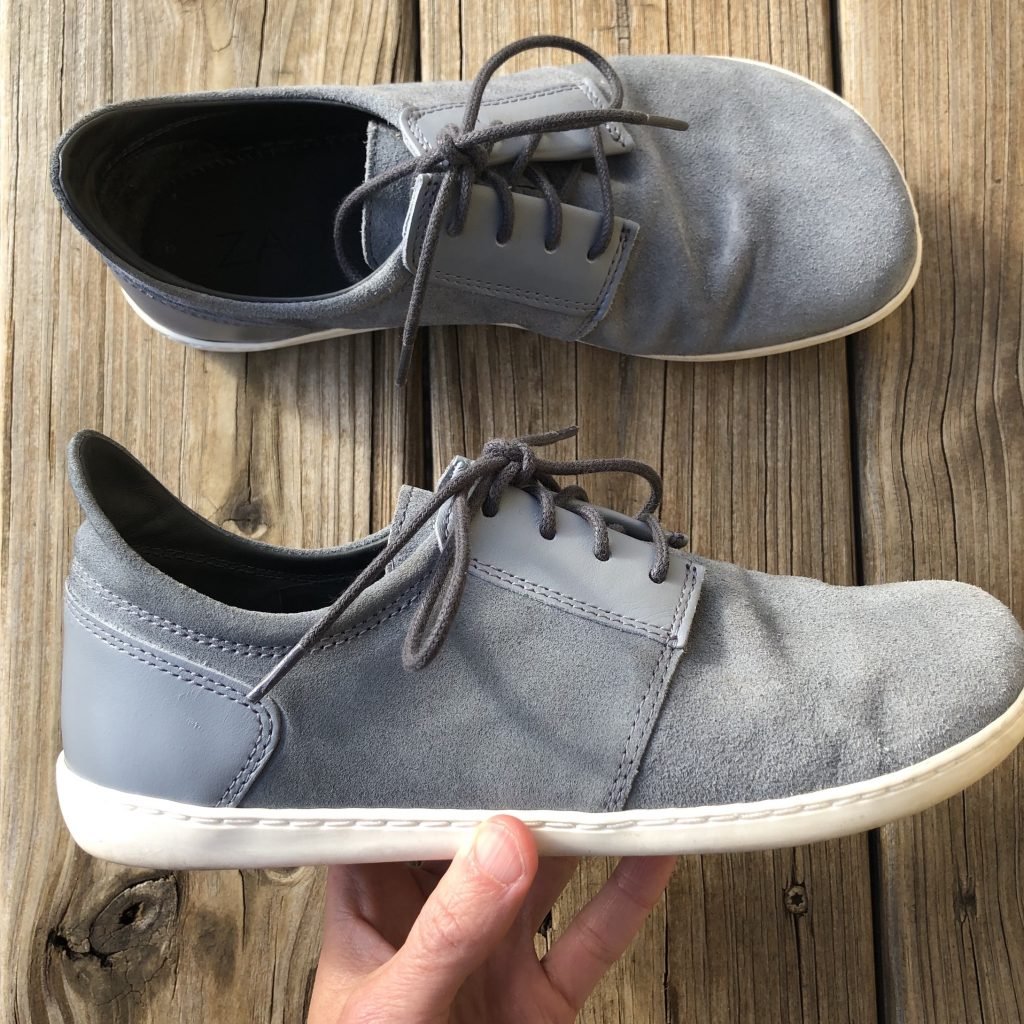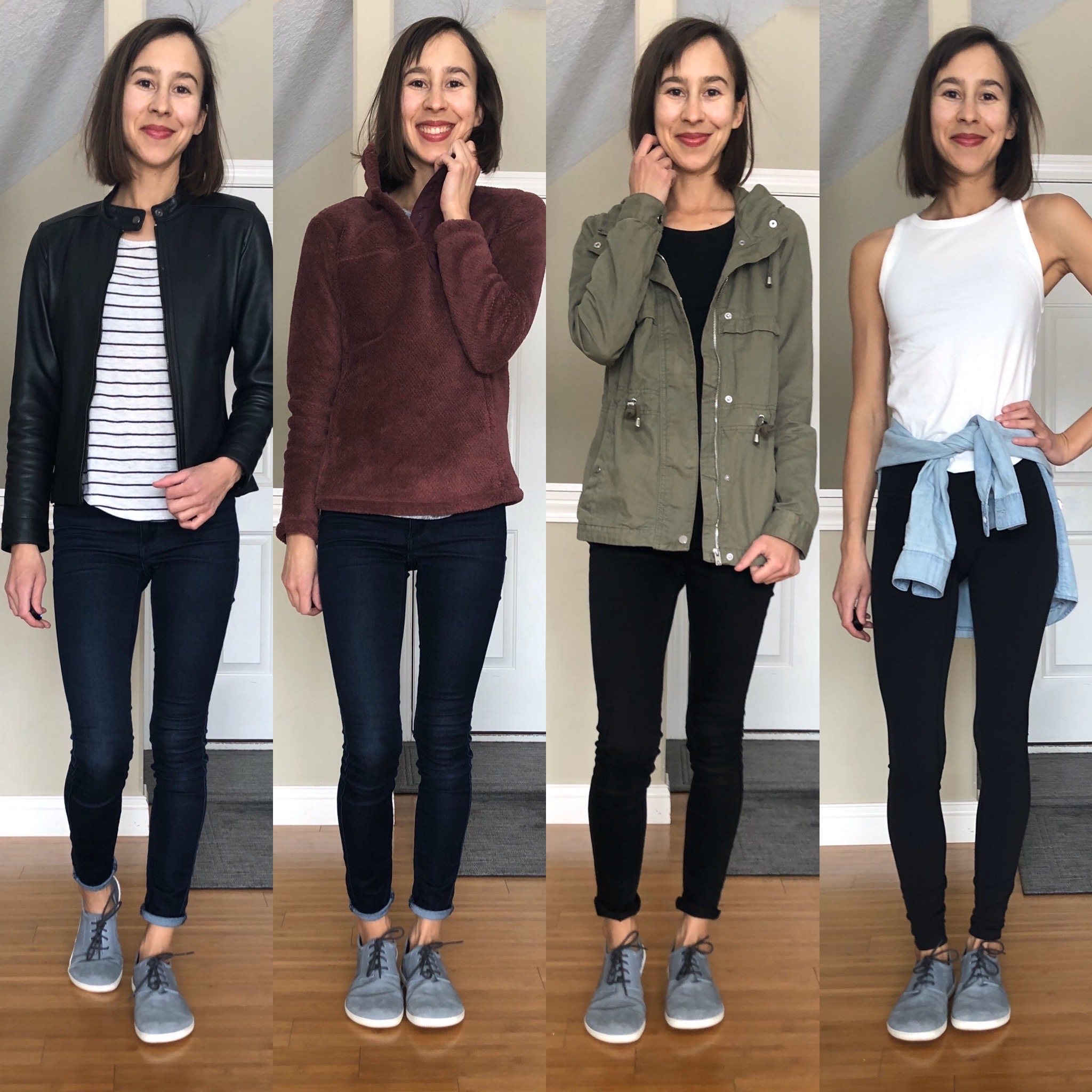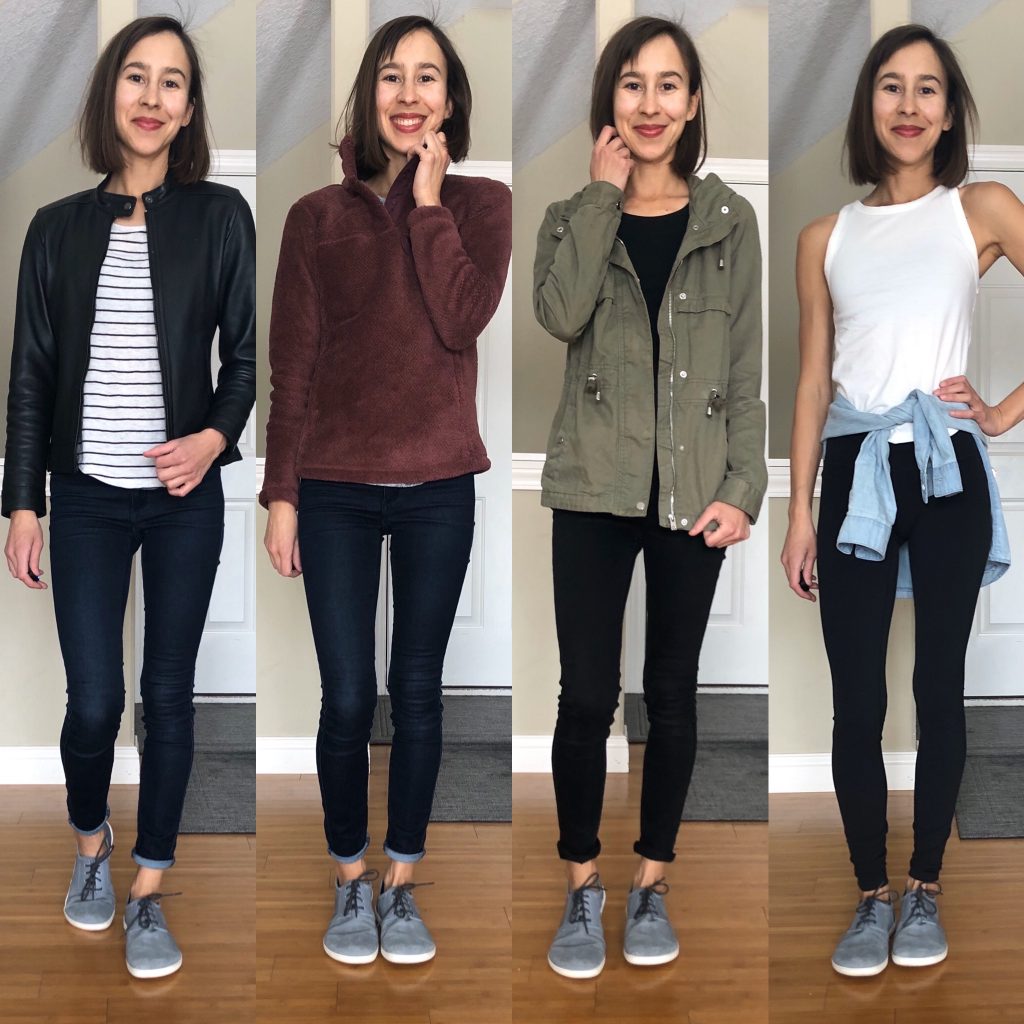 The Piquant reminds me of an Italian sneaker. Simple, casual, and slightly sporty. I got the same size as in the Riquet (37) and they fit great. I did find the leather heel to be a little stiffer in these and have required some breaking in. They're softening, and they seem super sturdy, so I'll forgive them the blister I got.
I love a casual sneaker and these fit the bill perfectly. Something neutral, not too sporty, and that can pair with lots of outfits. This is clearly one of their more popular styles as it comes in a ton of different colors and materials!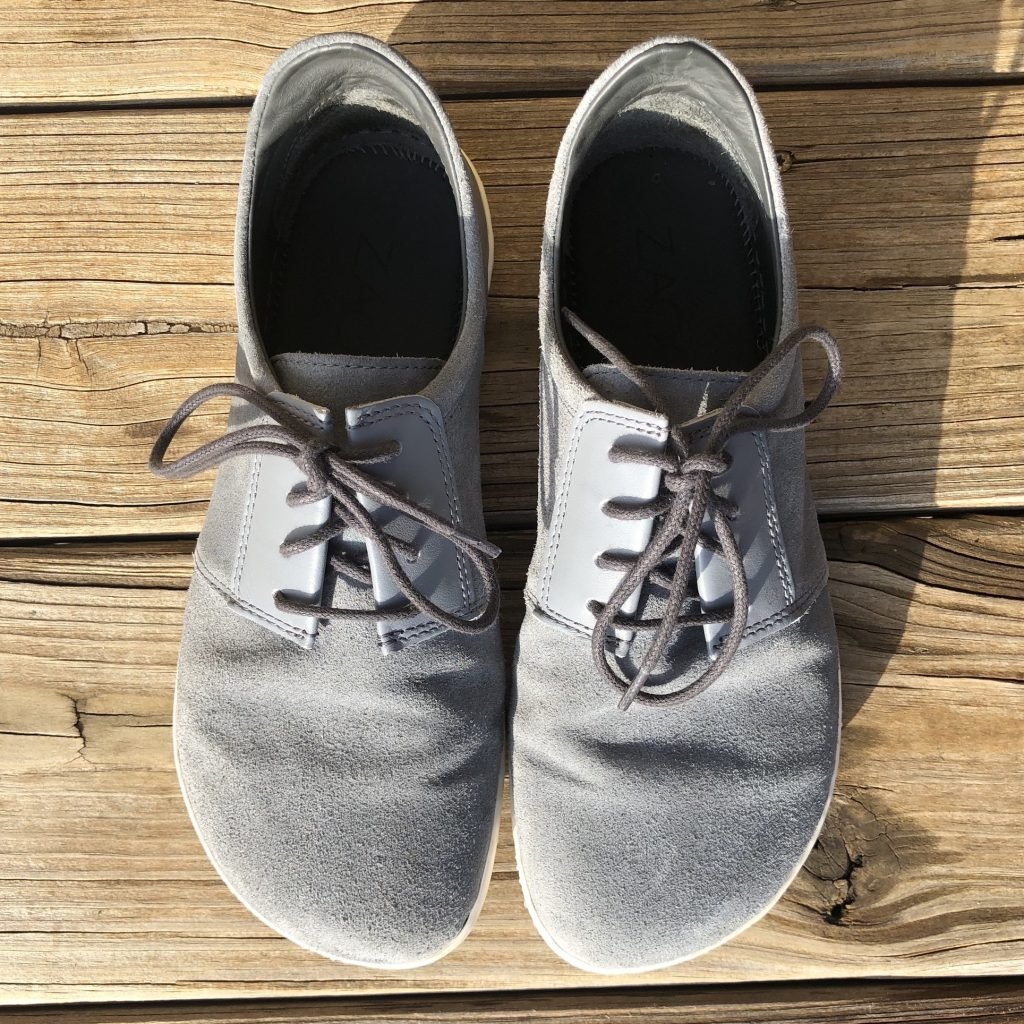 Conclusion
So far, I am very impressed with Zaqq Barefoot Shoes. The quality, style, and barefoot features are all top notch. Because of the price I'll have to pace myself considerably with this brand, but over the coming years I hope to add several more of their amazing shoes to my wardrobe!