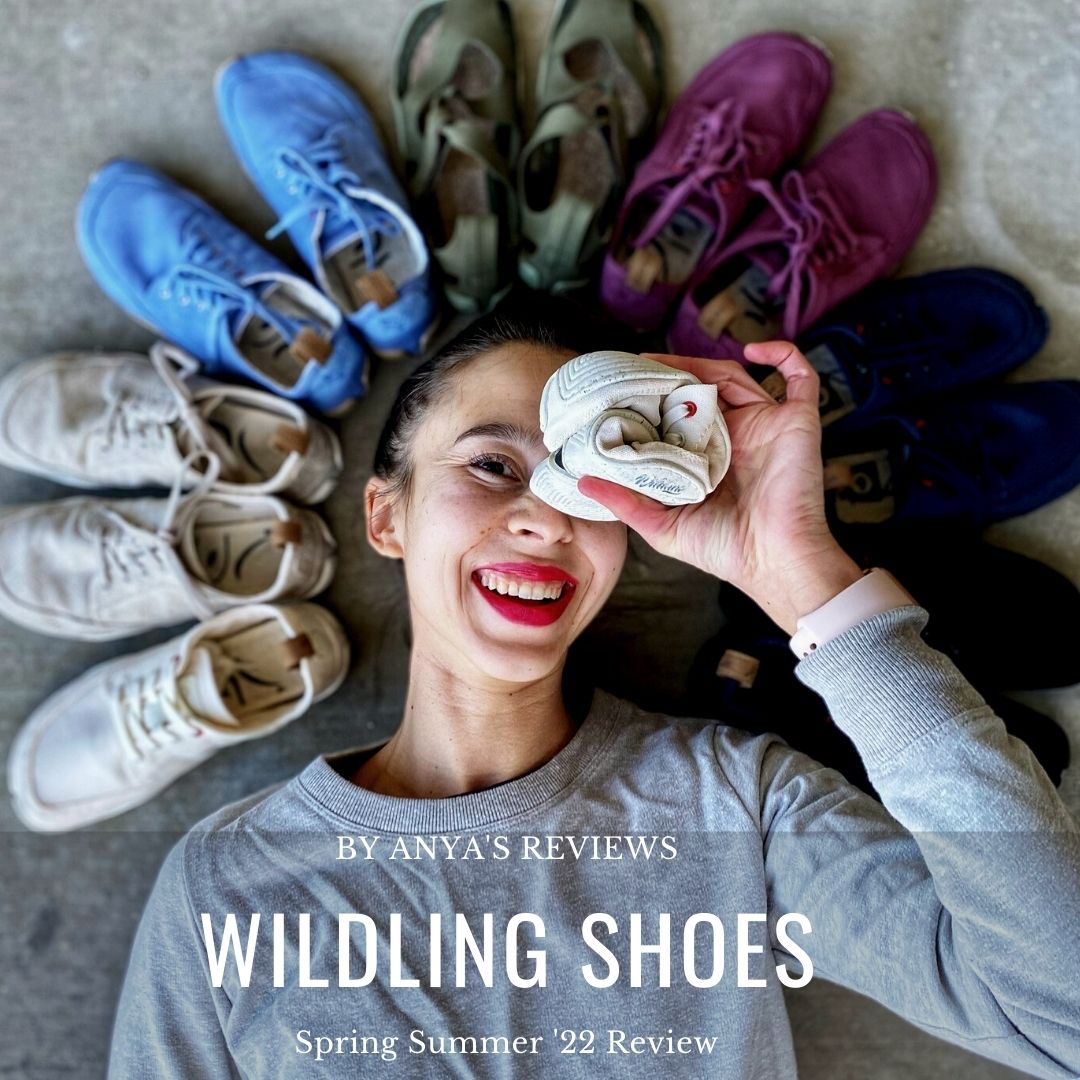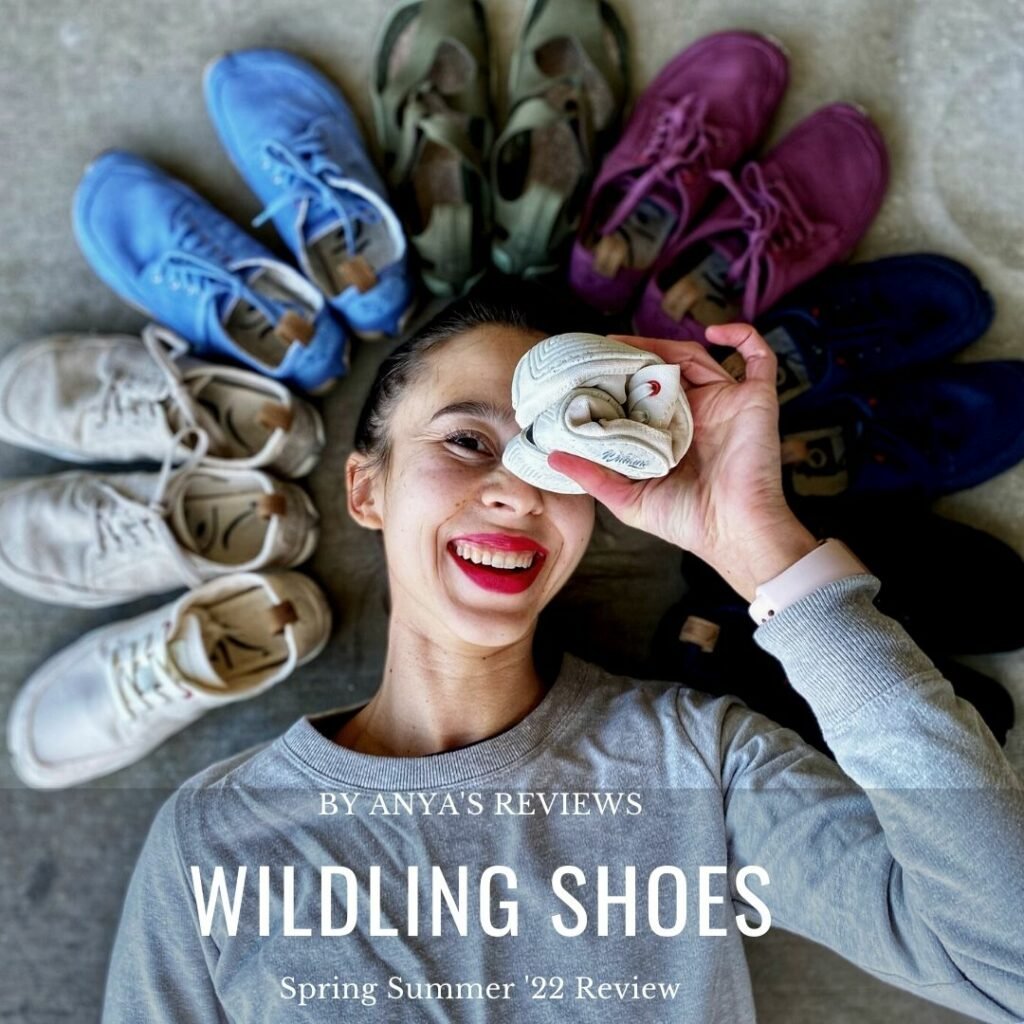 Wildling Shoes, one of my favorite barefoot shoe brands, has released their warm weather collection for the year. Get to know the new collection in this Wildling Shoes Spring Summer 2022 Review!
Wildling Spring Summer '22 Collection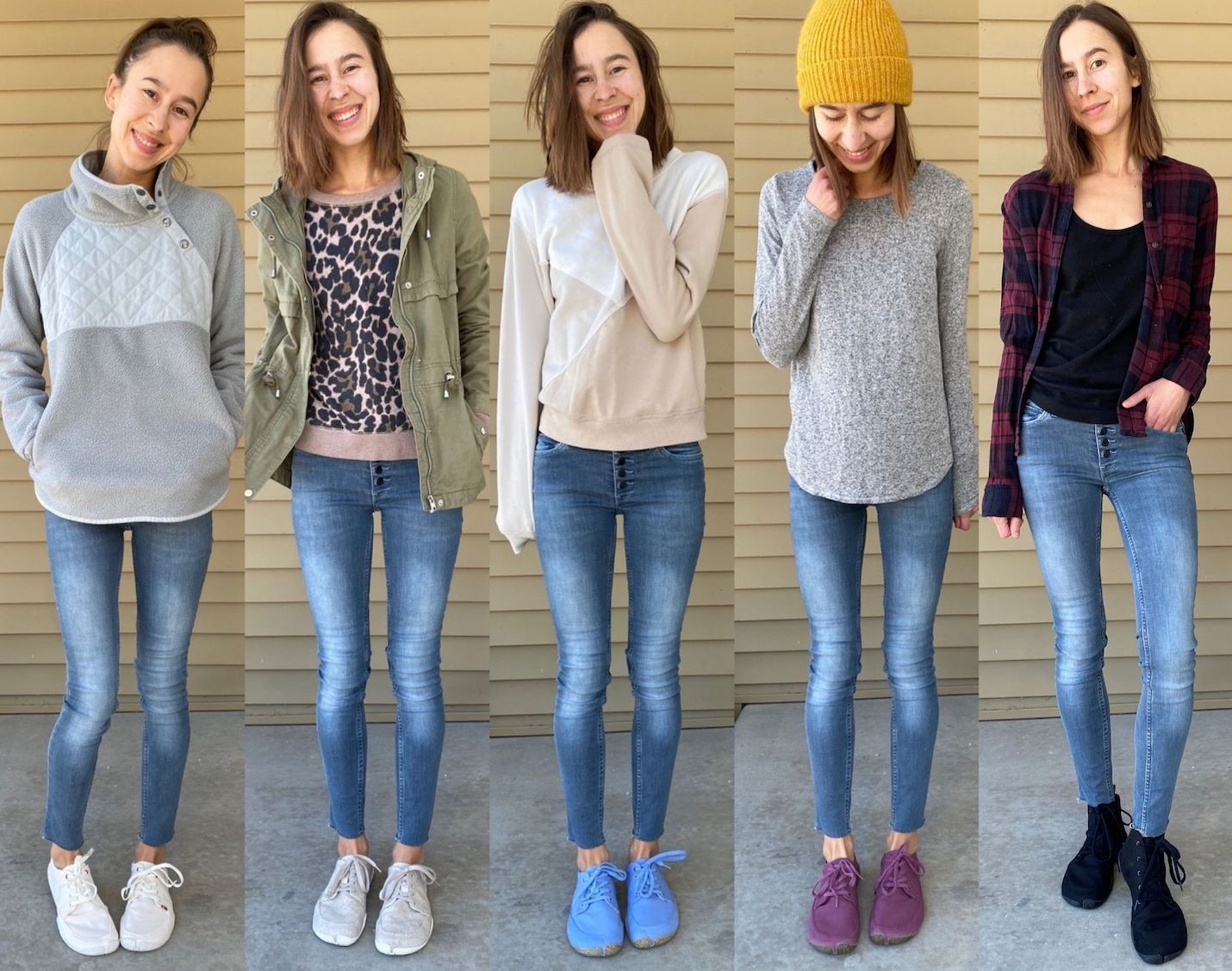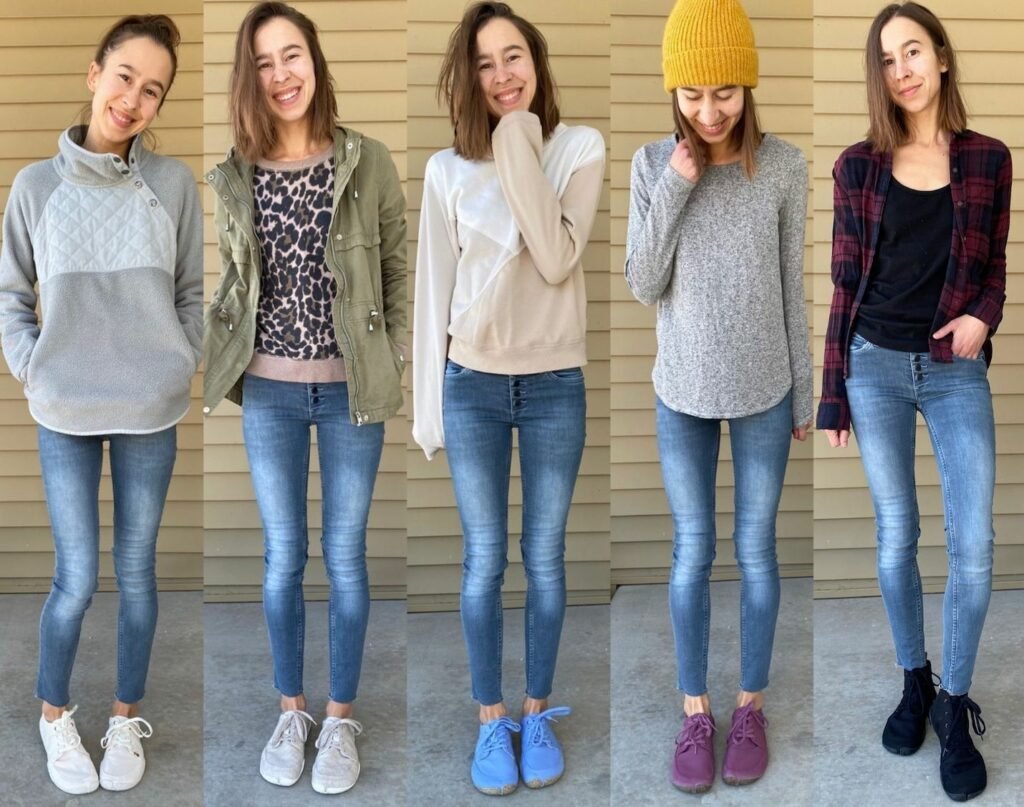 Wildling Shoes is a lifestyle barefoot shoe brand that specializes in the lightest, airiest shoes you've ever tried. They really feel like being barefoot! Wildling also has a social conscience and runs an ethical workplace using sustainable production & materials. To top it all off they've captured a whimsical aesthetic that is both unique and stylish at the same time. Suffice it to say, I'm a fan. And they now have both an EU and US location, so are even more accessible worldwide.
Seasonal models and colors are launched a few times a year, and you can find a Basic Collection of popular styles that are available year round. Today we're covering models from the Spring Summer '22 Collection, with a few beloved Basics thrown in.
The Rundown
All Wildling Shoes models are unisex and come in kids and adult sizes. Many come in baby/toddler sizes as well! This spring they are focusing even more intently on sustainable materials that are good for the body and the environment. Everything is vegan in their warm weather collection (but they do use wool in many of their Autumn/Winter models). And all have an extremely thin, flexible sole and square shaped toe box. I have yet to be unhappy with a shoe from Wildling, they are always delightful. *Models from the spring collection are all 4mm thick.*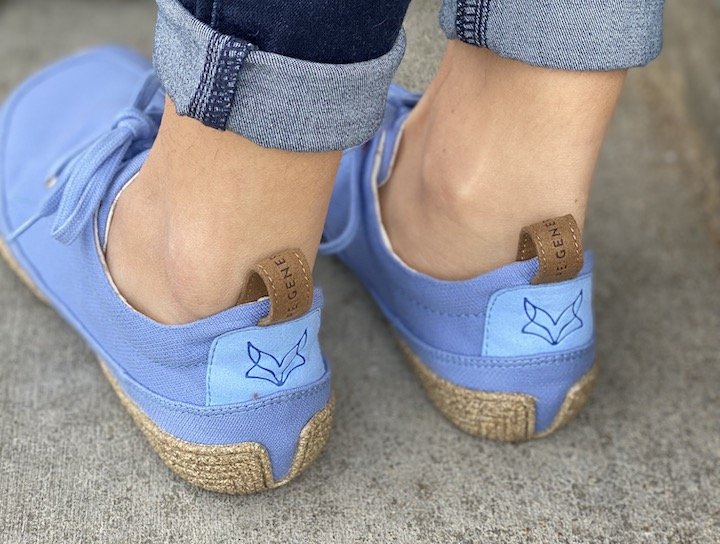 General Sizing & Fit
In years past Wildling had a narrow-ish shape, but recent collections have been leaning toward a wide fit. So far everything I have personally tried and learned about from the Spring '22 collection fits wide and true to size – but always check Wildling's "Fit" section for more info before buying (see below their own description of this season's sizing). The most unique thing about Wildling Shoes is they are built on a sole that can flatten out in any direction, making it highly adaptable to most foot types.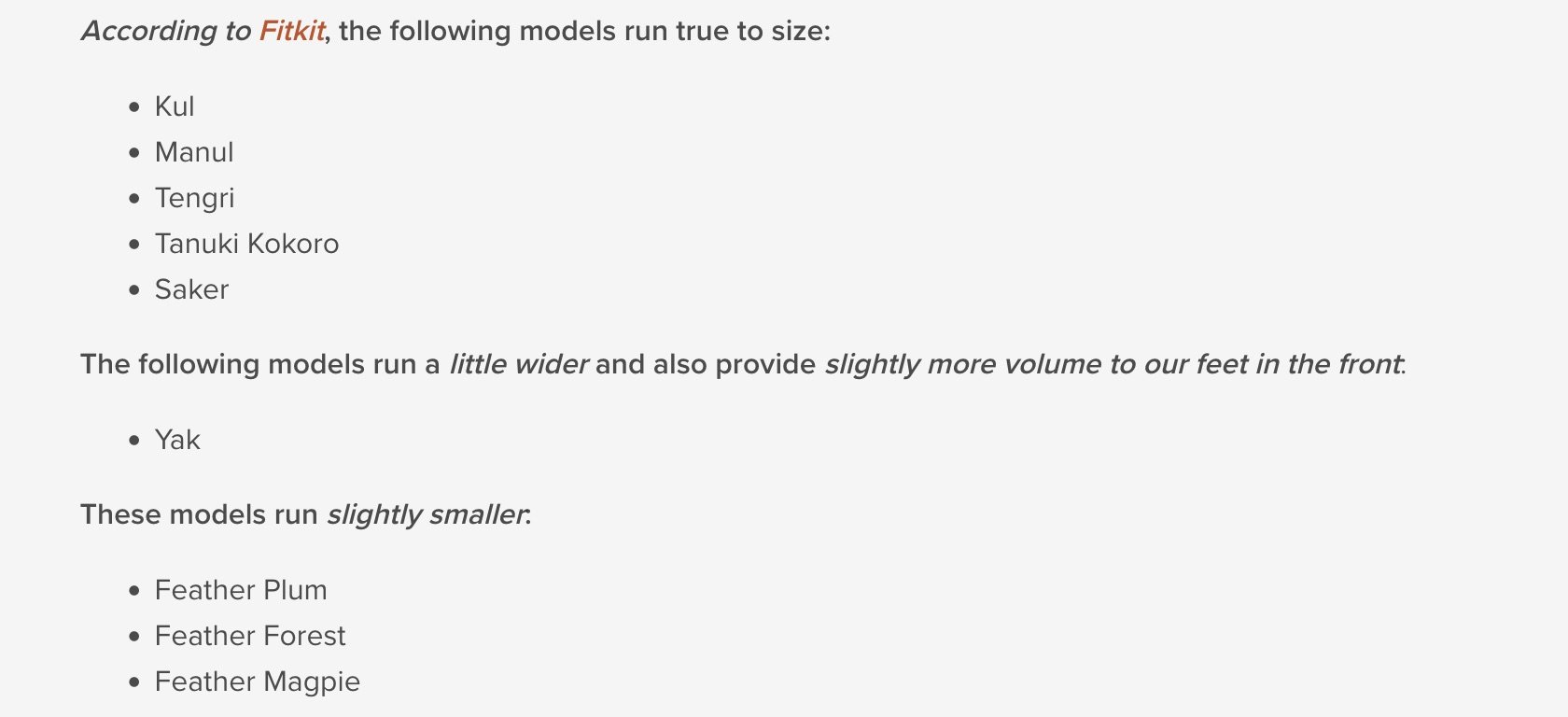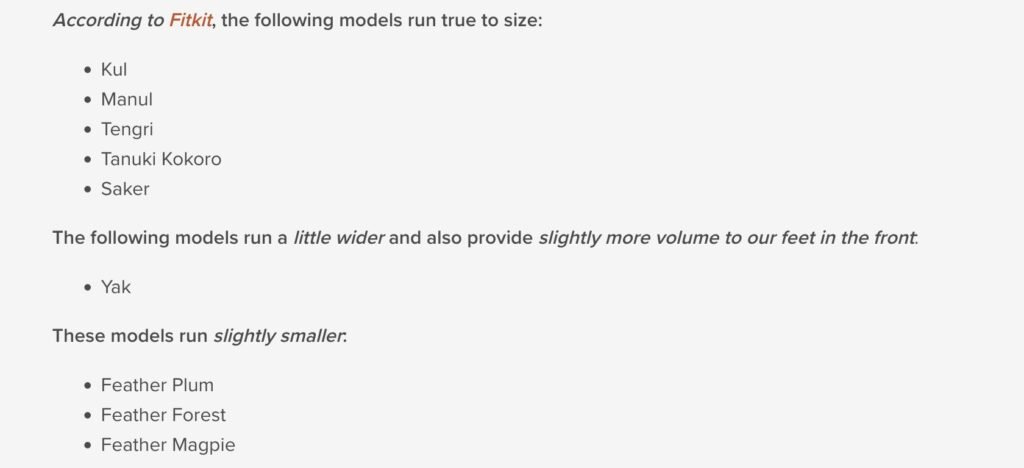 These shoes are made in EU sizes, so if shopping on the US website it's important to check their size conversion chart to see how they are translating to US sizes. Fortunately I already knew I wore a size EU 37 in Wildling, so I was used the table to find the corresponding US size. Wildling has adjusted this recently, so always a good idea to double check. If in doubt, I recommend their Size Finder to determine the correct length for your foot.
Ordering from Wildling Shoes
Wildling Shoes are available from a US and an EU website, but your shoes will ship from Germany either way. They offer free shipping on orders over $200/€200 and your first return is free of charge. If you need to return more than once, it costs about $10 (or €3.50 from within Germany).
If you buy from the US website you can return them to a US address. If from the EU website, then orders go back to their EU center. Returns are super easy, you register with their Returns Portal and schedule a DHL Express pickup from your door.
*There has been a spate of fake barefoot shoe sites – don't purchase Wildlings from any other site but the two linked above!*
Now let's dig deeper into a few models that I love from the Spring Summer Collection.
Saiga
The Saiga is a surprise release from Wildling and their first slip on shoe. It's made of the same material as the Tanuki (you can read about that model later on in this article) and is just the lightest most minimal shoe ever. They come in the moss green I have and a navy blue. I feel like I should be padding around a monastery or meditation retreat in these, they have a very unique and natural aesthetic to them.
There is a little elastic piece on the inside where the material crosses over so you have a little stretch there if you need it. And the interior is lined with a soft fabric that makes them even more comfortable inside than the Tanuki.
Fit Type: The Saiga is the only Wildling shoe I've ever gotten a size 36 in, so they do run a little big. I would say about a half size, so not everyone will need to size down. They also fit medium volume over the arch. I have low volume feet, so sizing down made sense. I still have some extra space around the ankle opening, but they stay on my foot well (most likely because they're so light and flexible). If you have high volume feet I would stick with your usual size and not size down.
The width is medium wide, maybe even extra wide if you don't size down.
Manul
Available February 5th | Sizes EU 18-48 | Vegan | Removable Insole
The Manul is made of 100% unbleached and undyed European linen. Even metal eyelets were forgone in favor of cotton stitching to make a natural, breathable shoe made of sustainable materials. The linen feels sturdy and a teensy bit rough at first, but broke in after just 30 minutes of wear. They have a clean, natural look that is really versatile, and I'm just so excited about them!
These are fairly new to me, so I haven't had much chance to get them dirty. I imagine that the natural coloring of the linen will disguise some dirt, but that over time these will need to be washed. I plan to hand wash them in the sink with clear soap, which is how I clean my natural hemp Unshoes. You can also spray them with a protectant.
Fit Type: The Manul fits wide. And considering the sole can flatten out under foot and allow for lots more space as the linen breaks in, I think these could also work for extra wide feet. They have a medium volume fit, but should easily work for both high and low volume with the laces.
The Manul is yet another step toward sustainability by Wildling, and I would love to see it become part of the permanent collection!
---
Kul
Available February 5th | Sizes EU 18-48 | Vegan | Removable Insole
Next up is the Kul – I couldn't resist the periwinkle blue (Pantone color of the year!). It is bright and springy, but sophisticated. This model is made from a blend of organic cotton and organic linen in a "fantasy weave" that gives it a diamond texture. Like the Manul there is no microfiber used on the upper, it is made purely of breathable natural materials.
I anticipate these ones being a little fussier than the Manul in terms of keeping clean – cotton seems to attract dirt more than linen – so I have sprayed them with Carbon Pro before wearing. If you'd like to shop all in one place, Wildling also sells shoe care products. These shoes aren't recommended to be washed (the color could run), but you can brush out dry dirt or spot clean with a rag as needed.
Fit Type: Almost the exact same as the Manul!
---
Tanuki Kokoro
Available February 5th | Sizes EU 23-48 | Vegan | Removable Insole
The Tanuki models from Wildling are my absolute favorite. The first time I tried them I was confused by the texture – Tanukis are made of Washi paper and have a rough texture that crinkles when you rub it together. But once they were on my feet I understood why they were such a popular model. They are so light and breathable they literally feel like nothing! I have taken my first pair of Tanukis (now a year old) with me on many adventures hiking, camping & walking and I honestly expected them to fall apart because they feel so "barely there." But a year later not a stitch is out of place. Even though my first pair is still in mint condition I had to try the Kokoro because I love the color so much.
Tanuki's come back every spring in new colors, and they can also be found in the Basic collection. They even work as a water shoe because the water drains out easily! I did notice that when I hand washed my red Tanuki's the water turned red. It didn't affect the appearance of the shoe, but just be careful about staining other things if your colored shoes get wet.
Fit Type: Tanuki's fit slightly narrower than the above Manul and Kul. I would describe them as being more medium wide, catering to an average width foot. The Washi paper doesn't stretch out, so there is also less chance of them "breaking in" than the other cotton/linen models. My wide toe splay fills up the toe box width almost completely, but I am still very comfortable in them. As far as volume, they really work for almost any volume. I find that they cinch up around my low volume feet like a glove, but many people with high volume feet also have great success.
---
Feather Forest
Available February 26th | Sizes EU 18-48 | Vegan | Removable Insole
The Feather is Wildling's only sandal model and is available this spring in Forest green, Plum purple and black. I must admit, I have never tried the Feather before because they don't match my style well. They have a very unique look. But there are so many big fans of the Feather that I decided I better get acquainted! I understand now what people like in them – they go on in a flash with a velcro strap and feel like wearing nothing at all – just like other Wildling shoes, but with an open sandal cut for even more air flow. I still won't wear them for fashion, but I can see myself enjoying them as a summer hiking sandal.
This is another model that comes back each year in new colors, and you can always find it in black in the Basic collection. The straps on the Feather are made of a strong microfiber that has a teensy bit of stretch to it but it doesn't change shape over time. It fits securely to the foot so that when you step and move the shoe moves with you – again, like all of Wildling shoes. So if you are someone who has trouble with sandals staying put, the Feather might be for you.
Fit Type: I decided to try an EU 36 in these, since I often wear a size smaller in sandals than in close toed shoes. This ended up being a mistake, the 36 (shown in these pictures) is too small and my toes go all the way to the front and hang off the sides. So I'm exchanging them for a 37, the same size I wear in all my other Wildling shoes. They do mention that the Feather fits a little snug, but somehow I missed that. Oops! The velcro is fairly long, so you have multiple inches of space to work with if you need a high or low volume fit.
*I now have the size 37 and they fit perfectly!*
---
Tengri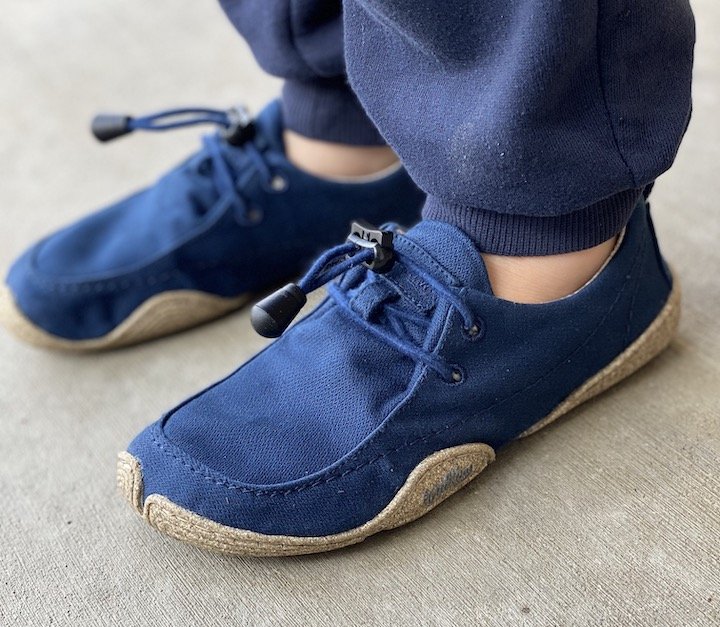 Available February 26th | Sizes EU 23-48 | Vegan | Removable Insole
The Tengri is a brand new cut never before used at Wildling with a top stitching detail. It is meant to reduce the amount of materials needed, and be more comfortable because there are fewer seams. We got these in a size 29 for my little guy, and I have been swooning over them in that little size. They're so flippin' cute!
He has thick feet, so we avoid high top shoes (he can't get them on himself). These Tengris were so easy for him to get on and off, and the kids' sizes come with elastic laces and a toggle option. He did complain about the tongue bunching (since it is attached on the sides) and pressing on his foot, but he was still happy in them. They're so soft and flexible, I was jealous!
Fit Type: No surprises here, they fit exactly as expected. This model works well for wide, chunky feet.
---
Tanuki Basics
Available Year Round | Sizes EU 23-48 | Vegan | Removable Insole
These Tanukis are exactly like the Tanuki Kokoro written about above, just in basic colors that are available year round! My oldest son is very particular about shoes – they have to be very light and comfortable or he simply won't wear them. The Tanuki Umi is turning out to be a great choice for him (that he actually wears!). And of course, you already know how I feel about Tanukis. 😀
The main reason I decided to test the off-white Niji model was to see how dirty they got with wear and if they could be cleaned easily. It appears that the Washi paper repels dirt so they don't get stained readily, and I was able to knock out any dirt out. For a white shoe, it's a good deal. But I'll be giving the Niji more dirt exposure when it warms up a little (because I've heard that over time they can turn yellow-ish)
---
Flying Fox
Available Year Round | Sizes EU 23-48 | Vegan
The Flying Fox is a black high top shoe available in the Basics collection. They have a high top sneaker look, and are a great replacement for Vans or Converse style shoes. These are made of 100% organic cotton so as to be breathable even in warm weather. The material is soft from the get go. This is the only model listed here that does not have a removable insole.
Fit Type: I have found that most high top models from Wildling fit high volume and I need an additional insole to keep them from feeling floppy. Others have also reported that switching the laces out for elastic ones helps them fit more securely as well. I moved the insole from another pair of Wildlings and they fit me great now (they are pictured above with insole). They have a wide fit as well, but slightly narrower than the Manul and Kul.
---
In Summary
In my opinion Wildling has gotten significantly better with time. They have widened their shape, begun a Basics collection so favorites will always be available, and continually nail the perfect color scheme for the season. While it's somewhat tortuous to never know what beauties they'll come up with next (do I buy now, or will something more perfect come along later????), I am always excited by their seasonal collection. The Spring Summer '22 Collection from Wildling Shoes was a home run for me.