*Get 10% off any order with code ANYA*
See all my other discount codes here.
The Unshoes Terra Vida Review – A Casual Barefoot Slip on Shoe
I snagged these Natural Terra Vida slip ons during an Unshoes sale, and had the good fortune to speak directly with Terral Fox before placing my order. They have a direct phone number on their website, and when my coupon code didn't work I called them and Terral answered! He fixed the issue with the code, and gave me sizing advice about the Terra Vidas.
I love working with a small business that is accessible to their customers. According to the Unshoes site, I should be a size 7, but after speaking with Terral I ordered a 6.5. He advised that the canvas does stretch, and because I have low volume feet I would swim in my regular size. When I first got them they seemed short and my toes were squished, but they did stretch out after a few wears. I was still having problems with my feet sliding around (I still have no arches!) but that was solved by adding these felt sticky pads from Amazon. Now these are super comfy with no toe scrunching. Sizing down a half size was good advice, sizing down further would have been too short, and a size up would have definitely been too big.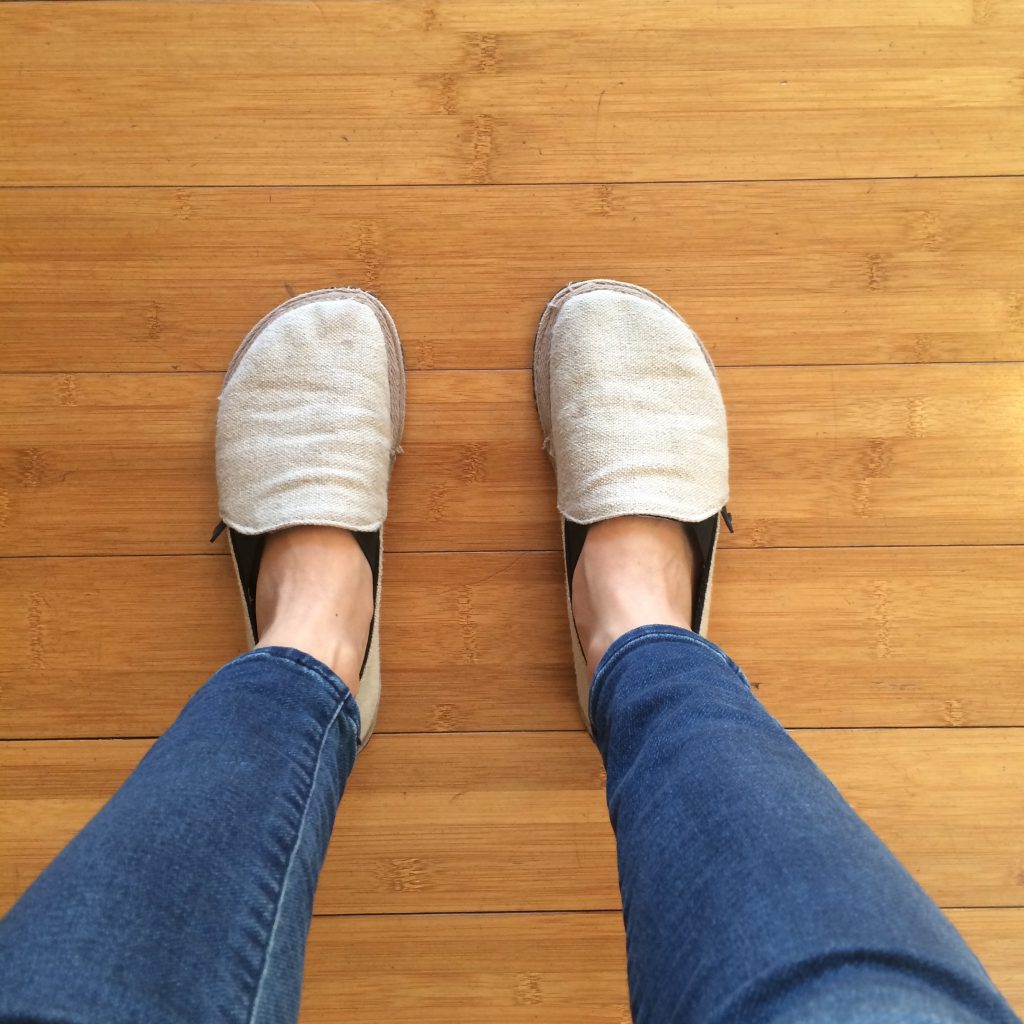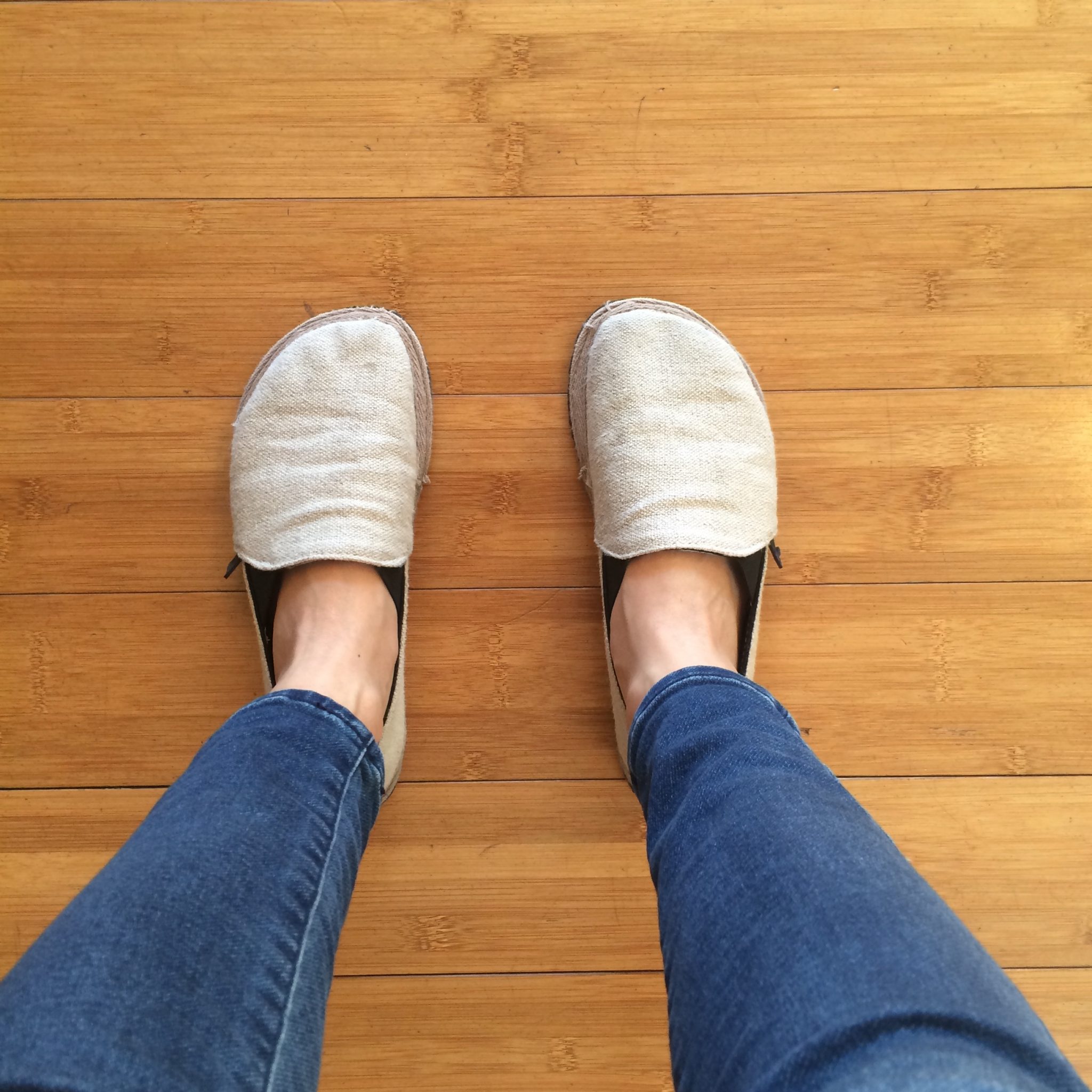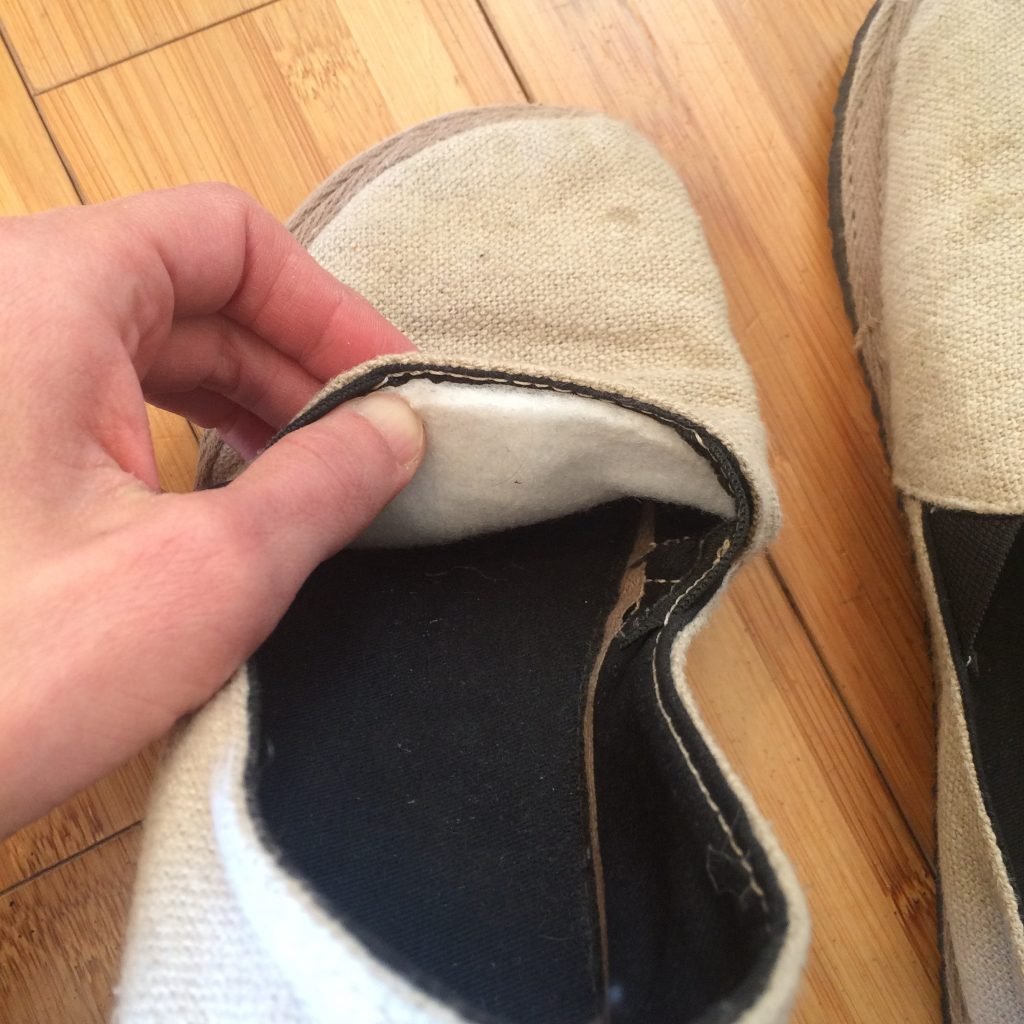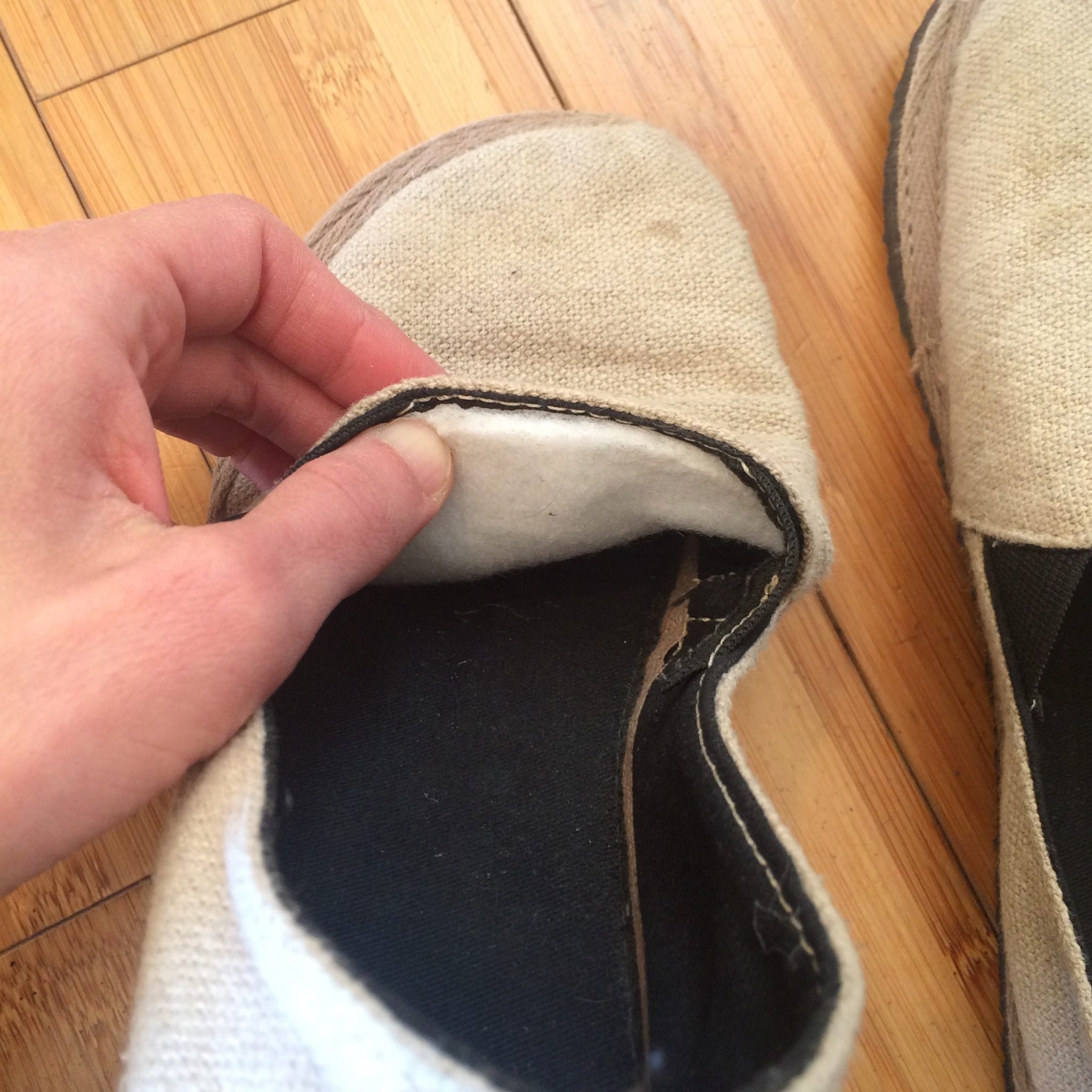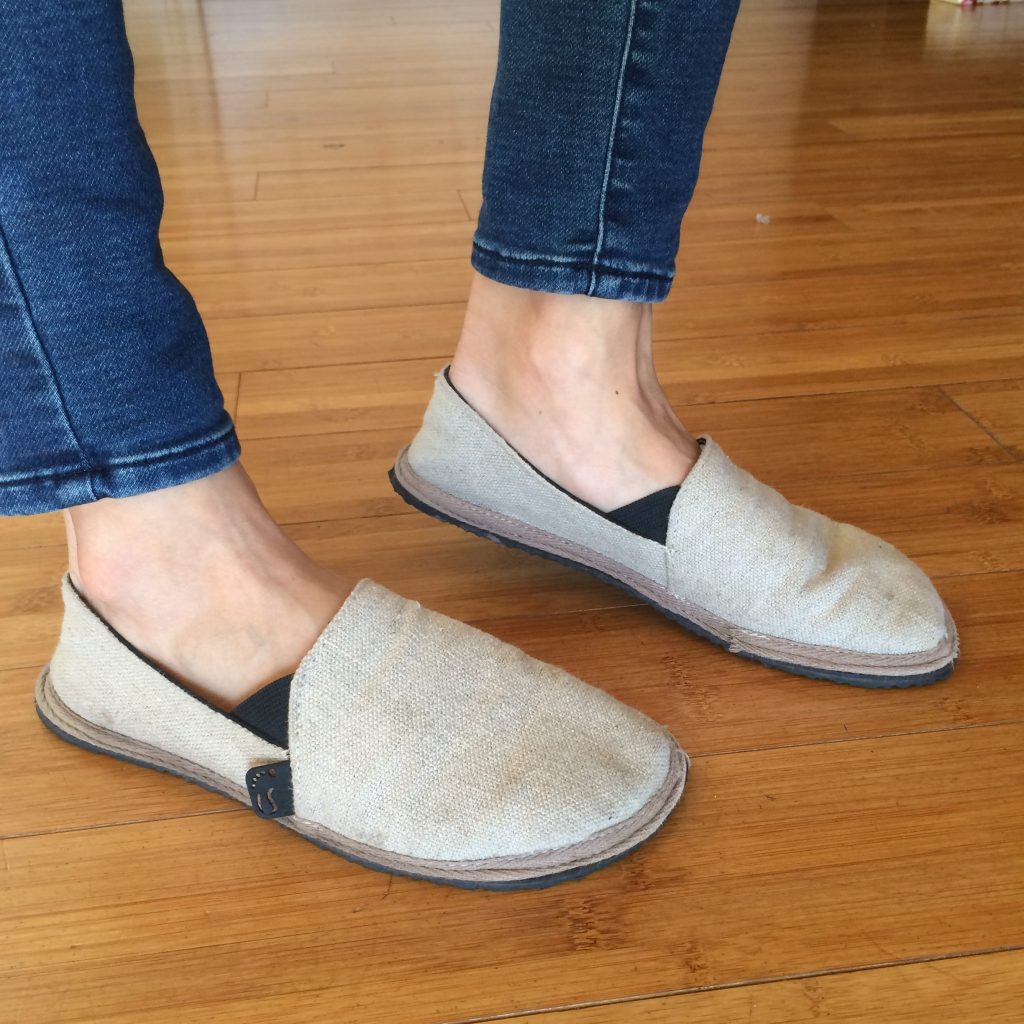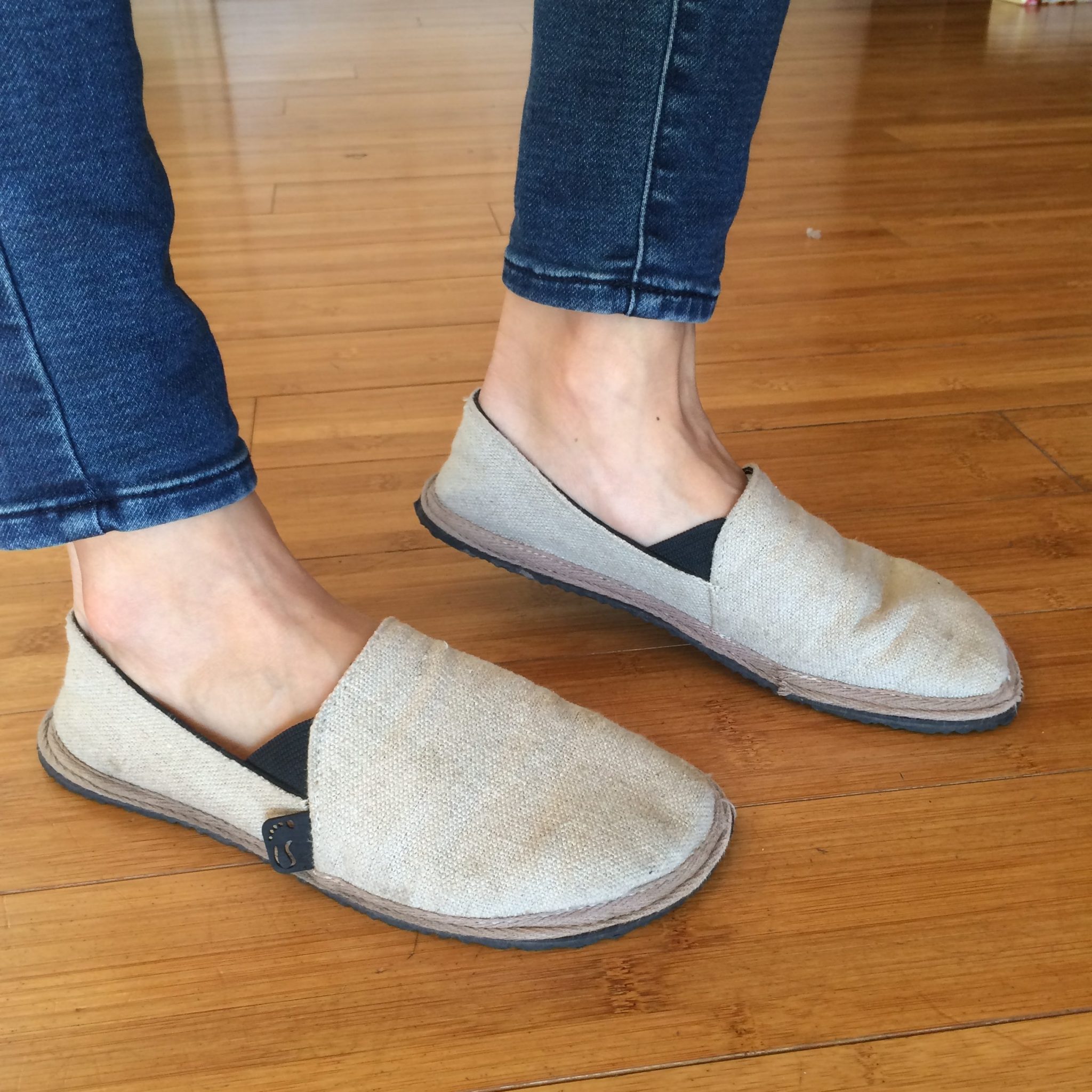 Amazingly, I've worn these in dirt and grime and they still look like this! The hemp seems to repel dirt, and if it does get dirty it brushes off when dry. I imagine you'd be able to throw these in the wash if you needed (if on gentle cycle, cold water, with natural detergent like this, and then reshaped and air dried), but since I have the felt piece stuck on I haven't wanted to do that. I did spot clean with a rag once, and that was enough.

I have noticed some loose threads around the base of the shoe. Those could be snipped, and I don't see any signs of unraveling, but I wonder how these will hold up over time. I will keep you updated on that! I've had them for about 6 months now.
They are very soft and comfortable inside, which I appreciate. I hate the way synthetic materials feel on my skin, and I love when a shoe company makes natural and responsible shoes. The upper is made with 100% hemp canvas and the interior is cotton.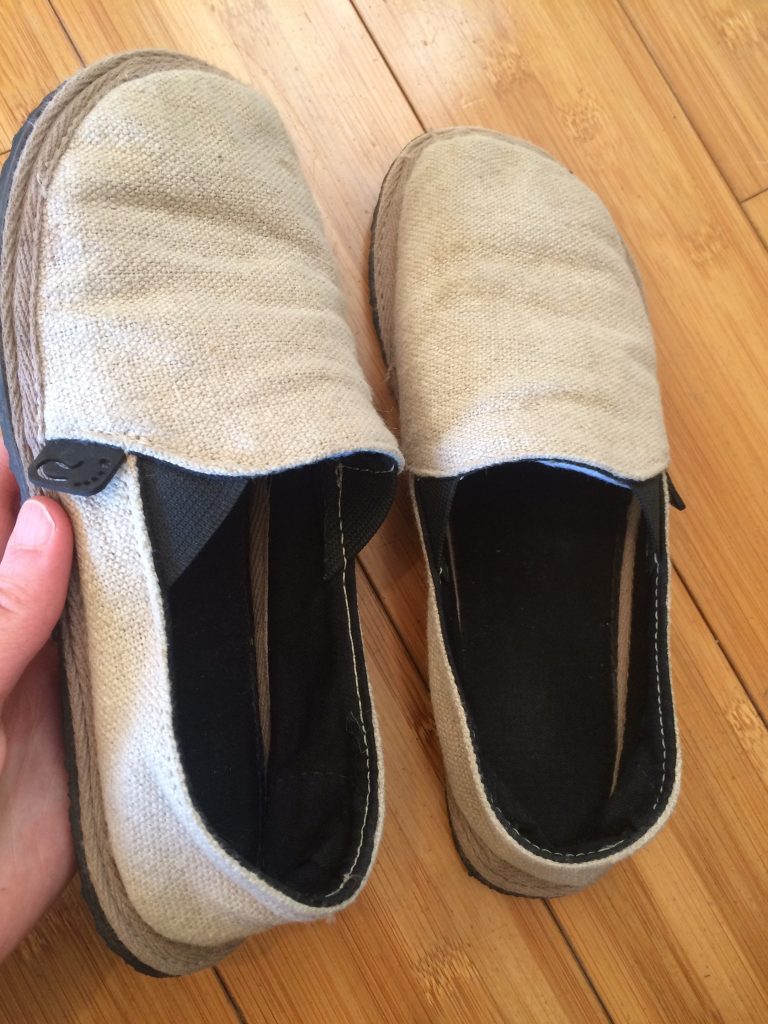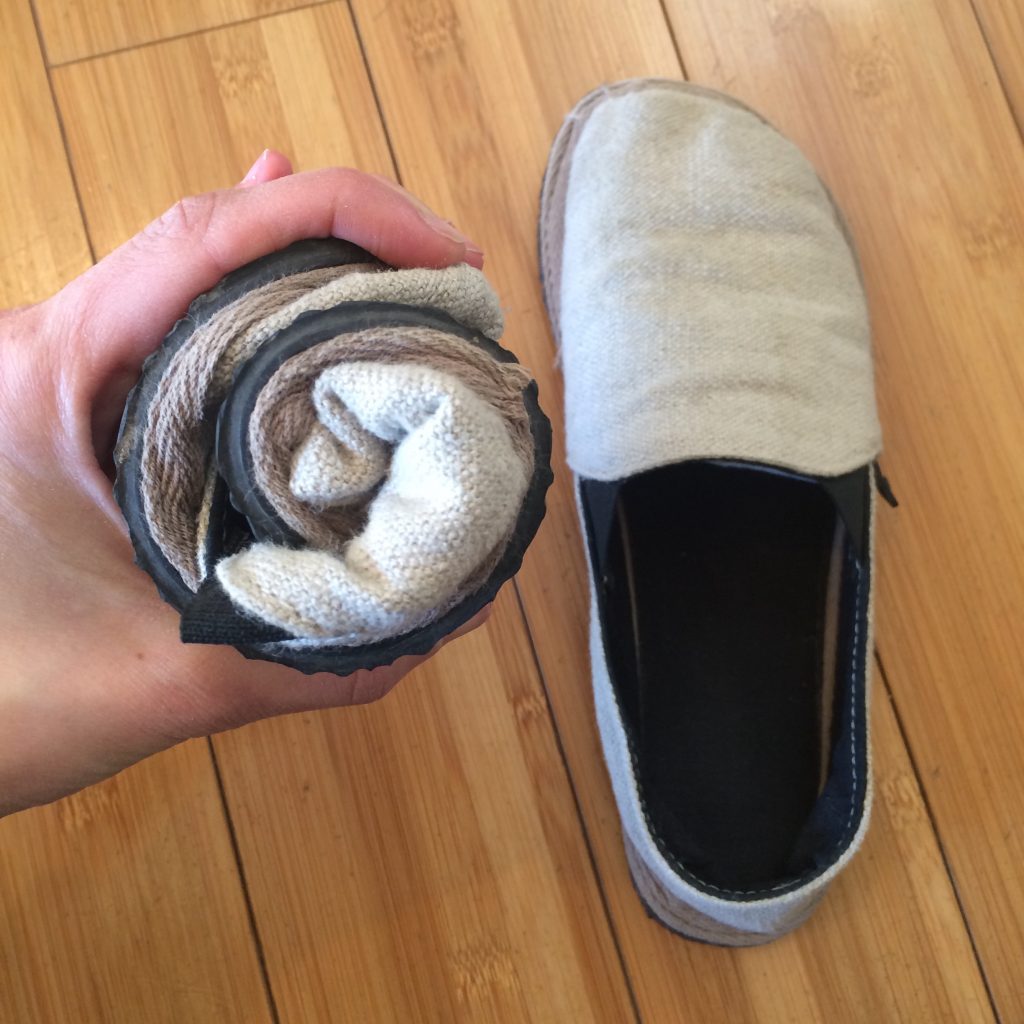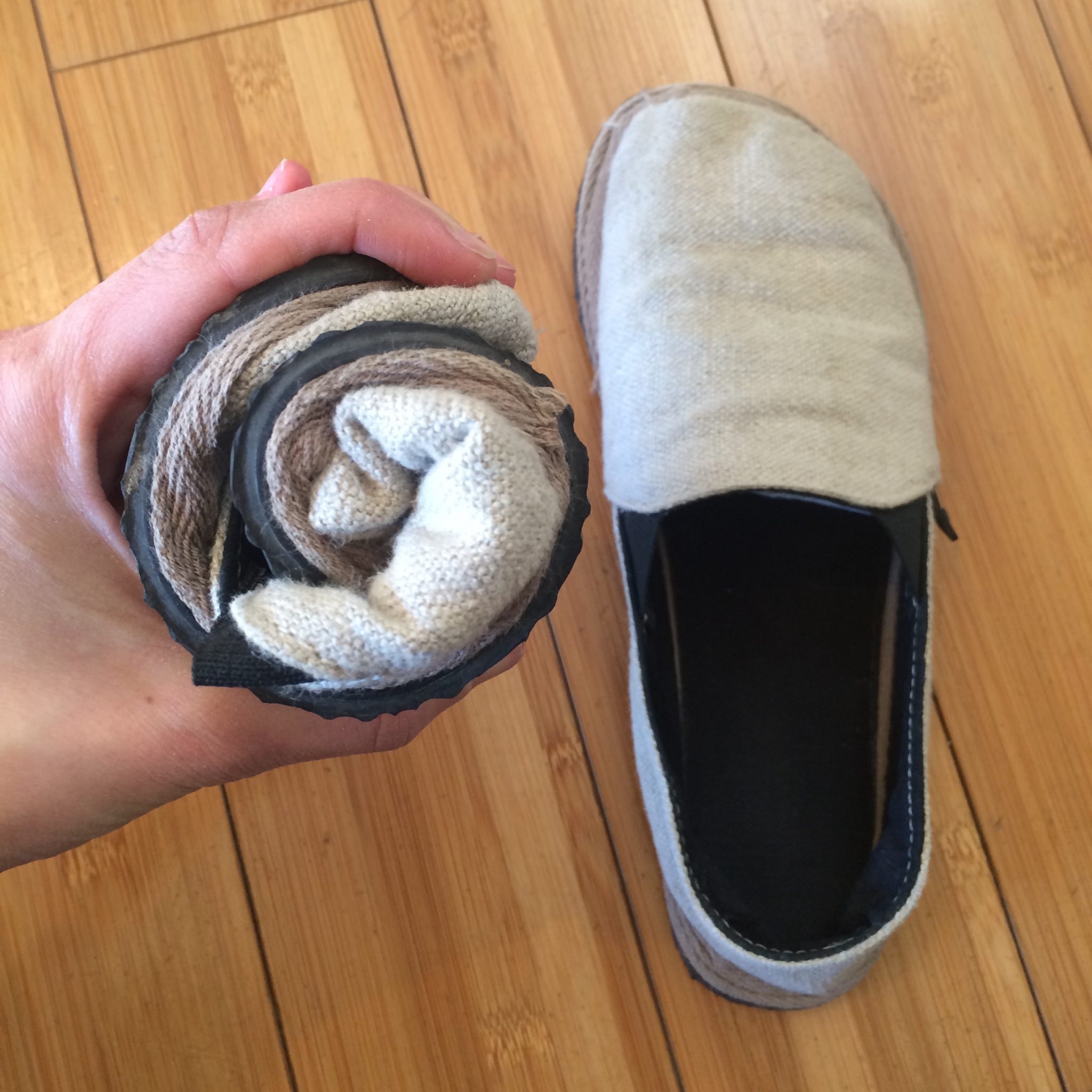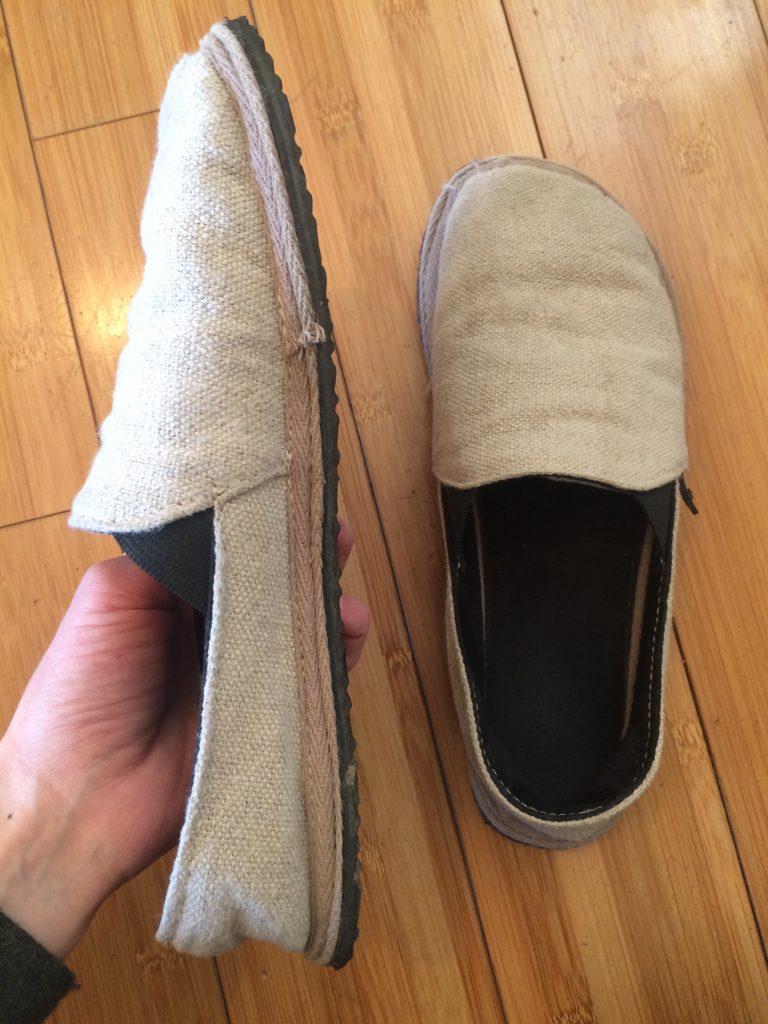 The sole is very flexible and there is a lot of ground feel. It measures at 5mm, but feels like less. They weigh next to nothing, and slip on easily, which I love. And you feel everything underneath your feet. These have become my take-the-trash-out, run-to-the-store, check-on-the-garden shoes. I wouldn't go hiking in these, because without laces they aren't super secure on my feet (low volume feet means I usually need laces for completely security). Even still, I wear these often for their ease of use and comfort.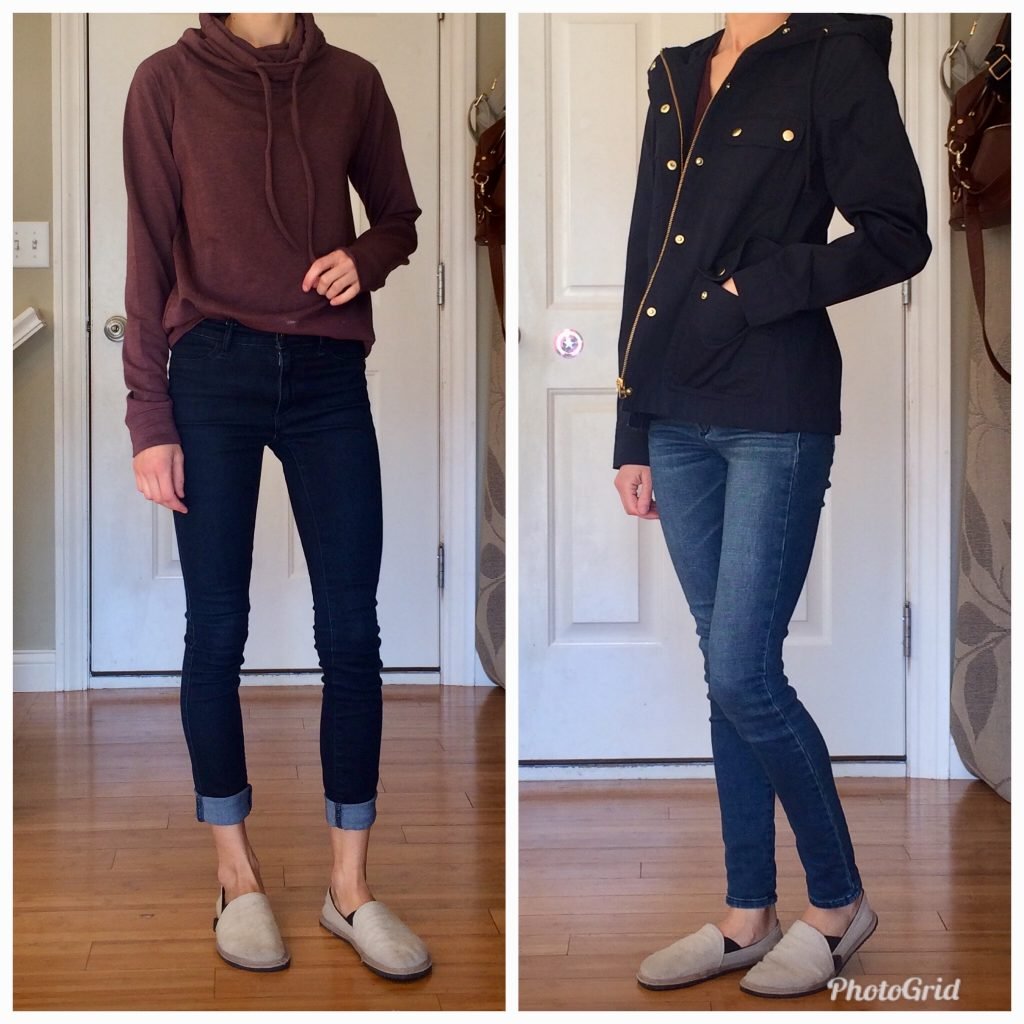 Aesthetically, they are cute and simple, and match easily with most things. They are very casual looking, so if ever I want an elevated look I don't choose these. But most days, I'm casual! I wish there were more color options (including more than black for the outsole and elastic), but they've come out with 2 new colors since I ordered these so maybe in the future! There is a lot of color/style potential with this type of shoe (think Toms!) so I expect Unshoes to expand on that in the future.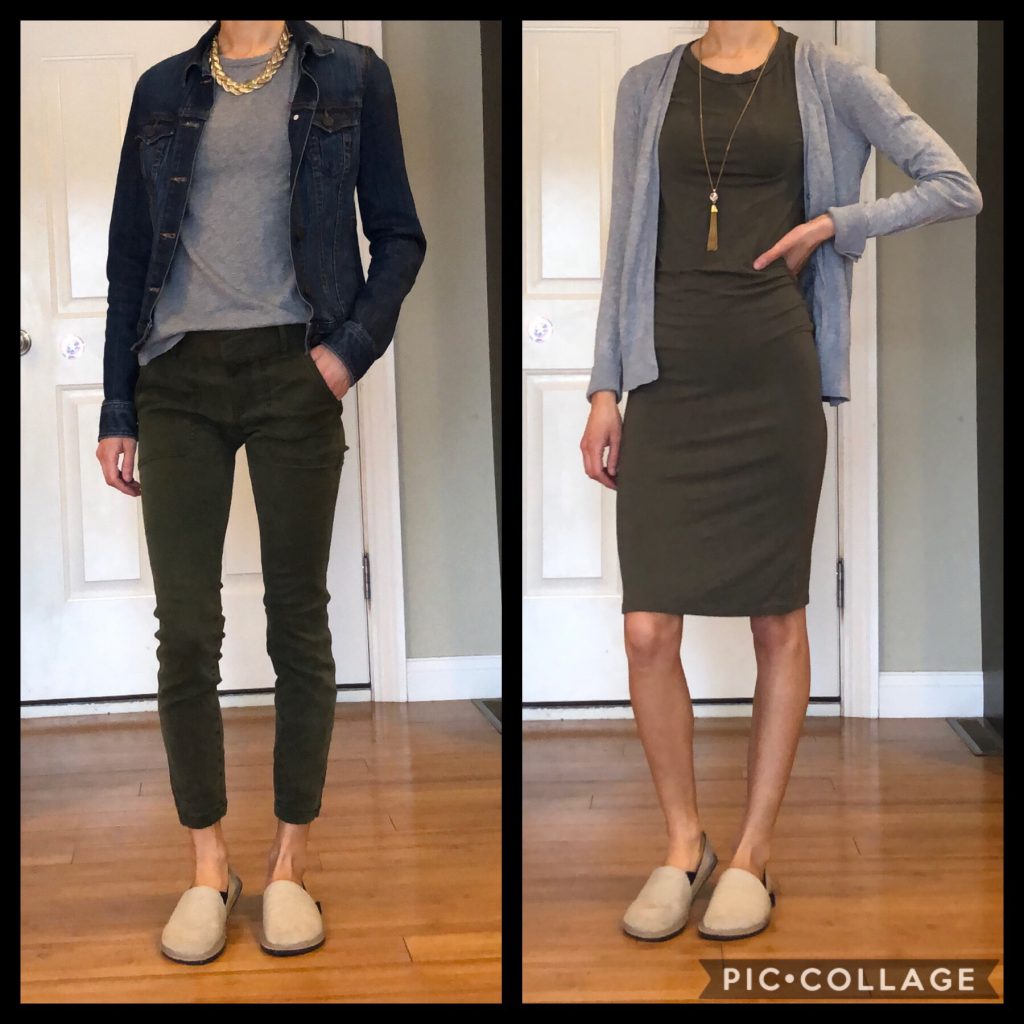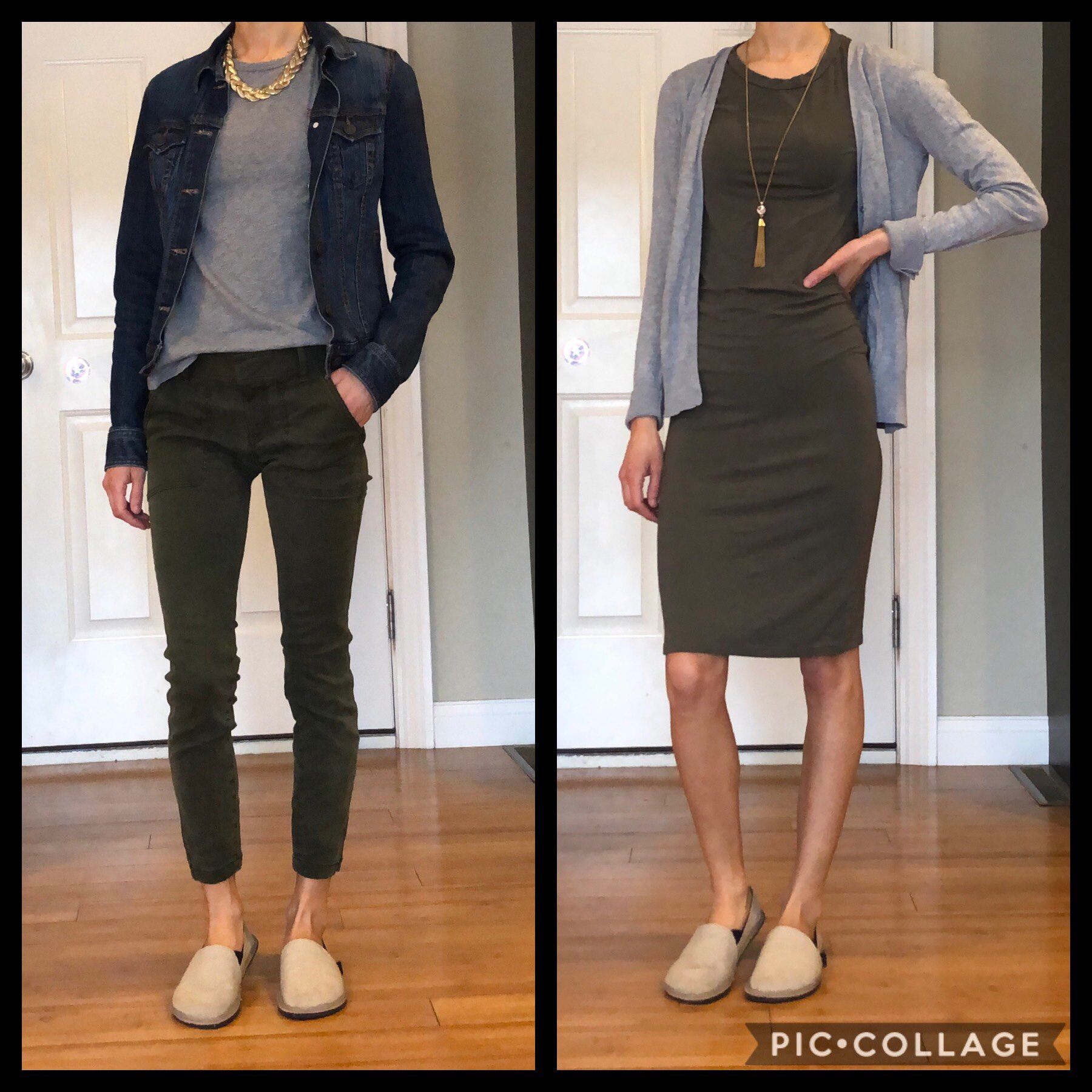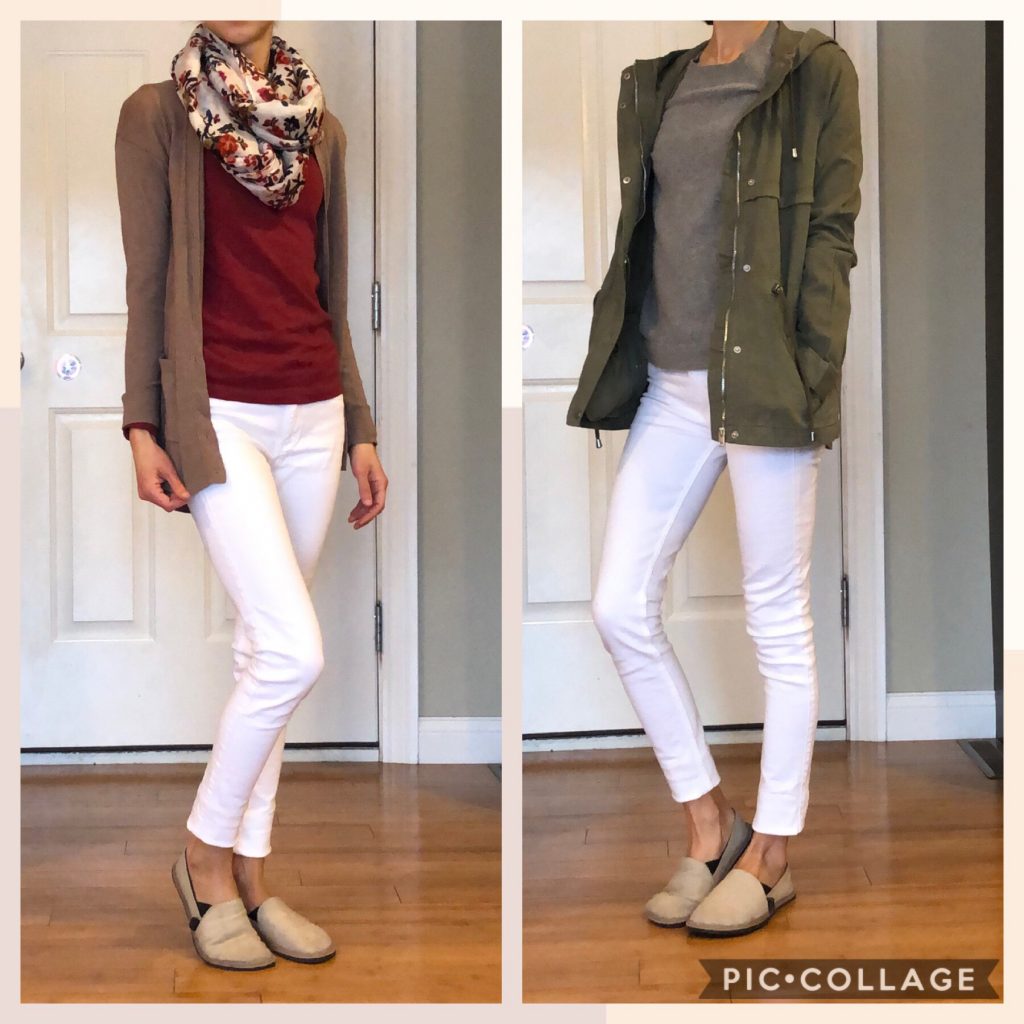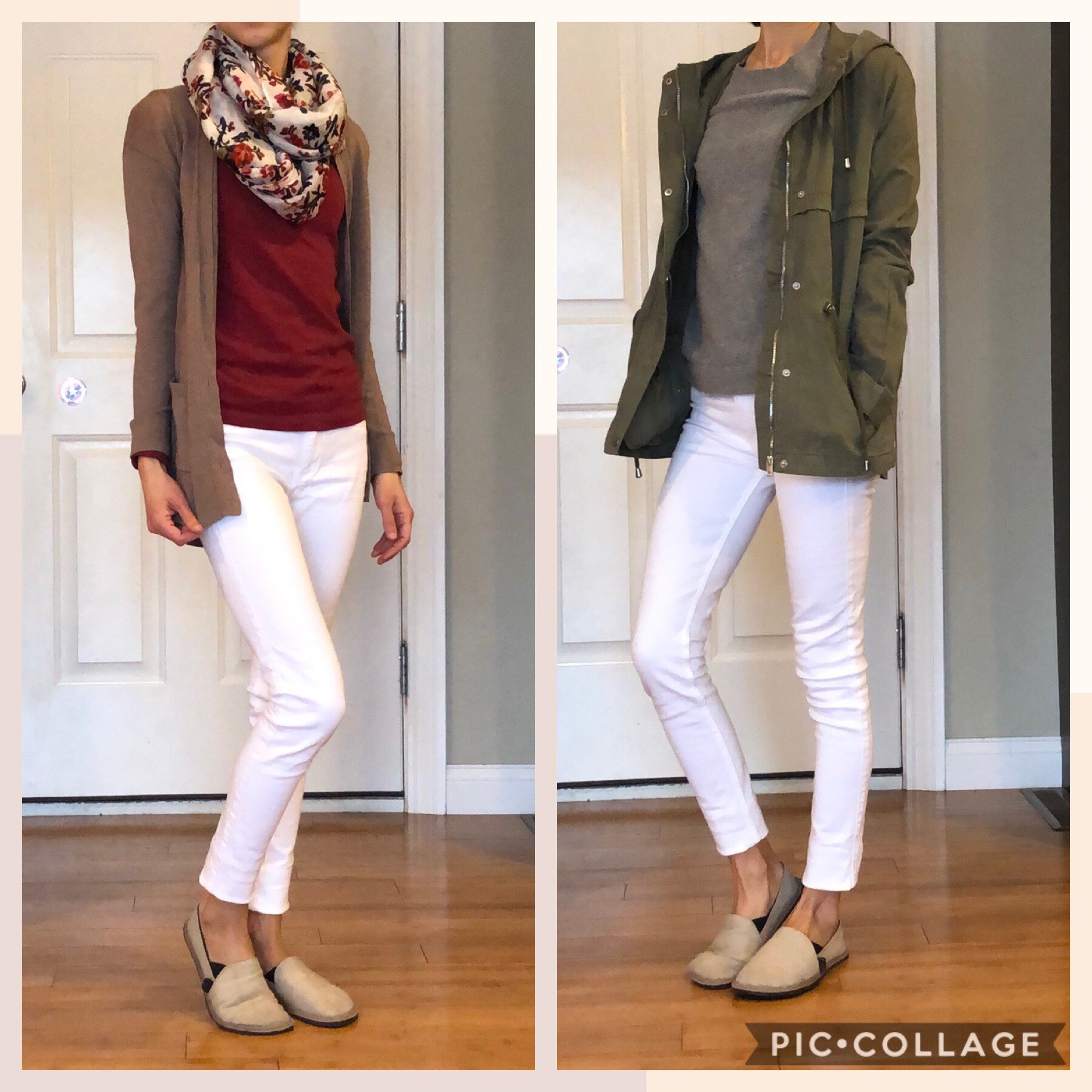 Other barefoot slip ons
Vivobarefoot Mata slip on
Luk Shoes Fuego
Vivobarefoot Ababa
Zuzii Demi Slides (Only the slip-on slide is zero drop, the slip-on sneakers are not)