By Samantha M
*Ten Little changed the outsole in 2022, here is the new shape. It is a little narrower, but less slippery*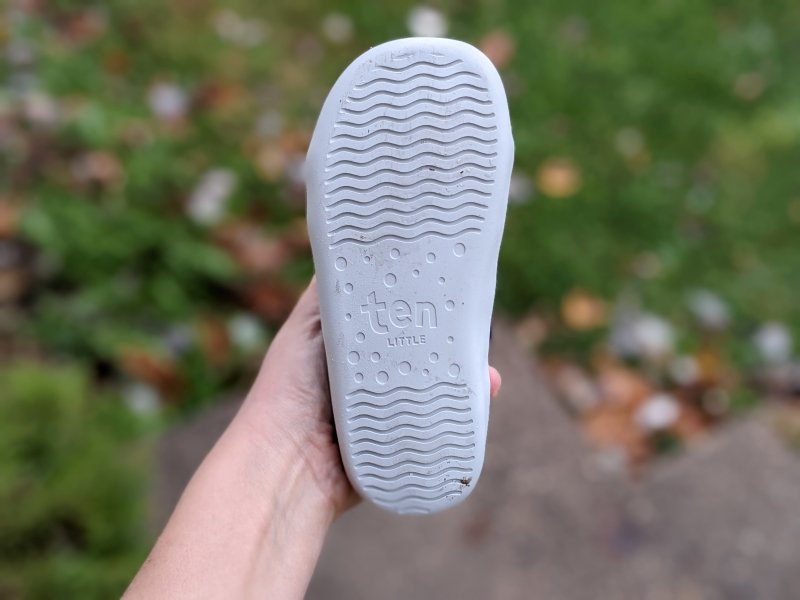 Ten Little's affordable, vegan, and zero drop kids' shoes came to my rescue this fall. When my son suddenly outgrew his everyday sneakers, I needed something quickly that met my requirements for healthy footwear for kids. Having seen Ten Little advertised all over social media, I decided to give them a try. Read on for our experience and my full review of the Everyday High Top from Ten Little!
**Ten Little changed their soles mid-2022 to the same sole their Mary Janes and sandals have always had. It is narrower and less flexible than the original sneaker soles, but it is slip resistant**
Meet Ten Little Kids
Having just launched in February 2020, Ten Little Kids is a relatively new brand of kids minimalist footwear. Based in the US and born out of a desire to make shopping for kids shoes easier, Ten Little is helping make healthy footwear mainstream. Two unisex styles available in US sizes 4-13 at a price point less than $50 make this brand a good option for families on a budget. All their shoes are also vegan!
The Everyday High Top from Ten Little
The Everyday High Top is a street style sneaker for everyday wear. A few color options come with a faux fur lining, like the Lava Red seen in this review and the others are fully lined with cotton. Note that the faux fur lining is only in the upper, not the footbed. You could swap out the cotton insole for a thermal one for more warmth. The vegan leather upper is easy to wipe clean, but the shoes are not waterproof.
While the company doesn't refer to their footwear as "barefoot", all Ten Little shoes are zero drop, flexible, and have a wide toe box. They are not as flexible or have as much ground feel as other truly barefoot brands, but they meet all the requirements for natural footwear at an affordable price.
Materials & Sustainability
Ten Little shoes are all vegan! The brand is committed to using the highest quality materials for the lowest environmental impact. The colorful upper material is vegan leather with a cotton lining, and the outsole is made of natural rubber.
Some models are lined with faux fur for warmth like the shoes being reviewed here; the Everyday High Top in Lava Red. The removable insole is a thin foam with half an animal on each to help kids get their shoes on the right feet! The contrasting turquoise hook & loop closure and matching pull loop on the back gives these shoes a little superhero flare.
The shoes are reasonably flexible, I can bend it into a U shape and twist it side to side. They are lightweight for a winter shoe, and my son reports them being warm and comfortable. His only complaint (and mine as well) is that they are slippery on snow. He had way too much fun trying to climb a lightly snow covered hill and sliding all over it in these! They work great for situations where snow play isn't expected, like bike riding or a trip to the park.
*On a scale from Wood Plank (1) to Like Walking Barefoot (10), Ten Little is probably about a 7. Barefoot shoe devotees will find they are not as thin or flexible as other beloved barefoot kids' brands*
Sizing & Fit
If you've ever purchased shoes for kids you know choosing the right size can be stressful and confusing. Ten Little has a Fit Finder Quiz on their website to help alleviate the concern about choosing the wrong size. There's two different ways to determine size – measuring or printing the fit finder kit. Annoyingly, you have to enter your email (which also signs you up for their newsletter) to get the fit finder kit sent to you. If you choose to measure, you still have to enter extra information and your email to get the size recommendation. I found this a little frustrating that I couldn't simply view the size chart without giving out my email.
In the end, I went through with both sizing options to compare the methods, and got the same size 13 recommendation both times. And they fit! My 6 year old is on the small size for his age, and these are the largest size they carry. Ten Little shoes are available in US sizes 4-13 and thanks to the removable insole with fit indicator lines, you can check the fit without guessing where your kid's toes are in the shoes. When the shoes arrive, just pull out the insoles and have your kid stand on top of them. If their toes end just before the yellow line – the fit is good!
My son wears these without socks, and you can see all the individual marks of his toes on the insoles. Thanks to the wide toe box, none of his precious toes are squished and he can wiggle them freely inside the shoes. Two separate hook & loop closures means these shoes can accommodate a variety of foot volumes. I would categorize my son's feet as average volume and width. Removing the foam insole will give even more space for those that need it.
Shoe Care and Cleaning
My son loves mud. All mud. He cannot resist mud when he sees it. So naturally, he tested these out in mud several times on our walks and outdoor play. He has an impressively large hole dug in our backyard that he gets in to dig deeper and bury things like LEGO mini-figures and cars. These shoes came out of that adventure with a fair amount of mud on them, even in the faux fur. I am no stranger to cleaning kid shoes but I wasn't sure I'd get mud out of that fur. Ten Little recommends wiping clean with a damp cloth and that worked great for the uppers and the soles. The mud came right off without a trace! The fur needed a little more than a wipe down. I ran it under warm water and gently scrubbed with an old toothbrush and it actually got clean! They did take some time to dry though since I got them pretty wet. Anya uses this vent dryer for those situations, so they don't get mildewy while drying (use it while the fan is running, not the heat, so you don't de-laminate your shoes)!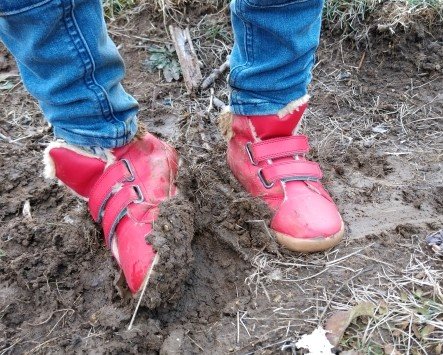 Style
Ten Little Kids makes two styles of unisex shoes – the Everyday Original, and the Everyday High Top. Both offer clean lines in a mix of neutral and bright colors. There's even a sheet of high quality shoe stickers included with each pair so kids can jazz them up to their liking. My son did not have any interest in putting stickers on his shoes, so he gave them to his sister to decorate her sewing machine with.
The aesthetic of Ten Little shoes is casual enough for everyday clothes, but can work for dressier occasions too! I think the Space Black and Meteor Gray colors would work well with fancier outfits. If you want to see lots of real life photos, check out their Instagram where they regularly feature personal photos in their stories.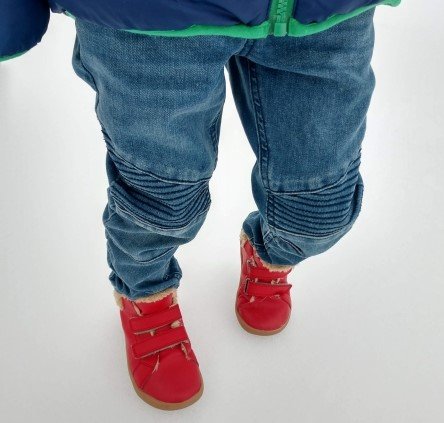 Cost/Ordering
The Everyday High Top is $44 and the Everyday Original is $39. Shipping and returns are FREE on all shoes to the 48 contiguous states. Alaska and Hawaii residents can have shoes shipped for $11.99. Unfortunately they do not ship outside the US at this time.
Kids grow so quickly and when it's time to size up their shoes, you're left with the decision of what to do with their outgrown pair. If you size up with Ten Little, they include a prepaid label to send the outgrown shoes to Soles4Souls where they will be donated to a child in need. They will even text you when it's about time to size up and you can reorder by replying to their text! It's obvious Ten Little was started by Moms with busy parents in mind.
Conclusion
Ten Little makes buying kids shoes pretty simple. They're affordable, simple, cute, and healthy for growing feet. If you are looking for minimalist footwear on a budget or buying for multiple kids, Ten Little is worth checking out. With free shipping and returns, trying them is easy!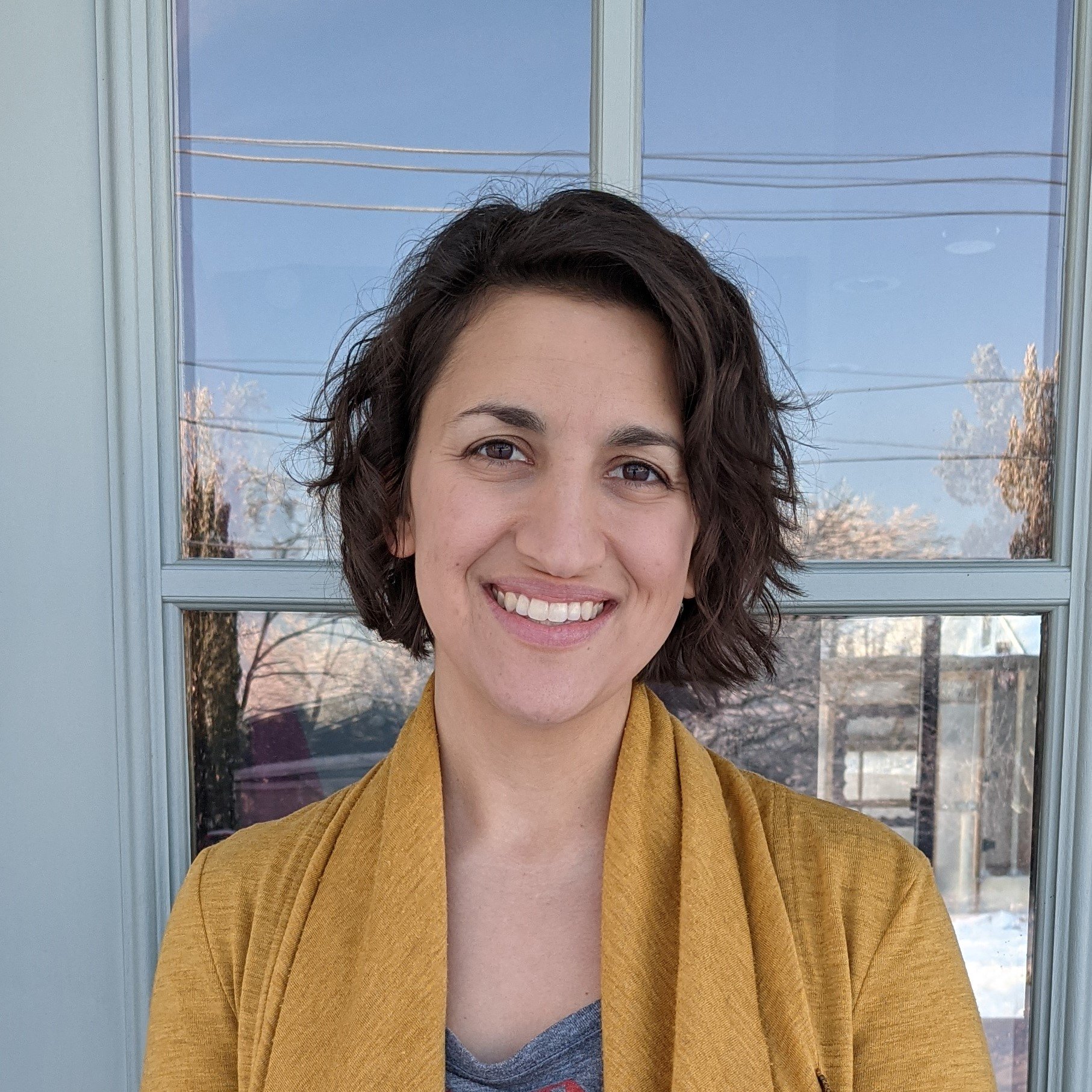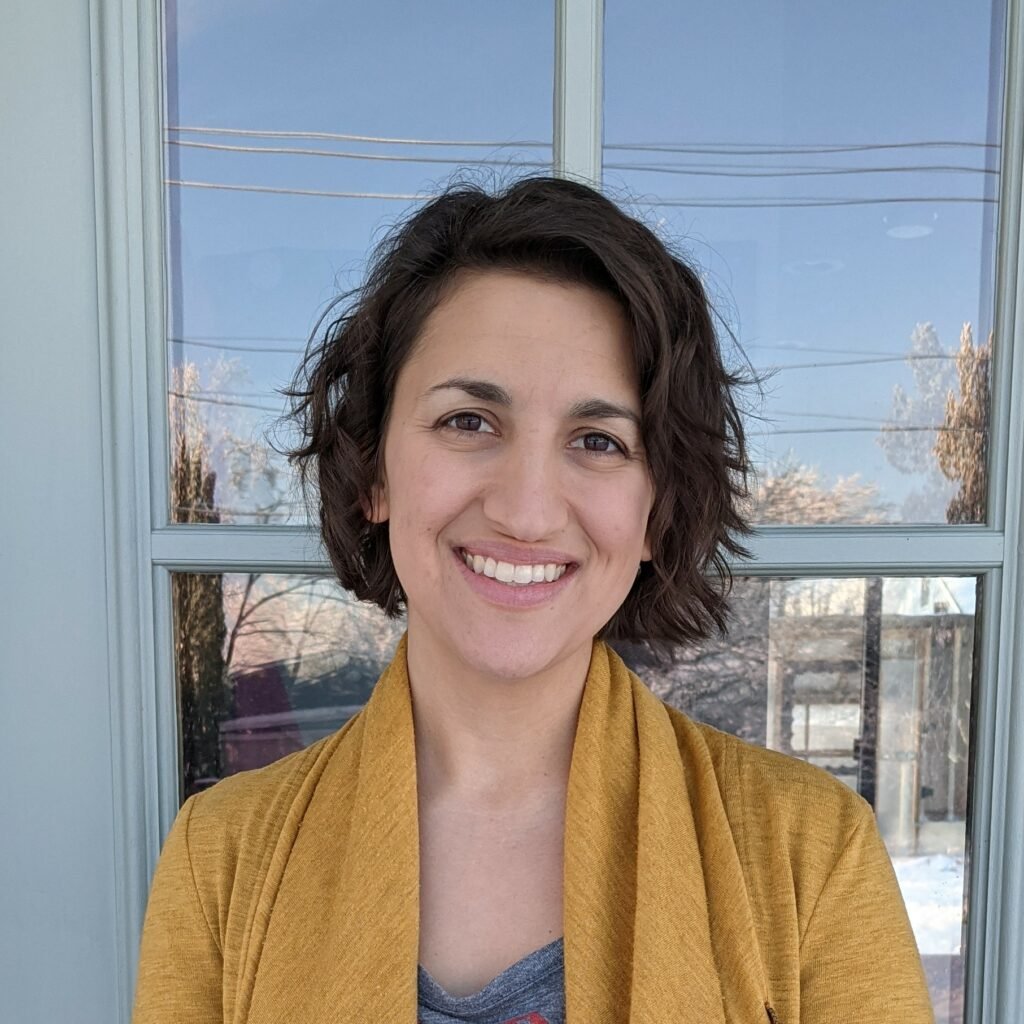 Samantha is a writer/researcher for Anya's Reviews and stay-at-home mom to 4 littles. In addition to shopping online for footwear for her family, she spends her time homeschooling, reading, weaving, and doing home improvement projects with her husband.