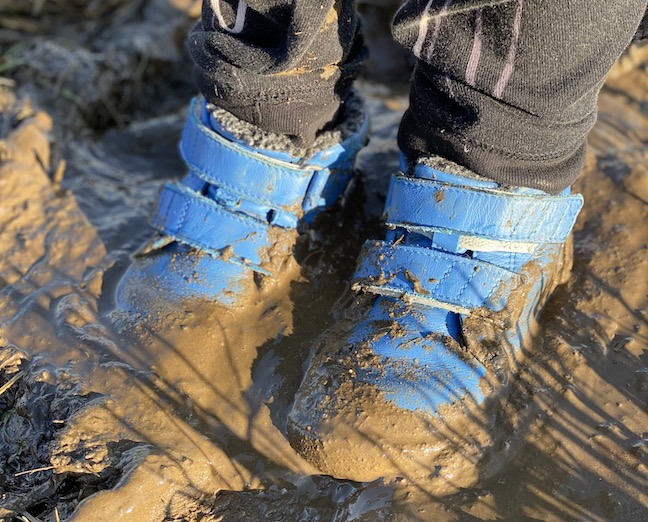 Every year when the seasons change and cold comes I dither and blither about what barefoot winter boots to get my two boys. You see we live in the Midwest where the winters are harsh and being actually barefoot is not an option. But I am unwilling to compromise on the important features of barefoot shoes at their young age, when their bodies are still developing.
This list is a result of my research for healthy barefoot winter boots for kids that are practical for playing in seriously cold, muddy, and wet conditions. Read on for our personal favorites and a full list of kids barefoot boot options.
Click here for our all-time favorite everyday barefoot kids shoes
Our Favorite Barefoot Winter Boots for Kids
1. Vivobarefoot Lumi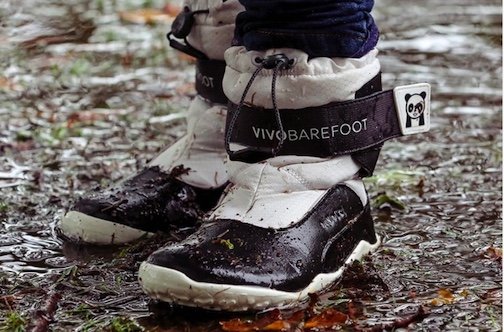 The Vivobarefoot Lumi is the one boot that does it all: Rain, Snow, Cold Weather. We always take out the thermal insole that comes with our Vivobarefoot shoes and instead use a sheepskin or wool insole for more warmth. The Lumi is an updated version that I am not yet familiar with (soon to be remedied), but we really enjoyed the previous years'. Get 10% off any Vivobarefoot order with my code VIVOANYA
*Vivobarefoot winter boots for kids sell out like hot cakes every year! They are now in stock for the 2021-2022 season so don't wait if you know you want them.
2. Zeazoo Dingo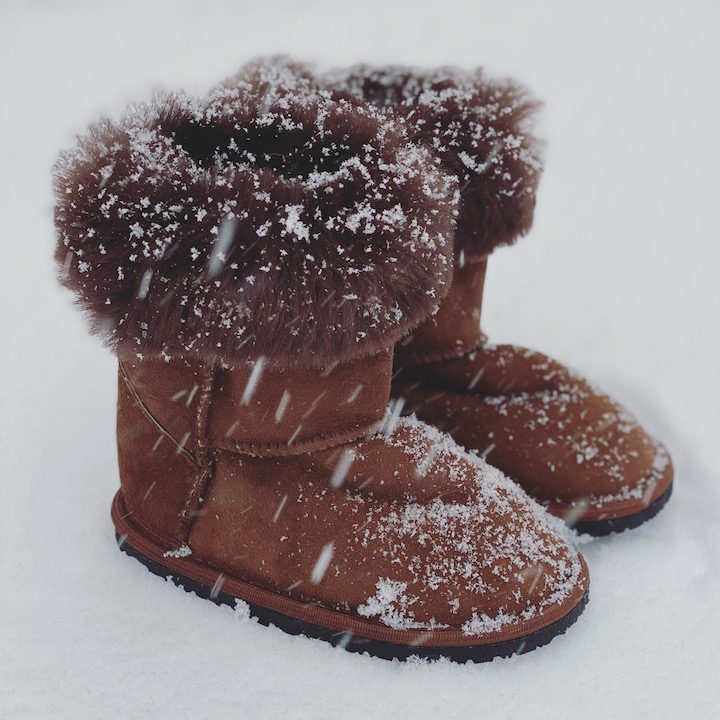 $85 | Sheepskin | Waterproofable
If you're looking for a simple pull on boot in the style of Uggs, the Zeazoo Dingo is it. Fully lined with real sheepskin, it is a fully barefoot and super warm barefoot kids boot. My son is wearing them currently and his feet stay toasty warm and dry (after we waterproofed them) even after being outdoors in below freezing temps for a long time.
Customers outside the US/Canada can purchase them from Zeazoo Kids directly (located in Bulgaria) and use code ANYASREVIEWS for 5% off.
3. Softstar Phoenix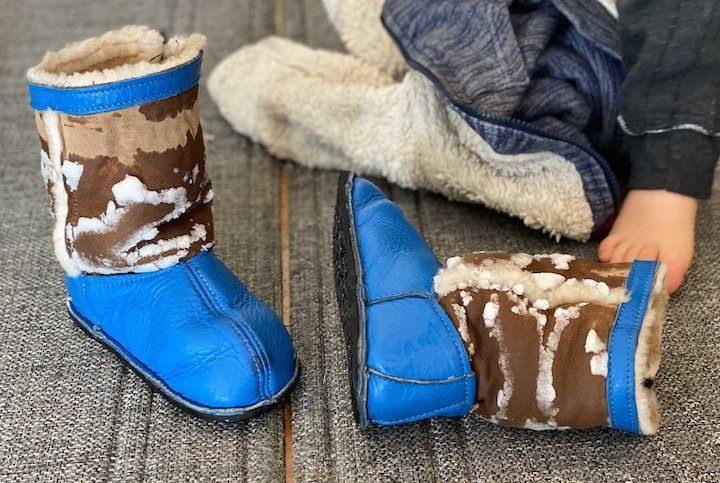 $135 | Sheepskin | Custom Color Options
The Softstar Phoenix is another cozy sheepskin boot, handmade in Oregon. The foot portion is smooth leather and naturally water resistant, but the entire shoe can be waterproofed with a spray such as Nikwax. You can choose custom colors, which my son loved. Compared to the Dingo, the Phoenix is narrower in the toe box and lower volume over the instep. They run very snug, so sizing up from your kids' shoe size is advised. Use code ANYA for 15% off your first shoe purchase.
4. Be Lenka Penguin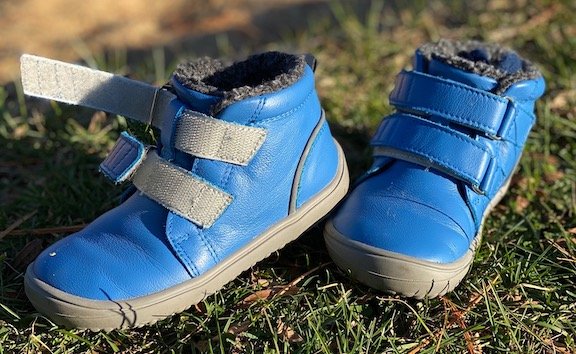 $95 | Waterproof | Fleece Lined
The Be Lenka Penguin is my youngest's personal favorite for cold weather play. They are ankle height, so not great for deep snow, but easy on, durable, and super warm. For our climate, where it's cold 6 months or more out of the year, these are a very practical shoe. Use code ANYASREVIEWS for 5% off your Be Lenka purchase, but note that returns are only accepted from with the EU and USA.
The Be Lenka Panda will be replacing the Penguin for 2021, but currently both options are in stock.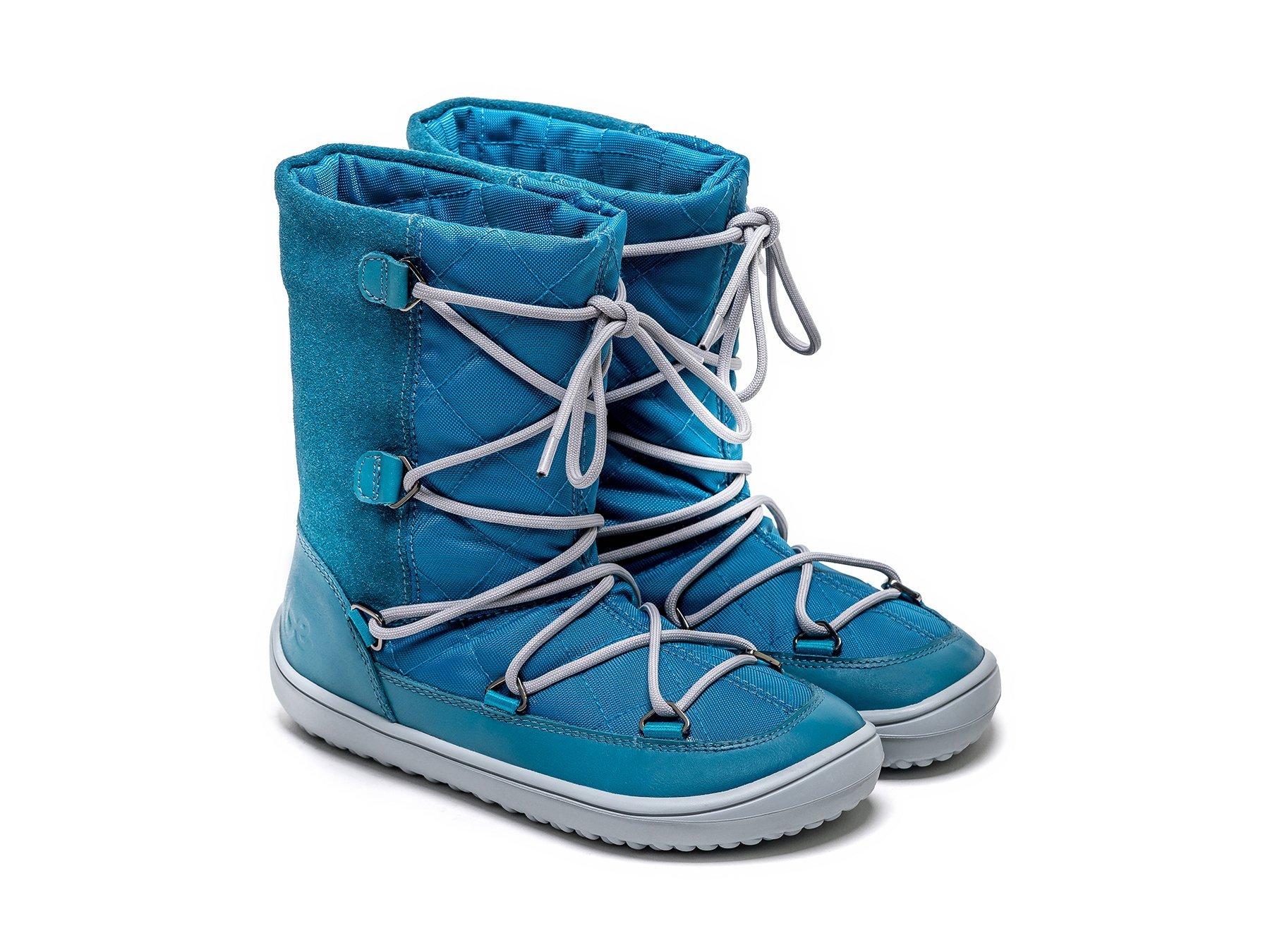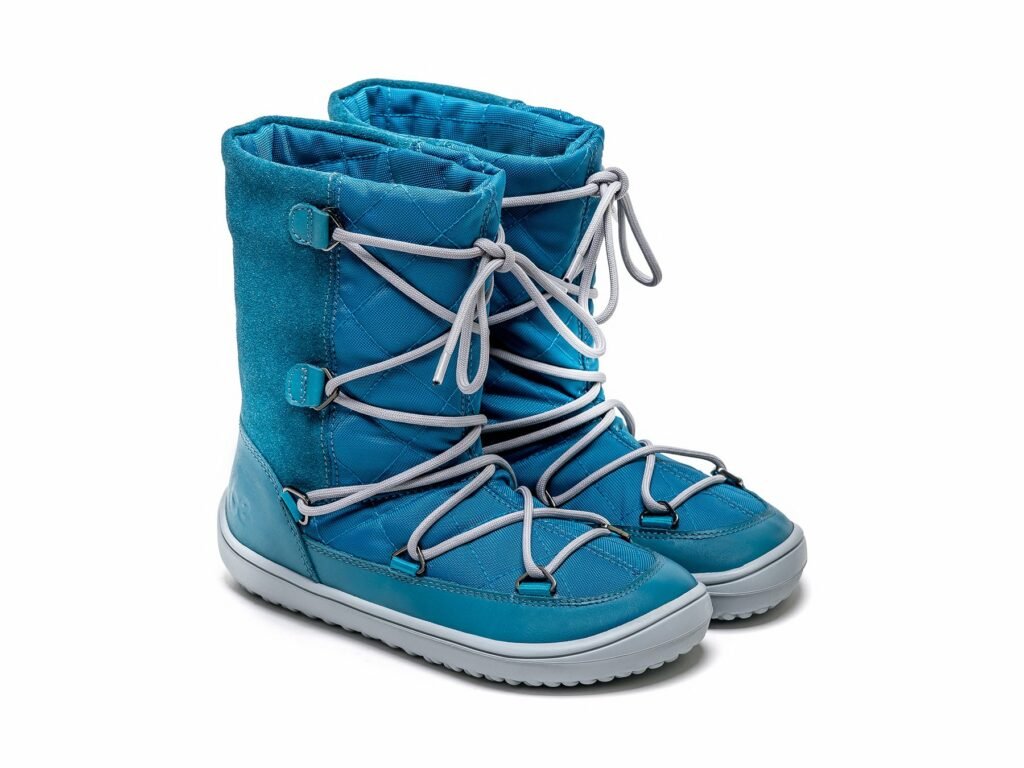 $129 | Insulated | Sizes EU 25-35
The Be Lenka Snowfox is new for 2021. It is a warm snowboot insulated with natural and synthetic wool and is available in teal, black, and pink. Use code ANYASREVIEWS for 5% off your Be Lenka purchase, but note that returns are only accepted from within the EU and USA.
5. Wildling Shoes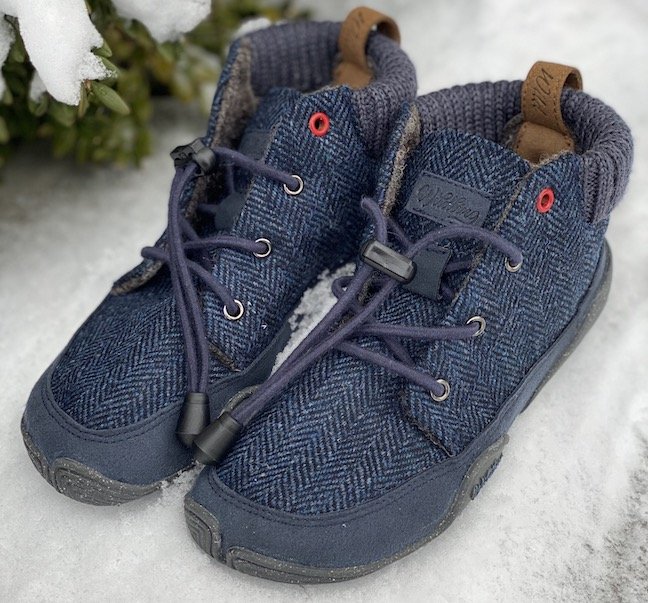 $137 | Water Resistant | Wool
Oh Wildling Shoes, how we love your sock like feel and cozy warmth! These are another big favorite in our house because they are so lightweight and comfortable, but made entirely of wool with a water resistant membrane. They keep my kids cozy and dry without weighing them down. The Nessie model, shown here, is not great for snow because of its height, but Wildling also has taller models that would work better.
Read my full Wildling Shoes review here.
Barefoot Winter Boots for Toddler & Baby
Barefoot Winter Boots for Big Kids
Barefoot Rubber Rain Boots for Kids
Vegan Barefoot Winter Boots for Kids