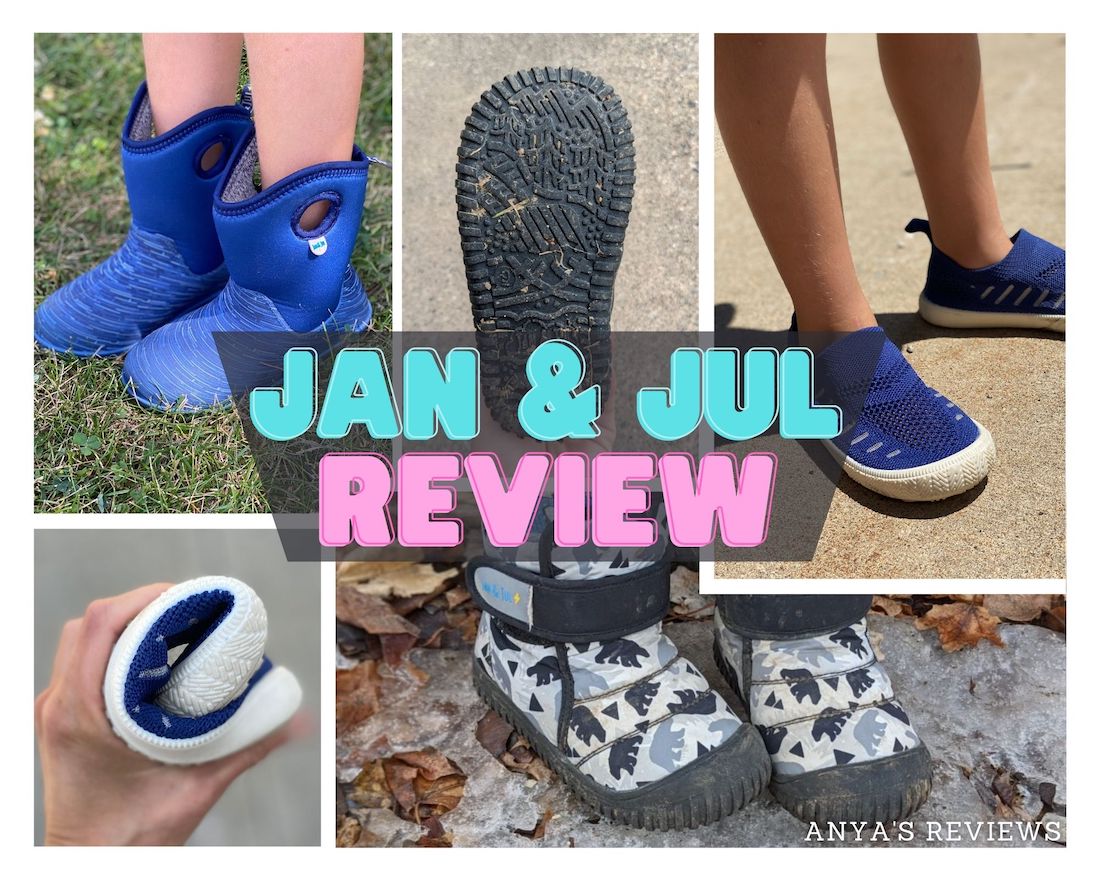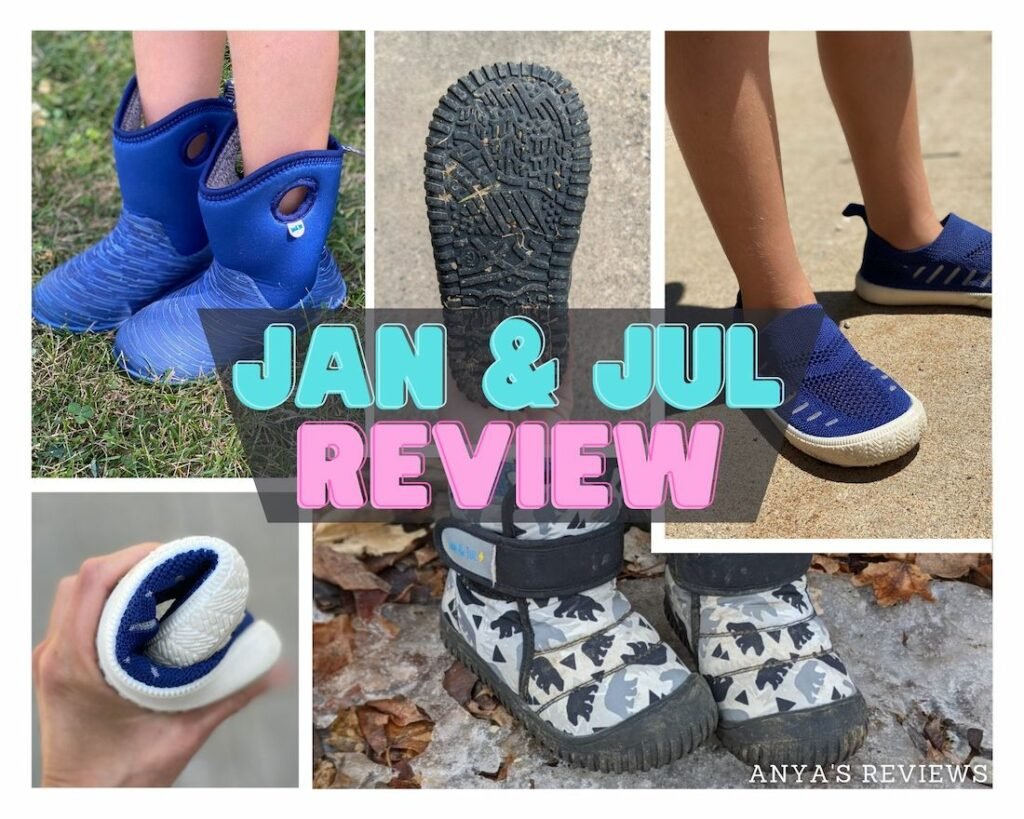 Jan & Jul is a Canadian company specializing in outdoor apparel that is both practical and affordable. They believe in the power of getting families into nature no matter the weather, and the right shoes make that a whole lot easier. Read our review of the Jan & Jul kids shoes we recommend for healthy foot development!
Meet Jan & Jul
Jan & Jul was founded by Florence Luo in 2008 when she began selling her sun hats locally in Canada. Her ideas and business grew, and now Jan & Jul offers a wide range of products for all your littles' outdoor needs.
While Jan & Jul isn't specifically a barefoot company, they have a few shoe options that are barefoot friendly for toddlers and little kids. This is great news, because their shoes are affordable and practical for all weather. I highly recommend Jan & Jul if you're shopping for children on a budget, especially if you need some warm weather boots.
Sizing & Fit
Picking the correct shoe size for kids requires measuring, because their feet are always growing and changing. Small children might not be able to tell you their shoes don't fit, and shoes that are too short can negatively affect foot development.
You can find my instructions for how to measure your feet here and then find your child's foot length in the Jan and Jul size charts. They have already done the necessary adjustments, so you just need to match your child's foot size to the numbers on the chart!
Ordering from Jan & Jul
Jan & Jul's main website ships to Canada and the US only. Free shipping is offered on orders over $95, otherwise it's around $6 for shipping to the US. Returns are accepted within 45 days on unworn shoes. Return shipping is free if your order qualified for free shipping, otherwise customers are responsible for return shipping costs.
You can also find Jan & Jul on Amazon, with Knit Shoes and Toasty-Dry Lite boots available in the UK, Germany, & Mexico.
Toasty-Dry Booties Review
by Samantha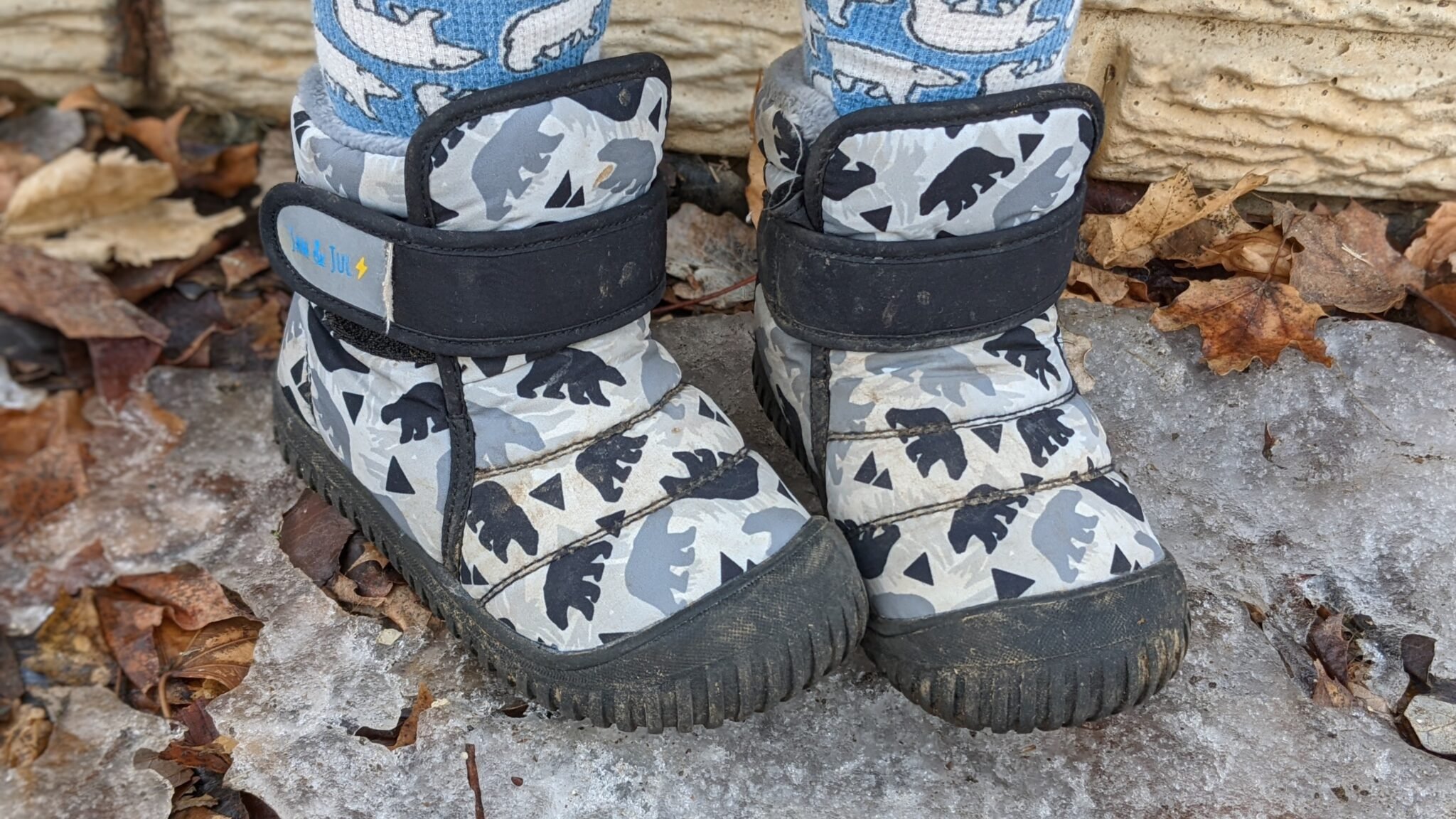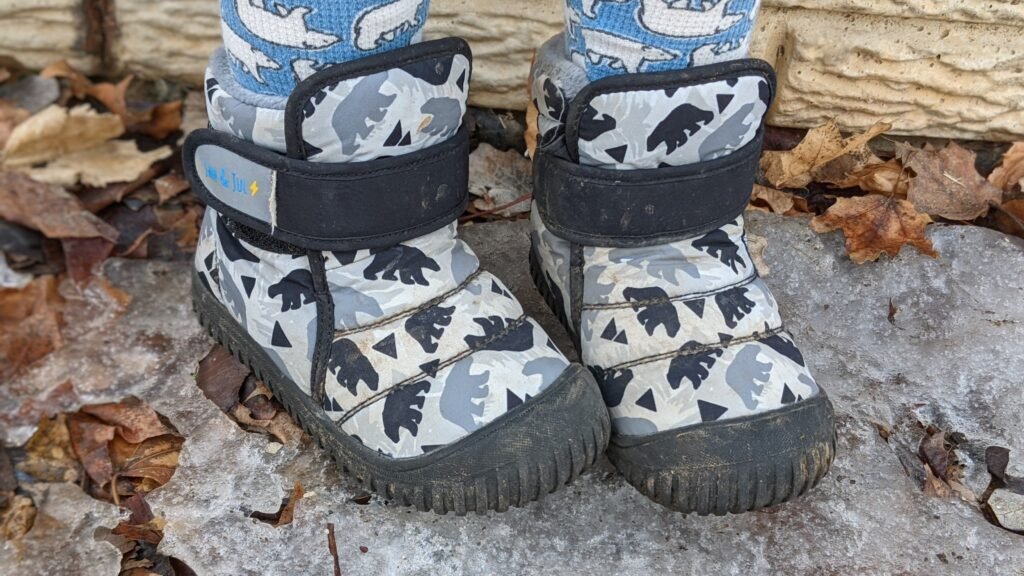 US Sizes 5T-11C | $40 | Vegan | Water Resistant
To make these boots zero-drop, the heel lift on the insole must be removed – use a hair dryer to melt the glue and it comes right off!
Our personal favorite shoe from Jan & Jul is the Toasty-Dry Booties. There's so many things to love about them! My 2 year old wore these almost every time we stepped out of the house last winter and they served him very well. They're insulated, water resistant, and flexible – that's not even to mention the very low price point of $40.
The inside is completely lined with a very soft polyester fleece and they open up wide to make it easy to get chubby toddler feet in. My little guy can even put them on himself and then I fasten the velcro snugly around his ankle so no snow or rain gets in. They stay on his feet while playing in the snow and keep him warm and dry.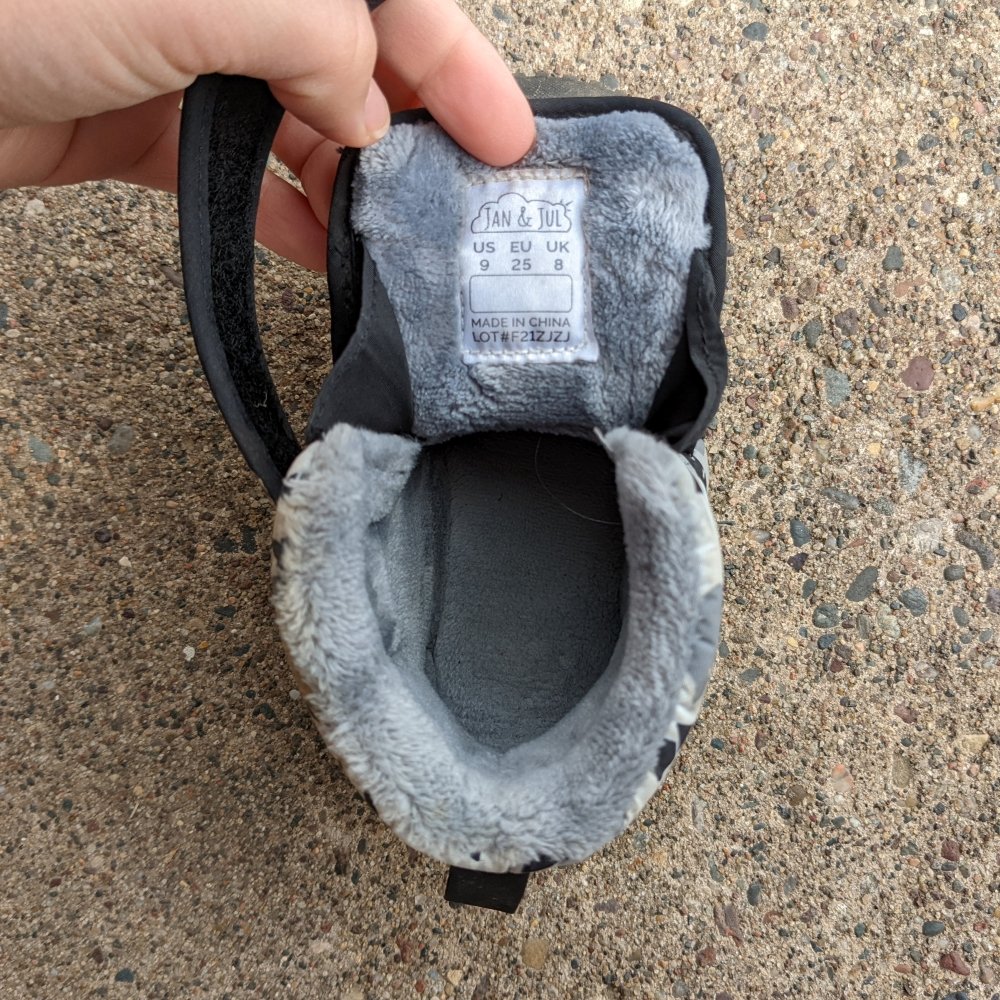 The outsole is grippy and the rubber toe cap protects the uppers from getting destroyed. My son has gotten these absolutely filthy in the mud and they washed up really nicely with just a toothbrush and some soapy water under the bathroom faucet. Did I mention they're only $40?! I call these a total win in the affordable snow boot category for toddlers and little kids.
Sizing & Fit:
True to size
All foot volumes
Good for wide feet
---
Stay-Put Winter Booties Review
by Samantha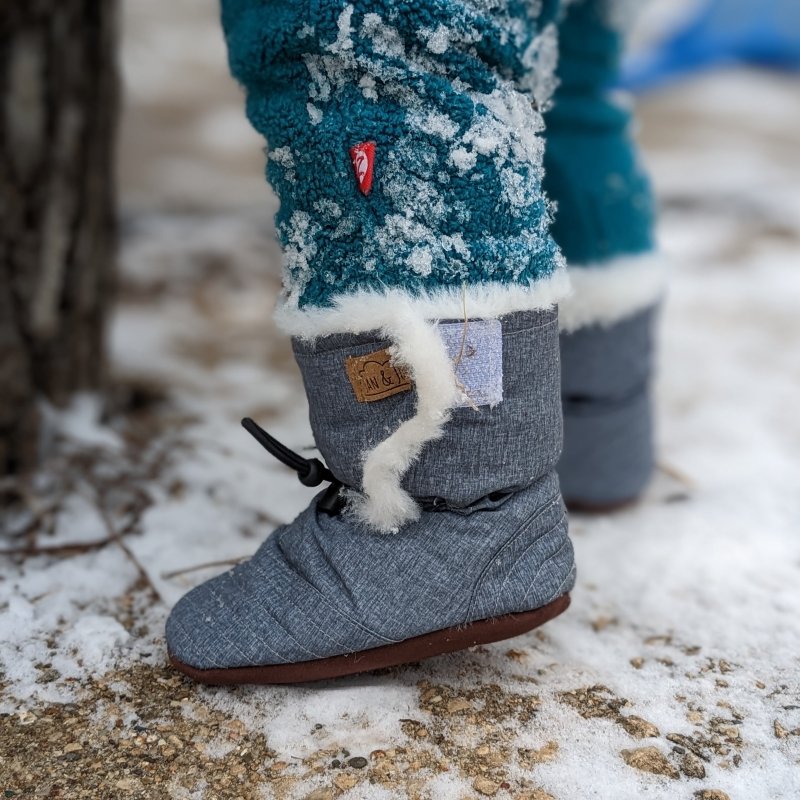 US Sizes 3-24mo | $29 | Vegan | Water Resistant
The Stay-Put Winter Booties are another home-run for us from Jan & Jul. They have silky soft faux fur inside the whole boot and are really easy to put on. The elastic toggle around the ankle keeps them on and the soft, flexible sole is ideal for new walkers and crawlers. My little guy has really chubby baby feet and they fit him without socks, but I do wish they were a little wider so we could layer for super cold outings.
The unstructured construction and easy adjustability means these should fit pretty much all feet! The outer is water resistant (and comes in some really fun prints!), but if they get dirty you can just toss them in the wash. I love these practical, affordable, baby booties.
Knit Shoes Review
by Anya
US Sizes 6T-12C | $26 | Vegan
The insole that comes in these shoes contains a small heel lift – remove or replace the insole to make them zero drop.
These knit shoes appeased my 6 year old's desire for "cool" shoes, and they were perfect for hot summer weather (breathable knit, easy on and off).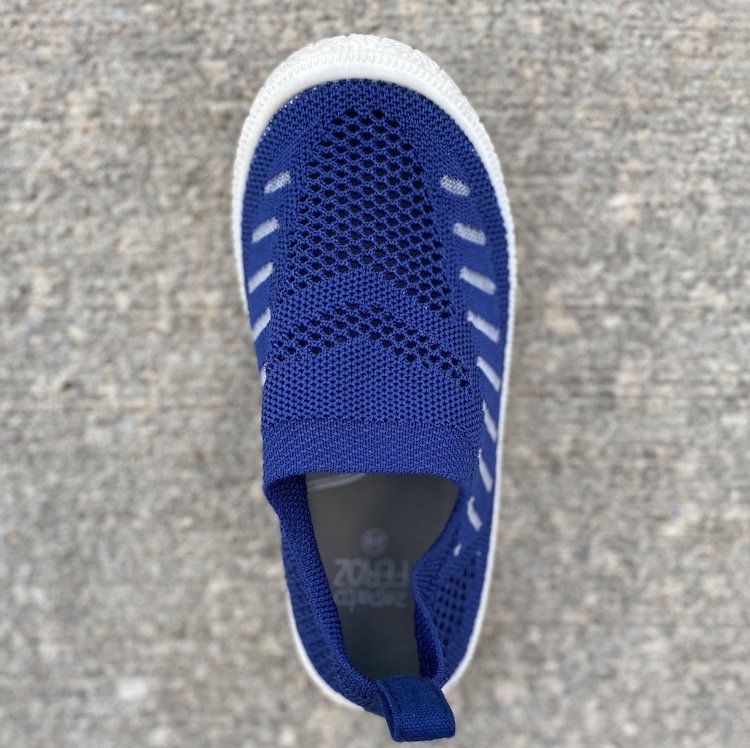 I swapped out the insole for a zero drop one from another pair of shoes and then he was good to go. If you don't have another barefoot insole to use, you could just remove the insole altogether but I don't think they'd be as comfortable if worn barefoot because it's exposed rubber underneath. Wearing socks would also help with that!
I was pleasantly surprised by how flexible they were (the sole is about half as thick as it looks), and that the toe box is wide for a non-barefoot shoe. Given the price point, these are a great find.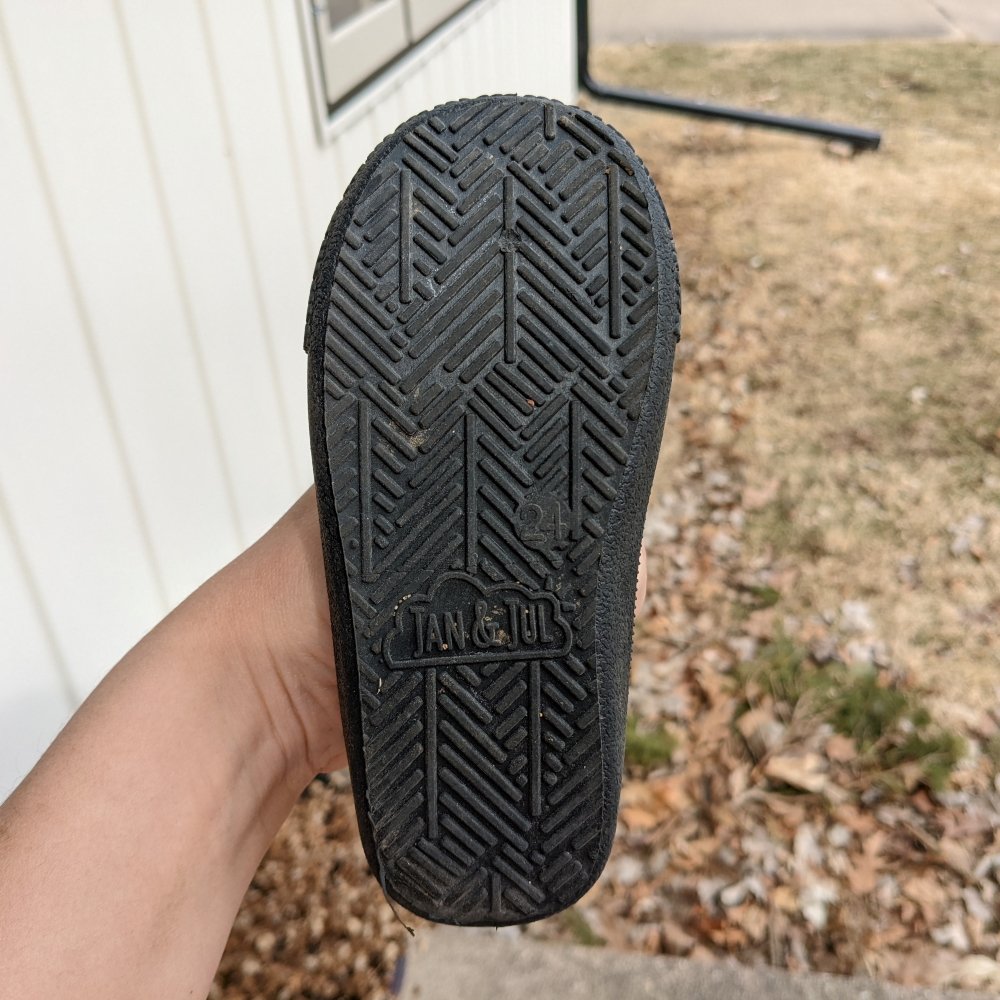 Sizing & Fit:
True to size
Medium to high volume
Good for average to wide feet
The only thing to keep in mind is that because they don't have adjustability they won't work for all foot types – skinny, low volume feet might find they flop around even when the length is correct. Again, socks can help them fit more securely on feet like that.
Samantha's little guy has a pair of the high top knit shoes, and while they had some nice features the fit wasn't as good as the low tops – the ankle cuff pushed her child's foot forward. But we both found the soles durable and practical for lots of playing!
Both the hi-top and low-tops are less than $30 and come in a bunch of kid-pleasing colors and prints. They're also machine washable – score!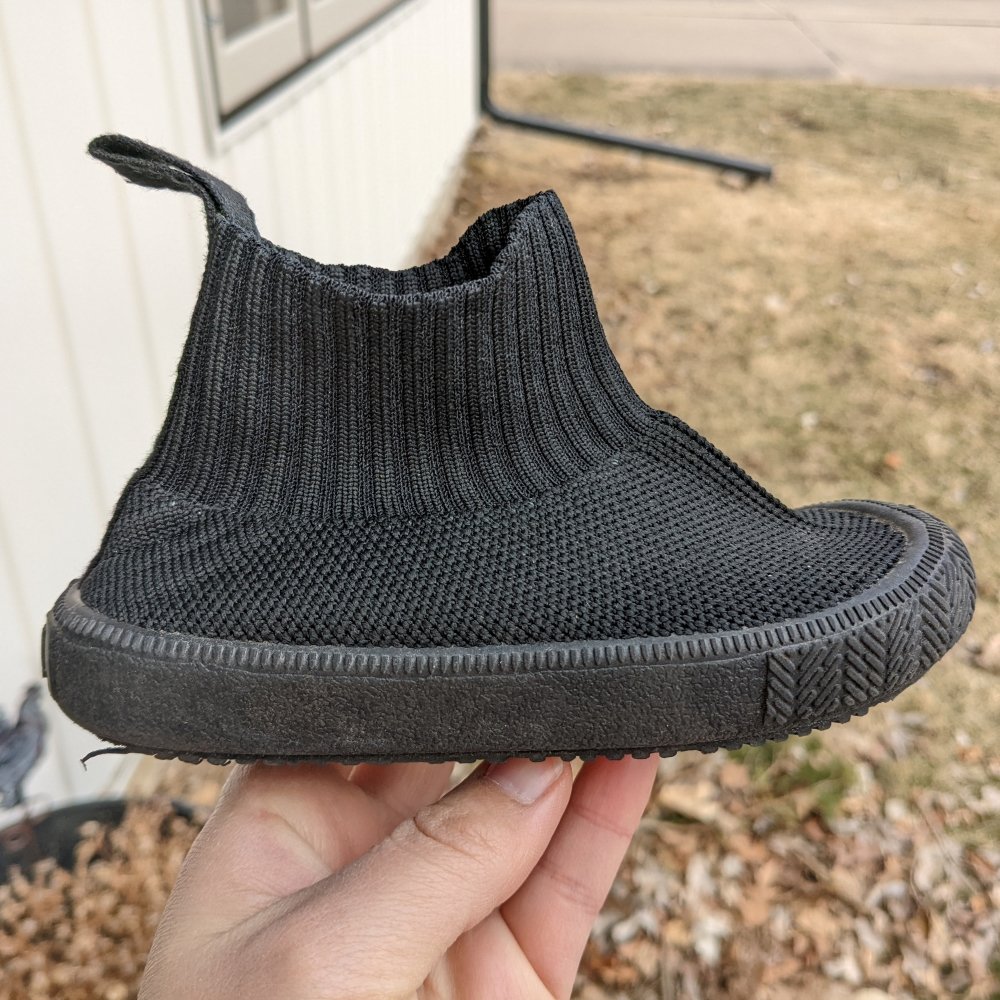 ---
Toasty-Dry Lite Winter Boots Review
by Anya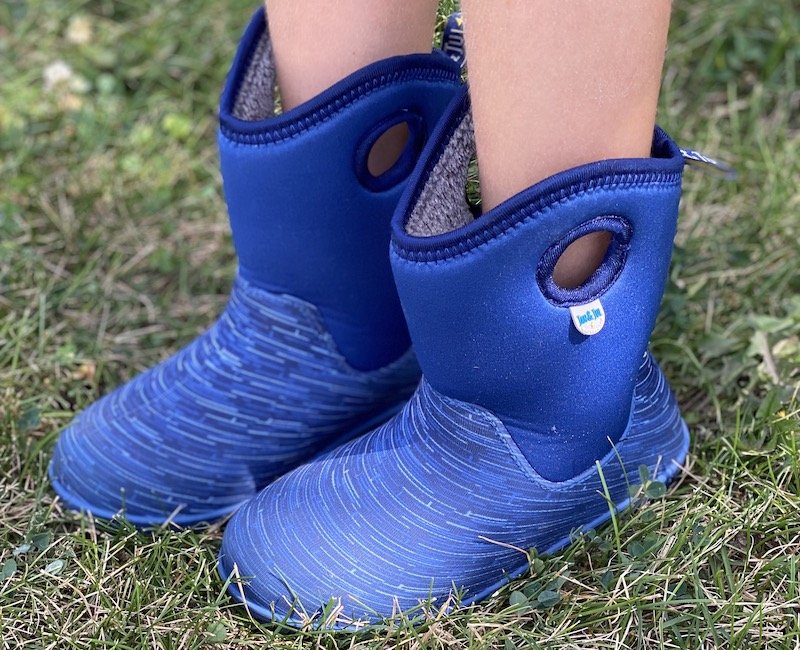 US Sizes 6T-13C | $45 | Waterproof | Machine Washable
These boots are zero drop as is.
Jan & Jul Toasty-Dry Lite Winter Boots are lined with warm fuzzy stuff, are waterproof, AND you can machine wash them. So useful for winter!
They come in bigger sizes than the toddler Toasty-Dry booties reviewed above, but don't have quite as natural of a foot shape. This is a bummer in my opinion, because kids also need plenty of toe space (adults do too for that matter). Still my son wore them throughout the winter on cold, wet days and they have held up really well!
Sizing & Fit:
True to size
High volume
Best for average to narrow foot width
Like the Knit shoes, these boots don't have adjustability. They fit high volume and are a little floppy on my son's feet if he is not wearing socks (and he never likes to wear socks). This is always something to consider with pull on boots, and you can have your child wear stirrup socks for a more secure fit. Here is an example, but you can also modify socks you have or knit/crochet your own!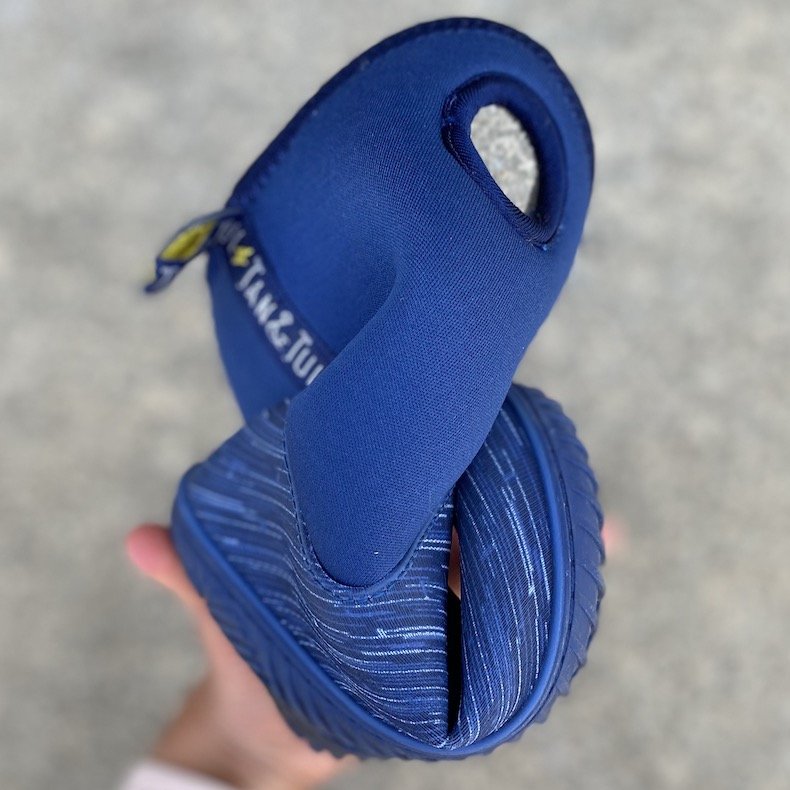 ---
Conclusion
Jan & Jul makes some great practical and affordable footwear options for littles, just be aware which ones are most foot friendly. I have hope they'll introduce zero drop insoles and maybe even some more barefoot shoe options in the future!