by Adrian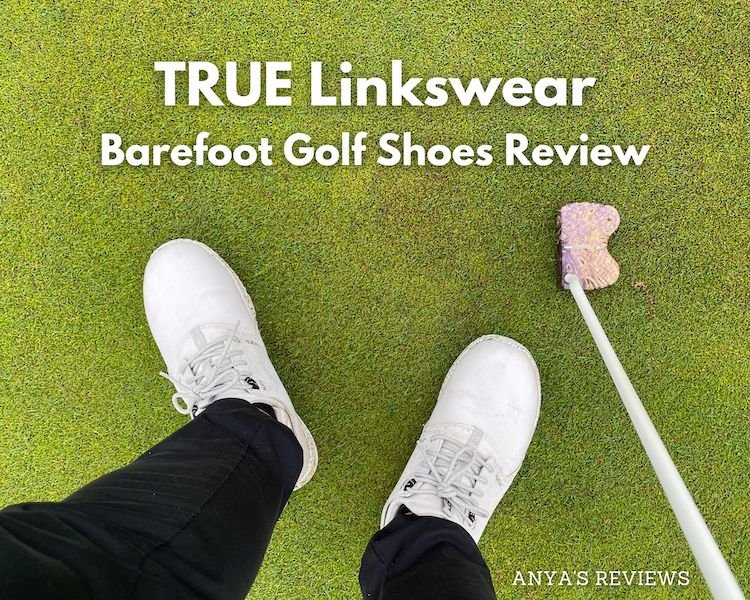 I love golf. But I loathe traditional golf shoes. After years of clomping around in stiff-soled, pointy-toed FootJoys (yeah, right), I discovered TRUE Linkswear barefoot golf shoes and never looked back.
If you're looking for a golf shoe that performs but ALSO doesn't hurt your feet, you need this review!
Why TRUE Linkswear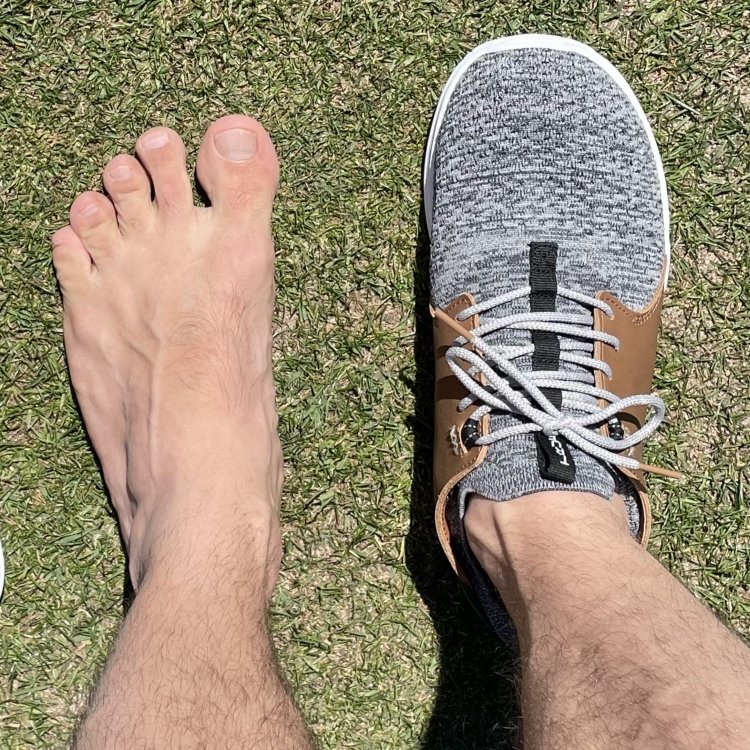 TRUE Linkswear is built on the idea that golf shoes can meet all your needs on the course without smashing your toes and scrunching your feet – a much needed paradigm shift in golf culture (where standard golf shoes feel like casts) and in the world at large.
As an avid enthusiast of the barefoot shoe movement, this is an incredibly appealing proposition for me. I want to play golf and feel great while I do it!
Let's dig into these barefoot golf shoes and how they might improve your golfing experience.
TRUE's Barefoot Golf Shoes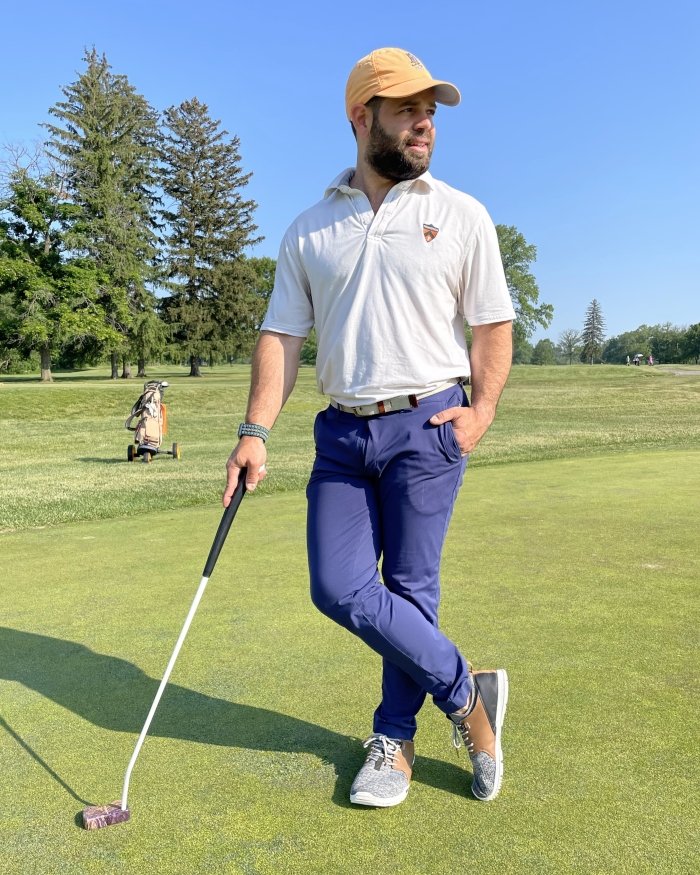 Sizes US Men's 7-5 | Waterproof Options | 7.5mm outsole + 6mm removeable insole
I have been wearing TRUE's barefoot golf shoes since spring of 2021, and between two models all my golf shoe needs are met. They provide traction, breathability, and even a waterproof option for wet days.
But beside these technical specs, TRUE Linkswear minimalist golf shoes have a few additional criteria that differentiate them from other options on the market:
They have a flexible, treaded sole that bends and twists in all directions
A wide and foot-shaped toe box
A zero drop sole from heel to toe.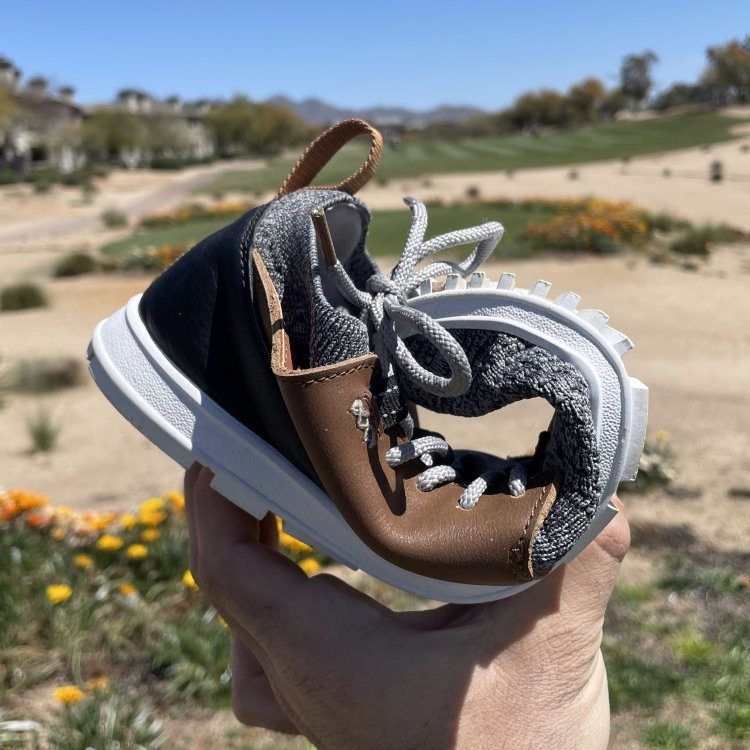 These shoe features shouldn't be underestimated when it comes to your sport. Being able to spread your feet out and move comfortably while you walk 18 holes seems like a better way to keep your swing in tip top shape than wearing stuffy "golf" shoes that seem to be more about aesthetic than function.
Want to learn more about barefoot/minimalist shoes and why we care? Take a detour here.
But Do They Hurt Performance?
Both TRUE models I review here provide fantastic traction while swinging my hardest off the tee, so there is no loss of stability with the flexible sole. Instead, my toes' ability to spread out improves my balance. When it comes to the totally flat (or zero drop) sole I've not noticed any drawbacks in my game (only improved comfort).
My handicap index has remained steady since adopting zero drop footwear on the golf course two years ago, but I feel significantly better in my body – both while I play and after.
But I'm just an amateur golfer. Check out what this pro golfer has to say about shoes on the links.
My name is Oliver Wilson, I'm a professional golfer on the DP World Tour. I have been a barefoot guy for about 6 years now after suffering from foot pain and minor plantar fasciitis from wearing traditional golf shoes.
That led me on the journey of understanding feet and I managed to find a barefoot golf shoe from True Linkswear out of the US. The only one on the market. I've been wearing them now since then and because I walk in them so much daily my feet have improved a ton. The brand is great [for] minimalist golf shoes but are actually all day shoes for any purpose. Designed to go to work, golf or the bar!

Oliver Wilson
So TRUE is right on the money with their minimalist golf line. They currently have four men's models that fit my "comfy shoe" criteria (hopefully women's versions are coming soon, nudge nudge), and I've tested two of them in this review: the TRUE Original and the TRUE OG Feel.
Now let's dig into the details of the two models I tried.
Original 1.2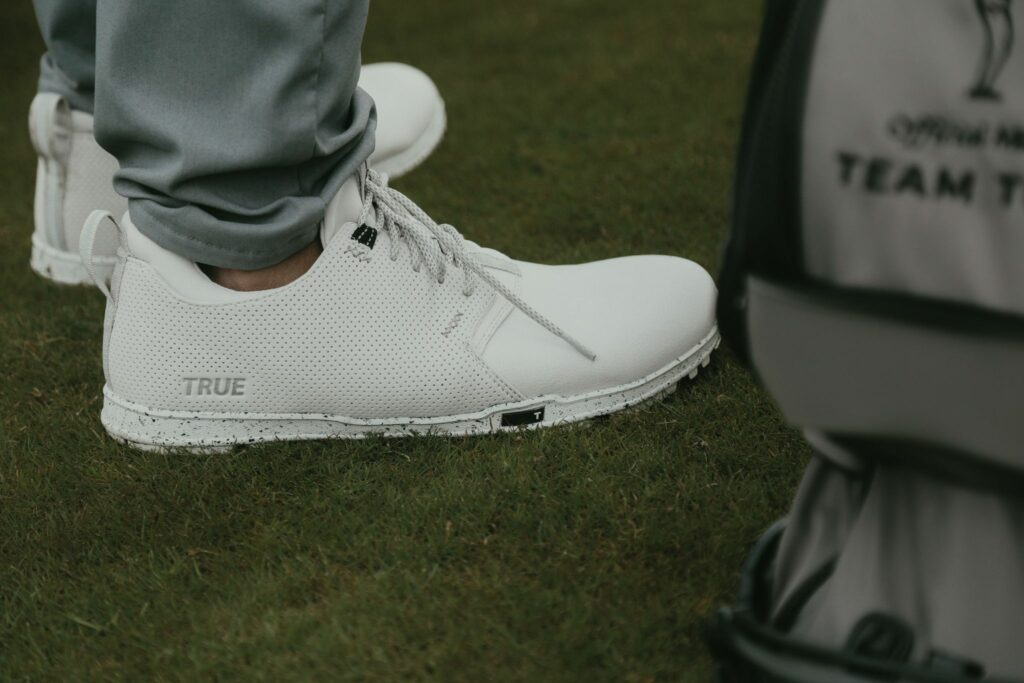 The Original 1.2 model has a waterproof faux leather upper with a perforated saddle. They are not as breathable as the OG feel but functional for rain or damp weather and they look really sleek. I end up wearing the Originals every time is it cold or wet out!
They do have a tiny bit of toe spring, which I don't love.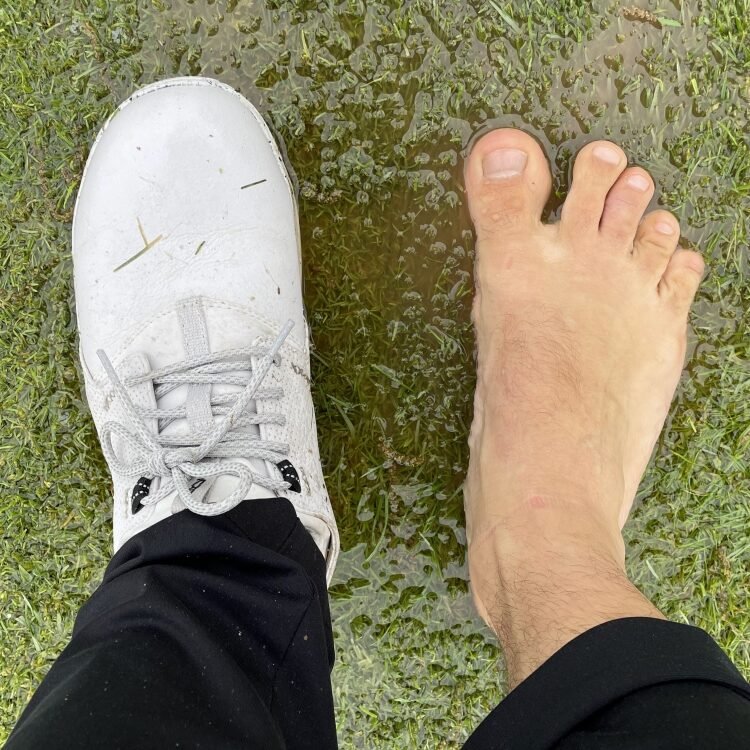 On sloppy wet New Jersey days like the one in the picture above, the Originals did a valiant job keeping my feet mostly dry. I don't think any shoe – other than galoshes – could have done better that day (water was entering through the top from my saturated pants). On other damp and drizzly days my feet have stayed bone dry in the Original 1.2.
OG Feel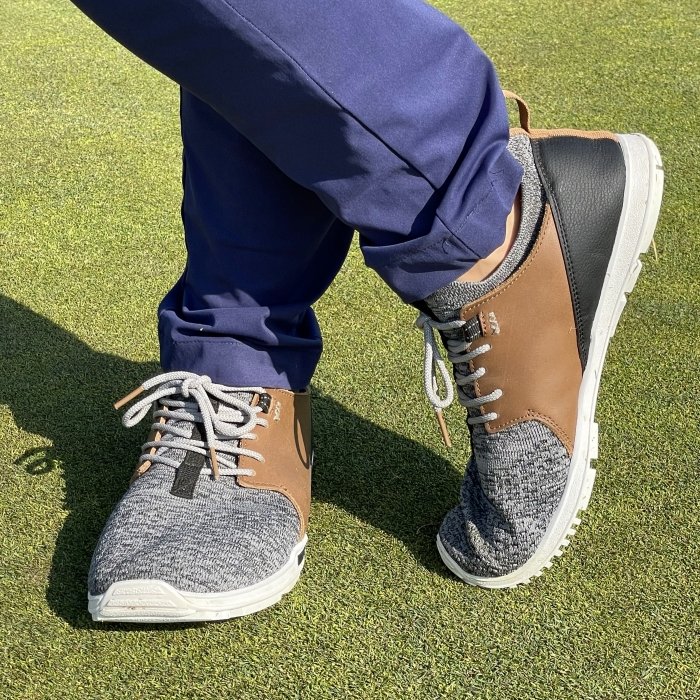 The OG Feel has a breathable knit upper and a leather saddle. The knit upper is stretchy and soft, so I find them more comfortable on my wide feet than the Original.
The OG Feels are also a great option for warm, dry days. In the photo above I was playing on a hot day in Arizona. I'll be honest – on that day I kicked them off on the 7th hole and played barefoot the rest of the round, but for most golfers the OG Feels will prove to be a lightweight delight compared to the golf shoes they typically wear.
Besides the OG Feel and the Original 1.2, you can find two additional barefoot golf shoe options in the zero drop/extra wide section of the website: the OG Tour and the OG Sport, neither of which I own.
Sizing & Fit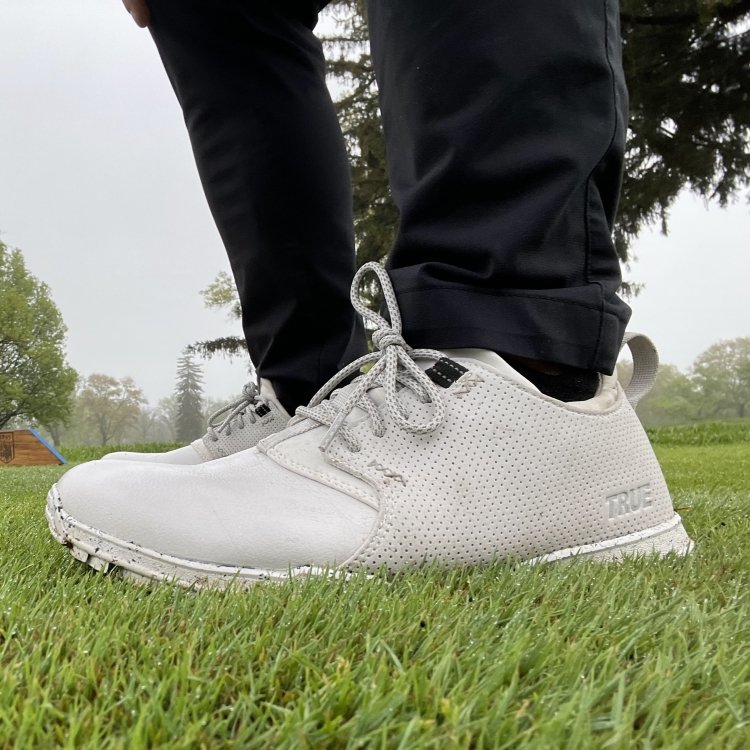 True Linkswear barefoot golf shoes fit:
True to size
Medium to high volume
Best for average width & some wide feet
I have medium-high volume, mountain shaped feet, which are a good match for TRUE Linkswear. I used to wear a US Mens 9.5, but am now in a 10 as my feet have muscled up (yes, feet have muscles too!) and my tolerance for restriction has gone down. The TRUEs fit me well in size 10, but for extra room, I removed the insoles in both models.
I have ample space to actively splay my toes in the Feels, but the Originals feel a little more constricted. However, this is relative. If you are currently wearing traditional golf shoes, either model will feel liberating.
Both models have the same stack height specs, with an outsole thickness of 7.5mm (a 5mm tread and a 2.5mm sole) plus the 6 mm insole. This is a thicker sole than I typically wear nowadays but again, compared to virtually every other option on the golf shoe market, it's about as minimal as it gets.
Golf Shoe Style – No Funny Looks
And if style is a concern, no one at the clubhouse will look at you funny in these golf shoes. In fact, you may get some compliments and interest! My TRUEs hit the mark on current mainstream golf style – they are versatile enough to work with pretty much any golf outfit I put together from my wardrobe.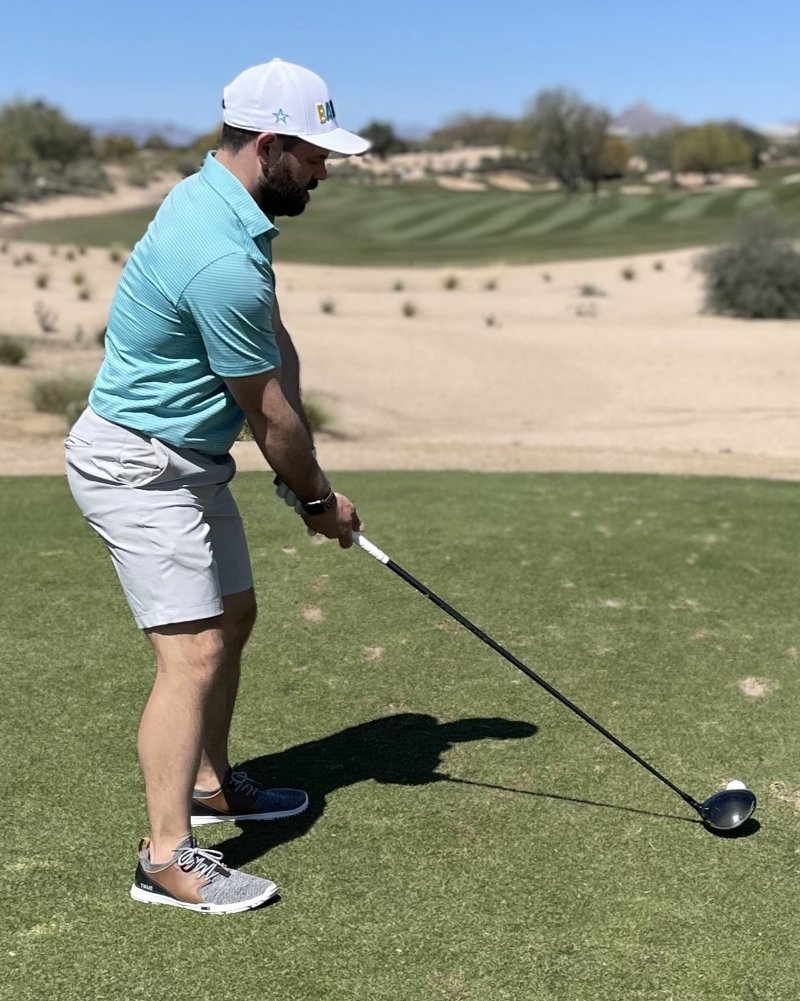 What I Don't Love
As a true barefoot enthusiast, I have grown to love even more toe space and barefoot feel than what TRUE currently offers. While they continue to have the best golf shoe specs with the most comfortable feel, I find myself increasingly playing totally barefoot or in ultra minimalist shoes (like the Softstar DASH RunAmoc).
For hardcore barefooters I'd love to see even more options in the future from TRUE with a wider shape and thinner sole.
Another minor drawback to both models is that grass and debris get stuck in the saddle material around the midfoot. So that requires some extra attention when cleaning.
How To Order
TRUE is located in the USA and offers free domestic shipping on orders over $100. Returns are accepted within 30 days on new, unworn shoes. You also have the option to return worn shoes within 30 days, but a $15 cleaning fee will be withheld from your refund.
Shipping is also available to the following countries: Denmark, Finland, France, Germany, Ireland, Mexico, Norway, Singapore, Sweden and the United Kingdom. Here are a few additional e-shops that carry TRUE shoes around the world.
If You Love Golf & Your Feet, Check out TRUE
I'd recommend TRUE Linkswear wholeheartedly for golfers who are making the transition out of mainstream golf footwear, but want to retain mainstream golf style. I look forward to the day when barefoot golf shoes become more common on tee boxes, and golfers' foot ailments become less common.
Ultimately I now prefer even more minimalist footwear options on the course, but these are all around great shoes that check the boxes of style and functionality, while treating your feet way better than traditional golf shoes.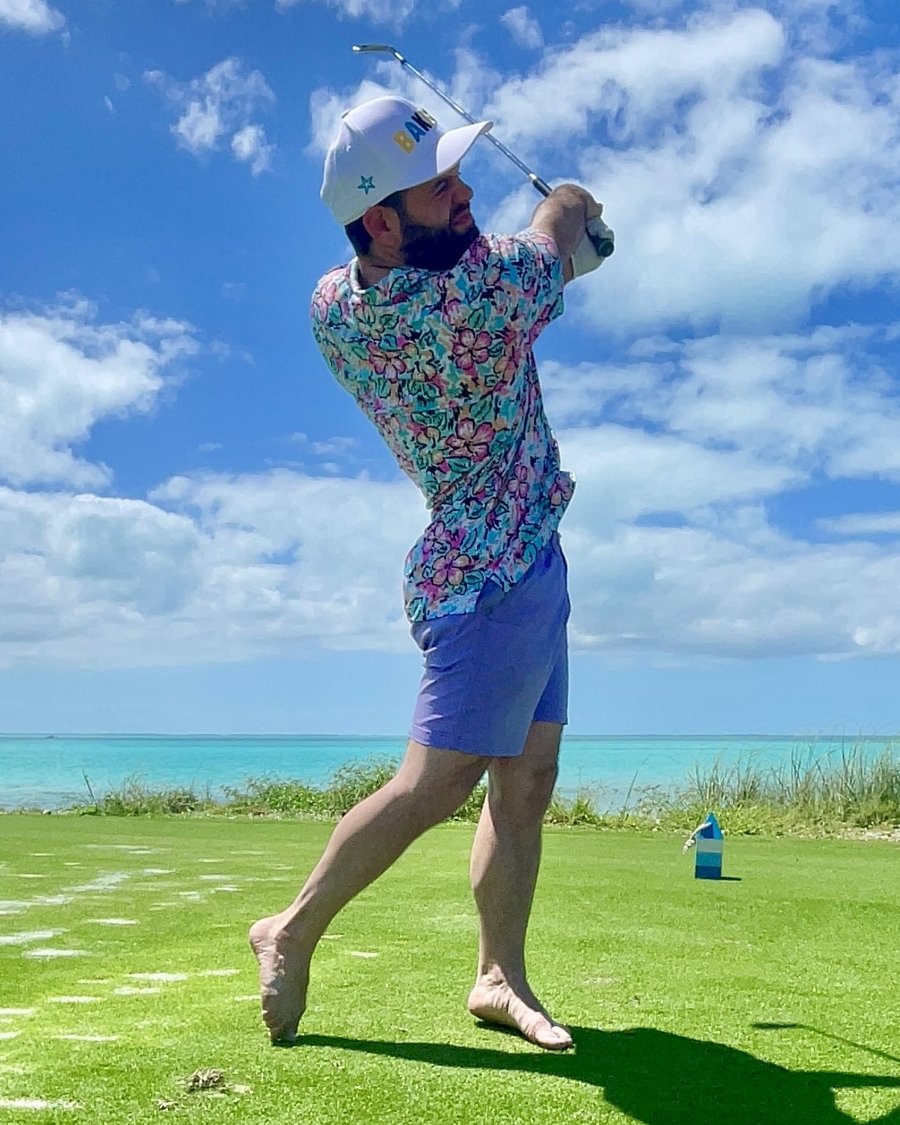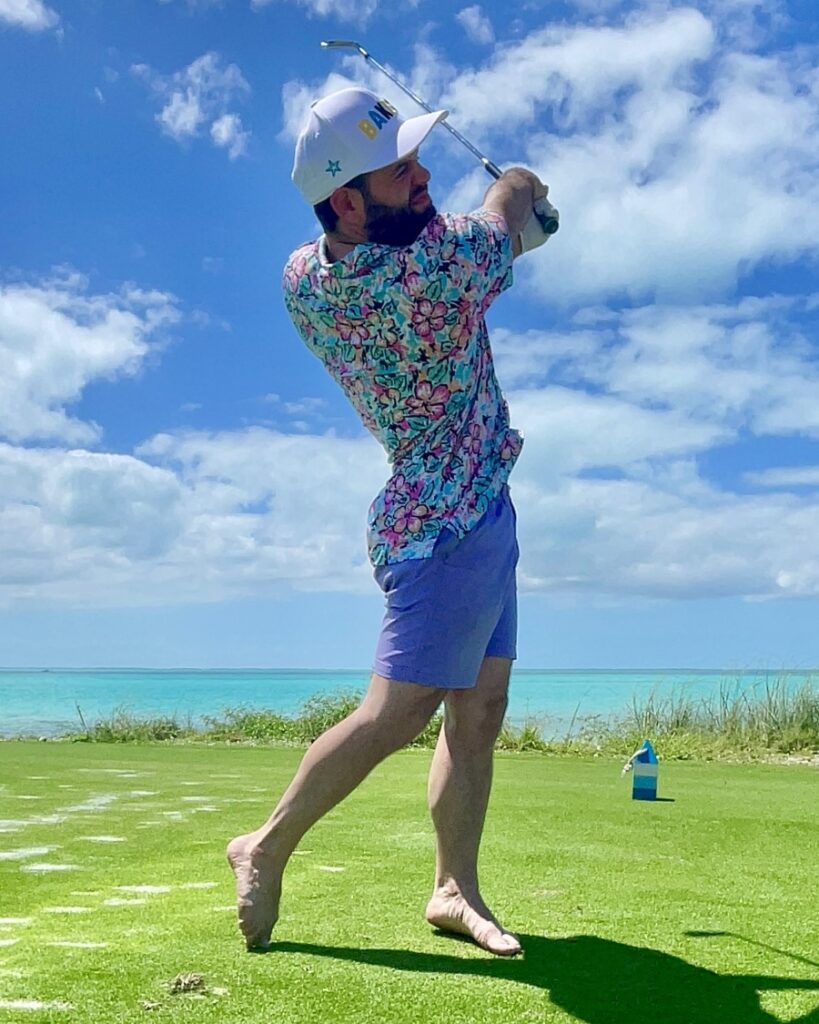 Adrian is an independent wealth advisor based in Princeton, NJ. He enjoys hiking with his wife and two boys, and golfing with his clients and friends. Almost always barefoot.
Disclosure: The opinions expressed here are Adrian's and do not necessarily reflect the views of his firm, Target Rock Wealth Management. None of the above statements should be construed as financial (or fashion) advice.