Because barefoot shoes are not often sold in physical stores, be prepared to order online. The first step is to measure your feet! Here are my best practices for accurately measuring your feet in order to pick a barefoot shoe size:
If you plan to wear socks in the shoes you're purchasing you should have them on.
Measure at the end of the day when your feet are biggest.
If you are new to barefoot shoes, keep in mind that they may feel too big the first time you put them on. If they stay securely on your foot when you walk and don't slosh around, that space around your toes is good and you probably picked the correct size!
The general recommendation is to wear shoes that are 1 – 1.2cm longer than your foot, but it can vary significantly depending on your preference and the style of shoe. In slip on shoes I sometimes have only .5cm extra length so that they fit close and securely on my foot. In lace up boots that are highly adjustable, I am comfortable with as much as 2cm extra length. If the shoe matches your foot shape perfectly, less extra length is required (they're foot gloves!). And all of this can be impacted by the design of the upper, the materials used, and your particular foot type and preferences.
Despite the inevitable variations, getting an accurate measurement and understanding a size chart can reduce the chance of sizing mistakes. There are two main ways to measure at home: A foot tracing and the wall method. Or you can skip both and purchase a measuring device!
In any case, for expensive/risky shoe purchases I always measure multiple ways TWICE in the evening. It's ok if your measurements are slightly different every time, just use the average.
Foot Tracing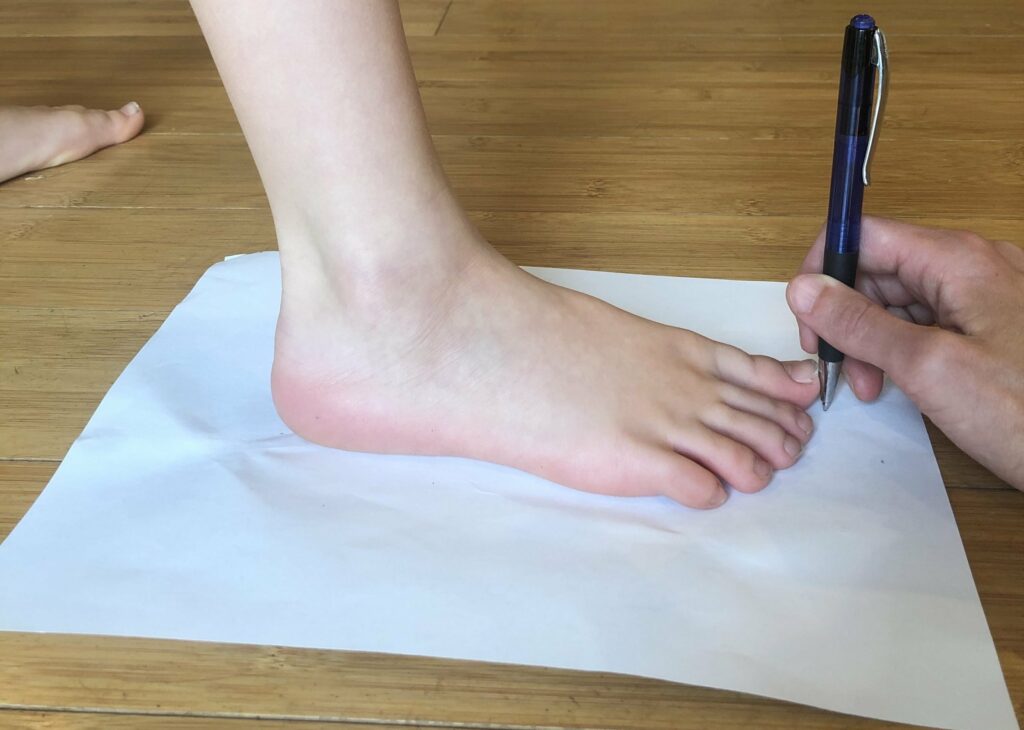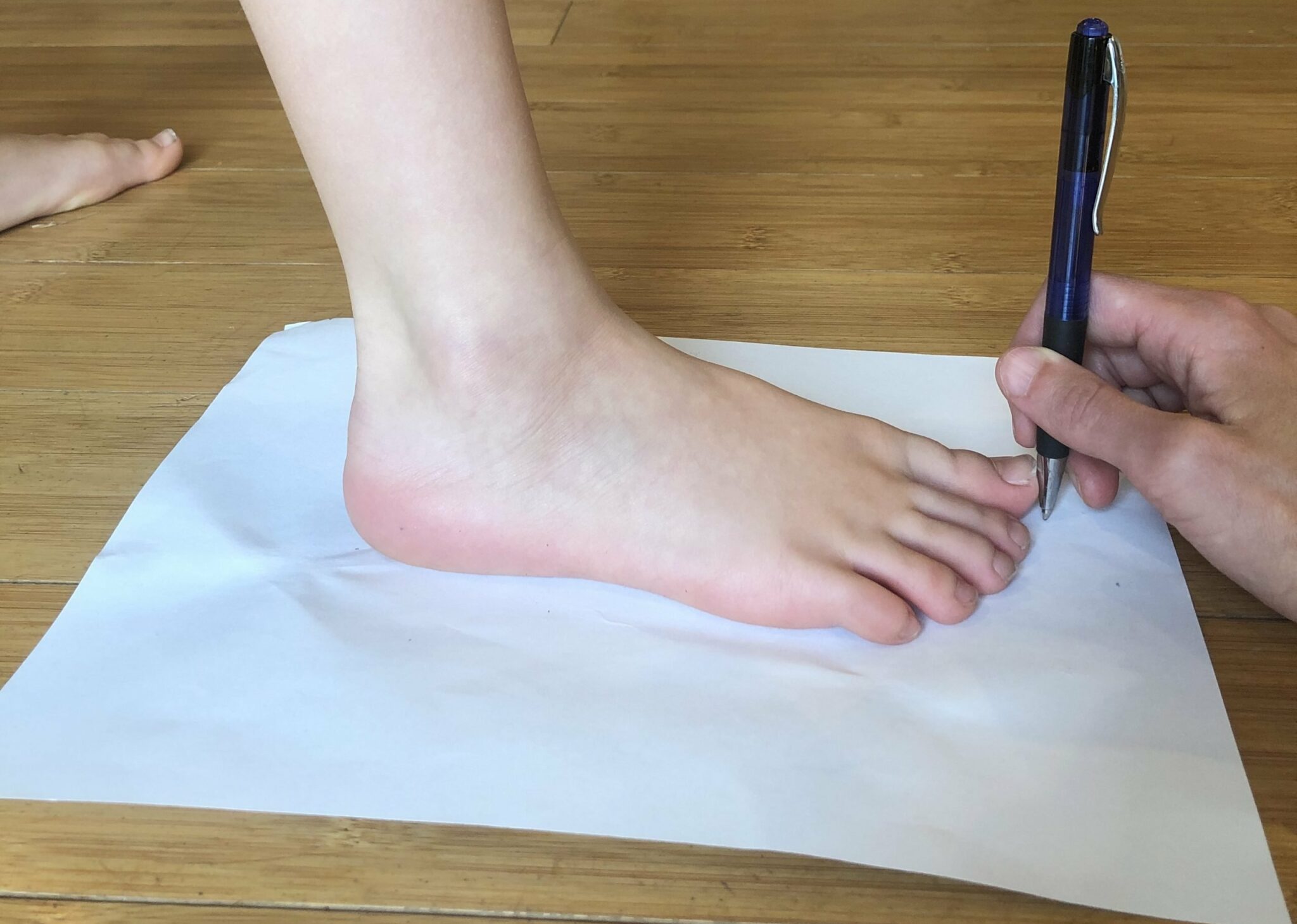 A foot tracing is the most common way to measure. You simply trace an outline of your foot and measure. But it's important to know that it adds about .5 cm to your actual foot size.
So if you use a foot tracing to figure out what size shoe you need, take your measurement and add only .5 – 1cm (so the total shoe length you are looking for would then be 1 – 1.2cm longer than your actual foot size), and find the nearest corresponding size on the size chart. My feet measure 23.2 from a foot tracing, so I look for shoes with an internal length of 23.7-24.2.
Some people get confused about their foot width when they use a tracing, because they aren't taking into account the extra mm the tracing added. My foot measures 9.2cm wide from a tracing but I can comfortably wear shoes that have an internal measurement of 8.8cm (without socks). This is because my actual foot width is .5cm less than the 9.2 I get from a tracing.
Wall Method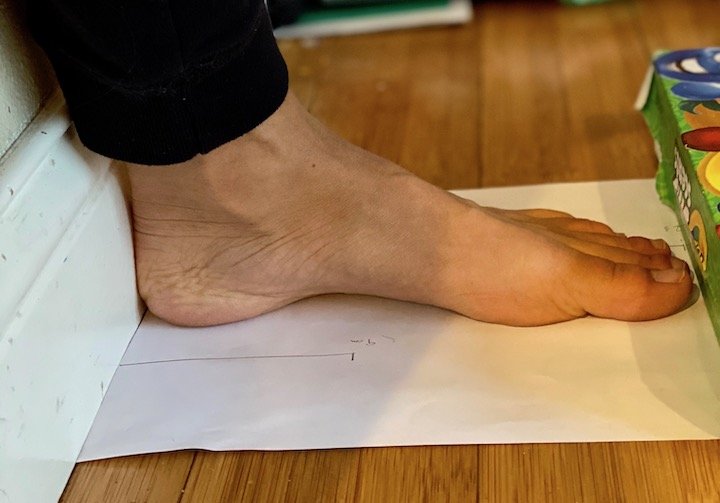 The wall method yields the most accurate length and width of your foot. You measure foot length by placing your heel lightly against the wall (don't push it in) and putting a heavy book where your longest toe ends. Then mark where the book is and measure that distance. You get your foot width by lining up the outside edge of your foot against the wall and placing the book on the other side. Then mark with a pencil and measure.
You can find a video demonstration of how to measure your feet both ways here.
And if you're now ready to learn how to interpret a size chart, head on over to that FAQ here.