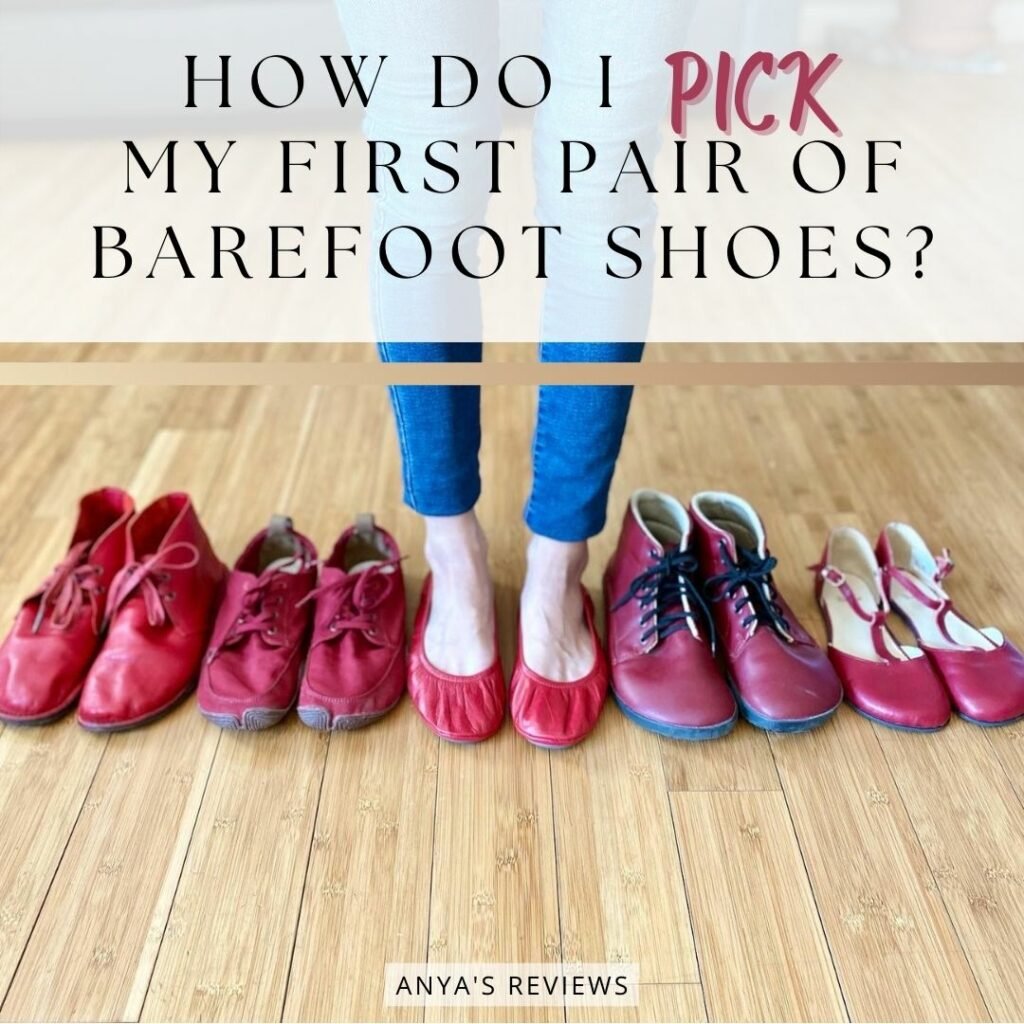 So you're ready to take the leap! For your first pair of barefoot shoes, consider starting with a style you wear often and that will fit naturally into your life (if you never wear sneakers, don't buy them!). Check out these extensive barefoot shoe lists for tons of options in different categories.
And you can familiarize yourself with the many minimalist shoe brands out there in the Barefoot Shoe Finder.
A few things to consider as you peruse brands:
Cost: If you want your first pair to be low risk, use the Price filter in the Shoe Finder or try something from this list of Affordable Barefoot Shoes.
Sole Thickness: You may want to start with a thicker soled minimalist shoe first – it's not necessary but can make the transition easier. Specify the type of sole you want in the Shoe Finder Quiz, or check out this list of Beginner Barefoot Shoe Brands
Location/Shipping & Returns: You can choose something close to home and/or with accessible policies to make the whole process easy. Read the brand policies outlined in the Shoe Finder.
Shoe Size: You are likely to make some sizing mistakes at first – you may have been buying the wrong shoe size your whole life! Read my tips on getting an accurate foot measurement and consider options with no-hassle return policies.
A few other resources to help you out are these hundreds of barefoot shoe reviews, and this guide to the Best Barefoot Shoes & Brands For Your Foot Type.