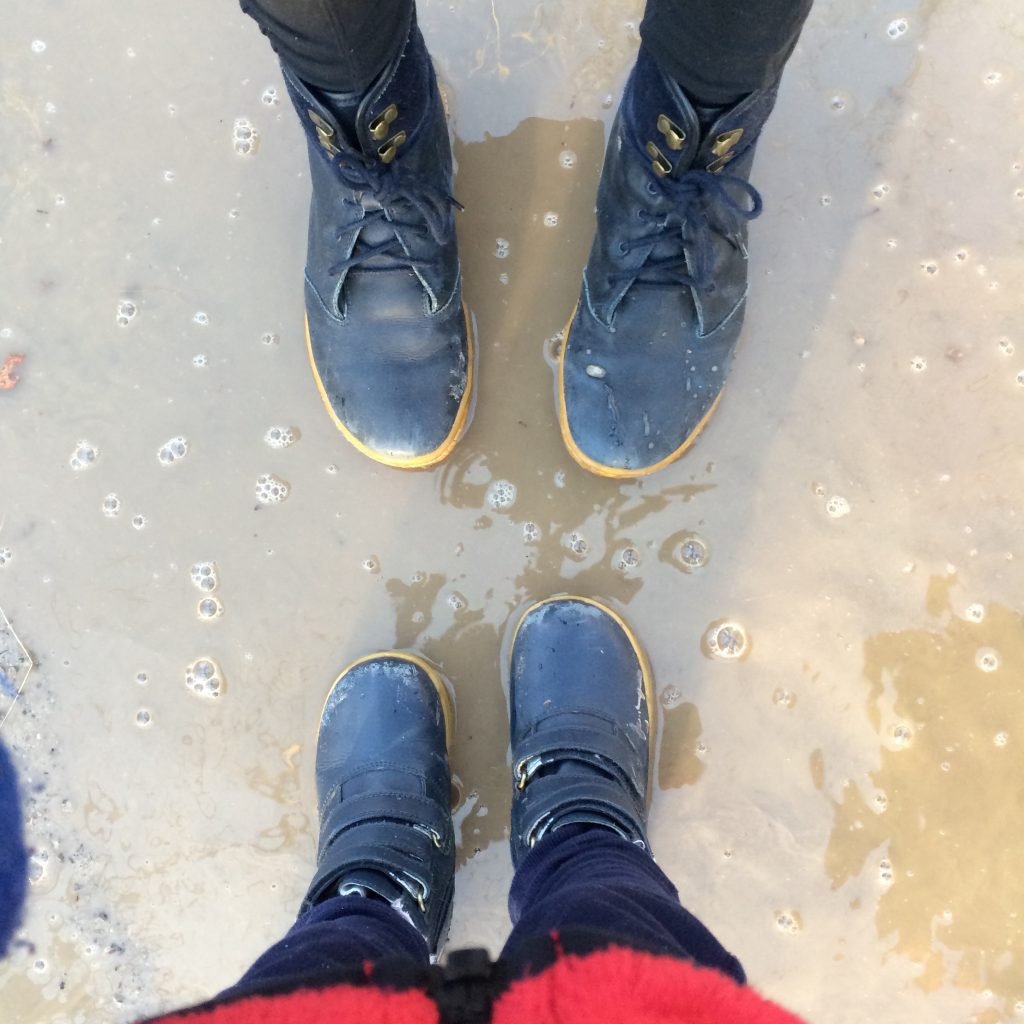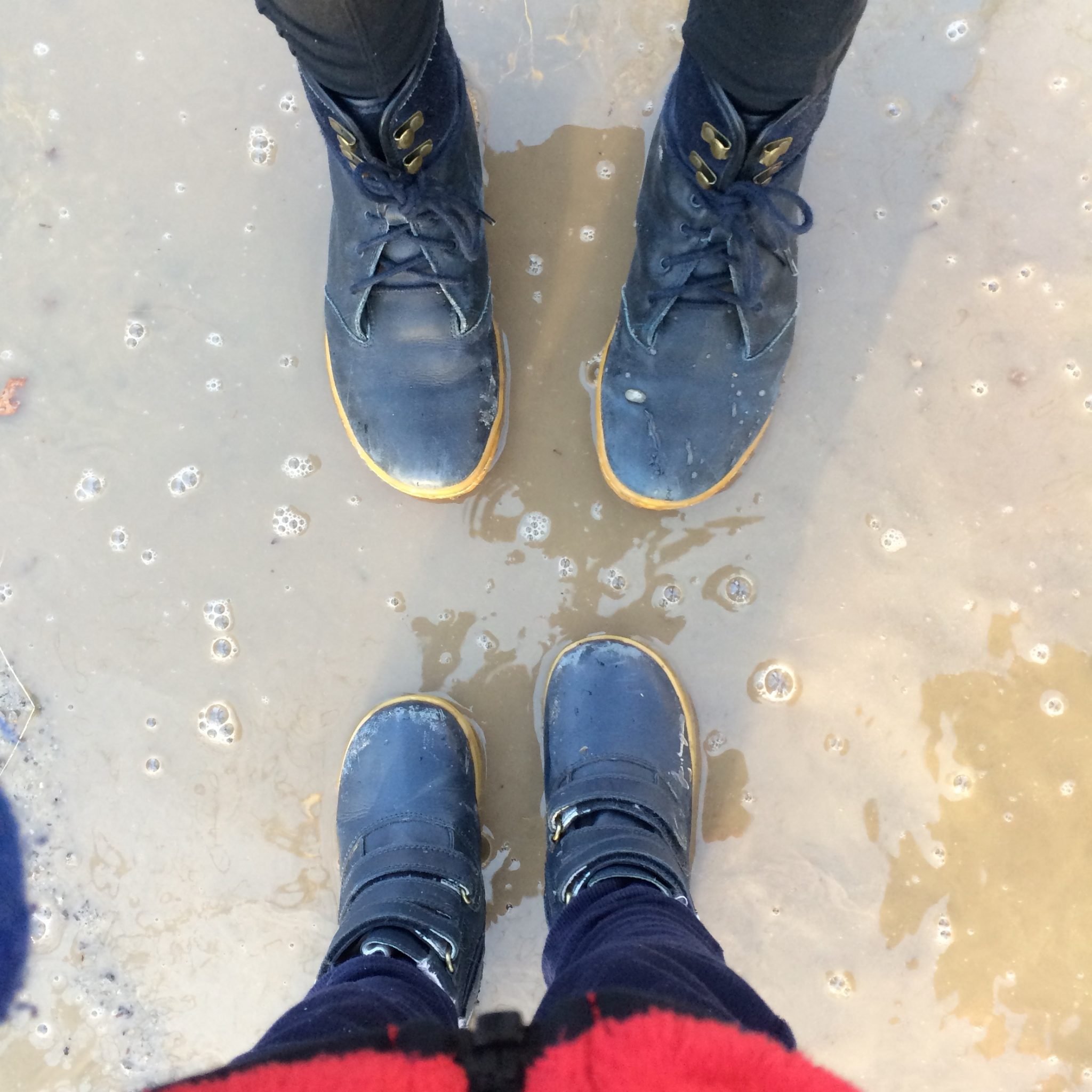 *Updated for Fall/Winter 2019/2020!*
If you're looking for a cold weather barefoot boot, look no further! Here is a pretty extensive list of what is available. I have not tried every one of these, so be sure to do your own research about them! Also, I'd love any feedback about minimalist boots I've left off, boots that in fact don't meet barefoot standards, or boots on this list you've tried and loved!
Want to see a kid's version of this list? Click here.
And if you'd like to see what boots I'm wearing and styling, check out my Instagram feed!
Chelsea boots
Vivobarefoot Fulham – See my review of the 2018/2019 Fulham boot here
Xero Vienna – Also available here.
Zaqq Handmade – This shop has A LOT of chelsea boot styles. If you are a US customer read this for how to order.
The Drifter Leather Chelsea (I own a pair and love them!)
Luk Shoes Ankle High Boots – I own and love! Review here.
Zkama Shoes – You can't always see the available options, but she has a really nice Chelsea boot.
Conker Shoes Chelsea – These are customizable with the option of a barefoot sole
Camper Right – The Camper Right Nina is a minimalist line with a lot of lovely shoes available this season! The toe is more tapered on these than the Peu line.
Camper Peu Cami – Mentioned in this review, – with insoles removed. Doesn't seem to be available year round.
Lace up boots
Vivobarefoot Gobi Hi Top – Brought back seasonally, usually restocked sometime in the fall. Review of the 2019 version here
Camper Peu – With insoles removed. They always release a couple lace up designs that are nice.
Lems Boulder Boot – They actually make 3 different kinds of Boulder Boots
Ahinsa – Vegan
Leguano Chester Boot
Magical Shoes Alaskan
Drifter Leather Foris
Gaucho Ninja Leather UK
Tadeevo Winter Shoe – I tried these! Some pictures at the end of this post
Baer Melinda Boots
Wildling Rewild boots – Several styles, some lined and some not. Make sure you're in the Rewild section, which is the adult sizes.
Gea Soles boots
DaVinci Barefoot – See my review here
Belenka Winter Boots – See my review here
Zaqq Handmade
Sole Runner Yepa
Faery Steps – She's got a couple cute lace up style boots!
Mukishoes – They've released a few new lace up boots for this season.
Conker Shoes Derby – They also have a brogue derby
Zlatush Shoes
Zkama Shoes
Botky Mechovky
Hiking Boots (There's some overlap with the lace up boots here, but these are "sportier" looking)
Xero Daylight Hiker
Vivobarefoot Tracker and Hi Tracker
Vivobarefoot Magna Trail
Feelmax Kuuva
Columbia Minx – With insoles remove
Xero Mika
Sole Runner Transition
Desert Boots
Vivobarefoot Gobi III and Eco III – See my review here
Soft Star Chukka
Drifter Leather Leona
Lem's Chukka – See my review here
Ahinsa Ankle Boots – Vegan
Groundies Milano Boot
Conker Shoes Ankle and Flying boot
Bohempia Chukka – Vegan!
Lined winter boots
Soft Star Phoenix
The Drifter Leather Wren
Camper Peu Boots – They have a few lined options every year that reportedly hold up beautifully in the winter.
Manitoba MukLuks
Vibram Furoshiki Mid Boot as well as a few others
Joe Nimble Combitoes – Available in the US
LL Bean Wicked Good Lodge Boots
Steger Mukluks
Sole Runner Larissa – Also could pass for a Chelsea/dressier type boot
Wildlings Rewild Lined Boots
Belenka Winter Boots
Xero Mika
Zaqq Handmade
Luks Winter Boot
Ahinsa Winter Boots – vegan
Zeazoo Dingo Boots – these are basically a barefoot version of Uggs. Short review here.
Groundies Alaska Boot – comes in two colors
Conker Lambs Fleece Pull on Boot
Riding Boots
Drifter Leather Vera Riding Boot – See Review Here
Belenka Riding Boot
Groundies Toronto
Zaqq Handmade
Vivobarefoot Ryder
Other
Groundies Odessa Boot – super cute slouchy boot!
Unshoes Traverse – See my review here. These are like a moccasin boot.
Conker Cowboy Boot (!!), Pull-on Boot, and Fringe Boot
Minnetonka Moccasin boots – There are a handful of styles and I don't believe they are all zero drop, though the soft soled ones definitely are.
Semnotic Storm – More like a hi top sneaker, but they're lined and look warm!
Vibram – They always have a variety of boot options available. Not sure what category they fit in though…

Joe Nimble has a good variety of boots available, but they do not ship to the US, so are only available to international customers. If you want to shop Joe Nimble boots in the US you have to order from Baer Shoes