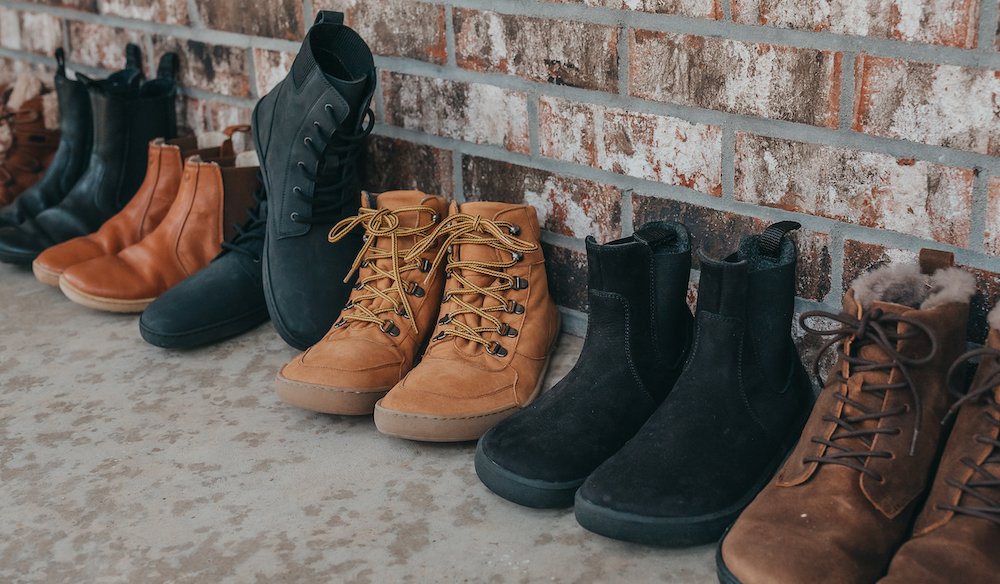 If you're looking for a cold weather barefoot boot, look no further! Don't let the temperature keep you from going "barefoot." Foot health can be maintained all year, no matter the weather. So read on for a full list of minimalist boots for men and women, organized by style!
All The Barefoot Boot Options
If you're looking for a specific style of barefoot boot, you are in the right place! Rigorously updated, you can find here all your options.
And if you'd like to see which of these are my personal favorites, here is a post of the 1o Best Barefoot Boot Options. Or, if you are looking for your little one check out our favorite kids barefoot boots here.
Barefoot Chelsea Boots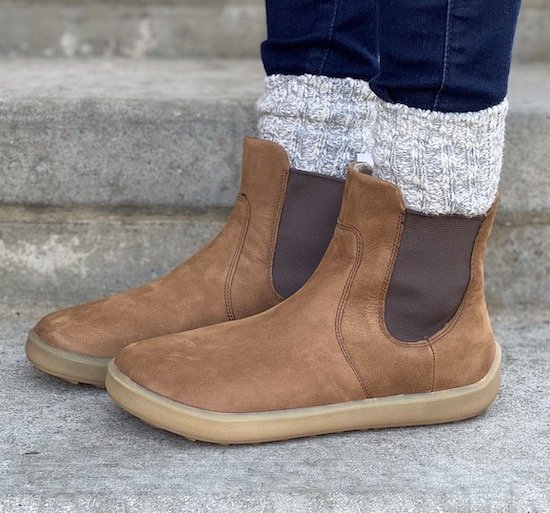 Barefoot Lace-up Boots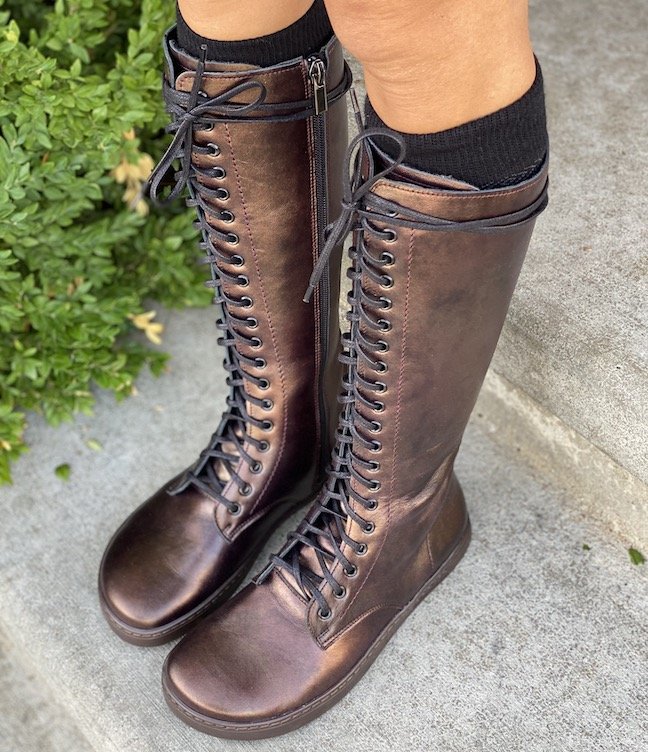 Barefoot Combat Boots/Grunge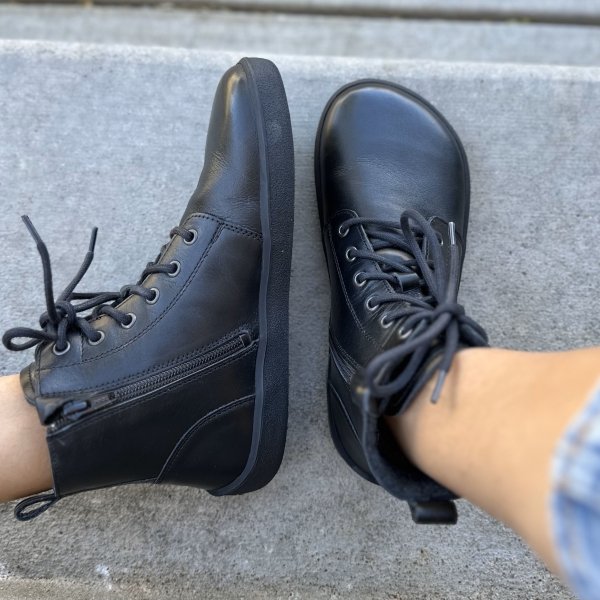 Looking for barefoot combat or buckle boots with a grungy look? Here is a list of edgier barefoot boot options. You can see my favorites with more photos/info in this post on the Best Barefoot Combat Boots.
Barefoot Hiking Boots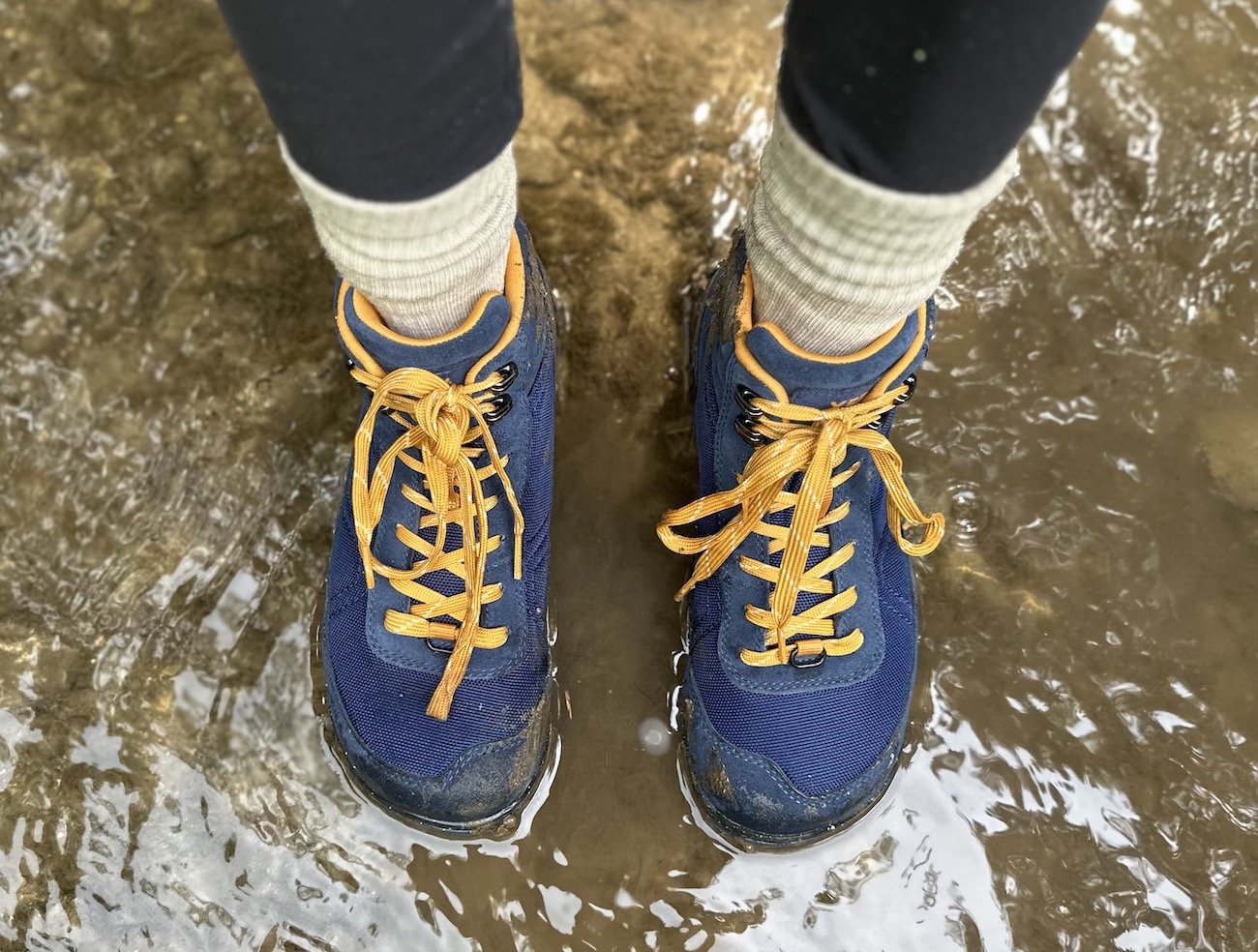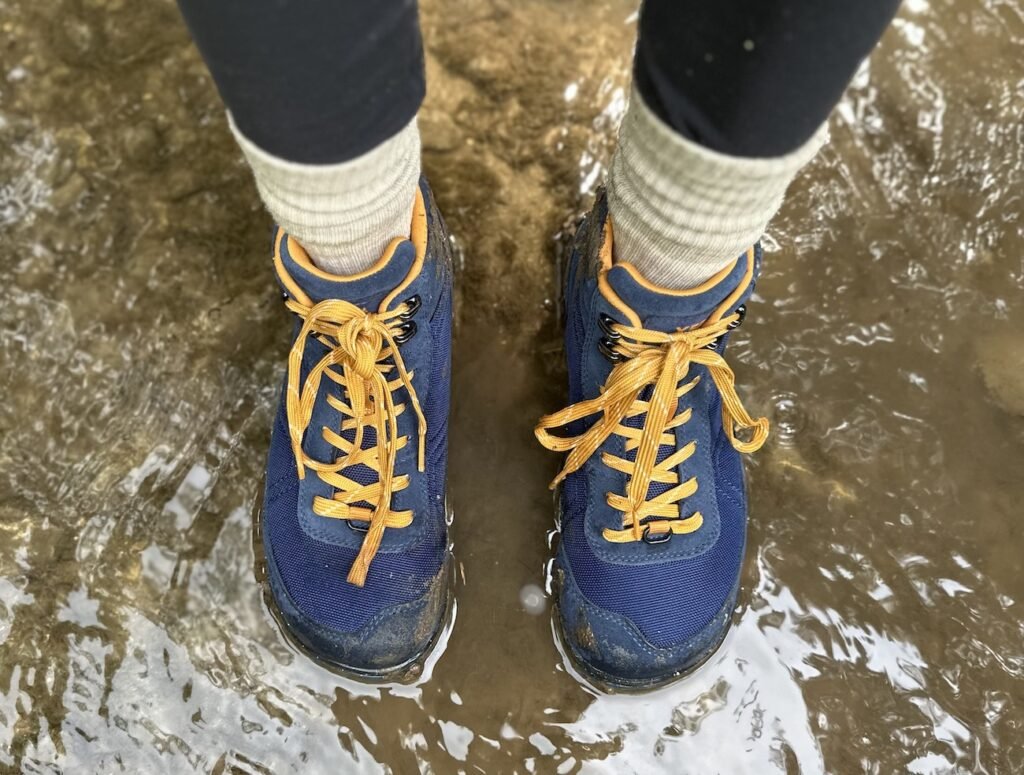 Barefoot Desert/Chukka Boots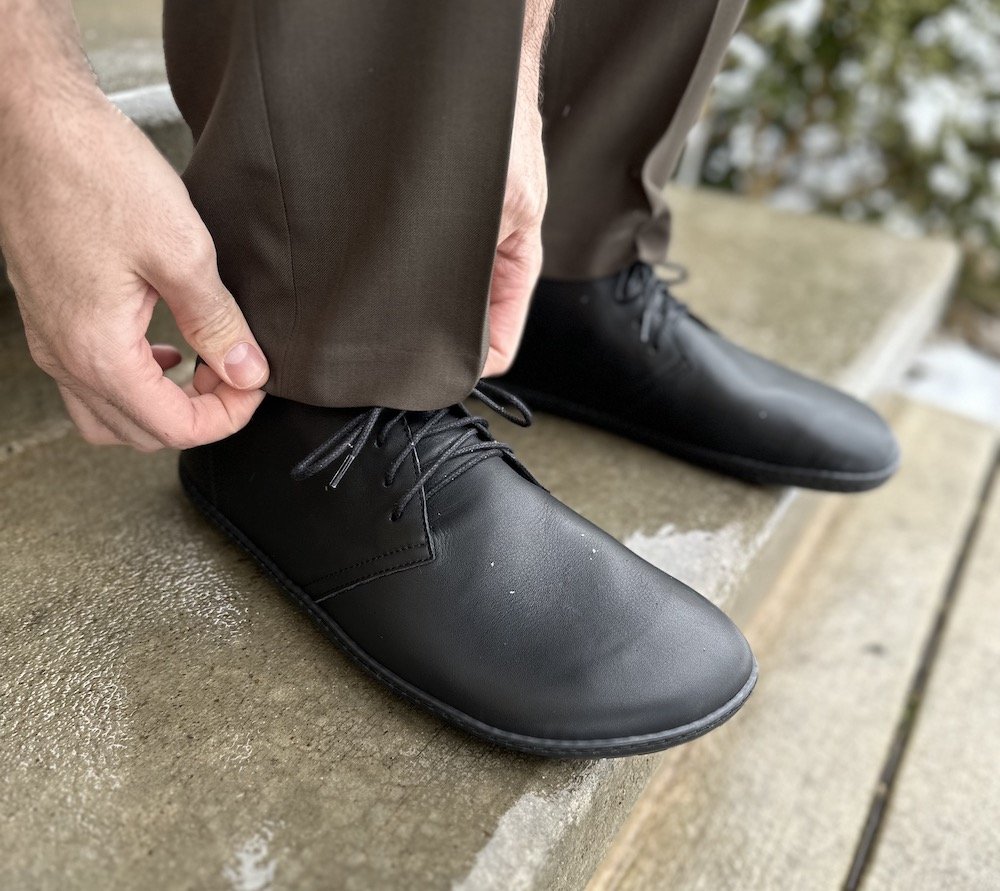 Barefoot Warm Winter Boots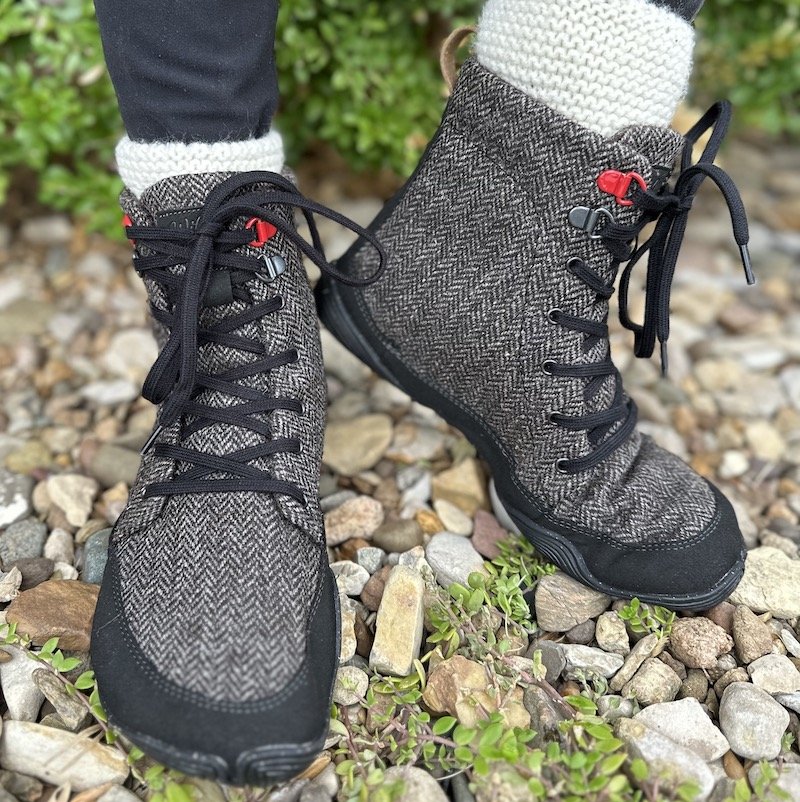 For more in-depth information on warm barefoot winter boots, check out my review of the all time warmest options!
Barefoot Vegan Boots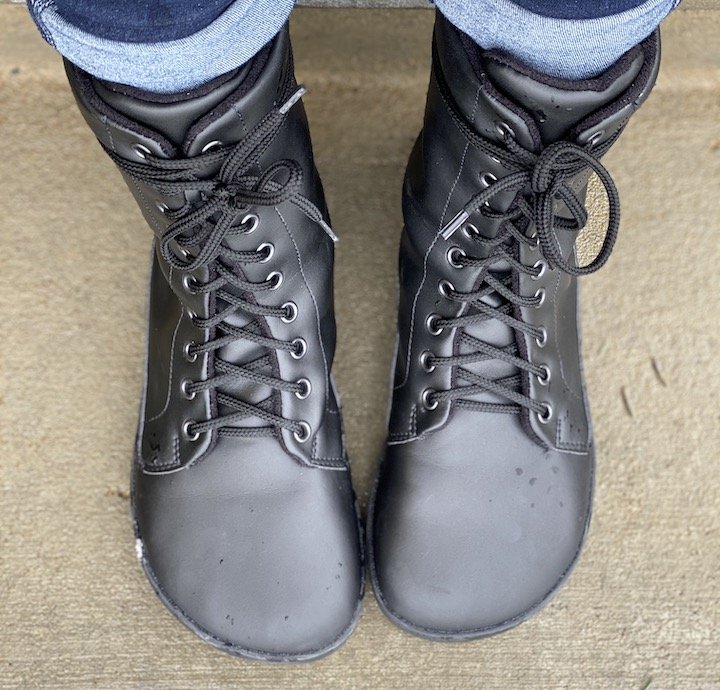 Ahinsa Jaya (left) and Feelgrounds Patrol (right)
Barefoot Tall & Riding Boots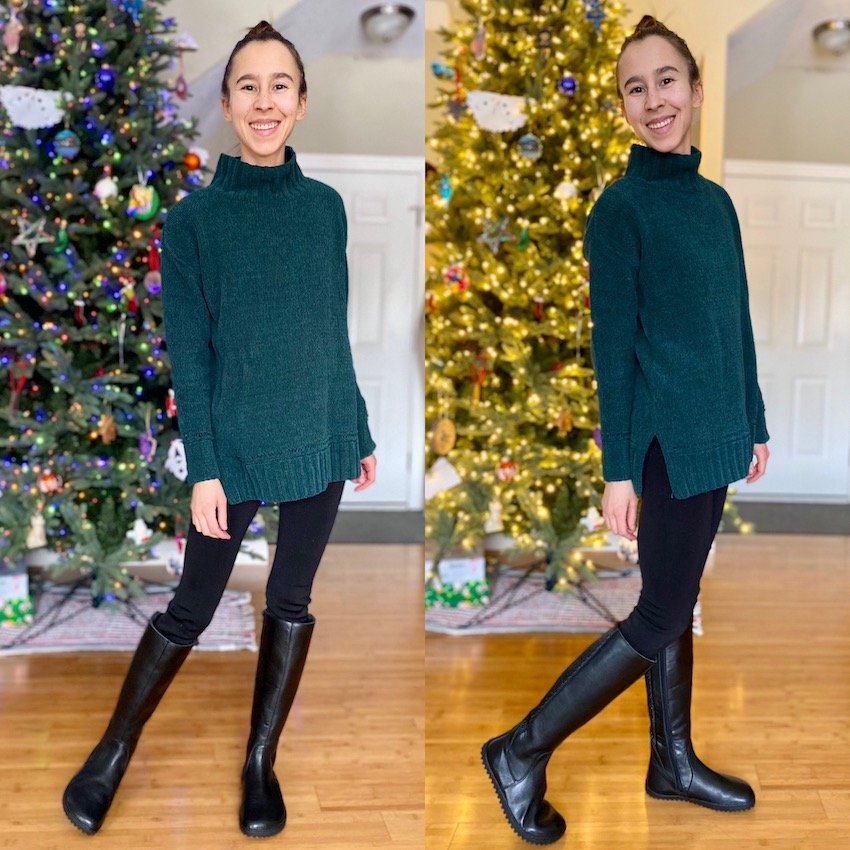 Barefoot Rain Boots
I have a whole article dedicated to this! Check out my List of Waterproof Barefoot Shoes for Rain to see your options.
Other Barefoot Boot Styles
Barefoot Boot Sole Shapes
For more detailed information on the barefoot boot options available, make sure you check out my other useful barefoot boot articles!
But in the meantime, check out these outsole comparisons for 21 major barefoot boot options to see how they compare and which is most likely to work for you.