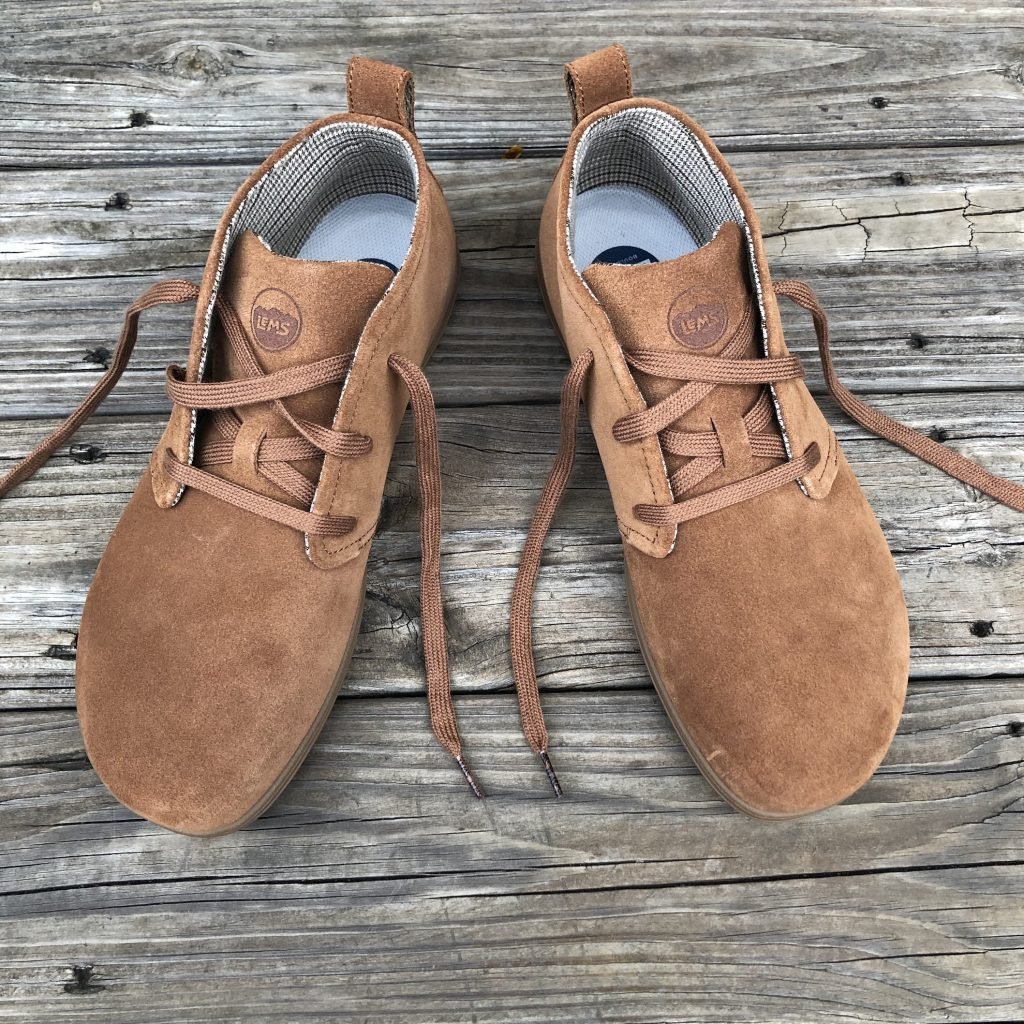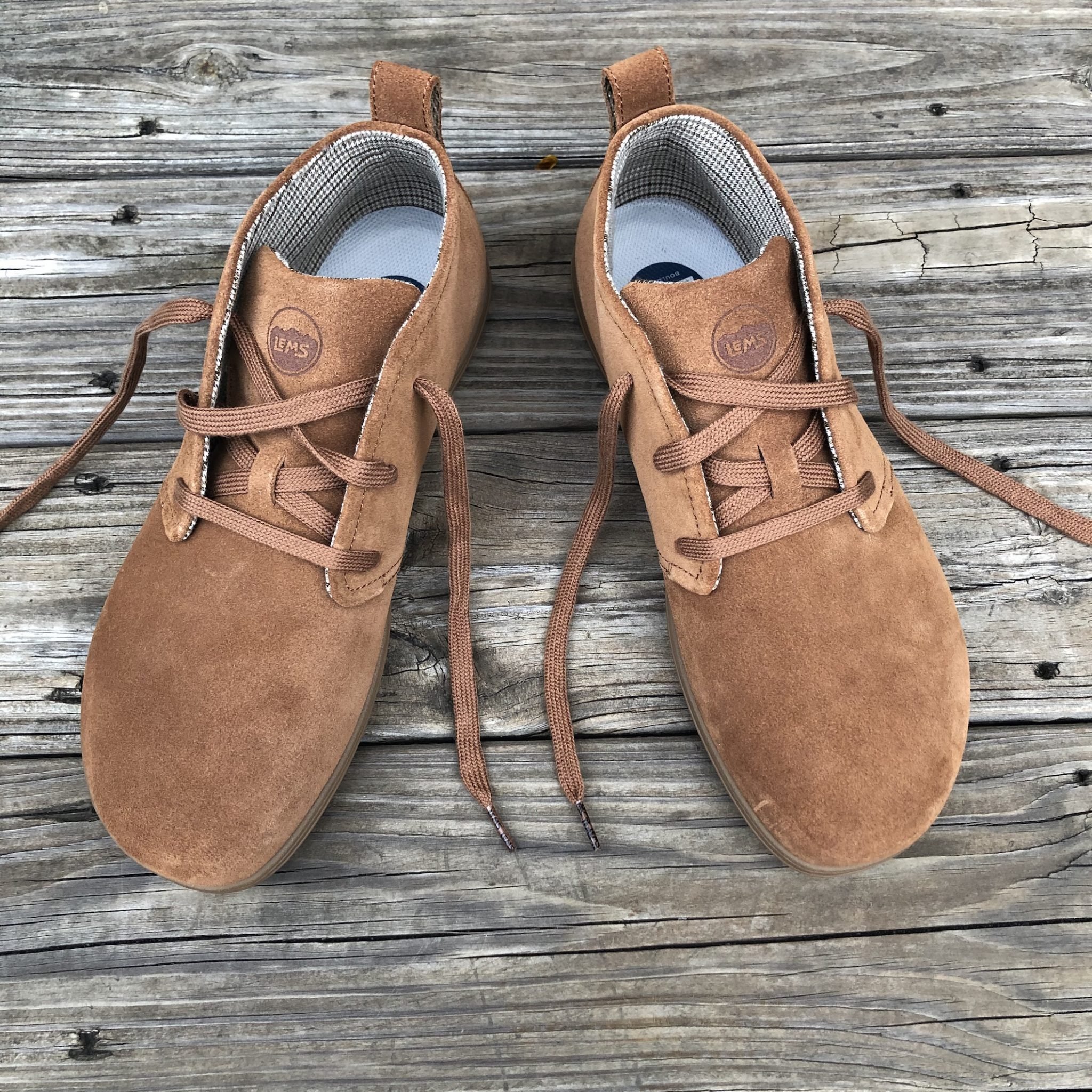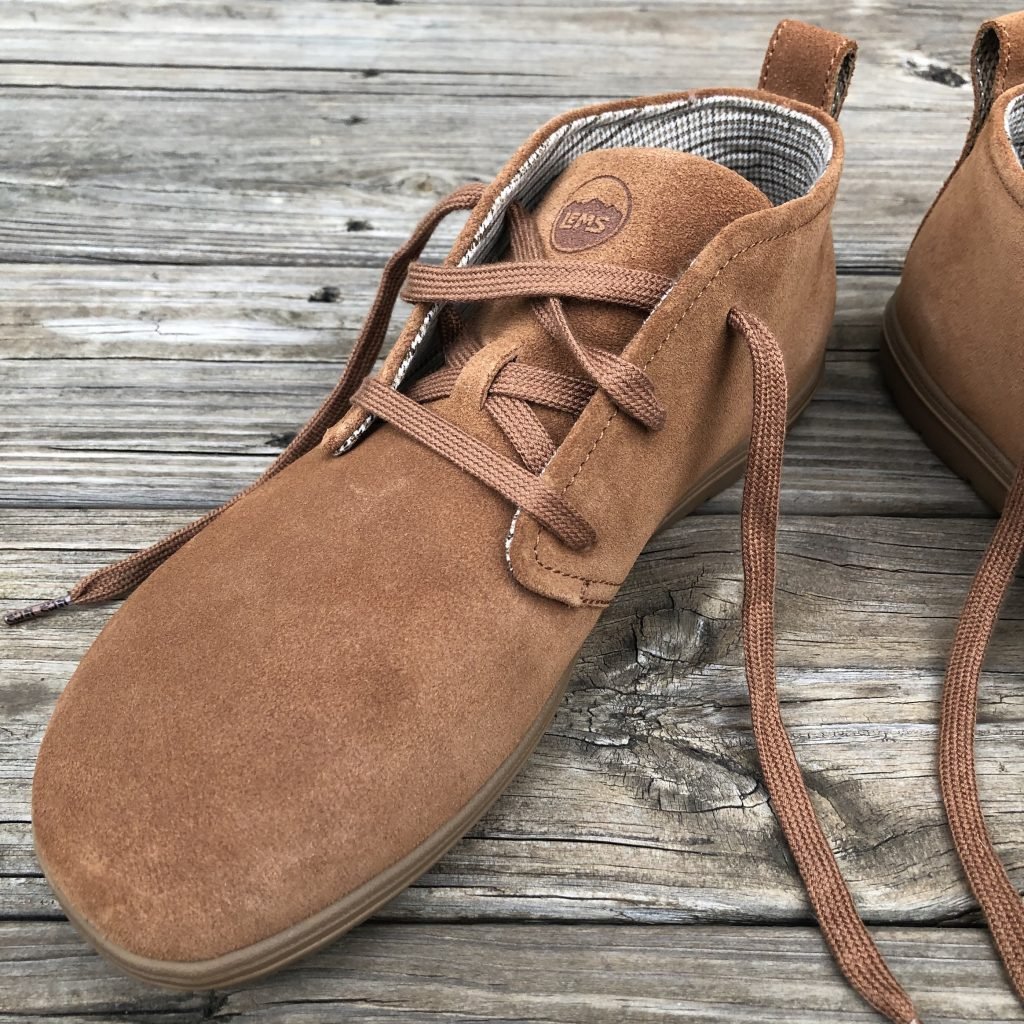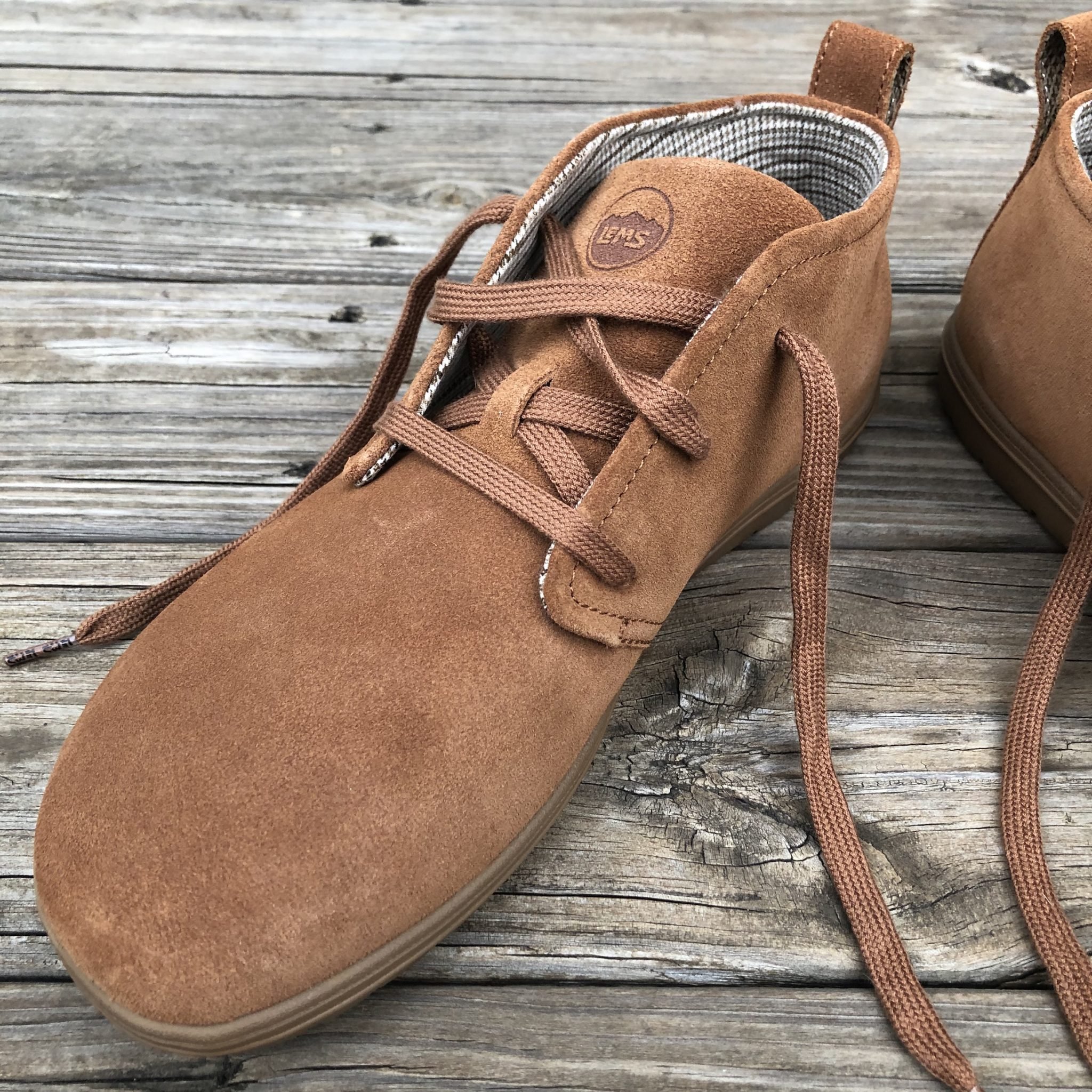 Lems recently released a new chukka boot that caught my eye, so I decided to try them out on my husband to see how they stacked up!
The suede chukka is a great style for both men and women, and it's not commonly found in barefoot brands (Hoss Handmade has the closest thing), so it's always exciting when new styles are added to the barefoot repertoire.
Lems Chukka is built on the same outsole as the Boulder, Nine2Five and Mariner, and available for both men and women in two colors (tan and taupe).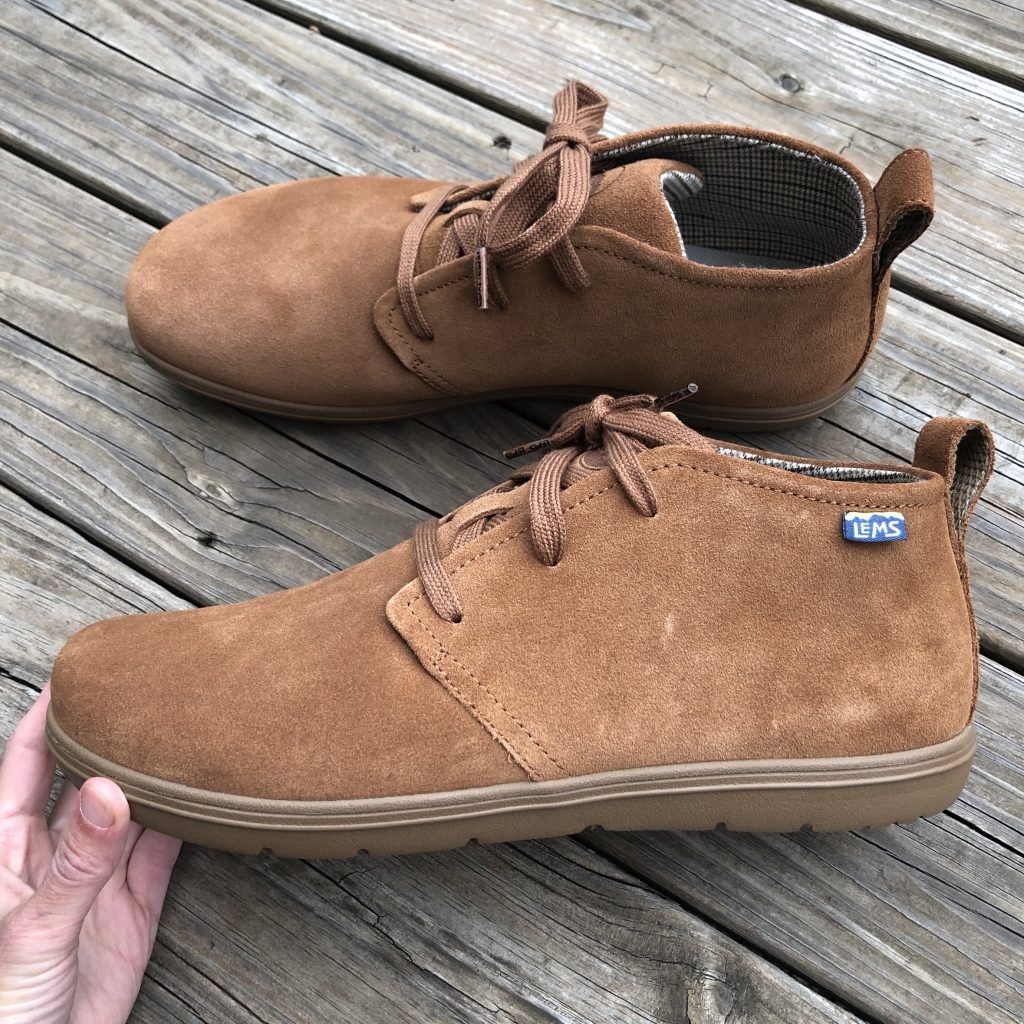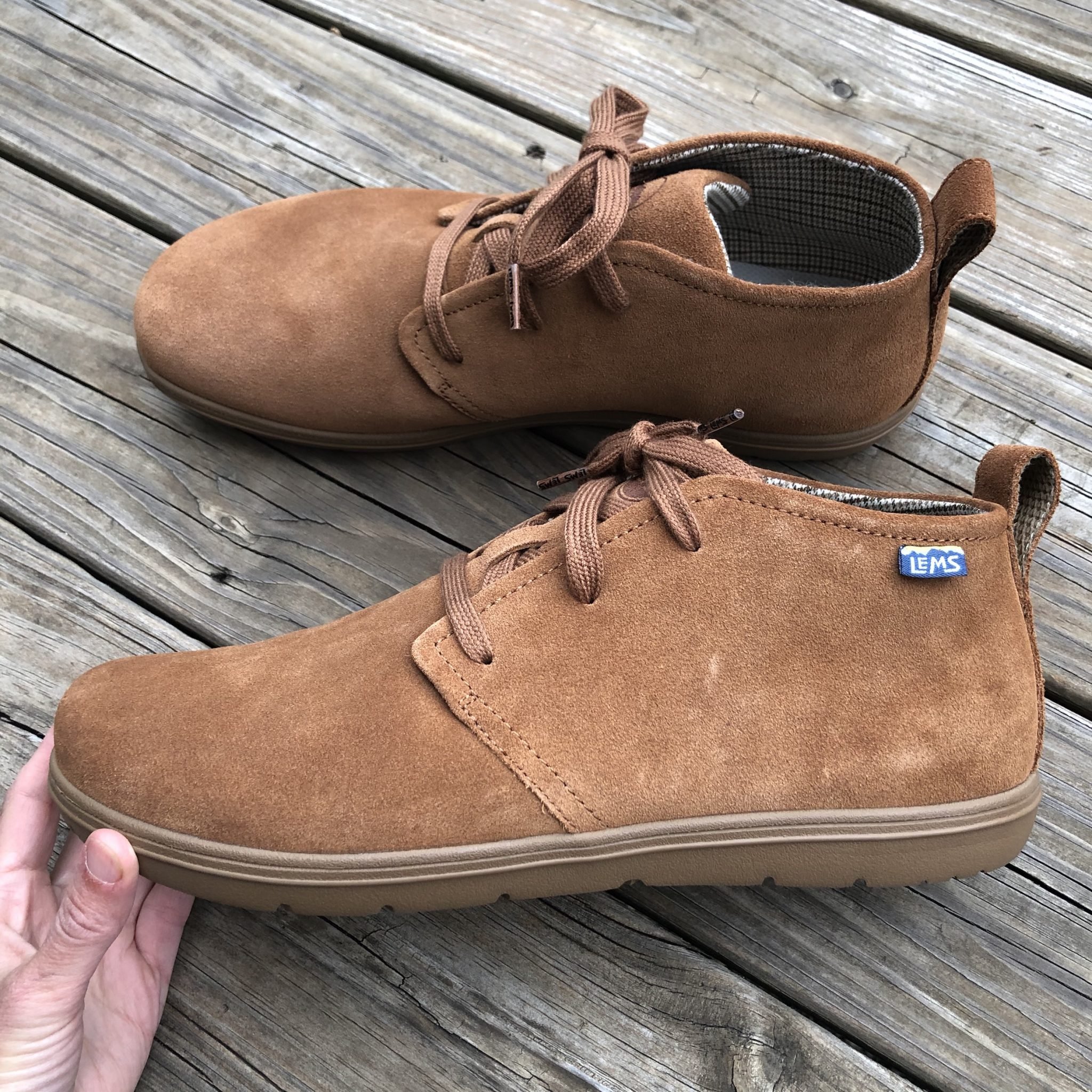 We went with the tan (Lion's Mane) color and it turned out to be a lovely rich tan, with a subtler tone than the pictures on the website suggest.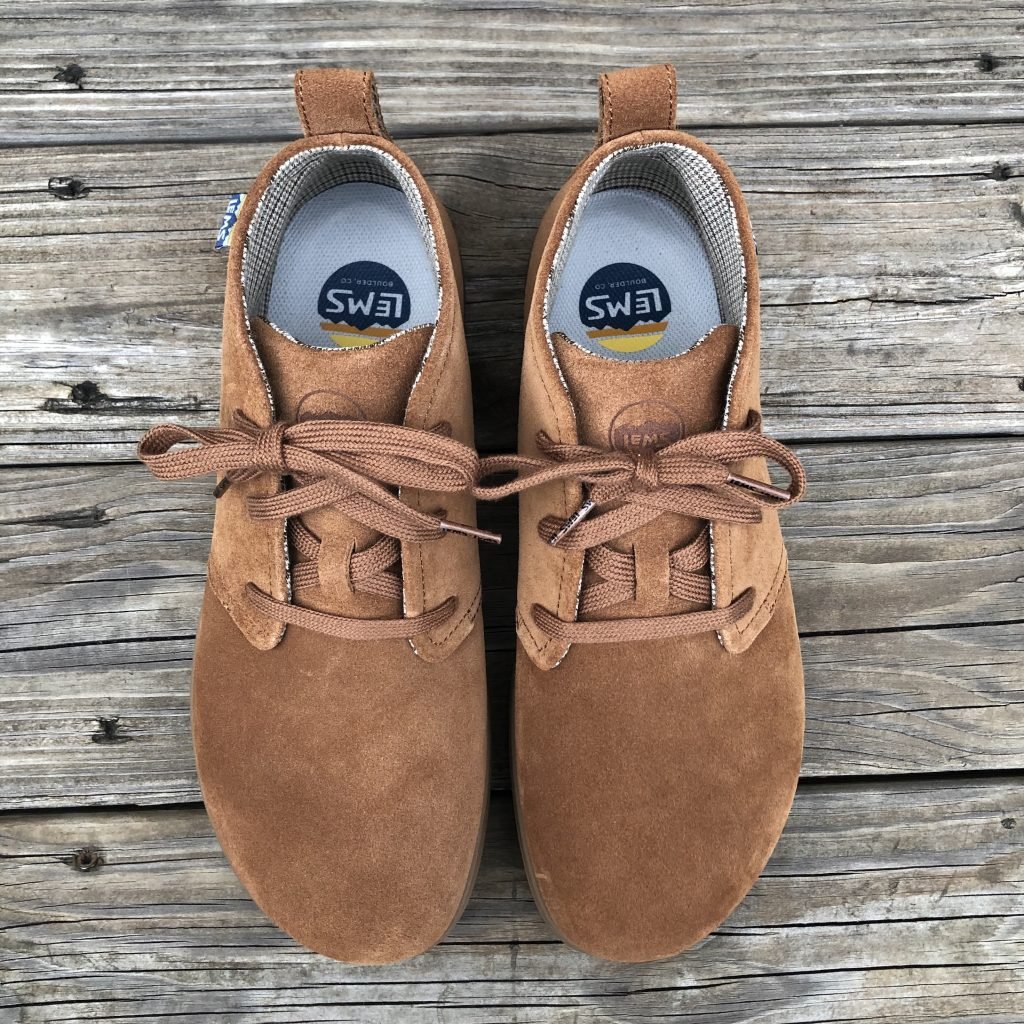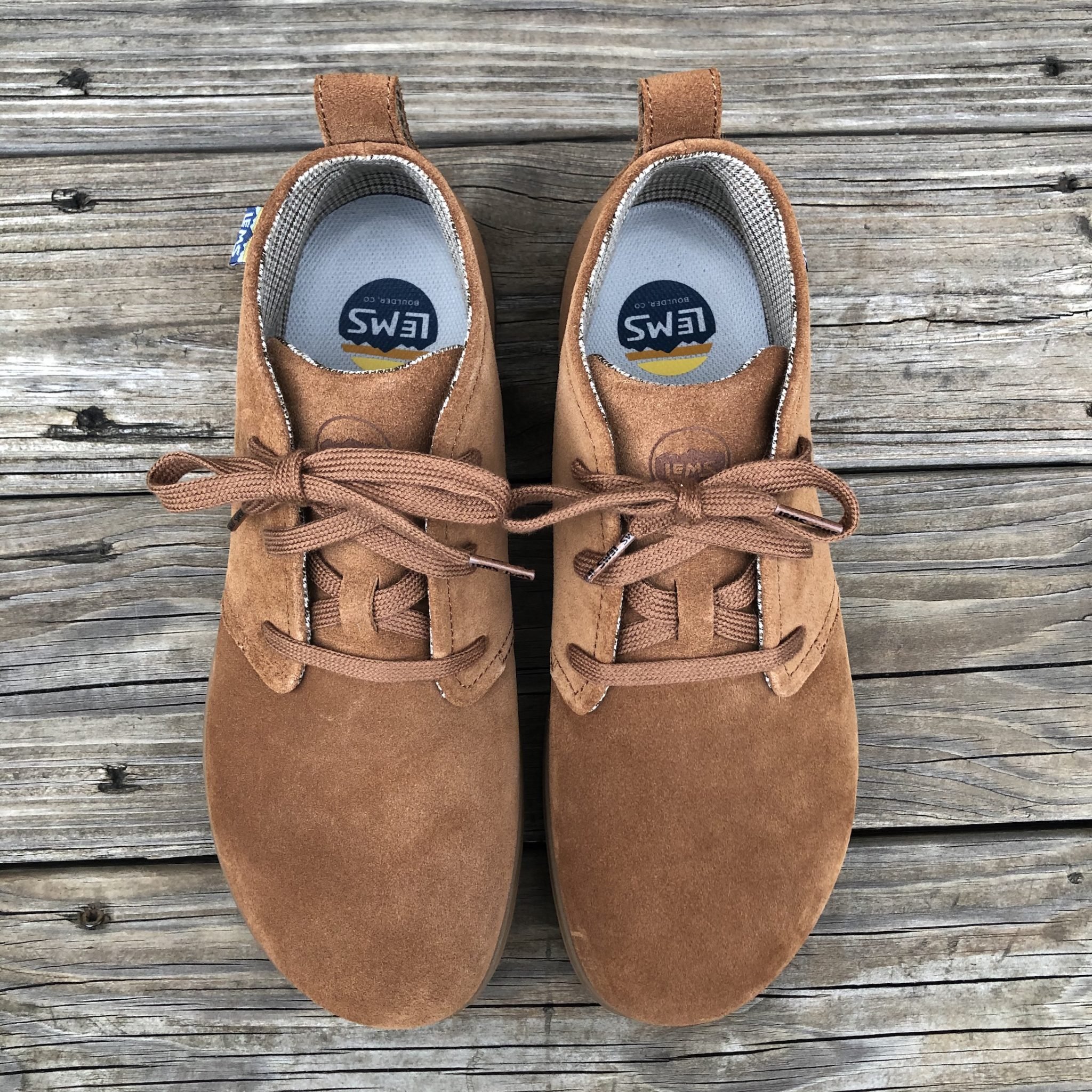 We've never tried Lems before, so I wasn't sure what size my husband (who'd like to be known as J) would need. After reading the reviews on the website I decided to ignore Lems' advice to size up 1/2 size and instead went with J's normal size (a 12.5). This turned out to be a mistake, they are definitely too small, so we will need to send these back and order a new pair in a 13 (Lem's doesn't have an exchange policy, only a return policy).
J wears a 12.5 in Vivobarefoot's Scott boot, so it looks like sizing up a half a size is appropriate.
I was able to use a 10% off coupon after signing up for their e-mails, since this was my first purchase from them, and I'm hoping that customer service will allow me to transfer that coupon to the second pair. My total cost for these was $108.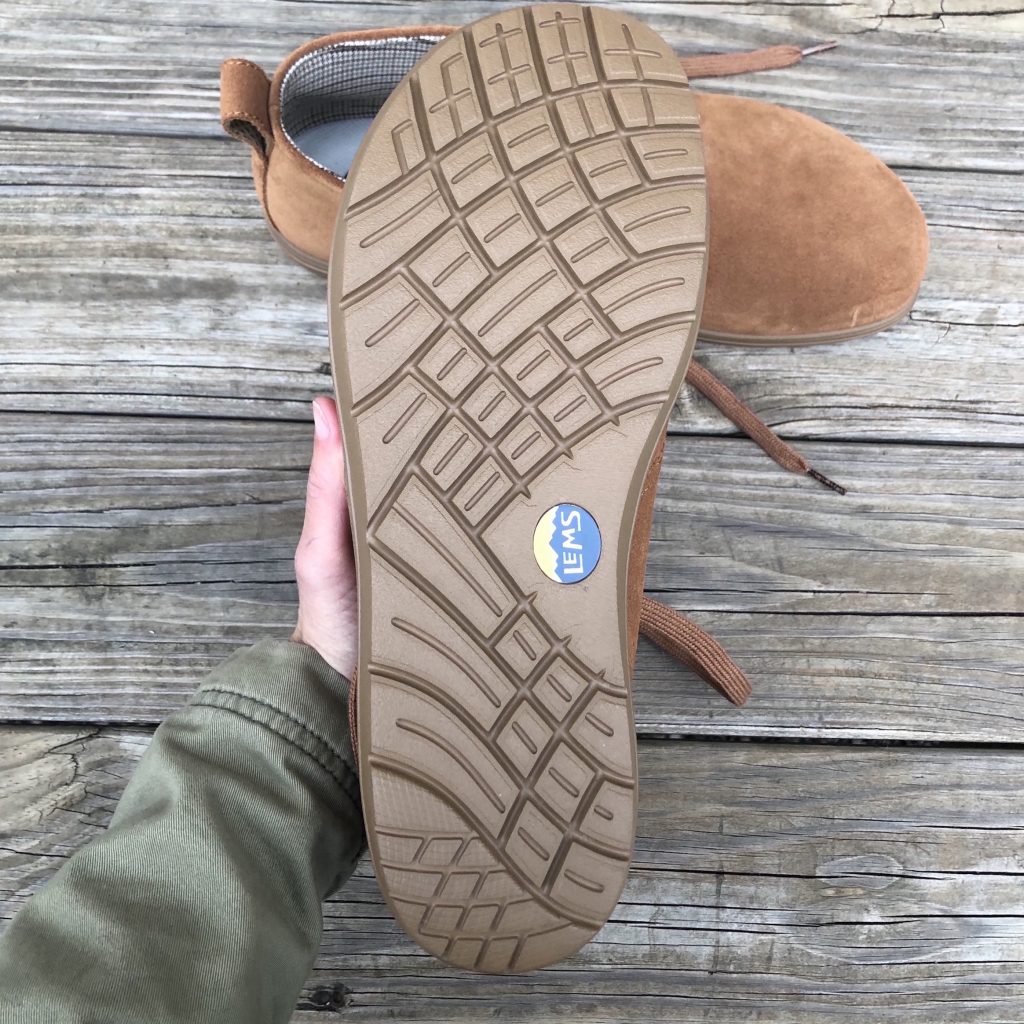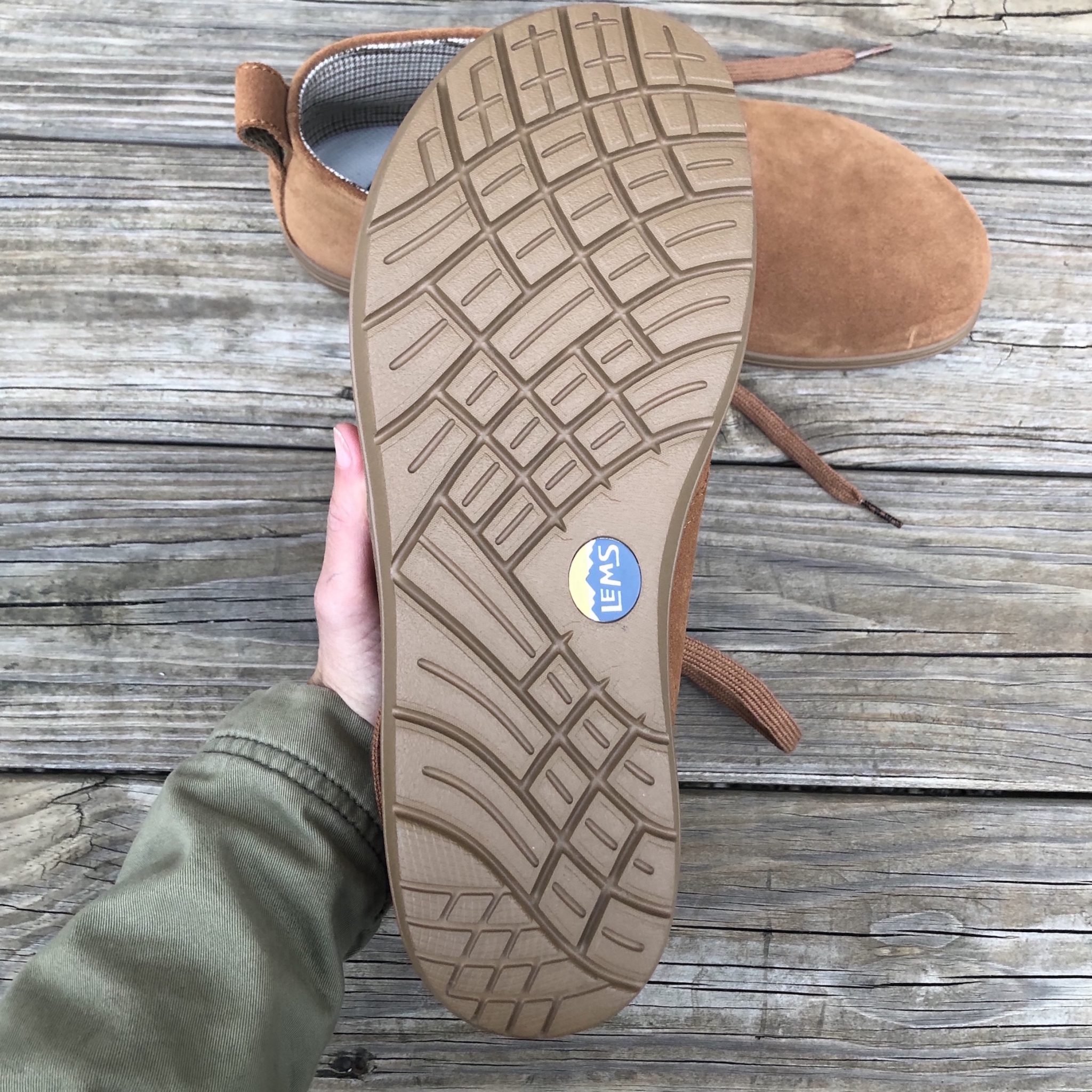 The outsole is thick and squishy (13 mm stack height with insole), which appeals to my husband whose feet hurt in thin soled shoes. In boots especially, a thicker sole is nice because it keeps your feet warmer, but don't expect a lot of ground feel in these.
Because the soles in Lems are air-injected these are still really lightweight despite the hefty look. The interior is lined with fabric, and the leather is nice and flexible. Altogether they look and feel like a really comfortable shoe, and my husband is anxious to get the next size up!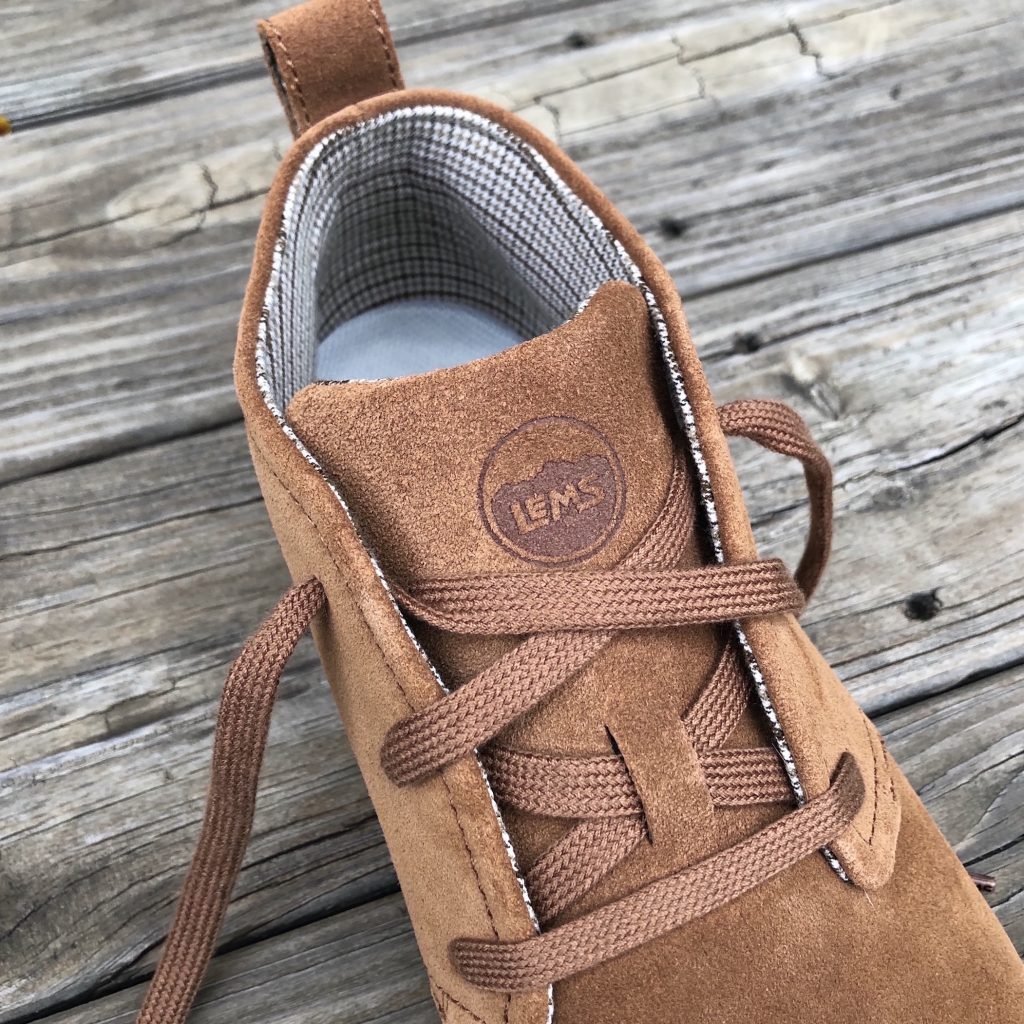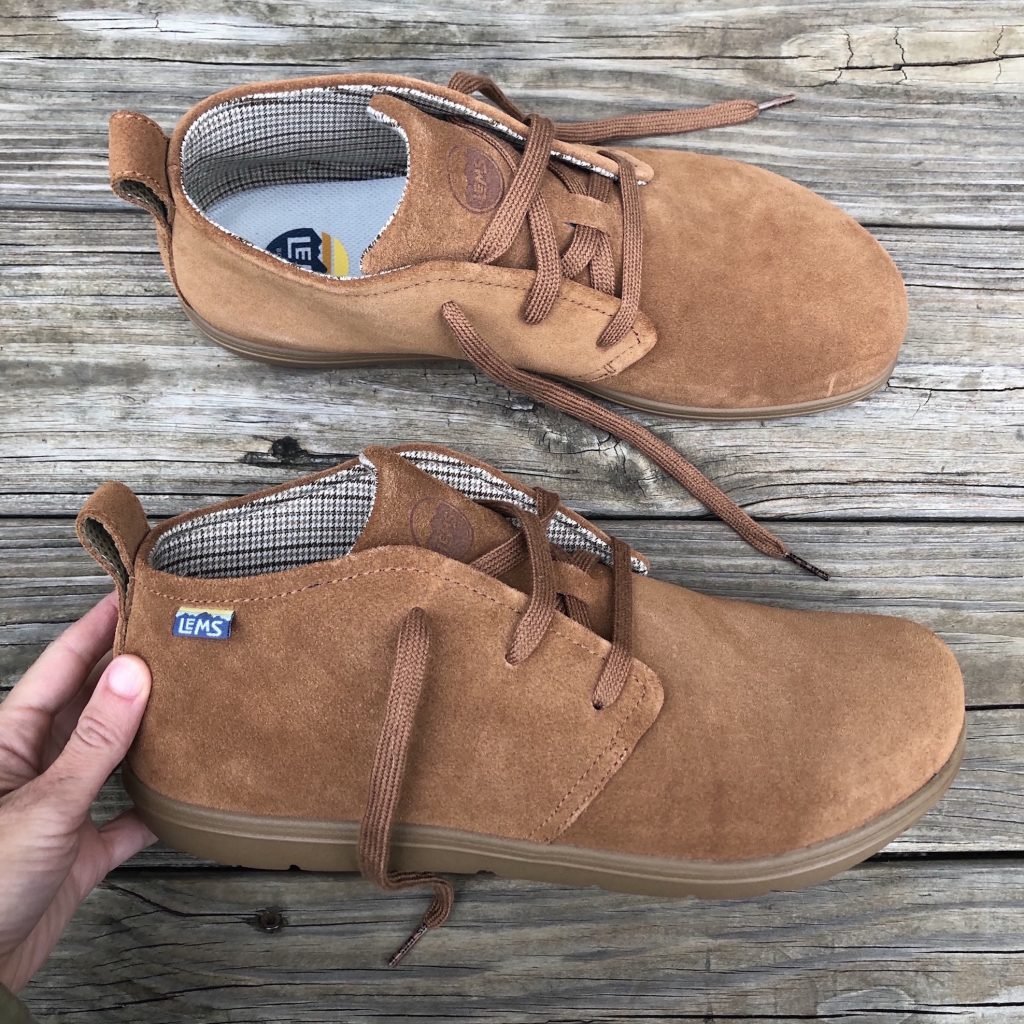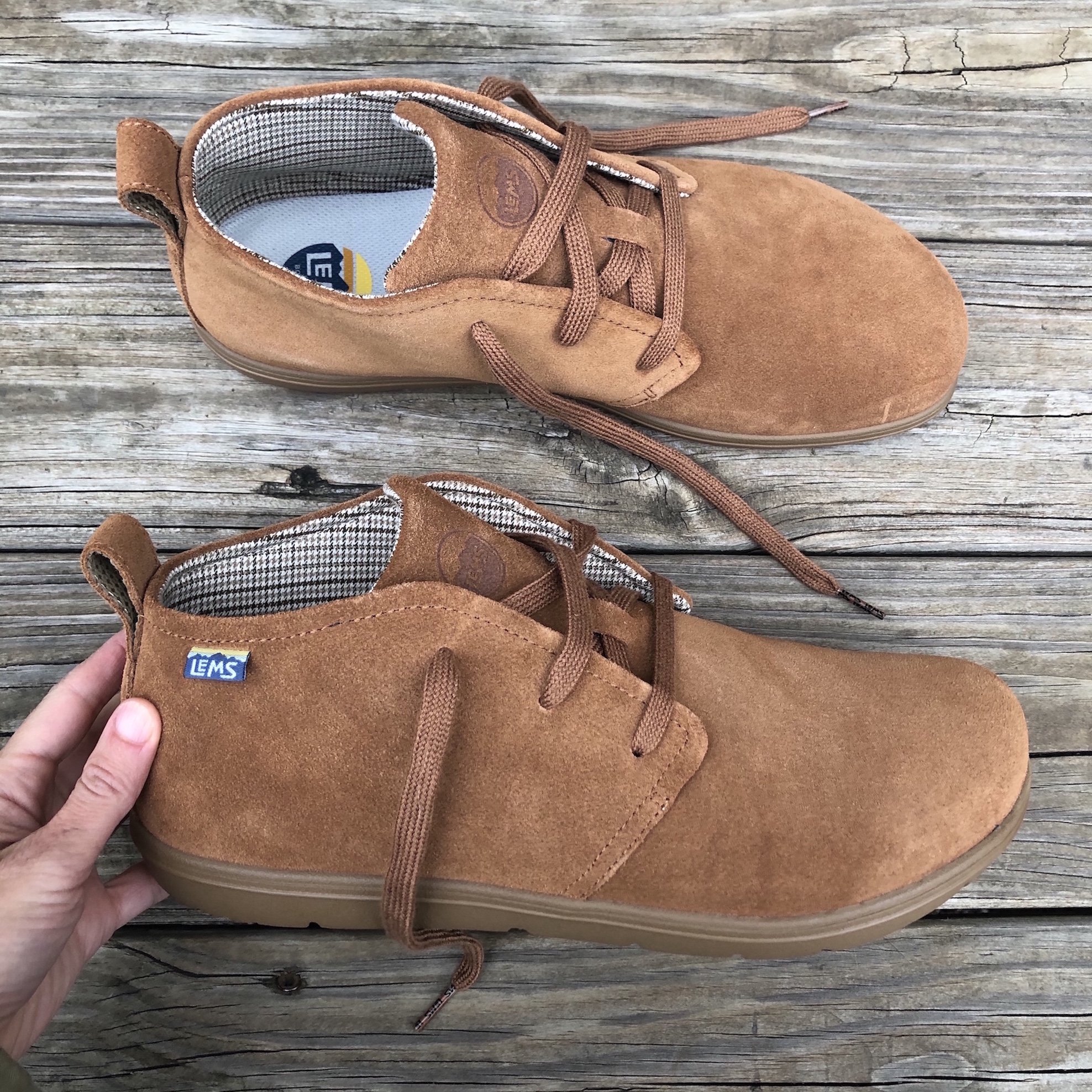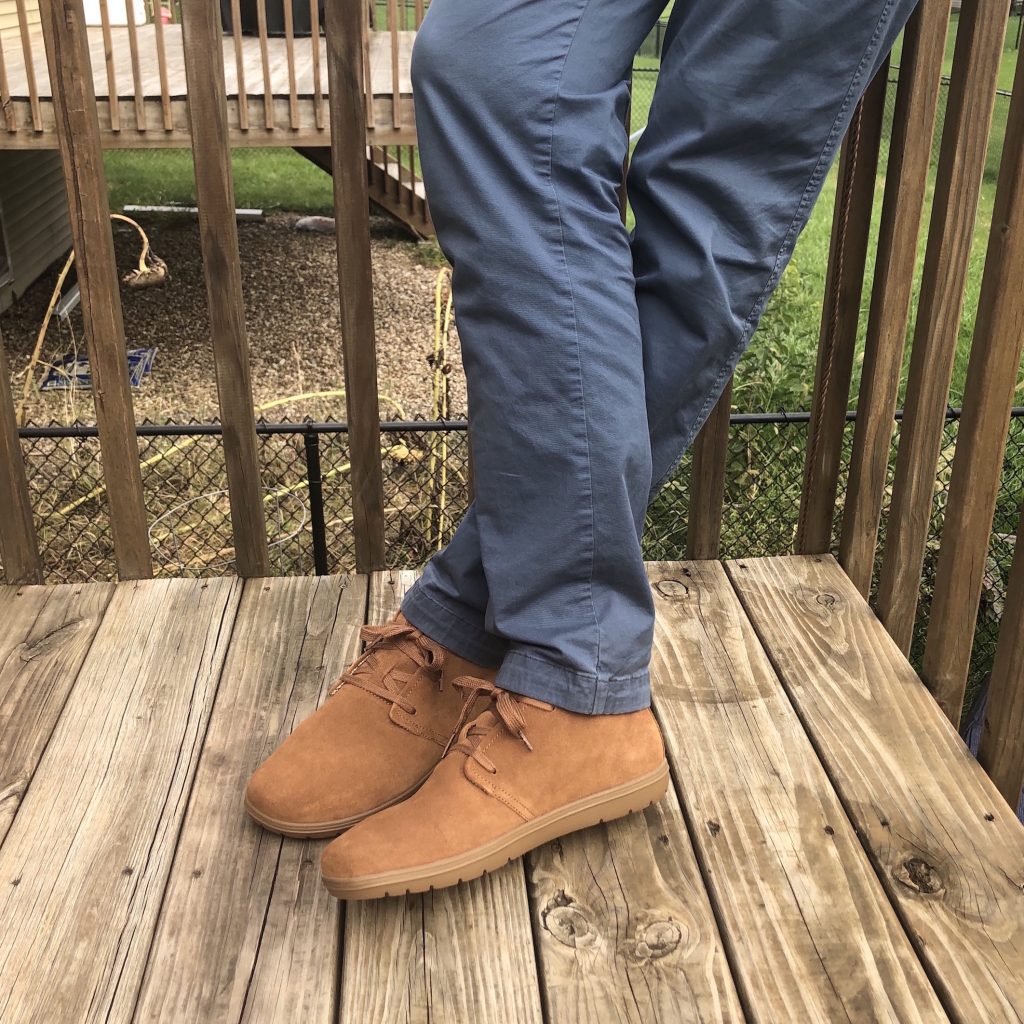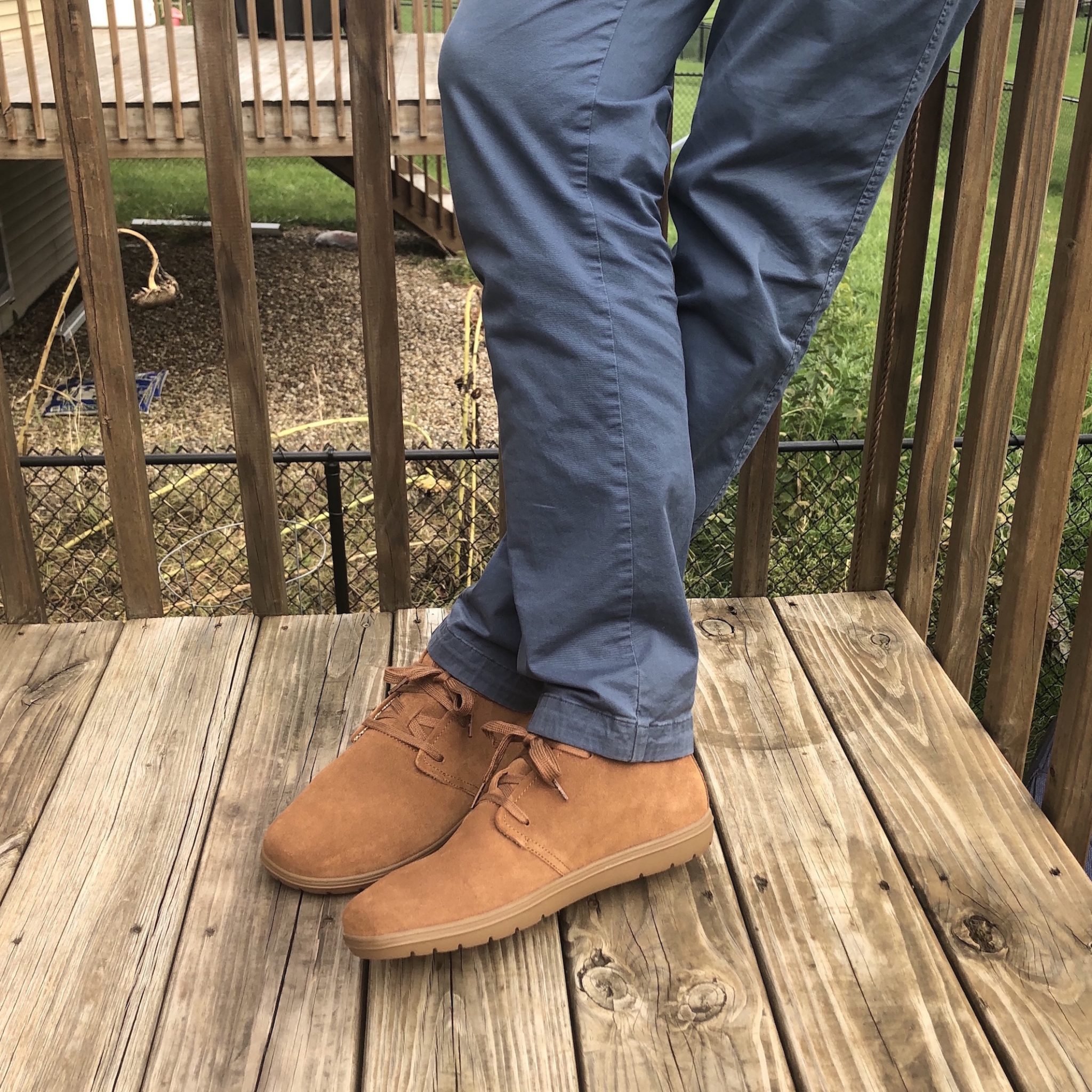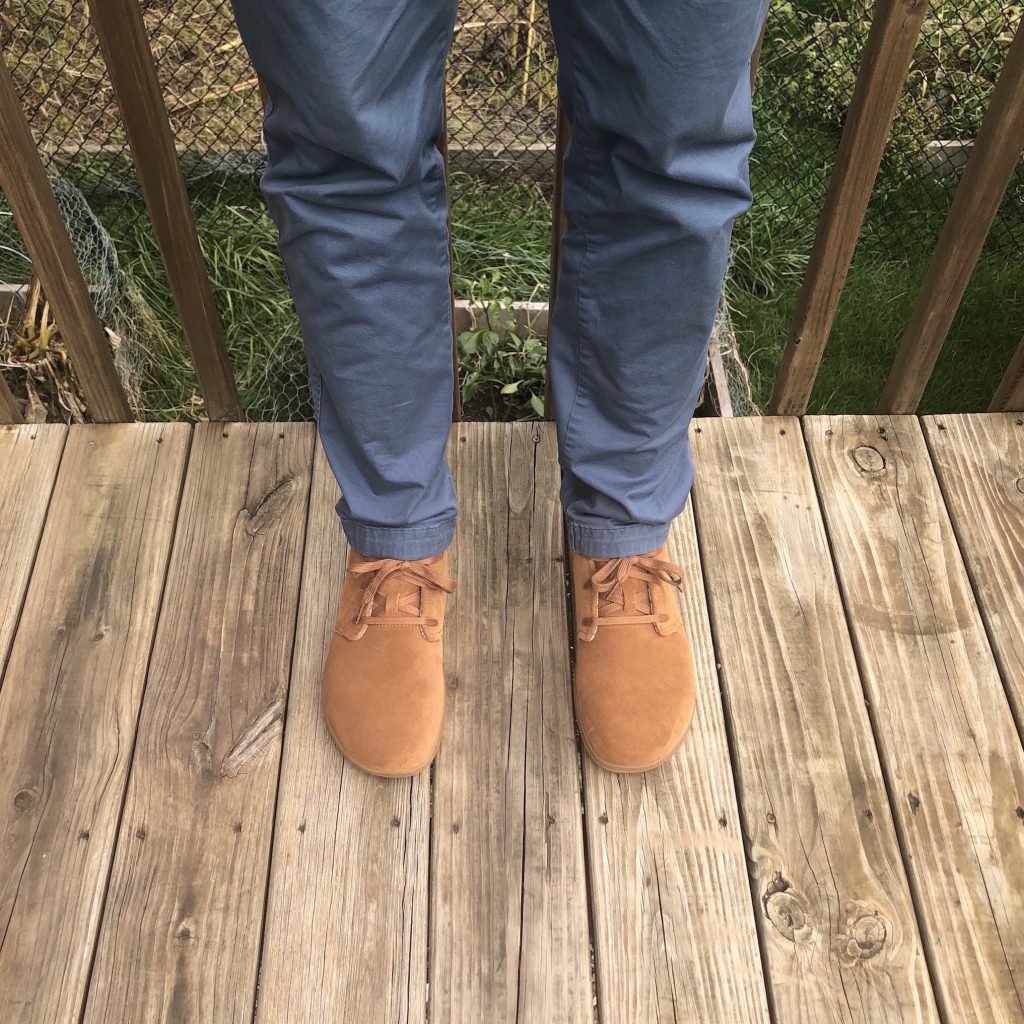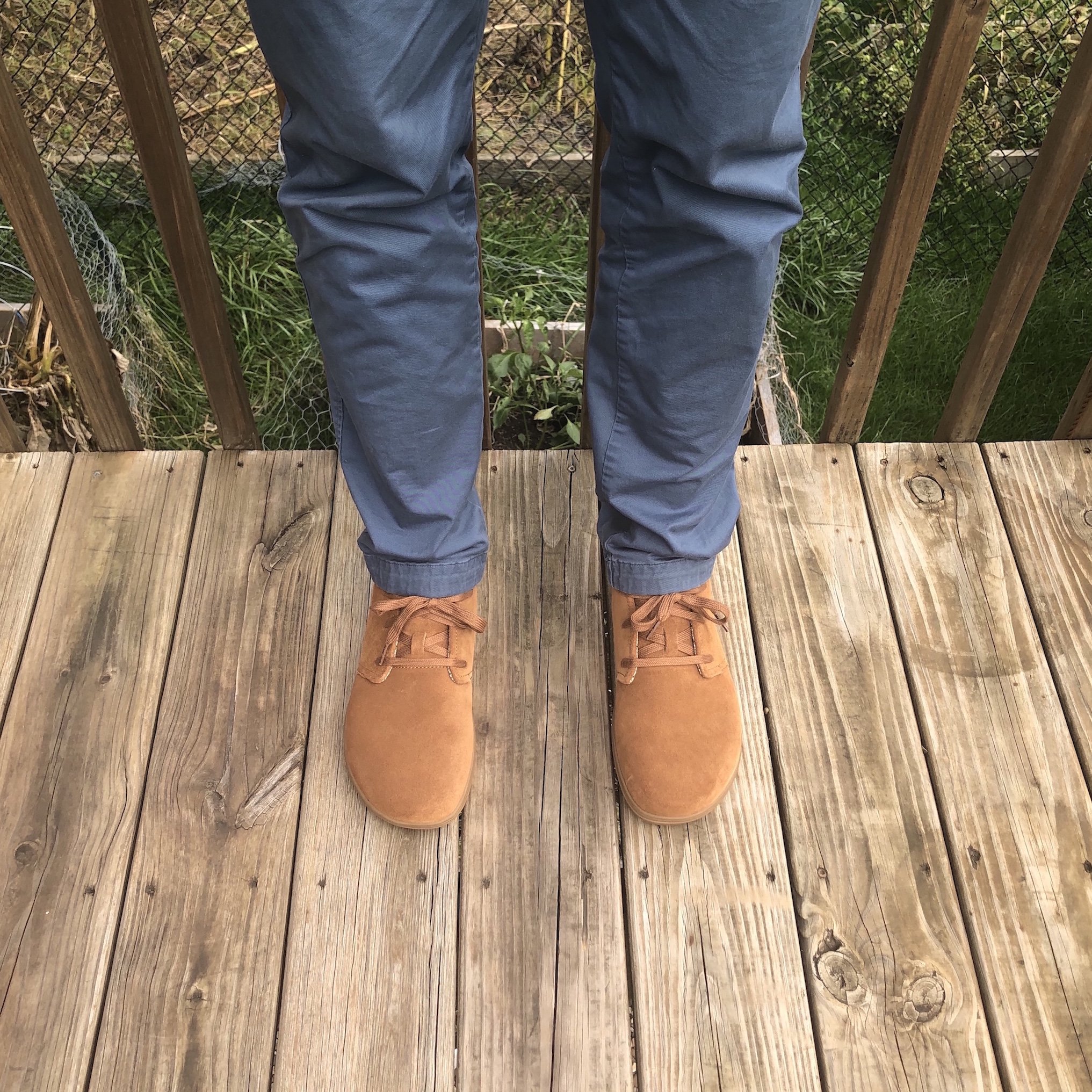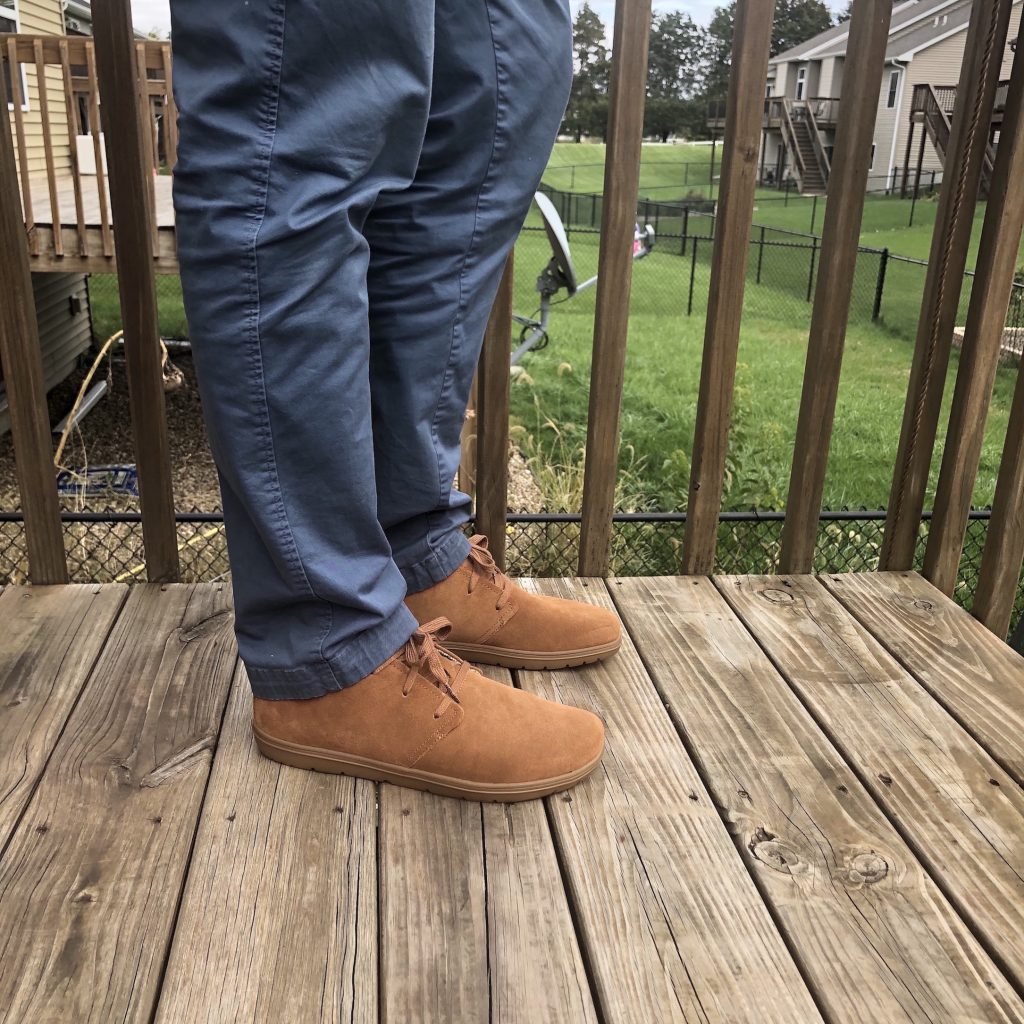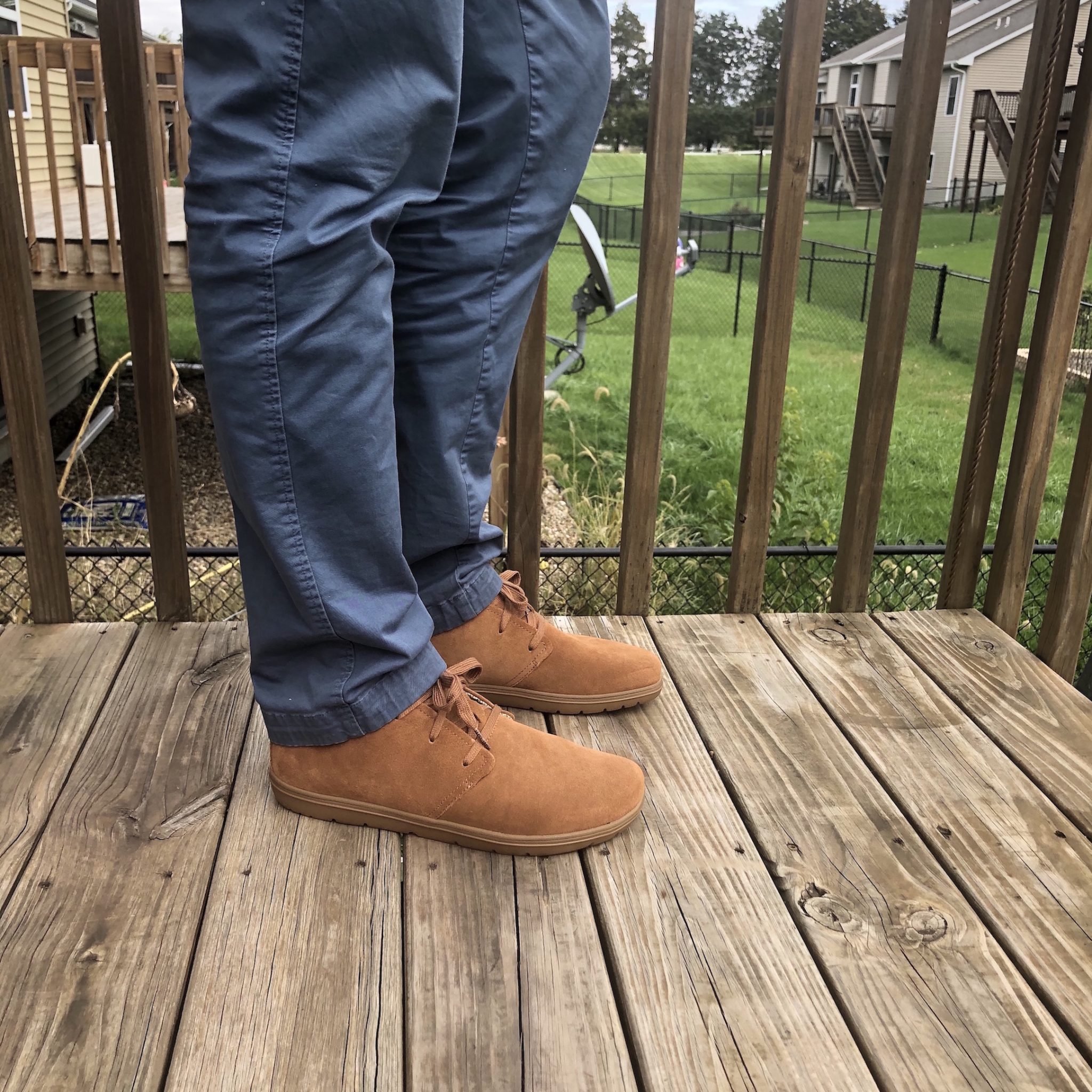 If you're in the market for boots, Lems Boulder boot is a popular winter boot that loads of people rave about! I've had my eye on it for a while now and noticed they're releasing a waterproof version of it soon.
European residents can purchase Lems at Mugavik Barefoot and use code ANYASREVIEWS for 5% off
Let me know if any of you try these Chukkas and have additional thoughts!