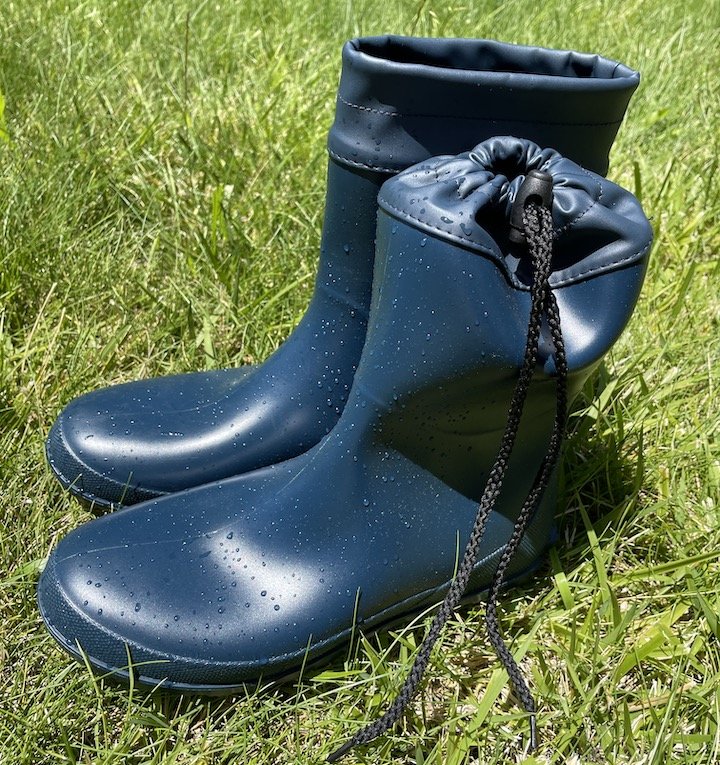 By Heidi
In this Asgard Rain Boot review we look at an affordable waterproof rain boot option that is zero drop and meets my requirements for healthy footwear!
Asgard Rain Boots Review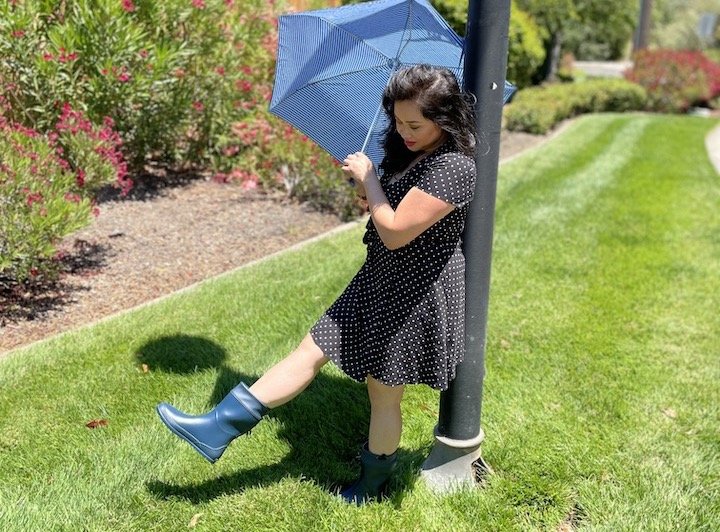 Asgard Rain Boots | $40 | Vegan | 6.5mm Sole | Sizes US Women's 6-10.5
Barefoot rain boots are still hard to come by, so this Asgard rain boot is a lucky find! They make an excellent rain/garden/muck boot for anyone hoping to avoid the back crunching heel and heaviness of Hunter boots. And at $40 a pair, these are pretty darn affordable for a barefoot shoe! They come in 3 different colors (black, blue, and olive), and are a classic waterproof rain boot that can be dressed up or dressed down depending on your style.
Asgaard rain boots are advertised as being lightweight and packable. Lucky for us, because that is what makes them barefoot approved! And if you need a refresher, here are the main things we look for in our shoes at Anya's Reviews
A Zero Drop Sole (or Completely Flat from Heel to Toe)
A Thin & Flexible Sole
And Toe Space
Most rain boots you find do not match those requirements. Just look below at the difference between Hunter rain boots and Asgard rain boots! I don't know about you, but that Hunter boot on top looks more like a corset than a shoe.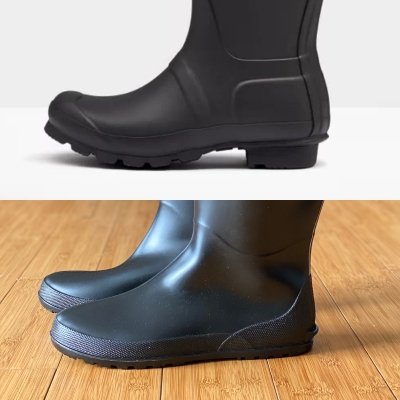 Want to Know More About Barefoot Shoes? Click Here For An Explanation.
Be aware that only the Asgard boots linked in this article are completely flat, so if you have your foot health in mind you want to avoid the other Asgard options. Another important note: Sometimes the zero drop Asgard boots linked here come with a completely flat insole, and sometimes the insole has a heel lift. I am not sure why this is, but it'd be a good idea to check it when you receive the boots. Here are some barefoot approved insoles you can keep on hand for such occasions.
Asgard Rain Boot Fit
The Asgard rain boot slips on easily and allows ample room for all ankle sizes. They come in two different shaft heights that include:
Amazon does specify that these boots are not for a wide calf, with the maximum leg opening being 12 inches. There is an adjustable collar at the top of the boot which allows you to cinch the leg opening closed to keep out any water or mud. The Tall boots also can be bought without the cinchable top and a pull on loop instead.
You can see that the shorter height will be best if you have thick calves, as the tall version is not extra wide at the opening. But they are very spacious around the ankle, and I would say that they fit a medium to high volume foot best. So us low volume folks will need to add an additional insole to fill up some of the extra volume, or a leg warmer sock.
Toe space is another critical feature of barefoot shoes. You can see on the left below that the Asgard rain boots fit my shape fairly well. The open design allows for the rubber to flatten out and I had ample space for my mountain shaped foot and wide toe splay. I didn't experience any pinching or tightness across my toes or toe joints.
But there is a slight taper at the big toe, so if you have an extra wide toe splay you might feel pressure there.
On the right you see Anya's foot next to her Asgard rain boots. Her big toe is pressing the rubber out right at the big toe spot. Again, the thin and lightweight material makes it possible to spread out, but that pressure would get old after a while. IMO, it's fine for when you really need a waterproof rubber boot, but if you have extra wide toes this is not ideal for long periods of time.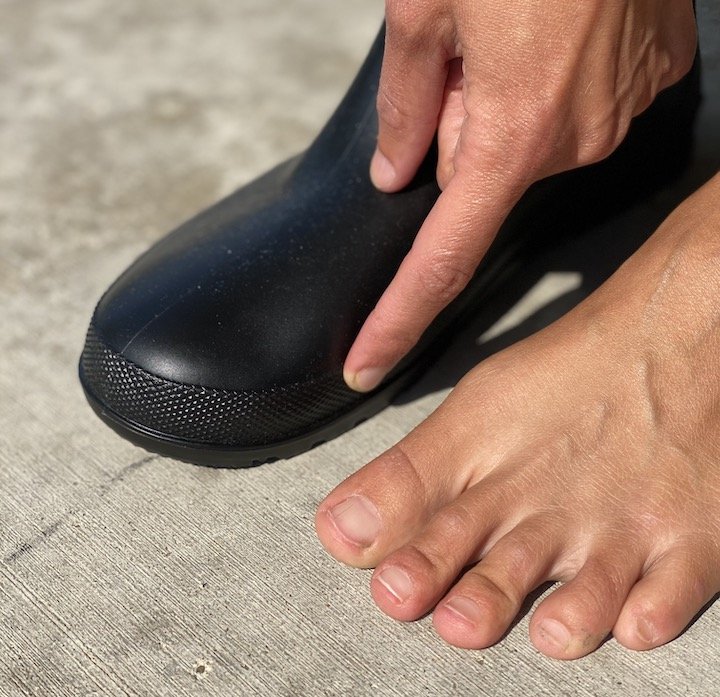 Click here for more on understanding foot types and the barefoot shoe brands that are good for them.
Asgaard Rain Boot Sizing
I found that the Asgard boots ran slightly large for my standard Women's size 8 foot. This was actually not a bad thing for me as I planned to wear them with thick socks. While you may not want to size down and sacrifice toe space, if you get your normal size expect a looser fit. And if you use a boot liner, you may even want to size up!
Asgard Rain Boot Testing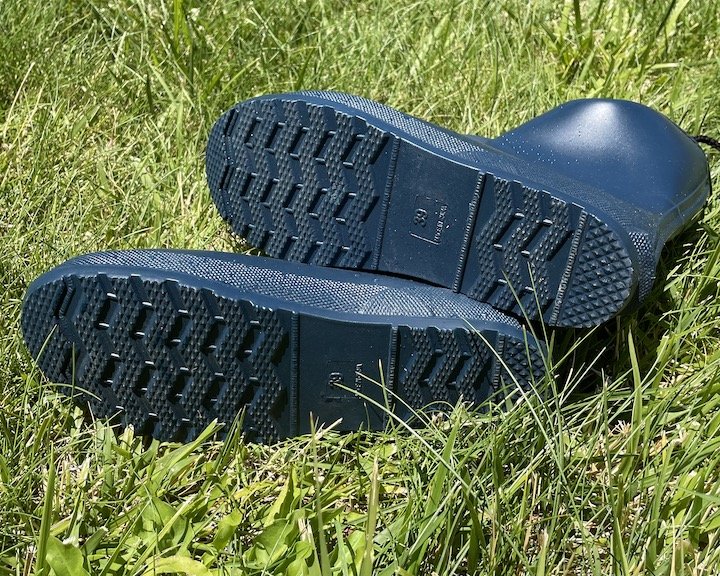 I had a lot of fun testing these boots out! I wore them mostly while gardening and trying to maintain the mess that is my backyard. They ended up being the shoes I wore for almost any outdoor utility: when mowing the grass, mucking out the muddy pits my dogs insist on filling with dead branches, quickly running out on the rocky gravel to pick up lost frisbees and soccer balls, and – the ever favorite – picking up dog poop from the backyard lawn. Let's just say, if you happen to step in something, these boots wash off REALLY easily. They also have decent traction so that you won't go slipping and sliding in mud or slick surfaces.
Anya's Take on Asgard Rain Boots
Oh hey! Anya here. I got two pairs of Asgaard rain boots to try out – 0ne in my regular size, and one in a size up to use with a boot liner in colder weather. Both fit pretty loosely around the ankle, so I actually need to use leg warmers in them to keep them from sliding around. This makes them really only practical for me in cooler weather, but I am set for rainy autumn days!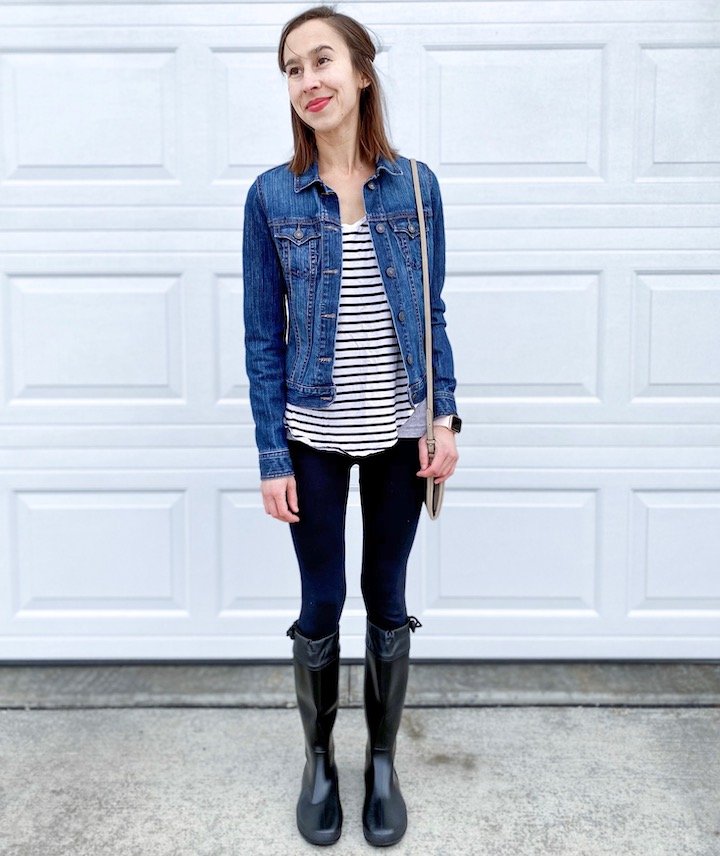 Samantha, another contributing author here at Anya's Reviews, also tried out a pair of these Asgard boots. She is blessed with an extra wide forefoot and a sensitive big toe. The taper at the toe on these boots was no bueno for her! She wore them for several hours one day and was in pain afterward.
You can find my full list of waterproof and water resistant barefoot shoes in this article!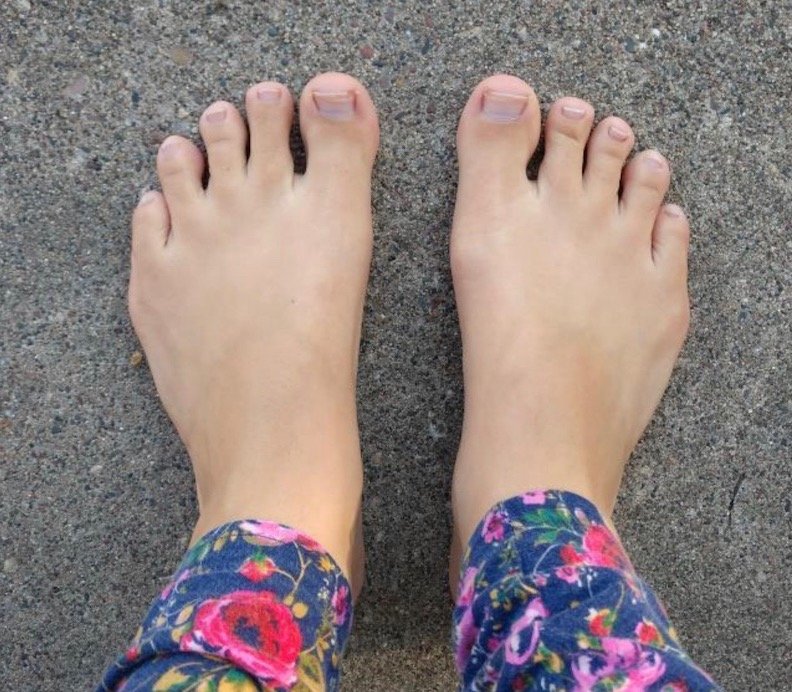 Asgard Rain Boots in Action
See the Asgard rain boots in action in this video! Plus, how I use boot liners and leg warmers to help them fit better.
And now, back to Heidi!
Asgard Rain Boot Review Conclusion
All in all, I think the Asgard Welly's are a great addition to anyone's shoe collection – provided you don't have extra wide toes! They are a perfect utility boot to have on hand for those gardening needs or for rainy days, but they also are simple and cute enough to wear with a plethora of different outfits. They don't break the budget and tick off most boxes when it comes to barefoot design. I don't think you could go wrong with these!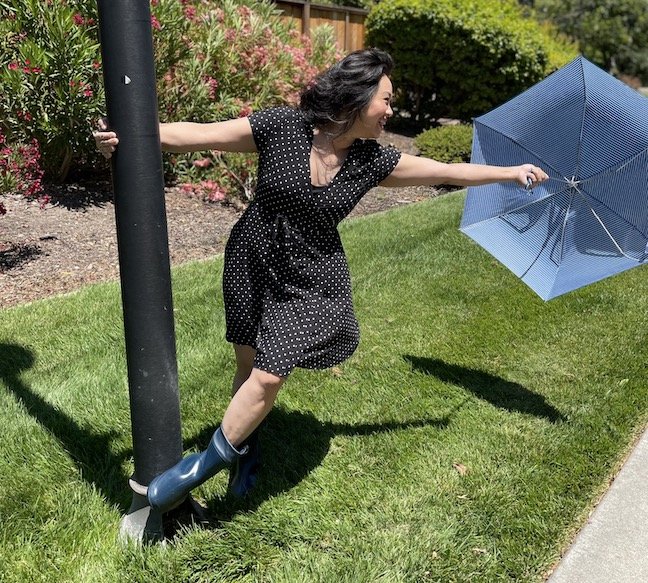 About Heidi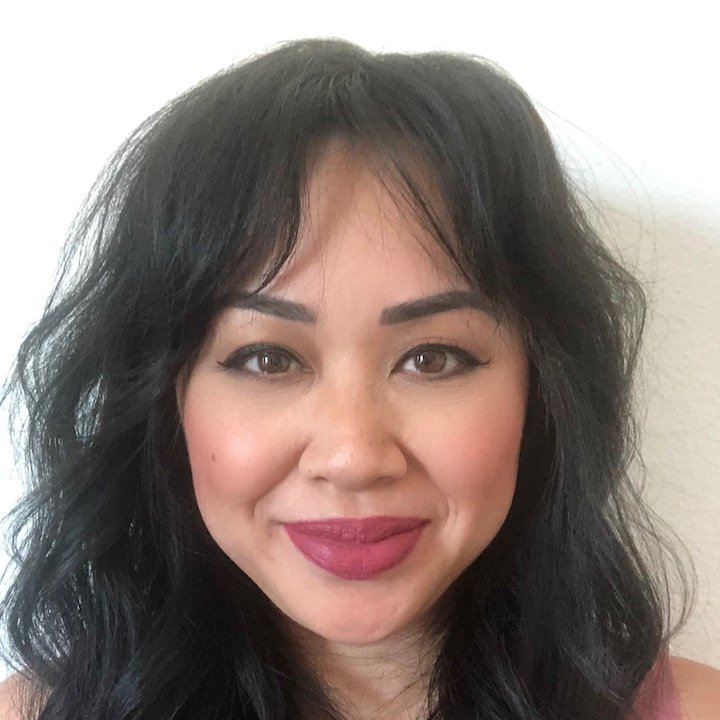 Heidi is an admin for the Barefoot Style Facebook Group and is an Automation Scientist by trade. She discovered the health benefits of barefoot shoes while training in Powerlifting and Functional Fitness. She is a Mom to 2 kids, 2 rescue dogs, and 1 cat, and spends her free time sewing and crafting.