Get 10% off any Vivobarefoot purchase with my code VBANYA20
The Vivobarefoot Gobi Hi Top is an iconic barefoot winter boot. It's known for being super durable, waterproof, and easy to wear in a modern lifestyle. This is exactly what drew me to it a few years back when I purchased my first barefoot boots.
But the Gobi Hi been through a few design tweaks over the years, so I wanted to get up to date on the current iteration, the Gobi Hi IV, and see if it was still a boot I could highly recommend.
Vivobarefoot Gobi Hi IV Review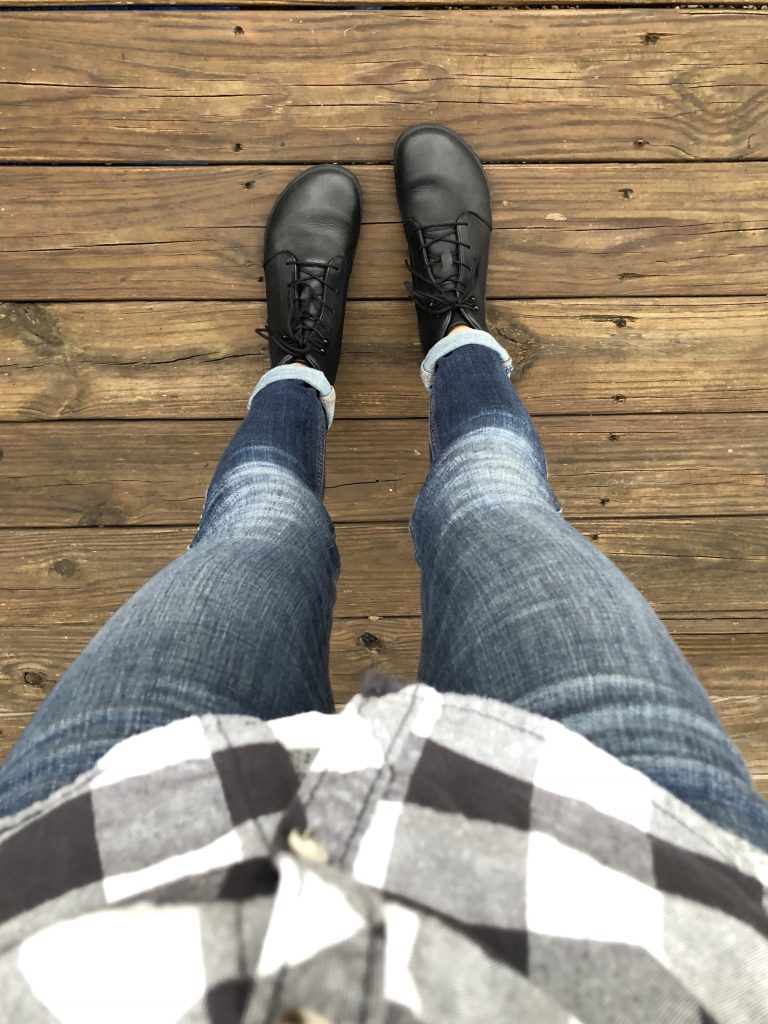 Aesthetically, the newest Gobi Hi IV boots are consistent with previous years. They're low profile and sleek, so you'll be able to dress them up as well as use them to play in the snow. This year they come in three colors – black, grey, and brown. The black version can be styled like a combat boot, and even dressed up!
They come with Vivobarefoot's thermal insole and are lined with a soft faux-fur. This year, thinner laces are used, which helps to make them even dressier, but the thin laces are harder to handle and I prefer the grippiness of the thicker laces from previous years. Speed hooks make them easy to get on and off, and they just look awesome!
Vivobarefoot Gobi Hi IV Sizing
The lining in Vivobarefoot Gobi Hi fills up some space inside the shoe, making these run small. I sized up to an EU 38/US 7.5 (I wear an EU 37/US 7 in most of my other Vivobarefoot shoes), and they fit perfectly snug. I know from experience that these boots break in really well, so I was happy to have a snug but comfortable fit in these.
One thing to note is that the boots feel somewhat stiff to start and they are super creaky when brand new. You can solve this really quickly by rubbing leather balm on the tongue where the leather rubs together – this immediately solved the creaking problem. You can also take the shoe in your hands and flex and twist it back and forth for a while to loosen everything up if they feel a little snug or stiff. Having to break in shoes is annoying, I know. But if you like everything else about the Gobi Hi, it's worth it to put the time in! They can last you for years.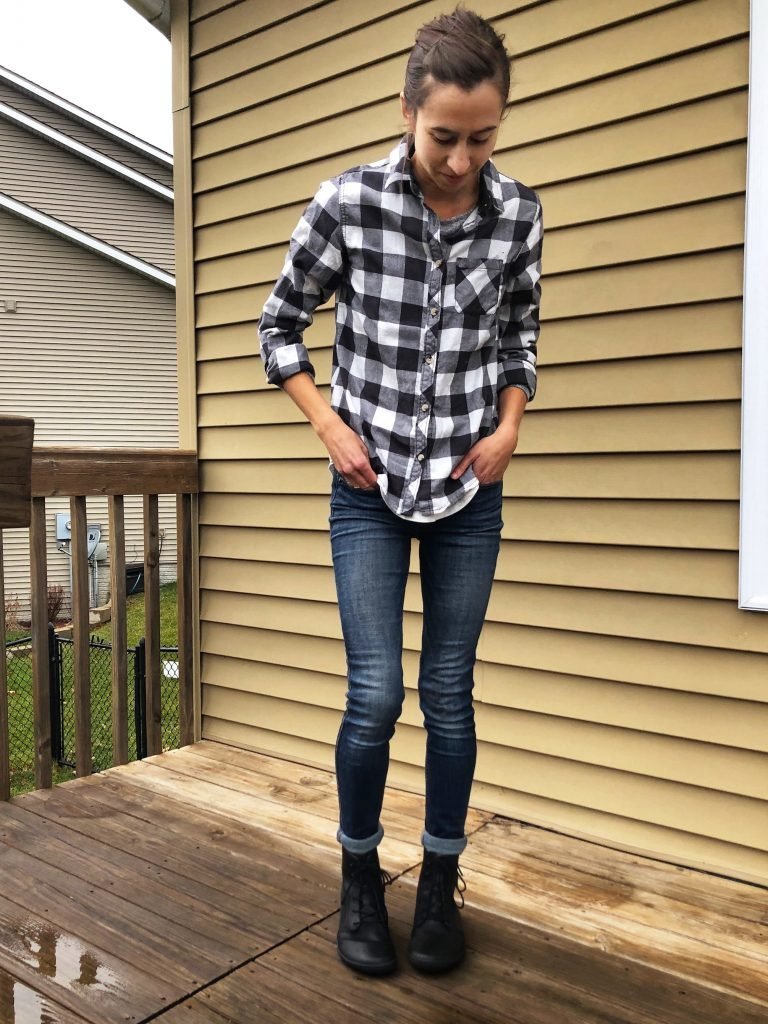 Barefoot Qualities of the Gobi Hi IV
When it comes to barefoot qualities, Vivobarefoot usually gets a gold star (see my other Vivobarefoot reviews here). They are thin (5mm +3.5mm with thermal insole), flexible, and spacious. The toe box width is average for a barefoot shoe, so that means people with extra wide feet likely won't fit. If you need an EXTRA wide winter boots, you can use the Barefoot Shoe Finder to see your options!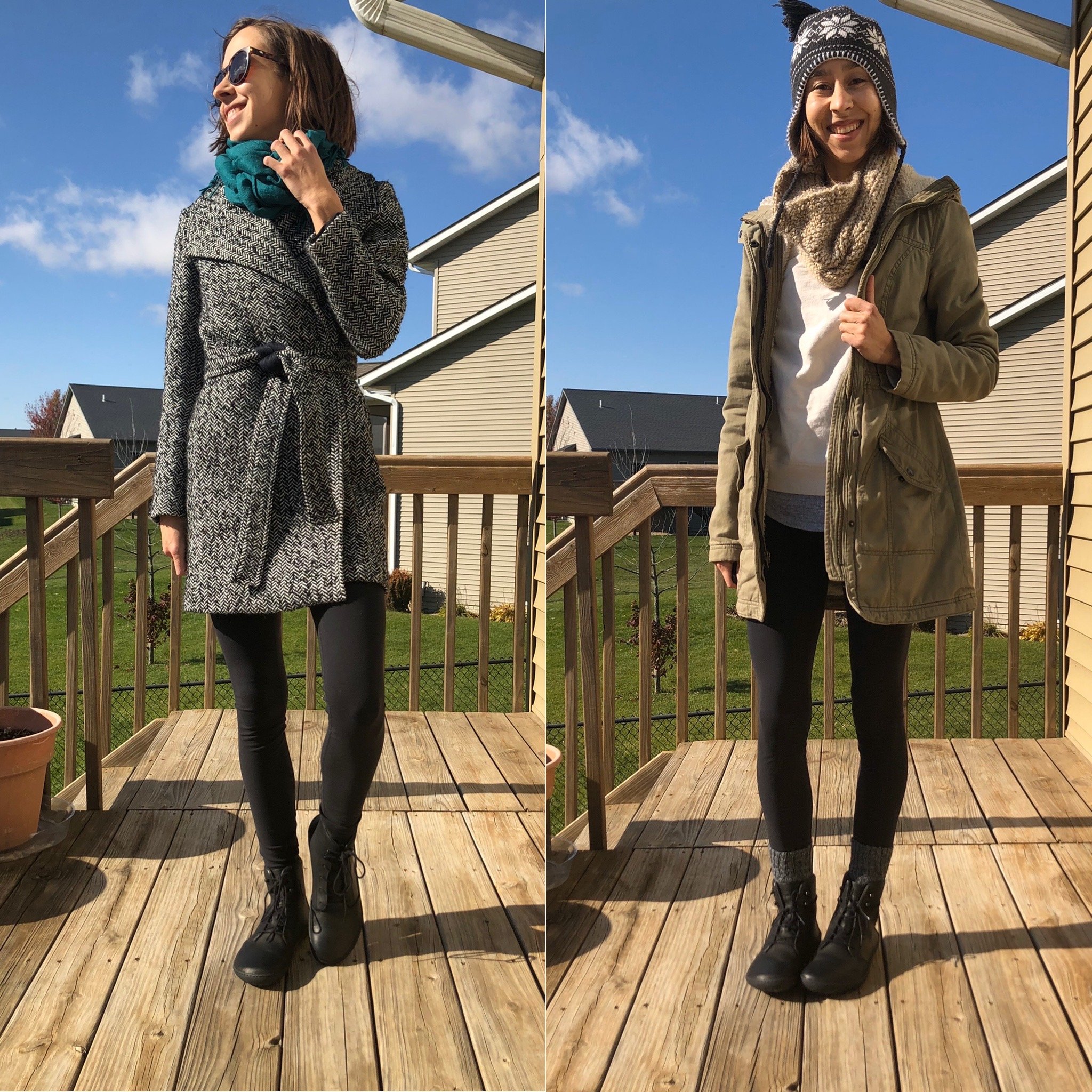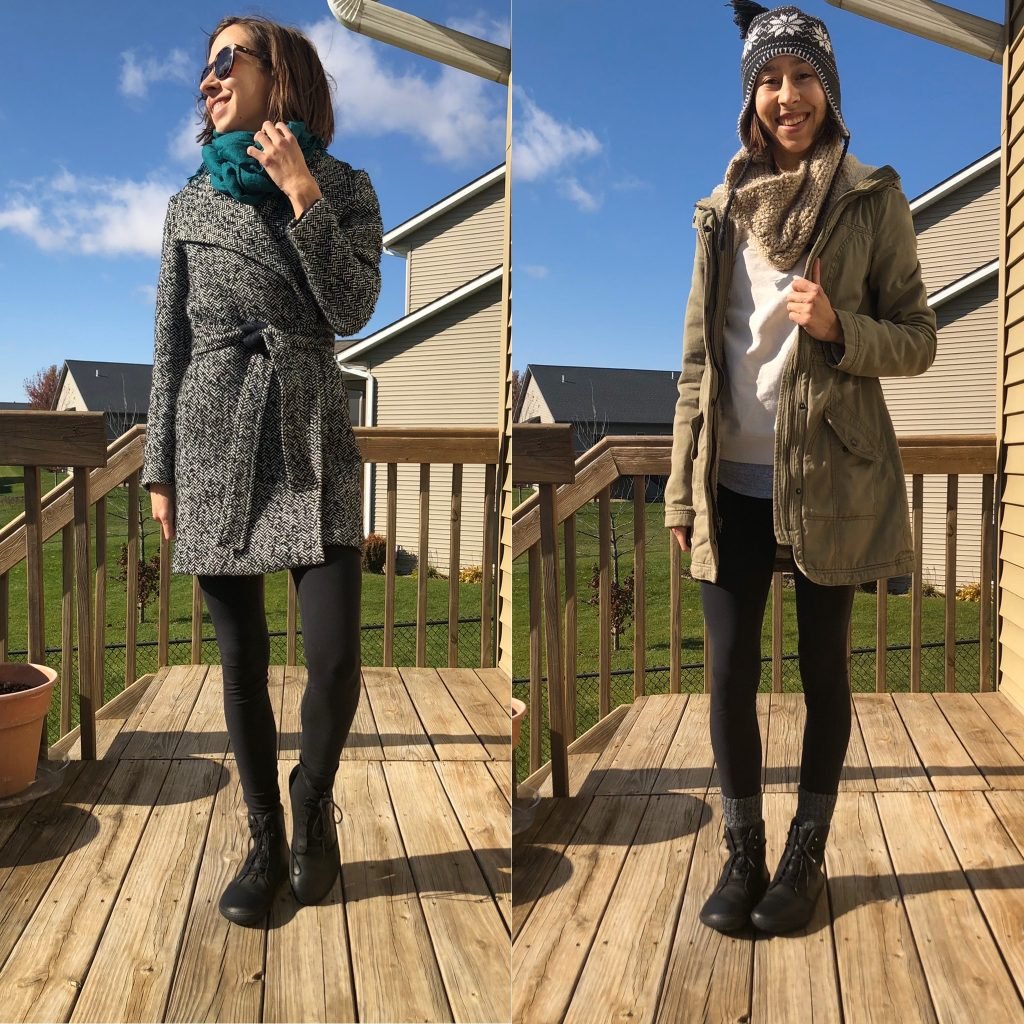 Can You Wear the Gobi Hi In Cold Weather?
One of the things I love about Vivobarefoot shoes is that they are really durable. The Vivobarefoot Gobi Hi is a boot I have worn in all types of weather of many seasons and can attest that they take a beating and come out still looking great. They don't advertise them as being waterproof, but I have stood in puddles and gotten my shoes completely doused on many occasions and the only time water has come through is when it's high enough to come in above the gussetted (or attached) tongue.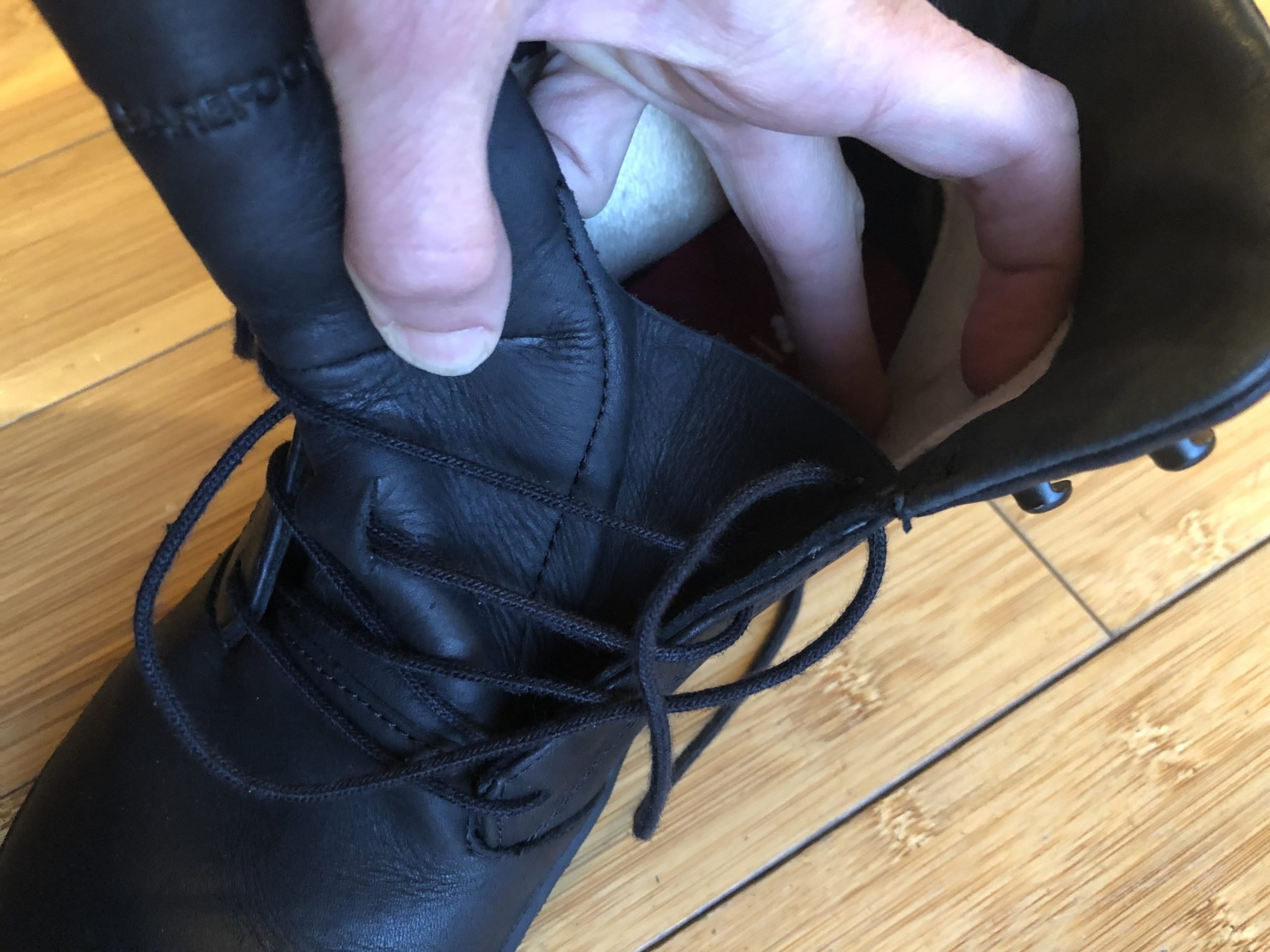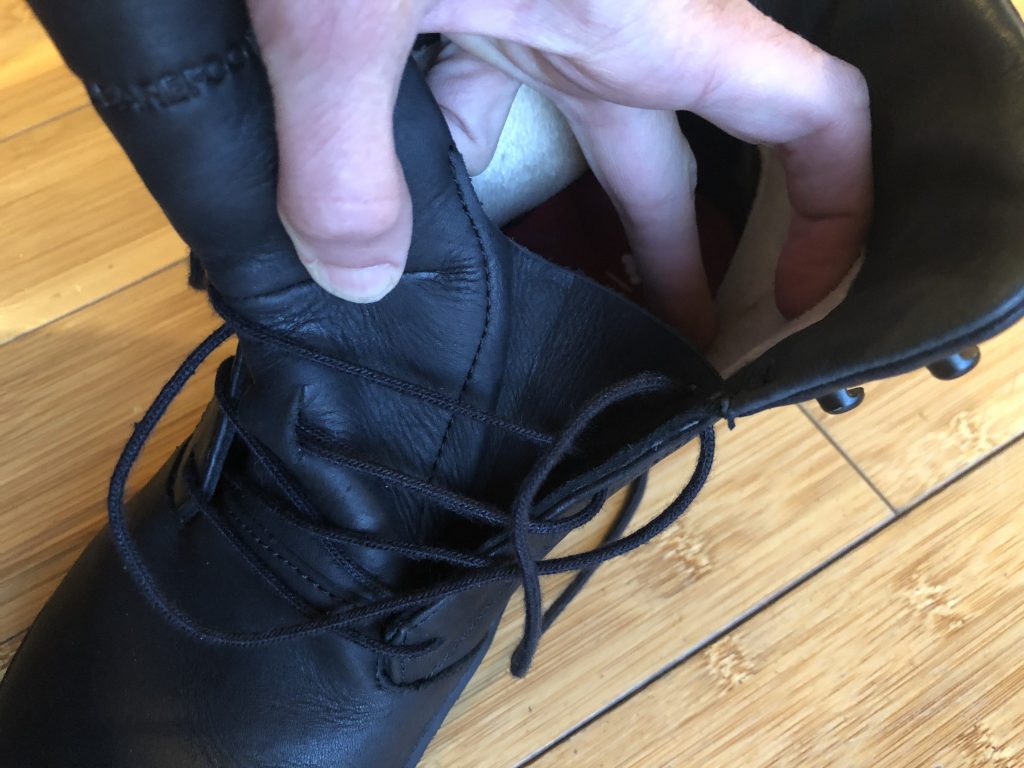 The rubber wall and seams are very well done and have held up well for me and my family (my husband wears the Tracker as his winter boot, and my son wears the Primus). If you are going to be in a lot of standing water, the Fulham might be a better option option, but the Hi Top is a warmer boot overall.
The shoe upper is thick and cushioned and keep my feet warm even in strong wind and cold temps. The sole, however, I find to get cold quickly, even with the VB Thermal Insole. I have started swapping it out for a sheepskin insole instead and find that it keeps my feet a lot warmer. I always have a hard time with my toes in the winter, so it is definitely worth it for me to have some extra insoles on hand so I'm not miserable outside.
I find the outsoles have good traction, I primarily have used mine in snow and ice without issue. If you're looking for a really rugged boot you might want to choose something with lugs.
P.S. If you need REALLY warm barefoot winter boots, check out this list of the all-time warmest options for extreme cold and snow.

Styling the Vivobarefoot Gobi Hi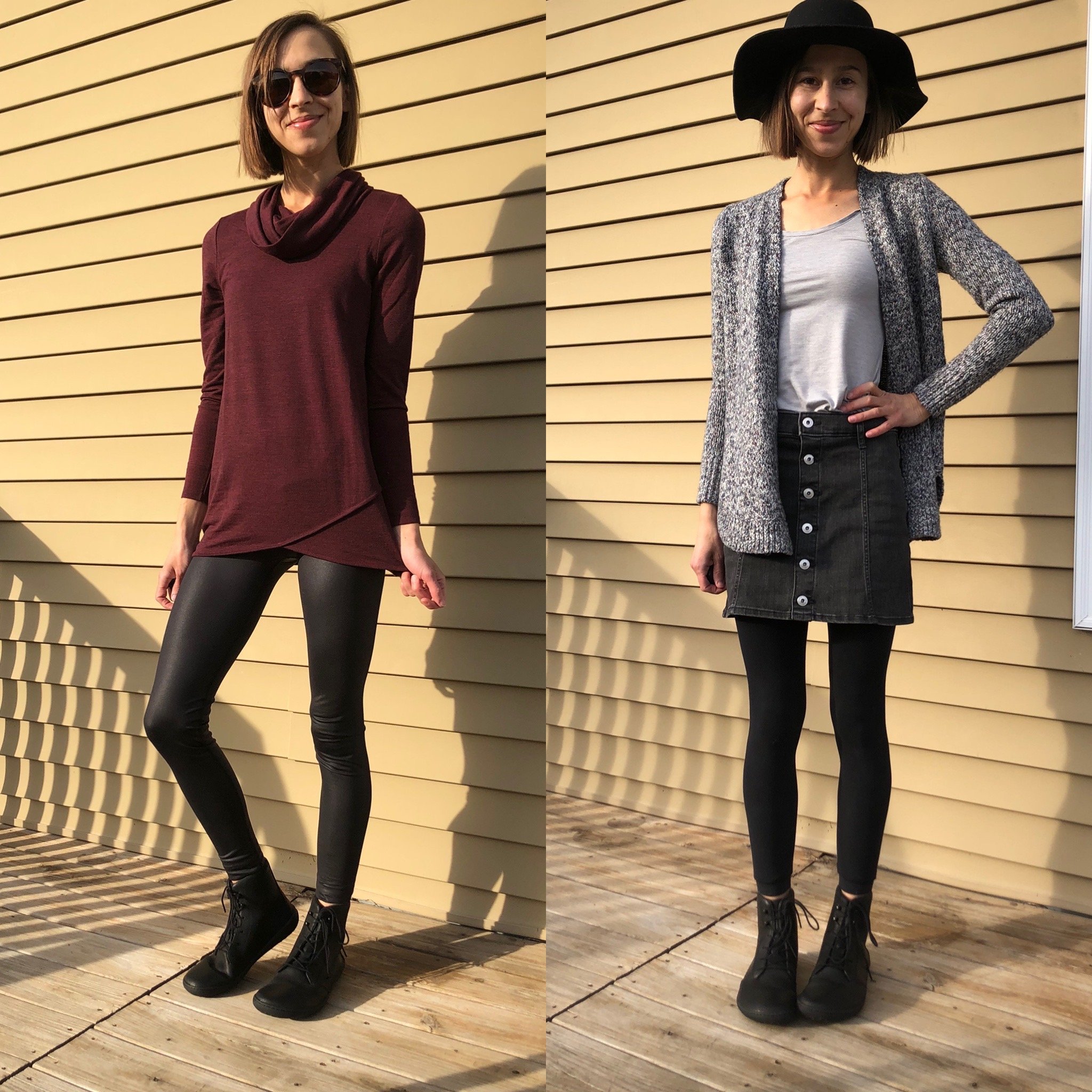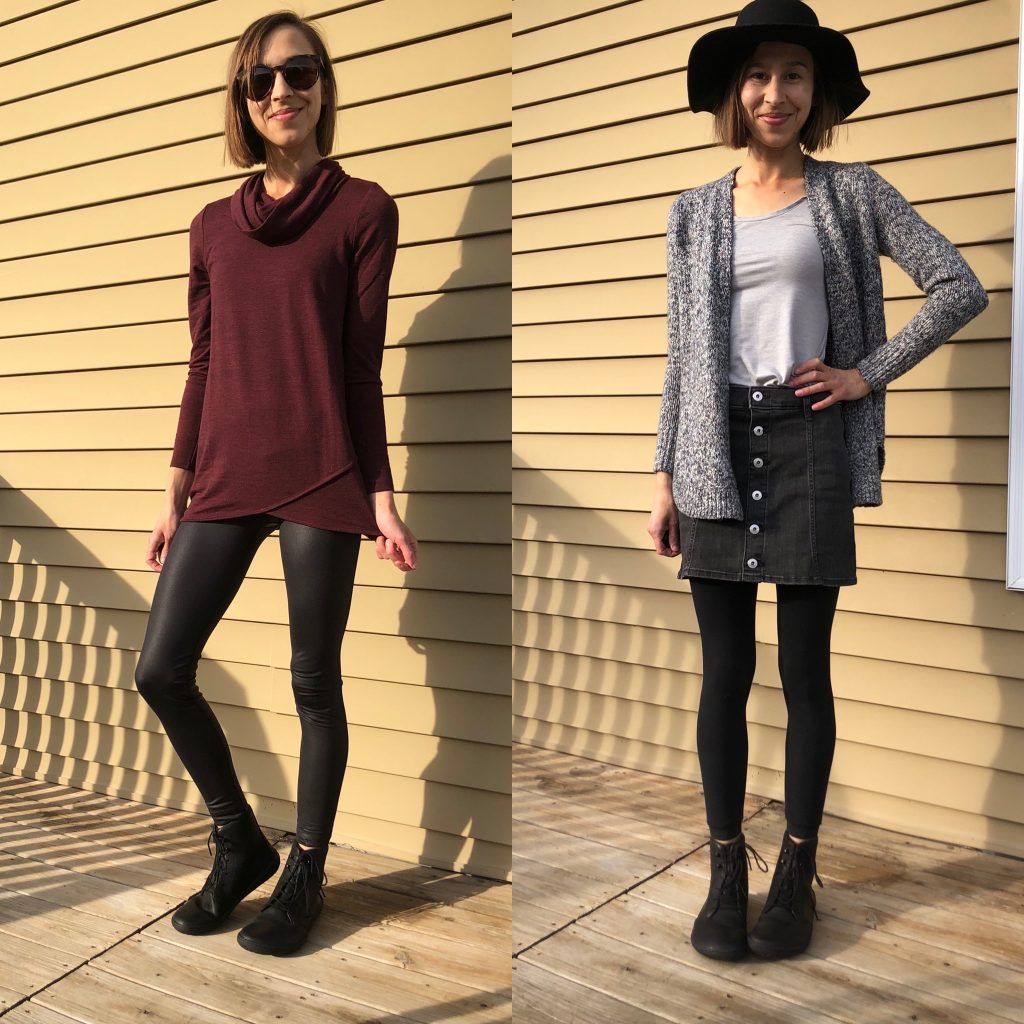 One of the biggest draws of the Gobi Hi top boots is that they have a mainstream look that is easy to wear both casually and dressy. There are a lot of super warm, good barefoot winter boots out there, but it's not often you find a good winter boot that you can also wear to the office. I almost always go for black when looking for a shoe that can be dressed up, and my favorite way to wear my black boots is with black pants and leggings to get a monochromatic look. Of course, depending on your wardrobe, brown is an excellent choice too and I would have no problem styling the brown ones a million ways too.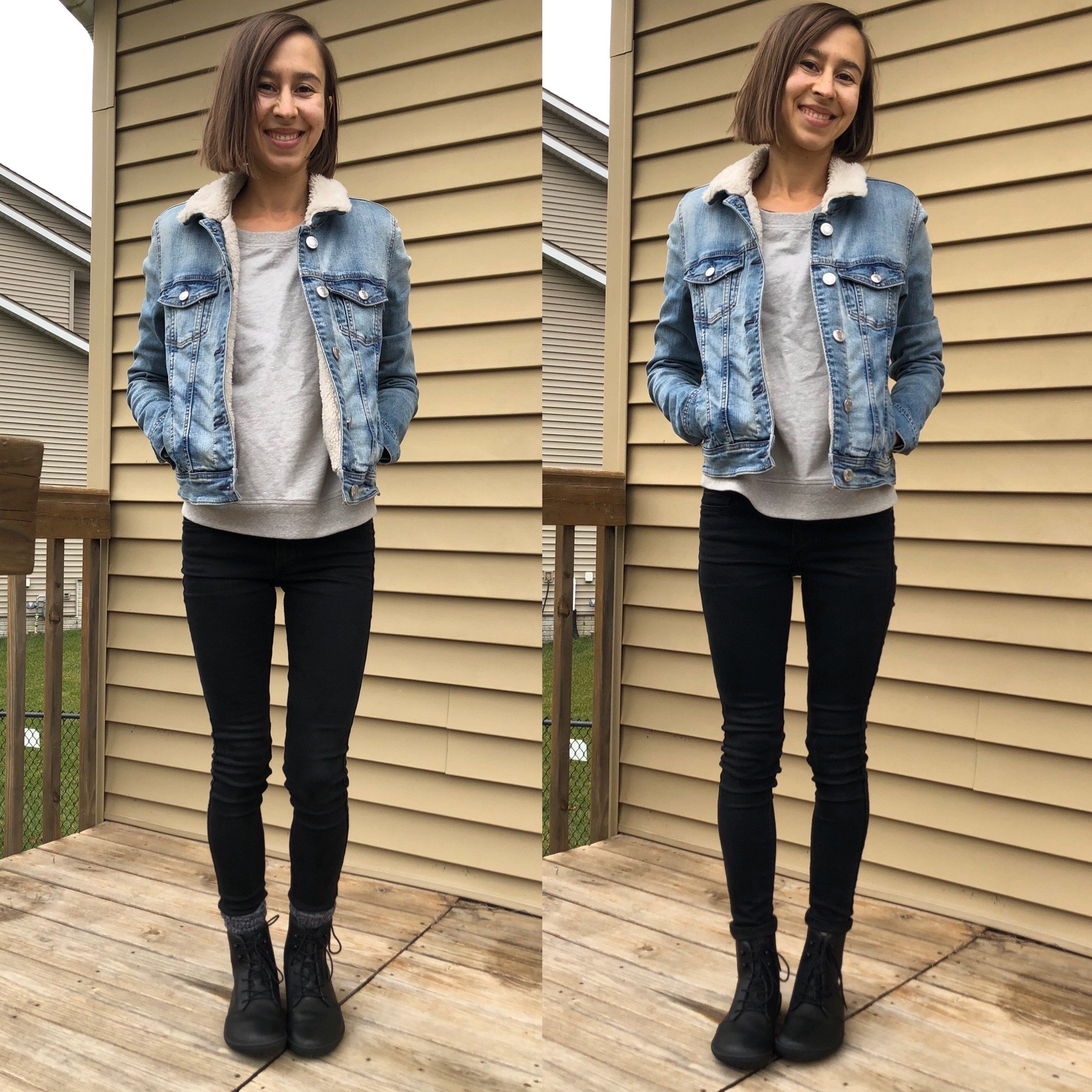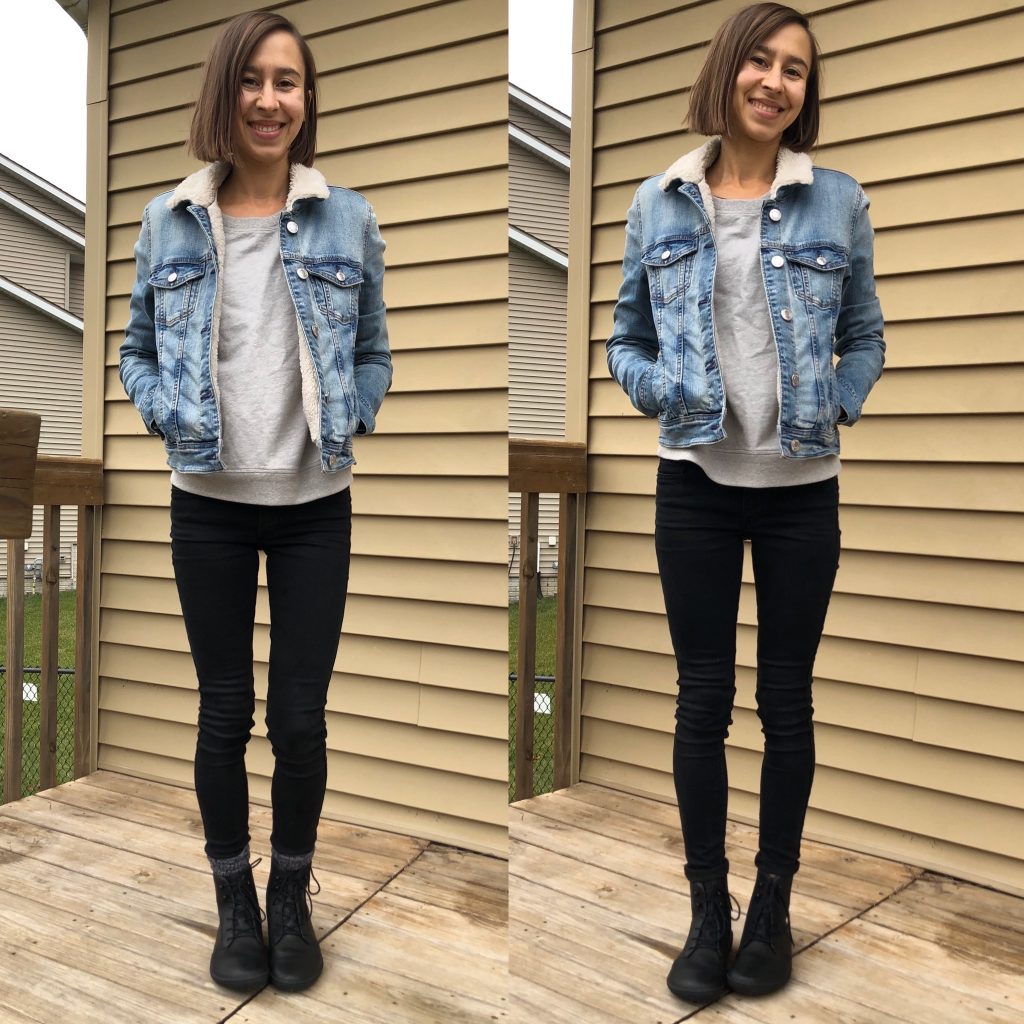 You can wear them with visible socks, cuffed jeans, or directly over leggings and tights.
Vivobarefoot Gobi Hi IV Review Conclusion
There is a good reason the Vivobarefoot Gobi Hi top boot comes back every year, and I am glad to see Vivobarefoot responding to customer feedback to improve the shoe. As more barefoot shoe brands are coming to the market we are getting an increase in options, and these are far from the only good boot available to us. But if you want a tried and true shoe that you know will function great and look great too, Vivobarefoot has got you covered this season.
Another Vivobarefoot boot I love is the Fulham chelsea boot!