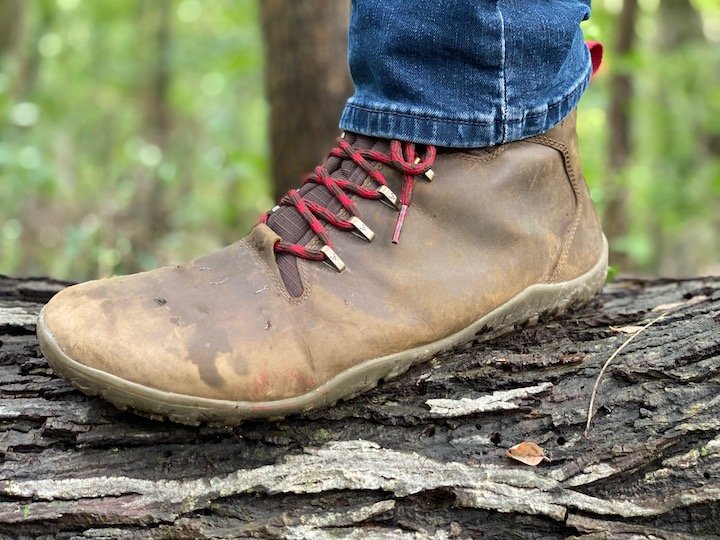 The Vivobarefoot Tracker is one of the best barefoot hiking boots around. Traction, durability AND a flat, flexible sole make them a shoe that can do it all. Read on for my full review of this minimalist boot.
*Get 10% off your purchase with code VBANYA20
Meet the Tracker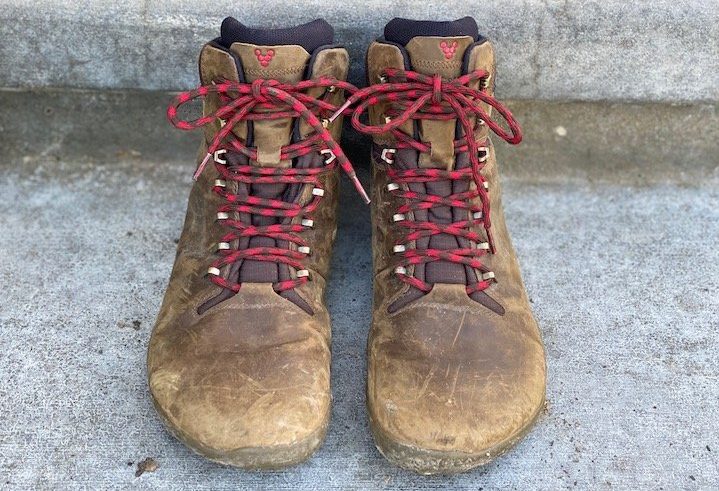 The Vivobarefoot Tracker is a serious hiking boot that makes no compromises on functionality and is one of the best barefoot hiking boots currently available.
Specs
1/4 inch lugs, hard-wearing leather upper, and fully waterproofed exterior make these one hell of a boot. Thick laces slide through the metal grommets easily and speed hooks make getting the Trackers on and off a breeze. The tongue is fully gusseted (attached) so you don't get debris or water in through the creases. It also has an accordion design so that the shoe can expand for higher volume feet or thick socks.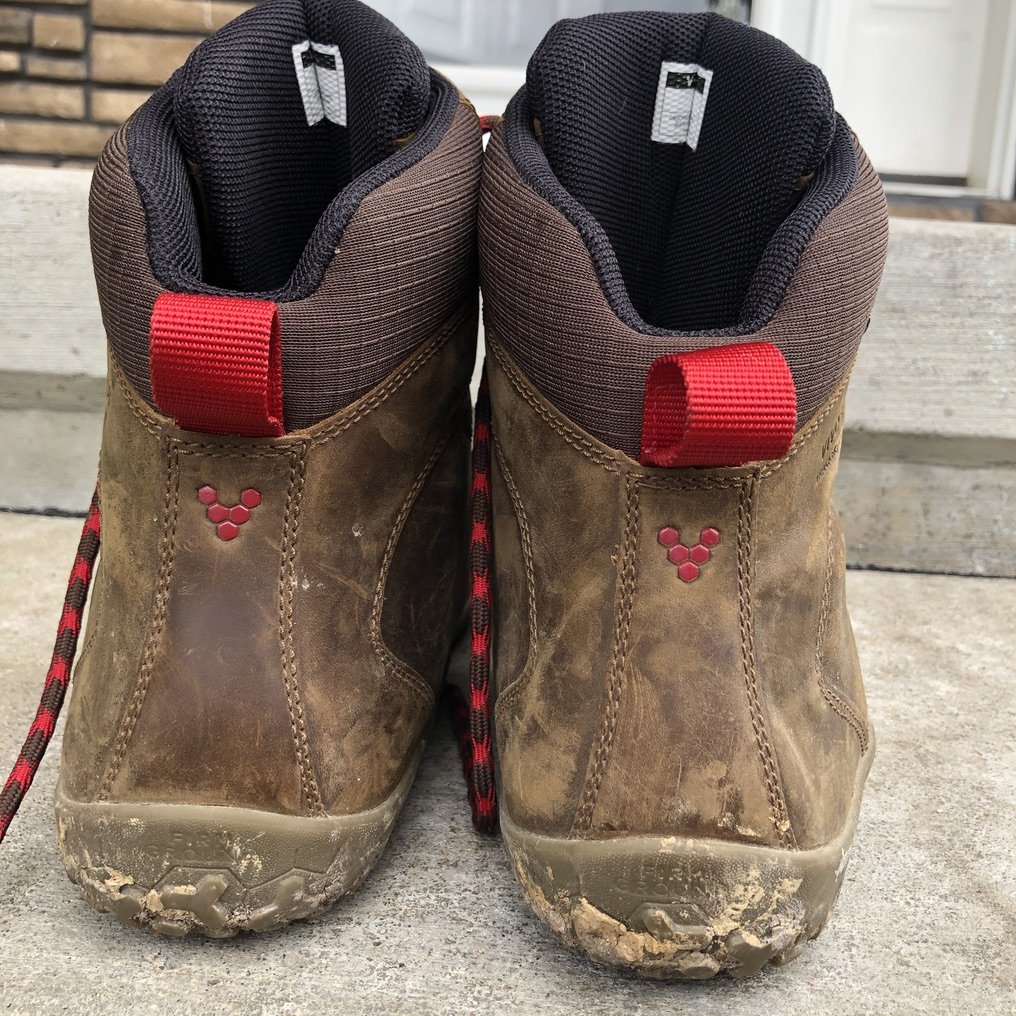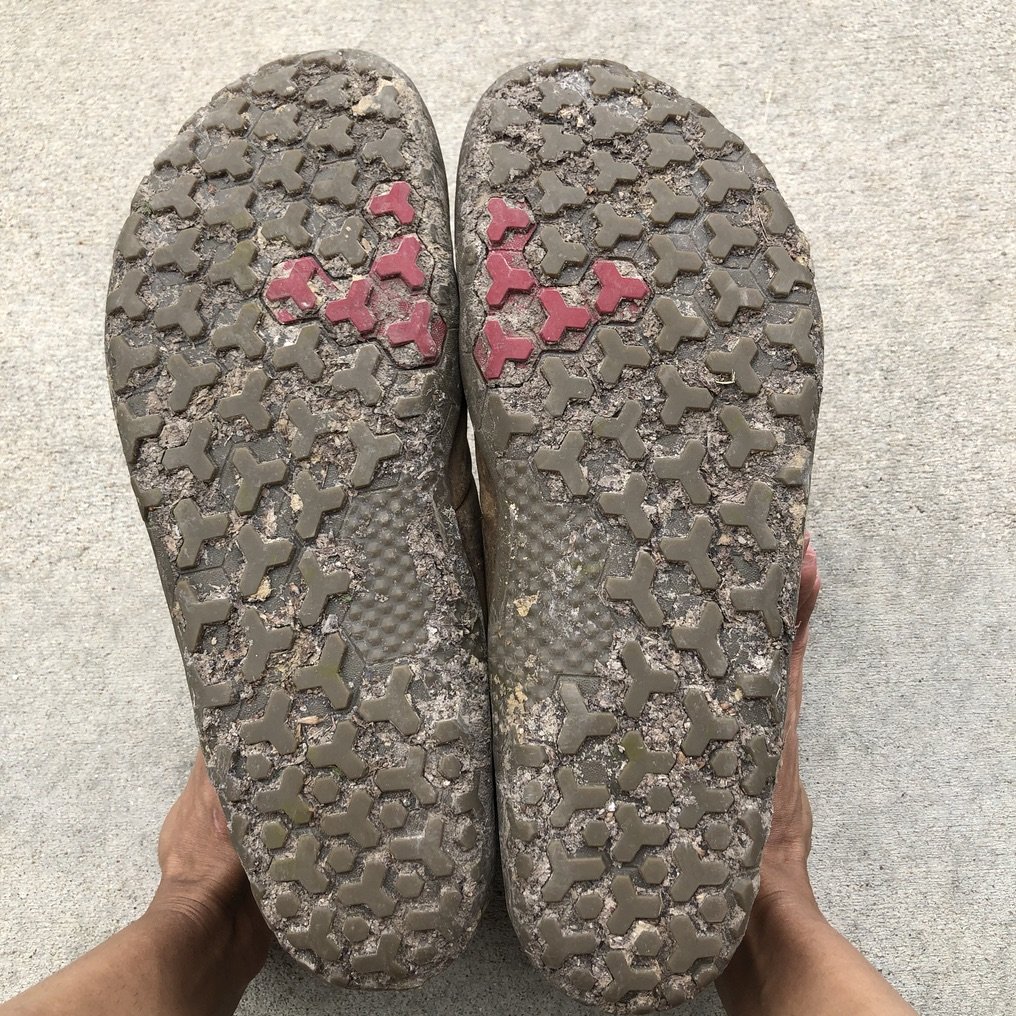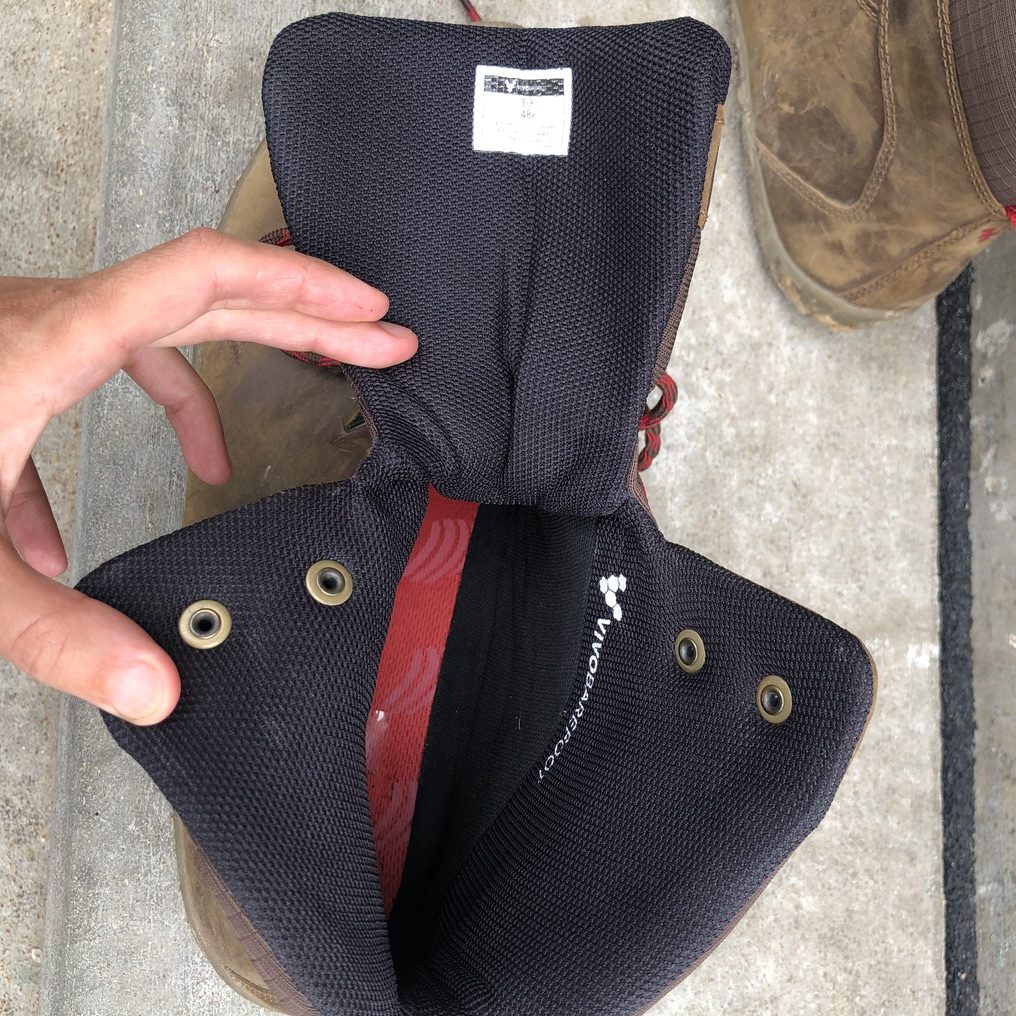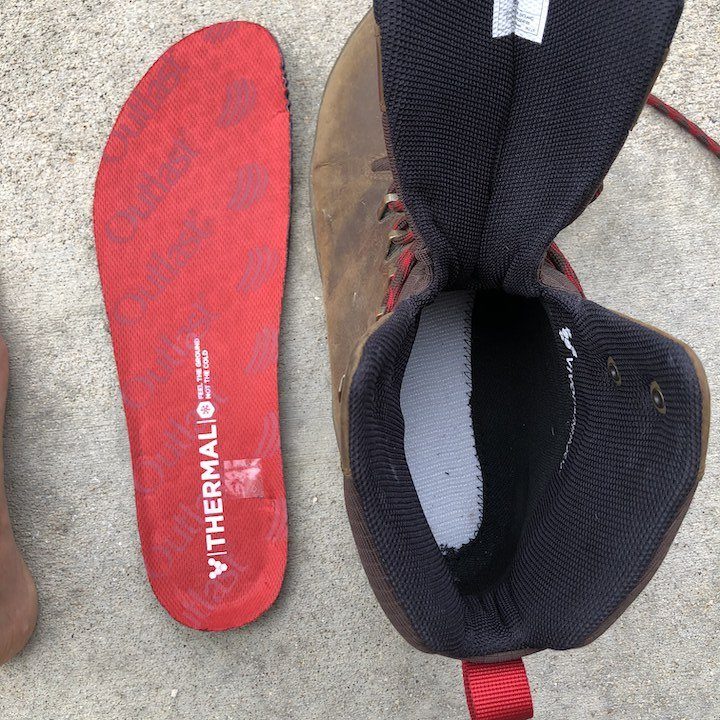 Vivobarefoot Tracker Review
Vivobarefoot Tracker Review
Vivobarefoot Tracker Review
Vivobarefoot Tracker Review
Vivobarefoot Tracker Review
Vivobarefoot Tracker Review
Vivobarefoot Tracker Review
The interior is padded so you can hike in them without blisters and they come with a removable thermal insole. This is a boot by any standard, whether you use it for hiking or as a work boot. But what makes them truly great is that they also meet my standards for healthy footwear.
Barefoot Qualities
In addition to all the functionality of a hiking boot, the Tracker is also completely flat, flexible enough to roll into a ball, and spacious around the toes. This is a minimum requirement for me in footwear and what makes this a barefoot shoe.
While they are stiffer than I prefer in my day-to-day shoe, for an adventure boot these are very flexible. My husband has been wearing his as a snow boot in addition to hiking and they really live up to the hype. The fact that you can get the durability and traction needed for high-adventure and still be able to roll your shoe up into a ball is quite impressive.
Weatherproof?
So far this shoe has held up to its claim to be waterproof. It's pretty wet and snowy where we live, so it's been tested many times in real weather. No water has come in and we haven't had any problems slipping in rain or snow. We've had these for about a year now.
The one complaint we have is that the thermal insoles do not keep our feet very warm. Last winter we swapped it for a thicker insole from NorthSole. A sheepskin insole would also work well (that is what I use in the winter)
This has been my experience with all my Vivobarefoot boots, I simply freeze in winter with their thermal insoles. So if you plan to wear these boots in a really cold climate I would use a better insole with them. If you plan to wear them in warmer weather, you might want to ditch the insoles all together.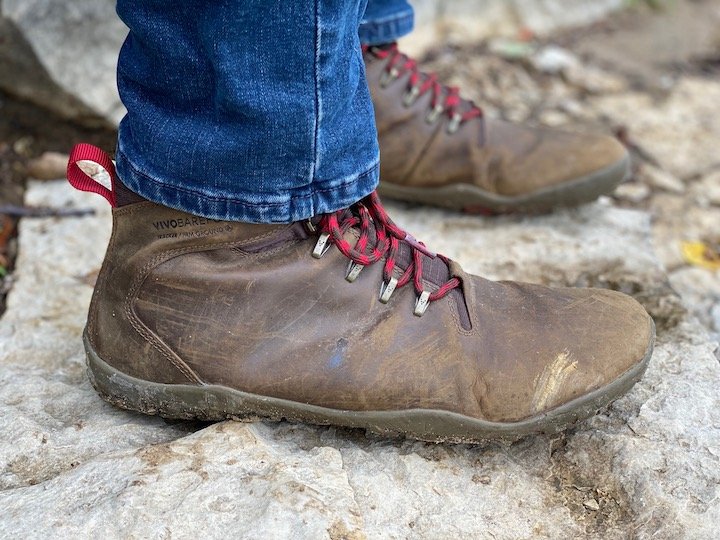 Sizing
We have many Vivobarefoot shoes in our house. In general, Vivo sizing is slightly small but usually you can expect to wear your normal size. In the Tracker however I recommend sizing up, because the padding on the inside takes up space.
My husband typically wears a 13 in barefoot shoes. In the Tracker he got a size 14 and they fit him well. He alternates between pairs of medium weight socks and thick wool sicks with his, and he uses a 6mm insole from NorthSole. If he wore them barefoot and with a thinner insole he might get away with a 13, but for a cold weather boot he wanted to make sure he could put in the thicker insole and socks.
My husband also has the Vivobarefoot Addis sneaker in a size 13, but the Addis is built on a wider last and has a roomier fit than most other Vivo shoes. You can see the comparison here: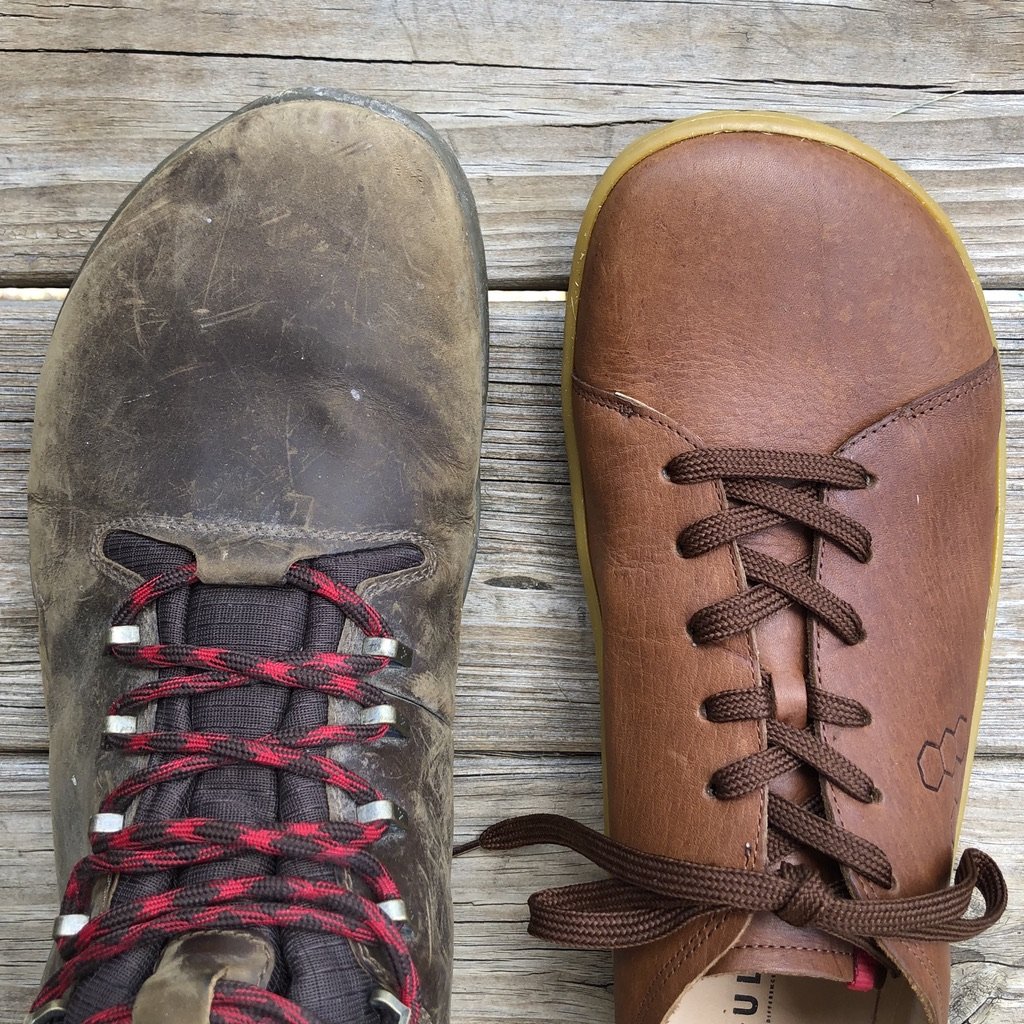 Ordering
The Tracker costs $240 (but you can get 10% off with the code VBANYA20) and is available year round from Vivobarefoot, but if they are ever out of your size check out their Amazon
shop as they often carry different stock. Vivo offers free shipping, free returns, AND a 100 day return policy. That means you can actually test these to see if they work for you. You can also check out the Revivo site to see if you can get a good deal on a lightly worn pair!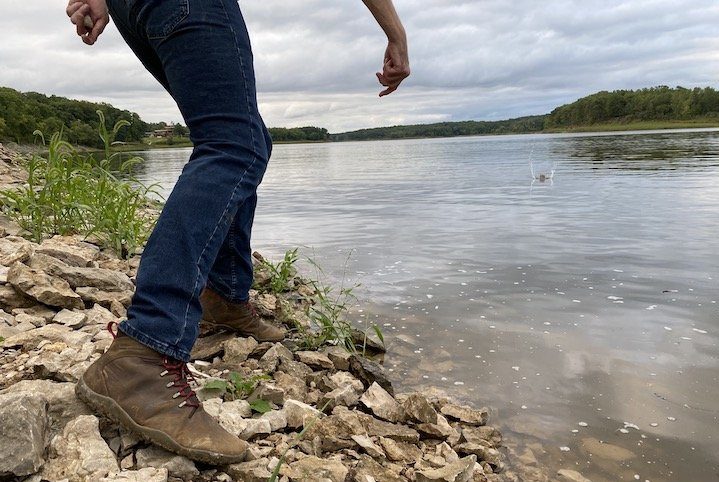 Conclusion
The Vivobarefoot Tracker is a solid boot. I can confidently recommend it to someone looking for an all-purpose, all-weather shoe that can take a beating. Besides hiking, the Tracker is also great for snow and as a work shoe.
These are the first barefoot hikers we have owned, but this fall I am going to be testing out several more! If you are interested in the most durable, sturdy, and waterproof barefoot hiking boots be sure to subscribe below for my future posts! And you can see regular updates and mini reviews on Instagram.