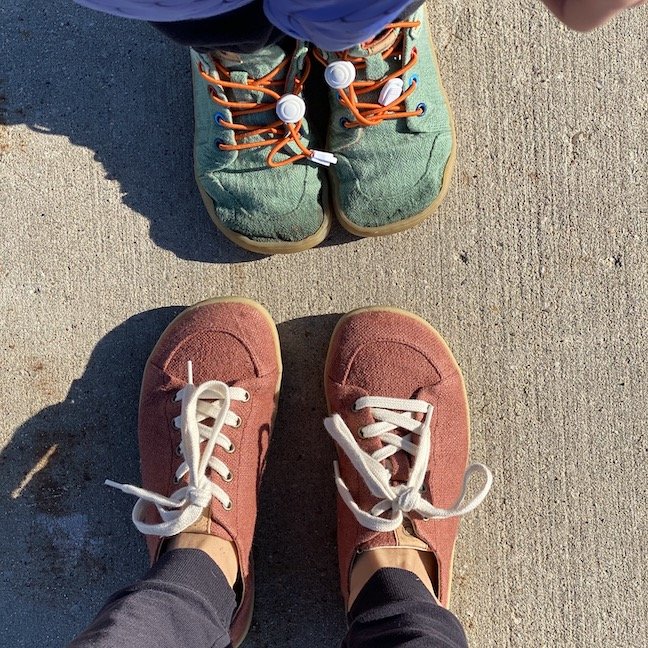 The beautiful thing about kids wearing barefoot shoes is that most of them don't need to transition. Their feet came equipped with everything they need to support themselves! And because they haven't yet spent years in restrictive footwear that ability is usually still available to them. Most children are able to start wearing barefoot shoes without skipping a beat.
If your child is older and has already been using supportive, heeled footwear (especially for athletics) then they may need more time to adapt to barefoot shoes. Sore feet and legs at the end of the day after wearing barefoot shoes are an indication they need to take it more slowly. For my best transition advice, check out the FAQ on How To Transition To Barefoot Shoes.
If your child is needing a transition period, check out these Kids Transition Barefoot Shoe Brands:
Lems – Not technically kids sizes, but the smallest size is Men's 3/Women's 4.5 which is about an EU 34.
Otherwise, you can start checking out barefoot shoe options for kids.