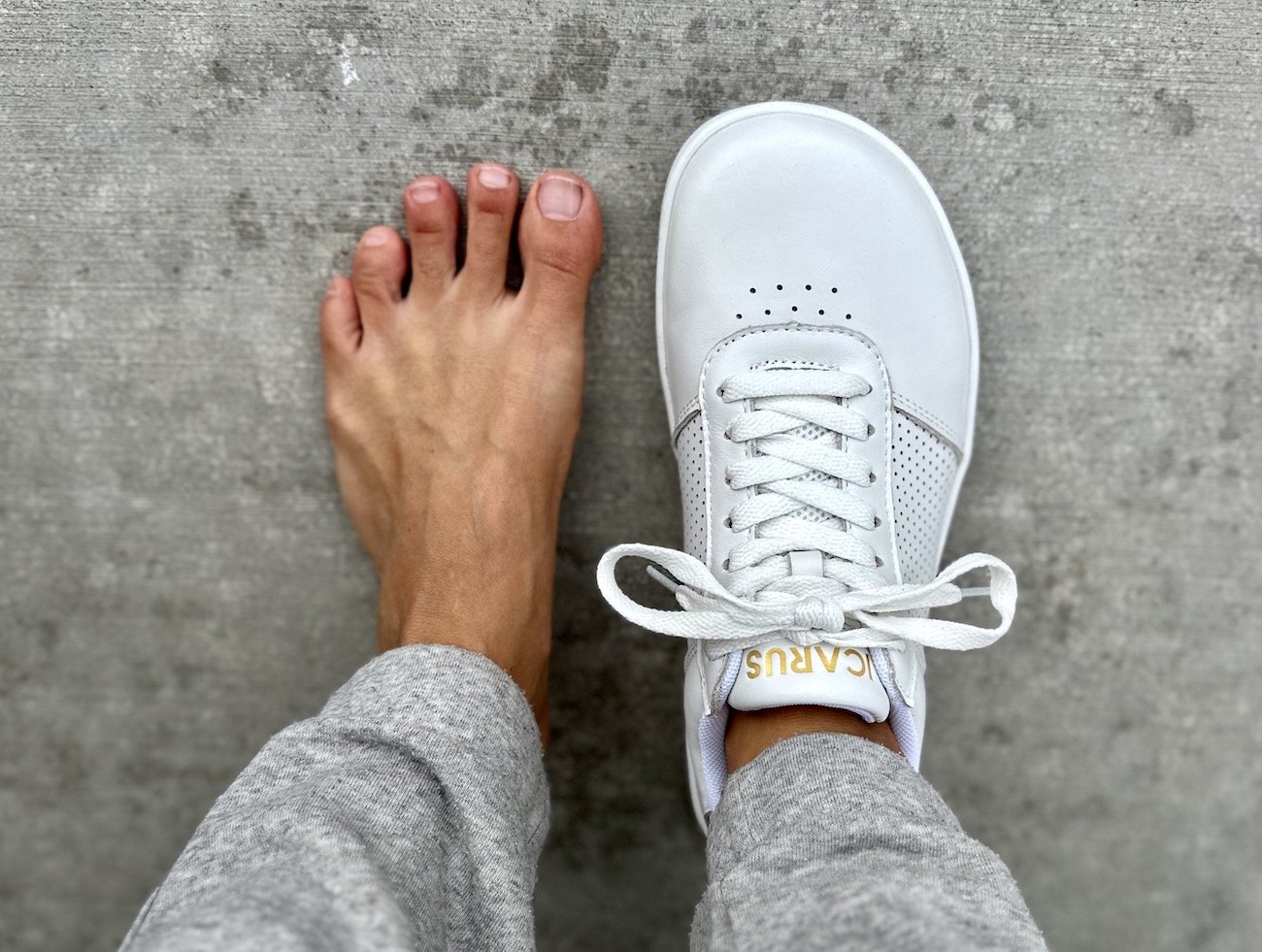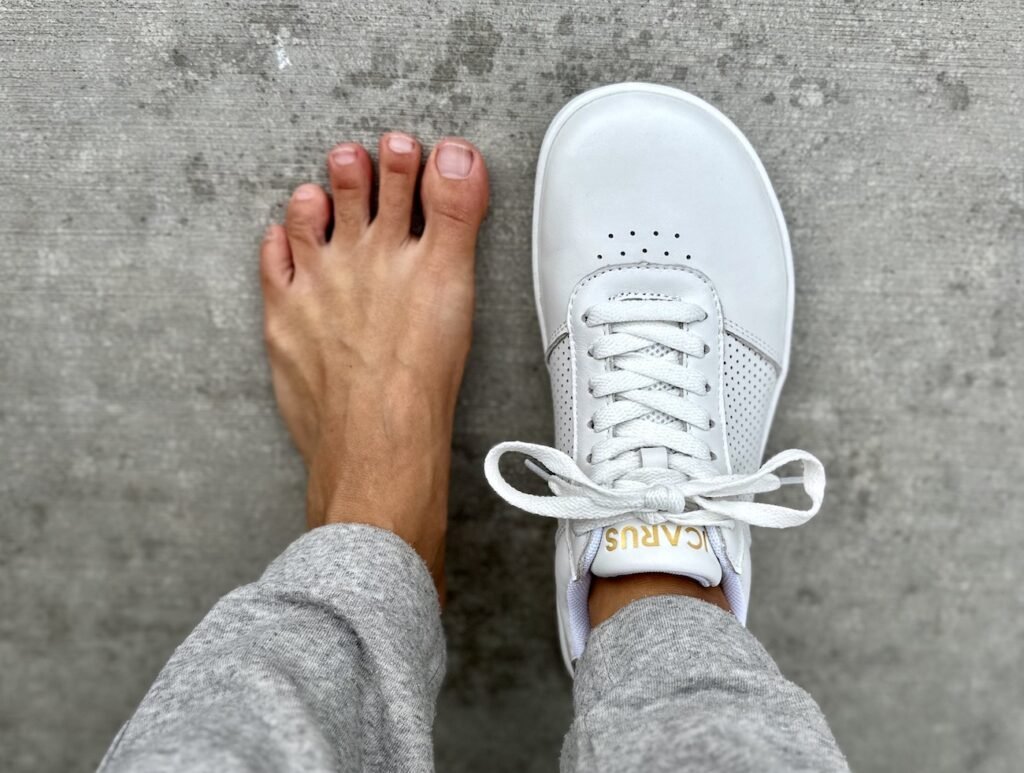 The Icarus Ascent is a stylish barefoot sneaker with interchangeable insoles you can swap out for a customizable fit. Use as much or as little cushion as you like!
Whether or not you are working toward barefoot shoes, you can enjoy the great style and wide toe box – learn more in my Icarus Ascent review!
Icarus Ascent Review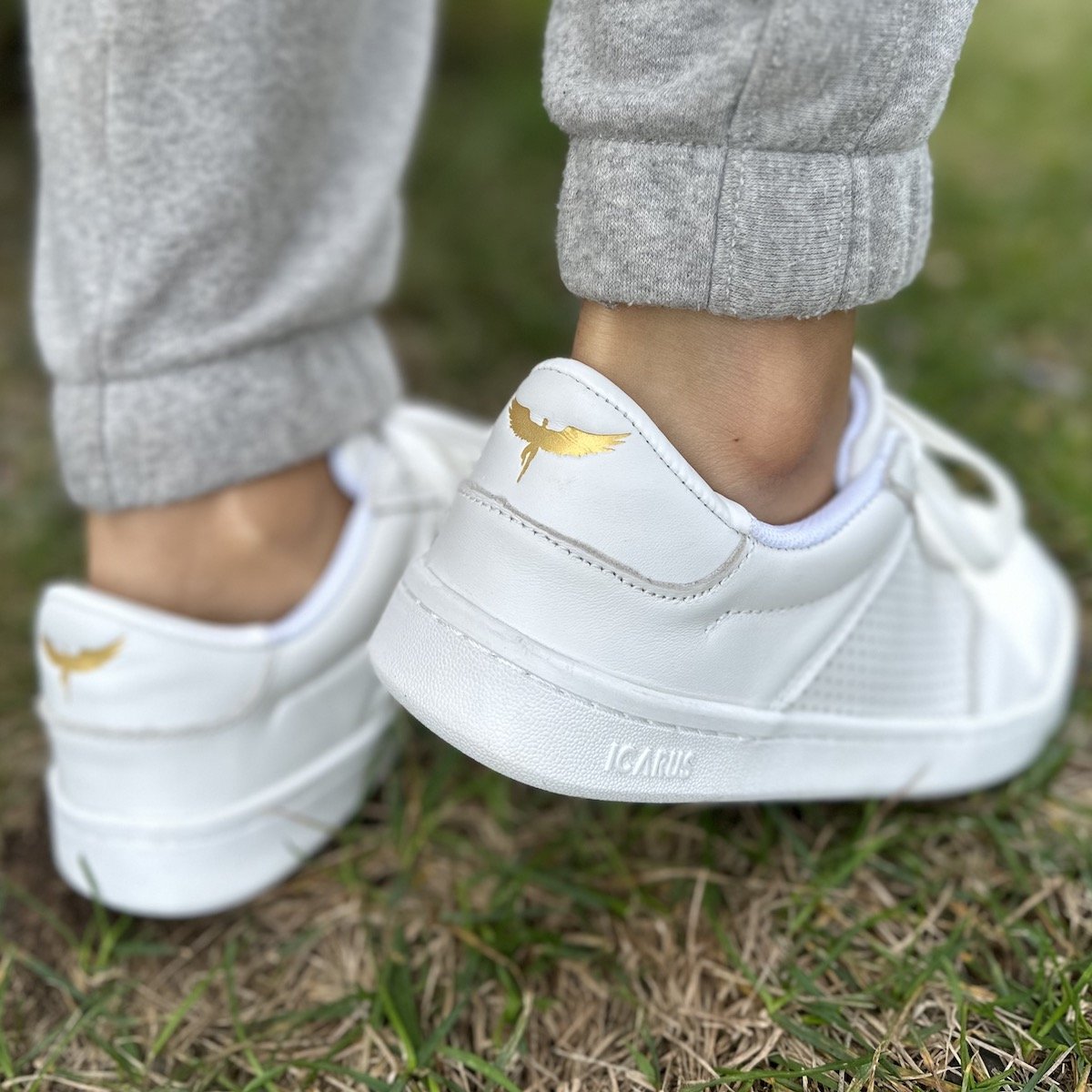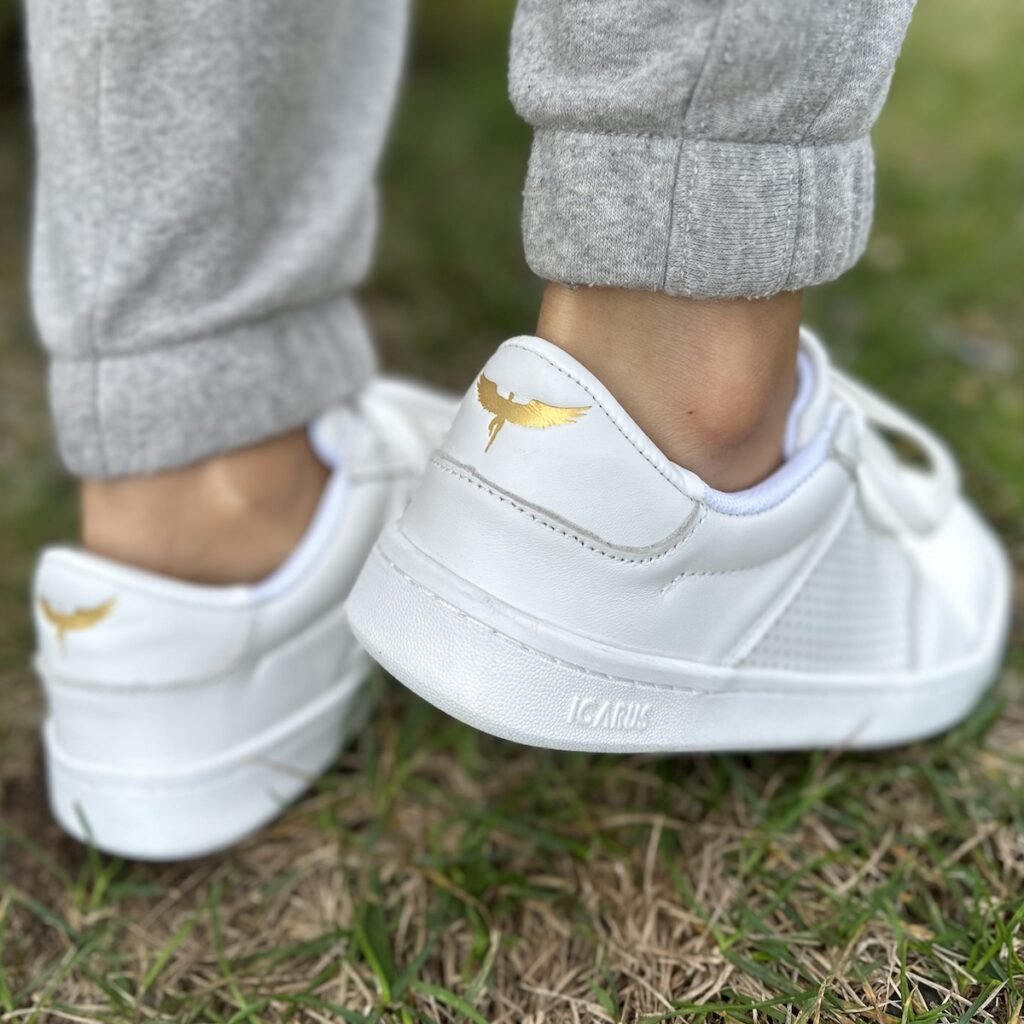 Leather | Sizes US Women's 6 – Men's 14 | Ships from USA
Use code ANYASREVIEWS for 10% off your purchase.
The Ascent sneakers are able to meet you where you're at on your foot health journey with their universal fit and 3 different insole options. They function both as a performance gym shoe AND look great for running around town and date nights. And I'd venture to say they are just as stylish for men as for women.
Each order ships with insoles in the following thicknesses:
3mm
4mm
4-9mm (4 at ball of foot, 9 at heel)
The flexible outsole is 5mm, and you can use the insoles in any combination. Or even forego them entirely! This gives you a range of cushion from quite minimal to moderate cushioning with a 5mm heel rise.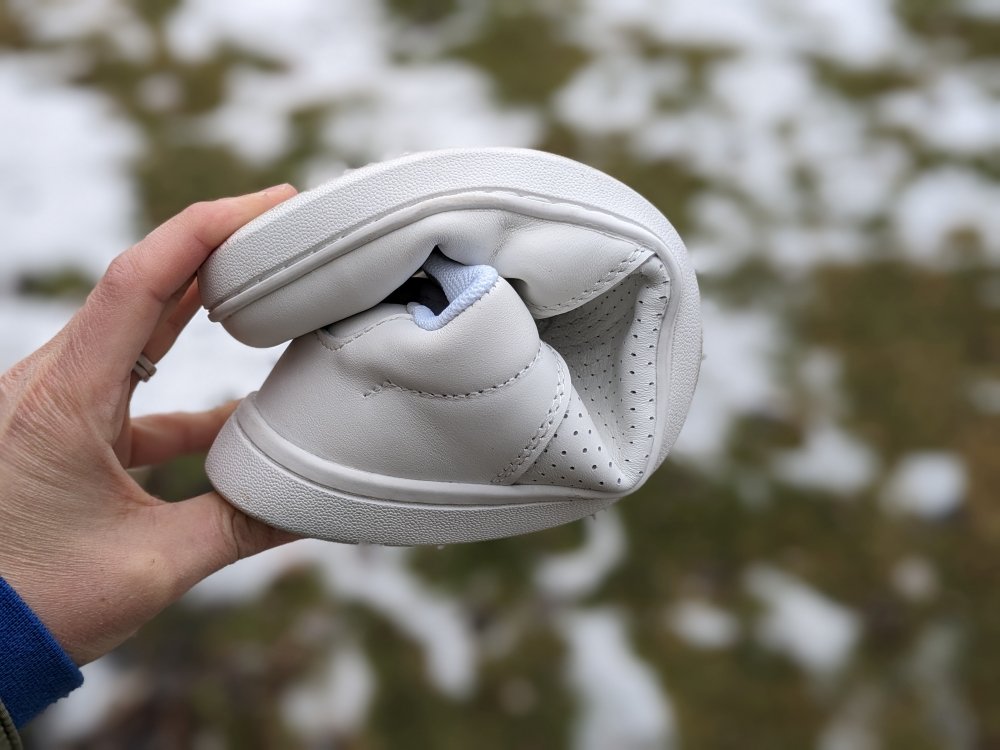 Why I Love Them
When worn with the thinner outsoles the Icarus Ascent feels like a true barefoot shoe. They will also work wonderfully for someone who is looking for a more conventional shoe but with more toe space. AND they work as a transition barefoot shoe that evolves with you (no buying multiple pairs of shoes as you play around with different cushioning levels!).
All while capturing excellent style that can be worn with just about everything. Win-win-win! It's honestly an impressive feat.
Sizing & Fit Type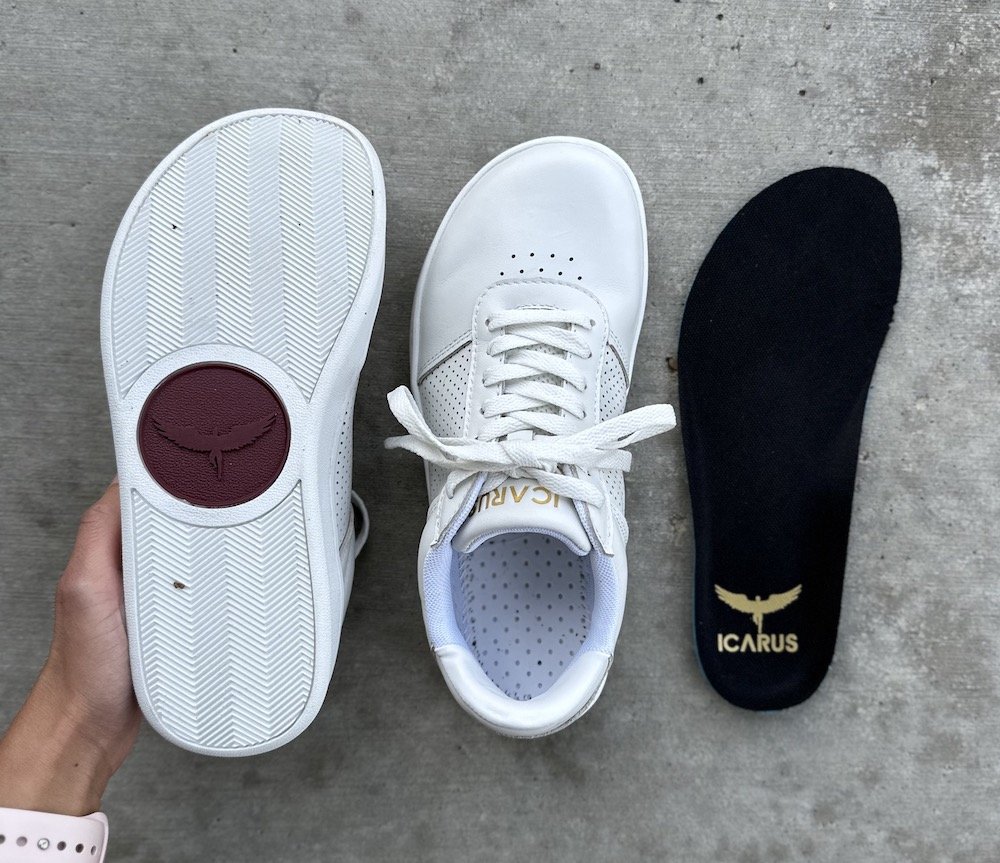 The Icarus Ascent sneaker is:
Medium to wide fitting
Adjustable in volume (should fit high to low volume)
True to size
I am wearing a size 7 and they fit my feet well with thin socks. My wide pinkie toes only just brush the side, but the leather is soft enough that I haven't had any discomfort. However I wouldn't recommend the Ascent for someone with extra wide feet.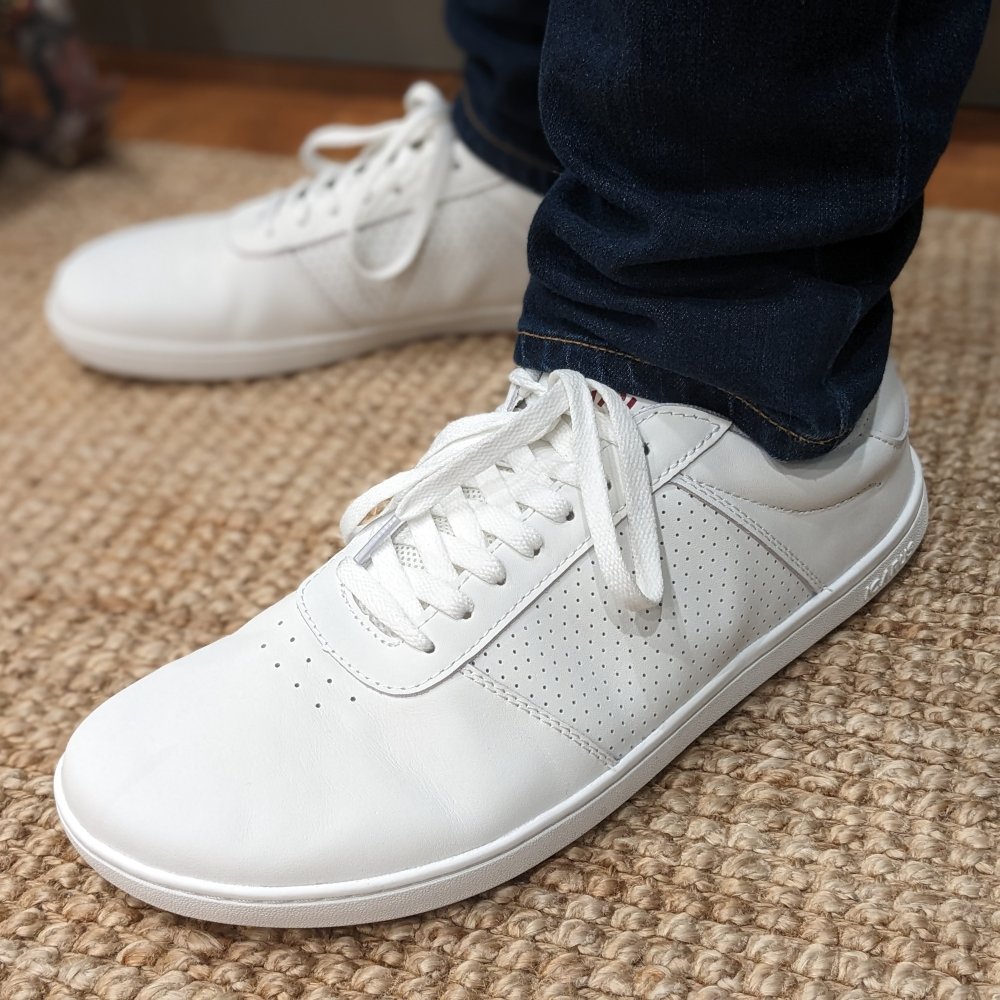 We are excited about this new brand with a compelling barefoot transition shoe. Icarus fills the need for a stylish, mainstream looking shoe that has a wide toe box and a versatile fit for both seasoned barefooters and newbies alike.