Do you love someone who is obsessed with their feet? And have no idea how to shop for them? It's easier than you think! As a foot nerd myself, I've got you covered with this barefoot shopping guide. Whether they're a lifestyle enthusiast, a barefoot runner, or just getting their feet wet, you'll find something they'll love here.
Items are ordered by price from low to high, so you can pick the right gift for the occasion.
Foot Massage Balls ($5-$10) – These spiky balls are glorious on the feet and great for anyone in search of foot health.
Toe Socks ($10-$20) – Socks are the quintessential "I don't know what you like, but everyone wears socks" gift. Make 'em toe socks and you've just personalized it to their lifestyle. This brand is a fan favorite.
Rox Mat ($12) – These are cheap and simple, but extremely useful for the barefoot-er. I have one and stand on it multiple times every day.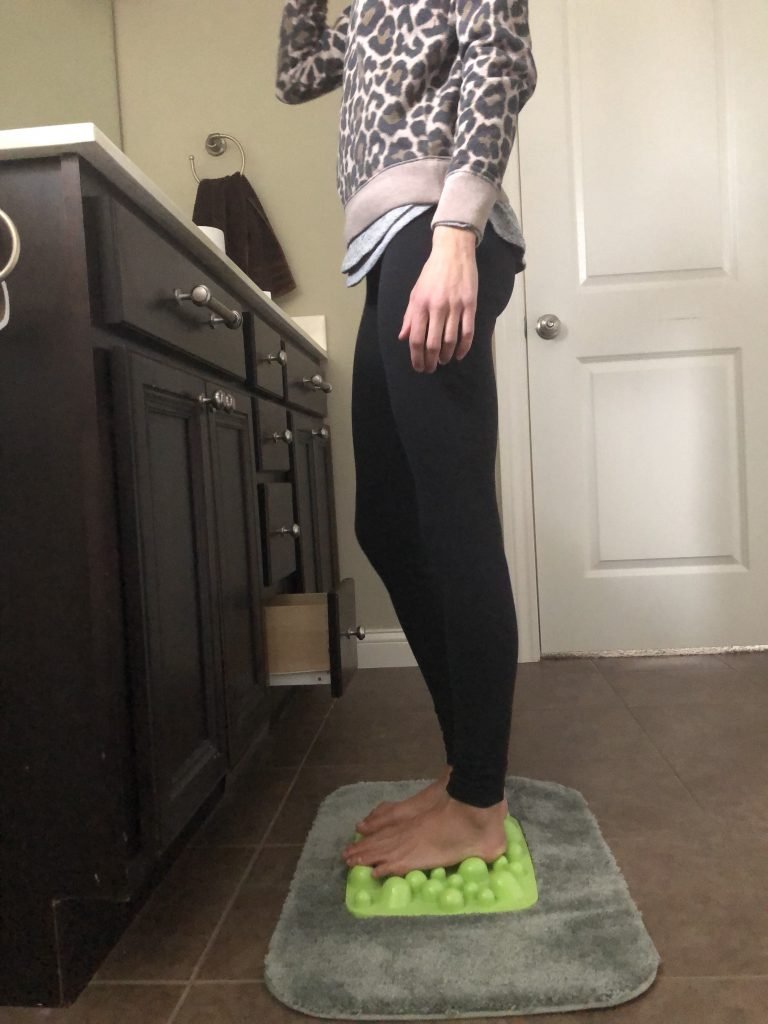 Yoga Tune Up balls (also available here) ($12-$20) – Great for rolling out tension anywhere in the body and the best quality available.
Books – There are tons of books out there about barefoot running and lifestyle. A few notable ones are The Story of the Human Body, Born to Run, Whole Body Barefoot.
DIY sandals ($20) – This simple sandal-making kit is a popular choice among avid barefoot-ers. It's cheap, easy to do, and
Insoles ($20-$50) – These are useful for a variety of reasons. Propioceptive insoles ($50) stimulate the nerves of the feet and improve performance, NorthSole insoles are for comfort, and sheepskin insoles are superb for warmth. They are all flat, flexible and barefoot approved.
Correct Toes ($65) – Toe spacers help spread out scrunched feet and can be a good tool for someone trying to strengthen and mobilize their feet. Also available from Anya's Shop
TFC balance beam ($100-$200) – Definitely the most expensive thing on here, but balance beams are well-loved in the barefoot community for providing valuable strength training. Don't want to spend so much? Make your own!
Shoes – If you know their shoe size and preferences, you can go out on a limb and buy them some minimalist shoes. Check out what's on sale and all my reviews here.
Other Ideas
Maybe your loved one would like an exercise program he/she can do at home, such as this one by Lauren Ohayon, or the videos by Katy Bowman
You could get a Punch Card or Class Pass to a local yoga/pilates studio.
Or a Gift Certificate for a Massage
Homemade Gifts
Give an IOU for a hiking or exercise date (I'd LOVE to get this one;).
Make your own balance beam using PVC pipe or other materials.
Make your own cobblestone mat.