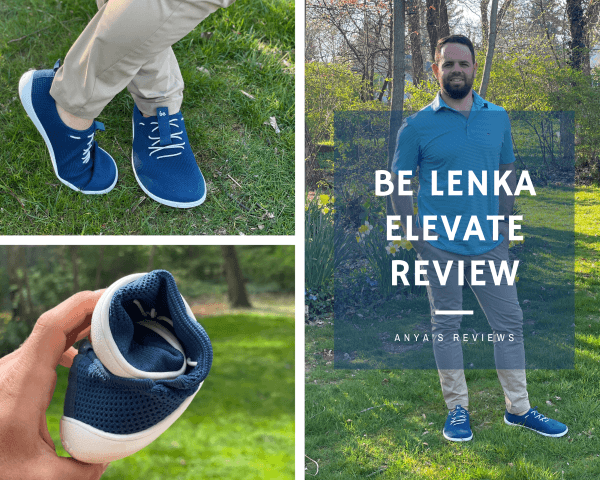 by Adrian Colarusso
I was on the hunt for a stylish sneaker that wouldn't suffocate my feet this spring and summer, when the new Be Lenka Elevate came into my life. The Elevate sneakers combine a breathable mesh upper in three versatile, handsome colors with a super thin outsole. Keep reading for my experience with the Elevate sneaker!
Use code ANYASREVIEWS for 5% off from Be Lenka
Be Lenka Elevate Review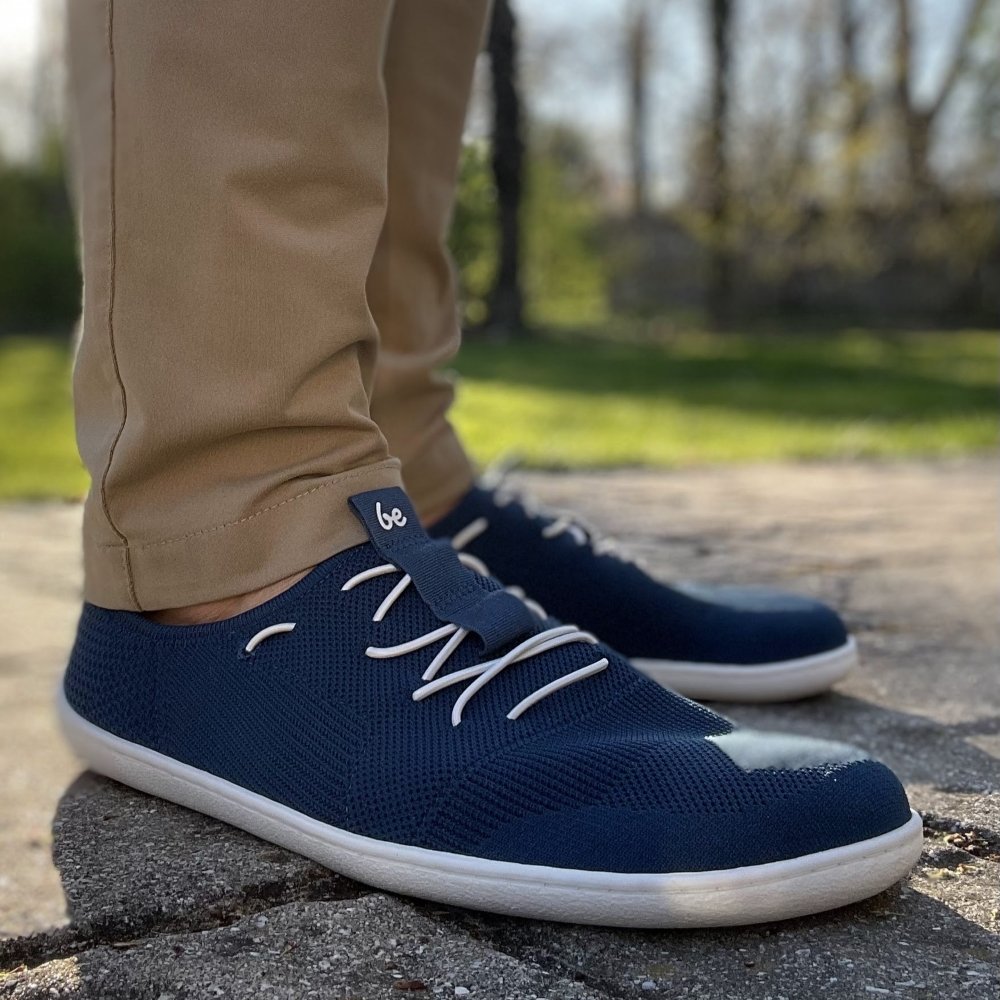 Sizes EU 36-47 | Textile | 4mm Outsole | Ships Worldwide
I've jumped feet first into the world of barefoot shoes over the past two years. In any situation, you'll find me in the least obtrusive footwear I can get away with.
I love hiking in the rocky, rooty New Jersey woods, and kicking off my golf shoes on the second tee box – far enough away from the clubhouse and its draconian dress code (more golf shoes reviews coming soon). But date night out on the town requires footwear and my wife wants me to look sharp, of course. When these Be Lenkas came out of the box, her reaction was "Oooo! I like those!"
When I first put them on, I thought: these are not inhibiting my feet in any way. I might be able to keep them on for an entire dinner.
At $139, these Be Lenkas boast apparently fine construction elements, like the soft microfiber patching in high-wear areas inside – around the heel and behind the laces.
Fit and Function
Elevate Sneakers are:
High Volume
Wide to Extra Wide
Ultra Flexible
Run slightly big
The Elevate sneakers accommodate my high-volume, mountain-shaped feet perfectly. Before my footwear transition, I wore a US Men's 9.5. I switched to a 10 as my feet muscled up and my tolerance for constriction went way down.
These are a size 44 (US equivalent size 10), but since their shape works so well for me, I might have gotten away with a 43 (US 9.5) and still have been comfortable. My pinky toes have about 5 mm to splay before hitting the side wall, and my big toe has a thumb's width to the front. I don't mind the extra roominess, but others might have exchanged them for a size down.
The stack height underfoot is 4mm with a thin removable insole (maybe 1mm). I usually remove all insoles, but don't feel the need with the extra room I already have. Also, I wear these on concrete, so the touch of extra cushioning is welcome.
The stretchy uppers provide a snug, flexible fit without requiring any tying; they slip on and off easily, but look like lace-up sneakers.
My only complaint is that the insoles come up a little as you take them off, so I have to reposition them the next time I put them on again.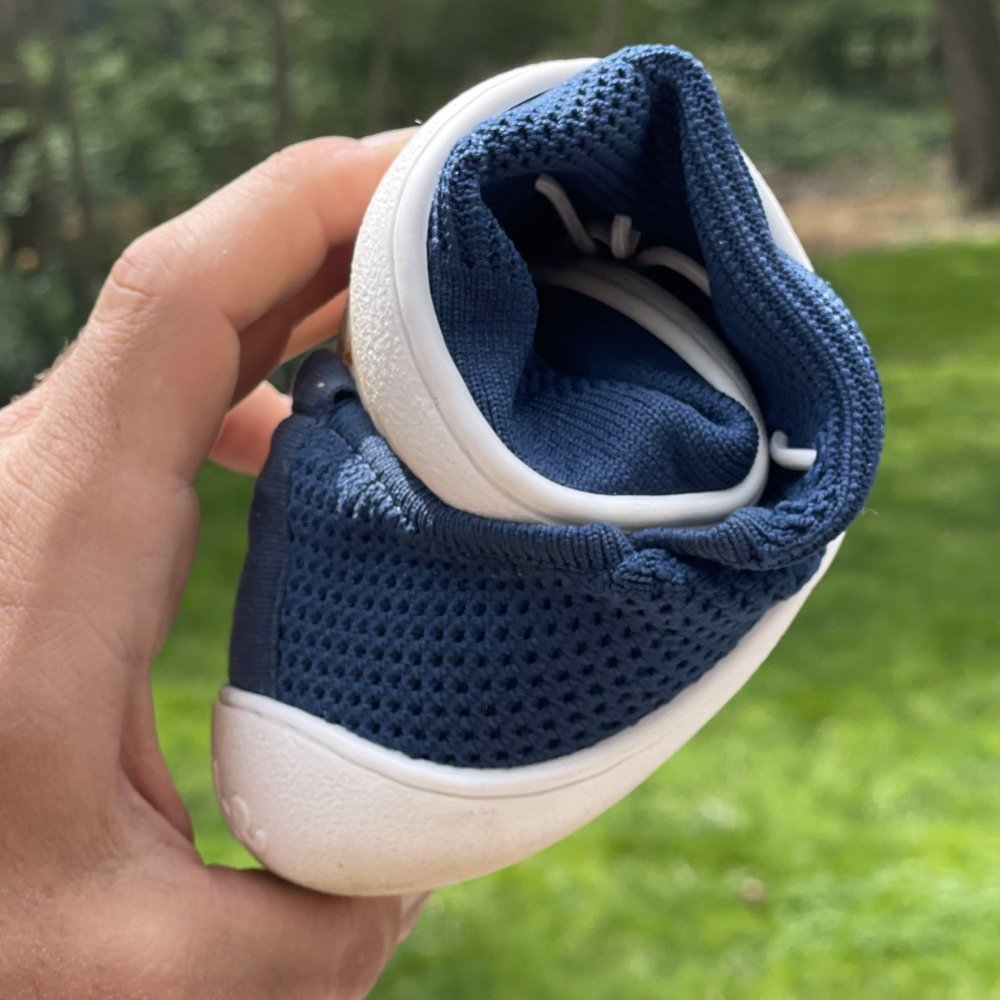 Where I'll Wear Them
These will be a go-to shoe for clean, urban environments. I'll wear them with shorts or pants, and dress them up or down with button downs, golf polos, and tee shirts – always without socks. They might be a little casual to wear with a blazer, but in certain contexts you could get away with it.
I'll also wear them on casual office days and for coffee chats with business contacts whom I know aren't expecting a stodgy, suited-up advisor.
I plan on keeping these looking nice, so will use the Elevate casually. And if the white soles do get scuffed, I can use a magic eraser on them!
Ordering from Be Lenka
Be Lenka is located in Slovakia, and you can use code ANYASREVIEWS for 5% off. Be Lenka only accepts returns from the EU and the US, so you might want to check out the following Be Lenka retailers around the world depending on where you live. Many ship worldwide and accept returns, but not all will be carrying the Elevate.
And you can learn more about this brand in Anya's earlier Be Lenka reviews.
Conclusion
This spring and summer, I'll be reaching for footwear that will inhibit my feet the least while helping me look my best. I'm thrilled to add the Be Lenka Elevate sneaker to my collection.
---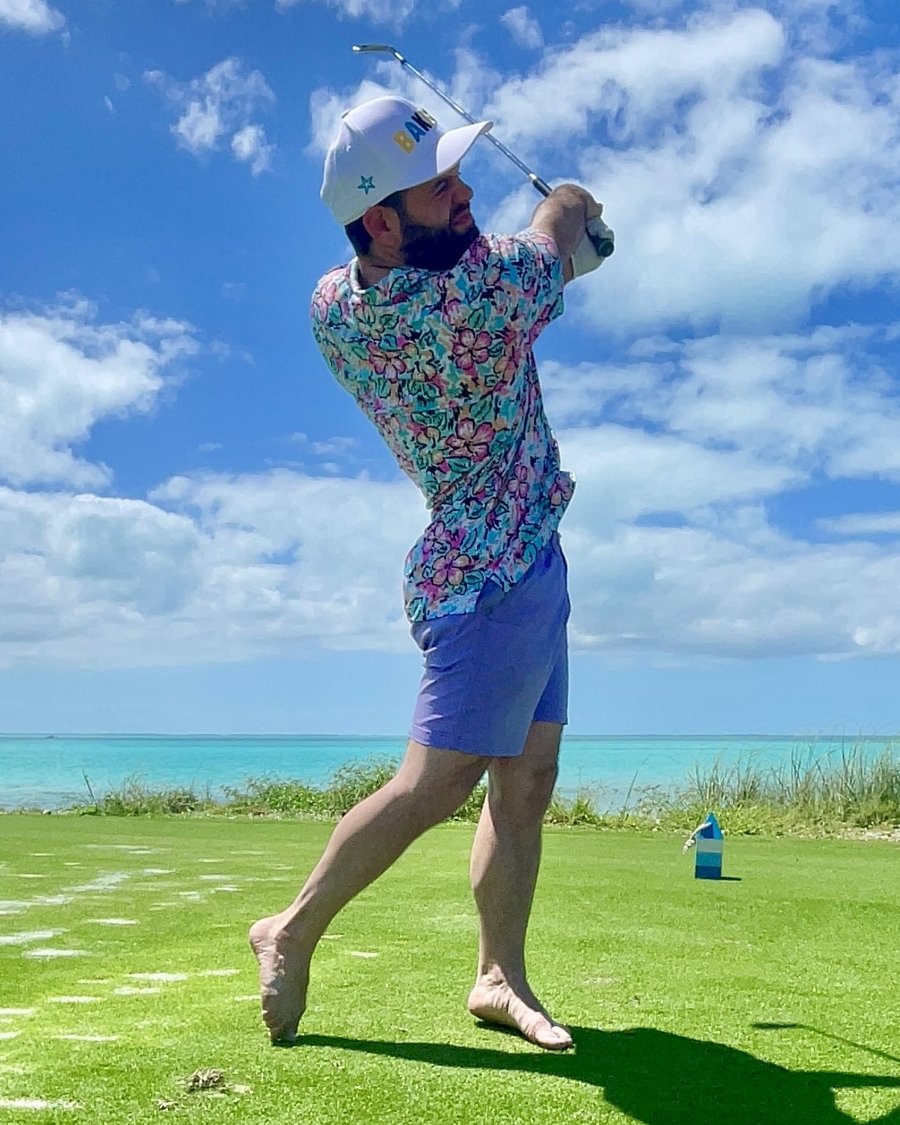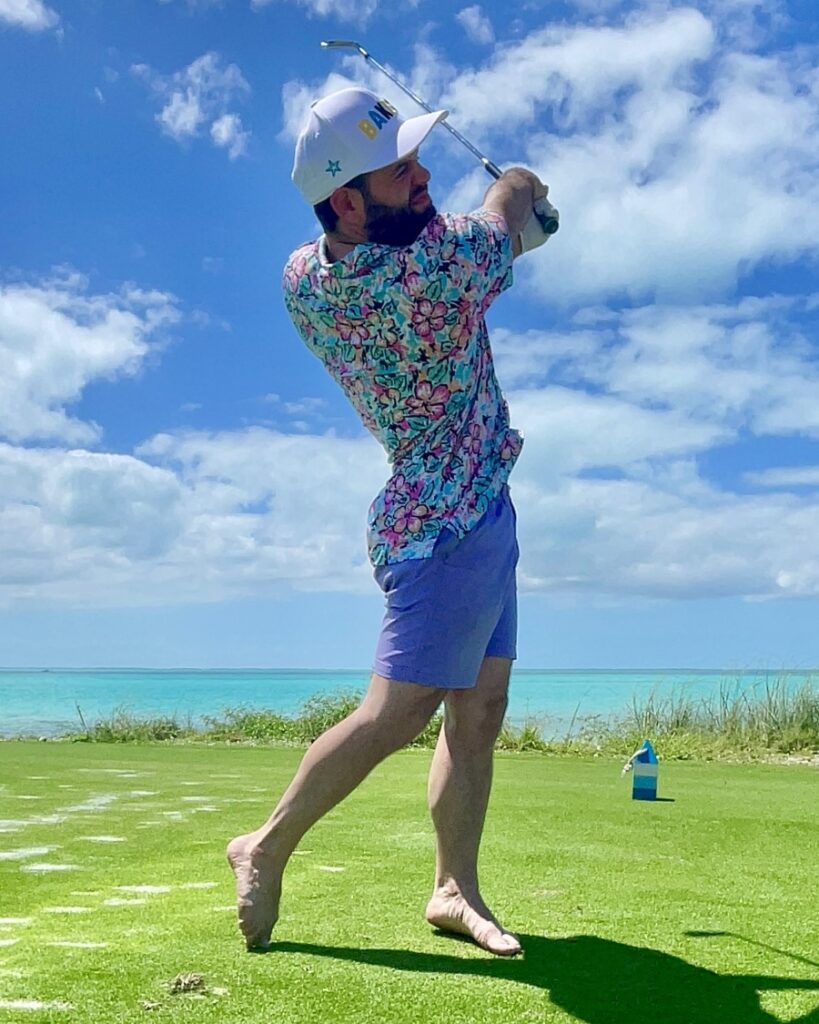 Adrian is an independent wealth advisor based in Princeton, NJ. He enjoys hiking with his wife and two boys, and golfing with his clients and friends. Almost always barefoot.
Disclosure: The opinions expressed here are Adrian's and do not necessarily reflect the views of his firm, Target Rock Wealth Management. None of the above statements should be construed as financial (or fashion) advice.