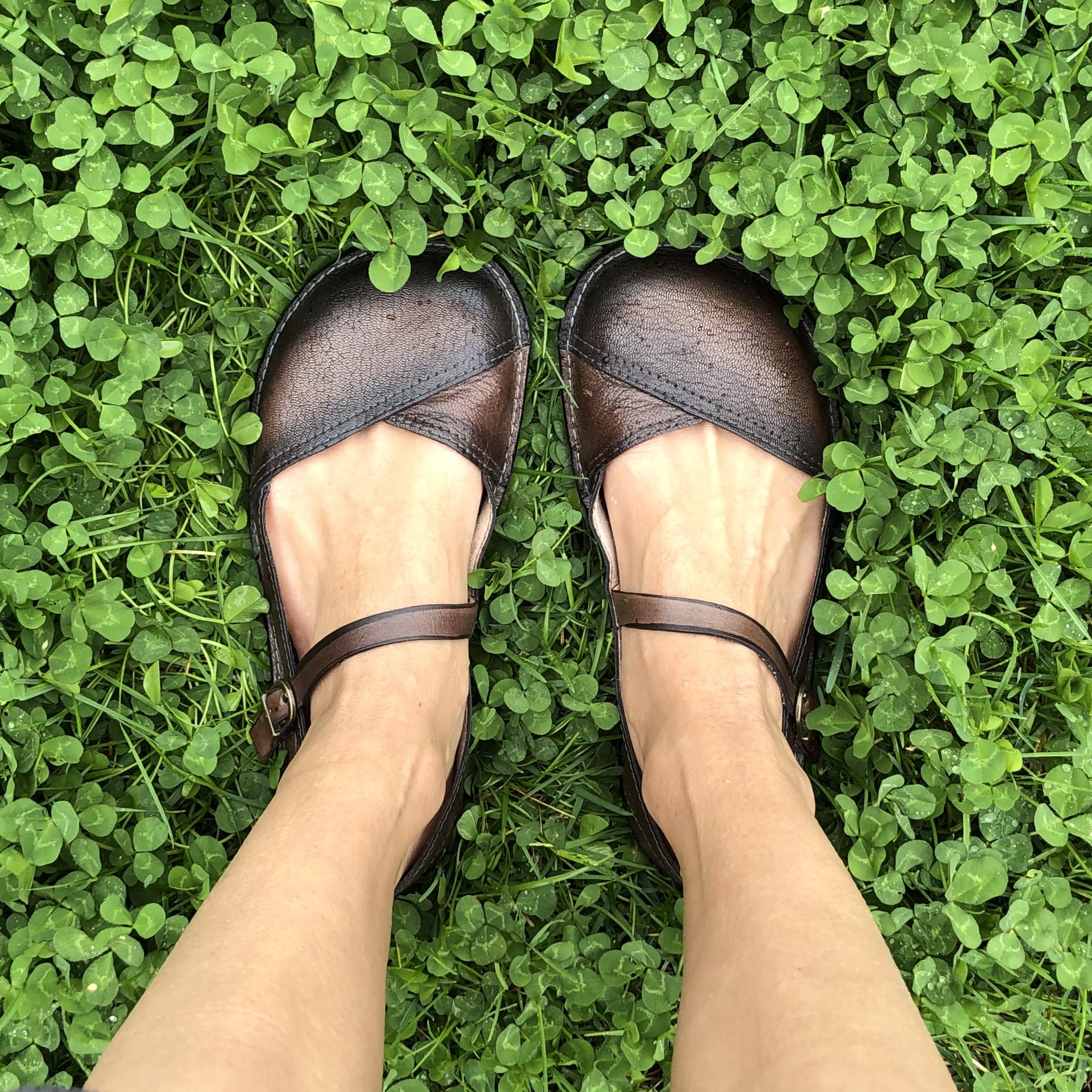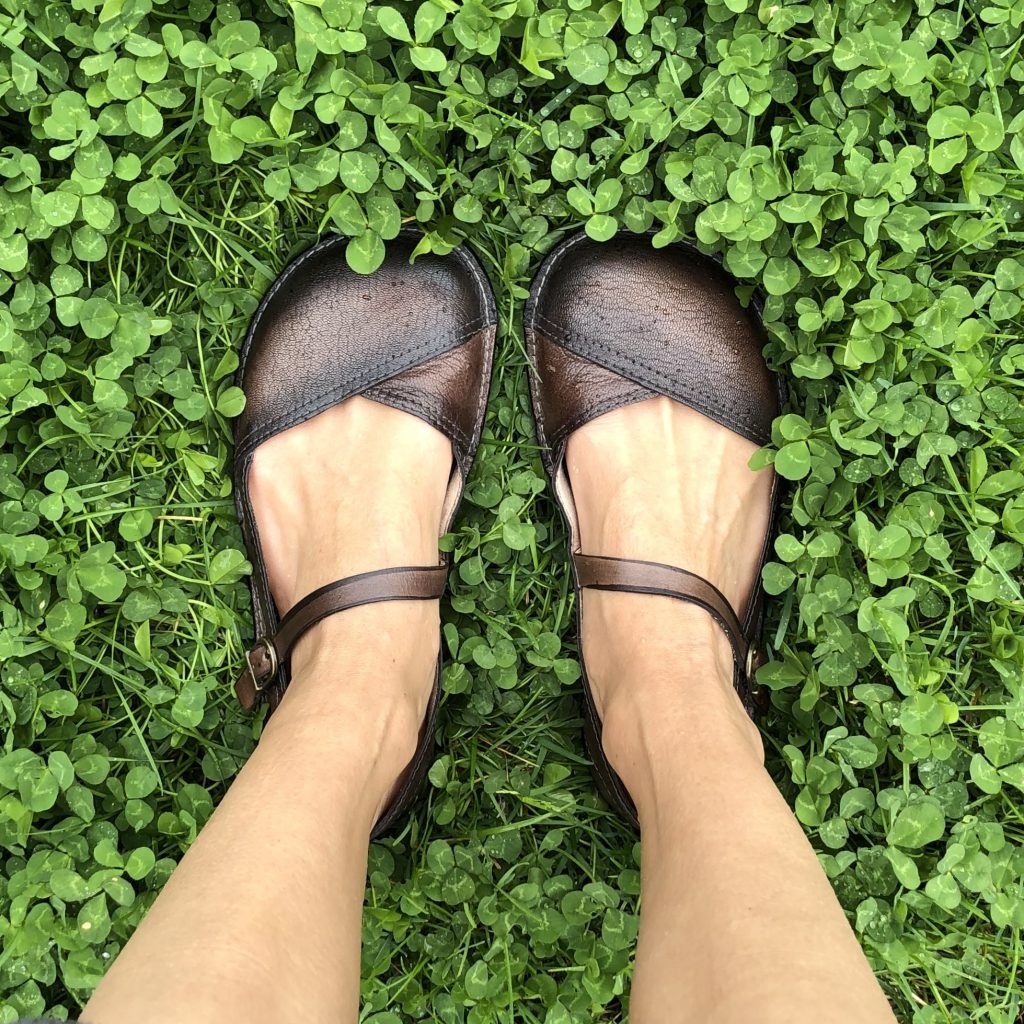 I've seen the name Gea Soles thrown around a bit in the barefoot community, but it wasn't until the brand released two new flats that I decided it was time to investigate a little more. To my delight I discovered there's a hard working, talented, and thoughtful woman behind every Gea Soles shoe. Esther is a one-woman show: she designs each model, dyes the leather, and hand stitches every shoe she sells.
Esther became interested in shoemaking after converting to barefoot shoes. She couldn't find shoes that fit her exactly right, so she decided to learn to make her own. After struggling to create a decent pair of shoes for herself, people started inquiring about them and soon she began to share her craft with the world.
Gea Soles operates in Spain and ships worldwide. Because of the intimate nature of her process Esther is able to customize each order. You can find styles for both men and women, for dressy and casual occasions.
1. The Yrsa Flat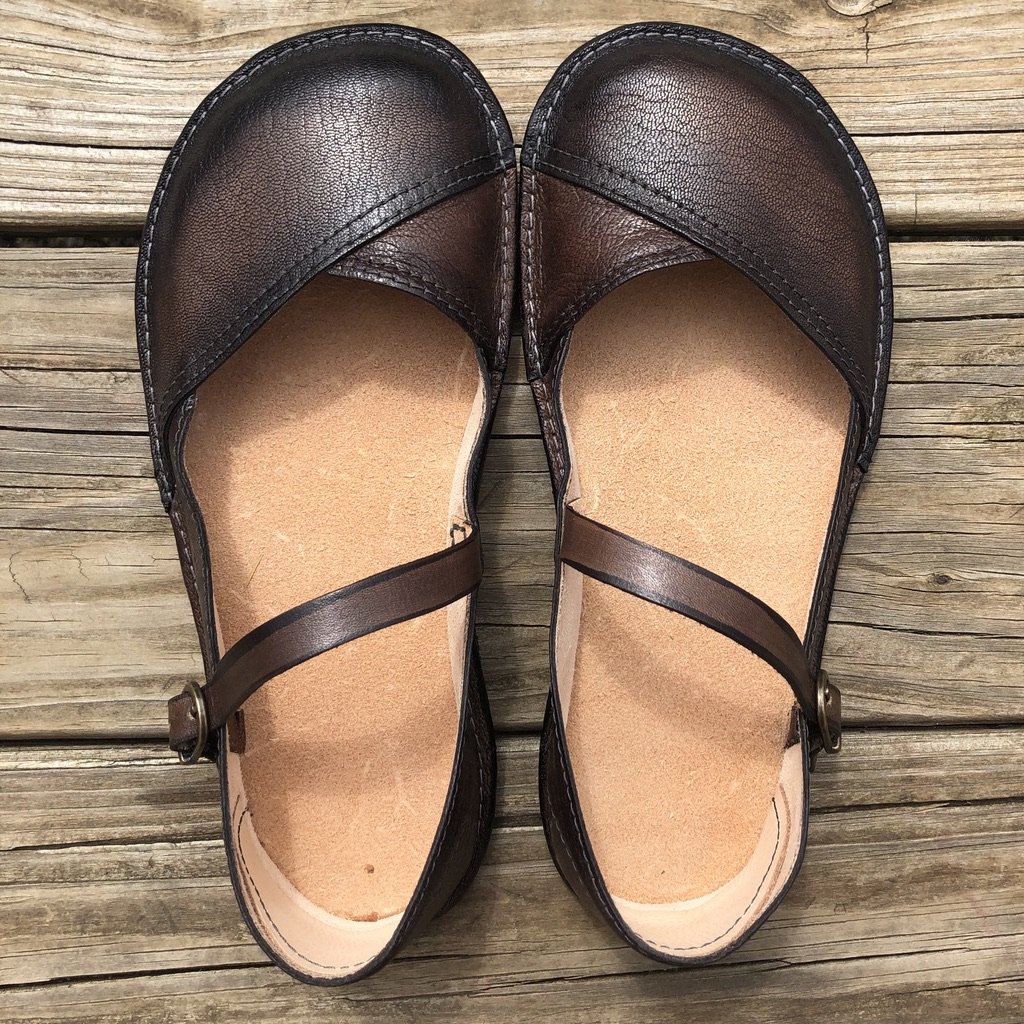 Gea Soles newest model is the Yrsa flat: a Mary Jane with a few unique details. An angled strap and toe box design give structure to the anatomical shape. Low cut sides also minimize the bulk of the shoe and elongate the legs (I love low cut sides in flats!). But despite the openness of the design, you still get plenty of security because of the strap.
The shoe is well made, with finished edges that won't fray and a reinforced heel. Clearly, Esther is a talented craftswoman. I chose the color Coffee, and I love the rustic feel of it.
2. Barefoot Qualities
These Yrsa flats are thin (4-5mm thick depending on the outsole you choose) and extremely flexible and lightweight. They are secure to the foot and have an excellent foot shape. Since they are made according to your measurements, this is a good brand for people with extra wide feet. In terms of barefoot qualities, these are 10/10, one of the best women's dress shoes I have tried.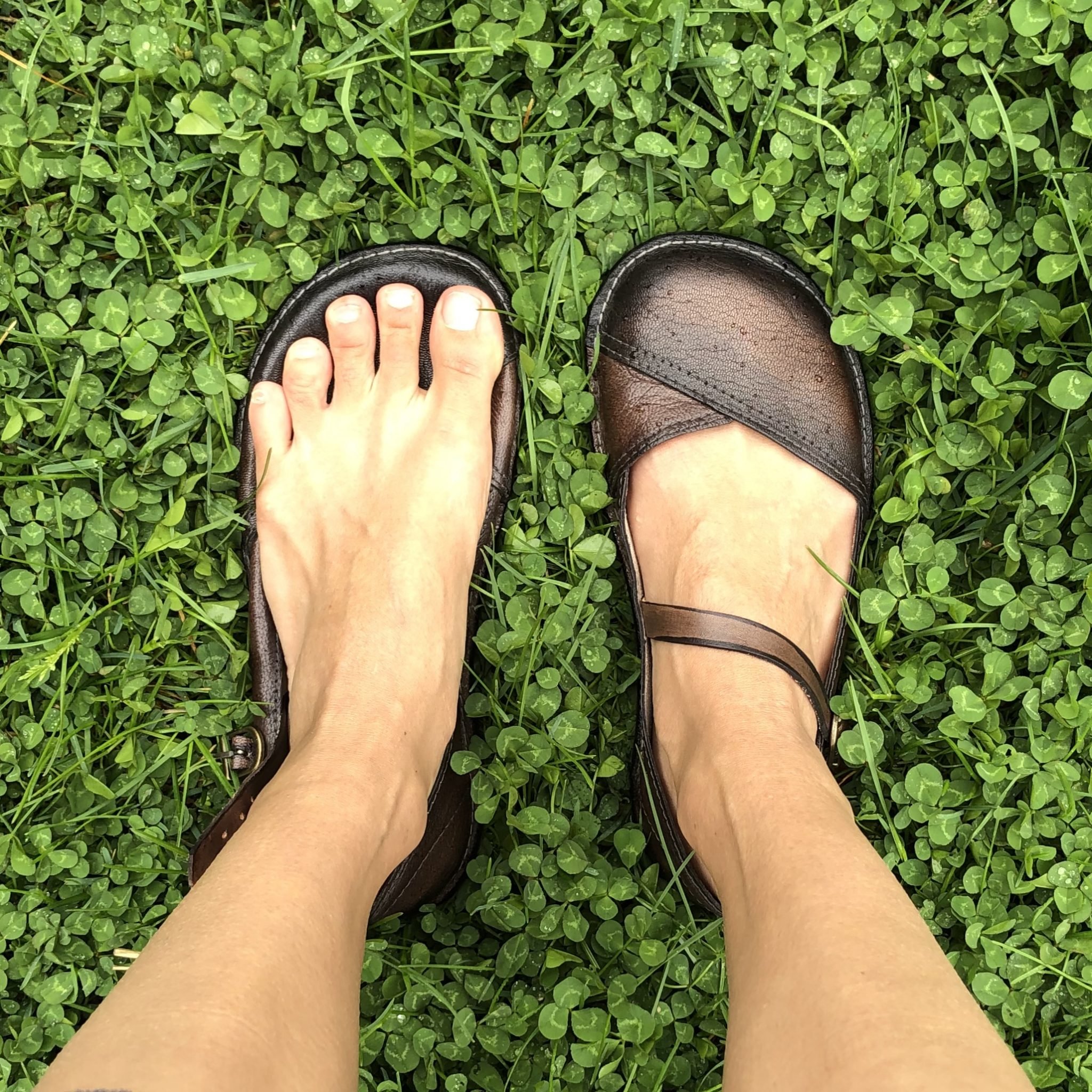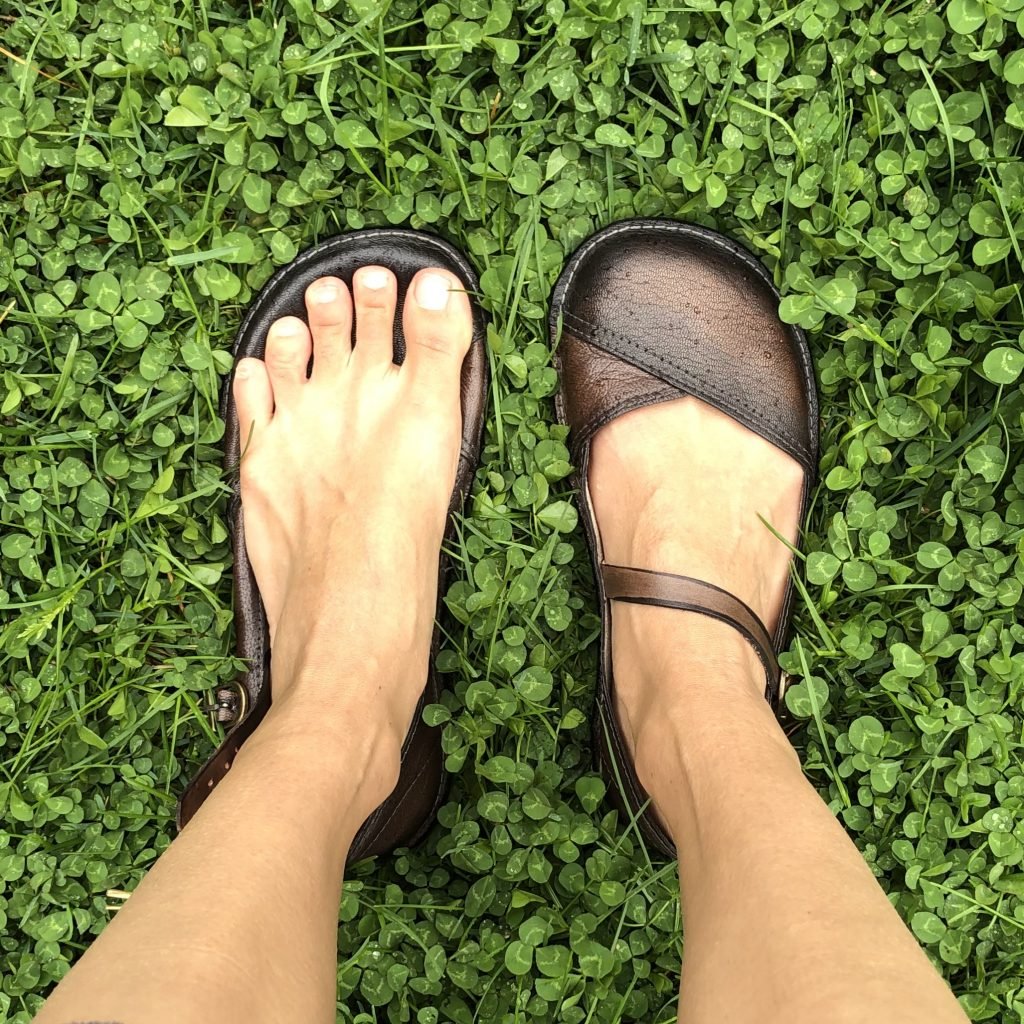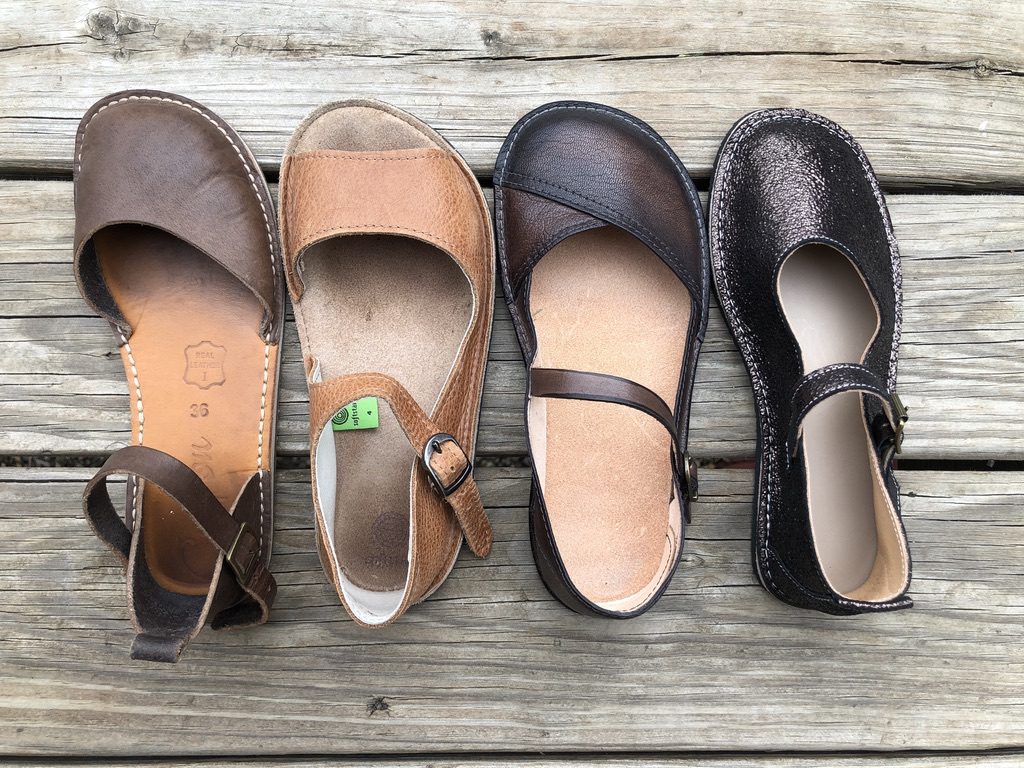 From left to right: Crupon Sandals | Softstar Solstice sandals | Gea Soles | Zeazoo Mary Jane
3. Materials
Esther sources natural chrome-free leather from European tanneries and then hand dyes it. The shoes are unlined, so you get the raw side of the leather on your skin, which is soft and breathable. An unlined upper also makes these shoes very lightweight and flexible, but still sturdy enough to hold up to wear. There was no chafing or rubbing on my feet and no breaking in period.
Because she mixes her own colors every shoe will be slightly unique. That also leaves open the possibility of custom colors and details, so if there's something specific you're looking for, reach out to her! I am really loving the Garnet and Turquoise.
Each of her styles comes with decorative shading at the edges, but you can request to leave that off. On some styles I think I would choose no shading, but on the Yrsa it gives a nice contouring and highlights the decoration on the toe box.
For the outsole you can choose leather (+3.5mm, good for grounding), rubber (+3mm), or Vibram Tank (+4.5mm). I chose the rubber sole so that it would last longer than leather but still be thin and allow for ground feel.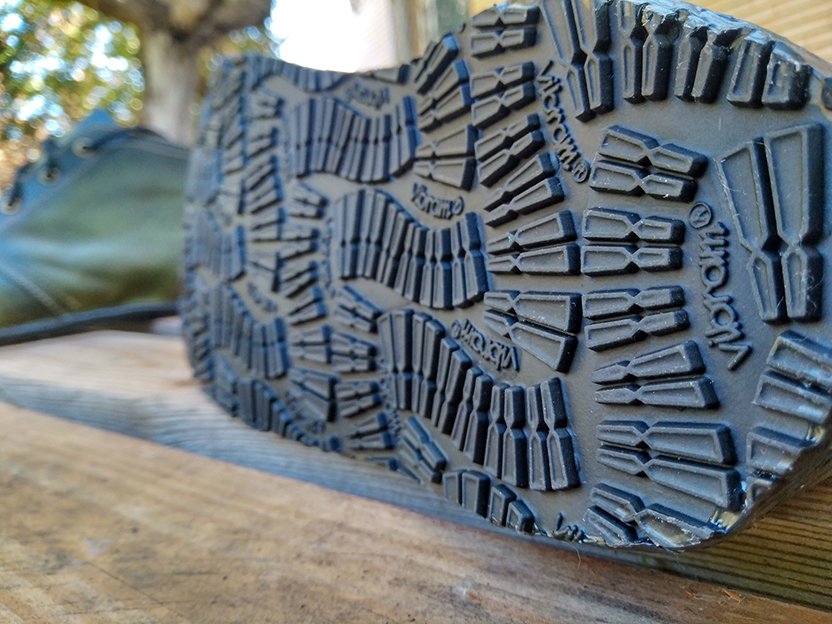 4. Sizing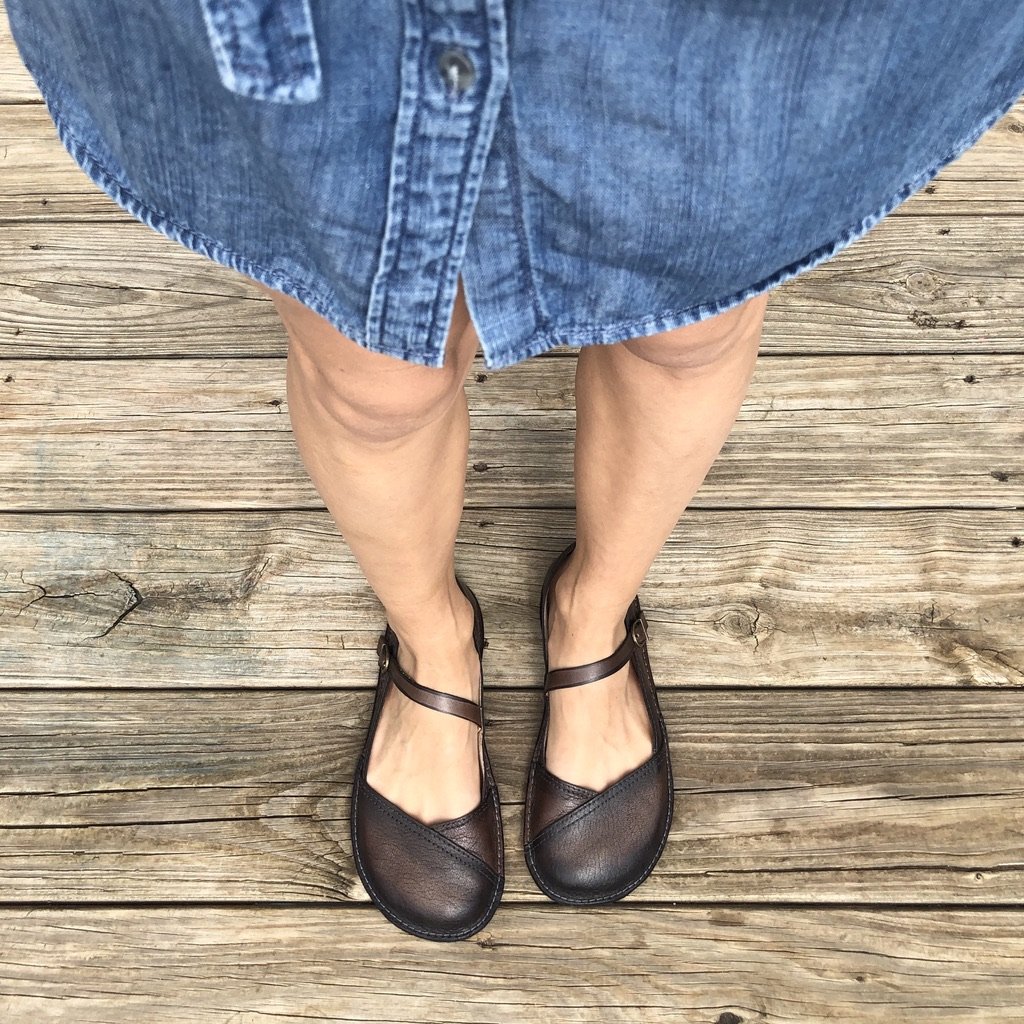 Instead of selecting a size, you enter your foot measurements according to these measuring instructions (a note about the width measurement: you want to get that one the same way you do the foot length, but with the outside of your foot lined up against the wall. Then measure the distance from the wall to the widest part of your foot).
Since these measurements are how she makes the shoes, ALWAYS double check and remeasure before sending them. If you're ever in doubt reach out to Esther directly.
Width and lengthwise mine are perfect, she nailed the sizing. They are deep for my foot though (I almost always have this problem because of my foot shape), so I slipped in a 1.5mm insole and now the shoes fit perfectly with no toe gripping or slippage.
5. Ordering
The Yrsa flats cost 99 Euros + shipping. VAT (Value Added Tax) is already included in that price, but is deducted at checkout if shipping to the US. Without VAT, the cost is 82 Euros.
For shipping, you can choose regular post or DHL. If you're ordering outside the EU regular post will take a couple weeks and costs 15 Euros. DHL will take just a few days and costs 30 Euros.
You can pay with Paypal or by bank transfer. I always use Paypal wherever I can for the purchase protection (things get lost in the mail occasionally!). Once an order is placed it can take up to 6 weeks for Esther to complete the shoes, but once shipped you'll get a notification and tracking.

6. Ethics & Sustainability
With Gea Soles, you know exactly what you're getting. Esther is the only employee and she hand selects tanneries that don't use toxic chemicals to treat the leather. Because shoes are made to order from raw materials, there is very little waste of leather or dye. It doesn't get much more sustainable than that.
7. Style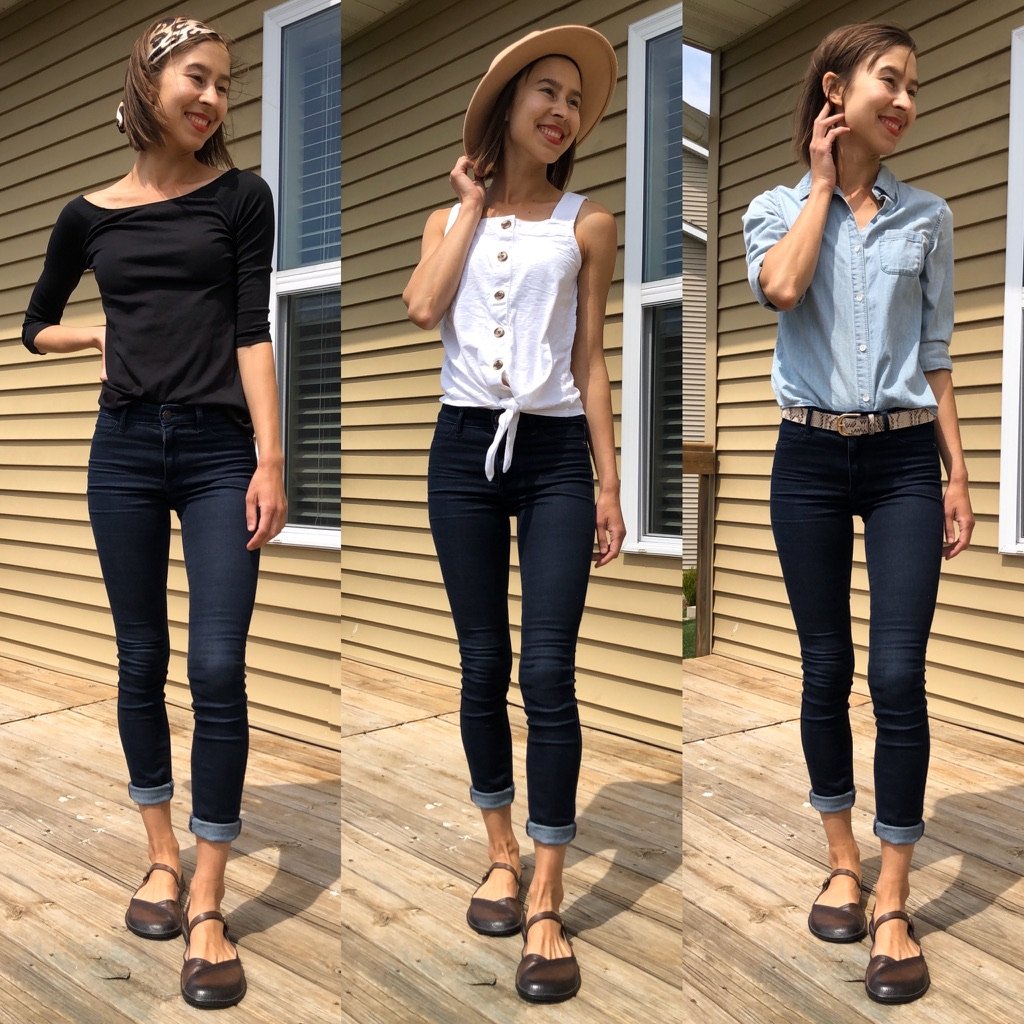 I'm pretty much a diva when it comes to my style. I'm committed to healthy footwear, but I also won't wear shoes that limit my personal expression. Gea Soles lets me honor both sides of myself.
They can be dressed up, or worn casually and don't look weird with your cute clothes. If you're looking for something more professional looking, getting them in all black or choosing the Tarian style will elevate the look. Actually, I've been eyeing the Tarian for a while and can't decide between an all black or burgundy!
8. Video
See the Yrsa flats in action!
9. Conclusion
I feel like a stumbled on a hidden gem in the barefoot world. Cute style, customization options, ethical production, a female entrepreneur, and most of all great shoes that let your feet be feet. Thank you Esther for this opportunity to get acquainted with Gea Soles!