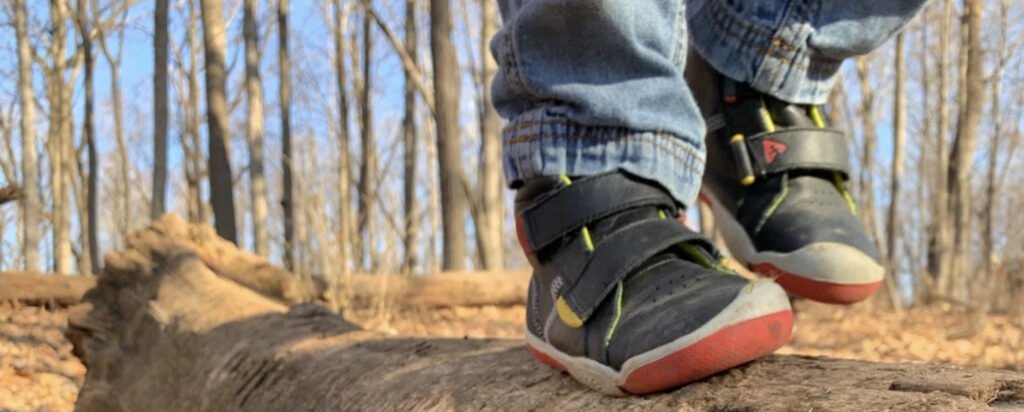 By Heather Savage
Plae shoes are a durable and affordable minimalist kids shoe brand that we passed down through my three kids. Some are even machine washable!
Read on for my Plae Shoes review that covers who they fit best, durability, and how to pick a size.
Plae Kids Shoes Review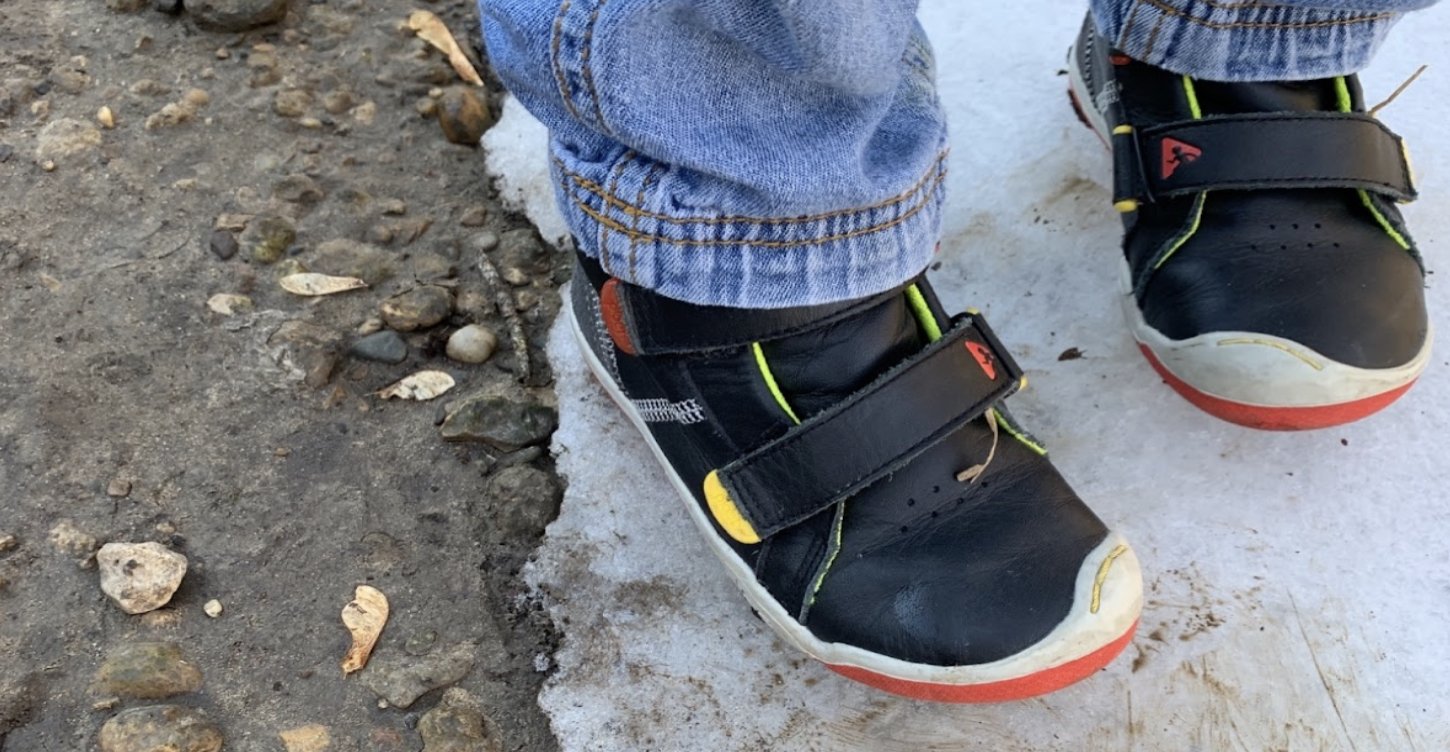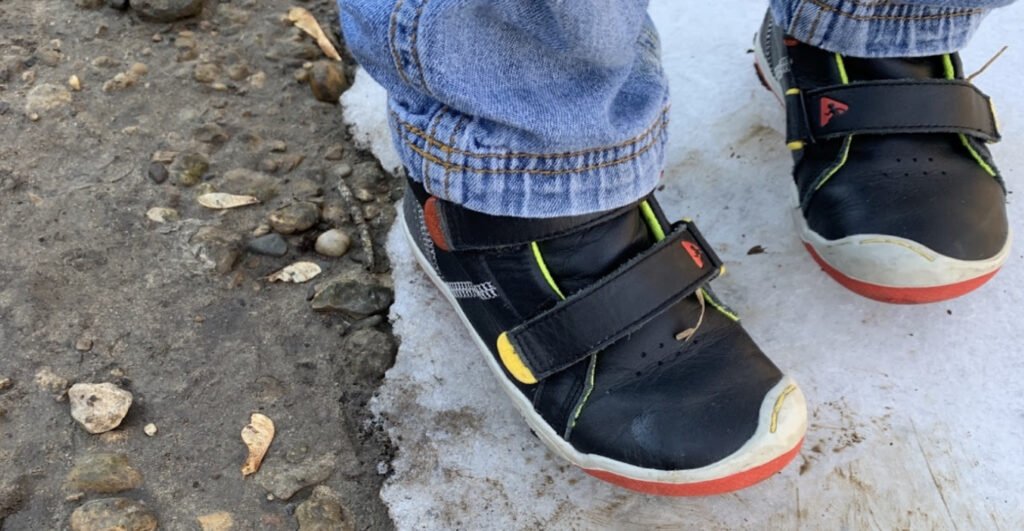 Plae shoes is a US brand that makes a wide range of kids shoe styles with a full selection of little kid and big kid sizes. They make fully rubber sandals, mesh sneakers, leather sneakers, waterproof sneakers, short boots with waterproof options, and waterproof winter boots.
Are Plae Shoes Minimalist?
Plae shoes come with an insole that adds a slight heel lift. At Anya's Reviews we believe that zero drop shoes are best for kids and adults, so we remove the insole in all our Plae shoes. This makes them zero drop, or totally flat from heel to toe, and more flexible.
Read more about what makes a healthy shoe here!
I would love to report that Plae shoes are good for all foot types, but that's not usually the case for any single shoe. These shoes are best for a medium to narrow foot width with a plateau or mountain-shaped to them. And be aware that the little kid sizes have a more generous toe box than the big kids sizes.
Learn about the different foot types here!
If your child has an extra wide foot with a generous toe splay, you might want to consider some other kids barefoot shoe brands that have a wider fit and less-tapered toe box than Plae.
What We Love About Them
My kids are rough and tumble. We are always on the hunt for affordable shoes that will last, AND that are good for my kids' developing feet. Plae shoes have checked off those boxes for us! Their quality has consistently exceeded my expectations and I have been able to pass each pair onto the next kid! They are readily available both on their Plae website and on secondhand shopping sites.
Two out of three of my kiddos have been able to wear these as toddlers. One has been able to wear them past age 3. After that my kids' feet grew too wide to fit into this footbed.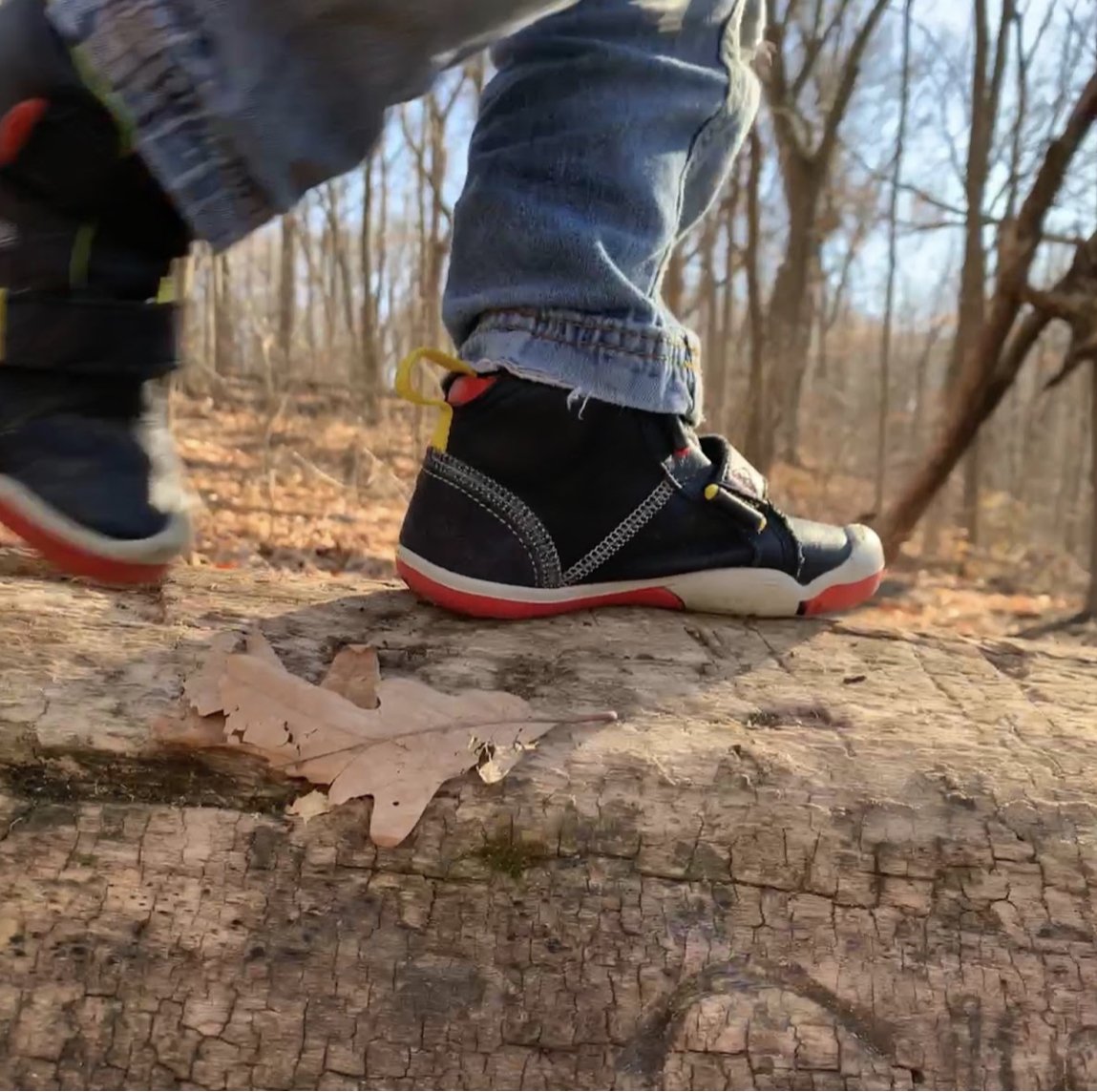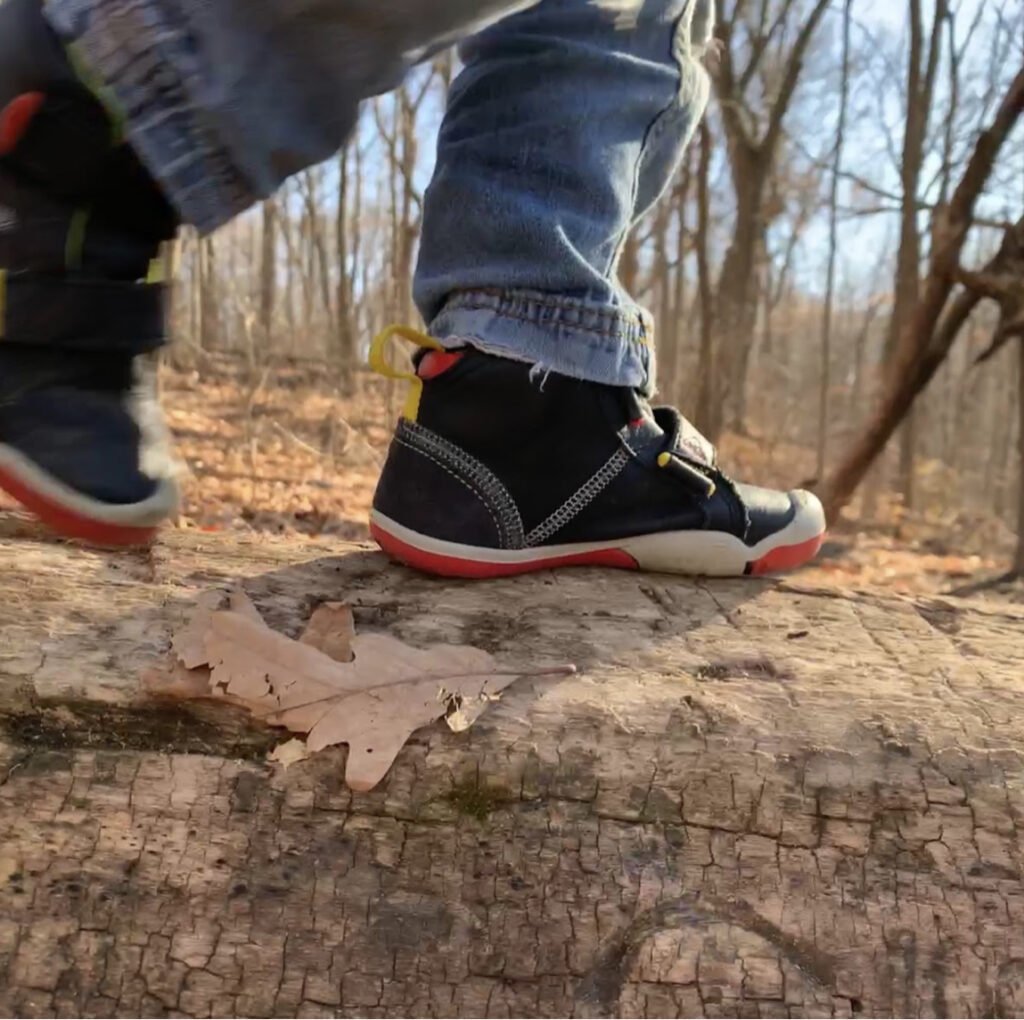 We have tried the Ty and the Max models which both have the Plae Velcro tabs. They are low maintenance and easy for kids to put on independently (can I get a whoop-whoop?!). Plae has designed their soles with a notch cut out at the toe bend. I have found this to increase their longevity because the sole doesn't have a risk of detaching at that part of the shoe!
My friend has the Jack winter boot and this is what she has to say about them:
"The quality is just so good. She always mentions how comfortable and warm they are and they hold up great in the snow. She played for about 2 hours straight today in 18" of snow and they are not wet on the inside at all. But she can also wear them for the average winter school day with a pair of leggings quite comfortably too. We've been very impressed and plan to buy this brand again."
Plae Shoes Materials
Plae shoes come in a variety of materials and for a variety of seasons! They vary from fully rubber summer sandals, to mesh sneakers, to fully leather boots and waterproof snow boots. Many of their multi-season options feature Velcro straps that they call tabs. These tabs are durable, removable, replaceable, and come in a range of colors. Their color options are vast (and even include sparkle on some!) which really makes it fun and personal for your little ones. The soles are even diverse in color!
Plae Shoes Fit Type & Sizing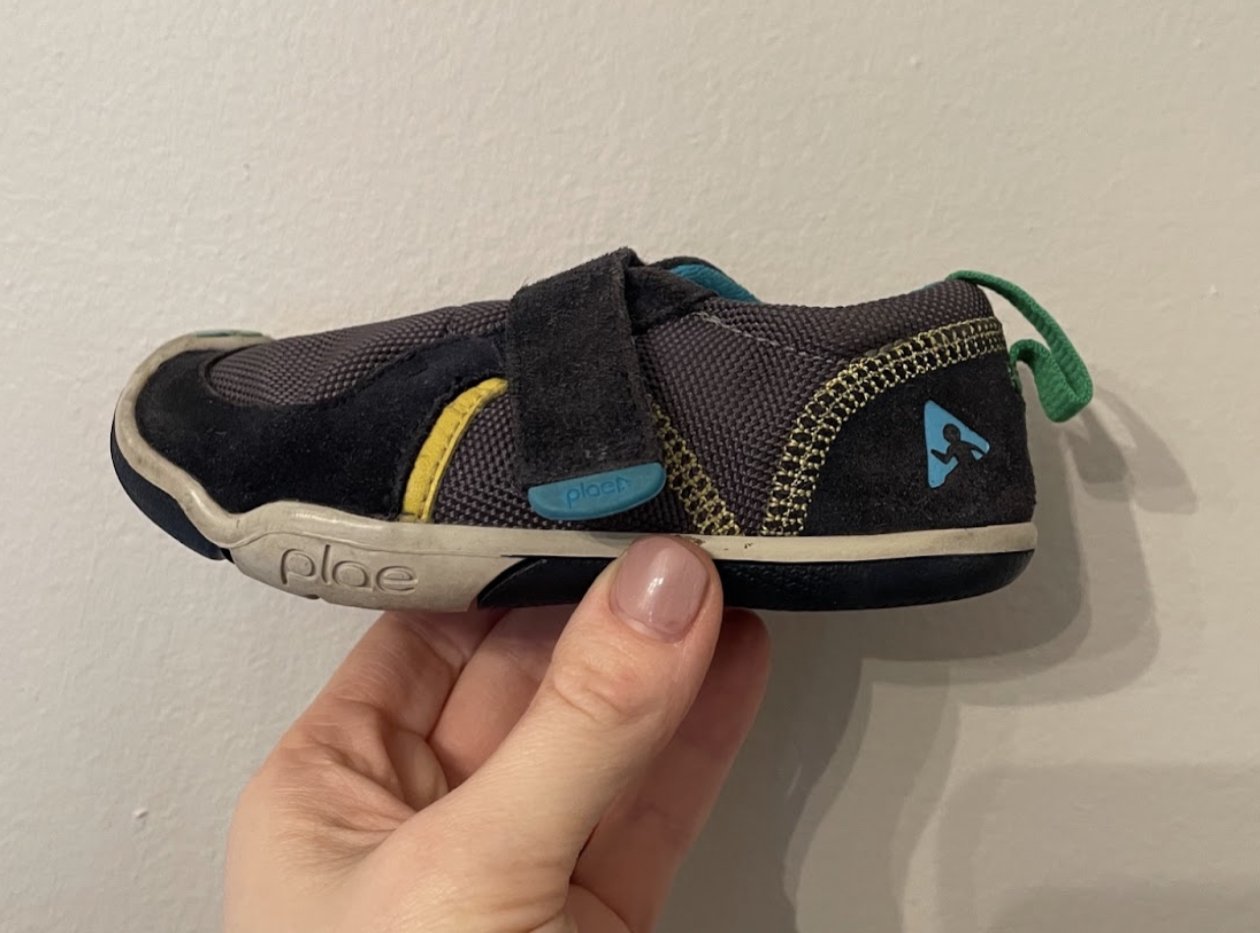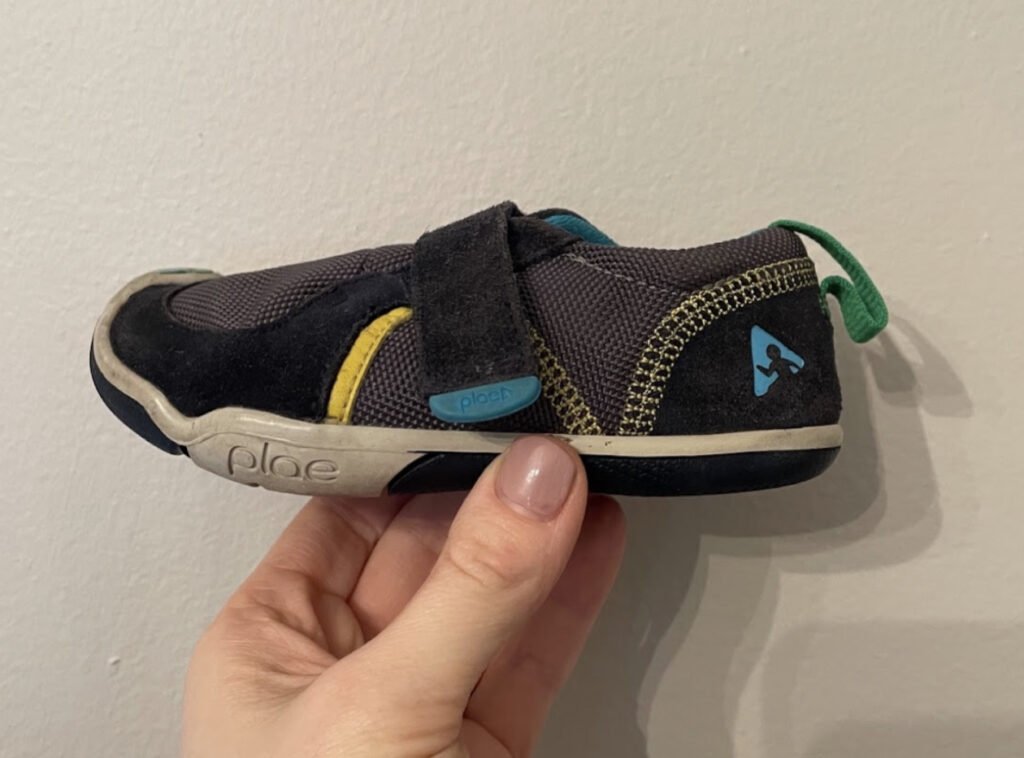 Kids Plae shoes come in US little kid size 5- US big kid size 4.5. Once you get into the larger sizes, the toe box tapers off quite a bit, so I would not recommend them past the little kid sizes. The kids shoes are made for a more narrow foot and the toe box shape is the same throughout all sizes. A fuller foot volume can be accommodated in the tab models by replacing their regular tabs with the longer ones! Their sizing chart is extremely helpful in determining both length and volume.
What you might not notice at a glance is the handy piece of Velcro on the tongue to keep it in place! This keeps the tongue in place no matter the foot volume! A very thoughtful feature. Lastly is how wide the opening is when the fastens are undone. There is so much room for my kiddos to get their feet in. An invaluable addition for independent dressing!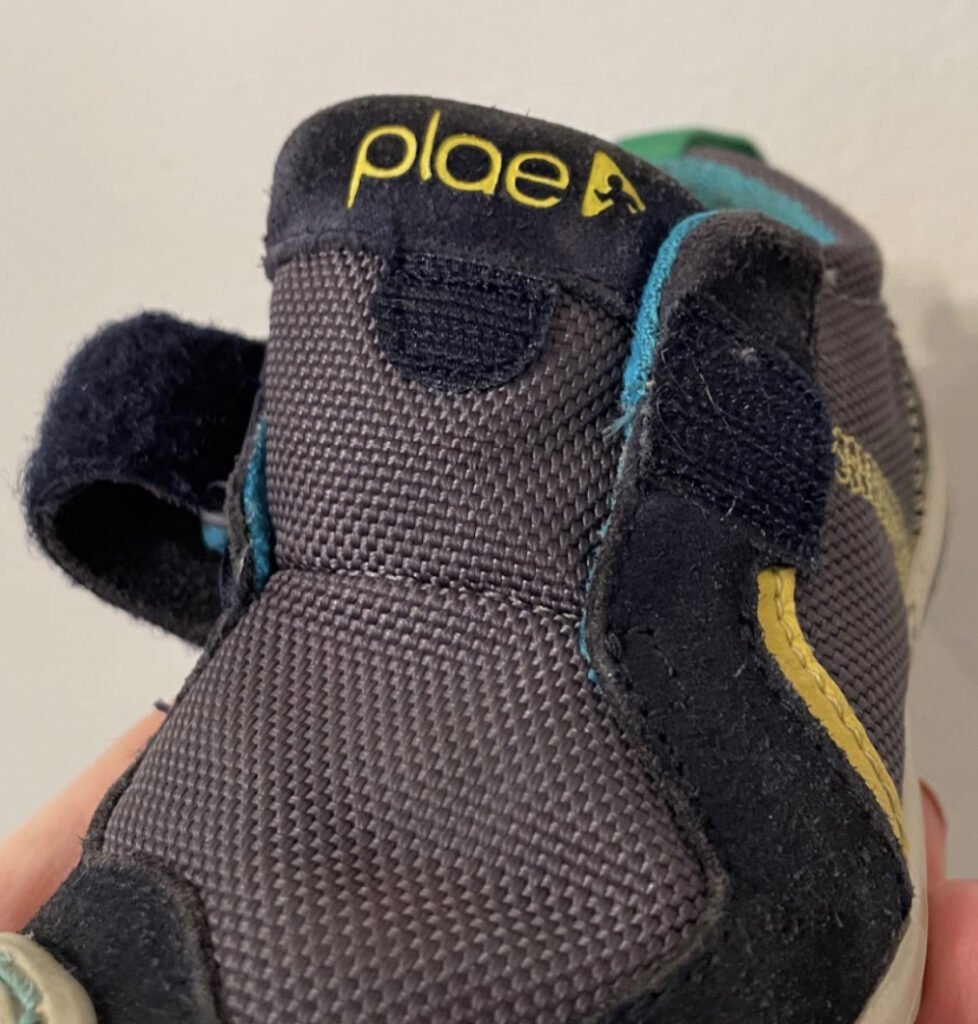 Plae Shoes Cost & Ordering
Plae shoes are readily available both on their site and on resale places like Mercari, Poshmark, EBay, Facebook marketplace, and the two minimalist B/S/T groups on facebook. Be on the lookout for them in thrift stores as well! I've paid as little as $8 for these for my kiddos. You really can't beat that! If you're looking to buy them new to use them for multiple kiddos, pricing starts at $39!
Kids Facebook B/S/T group up to size 39 linked here.
Minimalist shoes in all sizes linked here.
This company also offers a pretty impressive rewards program. Each dollar that you spend with them earns you 5 points. You can earn hundreds of extra points by following them on social media and you can even resell your Plae shoes to them for 750 points! Your birthday gets you an additional 750 points. All of these points can be redeemed for great discounts to their shop. Yet another jaw-dropping offer from this company. Read more about this program here.
Plae Shoes Review Conclusion
Plae shoes are an easy yes for kiddos with a more narrow foot who are hard on their shoes or want some pizazz! They are long-lasting, fun, and easy to find. They also hold resell value – I think you'll be happy with any model that you pick up from them.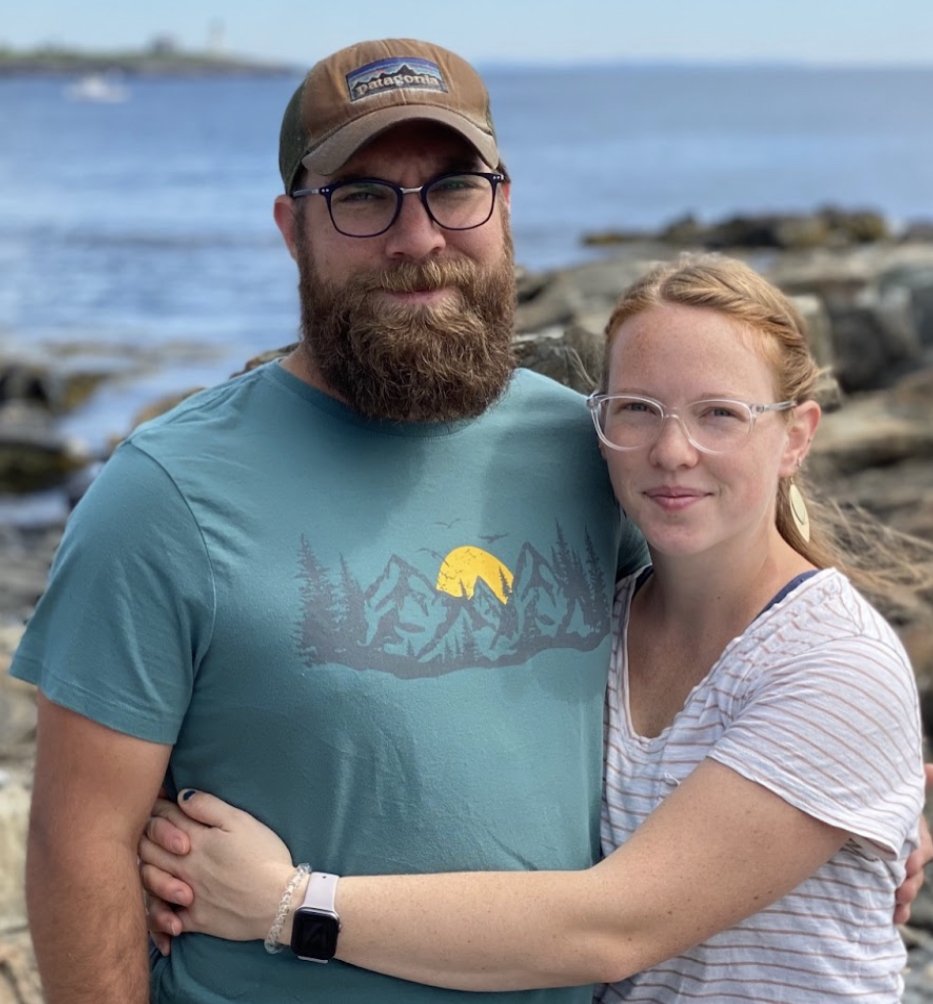 Hi! I'm Heather! I'm a barefoot shoes enthusiast and have been working for Anya's shop for a year now. I absolutely love it! I'm a wife and mom of three. I love the outdoors, calligraphy, laughing, and people. Thanks so much for reading!