by Samantha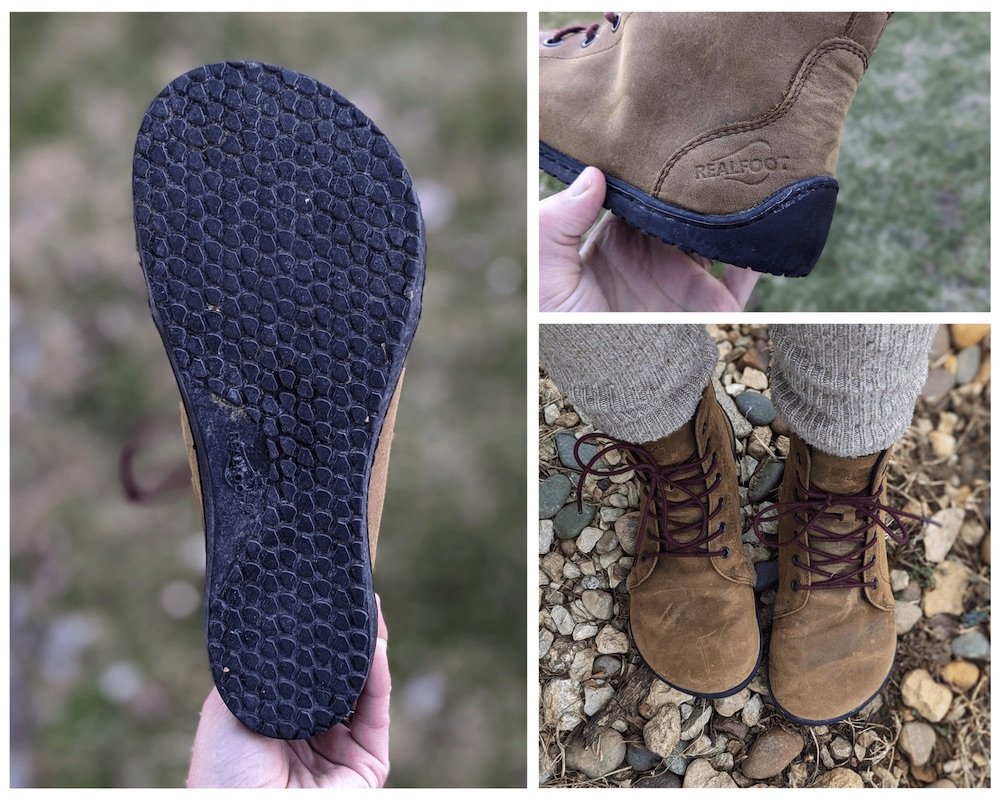 Realfoot makes barefoot shoes with an unapologetically wide toe box. They are more than just foot shaped; they are full range of motion SPLAY shaped. Keep reading to find out if Realfoot is the right brand for you!
Meet Realfoot
Based in the Czech Republic, Realfoot was co-founded by Matyas Kozma, a leading Czech natural movement instructor and Oldrich Antos, a creative entrepreneur and Aikido enthusiast. Together they spent several years studying feet, testing footwear, and developing a unique barefoot shoe. All Realfoot shoes are all handmade by world-class shoemakers from Zlín.
Their style offers are limited since they are a fledgling business, but I have been loving the Farmer Boots this winter and the City Jungle sneaker is a great addition to my spring barefoot shoe collection. First things first, let's get to know the Realfoot fit type!
Sizing & Fit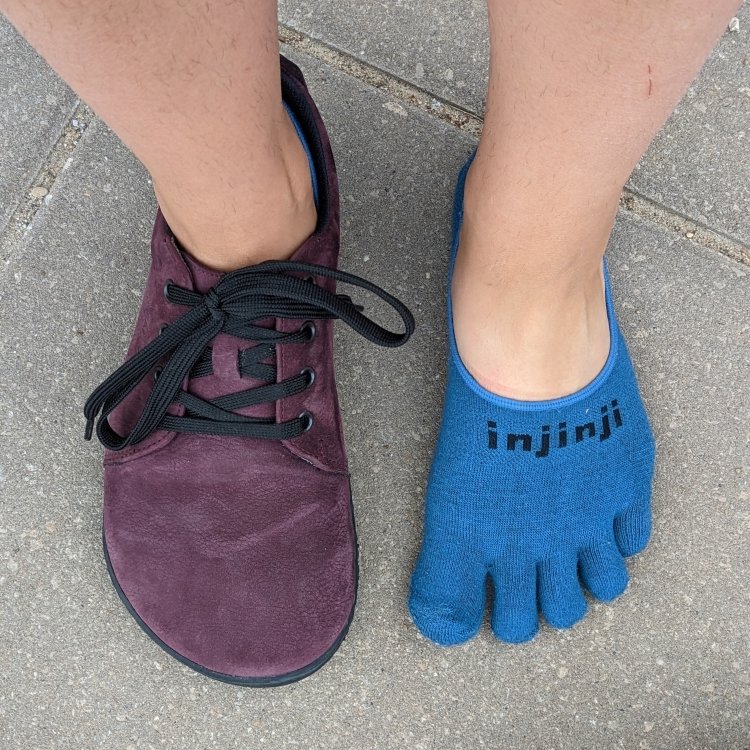 Realfoot shoes are shaped just like the name suggests – like real feet! You might already know, that feet come in many different shapes/types so knowing yours can be really helpful when picking out barefoot shoes. Realfoot fit type is:
Extra wide fan shape, narrower through the midfoot and heel
Square shaped toe box (lots of space for your pinky toes)
Ample vertical height in the toe box
High volume
True to size
Farmer Boots Review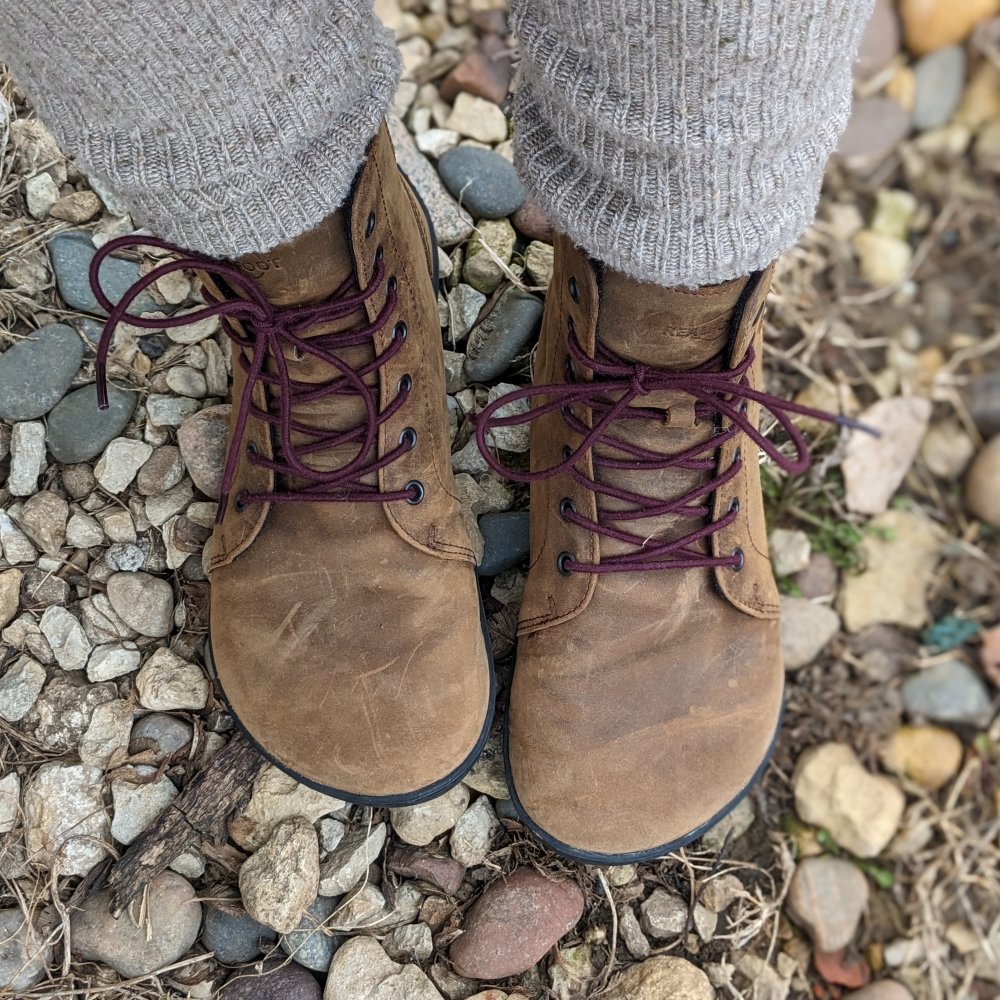 Leather + Fleece | Sizes EU 36-47 | Water resistant | 4mm 0utsole + insole
The Farmer Boots are surprisingly lightweight, and very flexible. A single boot (size 39) is less than 300 grams! They are lined with a soft, warm fleece that makes these appropriate for mild to moderate winters. One great thing about these barefoot boots is that the upper leather is soft and flexible right out of the box – no break in time required! The integrated membrane has kept my feet dry on slushy winter walks, but the tongue is not gusseted so you will get wet in a total downpour or deep puddle.
The insole is removable and if you want more cushion, you can find 6mm cork backed insoles here!
The tread on the outsoles are flexible in all directions and are excellent ground feel. Not great on ice, but really nothing but ice spikes are suitable for that! I like the little detail of the sole coming up the back of the heel a bit to protect the leather …. and after swapping the laces for elastic ones, I also use that little rubber area to step on the back to take them off hands free.
I really like wearing these boots. While most wide barefoot shoes fit my resting feet just fine, they don't offer much additional splay space for my extra wide feet. These do! They're even roomy enough in the toes for thick toe socks. I've been reaching for them over and over all winter, and they'll carry me right through spring as well.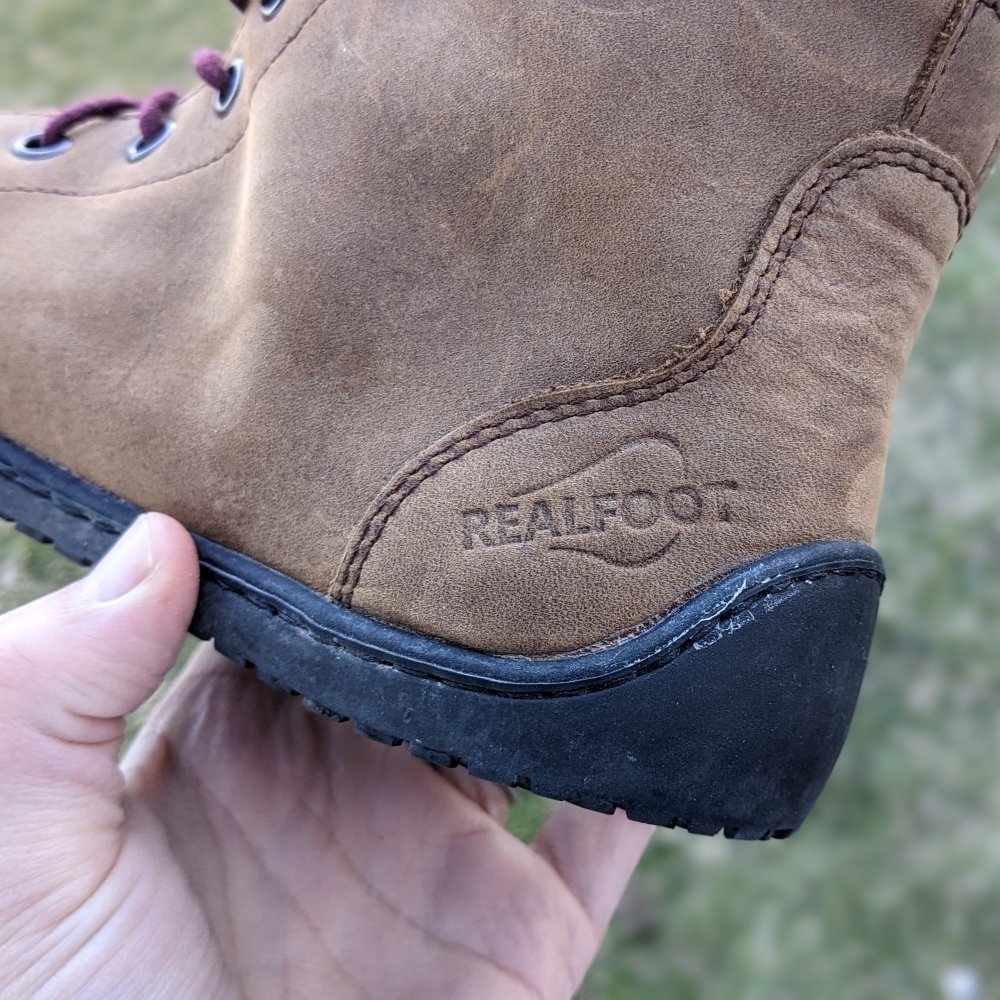 ---
Realfoot City Jungle Review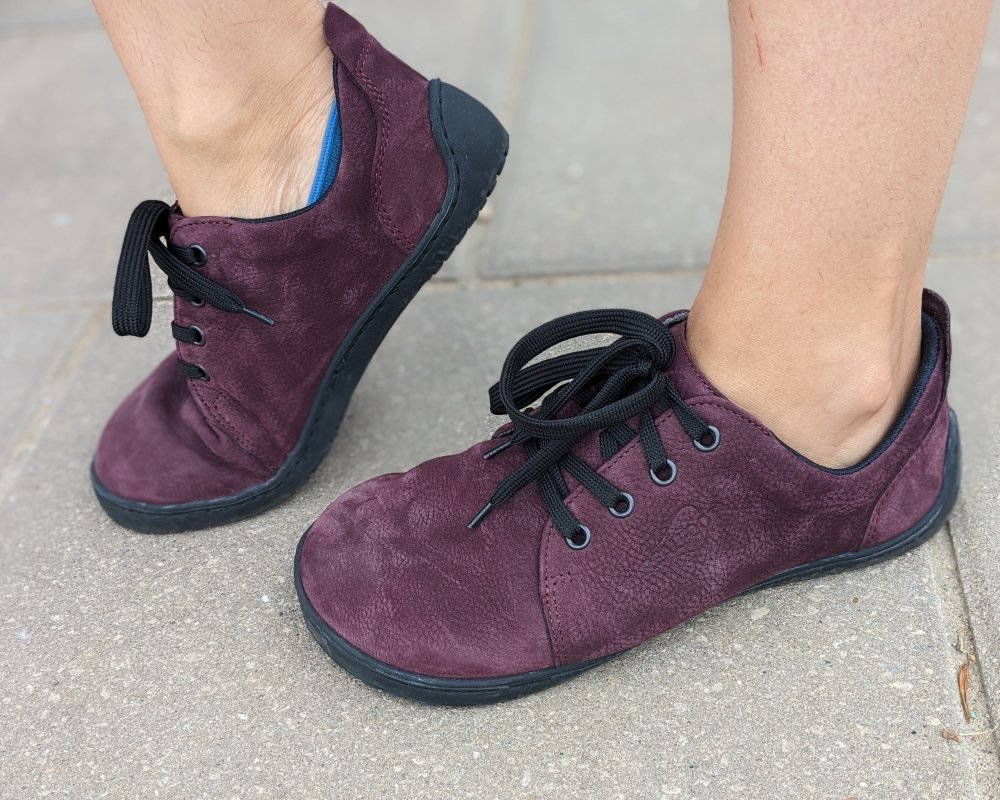 Leather + Fabric | Sizes EU 36-47 | 4mm 0utsole + 4mm insole
The City Jungle sneaker from Realfoot has the same extra wide toe box as the Farmer boots, but in a super soft low cut year-round barefoot sneaker. Since I planned on wearing these with thin socks or barefoot, I went with my usual EU size 38 and they fit as expected. The upper is suede, lined with a silky smooth fabric and they are comfortable right from the first wear. I love a pair of shoes that doesn't need breaking in!
One thing I especially like about the City Jungle is the very low cut areas on both sides of the ankle. In addition to preventing any ankle bone rubbing, this allows for me to actually slip them on without untying! I cannot usually do this in sneakers, so that was so exciting. I tried them without socks the first few wears, but found my feet got too sweaty, so I've been wearing them with thin toe socks instead. If you want something more breathable, I'd opt for the mesh Natural Runner model Realfoot also carries.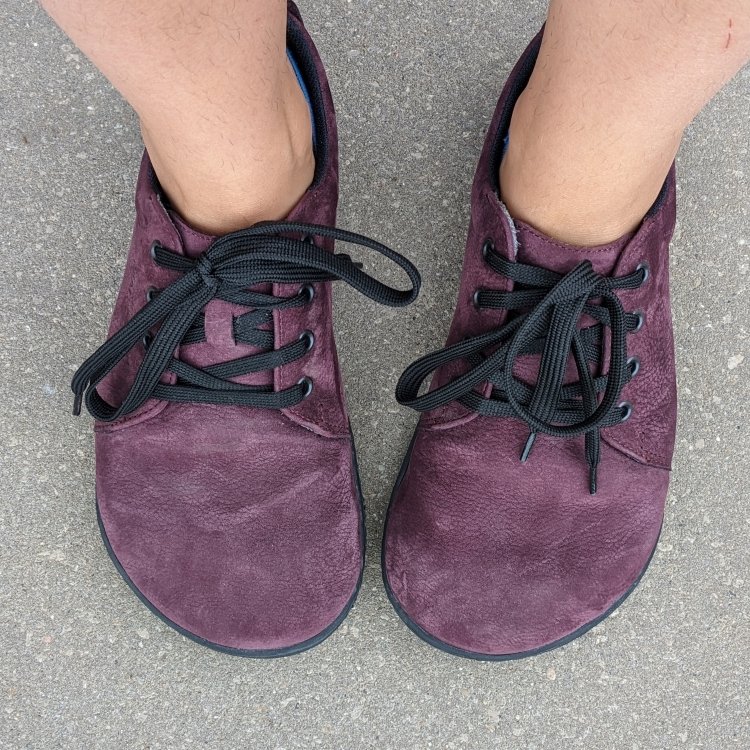 Ordering
Realfoot ships most places worldwide utilizing several different shipping carriers. After completing your order, you'll be redirected to another site to complete payment and will also receive an email with payment instructions (this is common for businesses in Europe). For US customers, shipping is now only 19 EUR via FedEx! Shipping options for other countries can be found here.
Conclusion
Realfoot is committed to making a new level of barefoot shoes that will protect your feet, but also give you the ultimate amount of toe space. They're comfortable straight away and have been a total delight to wear with so much toe space. I am looking forward to trying additional styles!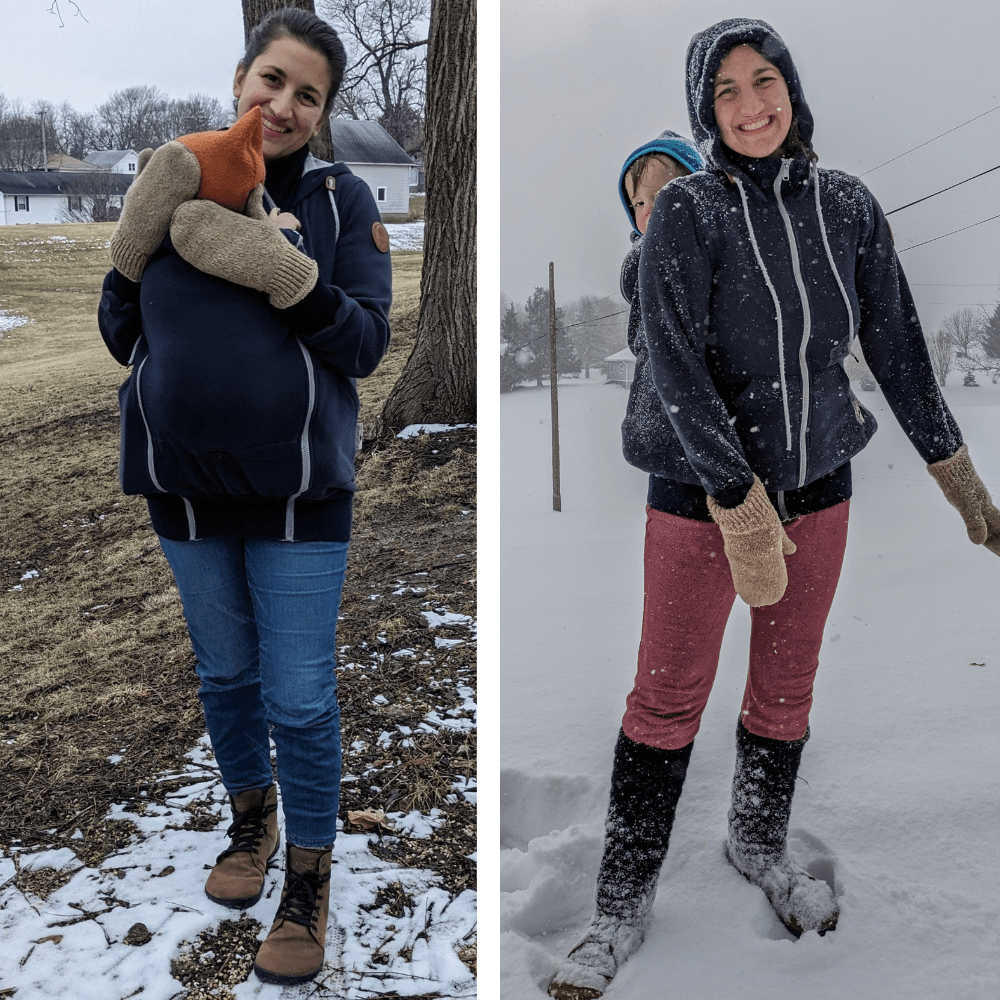 Samantha is a writer, researcher, and executive assistant for Anya's Reviews and stay-at-home mom to 5 littles. In addition to shopping online for footwear for her family, she spends her time homeschooling, reading, weaving, and doing home improvement projects with her husband.