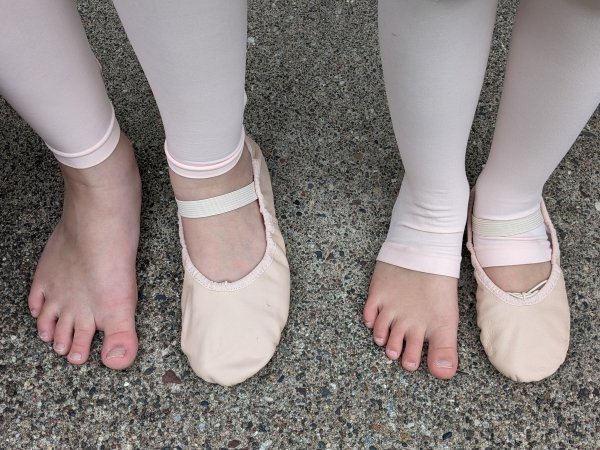 If you are looking for ballet shoes that are more friendly friendly for dance class, here are some tips:
Shoes – Some studios will let you go totally barefoot for classes so it's worth asking! Otherwise, there are brands of ballet shoes that come in multiple widths like Bloch listed below. Even though the toe box is tapered, the wider widths do give you more material around the outside of the shoes which give more space for the foot to spread out.
Tights – If your studio allows, opt for footless or stirrup tights that won't restrict toes.