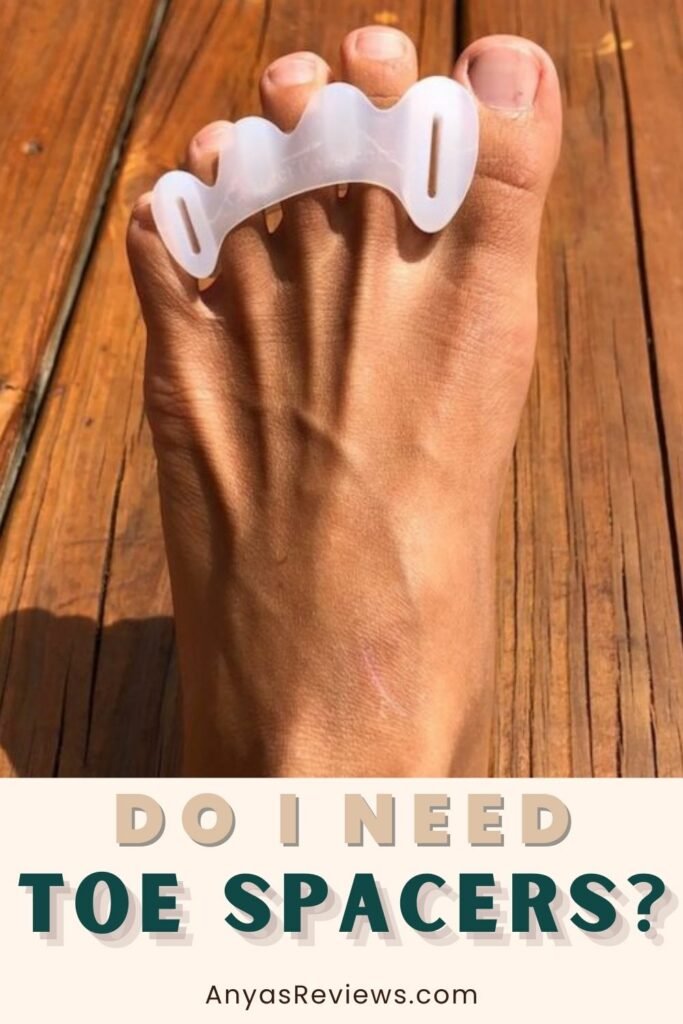 Toe spacers have myriad benefits for your feet and can help you transition to barefoot shoes faster, but they aren't a requirement.
Here are some reasons to consider toe spacers:
They help align the toes. When the big toe is aligned you can access your arch muscles while moving. It can also bring pain relief from bunions and prevent further deformity.
They break up dense tissue in the foot by spreading out the metatarsals. This can ease chronic plantar fascia pain and hammer toes.
They bring blood to the foot, which speeds up healing and improves function.
While there are many options out there, I personally use and recommend Correct Toes. You can learn more about Correct Toes here.