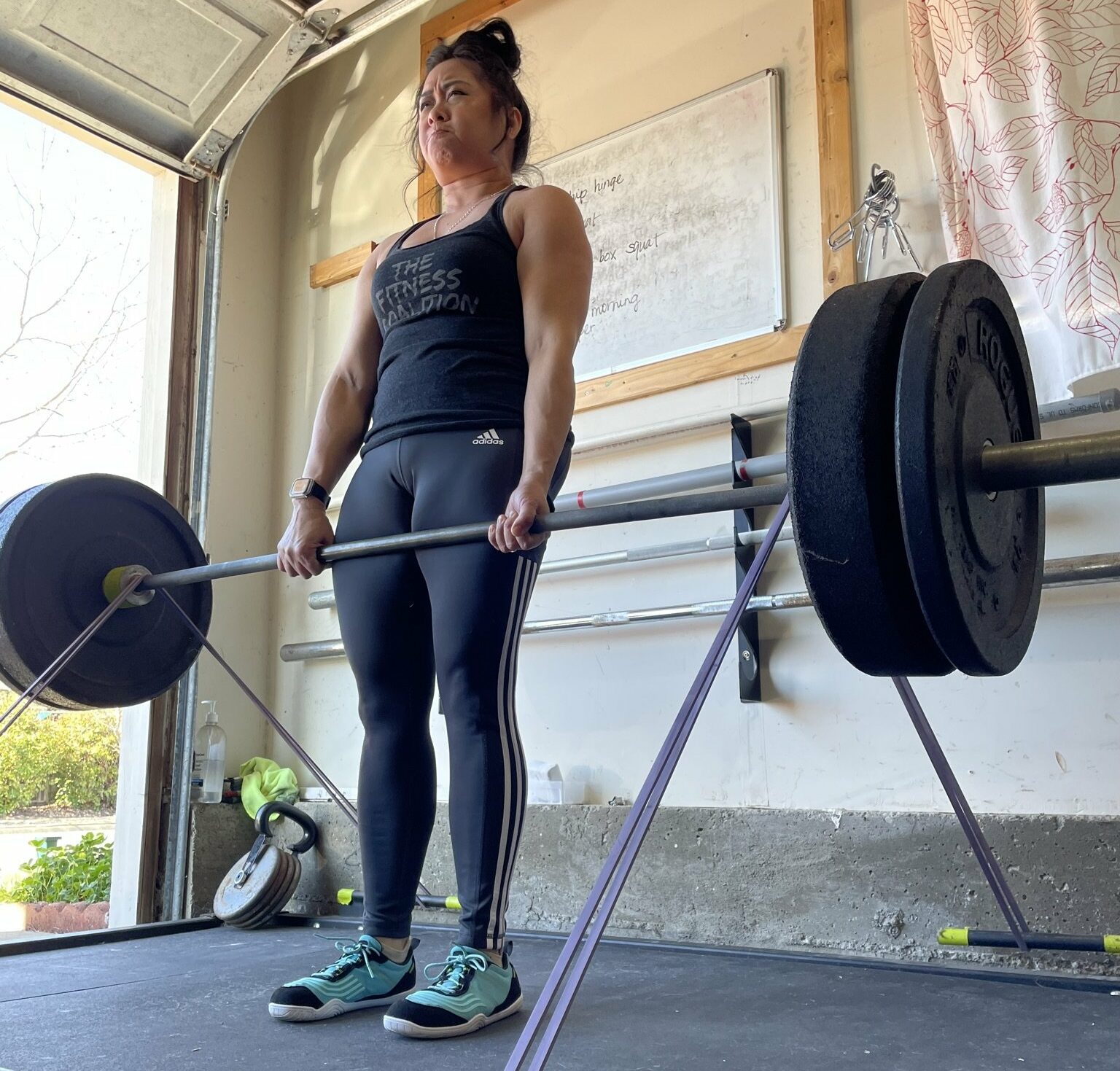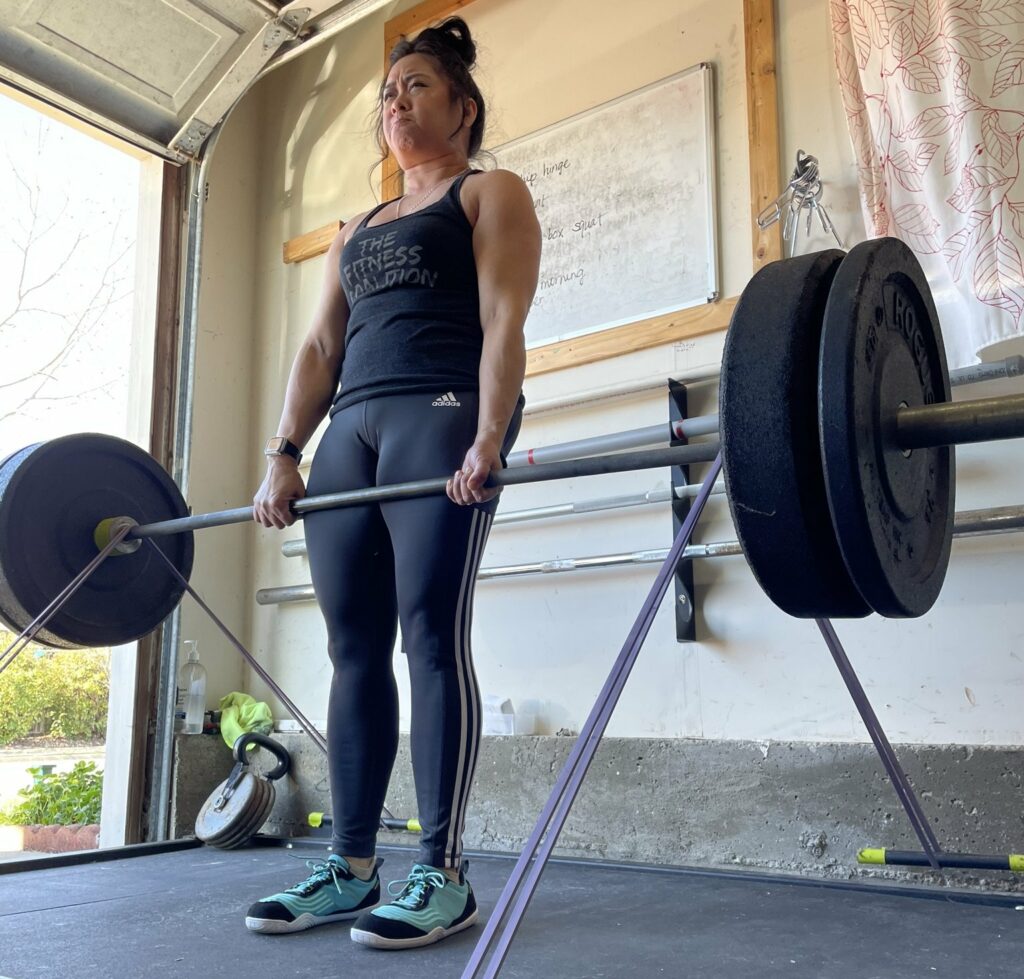 by Heidi
In my eyes, Xero Shoes can do no wrong. From running shoes, to dress shoes, to adventure sandals and everything in between, Xero Shoes has something to offer for everyone. My household alone owns 14 pairs and counting! The new 360 Cross Training Shoe combines everything I love in a barefoot athletic shoe along with some majorly cool upgrades I didn't know I needed. Read on for my review of the Xero Shoes 360 Cross Training Shoe.
Why I Lift In Barefoot Shoes
Allow me to tell you a story. There was once a time in my life when I could barely lift my toddler's diaper bag without feeling pain. It was 2018 – I had just turned 37, my hips were suffering from a difficult pregnancy two years prior. On top of that a bunion gave me sharp, stabbing pains daily, my joints ached, and my body felt weak. In short, I was miserable, and I had had enough. Impulsively, I joined the local Strongman/Functional Fitness gym in my area despite having no powerlifting experience and the rest, as they say, is history.
There at the gym I first learned about the barefoot movement. Everyone I encountered was either lifting barefoot or in barefoot shoes with a wide toe box (you can learn more about what a barefoot shoe is here).
My coach introduced me to the idea of needing strong feet and being grounded in flat shoes to utilize all the correct muscle groups and have good form. For my entire 37 years of life, I had been squeezing my feet into pointy toed, overly cushioned shoes, so this concept felt foreign to me. But it also sparked a curiosity into how much our feet play a role in overall body health. I was willing to do anything to help my body get stronger and get rid of my daily pain. So I dove right in.
Let's take a look at how a barefoot shoe like the 360 compares to traditional lifting shoes.
Xero Shoes 360 VS Traditional Lifting Shoes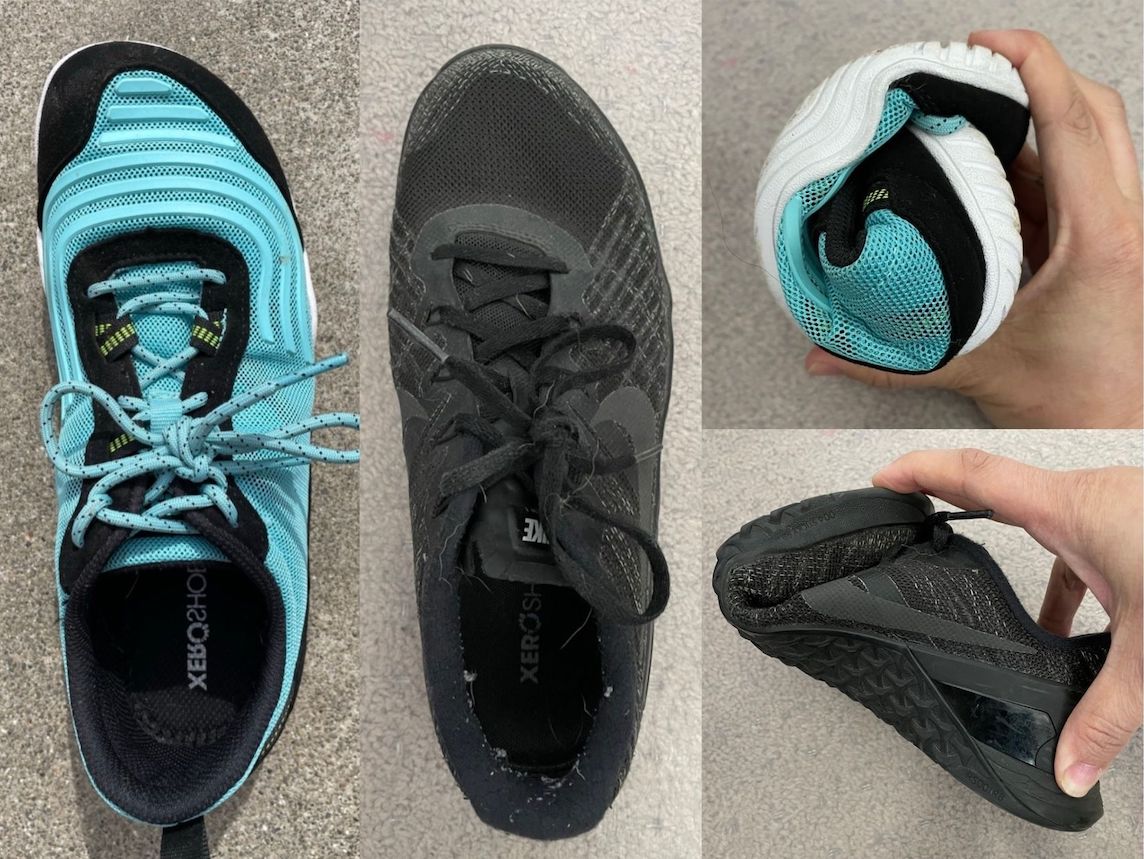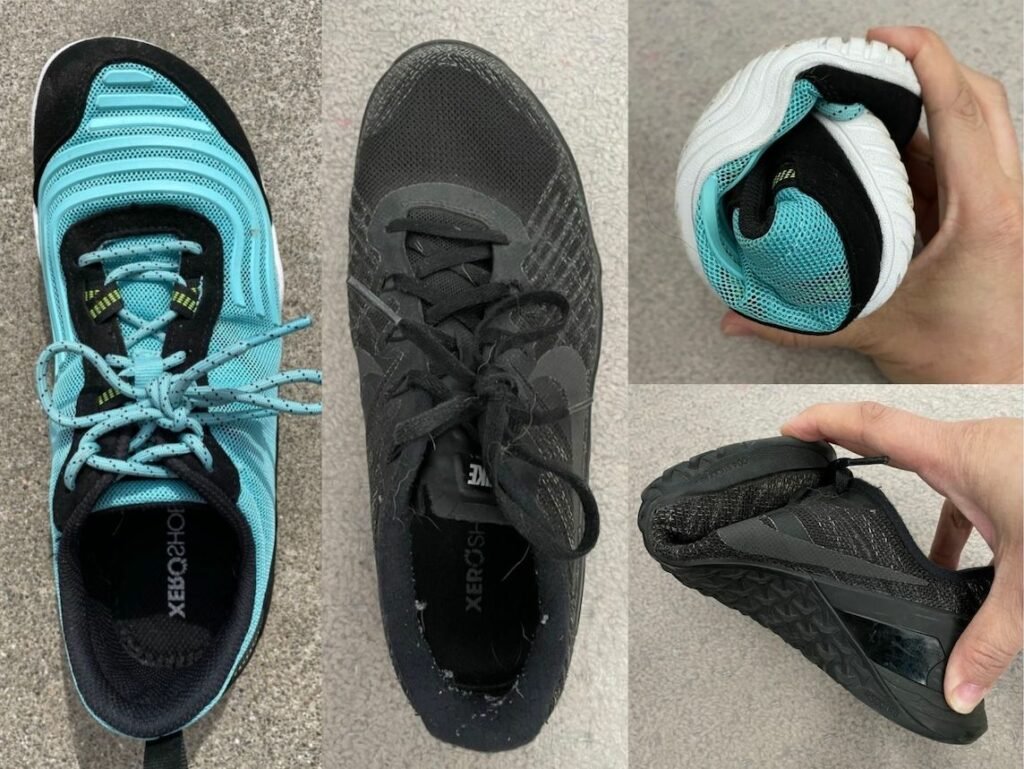 In traditional Crossfit boxes, the majority of people are wearing a cross training shoe designed by Reebok, Nike or No Bull. They all have a pointy toe box, rigid sole, and heel to toe drop of anywhere between 4 – 8mm (meaning they're not totally flat).
The reasoning behind these stiff, elevated shoes is for more "stability" when performing any heavy lifts or Crossfit style training. However, would performing heavy lifts in what is essentially a stiff high heel bring you more stability or allow you to utilize your body mechanics to its fullest? I would think not. By contrast the Xero 360 has an anatomical foot shape and a thin, flat sole – so you can actually connect with the ground while you lift.
Also utilized in CrossFit is another pair of shoes, called "Lifters," which has an elevated heel somewhere between 12 – 25mm and is used for specific Olympic lifts (cleans, jerks, snatches, and any combination thereof). The 360 is a cross training shoe, and not a replacement for lifters.
Thankfully, there is a growing movement towards barefoot shoes in Crossfit and Powerlifting that leads me to think the tide is turning in our favor. Due to the guidance of my coach, I selected the Xero Prio as an alternative to those other lifting shoes.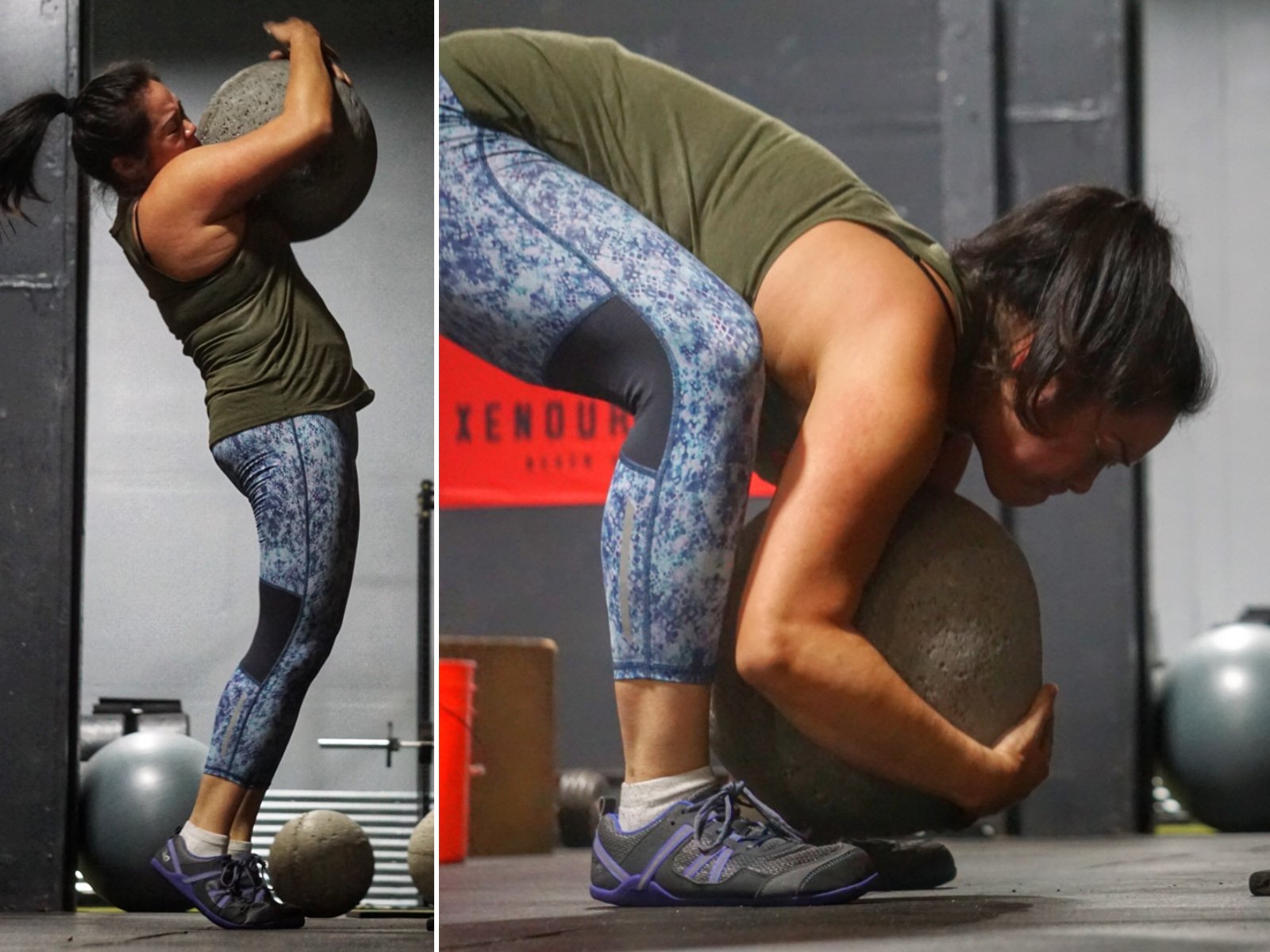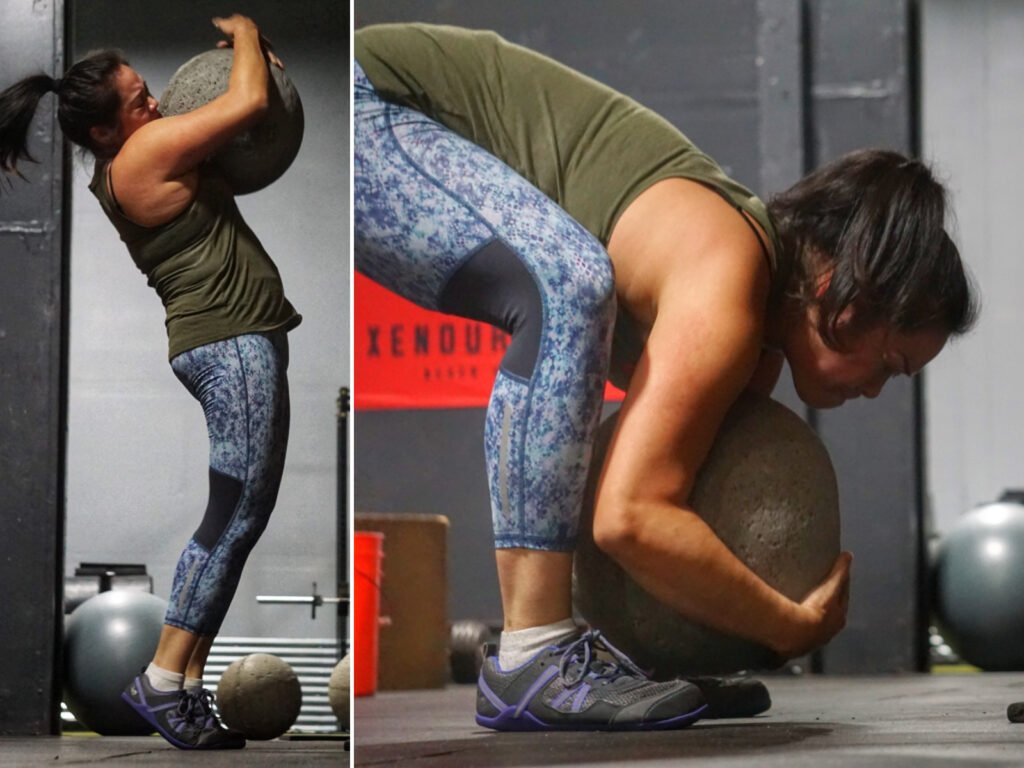 The Prio (pictured above), was Xero's original all purpose athletic shoe and my go to gym shoe before I got the 360. It was light, comfortable, and flexible with a wide toe box and zero drop. It allowed me to lift with the intent and purpose I knew my body wanted and needed. I gained strength, and eliminated much of my body pain by utilizing shoes that gave me the ability to feel the ground and use my muscles in ways I had never experienced before.
The 360 Cross Training Shoe has taken everything I loved about the Prios and improved on it so they're even better for cross training. Let's take a deep dive into why these Xero Shoes 360 Cross Training Shoes might be the best out there on the market today.
Xero Shoes 360 Review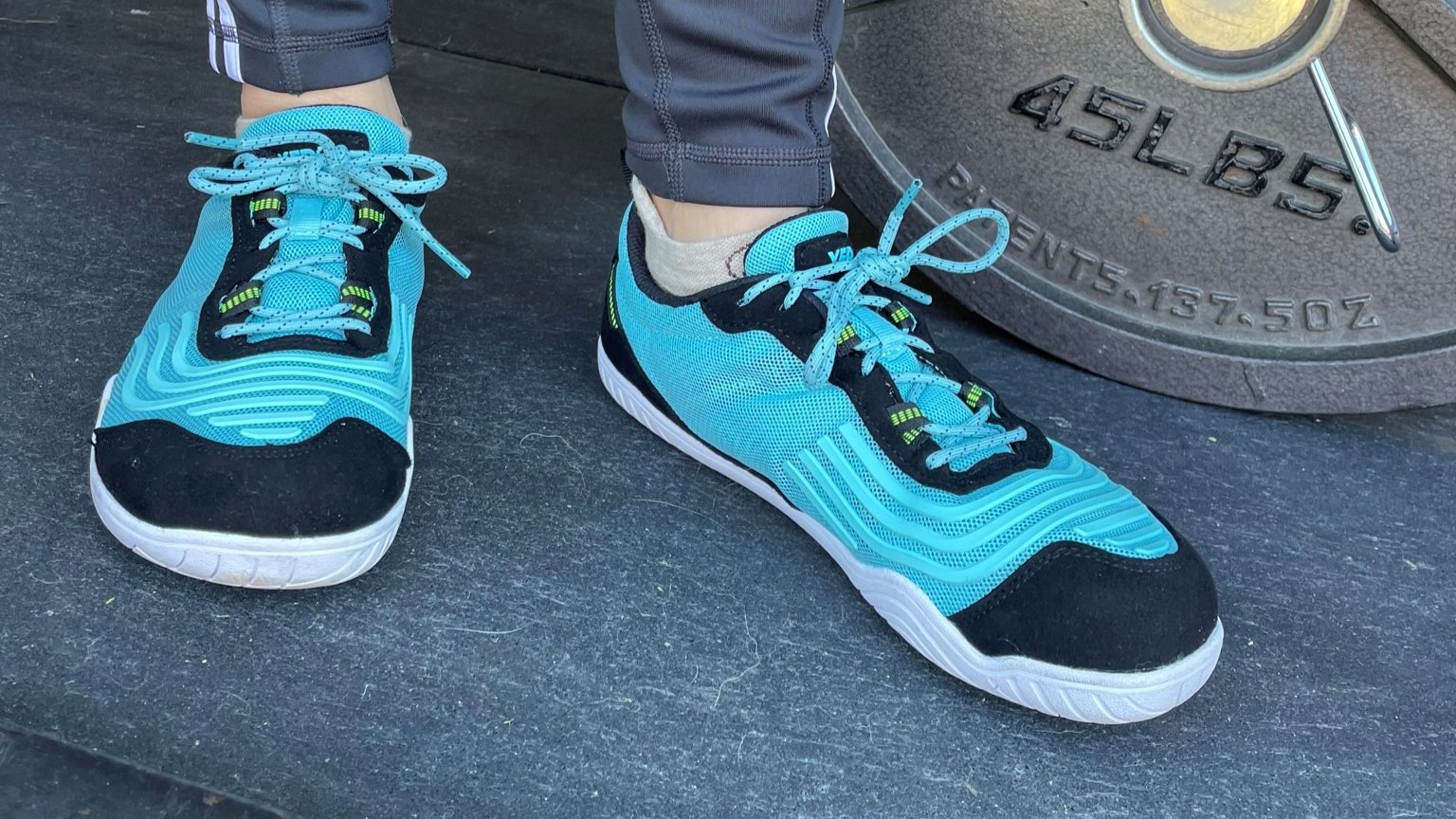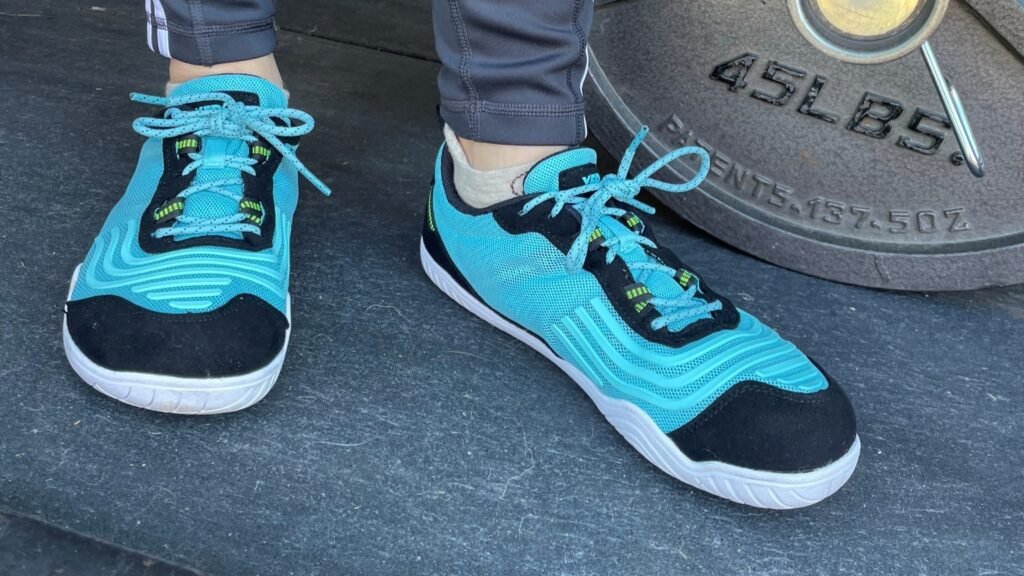 Vegan | US Sizes W 5.5-11 & M 6.5-15 | $119.99 | Removable Insole | Ships worldwide from US or EU
Materials and Construction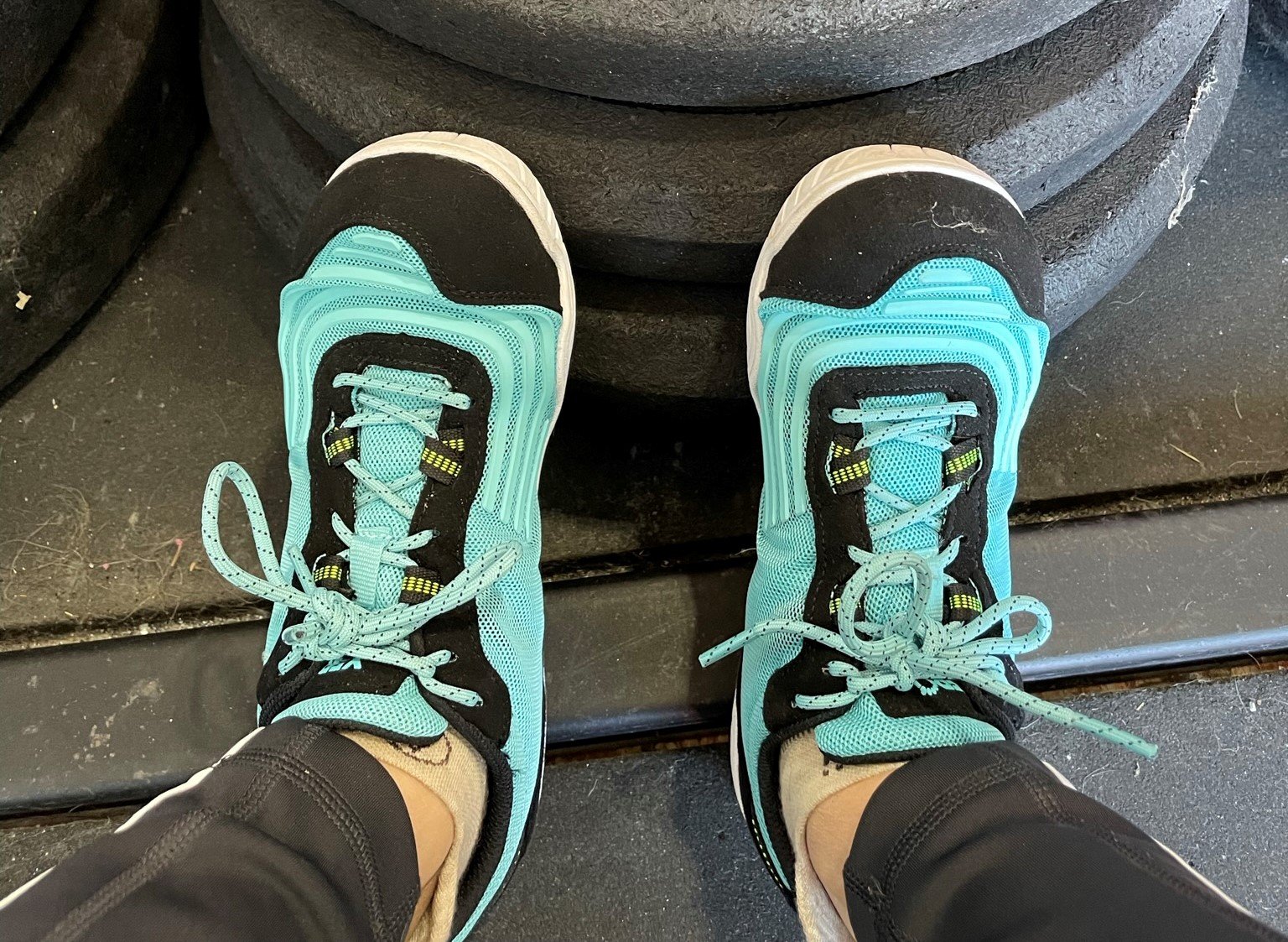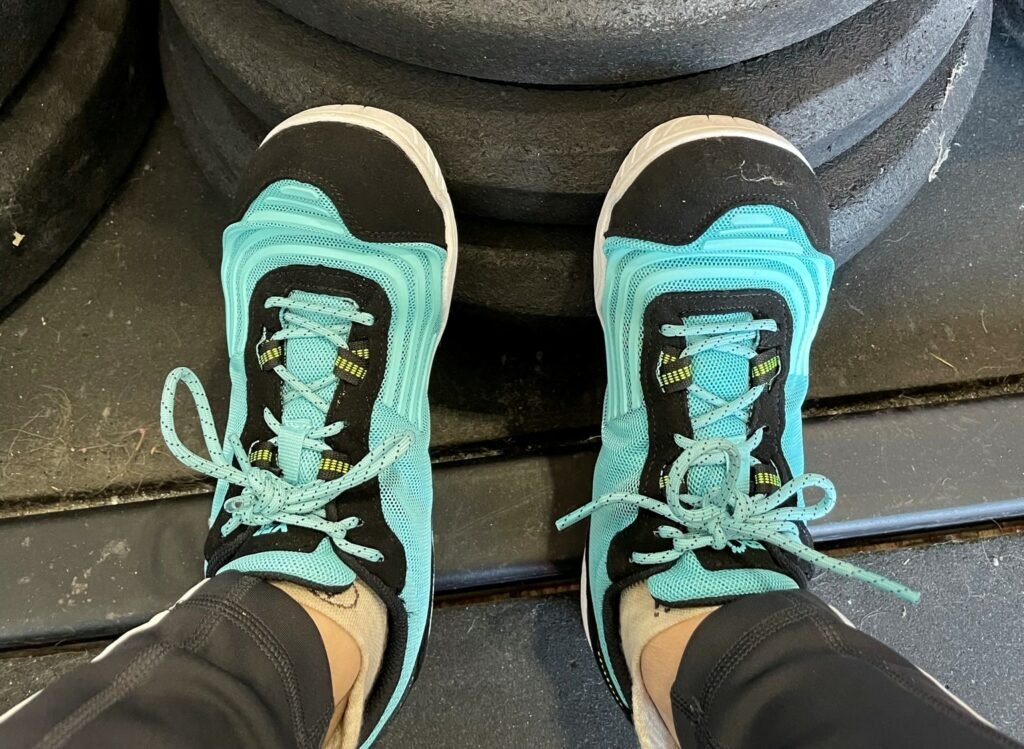 The 360's contain a rubber inlay over the top of the shoe for more friction during rope climbs and scaling obstacles (an important difference between the 360 and the Prio). The rubber also helps to prevent rubbing or tearing of the mesh upper. In addition, there is a thicker toe cap and the soles wrap higher around the sides of the toe box to accommodate any activity. The 360's utilize the huarache style lacing Xero Shoes is known for, which allows for a more snug fit around the mid foot area. However, these tension straps are now placed beneath the breathable mesh upper so as to not get worn out so quickly. In short, your foot is protected no matter what activity.
Rather than having a tread pattern that only goes in one direction, the 360's have an omni-directional tread that allows freedom of movement without the fear of slipping. There is even an additional circle tread pattern at the base of the big toe so that you can pivot quickly but still maintain your footing. This grippy tread also lends itself well to any plyometric style workouts ( such as jumping, lunging, sprints, lateral movements), parkour, any court sports; the list goes on! Box jumps feel particularly great in the 360's as you feel the added grippiness to keep you from slipping off. And with Xero Shoes 5,000 mile sole warranty, you know they believe in the durability of their tread.
A Wide Toe Box and Removable Insole
With an even more minimal sole than previous athletic sneakers from Xero, the 360's excel when used for powerlifting. The thin soles don't compress which allows for a more stable foot and ankle, and they are thin enough to allow you to feel the ground (remove the insole for an even thinner sole). The wide toe box also gives ample space for anchoring your toes and grounding your feet before you lift. Being zero drop, you utilize the full range of motion that your body was designed for. And during max effort days, the 360's allow you to recruit all the necessary muscle groups involved in the lift to help you get to another personal record!
Lightweight and Breathable
The 360's are 100% vegan friendly and are so lightweight, breathable and comfortable. At just 7.6 ounces each for a Women's size 7, you don't notice them on your feet at all! Though these are being marketed as cross training shoes, they really stand up to being an everyday shoe as well. I've even transitioned to using them as a running shoe and I love that the mesh allows my foot to stay cool.
As you can tell, all of these upgrades add up to a clever design for an all purpose barefoot cross training shoe, and general life shoe in my opinion!
Sizing and Fit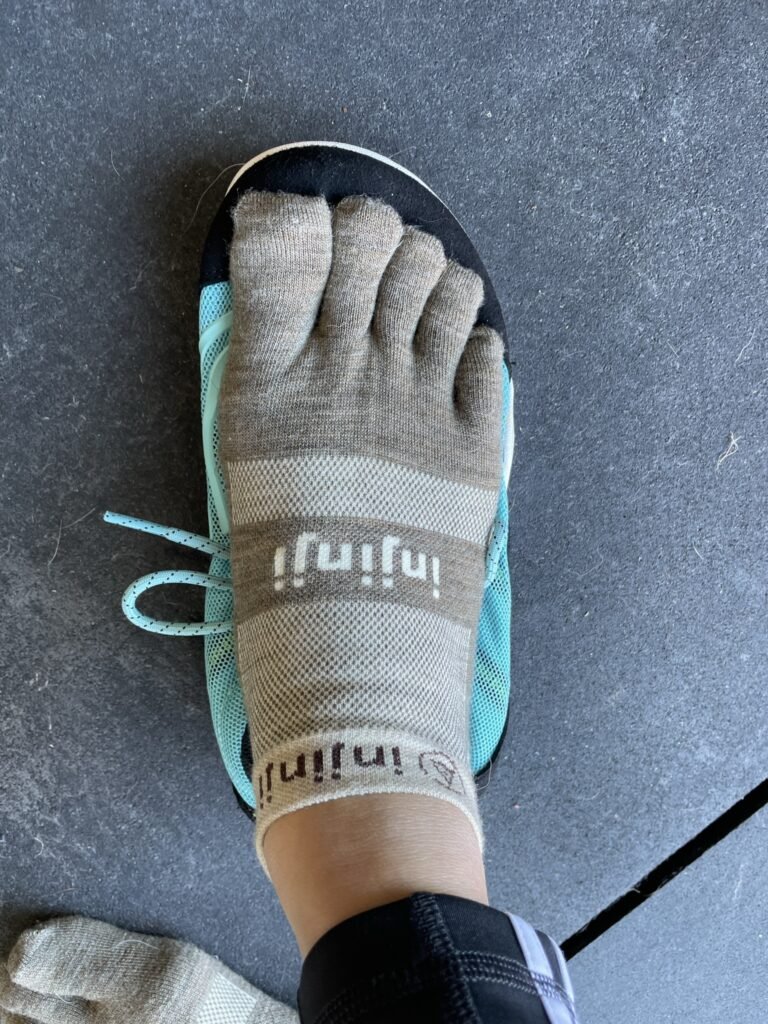 I have a low volume, mountain shaped foot with an average to wide toe splay. I can wear these shoes with and without the insoles. Since I am all for optimal ground feel, I opted to remove the insoles and adjust the laces to be more snug around the midfoot. There is plenty of room to loosen them for someone with a higher volume foot than my own.
I am usually an EU39, and based off of the Xero Shoes website size guide for the 360's, that puts me at a Women's size 8.5 (the same size I wear in Prios). Make sure to look at the size guide and translate your EU size, as that seems to vary depending on the shoe company.
Not sure what your foot type is, or how find your shoe size? Read this article.
Conclusion
The Xero Shoes 360's are truly an all purpose cross training shoe that allows you to be ready for any adventure life has to offer. With ample toe space, amazing ground feel, durability, and breathability, you can't go wrong. They are another great offering from Xero Shoes that really embodies their ethos and "Feel the World" motto!
Disclaimer: The 360 is a cross trainer, and might not be suitable for your specific sport. Please be safe and consult with a professional in your sport if you're unsure.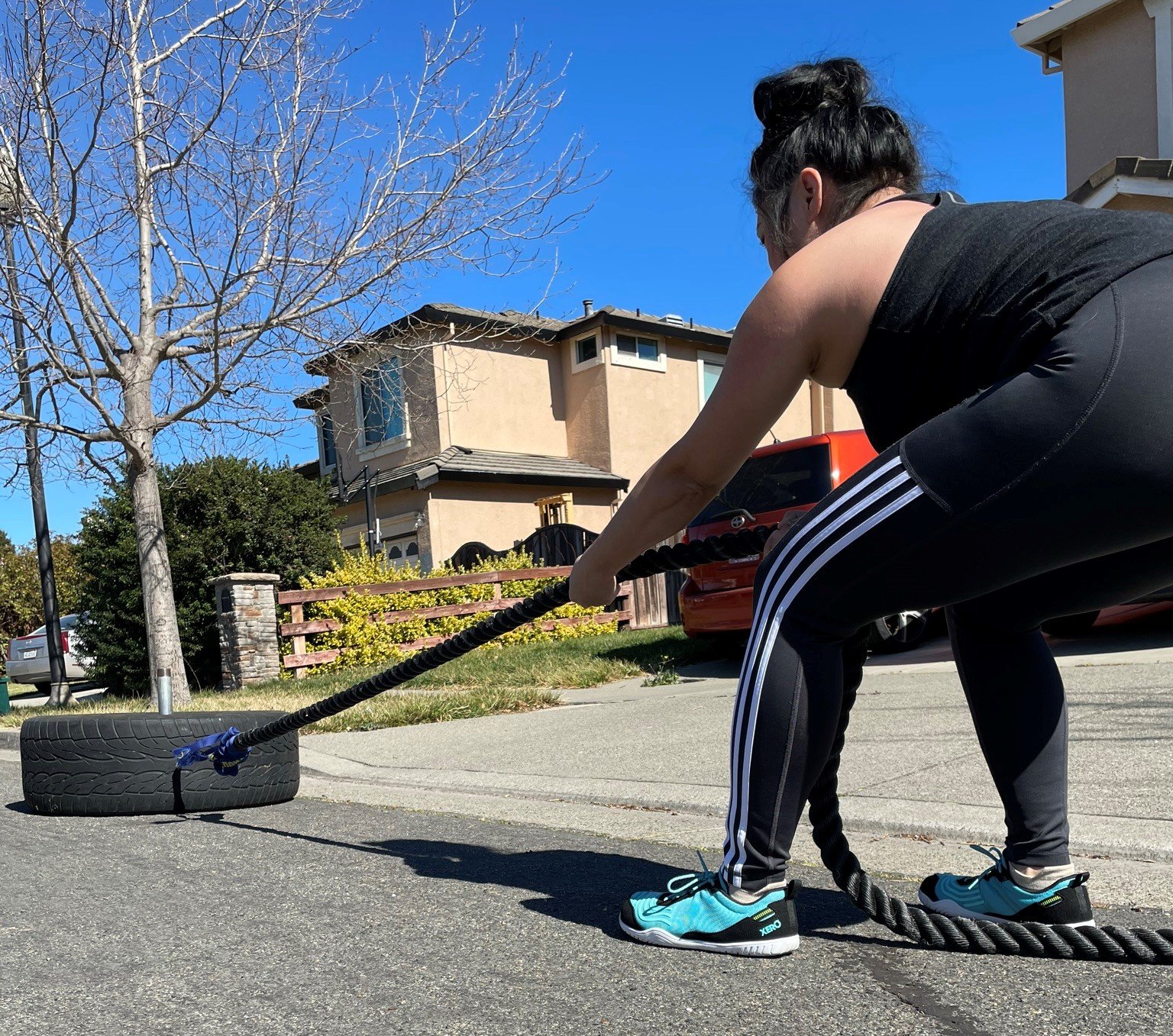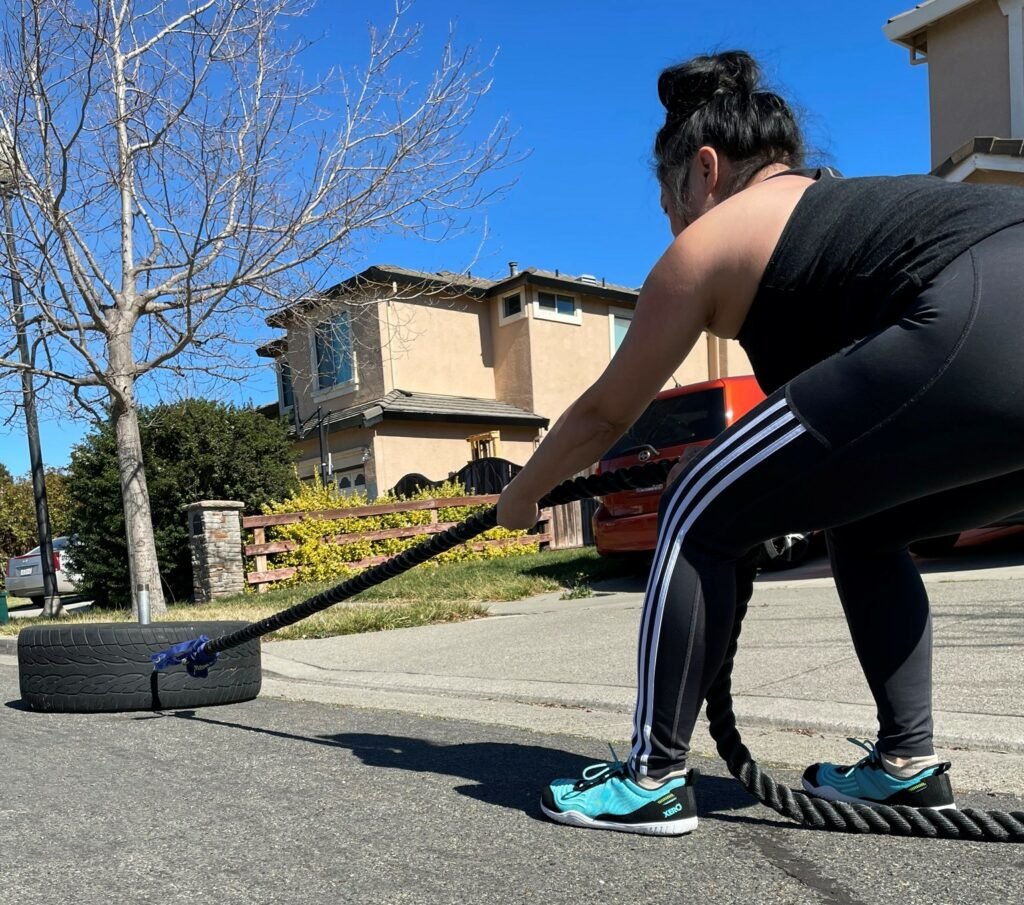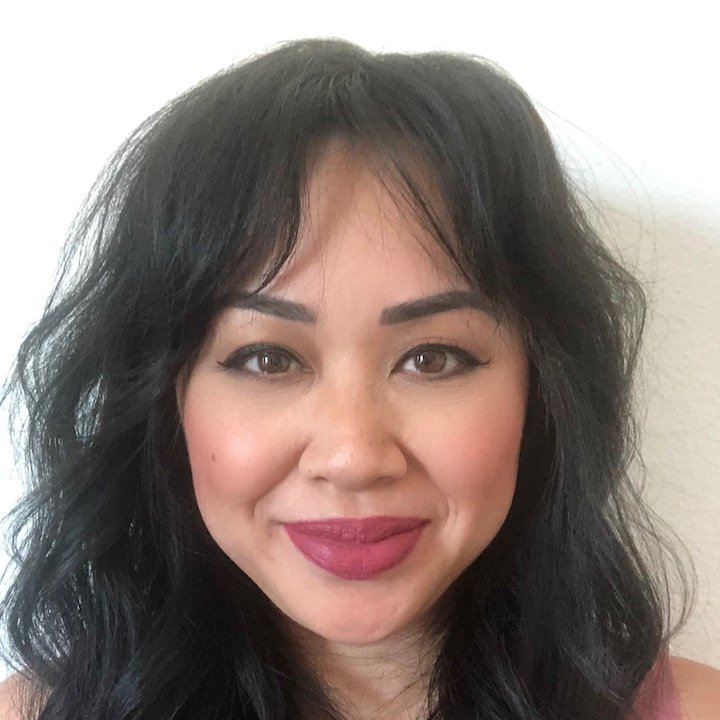 Heidi is an admin for the Barefoot Style Facebook Group and is an Automation Scientist by trade. She discovered the health benefits of barefoot shoes while training in Powerlifting and Functional Fitness. She is a Mom to 2 kids, 2 rescue dogs, and 1 cat, and spends her free time sewing and crafting.