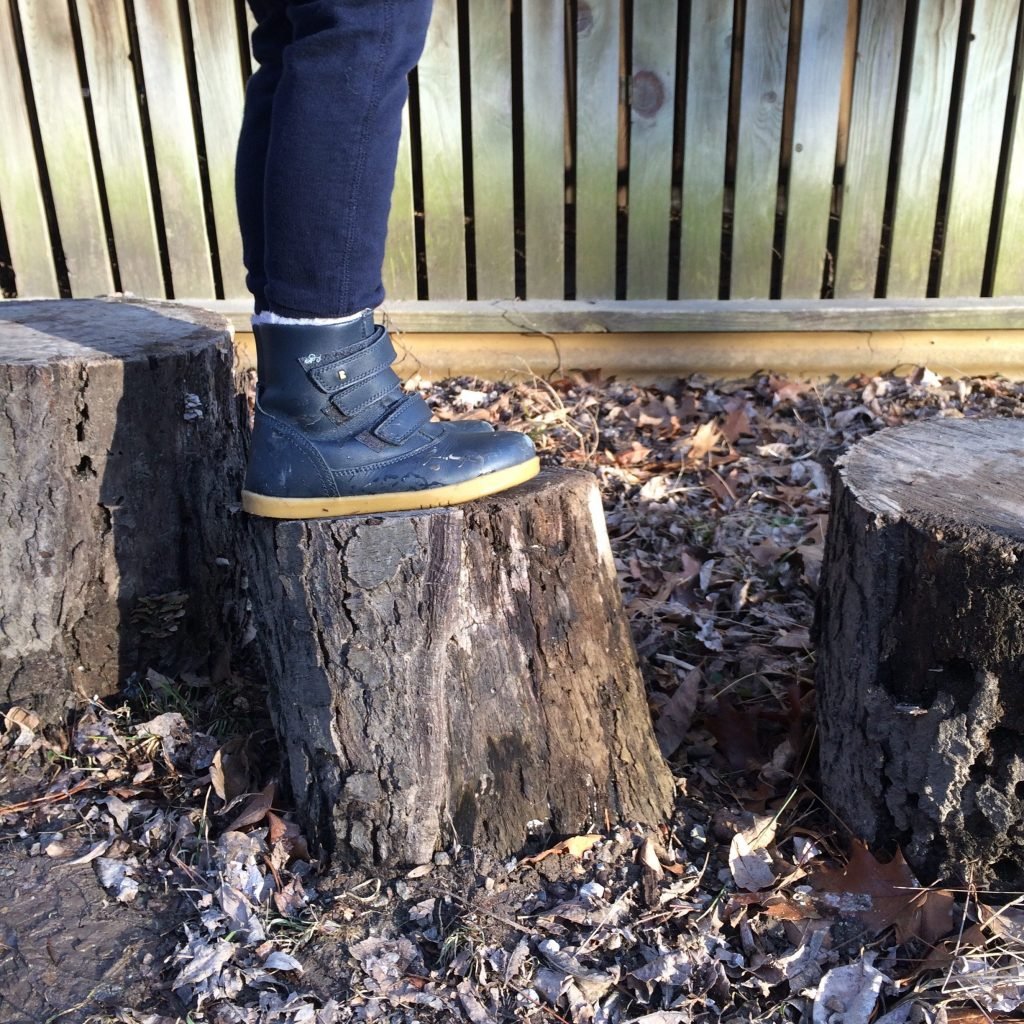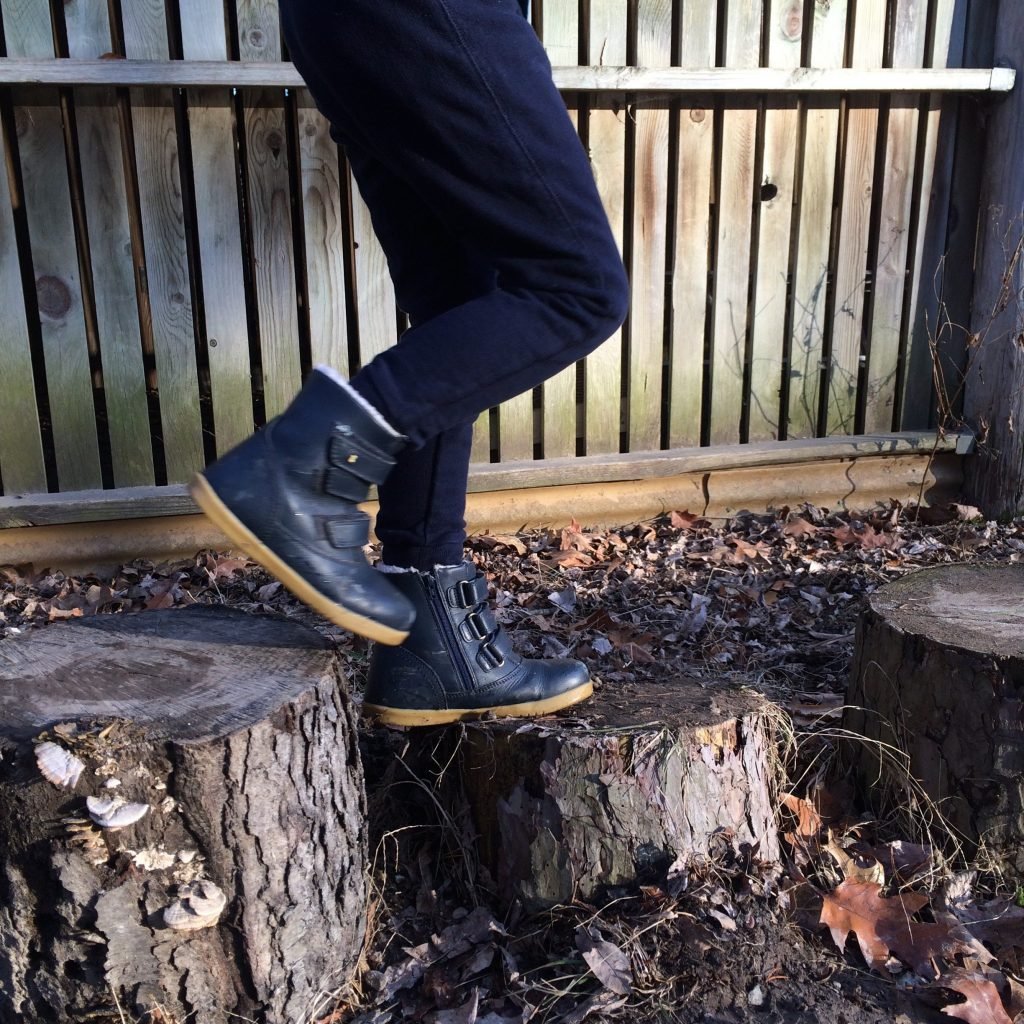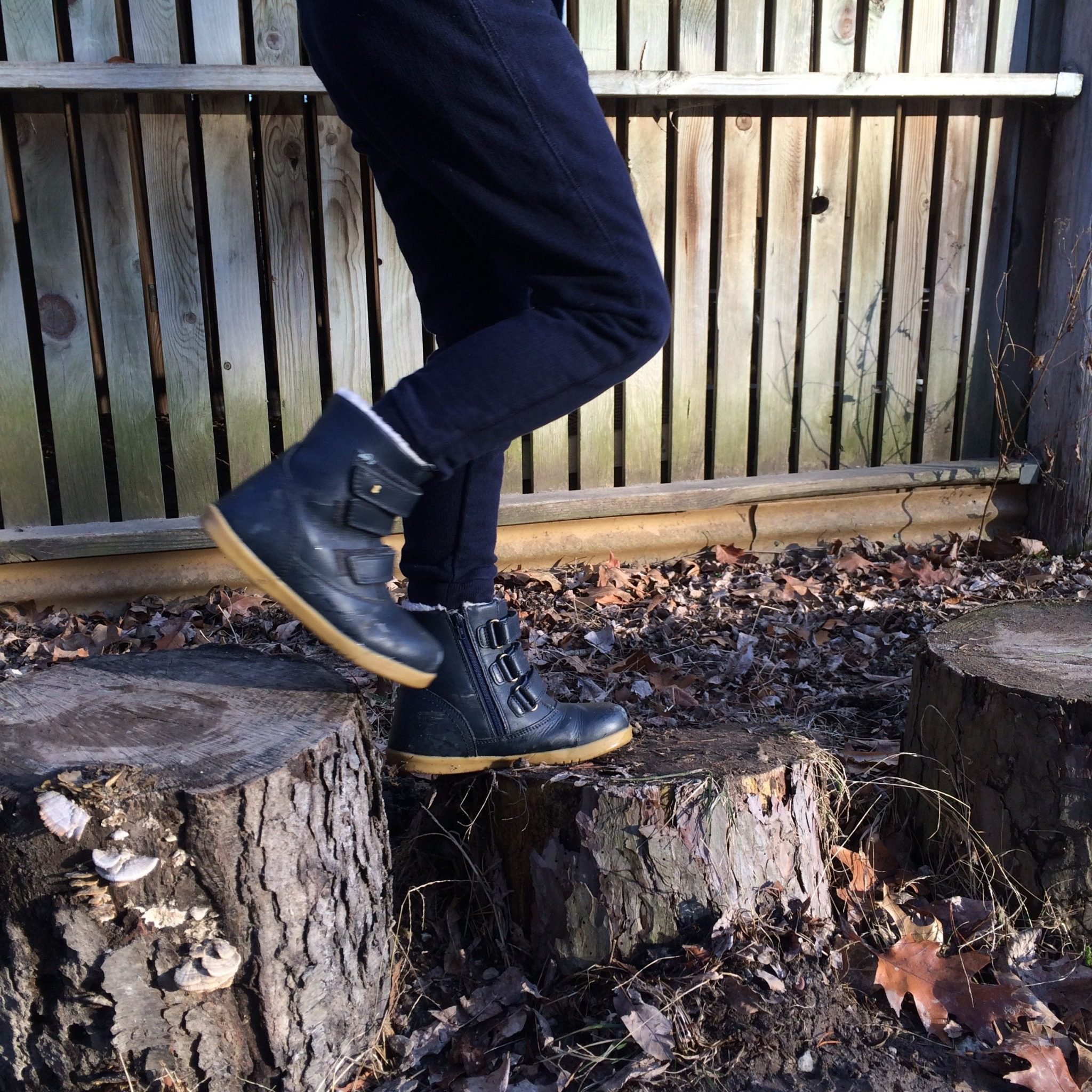 Buying boots for kids is an ordeal. My son might be the only person I know who is as picky as I am about footwear. So it was a relief for me to find ANY practical winter boots that he liked. Thank goodness Bobux makes blue shoes!
I've been outfitting my kids for winter with Bobux boots for a couple years now. After switching to minimalist shoes I was looking for something that would work in snow, but also be flexible and lighweight enough they can be worn everyday. I like the price point of Bobux (it gets heftier as they get older though!), and of course that they're zero drop, flexible, and a decently wide toe box, so I bit the bullet. We've been fans ever since.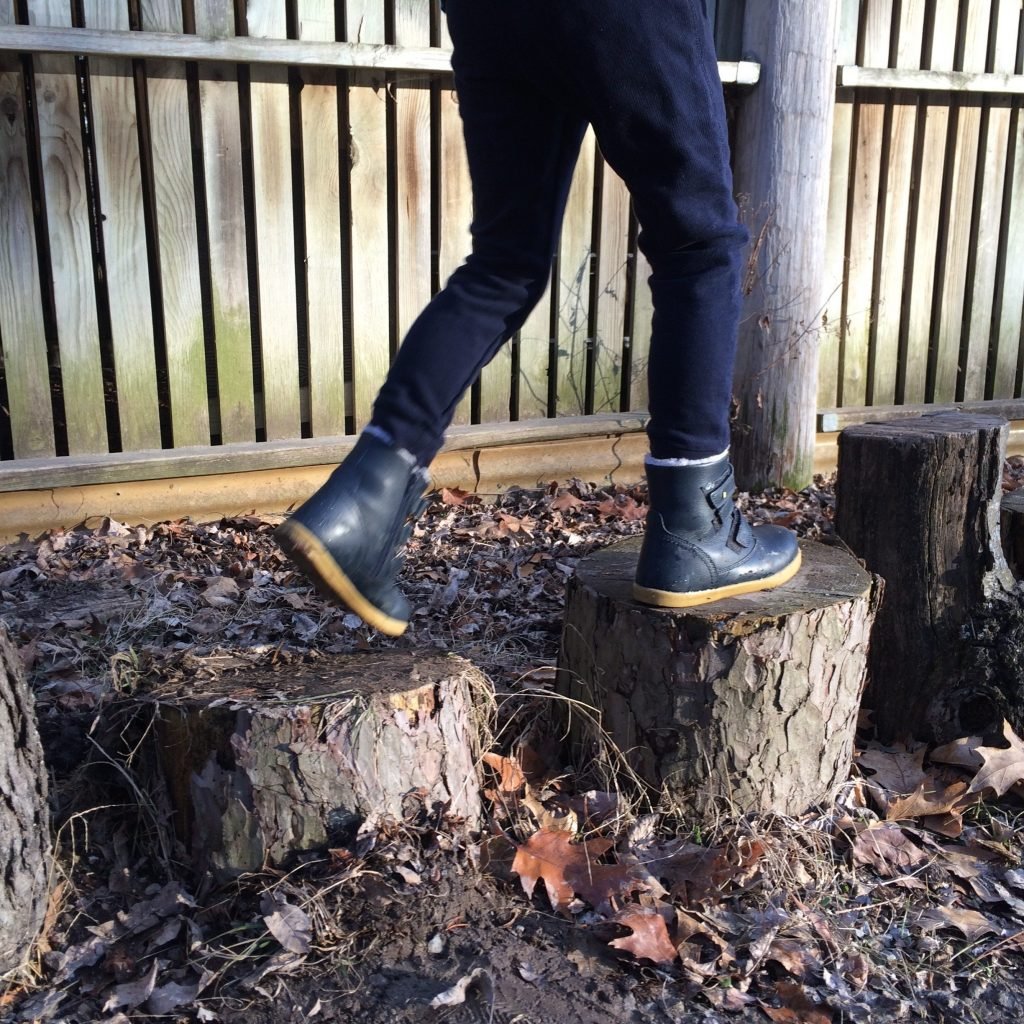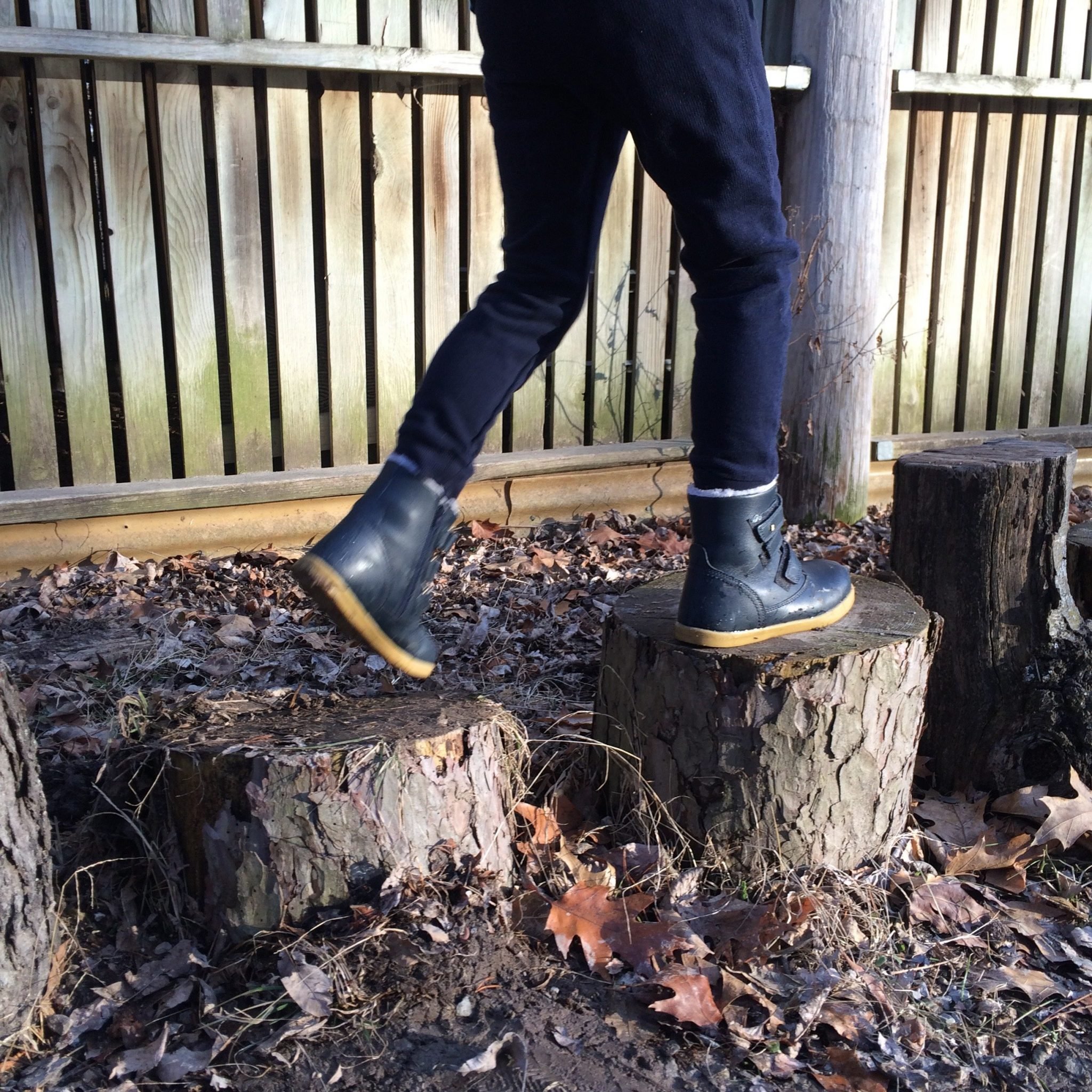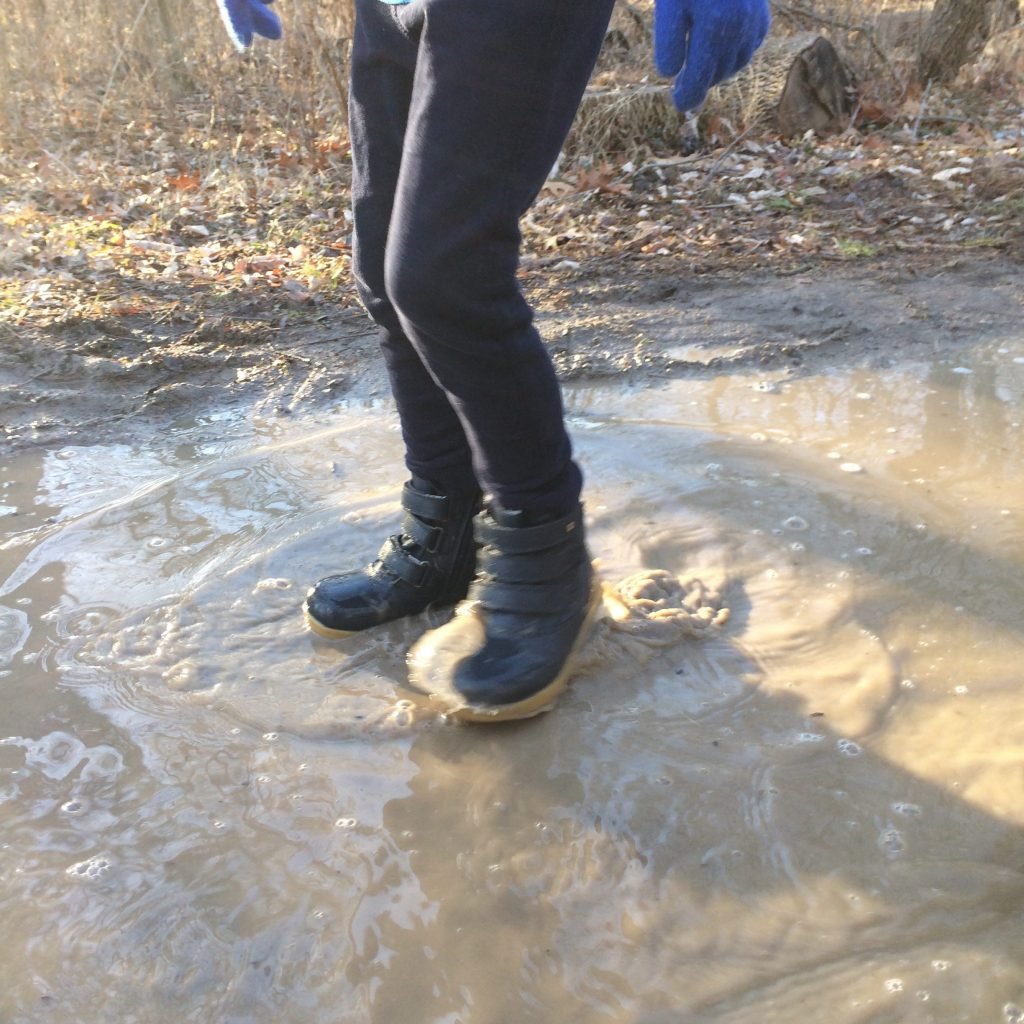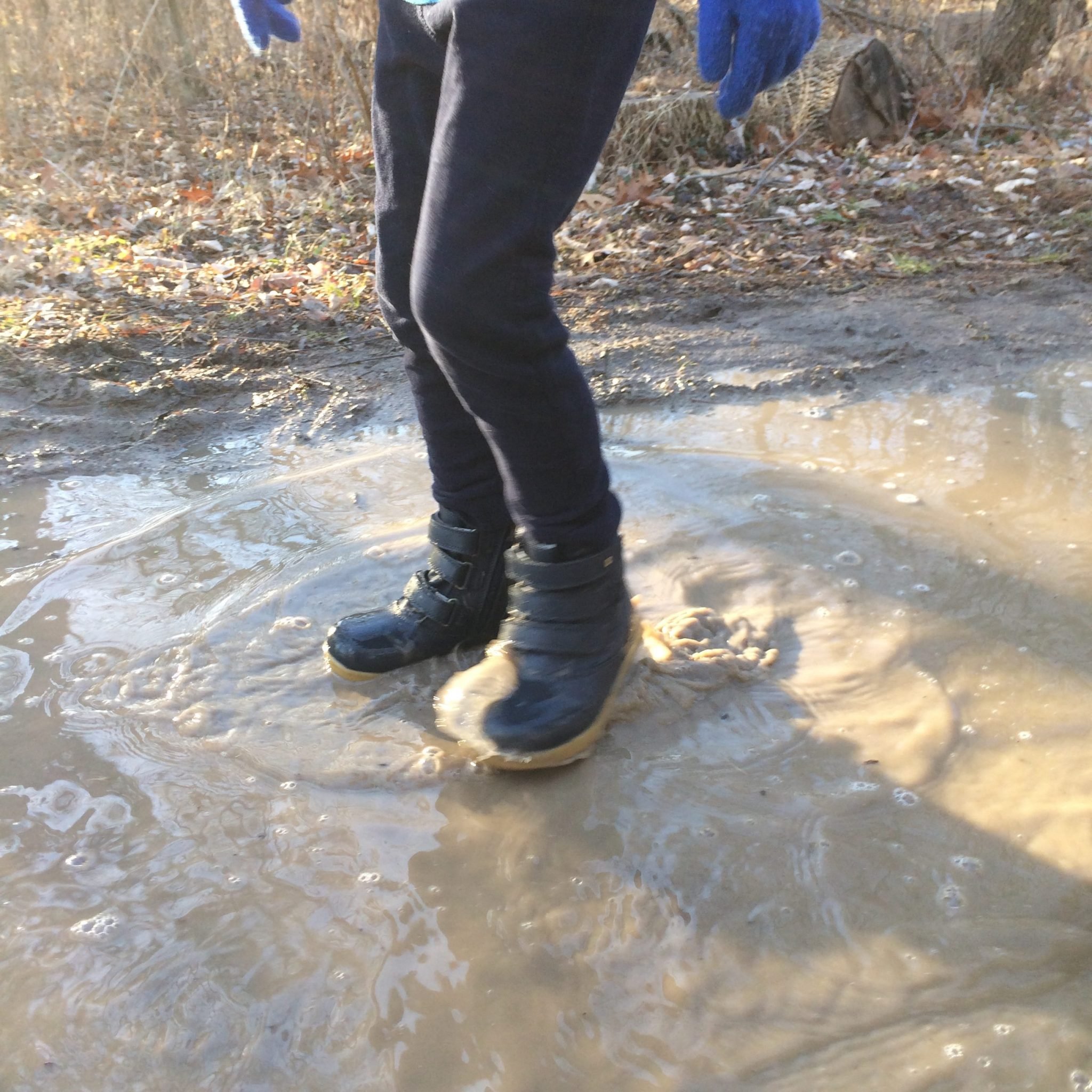 Bobux shoes are now available here on Amazon, which is pretty exciting. Some of the prices are cheaper, and you get free shipping with Prime. I also like that on Amazon you can find styles from previous years.
They are well made shoes, the quality is evident from first sight. They are also sturdy and endure weather (water) and rough & tumble play easily. Currently, we are wearing two styles in our house: the Aspen boot and the Jodphur boot. The Aspen boots are closer to a traditional snow boot. They have velcro straps that make them adjustable to fit in snow pants or thick socks when needed, and they are lined for warmth. They are heavier than the Jodphur style, and less flexible, but appropriate for our lifestyles and winters. The zipper makes for easy on and off too. They have held up well without us treating the leather, but waterproofing them will make them even more durable. I have used Sno-Seal (Very effective, but can darken leather significantly) and Chamberlain's (My personal favorite, comes with a cleaner and conditioner, the waterproofer is effective but not as thick as the Sno-Seal.).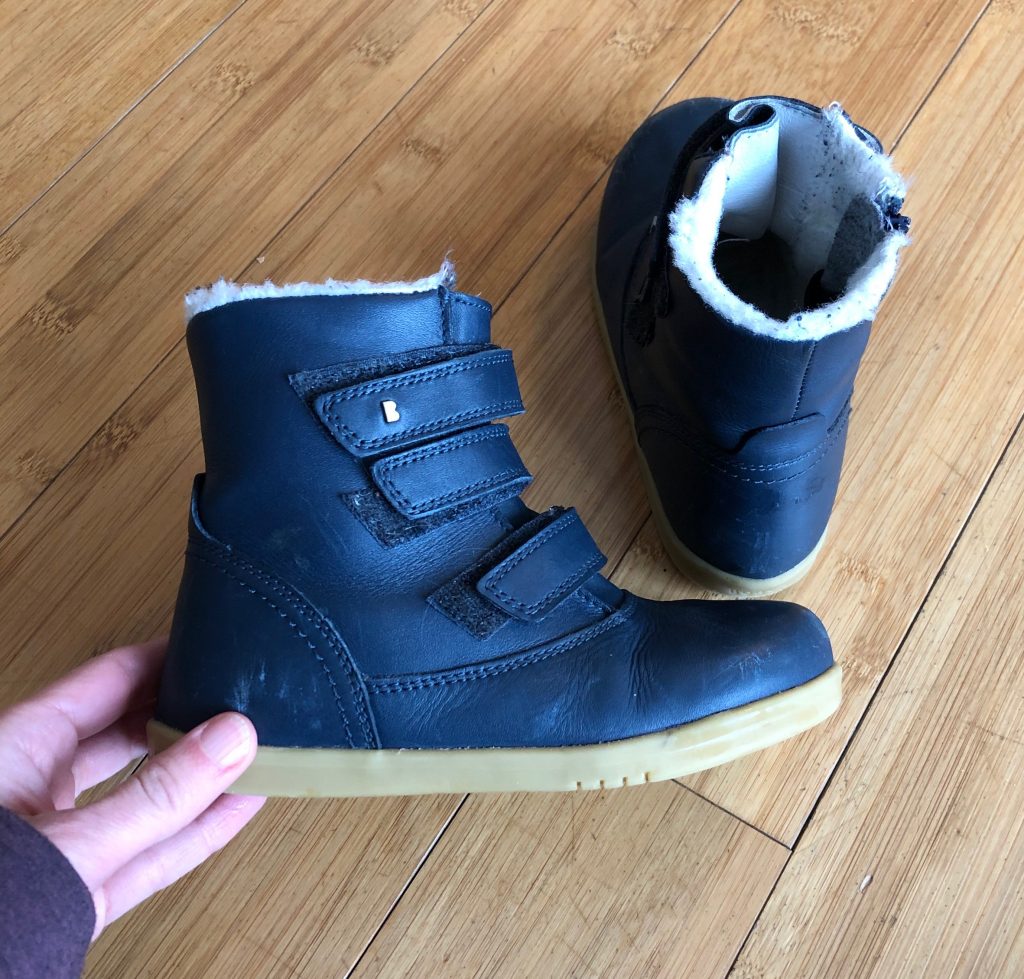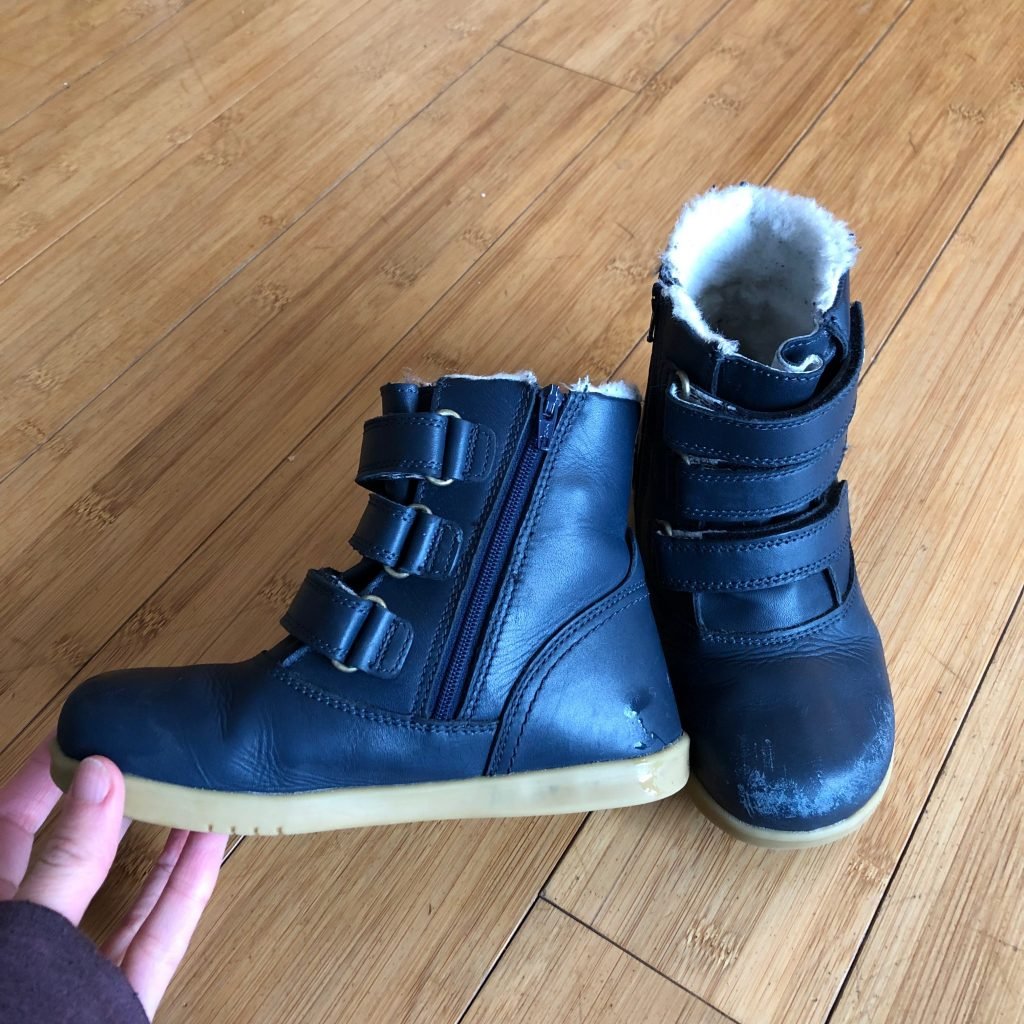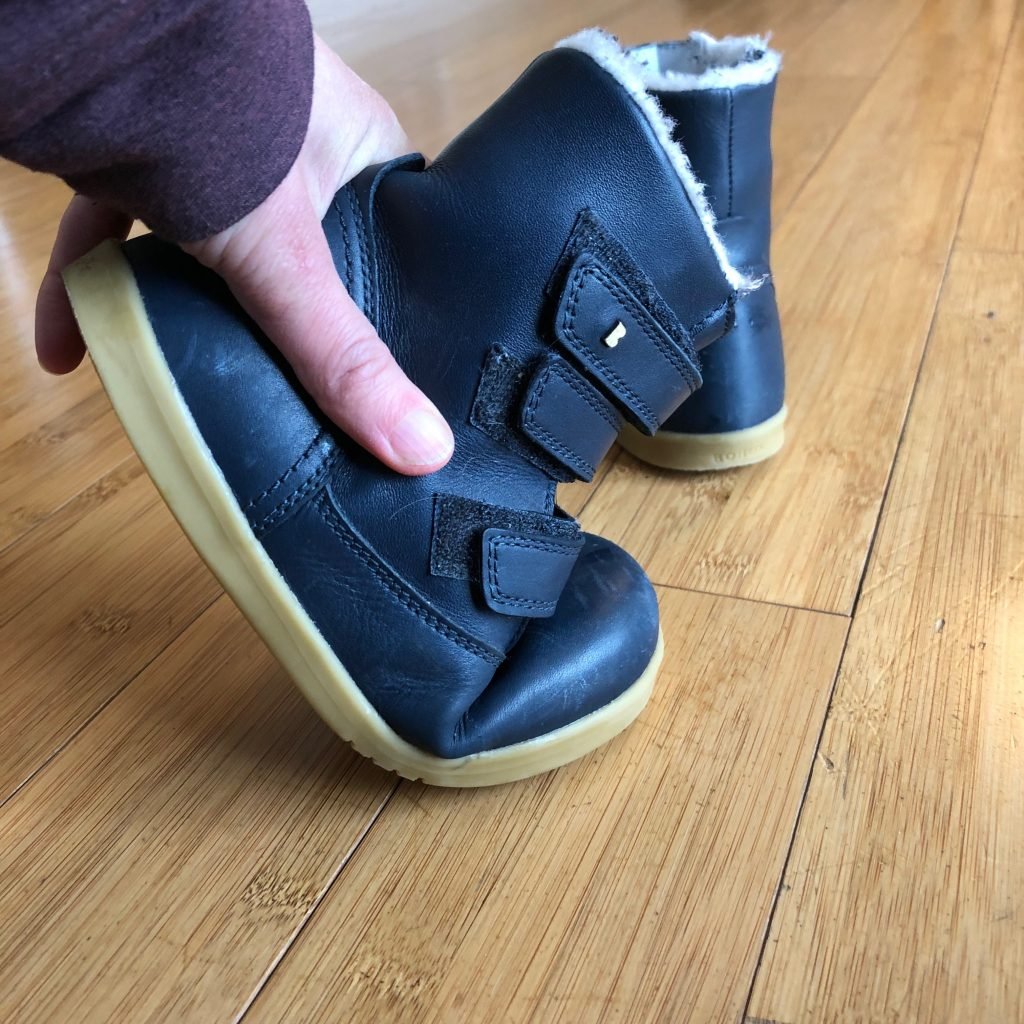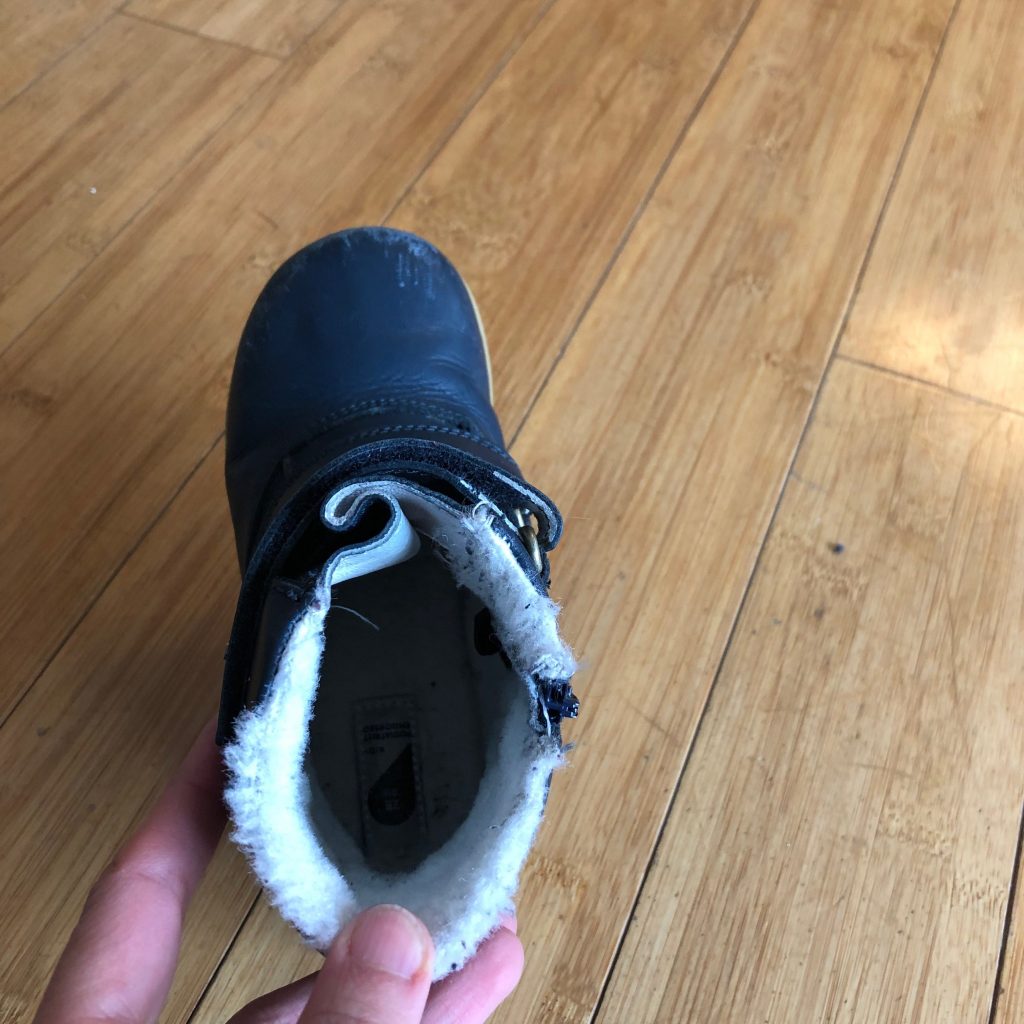 We also love the Jodphur boots. In fact, I really wish they made them in adult sizes! They are classic, flexible, lightweight and easy for my kids to get on and off. The Jodphur boots are unlined, which makes them less practical for snow, but they are still incredibly versatile and great for a kid on the go. In previous years Bobux sold a chelsea type boot in the smaller sizes that was lined, and we loved it for the winter. Maybe it'll make a reappearance in the future!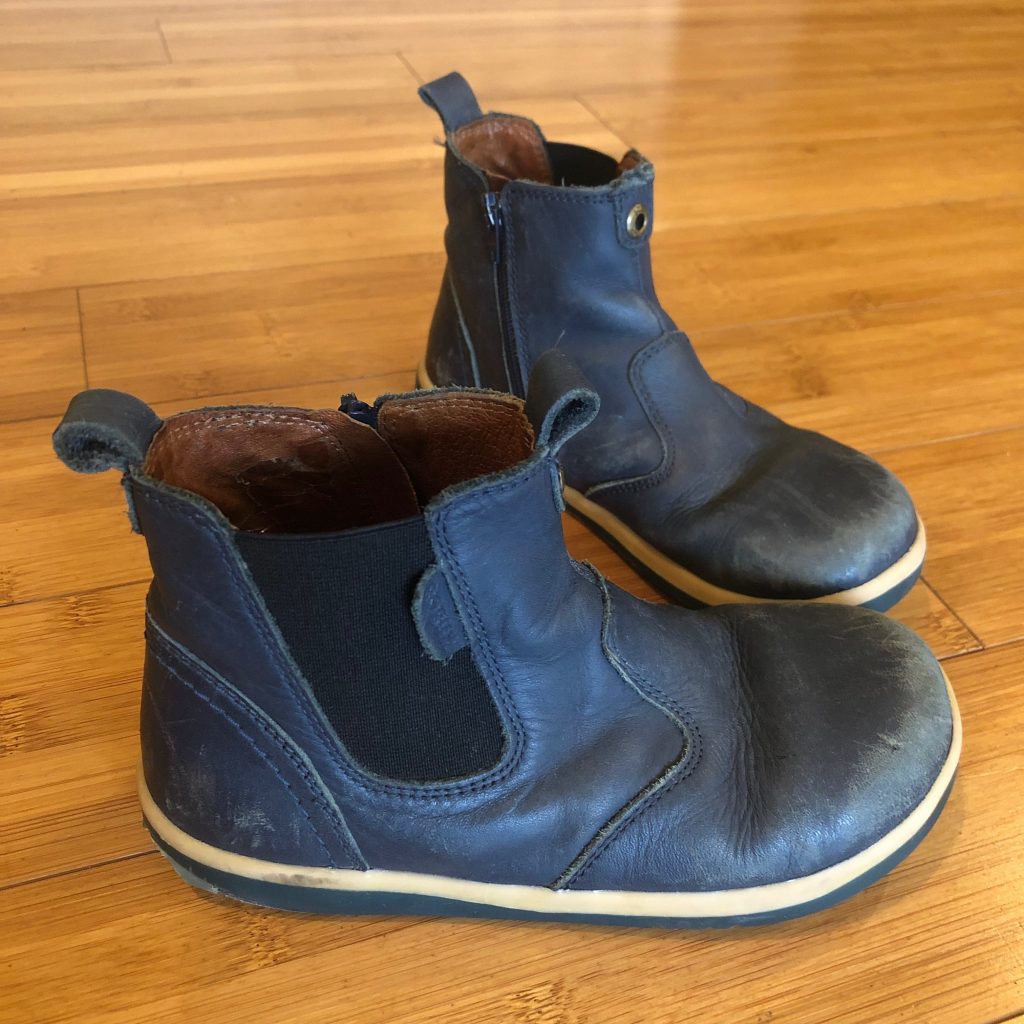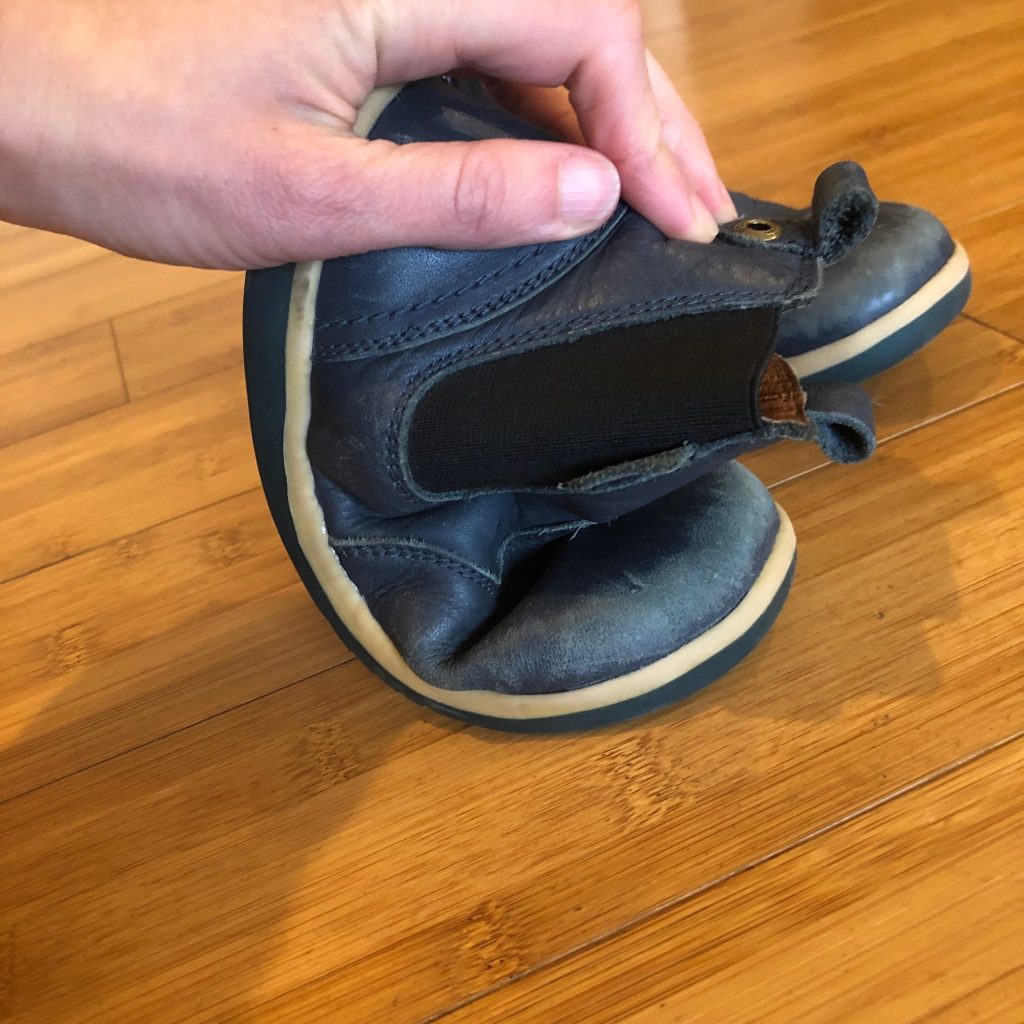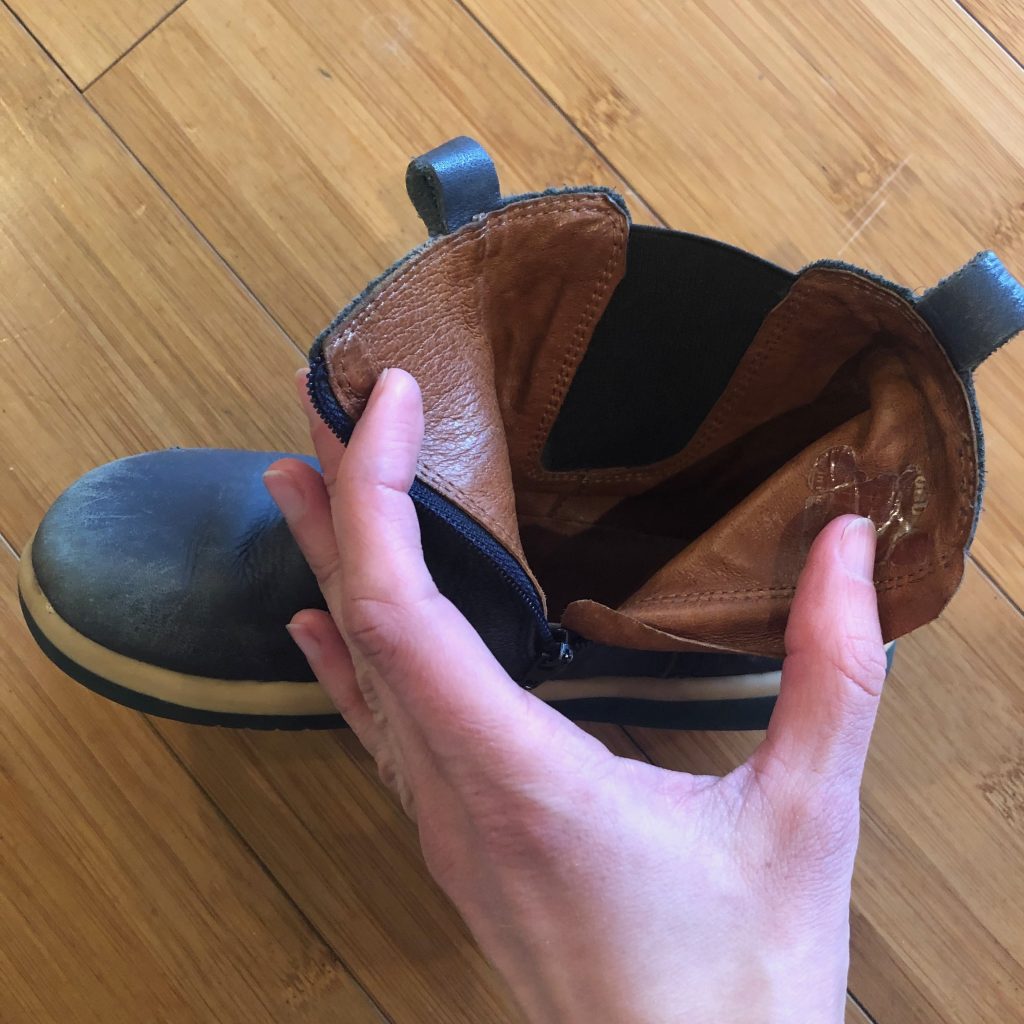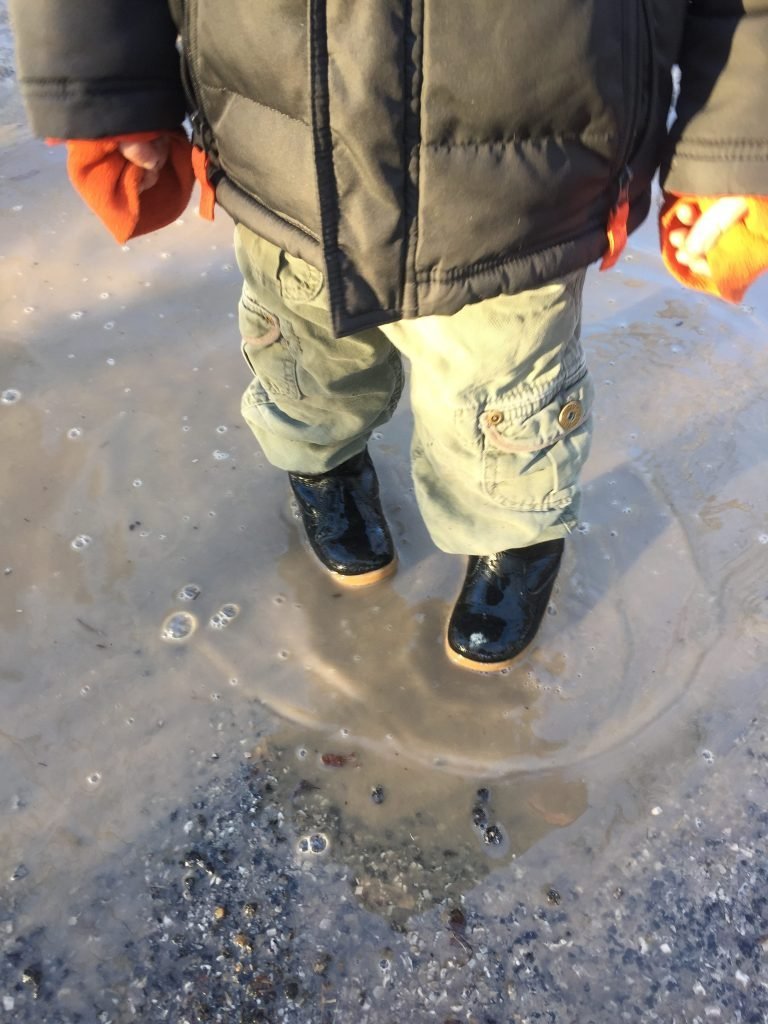 Bobux has a handy size chart and fit guide, which I highly recommend. Their shoes run large, so sizing up for extra room isn't necessary. The first year I sized up thinking it would make them last longer and they were huge on my son. This year I followed their advice and they were still plenty roomy, but not too big.
Bobux has a flat rate $6 shipping for orders under $90 and free for orders larger than that. They also have free returns! And, first time buyers get a 15% discount if you sign up for their email list.
For us, Bobux has worked out great, and I will be back again next year when my kids need new boots!