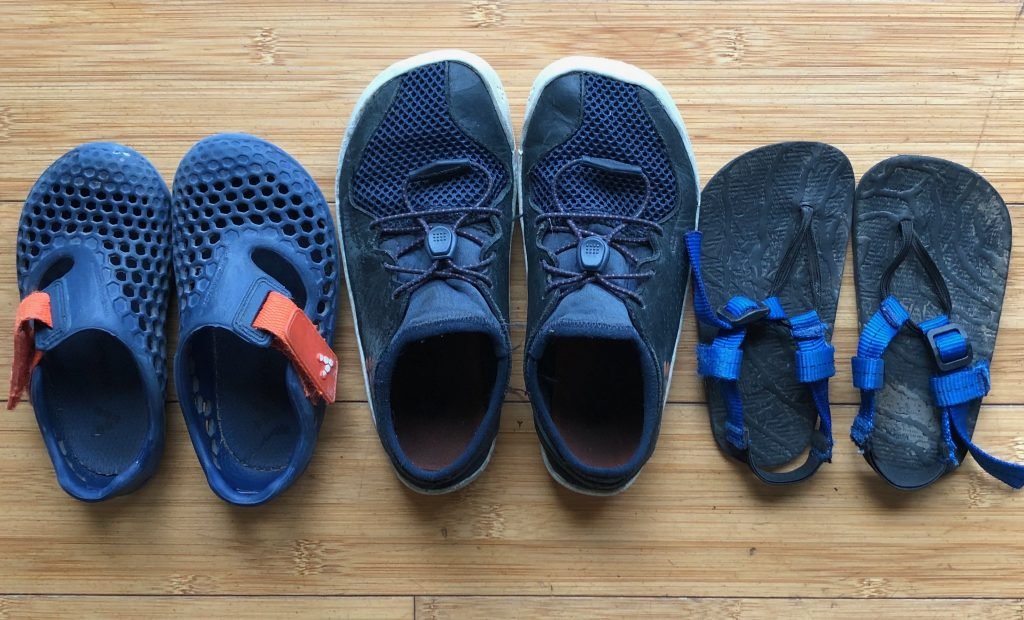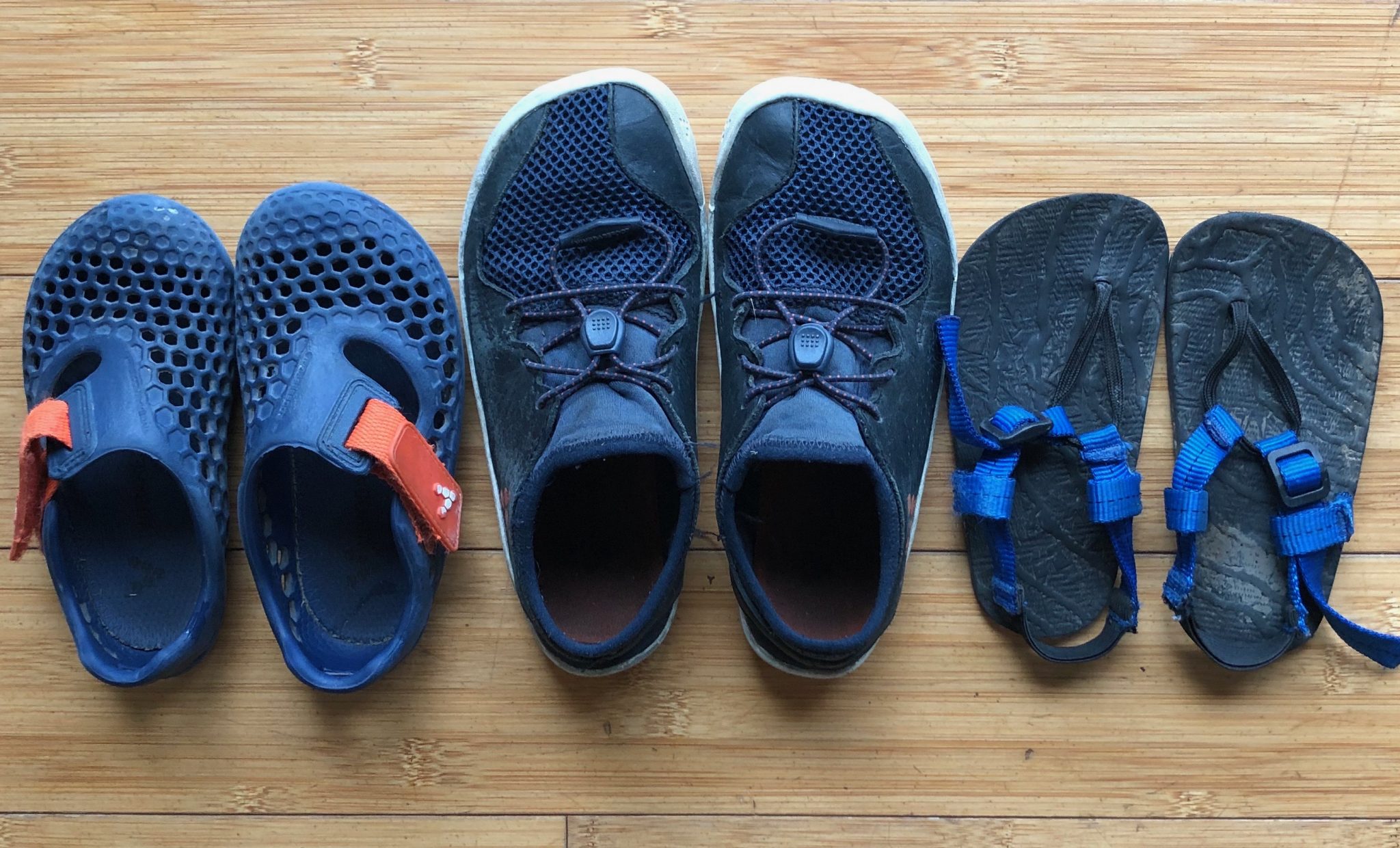 This summer we tried out a few new minimalist shoes and found new favorites in the process!
Vivobarefoot Ultra ($45-$55)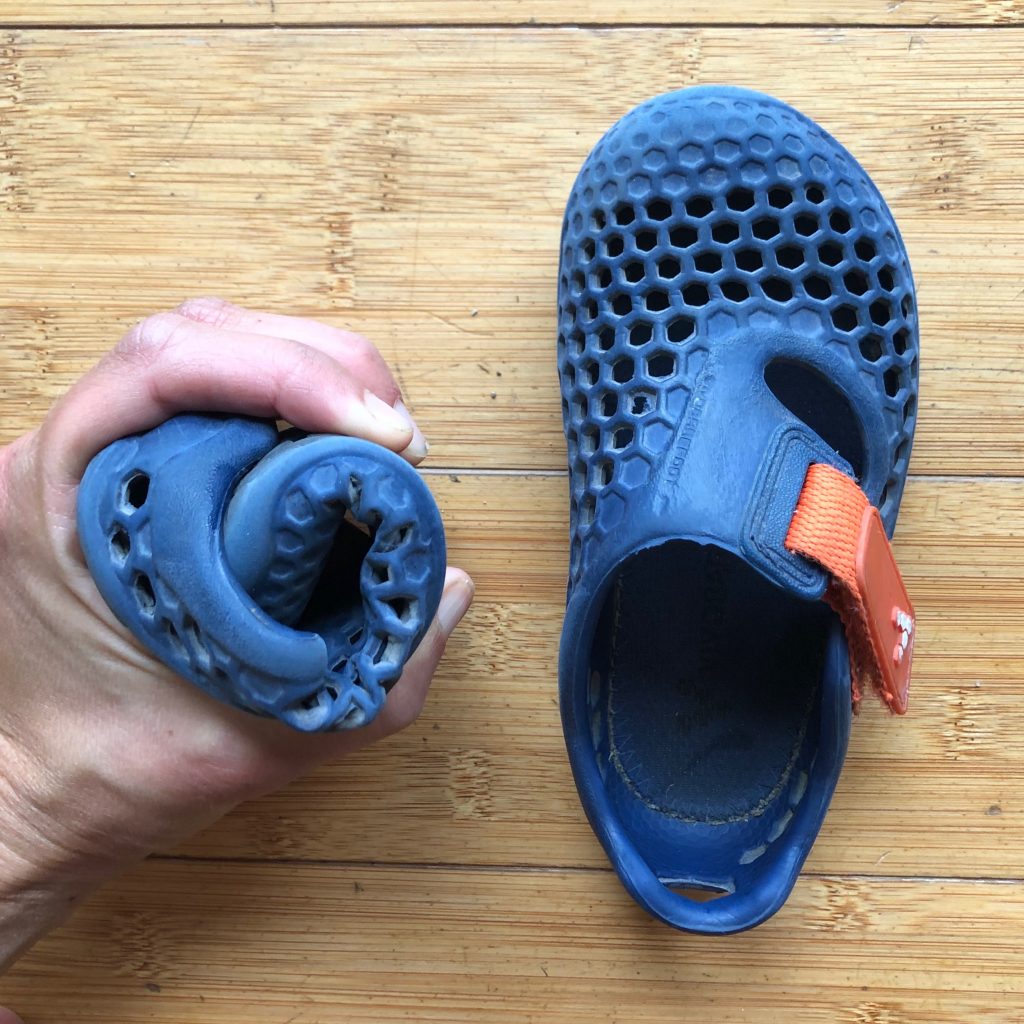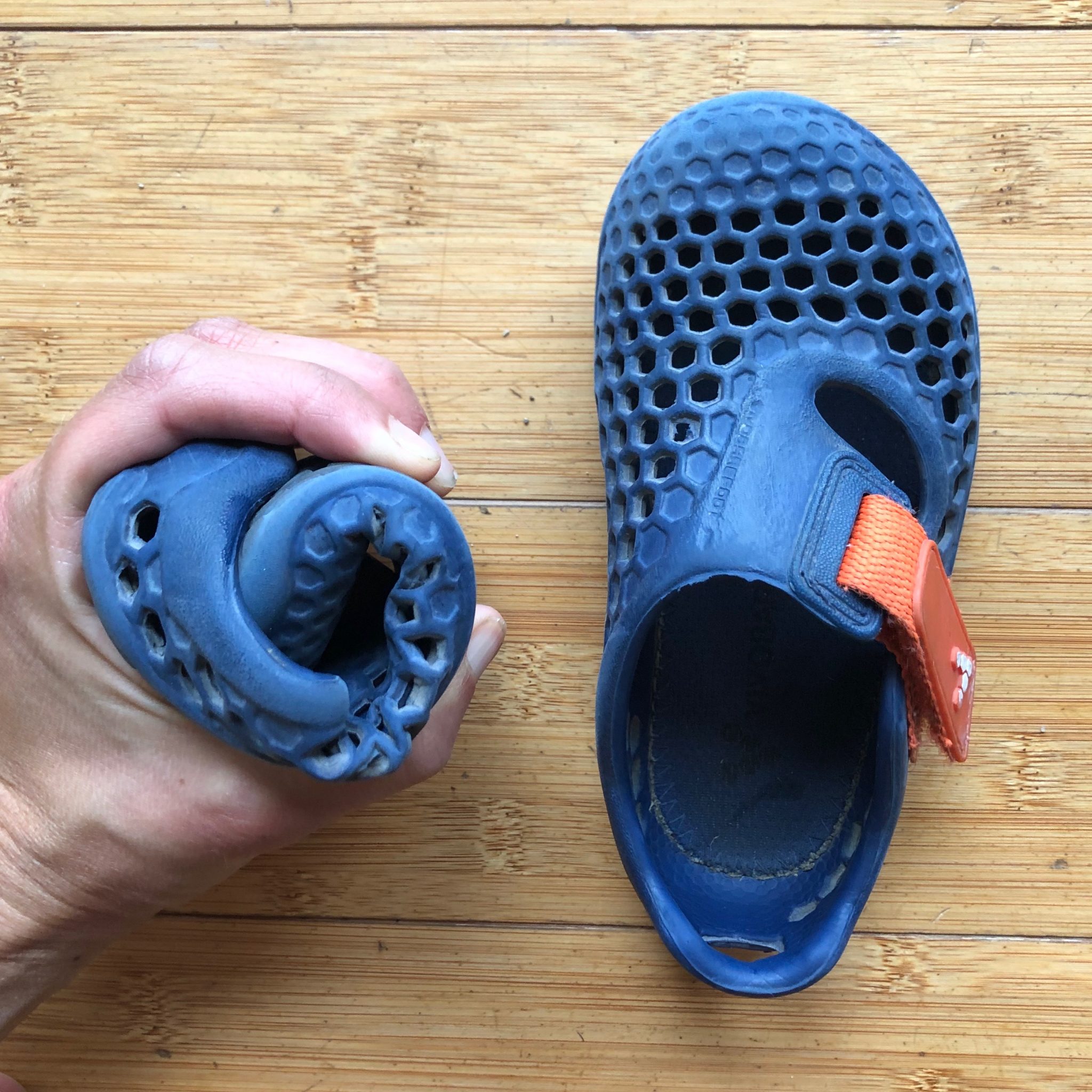 We've been wearing these shoes for a couple years now. They're just great shoes. Super flexible, affordable, durable, easy to get on and off, and they can get wet and dirty without a problem. My kids love these.
Vivobarefoot Primus ($75)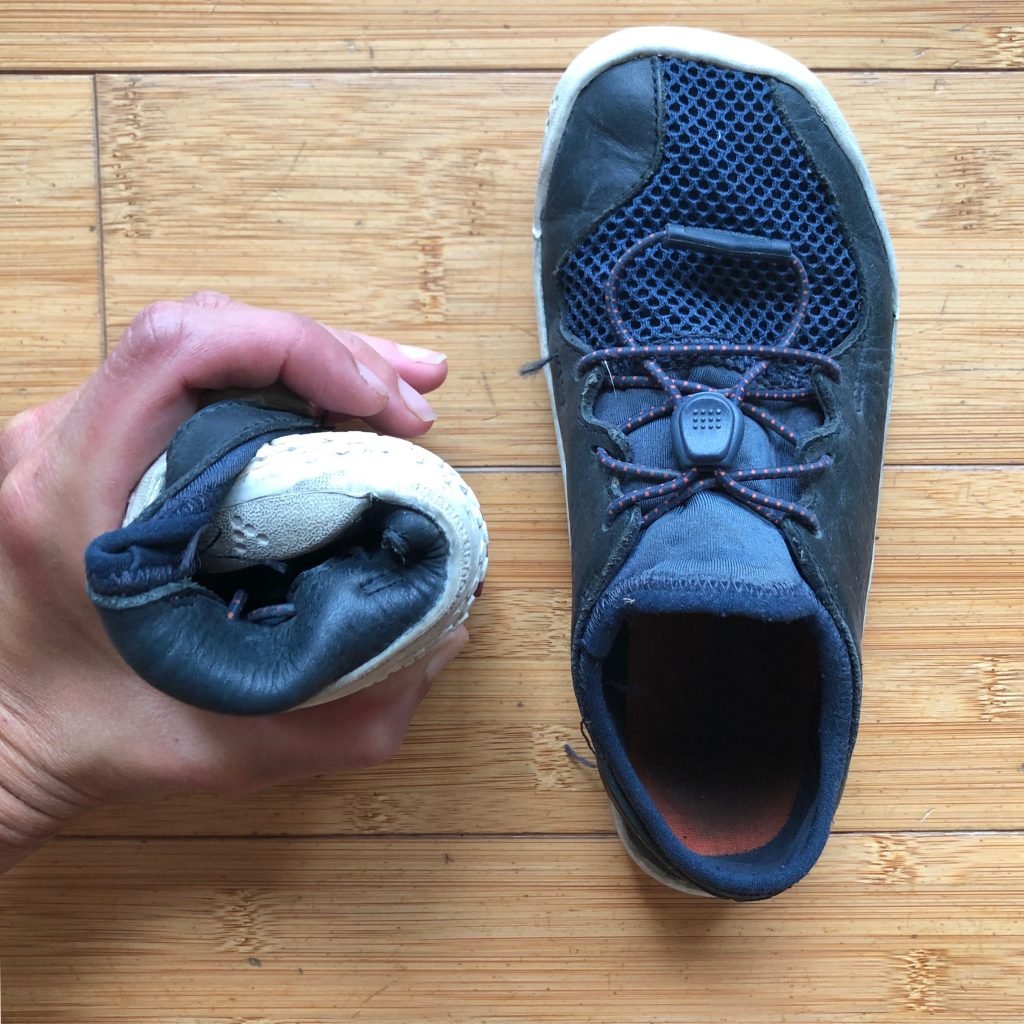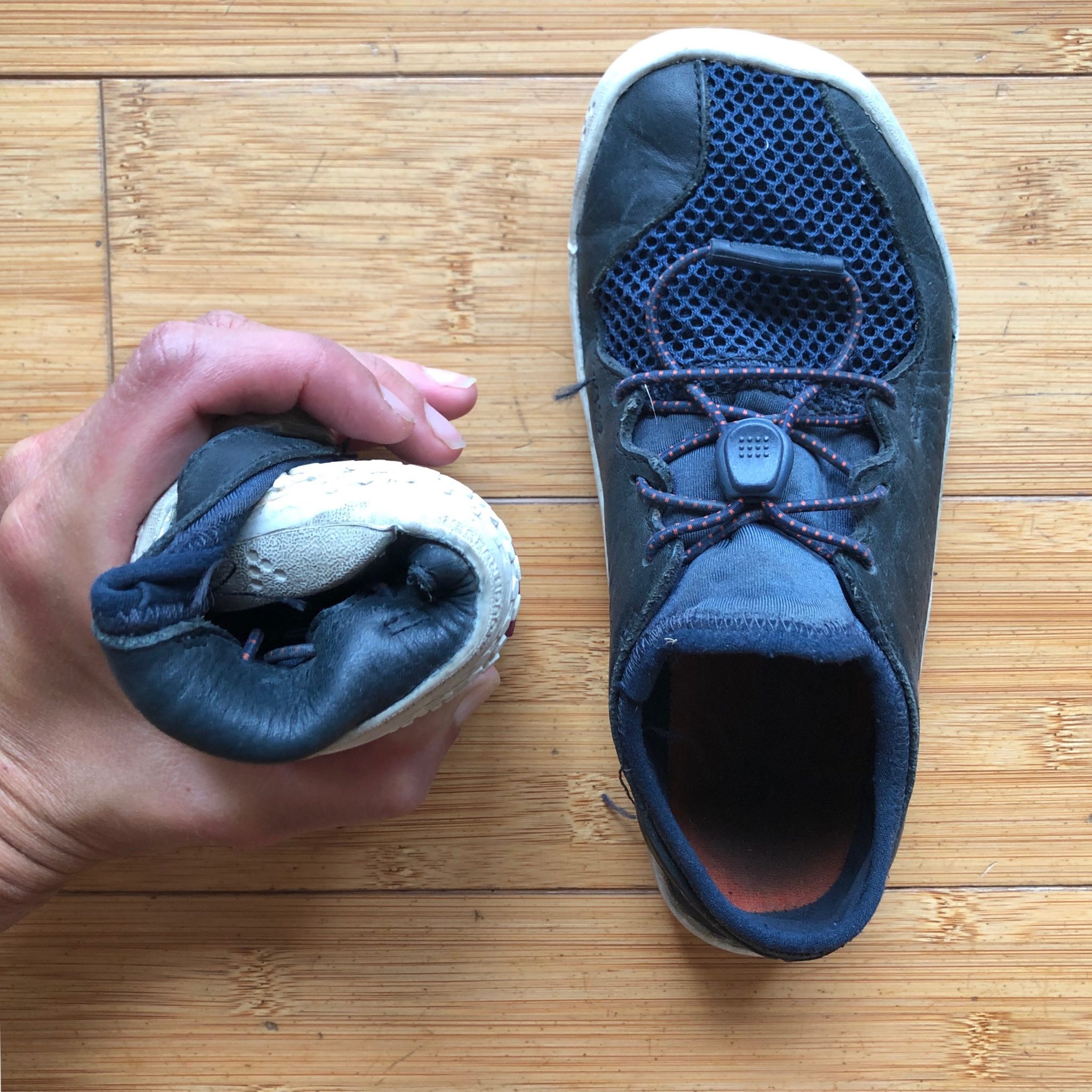 This was a surprise find for us this year. We've been waiting for Splay to come out with their updated shoe and needed a good sneaker in the meantime (Splay is in production now, btw, see my initial thoughts here). I don't normally like to spend this much on a shoe for my kids, but I had a lot of rewards points in my Vivobarefoot account and decided to go for these. They are amazing shoes. Even my husband was impressed.
The Primus get tweaked and updated every year, so check here for the current iteration.
They are very durable and really well made. The mesh makes them breathable, but the rubber outsole and leather sides help prevent wear and tear. The neoprene type material around the ankle makes them soft and comfortable, and secure to the foot. I also love the elastic laces to get a good fit, but still be easy to get on and off. They're the perfect school shoe. They've already been through quite a lot this summer and are holding up like a dream. So if I can get a solid year of use out of them and still be able to pass them down to my younger son, $75 is actually not bad a price.
Unshoes Keotas $40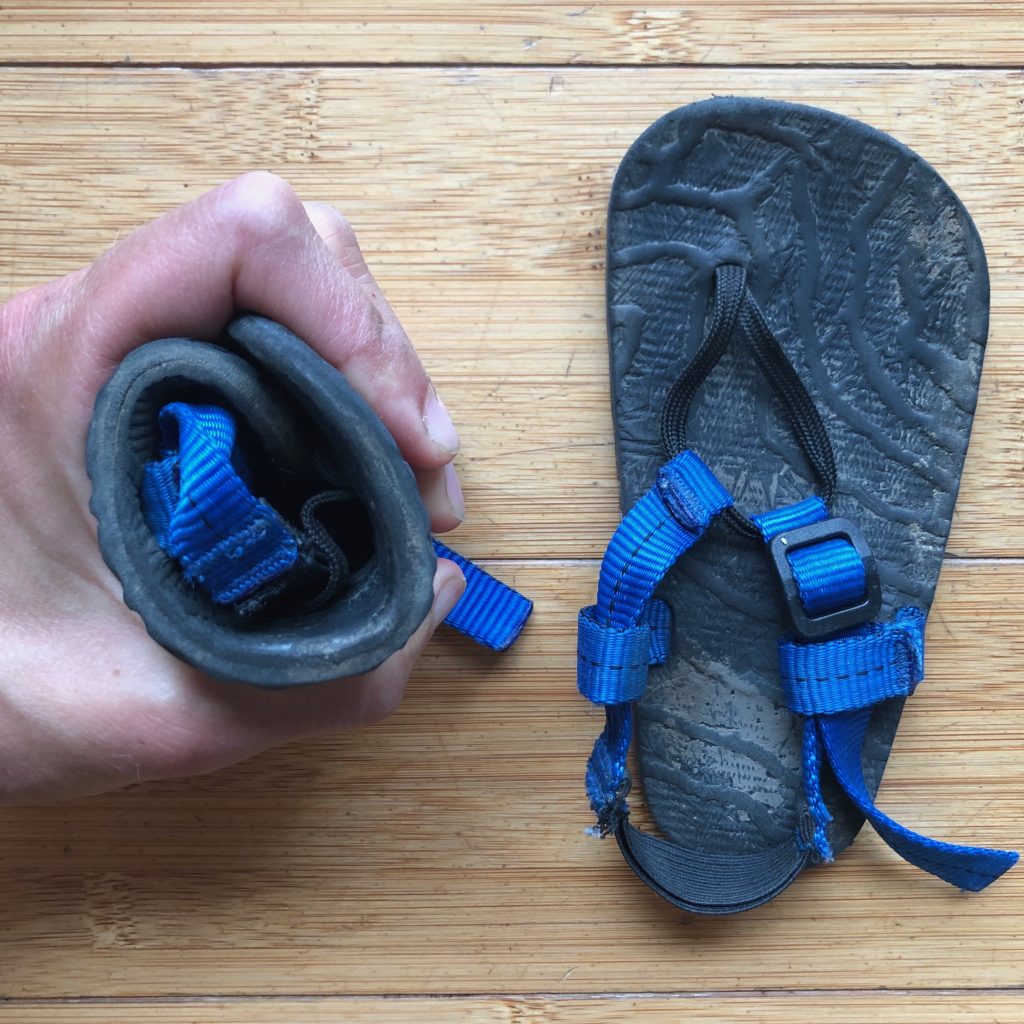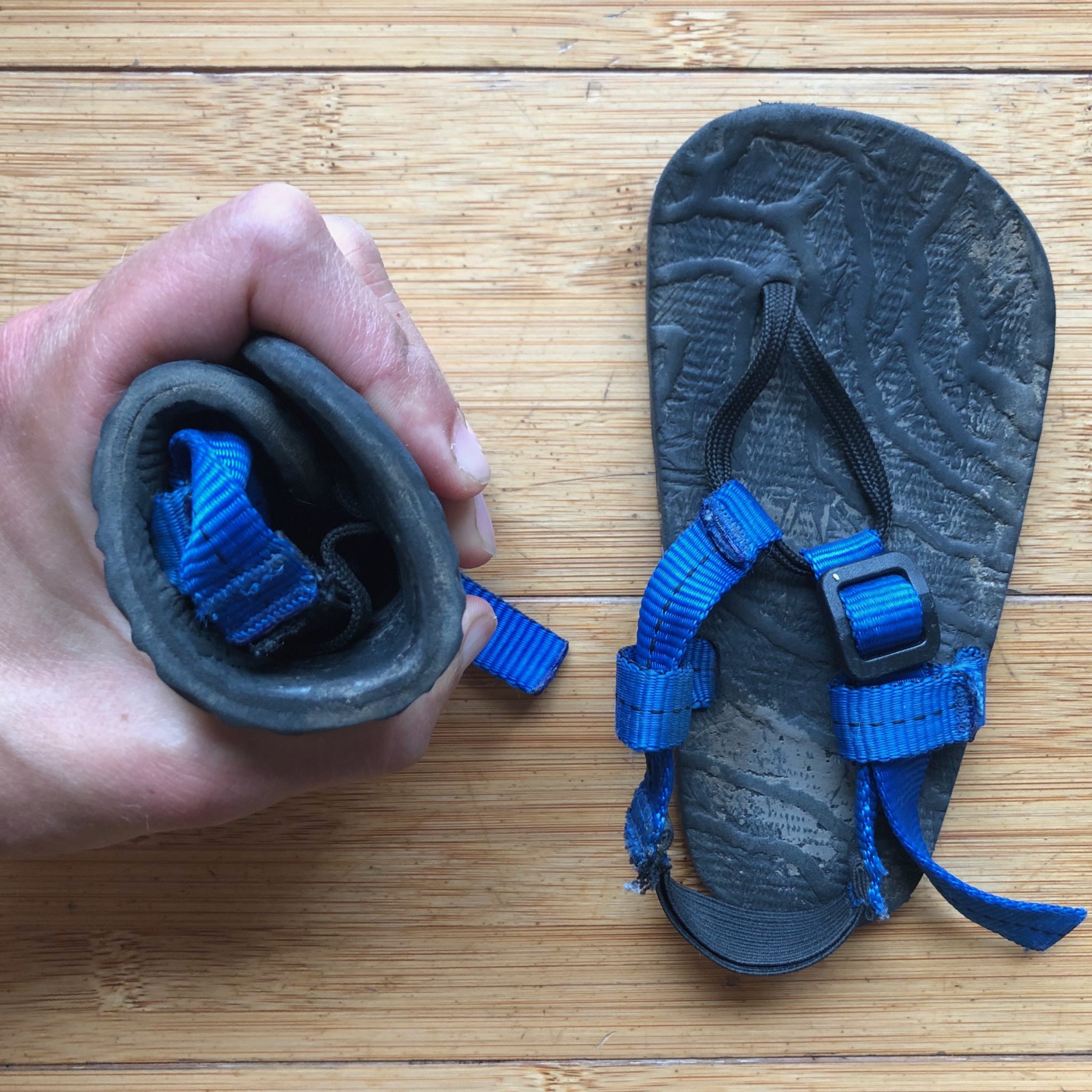 At $40, these are one of the lowest priced minimalist shoes out there for kids. My oldest son can't handle the straps and prefers shoes that cover his whole foot, but my younger son love them. These are a great alternative to the flip flops my kids' friends are often wearing in the summer. Get 10% off with code ANYA
They do need to be adjusted to fit at the beginning, and he can't put them on himself (he's 3), but once on they stay secure and he enjoys them. These are similar to the adult Keotas, but have a piece of elastic in the back instead of a tensile loop in the center.
They've been wearing really well, the straps are durable but soft and the sole is nice and flexible. The sizing is a little big in my opinion, and I did size down in these. As usual, the printable templates and size chart on the Unshoes site should help you get the right size.
What are your kids wearing this summer?