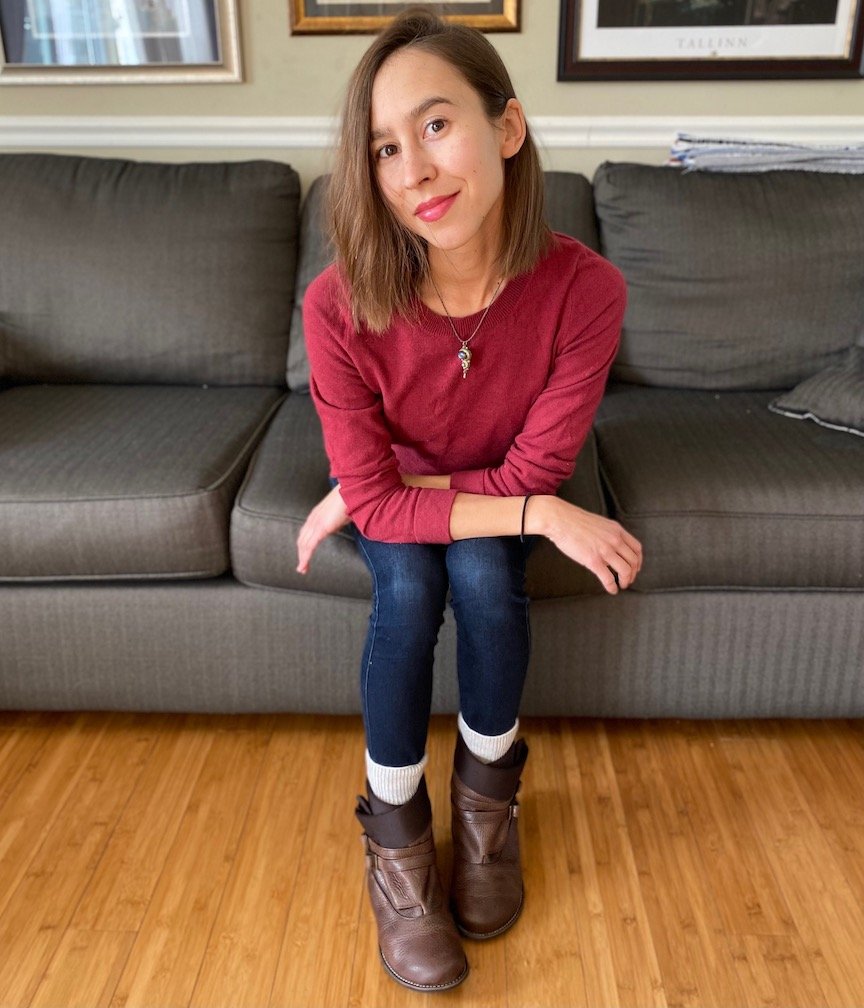 Lisbeth Joe is a women's barefoot shoe brand that specializes in stylish options for work and everyday. I have been a big fan of their ballet flats (featured in my Best Women's Barefoot Dress Shoes list!) and loafers, so naturally I had to give the new Boulder Boots a try!
Use code ANYASREVIEWS for 5% off any LJ purchase!
Lisbeth Joe Boulder Boot Review
The Lisbeth Joe Boulder is an ankle boot style with a wrap around ankle. It's made of black or brown leather with a fabric lining (microfiber I believe) and a cushioned insole. They have a wide toe box and zero drop sole, like all shoes from Lisbeth Joe, and come in sizes US women's 6 – 12.
When I first received the Boulder boots from Lisbeth Joe, I was worried they wouldn't work for me at all. The ankle opening is disproportionate to my bony ankles, and I could slip them on and off without doing the buckles. I tried styling them with thick leg warmers, but even still it didn't look right.
I reached out to Lee, the owner of Lisbeth Joe, and she suggested I try adding extra buckle holes to tighten the straps even further. Brilliant! I have done this many times with sandal straps, and it has been a success every time.
So I've been testing this out on my Boulder boots by pulling the straps tighter, beyond the available holes, and putting it through the buckle at my desired spot (it holds the strap in place even though it's not actually buckling through a hole). And voila, immediate improvement.
I did have to fold the ankle wrap over so I could tighten them enough, which makes them look a little bulkier than I'd like. But I am still happy with the improvement. Once I'm ready to actually punch the new hole I'll hammer a thin nail through the strap into a block of wood.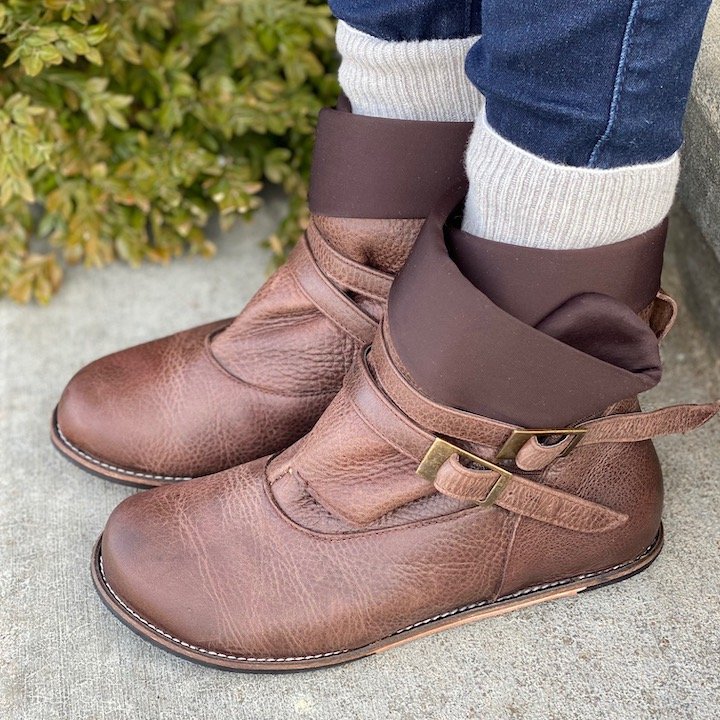 Having the straps tighter also makes them more secure on my foot, so they're not flopping around anymore. Yay! I do believe that shortening the wrap around pieces would be an improvement so the boots can be adjusted more easily. Even though I have thin ankles, trimming the opening down would likely help them fit more people.
Now that we've got that issue covered, let's talk about the sizing & fit of the Lisbeth Joe Boulder boot.
Sizing & Fit Type
I first tried the Boulder in a size 7, but then exchanged them for a 7.5. Even still, I could go up to an 8 and they probably wouldn't be too long. Based off this experience, I'd say they run a little bit short.
The Boulder boots have a leather and rubber outsole that felt quite stiff at first, especially in the heel area. So I immediately used this hack to soften them. It helped a lot, but I still find the heel to be hard. I hope that with wear it will soften up even more.
The sole shape has a wide forefoot, but it tapers off at the big toe a little more than I expect in a barefoot boot. As long as I have my toes free (with toe-less socks or leg warmers) than I have enough space for my toe splay. If I wear socks with them then my toes feel squished together. In fact, if they weren't so high volume I would probably size up for more toe space. In general, I think these are good for average width feet, especially those with a Mountain shape.
Read more about the different foot types and barefoot shoe brands that work well for them here!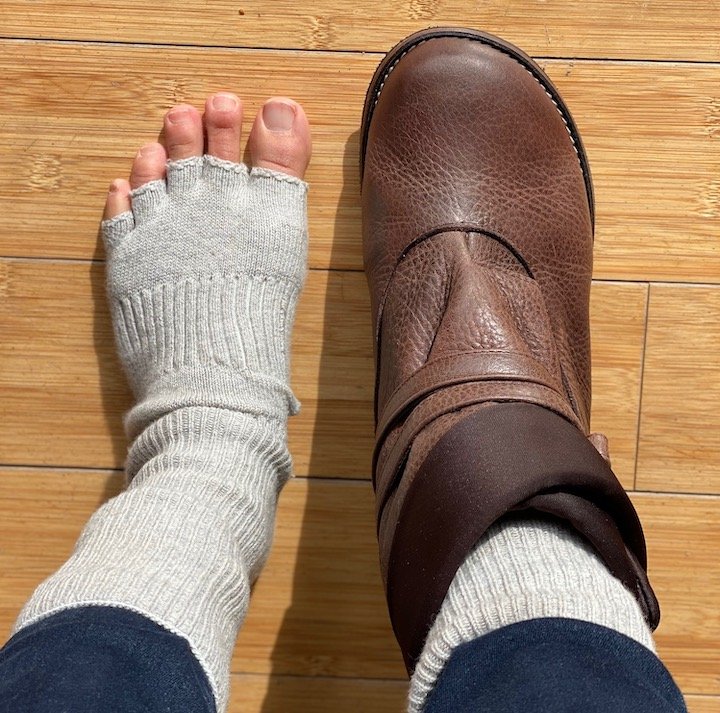 In conclusion, the Lisbeth Joe Boulder boot might not be the best for my particular foot type, but they are a stylish option for the every day woman! Lisbeth Joe launched chelsea boots alongside the Boulder boots that are really cute too! Make sure you're following Lee's business for new stylish barefoot shoe drops in the future.