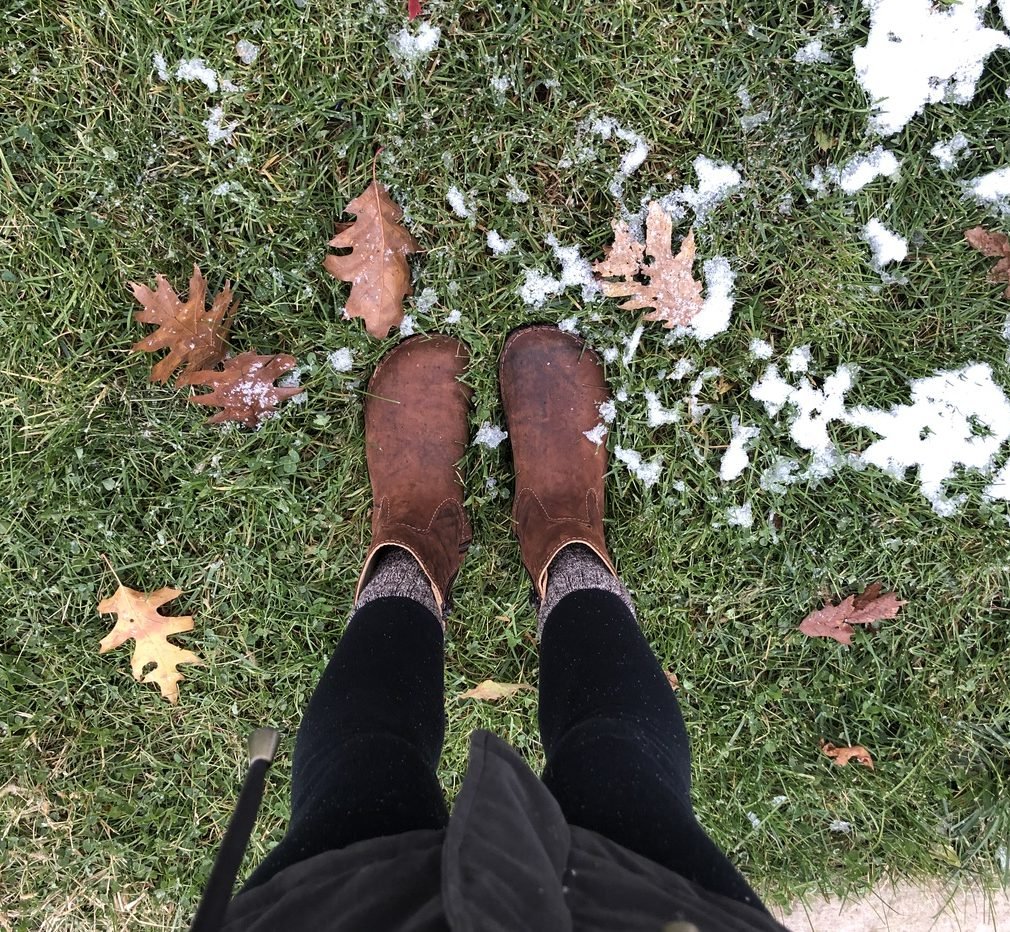 Luks Barefoot Shoes is a brand that has quickly gained clout in the barefoot scene, being one of the few options with uncompromising toe space. They've been busy the last few years taking simple styles and making them barefoot approved, filling a space in the market for everyday footwear that is not athletic.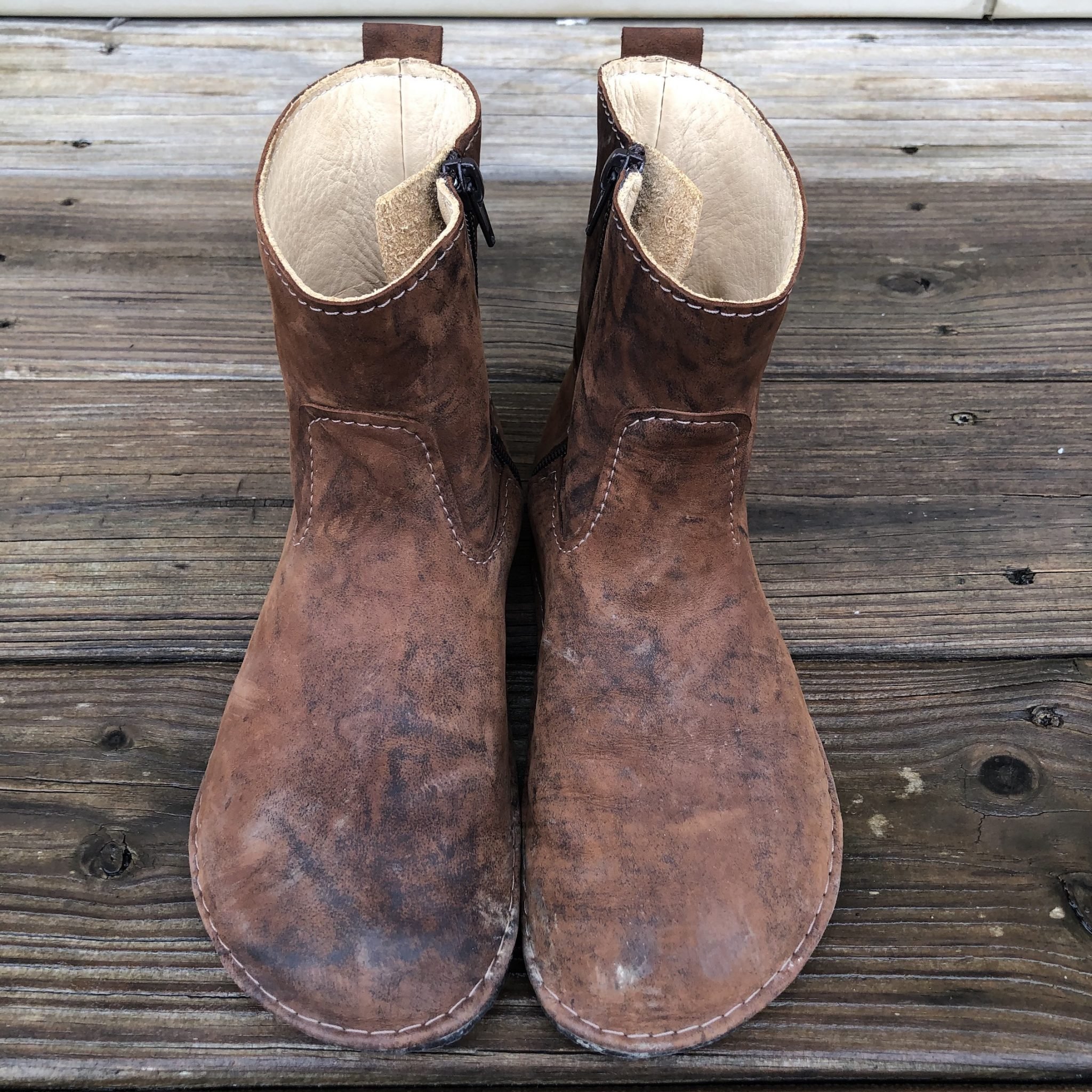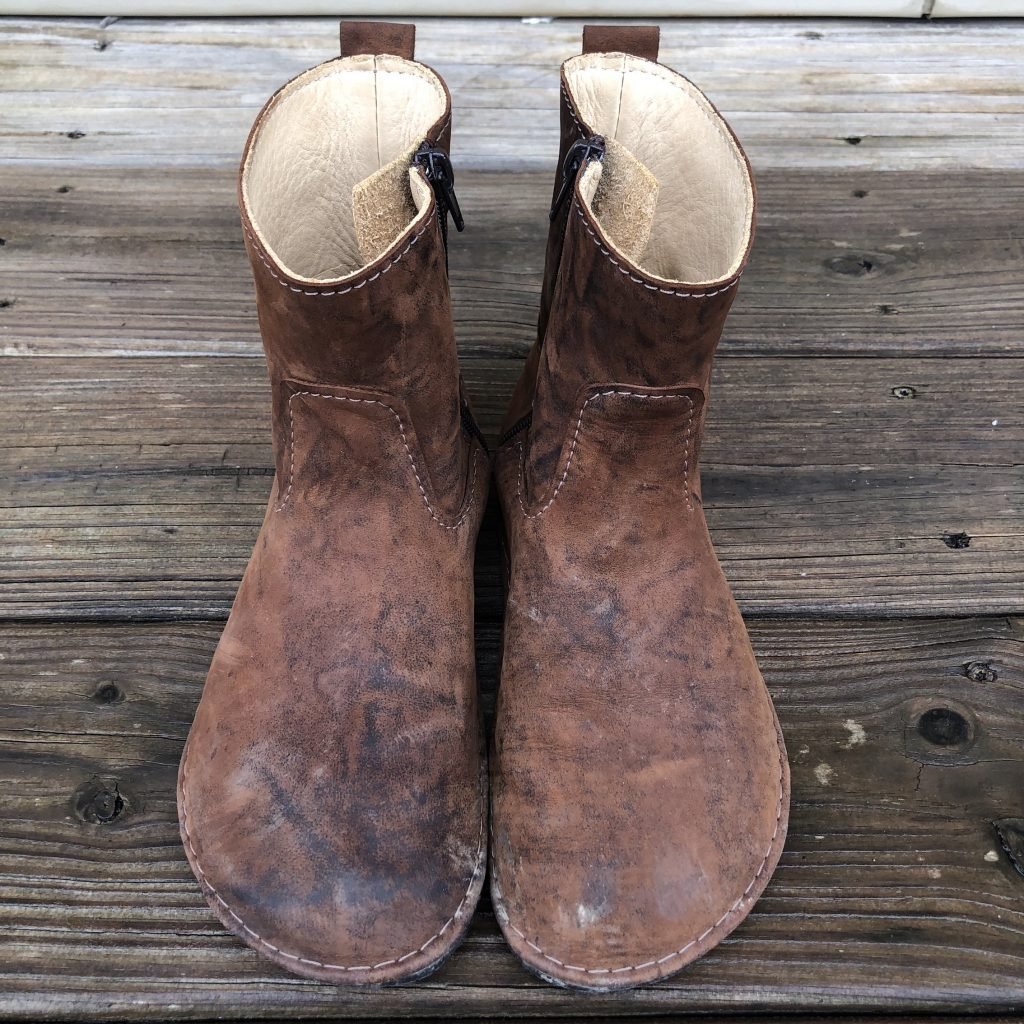 Lenka (owner and creator of Luks) was kind enough to send me a pair of her Primavera boots to test out this fall, just as temps were cooling down and leaves were starting to fall.
I've reviewed Luks shoes in the past, but this was my first time trying out their boots and they did not disappoint. In fact, they were my favorite of the 3 I've worn.
Primavera
The Primavera is an unlined boot built much the same way as their shoes and sandals. The sole is firm but flexible and 4mm thick. The leather is very soft and lightweight, and lined with an even softer natural leather.
The shape of Luks' boots has a smoother, more rounded toe than their shoes and sandals, which makes for a better looking shoe in my opinion. You still get the same ample space, but with a less angular look.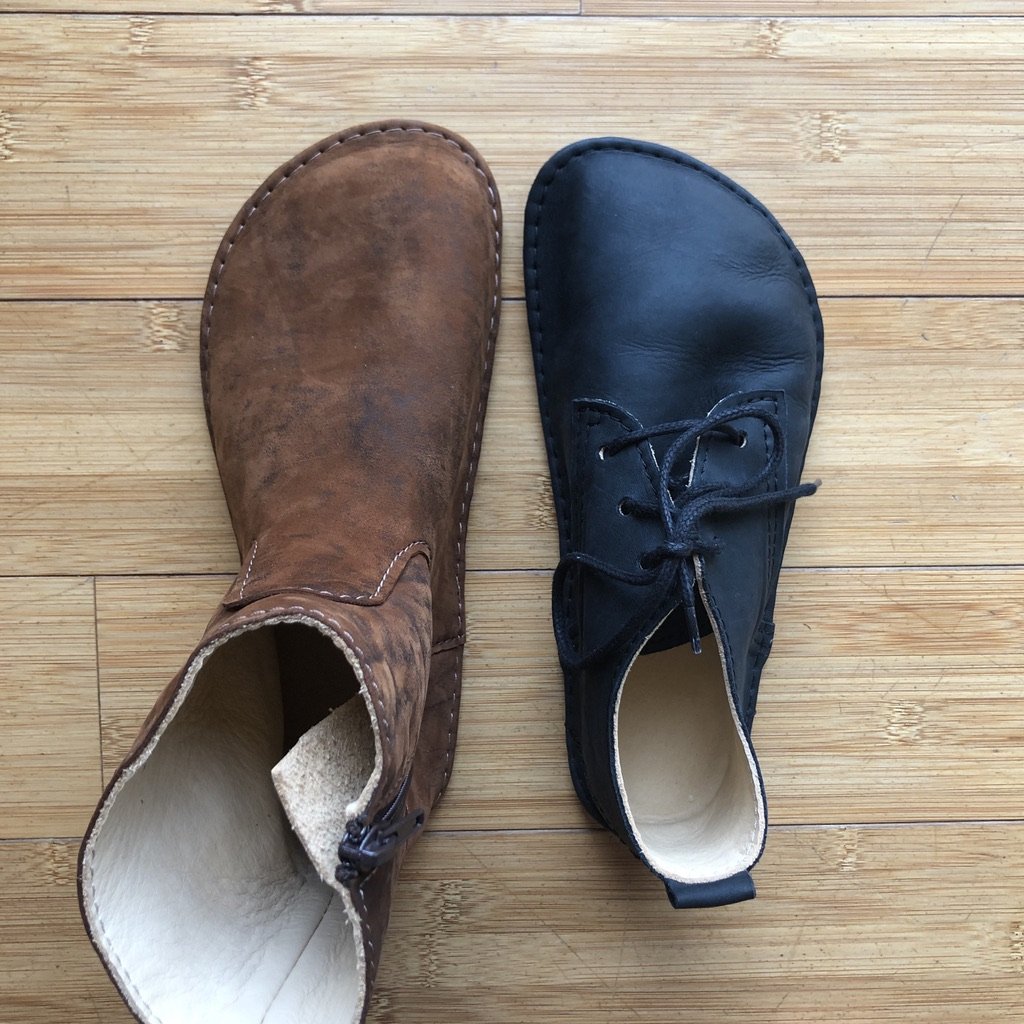 The side zipper makes for easy on and off, which works very well for my lifestyle of coming, going and removing my shoes often. They are so lightweight and can be rolled up to practically nothing, making these a great travel shoe. I wore these almost every day for school runs this fall because they were just so easy and comfortable.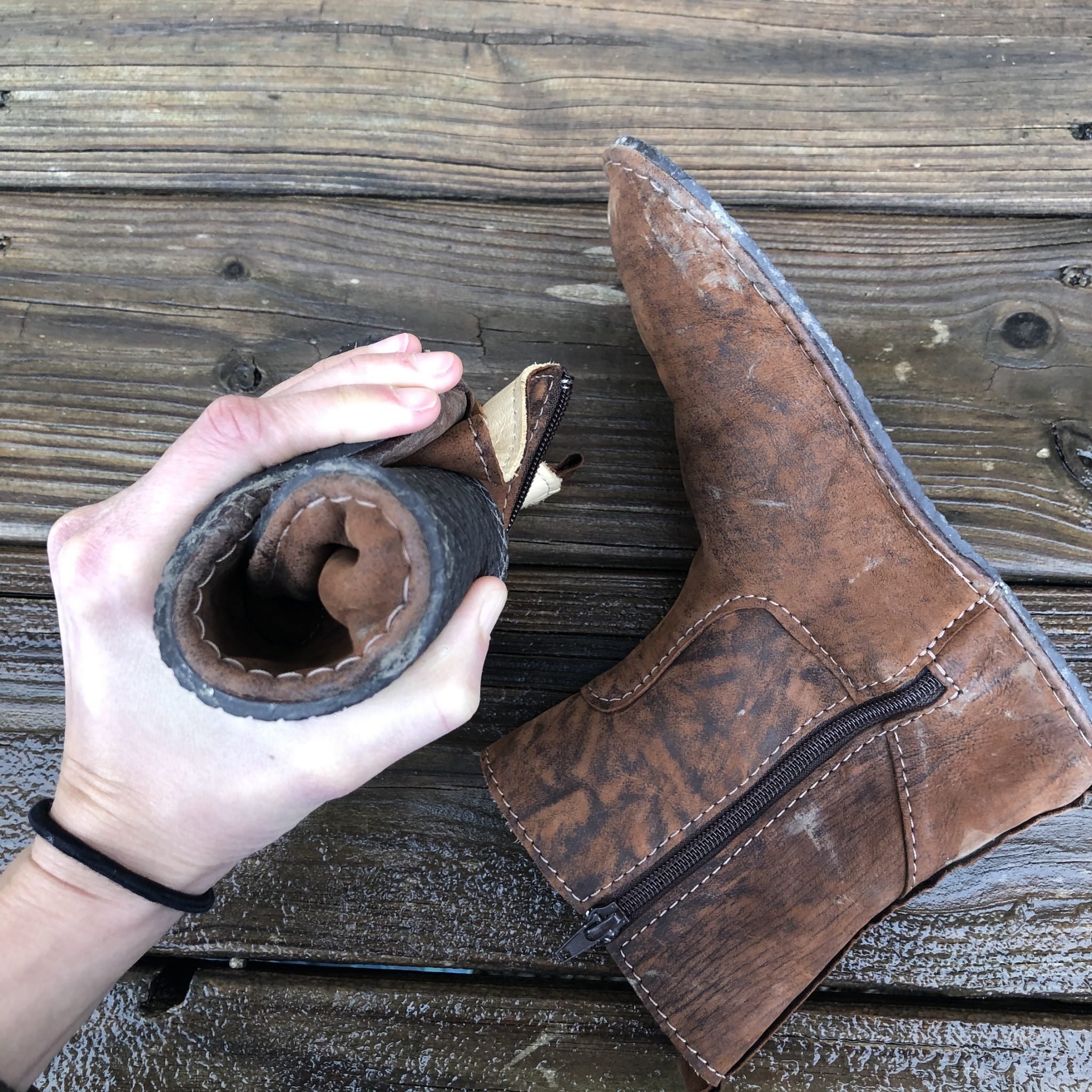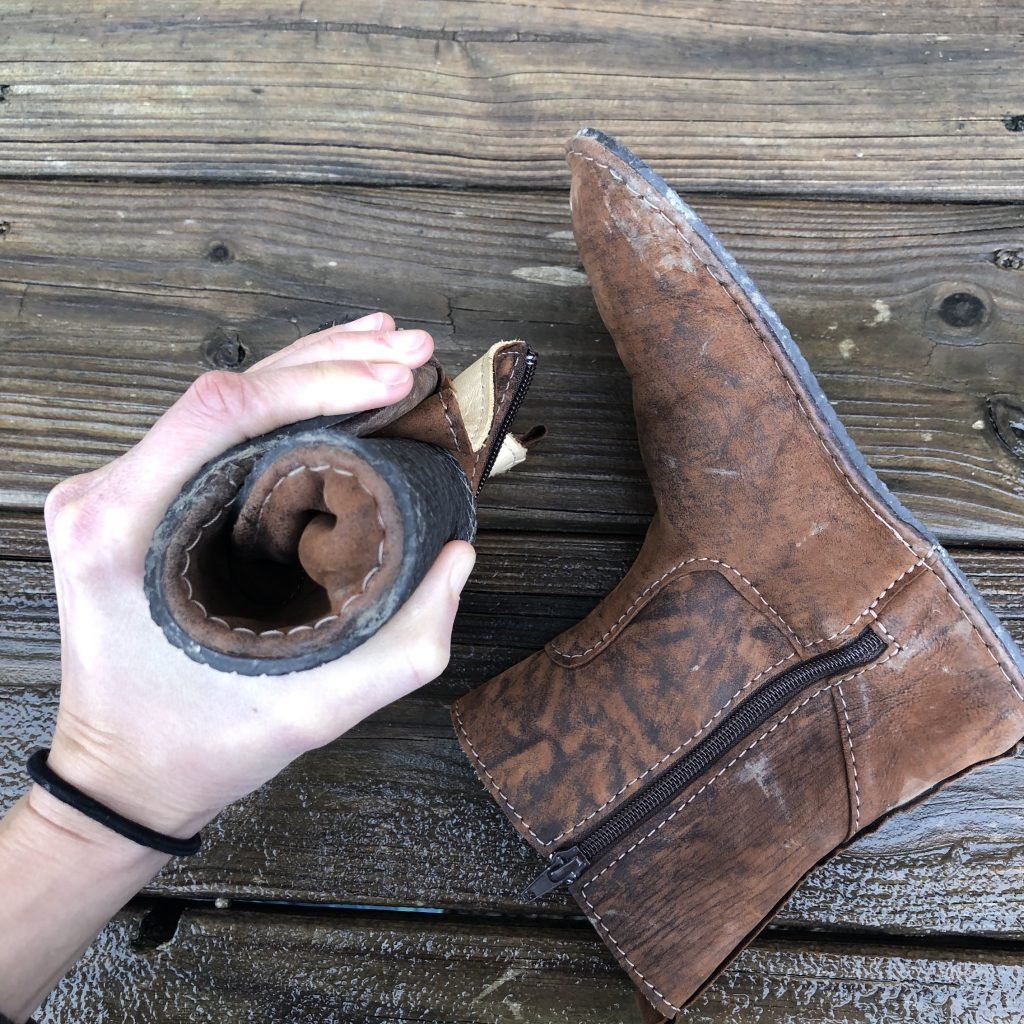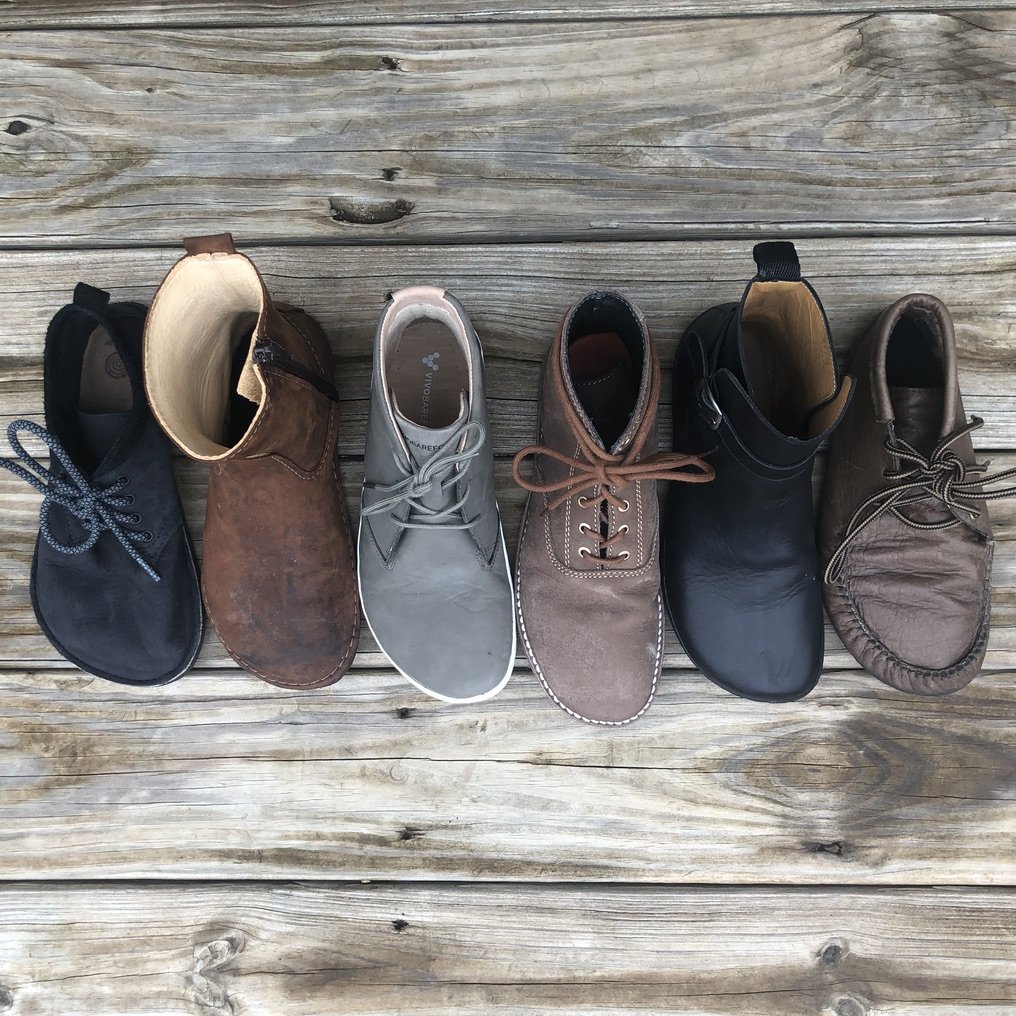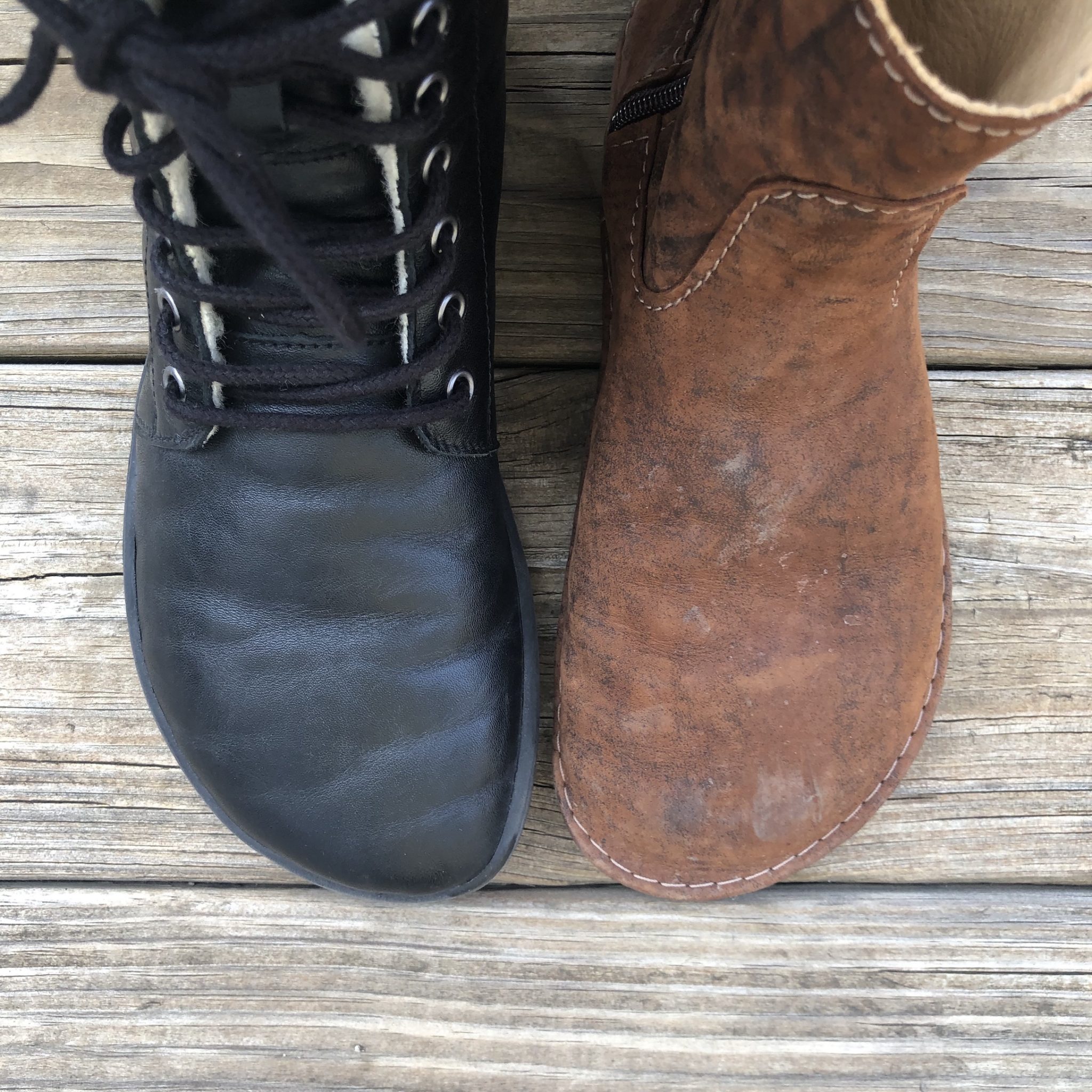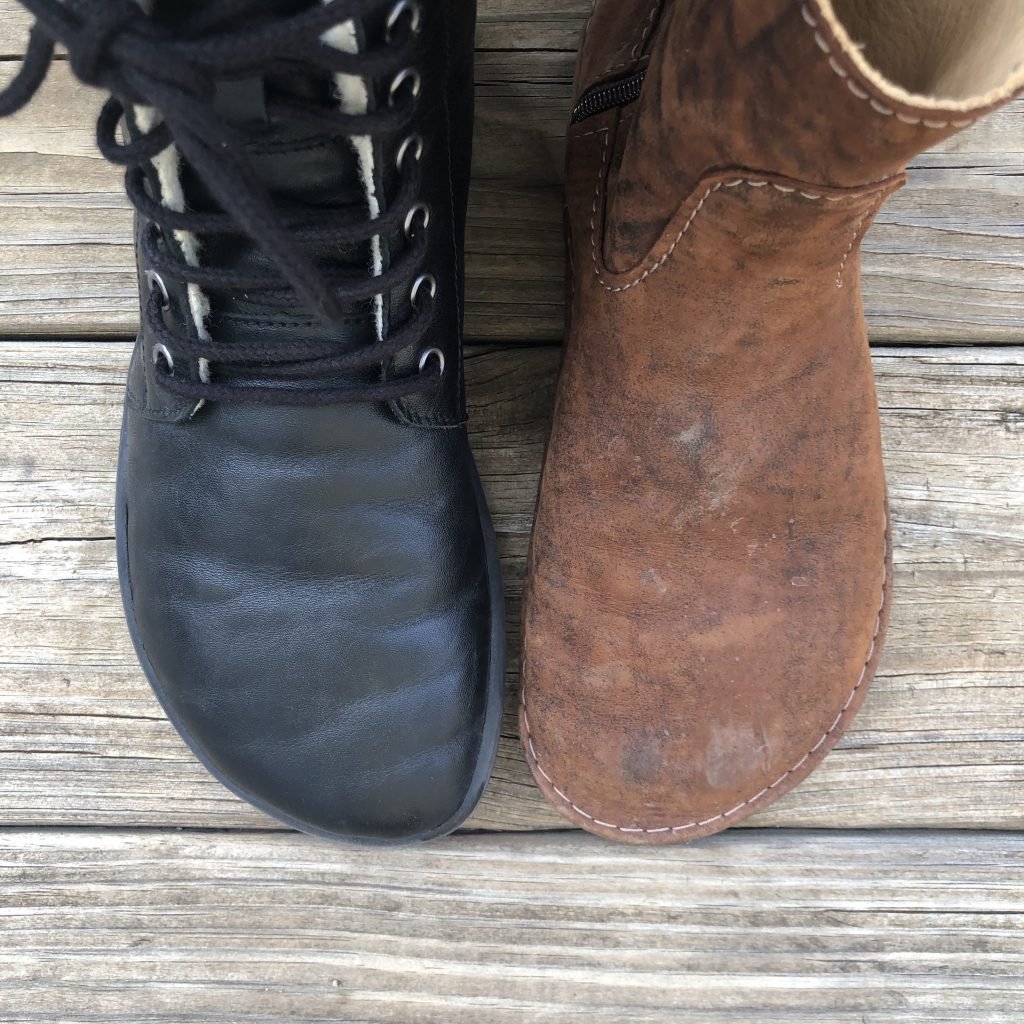 Sizing
I sized down to a 35 (36-37 is my normal size) but still have plenty of space. In comparison to other popular barefoot boots, the 35 is roughly equivalent to other size 37s. So check the size chart before ordering and reach out to them if you have any concerns. Because these are handmade they are able to make any size you need (but there might be an extra charge).
I have low volume feet, so I've been wearing mine with either a NorthSole or Naboso insole to fill in a little bit of space. Width wise, these are perfect. Plenty wide at the toes, but slimmer through the midfoot and heel so I'm not sloshing around.
Winterproof?
Because of the thin material these are made of I had to set them aside once temps dropped. Wool socks (these are the exact ones I'm wearing) and a sheepskin insole help, but the Primavera is best for transitional weather or a mild climate. If you're looking for a winter boot, their new wool-lined boots are on a 6mm sole and will be significantly warmer.
I did apply this waterproofing agent to them which has allowed me to wear them in the rain without damaging the leather. I only applied a thin coat to not to change the color too much, so they still can soak through in heavy rain and puddles. But I'd still recommend treating if you plan on wearing them in any kind of weather.
The way they are made exposes the leather almost all the way down to the ground, so that means these shoes get dirtier than boots that have a rubber wall or thicker sole. That can also mean they wear faster, but so far the leather is holding up very well without scuffing or scratching at all.
Ordering
This a small business that hand makes their shoes, so turnaround time can be quite long. Expect to wait at least a couple weeks before they ship, and then another week for them to arrive. Shipping costs are high as well, so be sure to factor that in to the cost. You can return them within 14 days of receipt, but be prepared for equally expensive return shipping costs ($20-$30). Another option is to resell them here if they don't fit.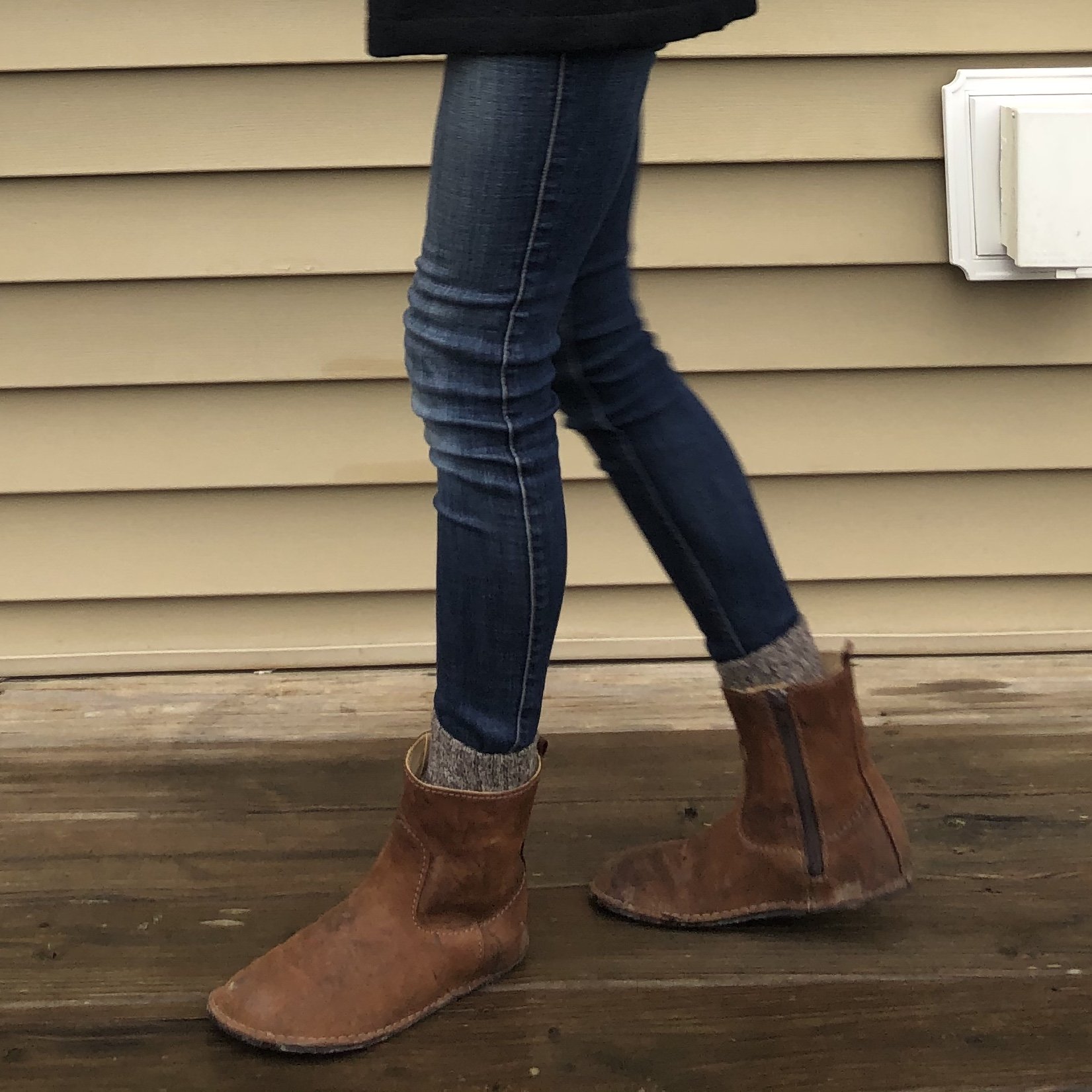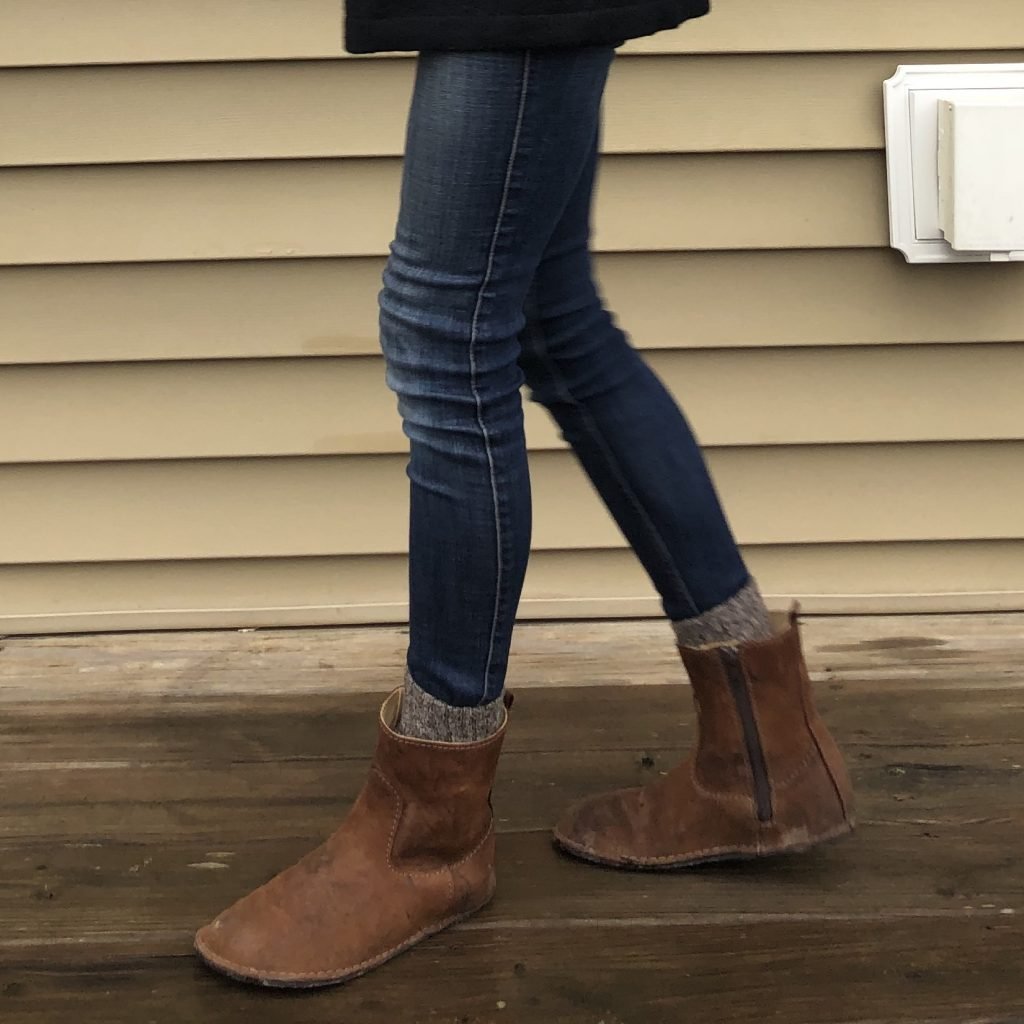 Style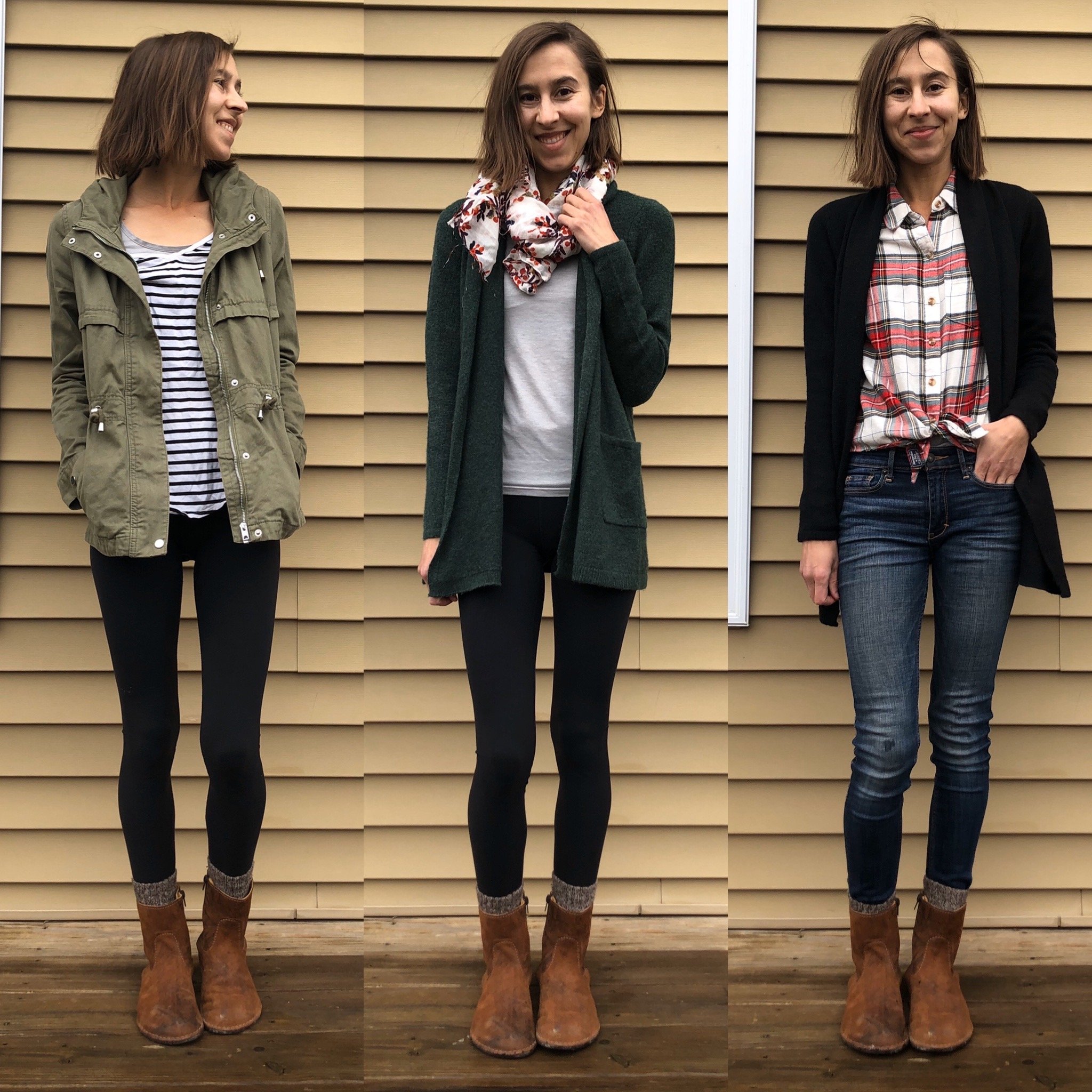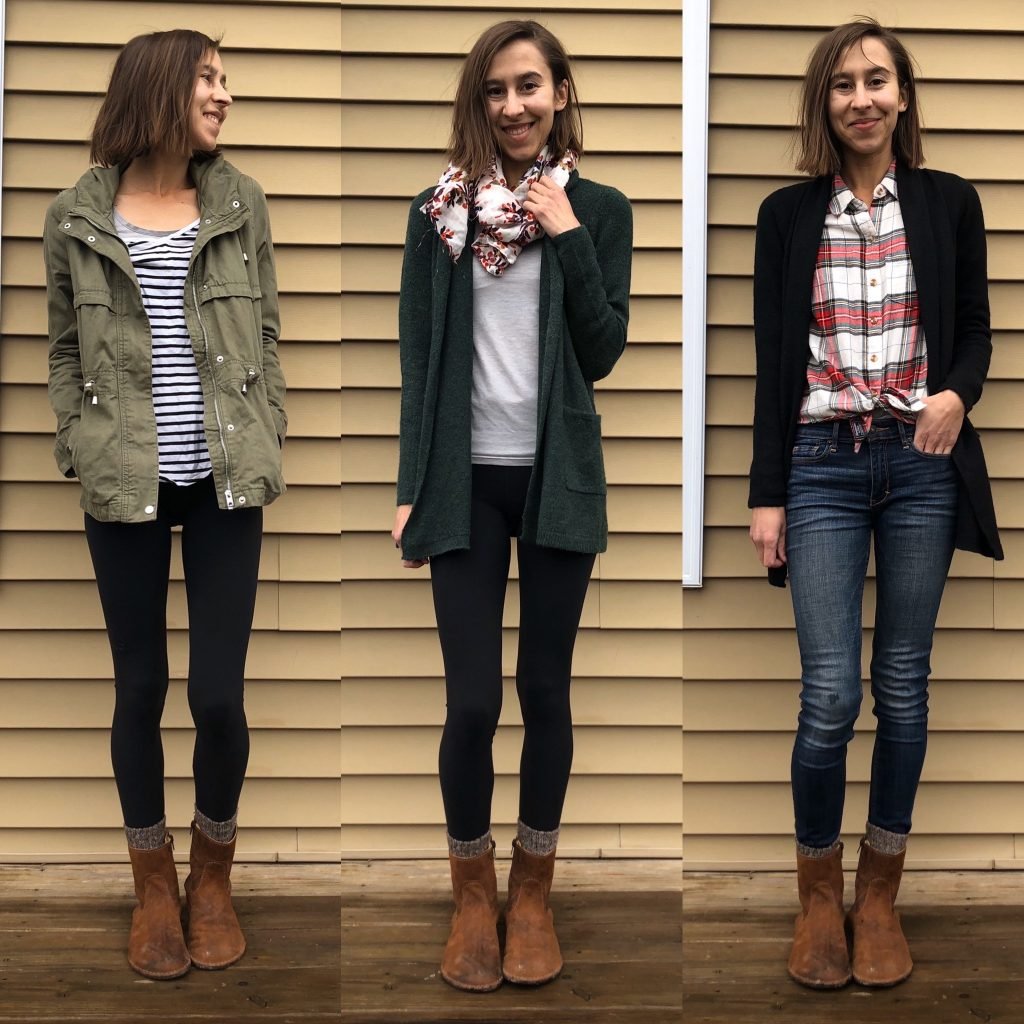 The Primavera is very simple and therefore versatile. The height and cut of them makes them better suited to wear with socks (see here for more tips on styling boots), making them more of a casual boot. But if you wanted to wear them dressy you certainly could (I would recommend black leather with black socks). They work well thrown on over sweat pants, with leggings, and with denim alike.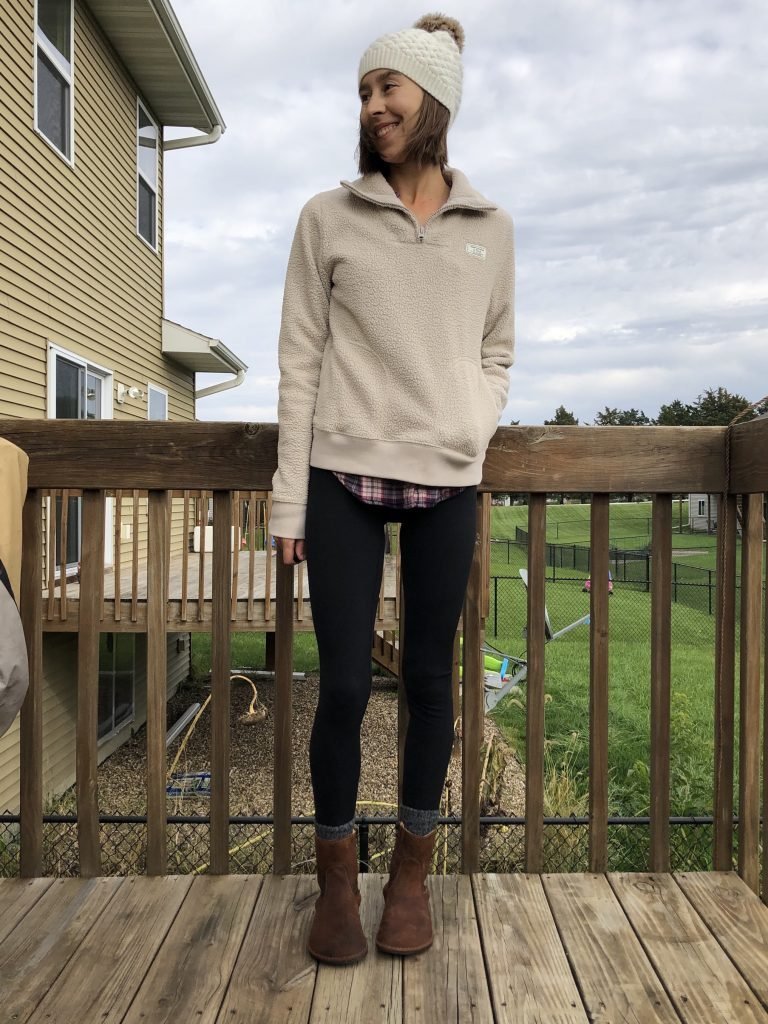 Conclusion
Luks is a solid choice for everyday barefoot shoes, your feet will be very happy in these. US customers assume some risk ordering from here, so be careful when selecting your size. But for barefoot devotees, this brand is one to watch.