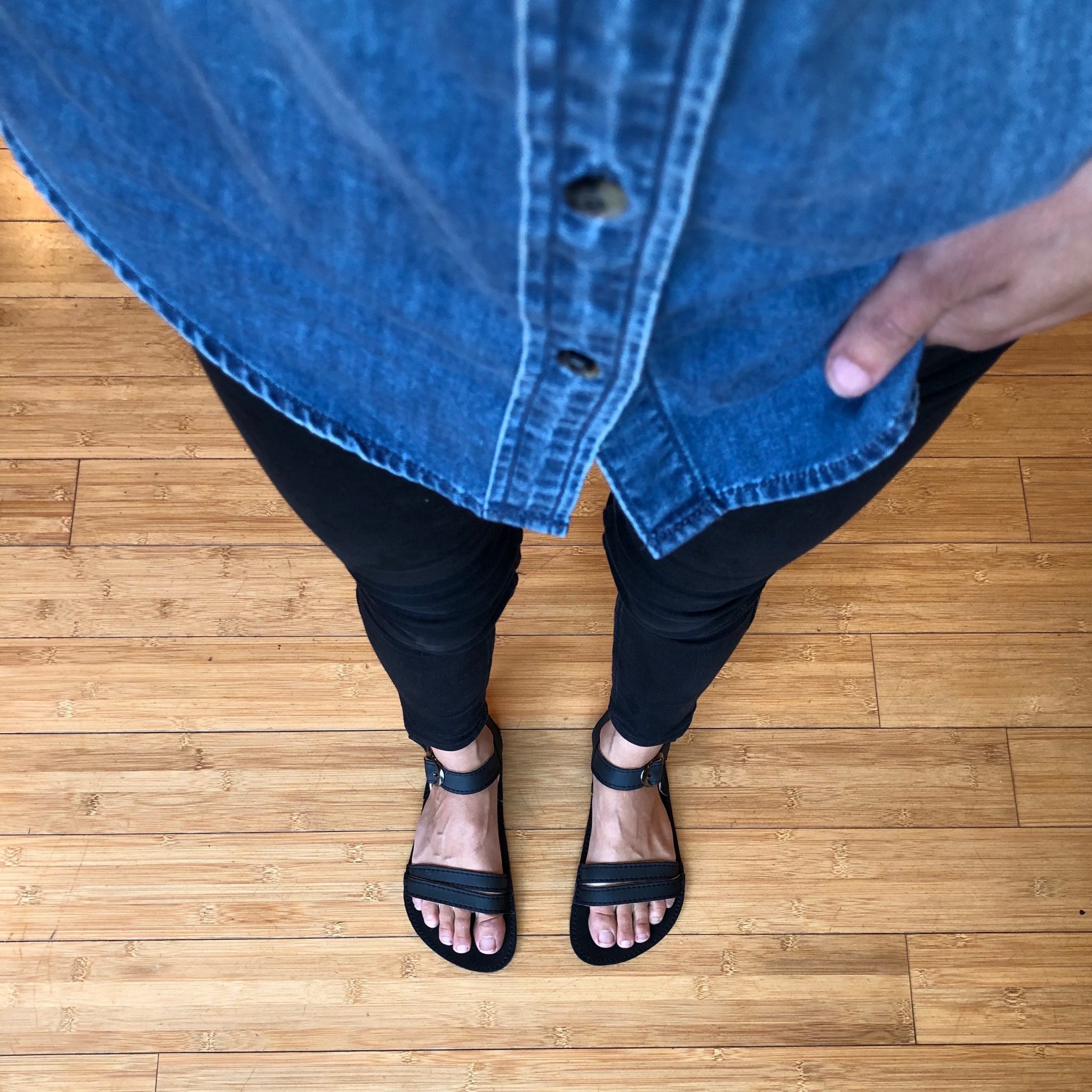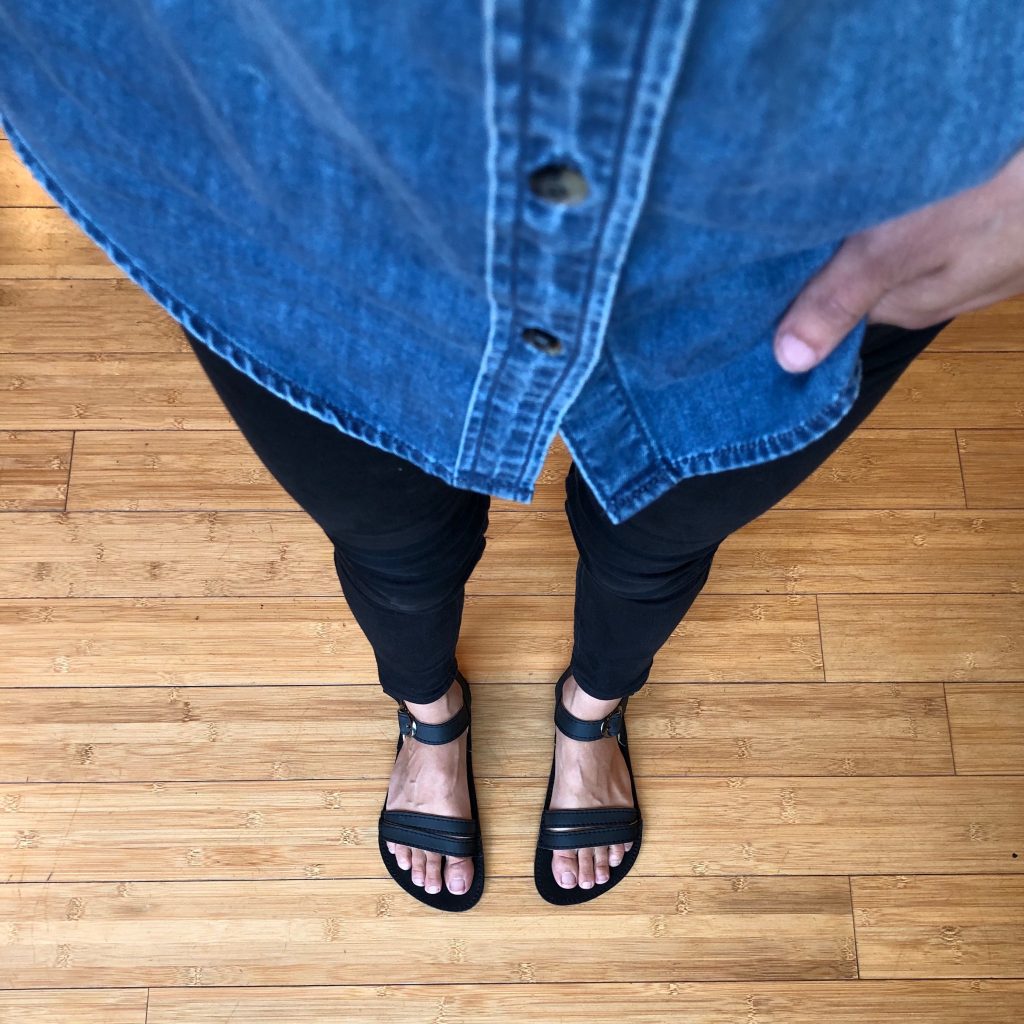 Luks Shoes (or Botyluks) is one of those barefoot brands that does not stray in the least from minimalist ideals. It is a small business run by Lenka and her family out of the Czech Republic, where all her shoes are designed and handmade using top quality materials. Lenka first was introduced to the concept of minimalist footwear through Pilates, and the idea took hold (I can relate to that!) to the point that she started making her own footwear. Currently most of the shoes available are for women, but there are some men's options and they have plans to expand them further.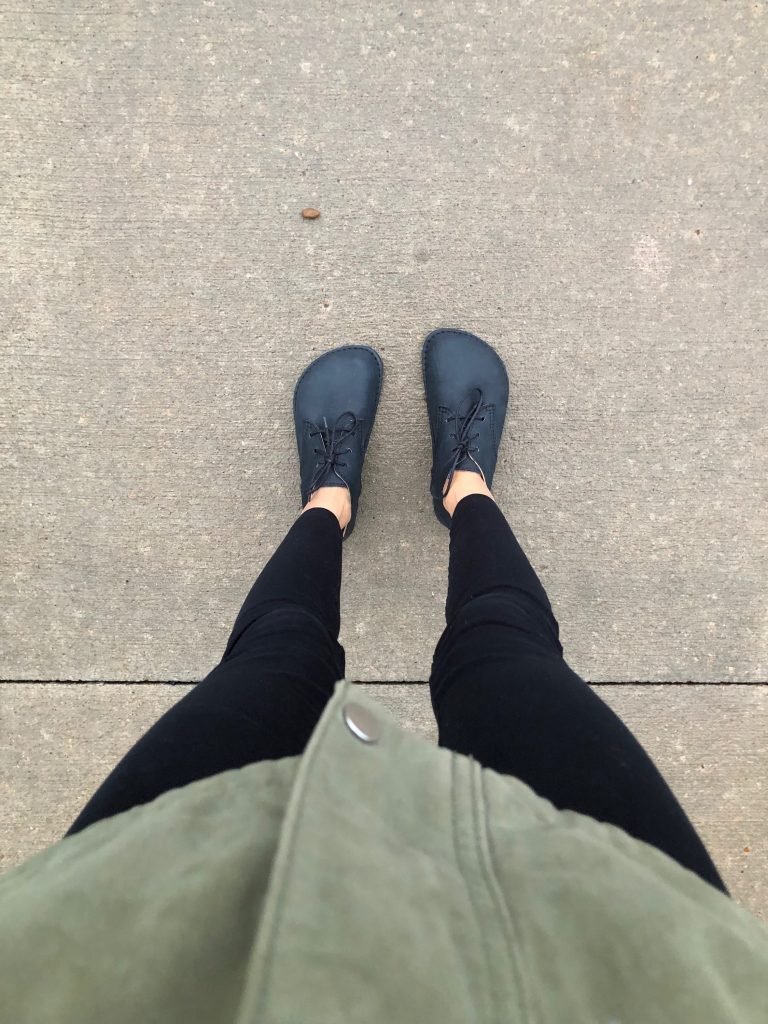 Today I am reviewing the Corriente Low Shoes (women's sizes currently, but will be expanded to men's soon) and the Verano Sandals (women's sizes only), both of which are made from the same black leather.
Barefoot Qualities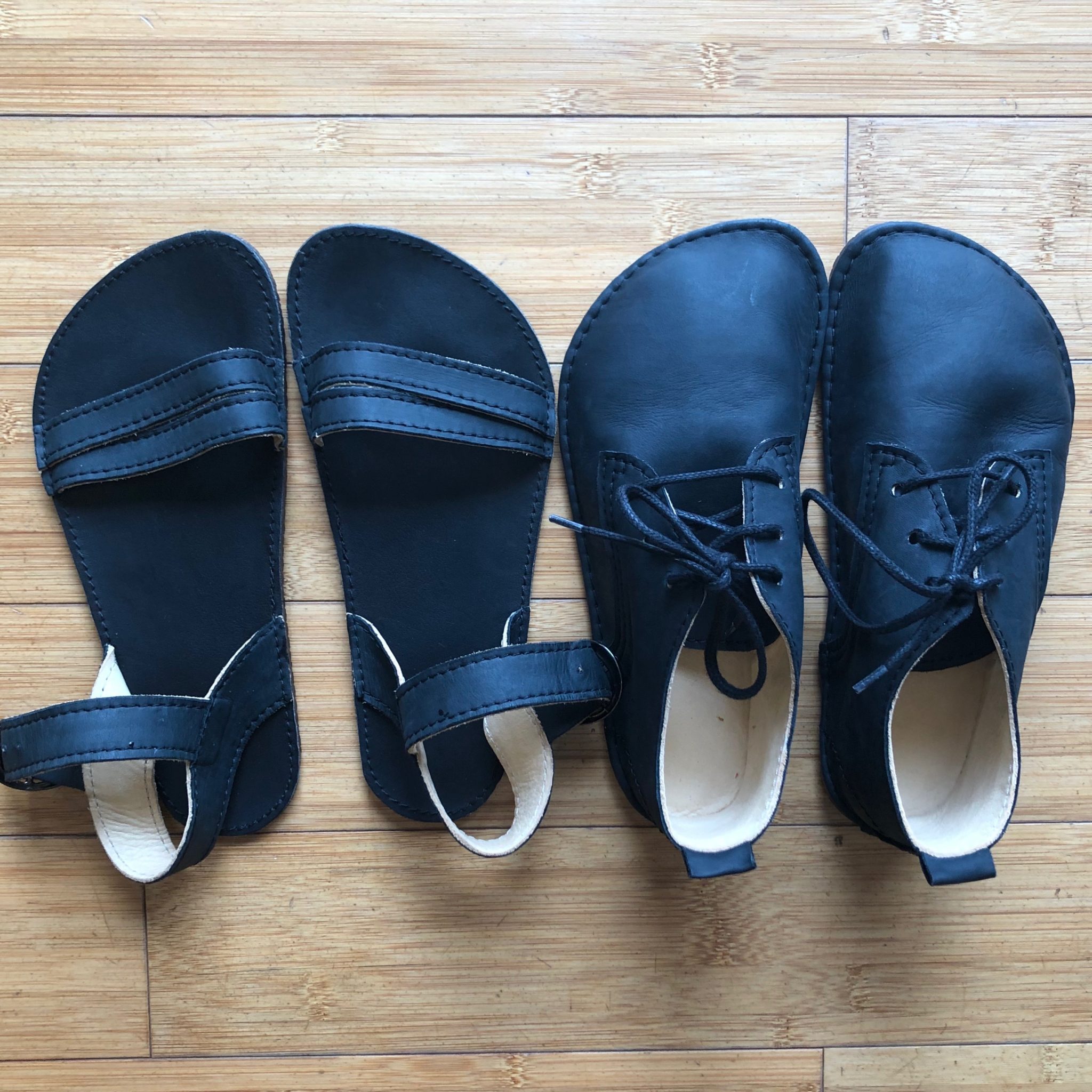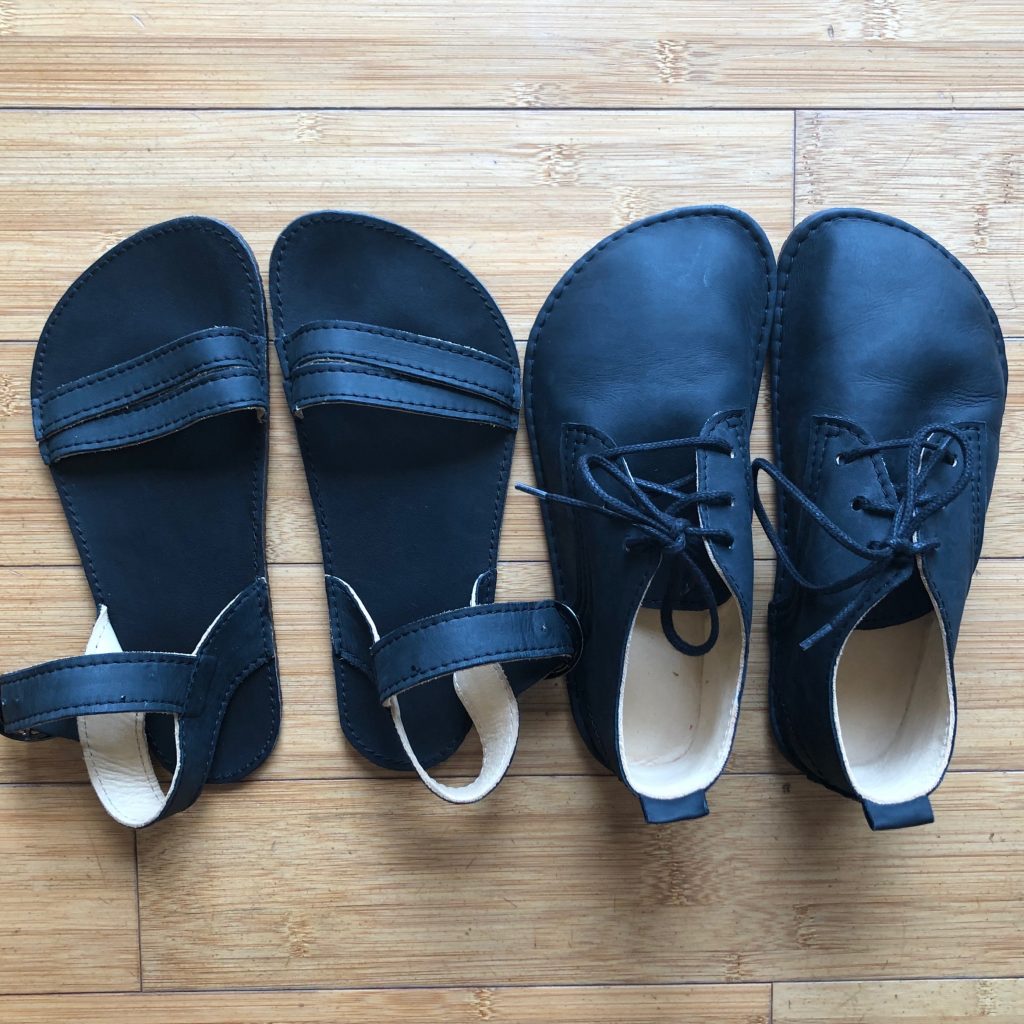 All of Luks shoes are made with the same sole shape and thickness, which means you get consistency across all their styles (unlike some brands that can have a lot of variability).
Luks shoes are 4mm thick and made with a flexible rubber sole, which has ample space. There's room for toe splay in both directions and the sides won't rub bunions or other sensitive areas. These shoes are shaped to fit an Egyptian foot type (with a prominent big toe), but will work even if your big toe is not your longest one.
Materials
The leather Luks uses is locally sourced and very soft and supple. It almost has a nubuck feel to it. The color I have looks like a washed black and the interior lining is a natural leather color. Obviously a lot of thought was put into their materials selection.
The outsole is rubber and very flexible, though not squishy. So you are getting full range of foot motion in these shoes without a lot of cushion. It looks to be pretty durable as well and I don't expect it to wear through for a long while (some of the squishier Vibram soles wear quickly).
Many leather shoes are lined either with a synthetic material or left unfinished with the raw side on the inside. Luks shoes have a leather interior that is stitched inside, which adds comfort, durability, and structure to the shoe, as well as an extra layer for warmth.
These shoes are meticulously crafted, and the attention Lenka pays to the quality of her shoes is very clear.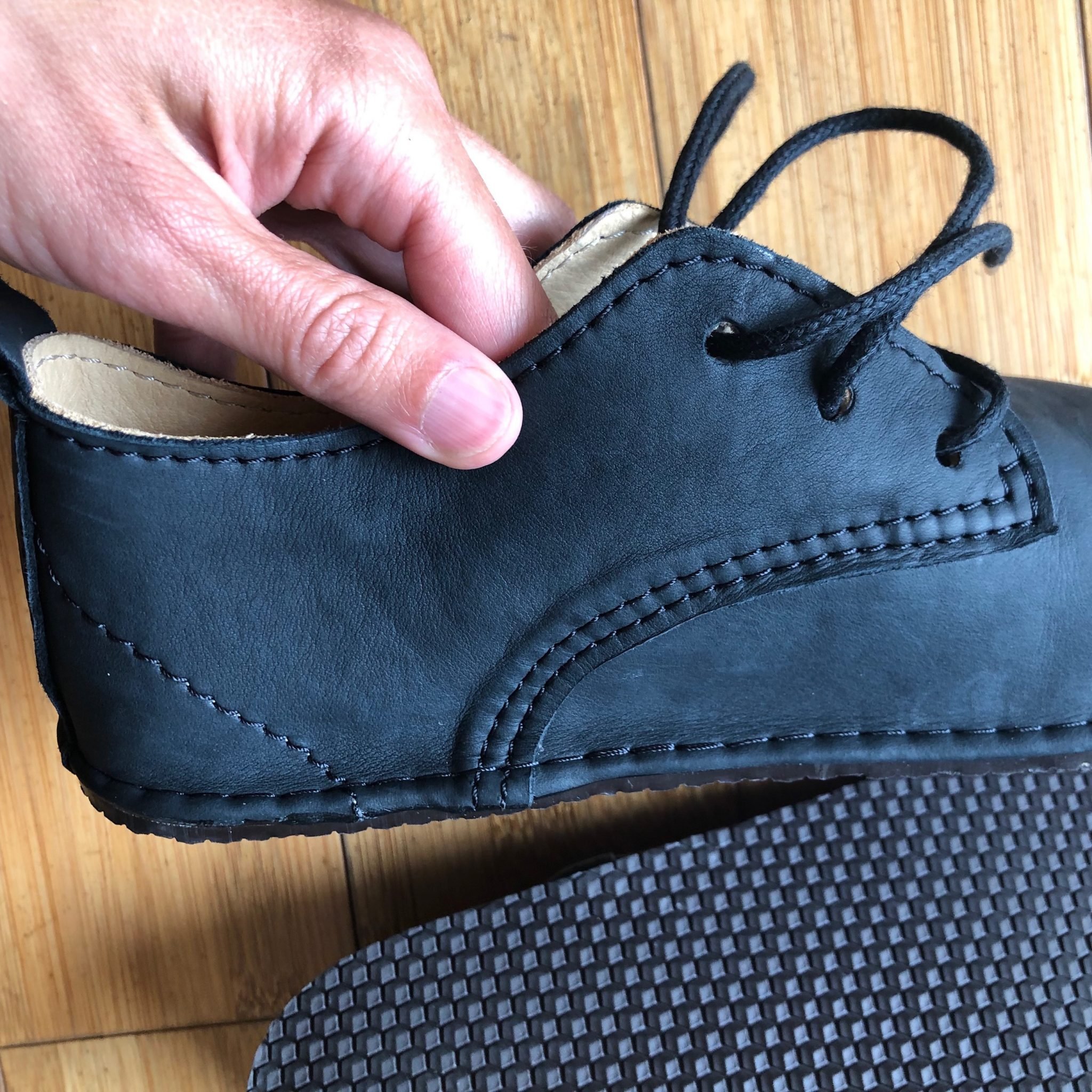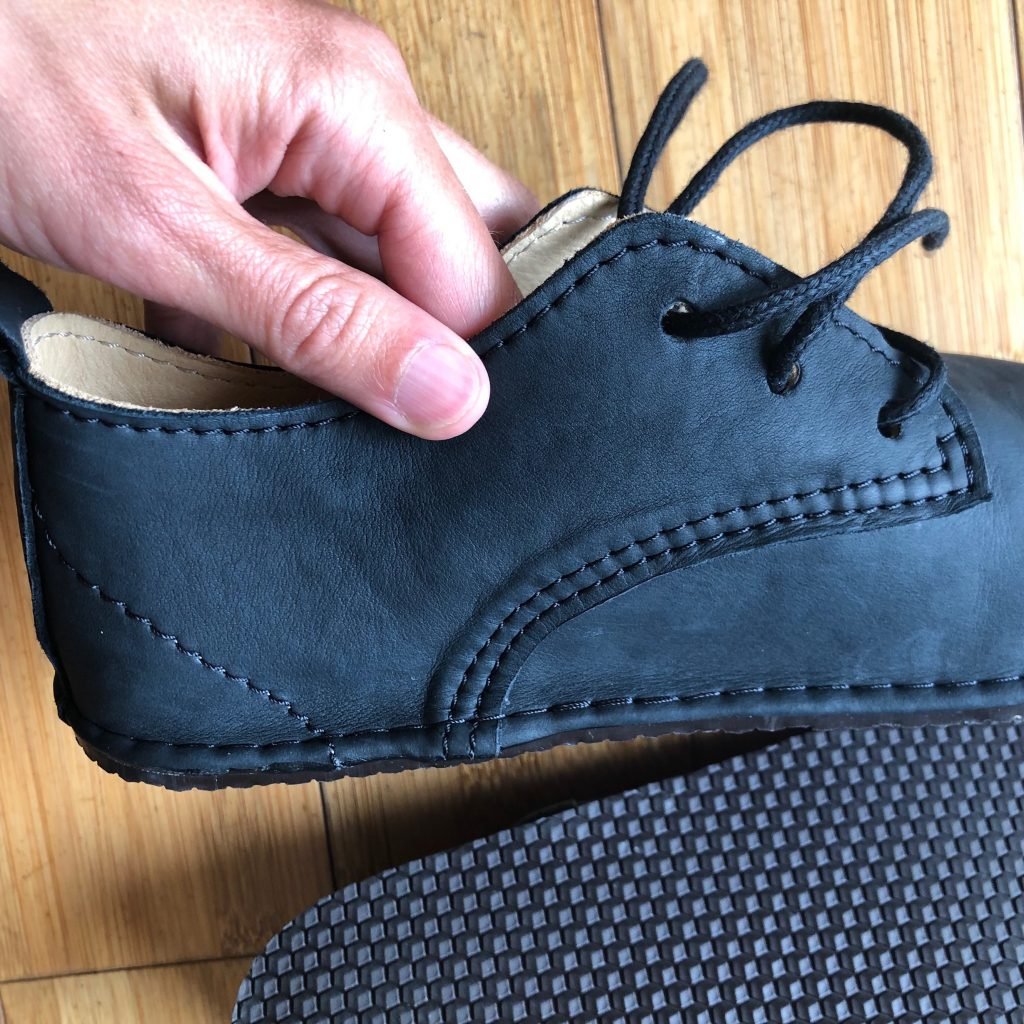 The English site does not show all of the leather color options for each shoe, so if you're hoping to get a color not pictured check out the Czech site, or e-mail to ask if it can be done.
Most of these shoes are pretty neutral, but the Mocassins come in some fun bright colors! And they seem to be adding new styles and leather options at a pretty fast pace, it'll be fun to see what is available in the months to come.
Fit
Verano Sandals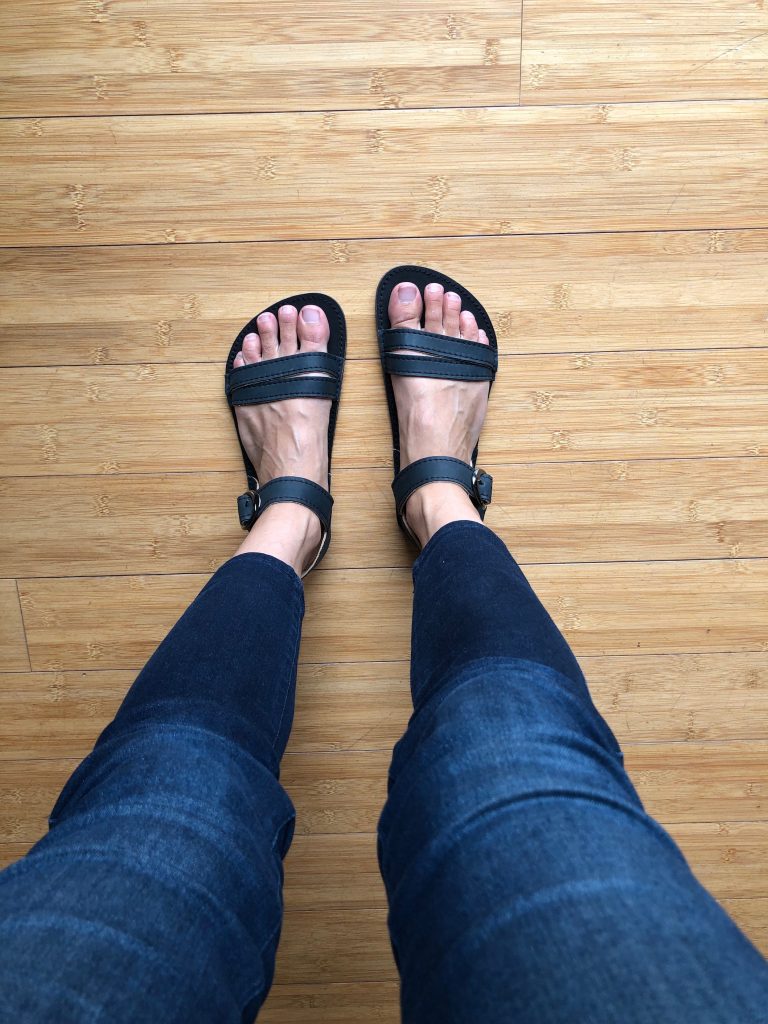 The Verano sandals were fairly tight over the ball of my foot to begin with, but have loosened up considerably and are now not tight at all. The ankle strap is pretty long on me and I had to hammer a buckle hole farther up to get them tight enough, so now I have an extra long strap. Because the leather is 2 ply and stitched, trimming the straps is not an option on these shoes.
Overall, I am a big fan of the fit of the Verano sandals. They are wide enough that all my toes fit on the sole of the shoe, and the straps keep my foot secure. The double strap over the ball of the foot is a nice touch, as it can open up around your big toe joint, keeping pressure off it but still securing your foot. Not to mention it adds interest.
I could do without the extra space at the toes in this style, occasionally I trip on it and I think it would make for a cleaner look to be shorter, but it is nice to always have my toes on the sole no matter how much they are splayed.
I also really appreciate that the shoes get narrow at the heel instead of being wide the entire length. Women commonly have narrow heels, and yet a lot of women's barefoot shoes are made to fit a man's foot shape. Just one more reason why it's so great to have women designing shoes for women (Like Lisbeth Joe and Be Lenka!)
Coriente Low Shoes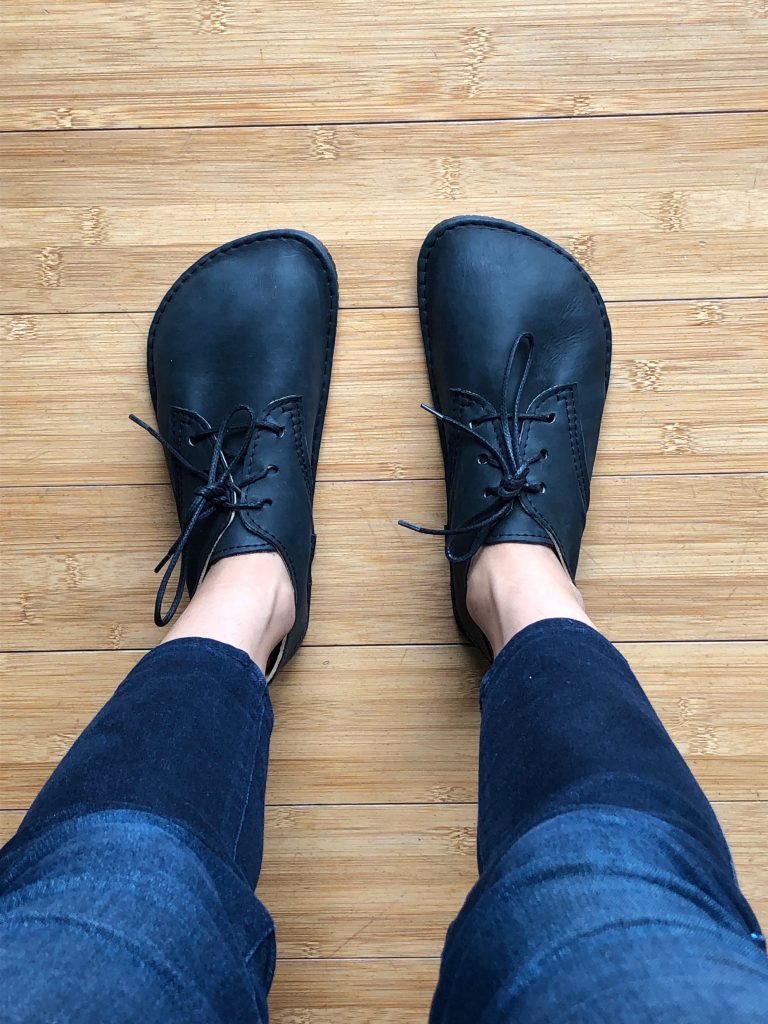 The Coriente shoes did not require any breaking in, there was plenty of space from the get go and were immediately comfortable. After wearing them on a few walks they stretched some and felt a little too deep for my low volume feet, so I added in a NorthSole insole to keep my foot from sloshing around. That will also help keep these warmer in the colder weather, not to mention add some extra comfort.
I have Roman shaped feet, so I don't actually need the extra length at the big toe, but it certainly doesn't hurt to have the space. These fit similarly to the Vivobarefoot Gobi, but have a wider toe box, so will be great for those of you with extra wide toe splay.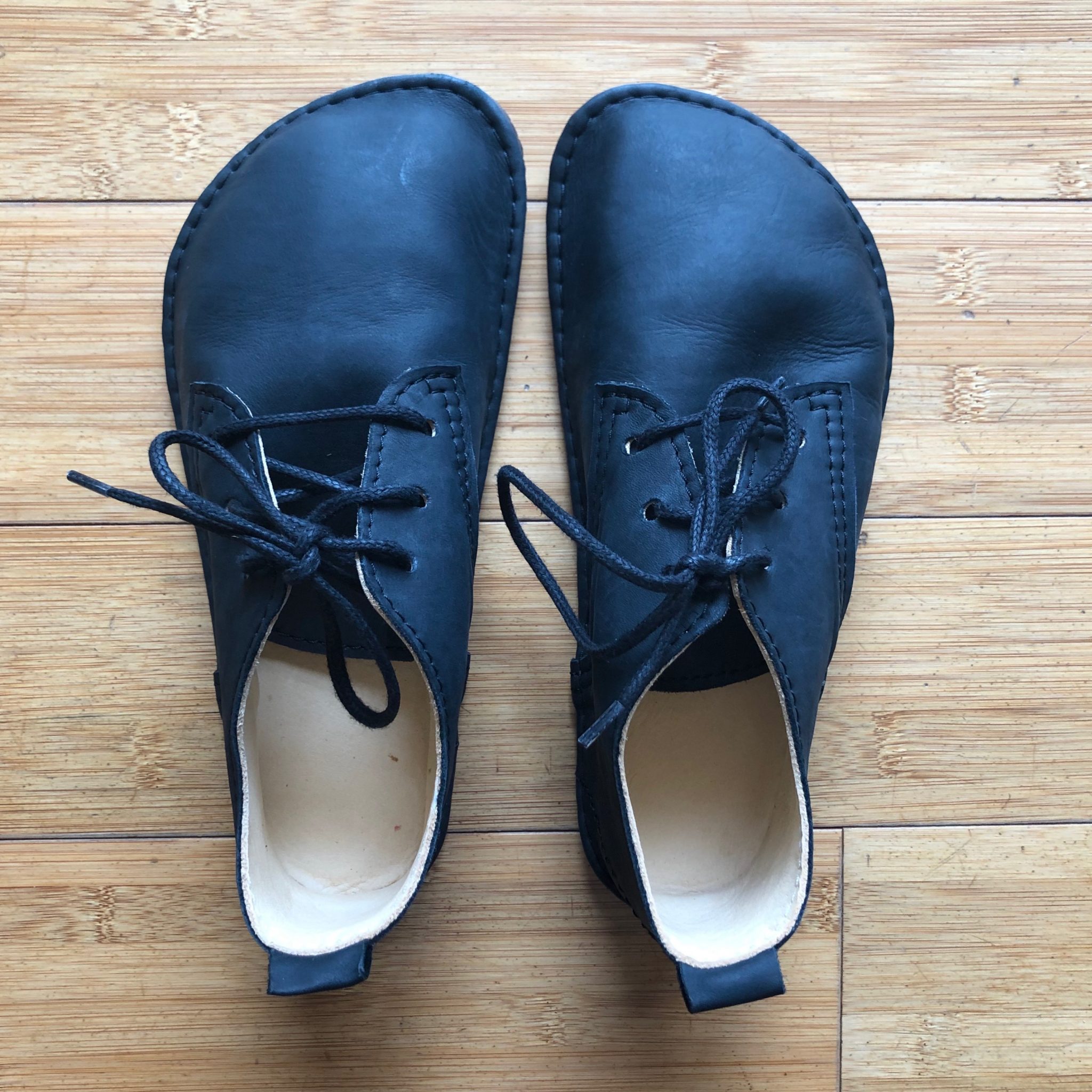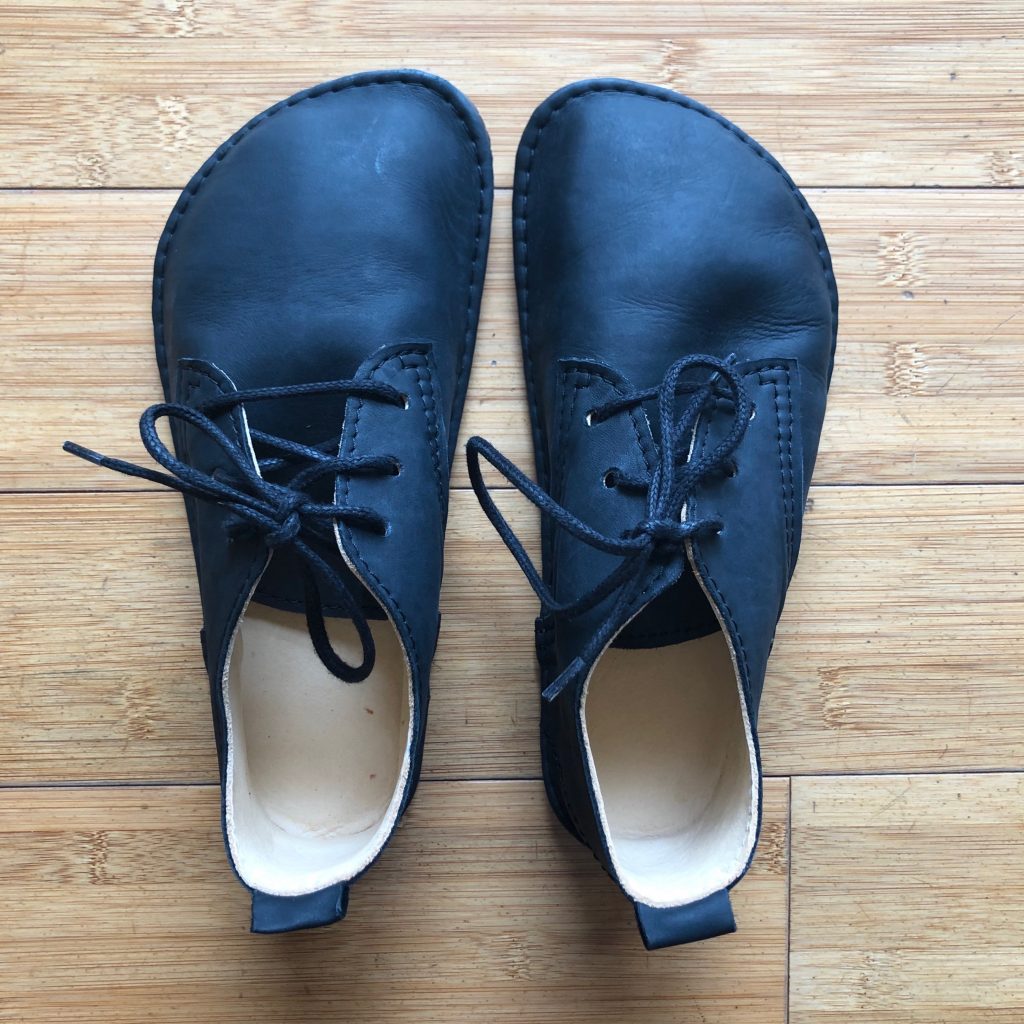 They're very easy to wear, no pressure points anywhere on the foot, secure, and thanks to the laces can fit a variety of foot volumes.
Sizing
After using the Size Chart on Botyluks website, I determined I needed a smaller size than what was available (36 is the smallest size). I reached out and they confirmed that because these are handmade they could make a 35 for me. So both my sandals and low shoes are a size 35. I typically am in a 36 (though these days I'm often on the small side of a 36), and the 35s are plenty big enough. Compared with other shoes I've tried, I'd say these run slightly big.
The size chart is thorough and they are responsive if you have questions about sizing. So reach out to them if you're in doubt! If you need an extra small or big size there may be an additional charge for getting a customization.
Price
The Verano Sandals are $78, which is a decent price for a minimalist sandal. The Coriente shoes are $130. So the prices aren't overly high or low for what you're getting. These are pretty standard prices across many barefoot brands.
The shipping costs however are a bit tough to swallow. To the US it costs $30 no matter how many shoes you're getting, so you'll want to add that in to the cost of the shoes when considering these. There are also is a considerable wait time before you'll receive these (4-5 weeks before they ship).
You can return unworn shoes within 14 days of receipt (if they aren't customized), but shipping costs would make this not very cost effective. Selling them on the Minimalist Shoe FB group might be a better option. Basically, do your due diligence before purchasing to minimize the chance you need to return/sell.

Aesthetic
Verano Sandals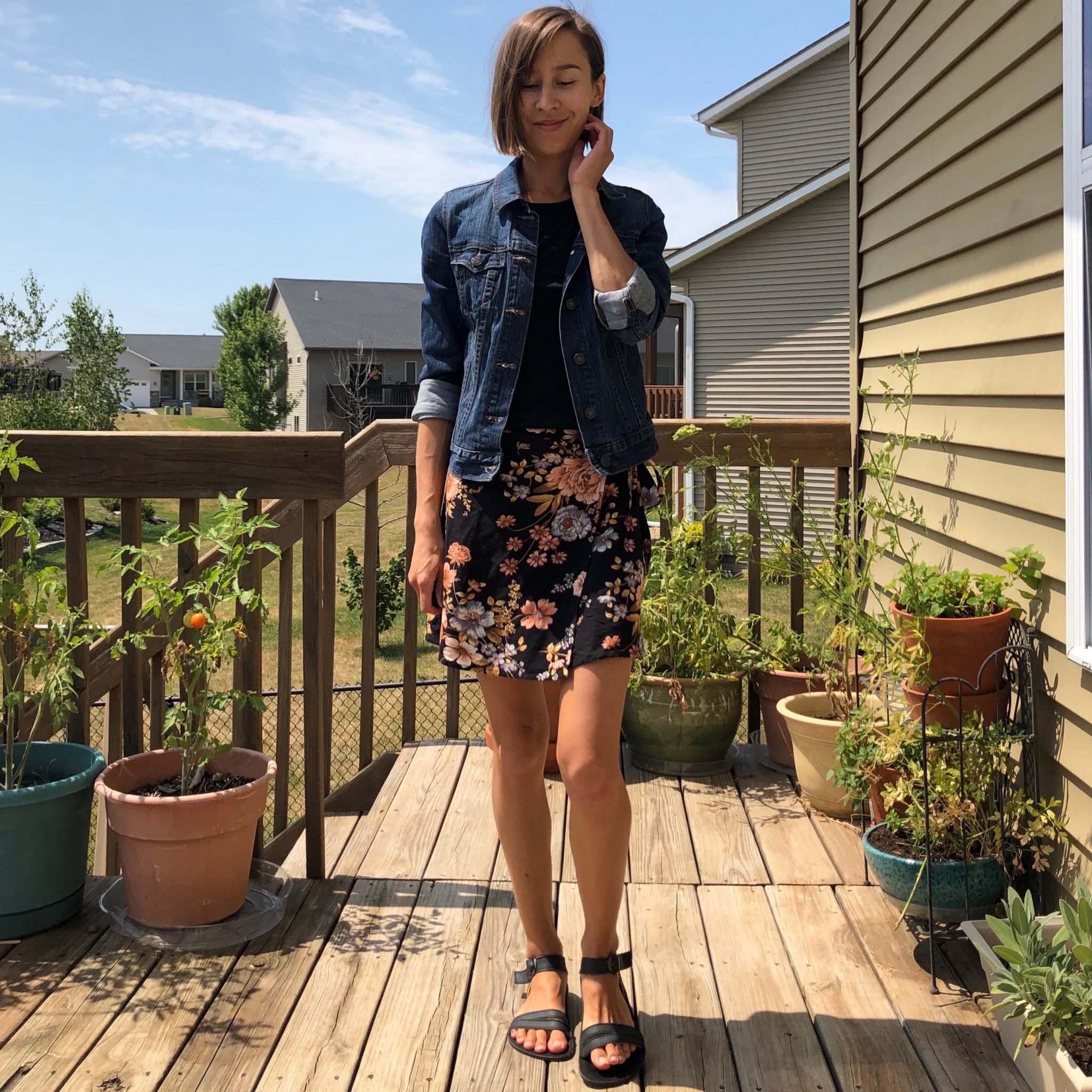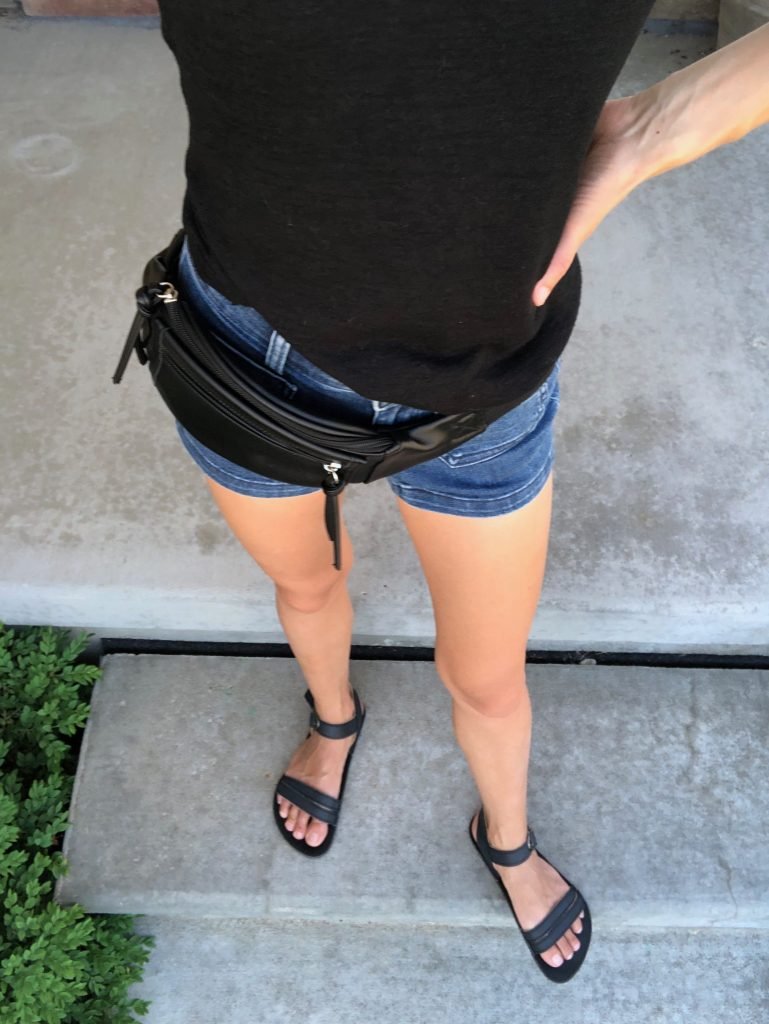 These sandals have a wide forefoot and prominent big toe area, but manage to look like a typical fashion sandal, which makes them super easy to style.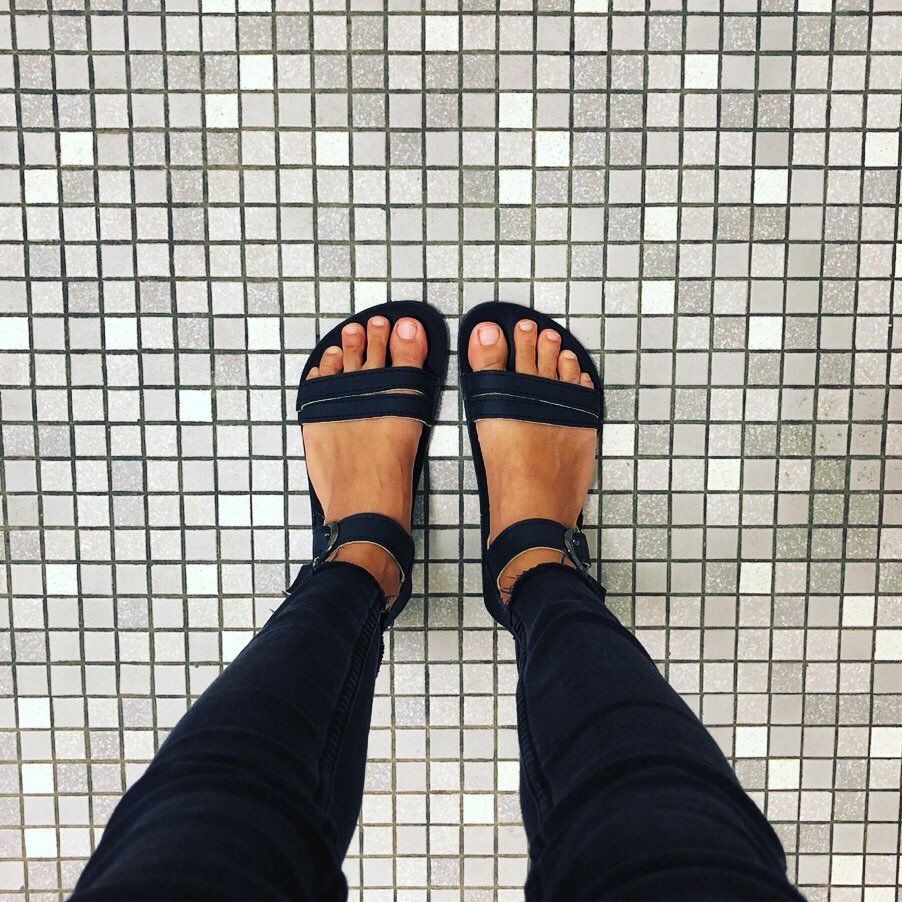 I love that the soles of these are the same color as the straps, which helps to create a continuous leg line. I LOVE all black shoes with black pants. I could show outfit ideas for days with these sandals. If you need more inspiration, search on Pinterest for black sandal outfits and you're sure to find something that matches your closet!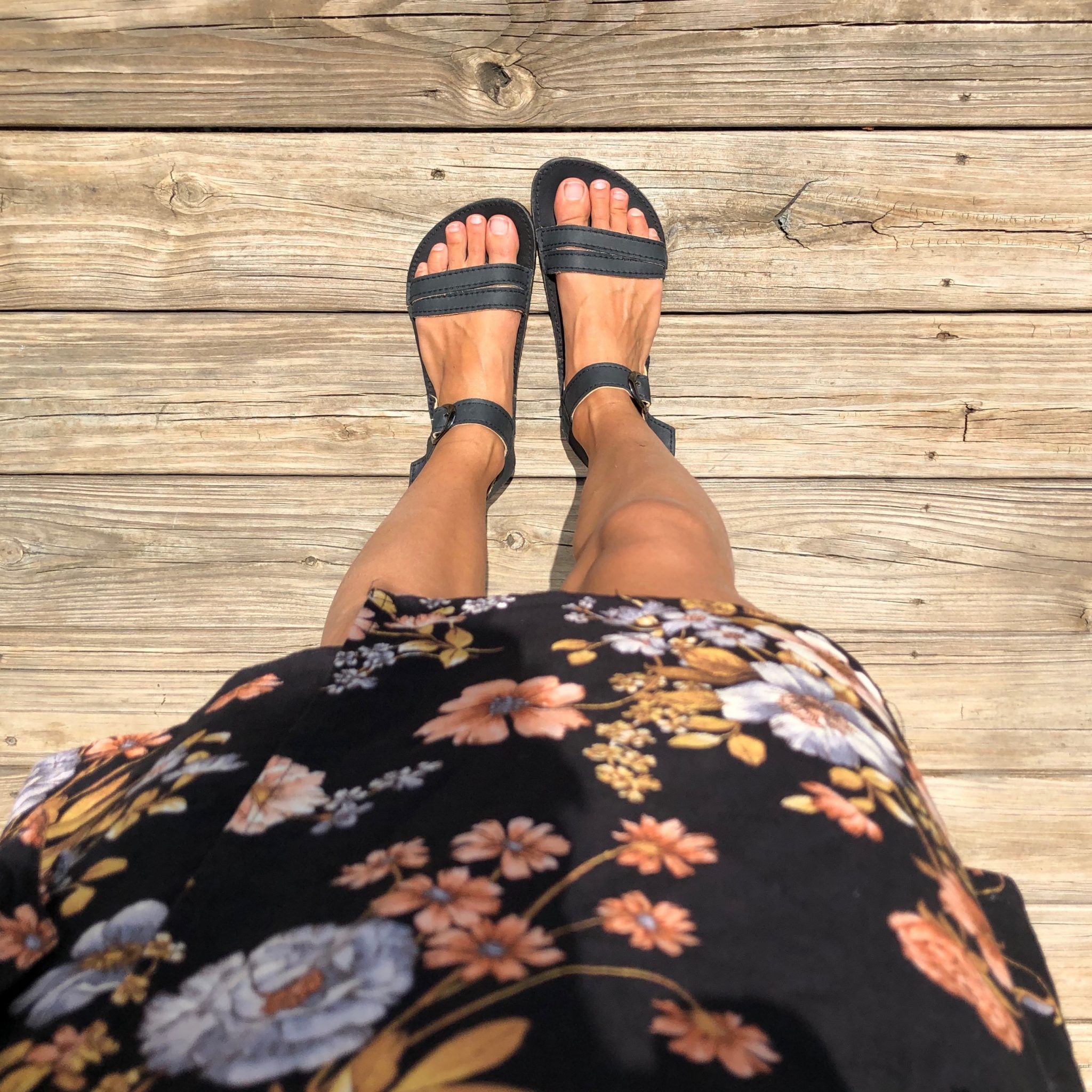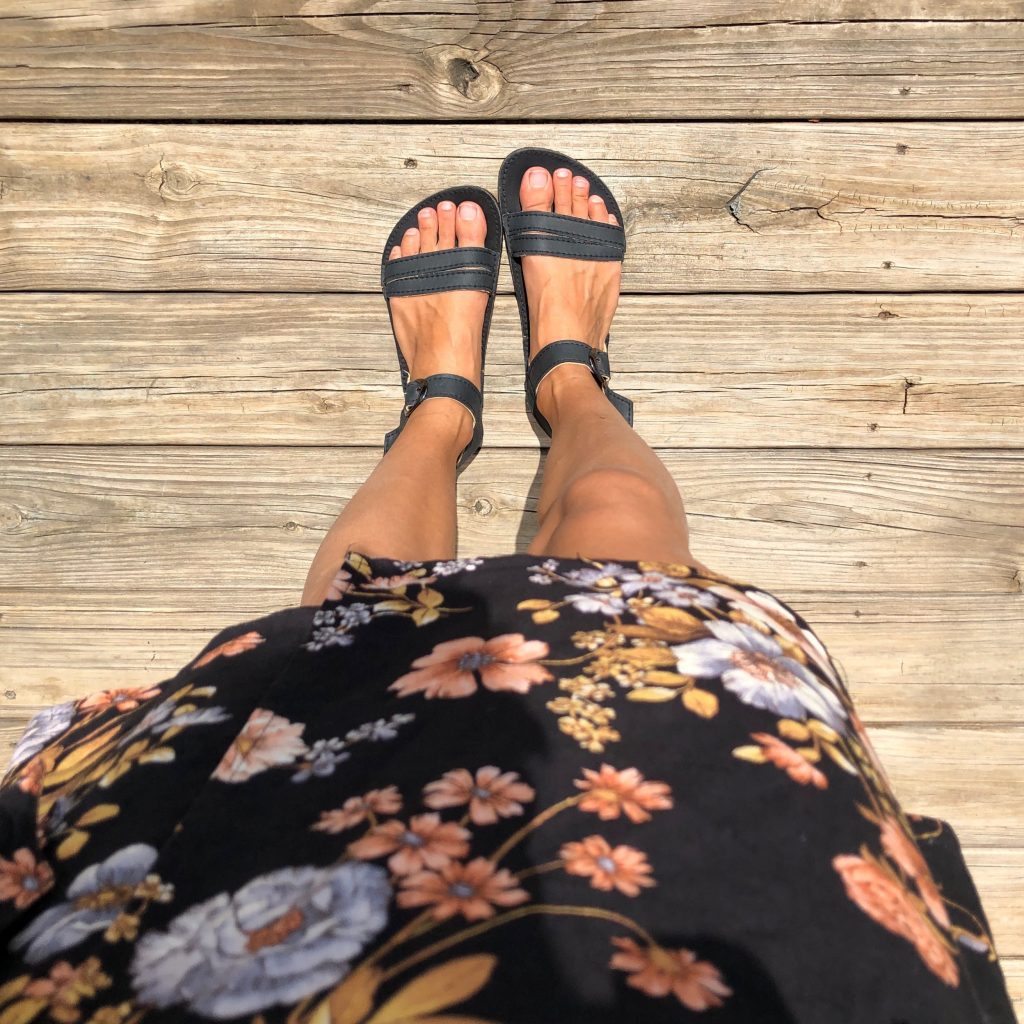 Corriente Low Shoes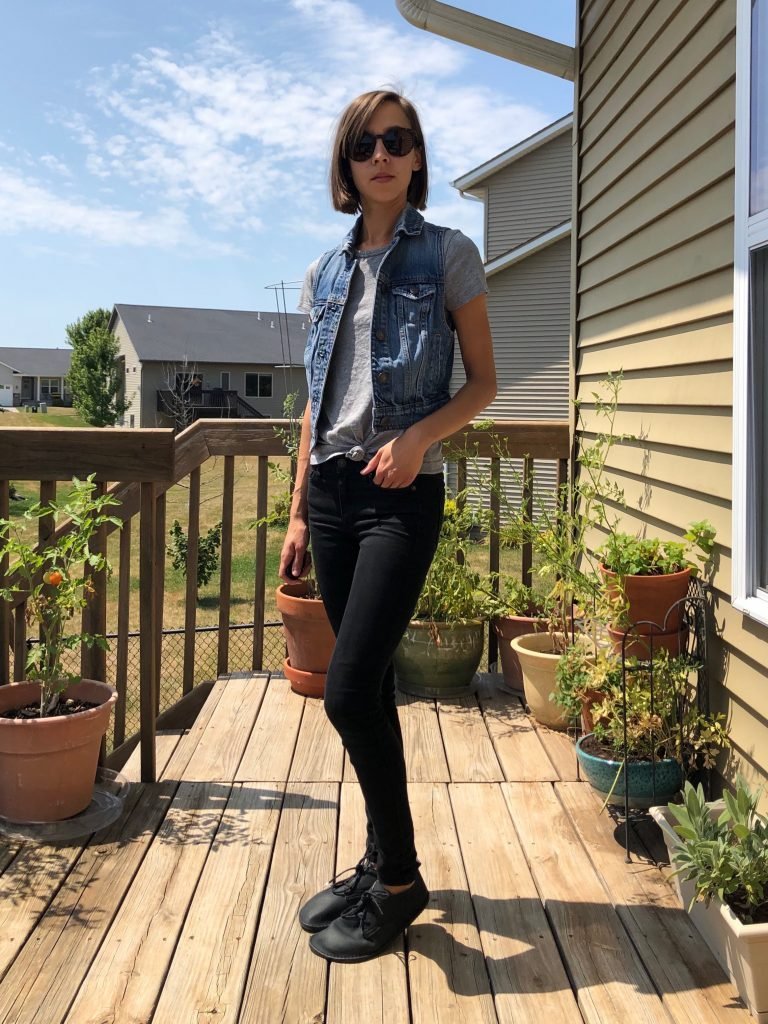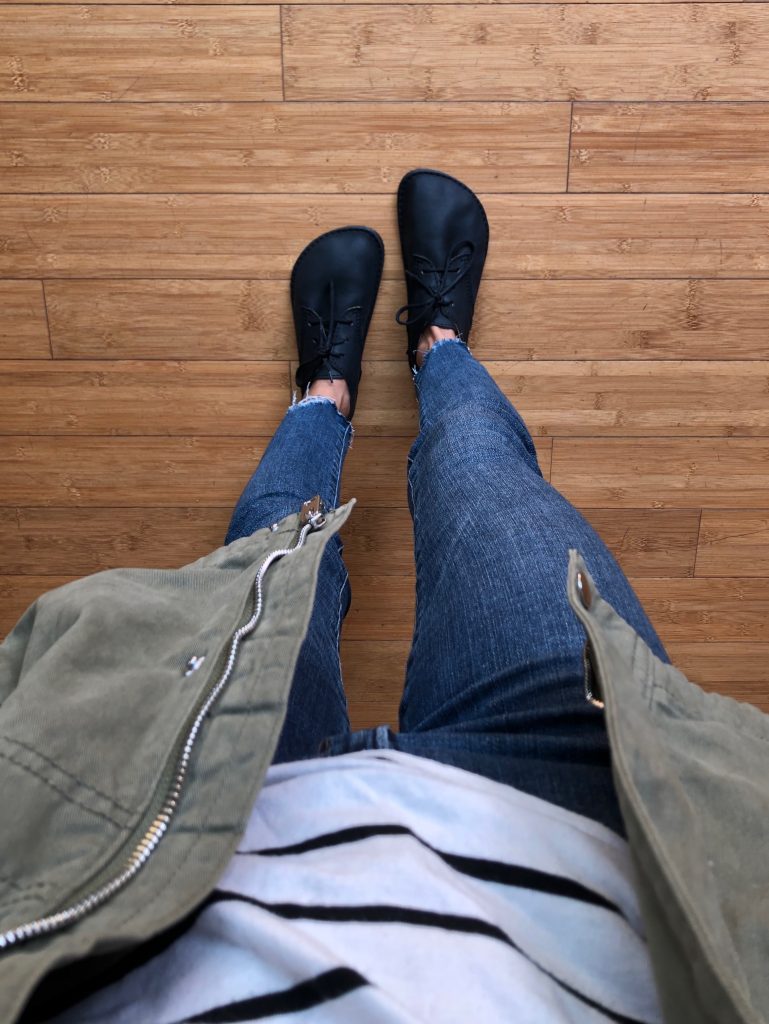 The Corriente shoes are reminiscent of a classic derby shoe. The subtle details and smooth finish make these perfect for the work place. While these are currently marketed as a women's shoe, I think their potential really lies in being a man's dress shoe.
Women have been enjoying an influx of new minimalist dress shoe options over the last year, while men continue to have only a small selection. The ones that do exist may be too narrow for wide footed men. So for those of you who'd like a truly barefoot professional shoe (without paying $350), keep Luks on your radar. They'll be expanding their size offerings hopefully really soon!
For the women out there wanting to try out this shoe, these can be styled like a black oxford for an edgier masculine touch.
Conclusion
Luks barefoot shoes are an exciting new brand on the scene, with big plans for the future. For non-European buyers, shipping costs and wait times can be a deterrent, but the benefits of some seriously minimal and high quality shoes will outweigh the risks for many people!