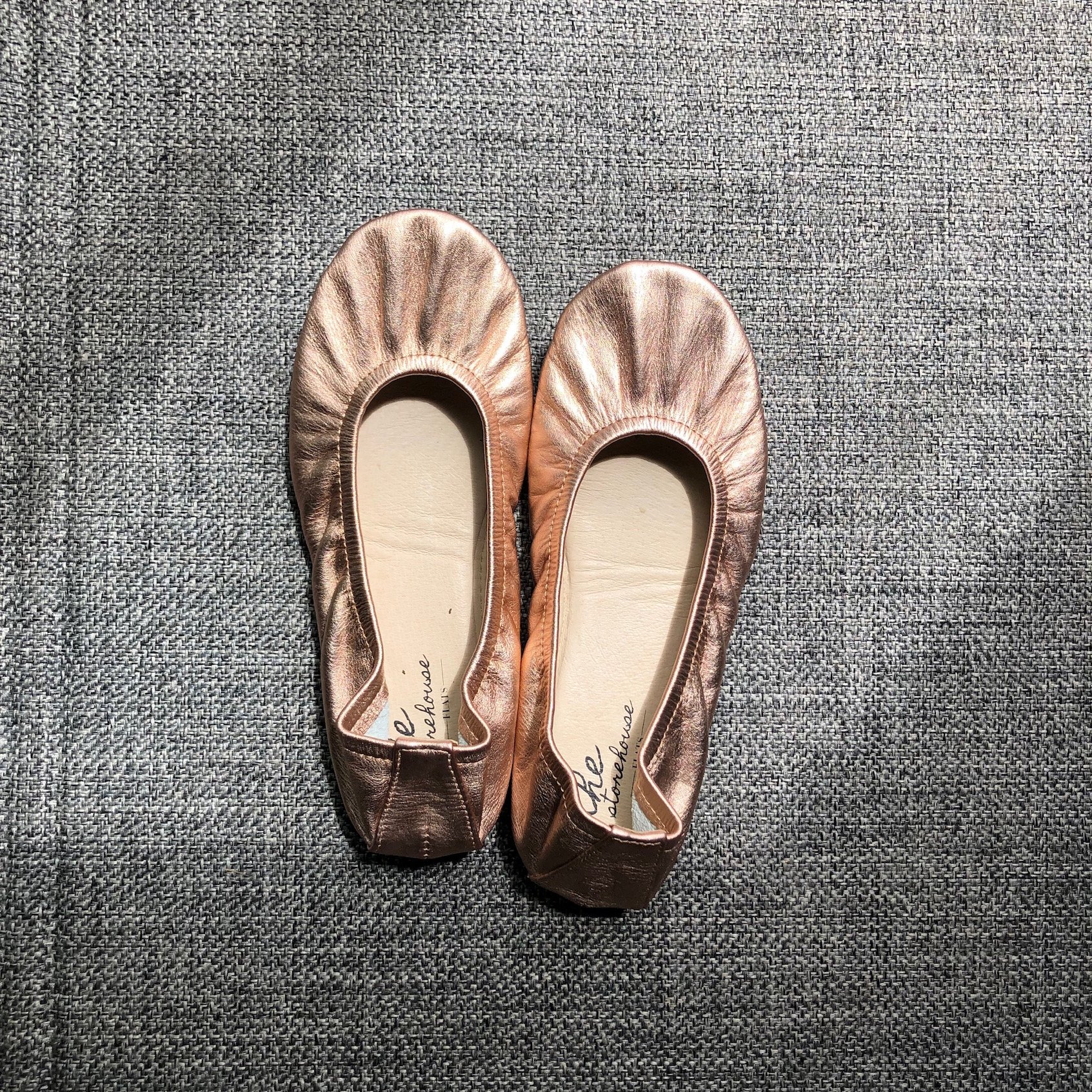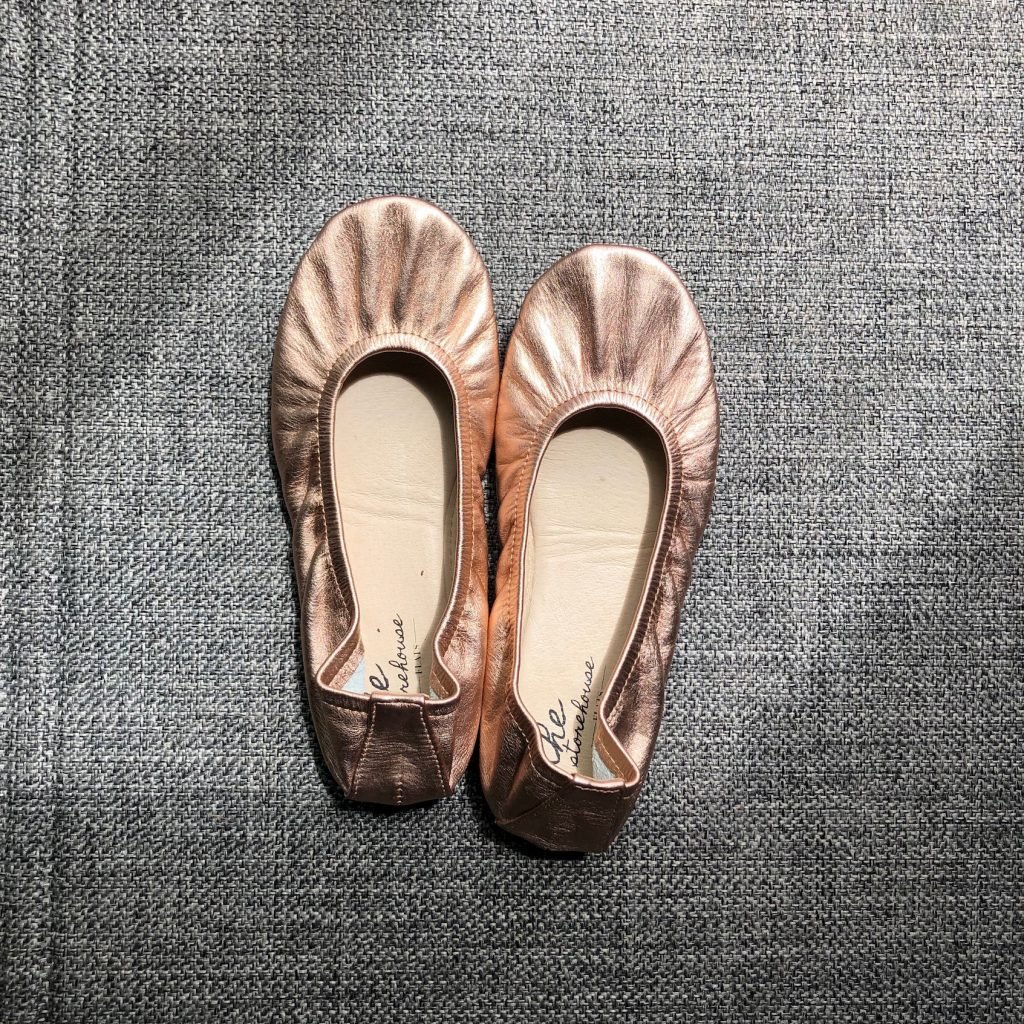 Y'all like flats! Ballet flats might be the hardest category of shoe to get a great comfortable fit in so it makes sense that there's been a lot of buzz about The Storehouse Flats, which are minimalist, affordable, and come in a lot of fun colors.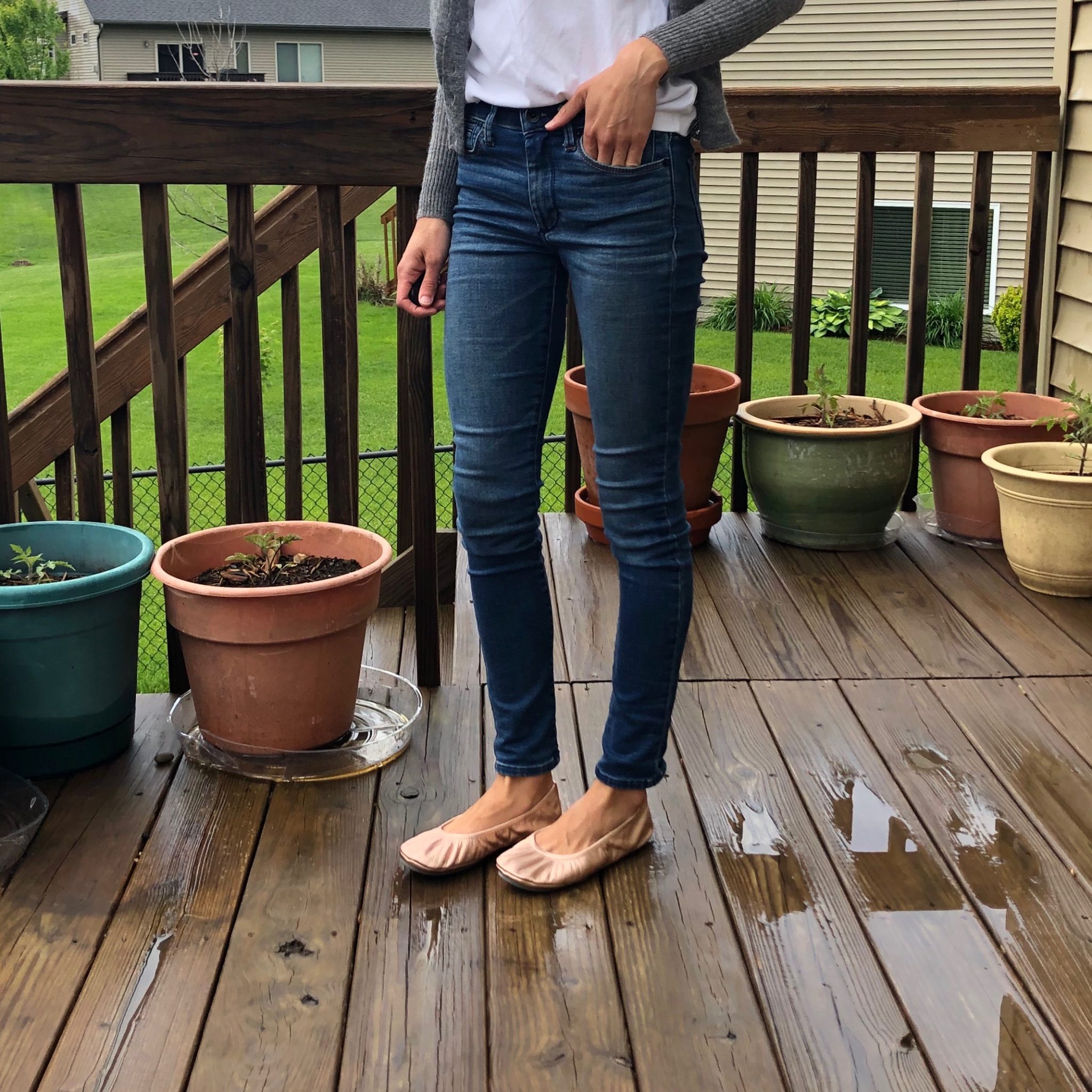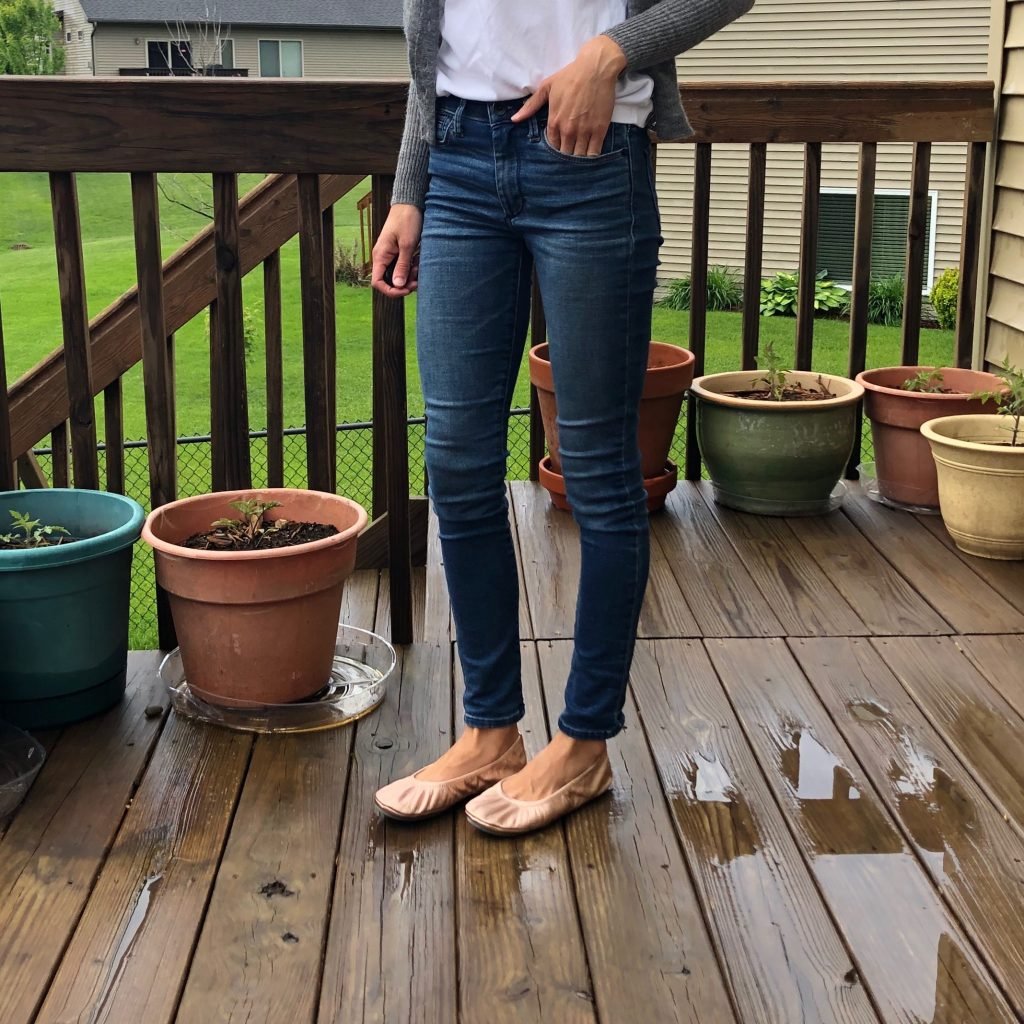 The Storehouse was started by husband and wife team Andrea and Eric. They designed their own flat to be a more comfortable and affordable alternative to all the fancy flats making the rounds out there.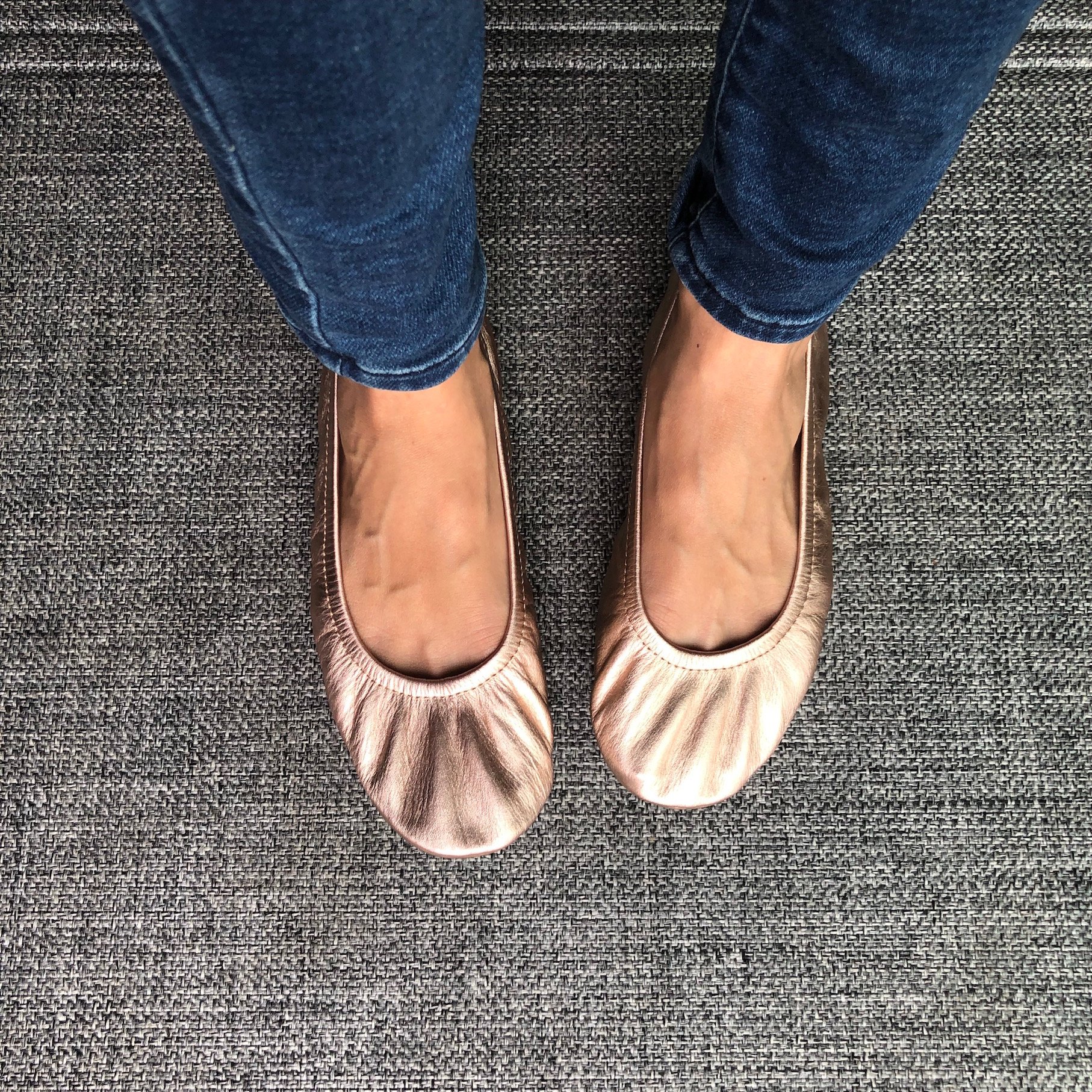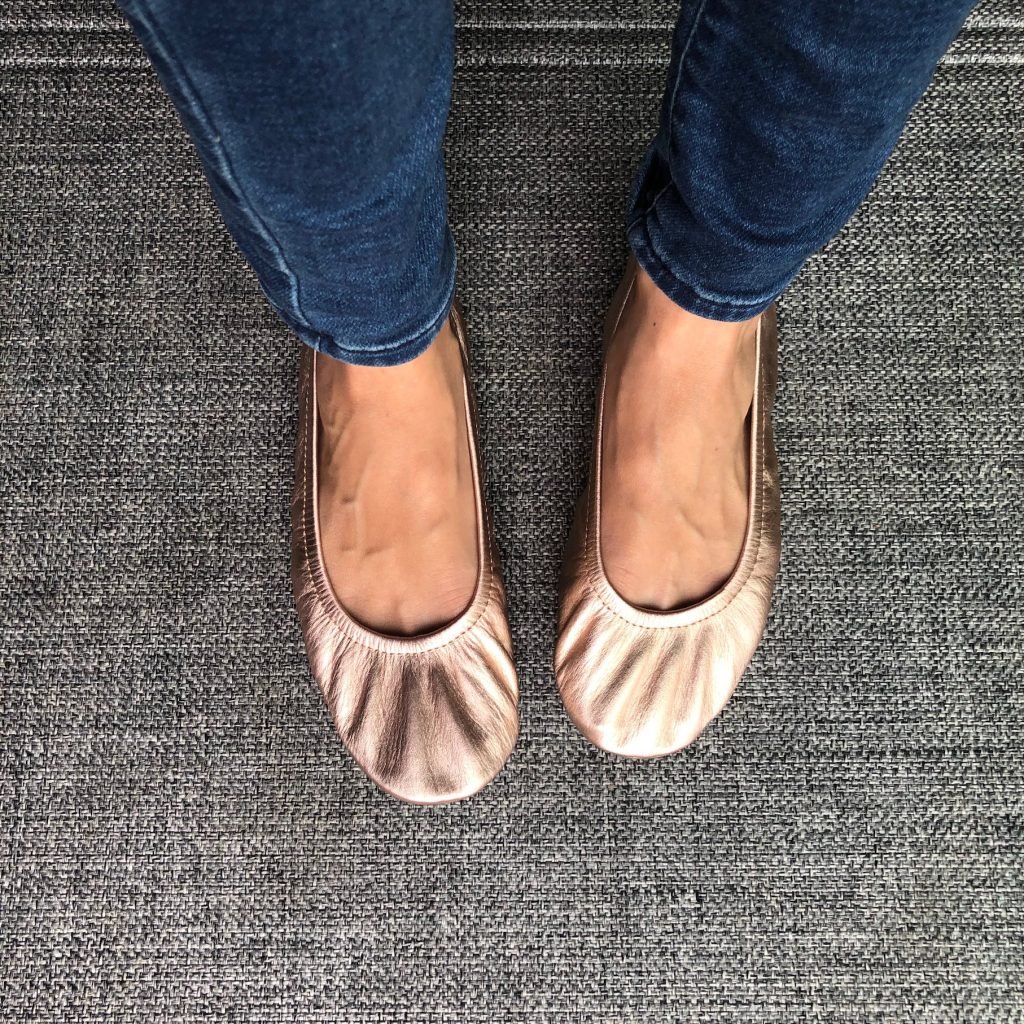 They are leather inside and out, unstructured and unlined. This means they will stretch and conform to the foot fairly easily and are soft and flexible. The sole is thin rubber. These flats are also significantly wider than most other flats out there, making them appropriate for people trying to keep their toes aligned (yes Tieks are gorgeous, but sooo tight!).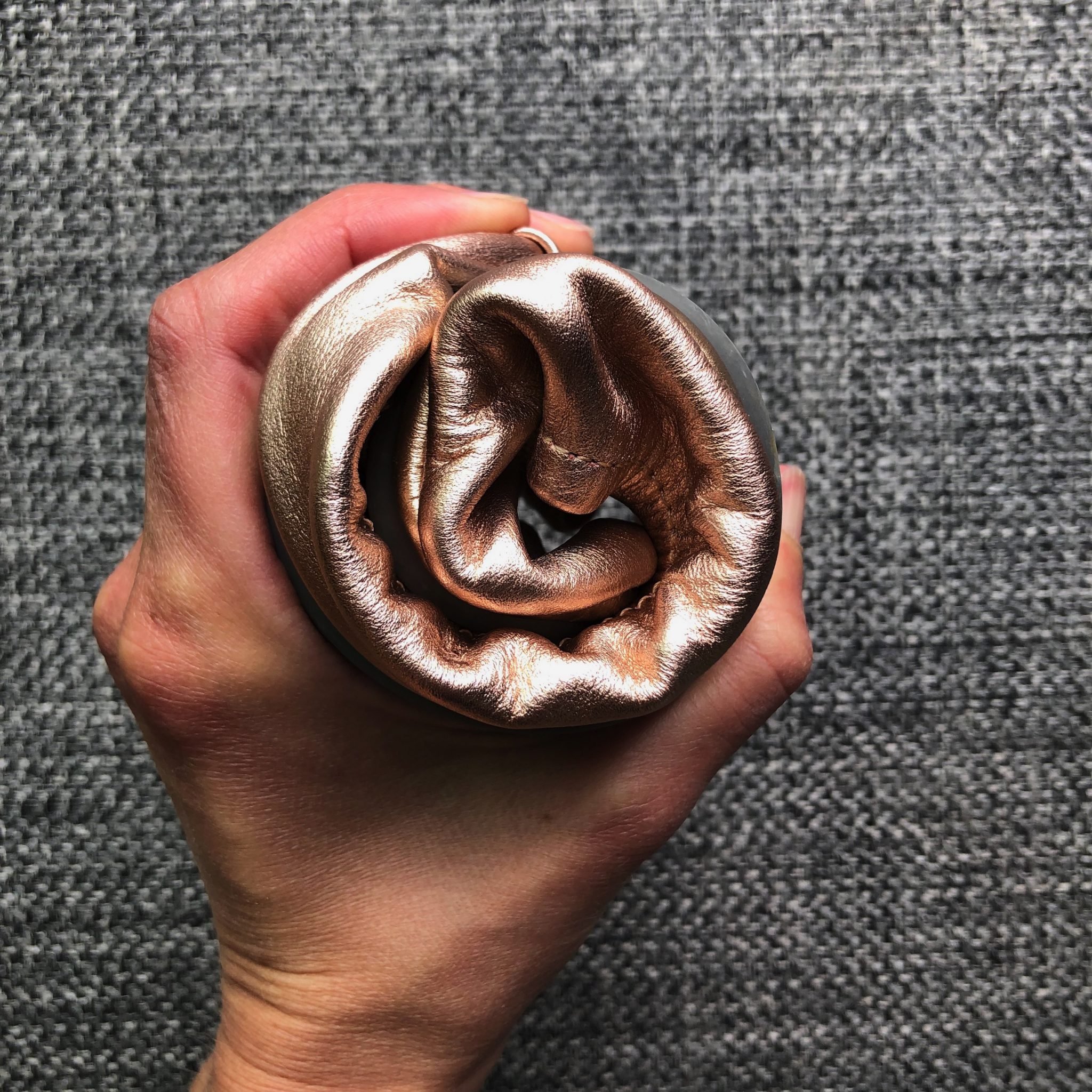 Fit
For a ballet flat without any straps, these do a great job of staying on but not pinching your feet. I often have trouble with strapless, laceless minimalist shoes because they are made so wide and loose that they slip around, and then I find myself gripping the shoe with my toes. In these I don't do any gripping and don't worry about them falling off, which is pretty important if you want to have a natural gait.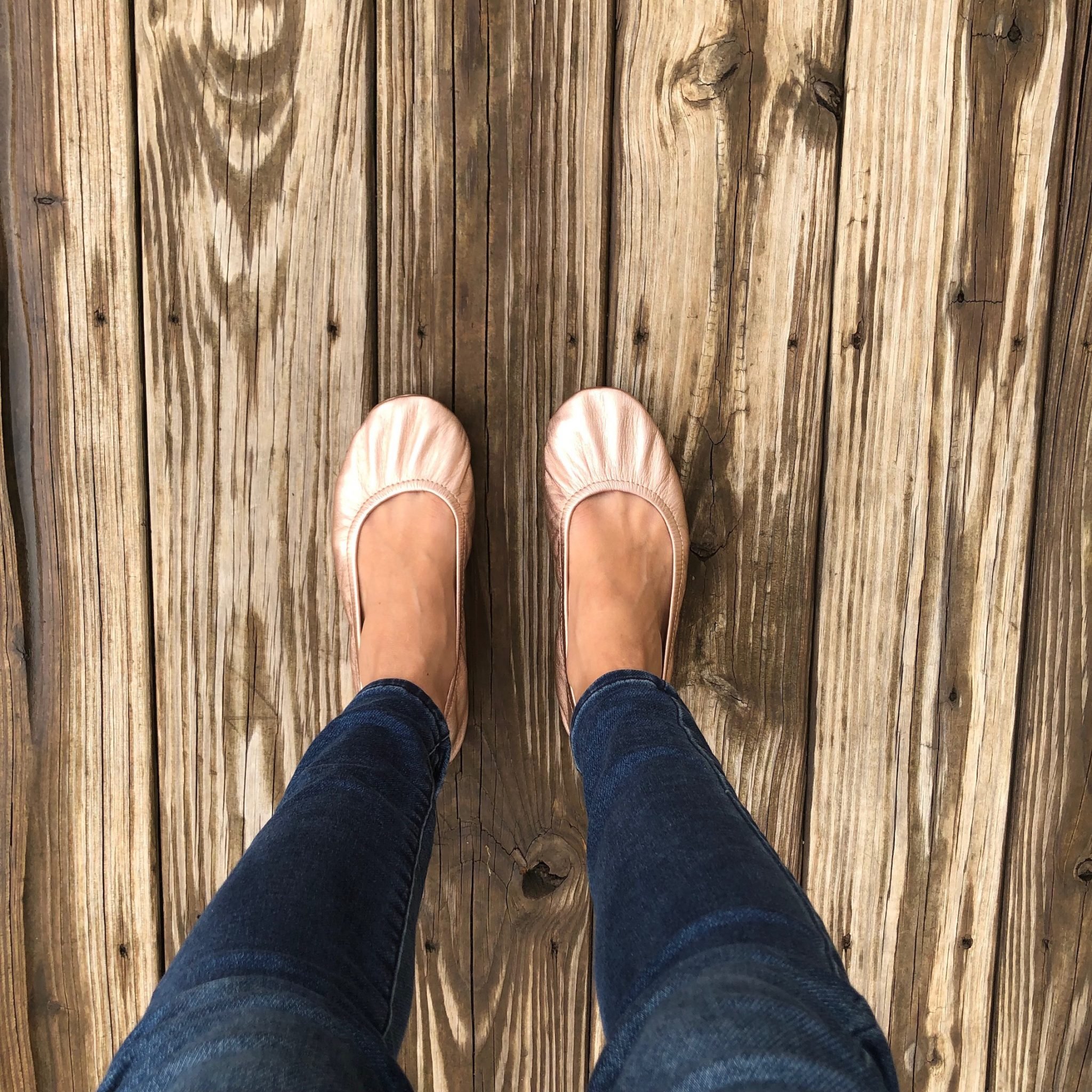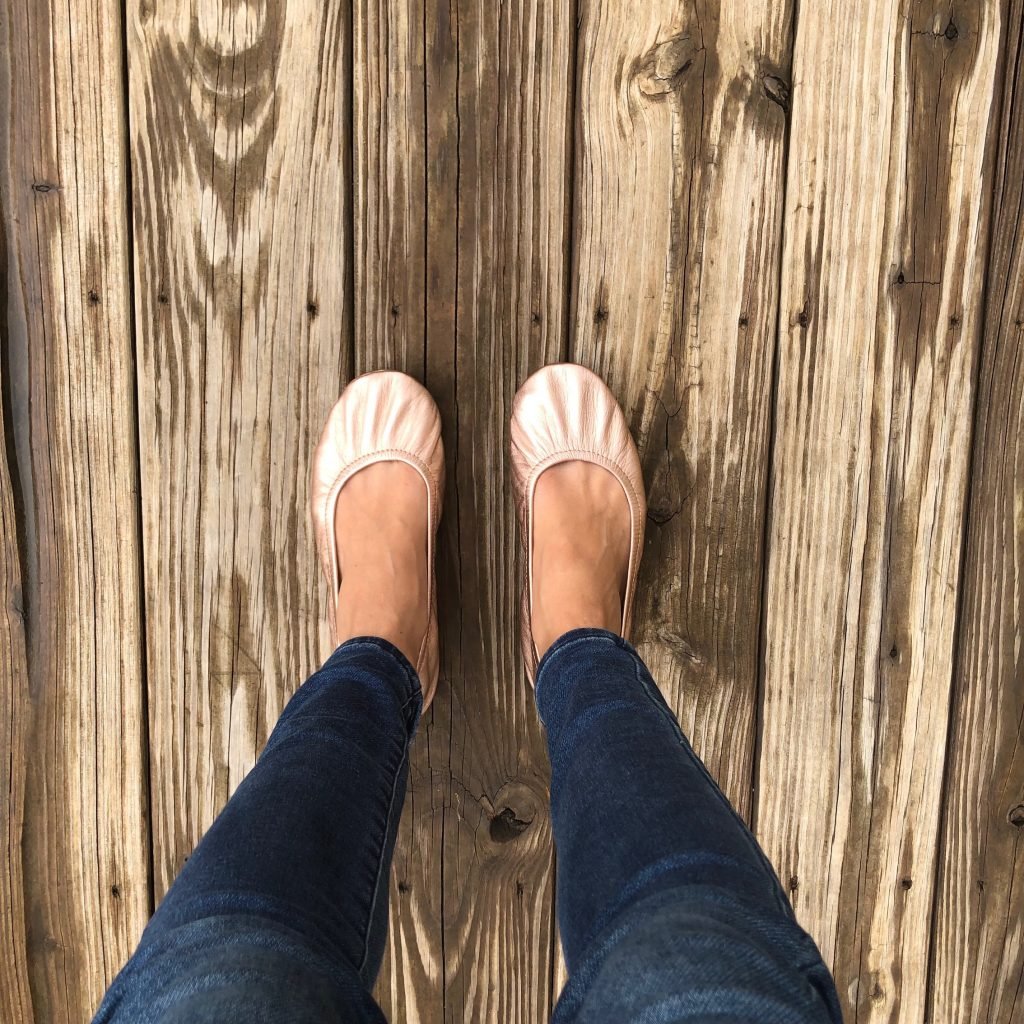 They are on the tighter side at first, so my first few wears I couldn't wear them for long periods of time. When I first received them I stuffed the toe box with a thick sock for a couple days to loosen them up (I do this pretty frequently with my shoes). And that definitely helped. I don't like breaking shoes in with my feet, might as well have an inanimate object do it!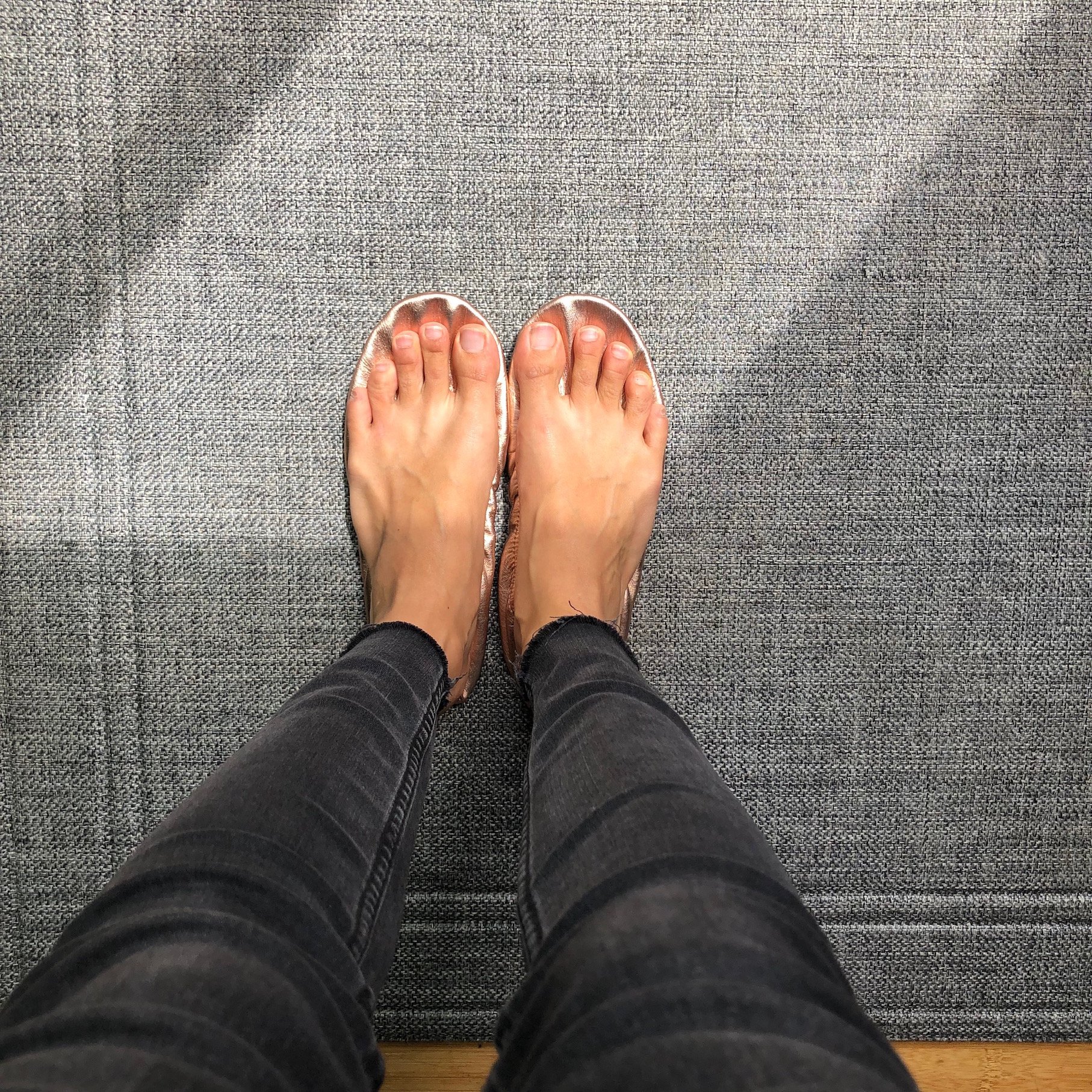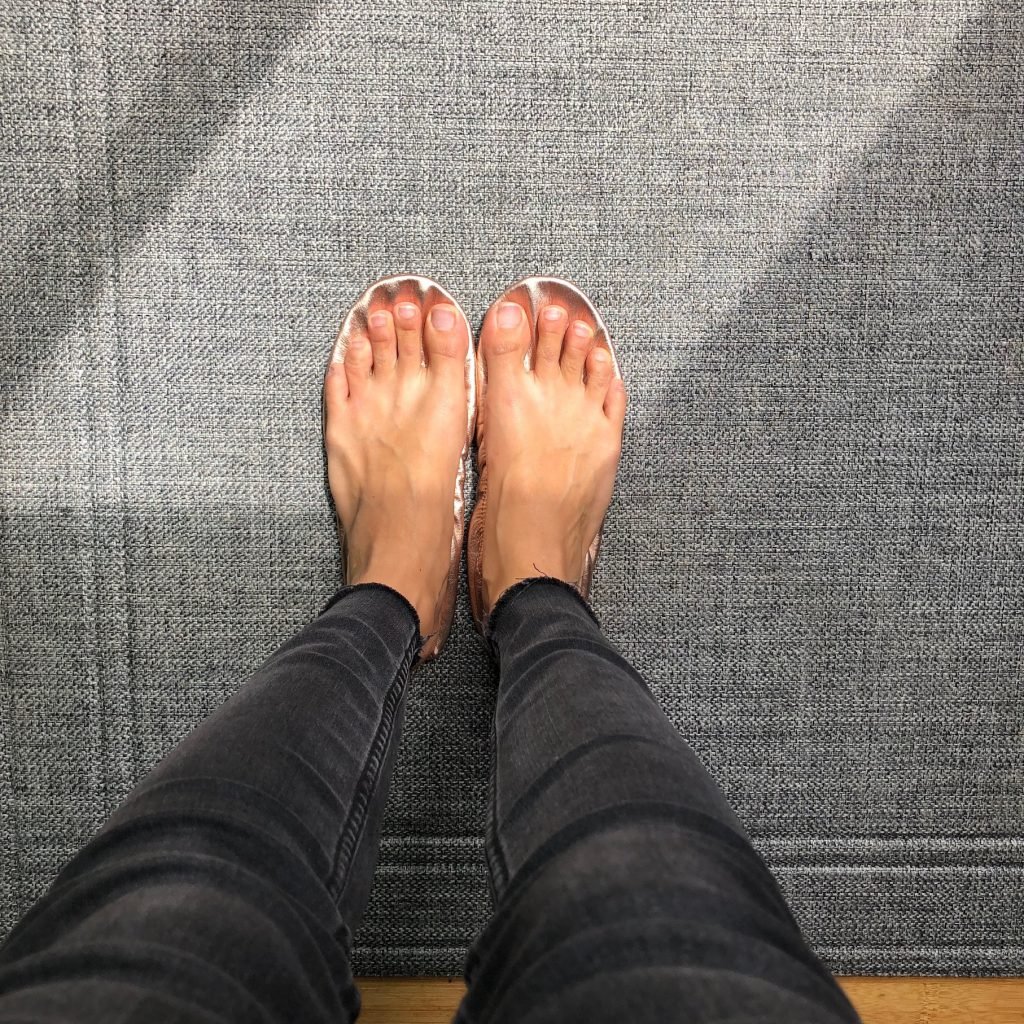 They've since stretched quite a bit and are very comfortable, but it took about 5 wears. If you have extra wide feet and toe splay these might still be too narrow for you.
The leather seems sturdy and has not shown any signs of damage even after wearing them in a rainstorm.
Sizing
These seem to be true to size, but the elastic fits snugly so I can wear a size up from my usual flats size and they fit well. If you have wide toes, I'd suggest you do the same. But if you are between sizes I would order according to the way you like your shoes to fit (size down for close fit, size up for looser fit keeping in mind they'll stretch).
Ordering
When the preorder is open (usually the first week of each month) you can purchase flats ($75 each) from their website and then there is a fulfillment period of about 8-10 weeks. Each month they have several special edition flats that will only be available that month, but the other 5 Storehouse Favorites (red, tan, black, grey, dark grey) are available every preorder. I've been following the shop on Facebook for several months now and the special editions are usually really great. If you miss a special edition that you wanted Andrea often can find you one if you reach out to her through her Facebook group. They also tend to bring back the favorites multiple times. They've got their business model down pat!
It seems like their Facebook group is the best way to stay up to date on the preorder and special edition flats, as their website is only live during the preorder.
Style
Flats are in. You should have no shortage of style ideas if you do a search on Pinterest (ie Yellow Tieks outfit, etc).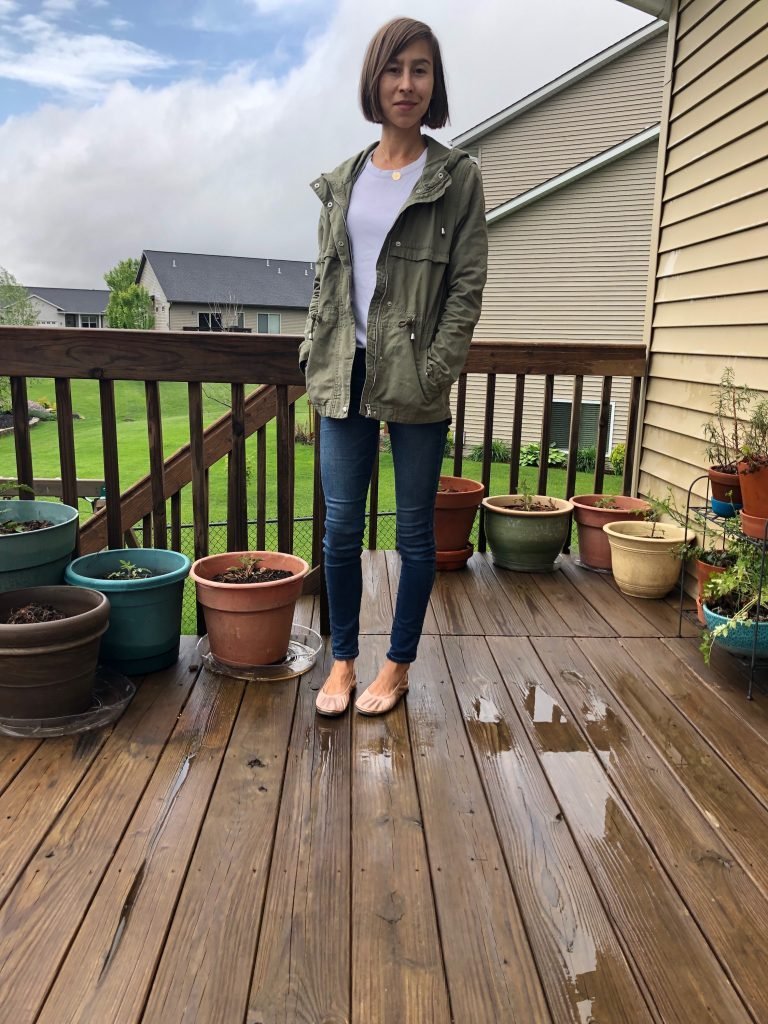 The simple flat is great as an end cap to just about any outfit. If you've got a lot going on elsewhere in your ensemble, an understated finish is the way to go. So I consider a basic ballet flat to be an essential item in my closet. There are those outfits that just need a flat with them. Especially when I dress up and it's too cold for sandals, I almost always wear flats.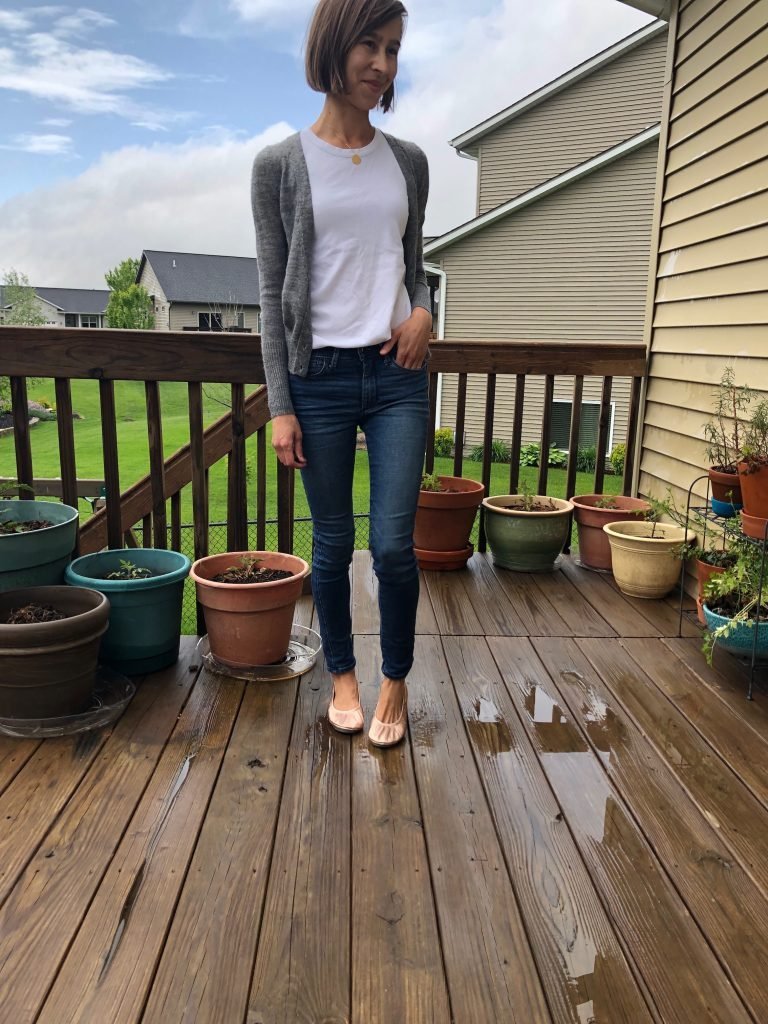 These flats are also great if you're looking for a fun pop of color to liven up your outfit. The Special Editions always include something bright and fun.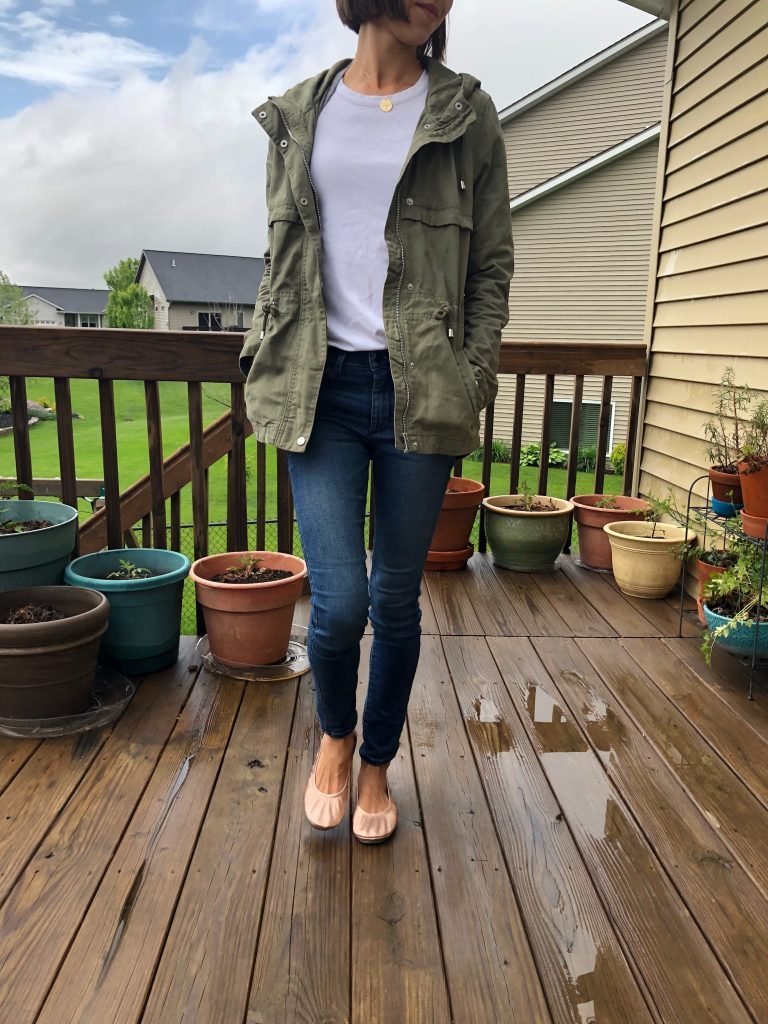 Aesthetically this construction of flats is kind of baggy. I personally prefer a more structured toe box for a smoother look, but that type of flat has to fit your foot perfectly to stay on, so is a lot harder to nail. The elasticized rim and unstructured leather in The Storehouse Flats allow for a better fit for a wider range of people. And are 100% in style.
One way to get a smoother look on these flats is to apply a piece of moleskin on the inside right above your toes. I haven't done this yet on mine, but plan to shortly and will update!
Conclusion
I know a lot of you have been wanting to get in on the fun flats craze but haven't been able to without compromising either your budget or your foot health. So The Storehouse Flats is entering the shoe scene at just the right time!