As you may know, I love trying out new brands and am always on the hunt for hidden gems. Last summer I was searching for a barefoot sneaker I could use for more strenuous exercise, but that still looked like a "normal" shoe. In my search, I happened upon Tadeevo.
Tadeevo is a Polish company that makes barefoot sneakers and winter boots for men, women, and kids. They also carry a men's dress shoe. They pride themselves on using science to manufacture some of the most minimal shoes out there.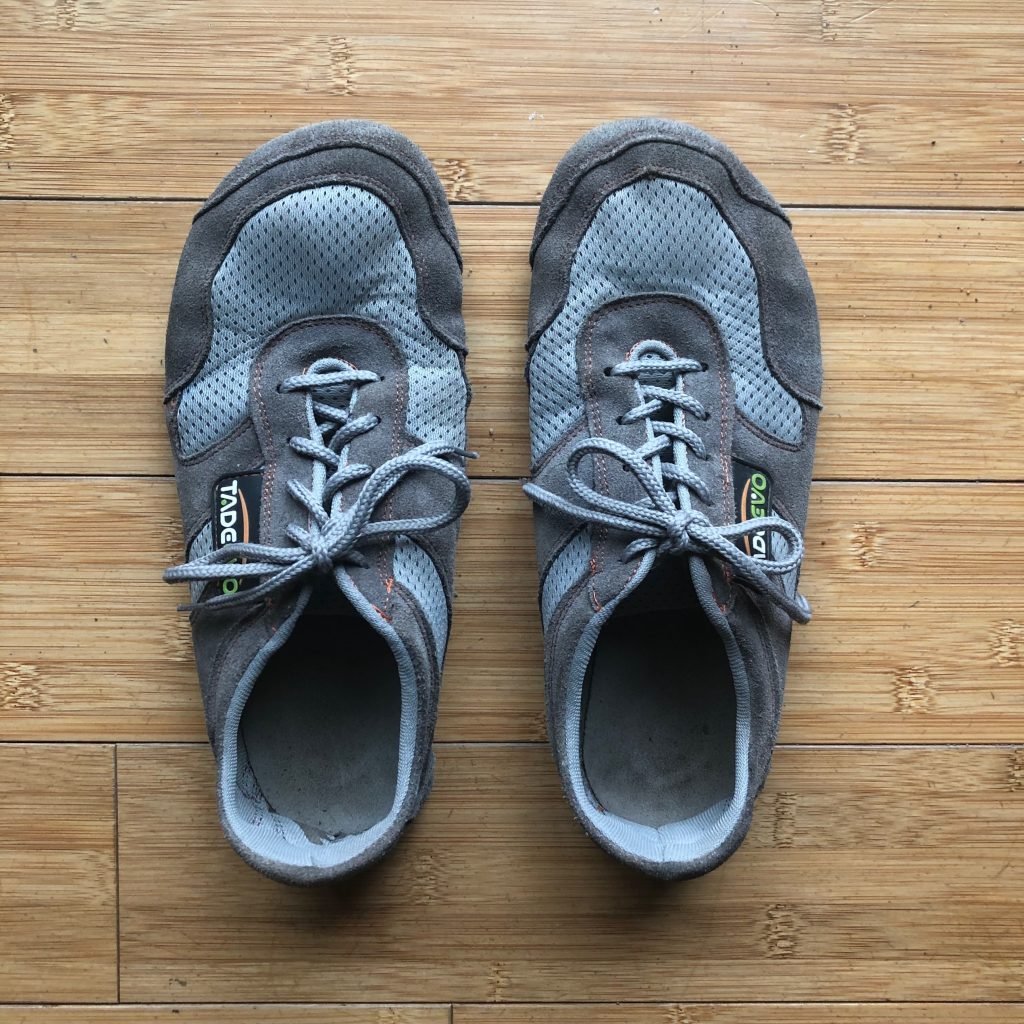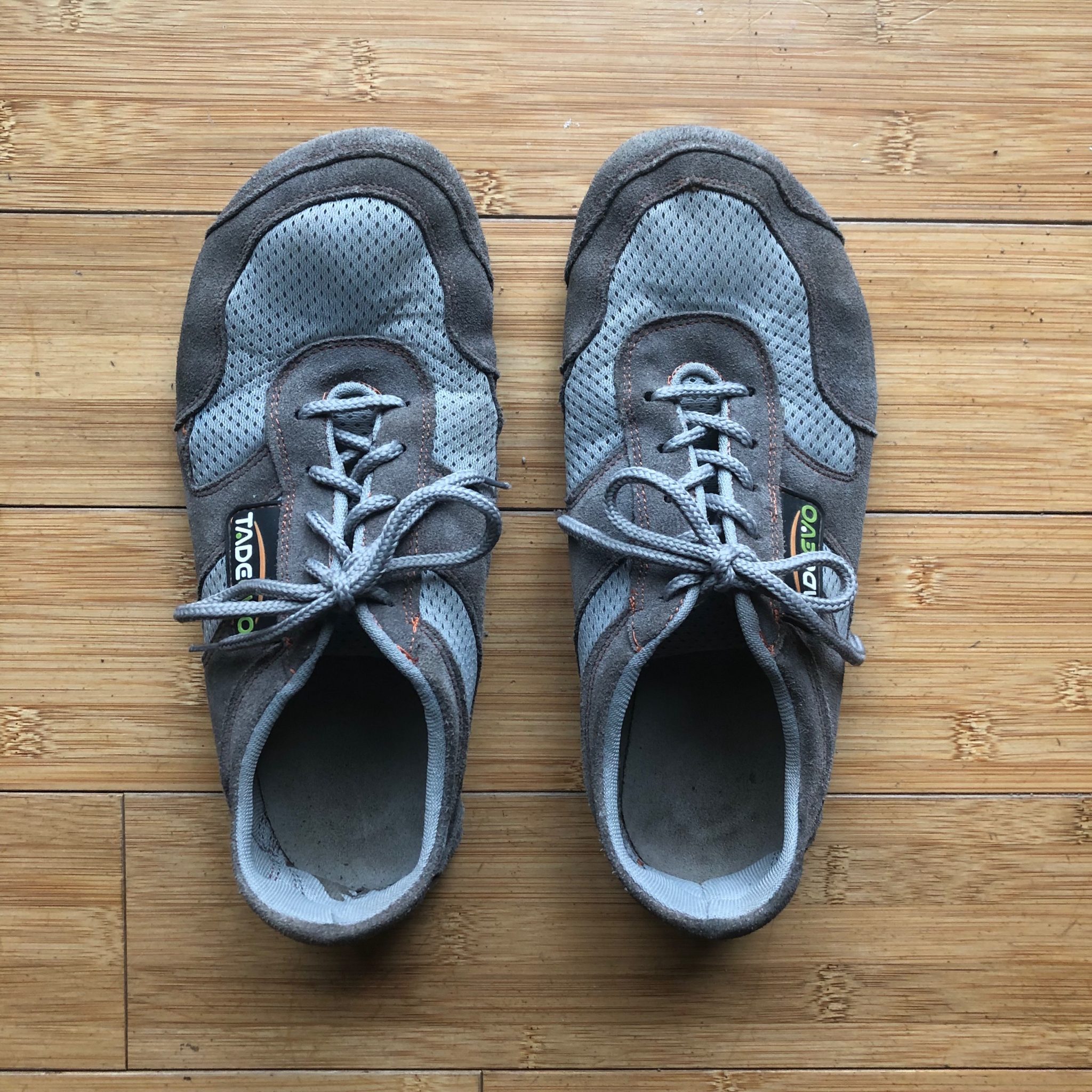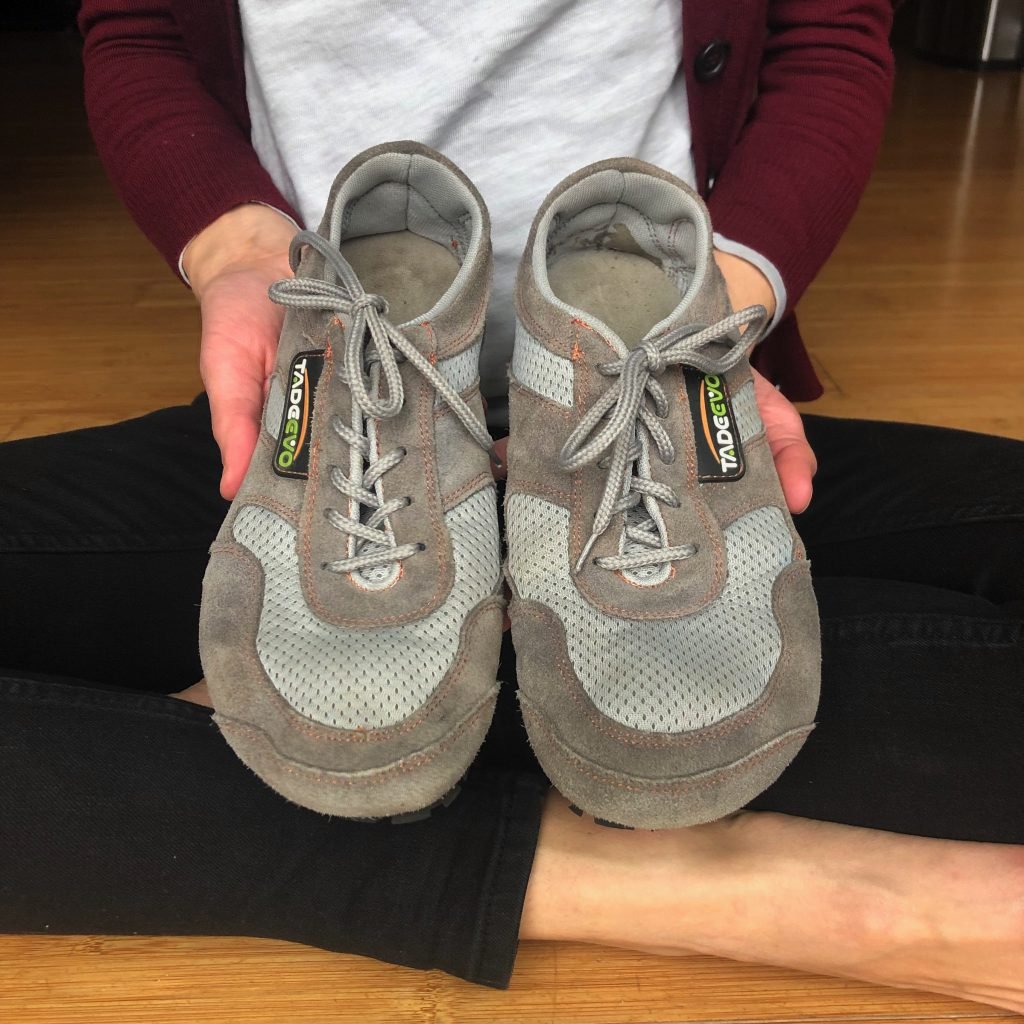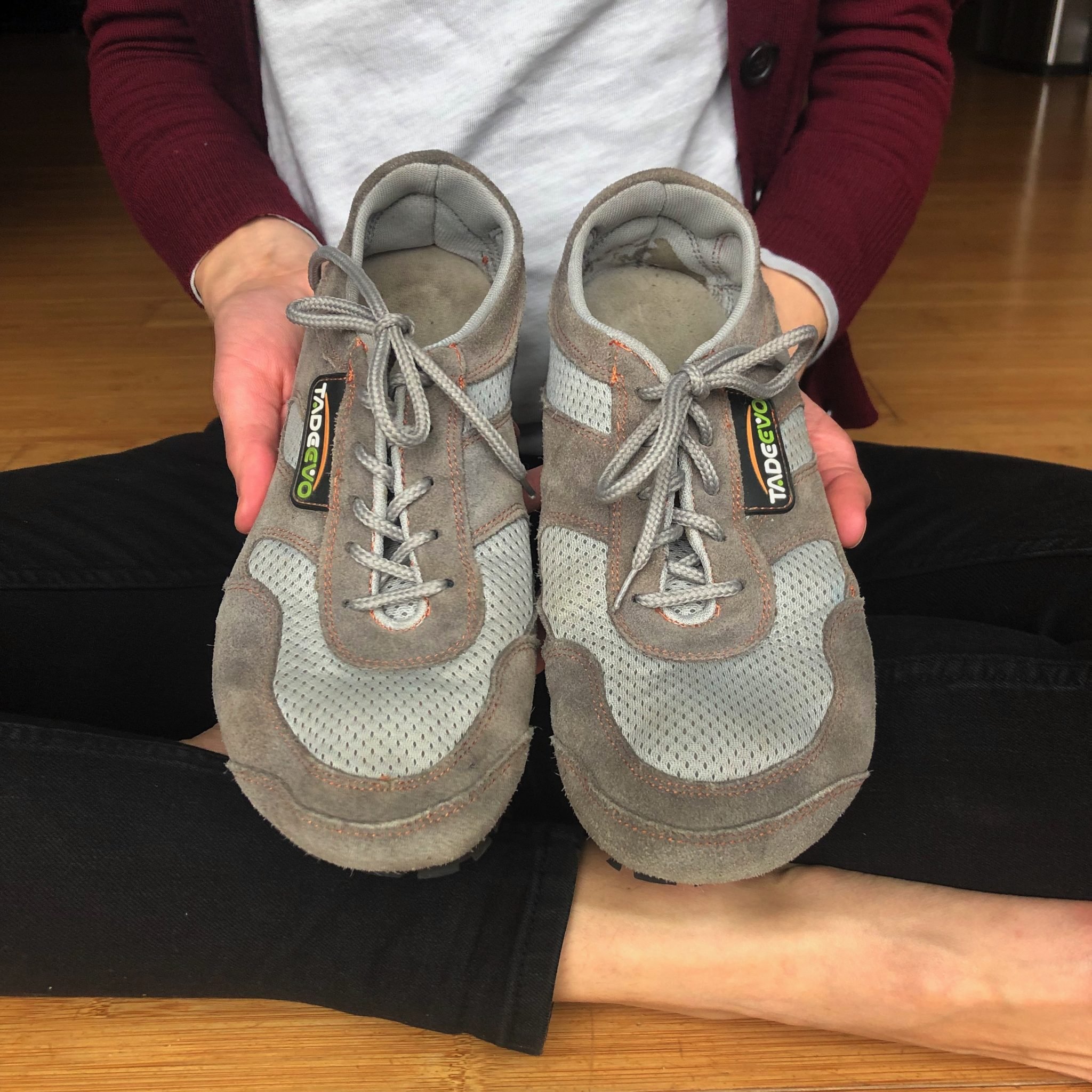 Materials
These shoes are incredibly flexible, and very lightweight. On top they are made of leather and mesh (very breathable) and are completely unstructured, so they really move with your foot. The outsole is rubber. The insole is leather, but it's kind of rough and I don't love wearing them with no socks or insoles. I wear either my North Sole insoles or these no show socks (these socks have the seam underneath and don't pinch my toes). Otherwise, these are VERY comfortable.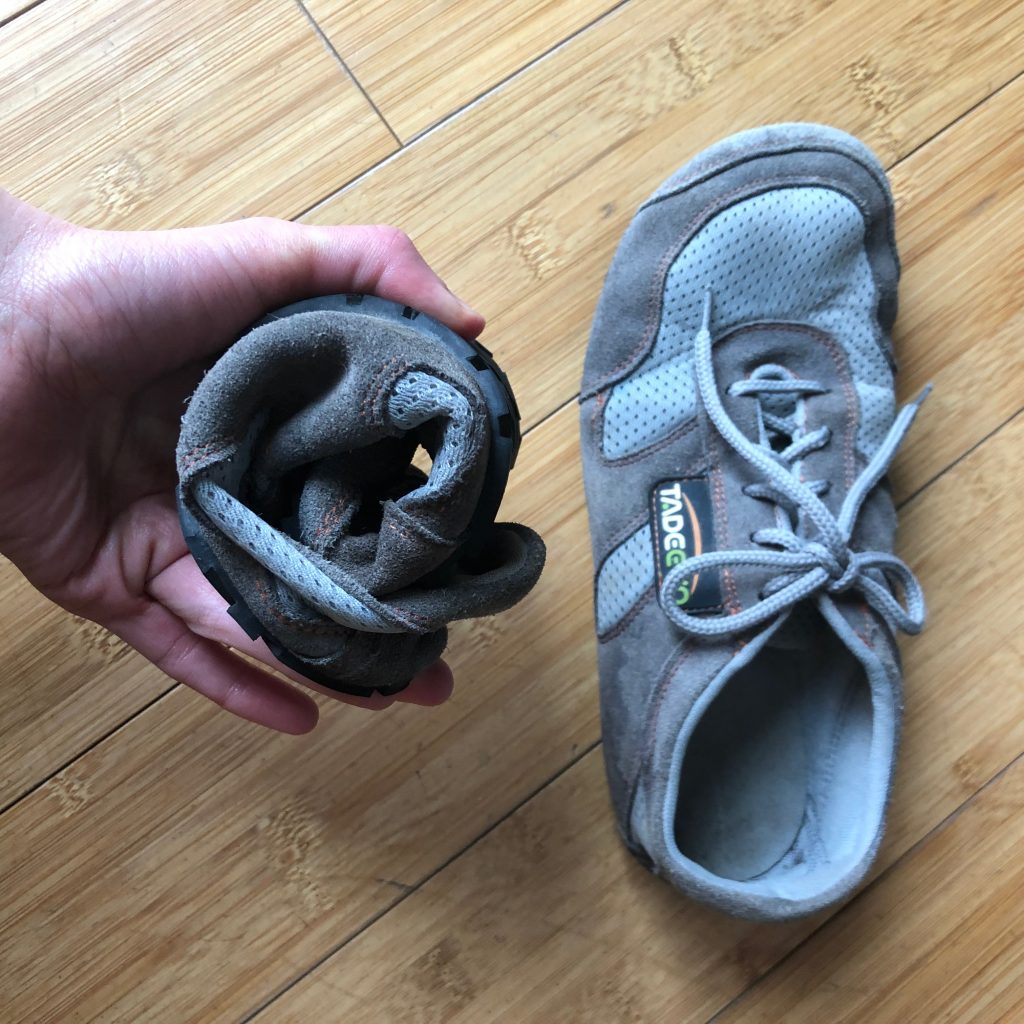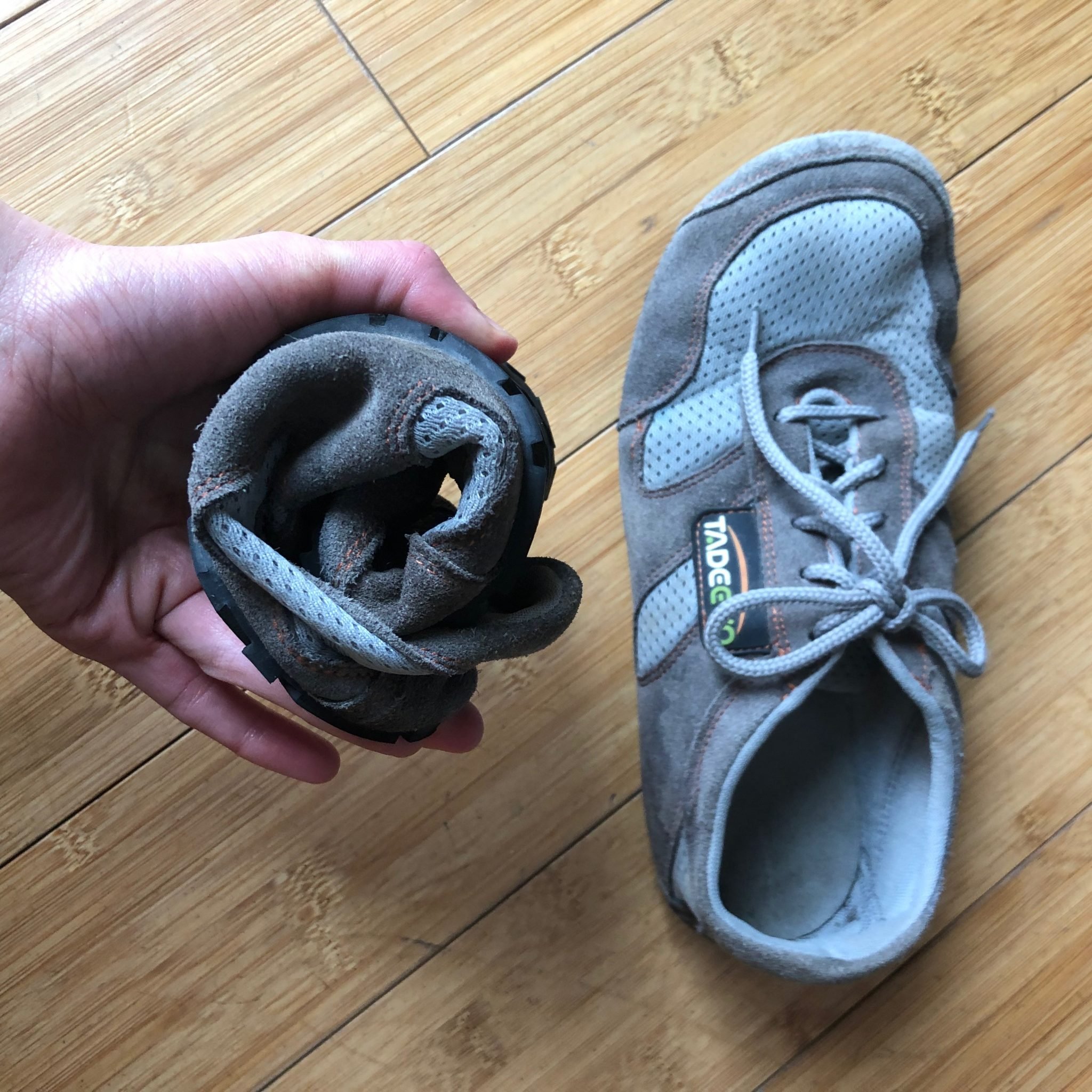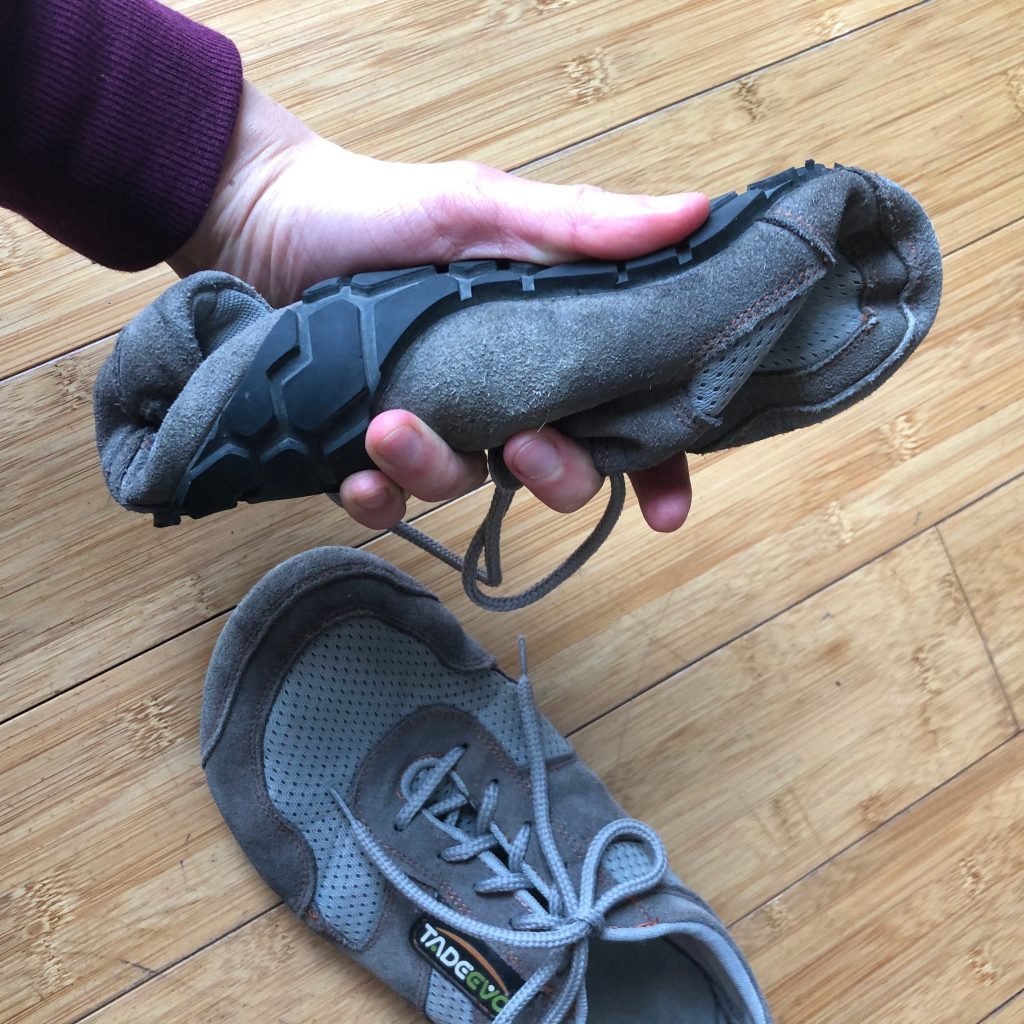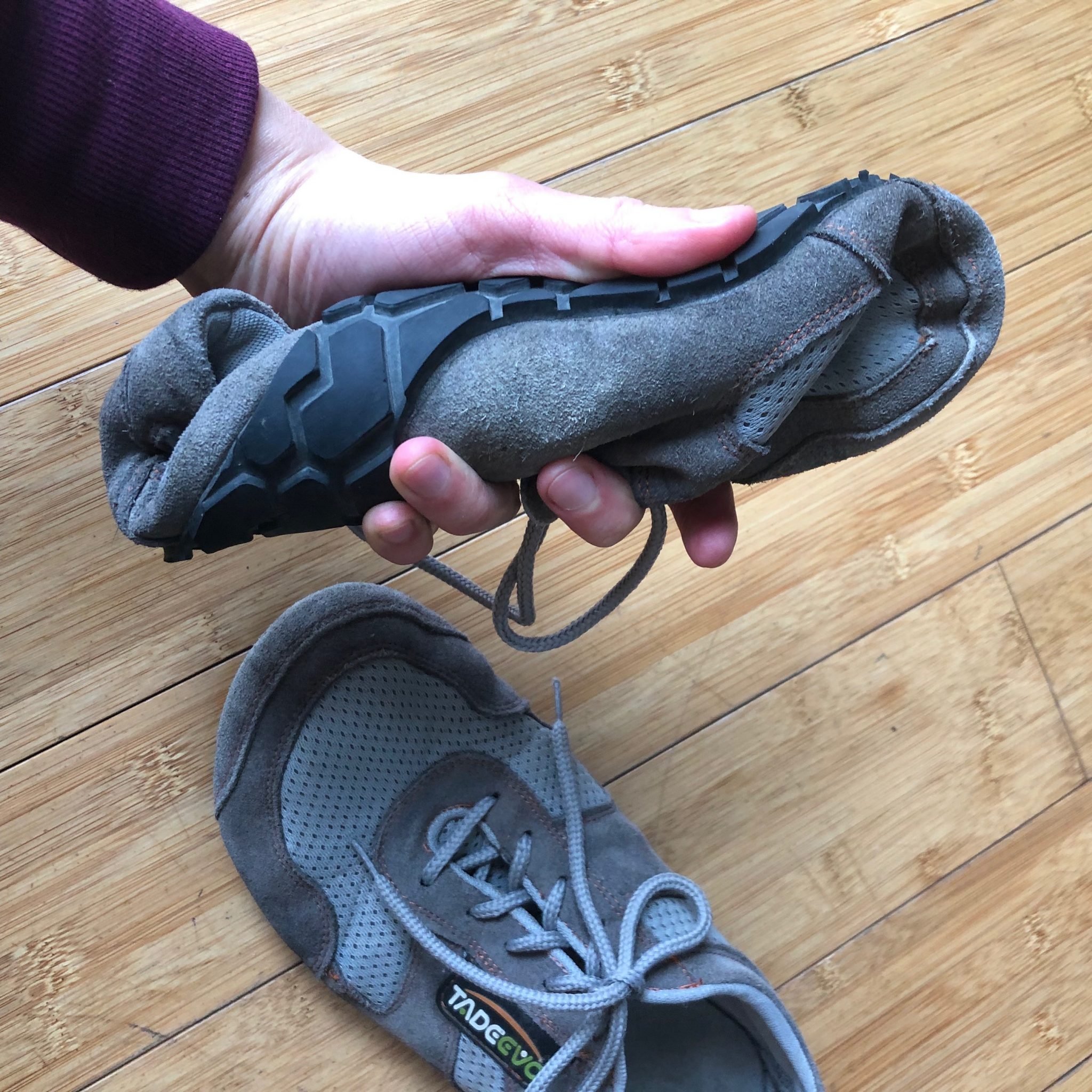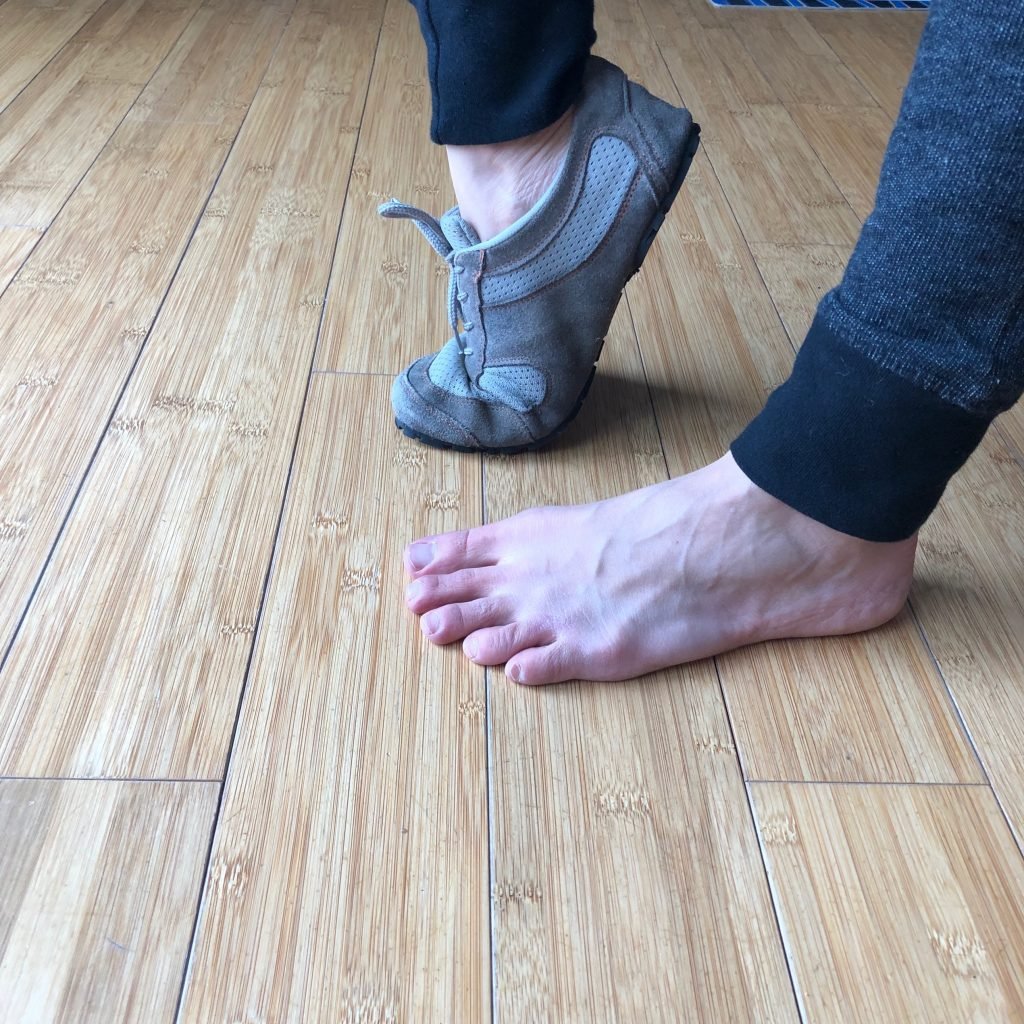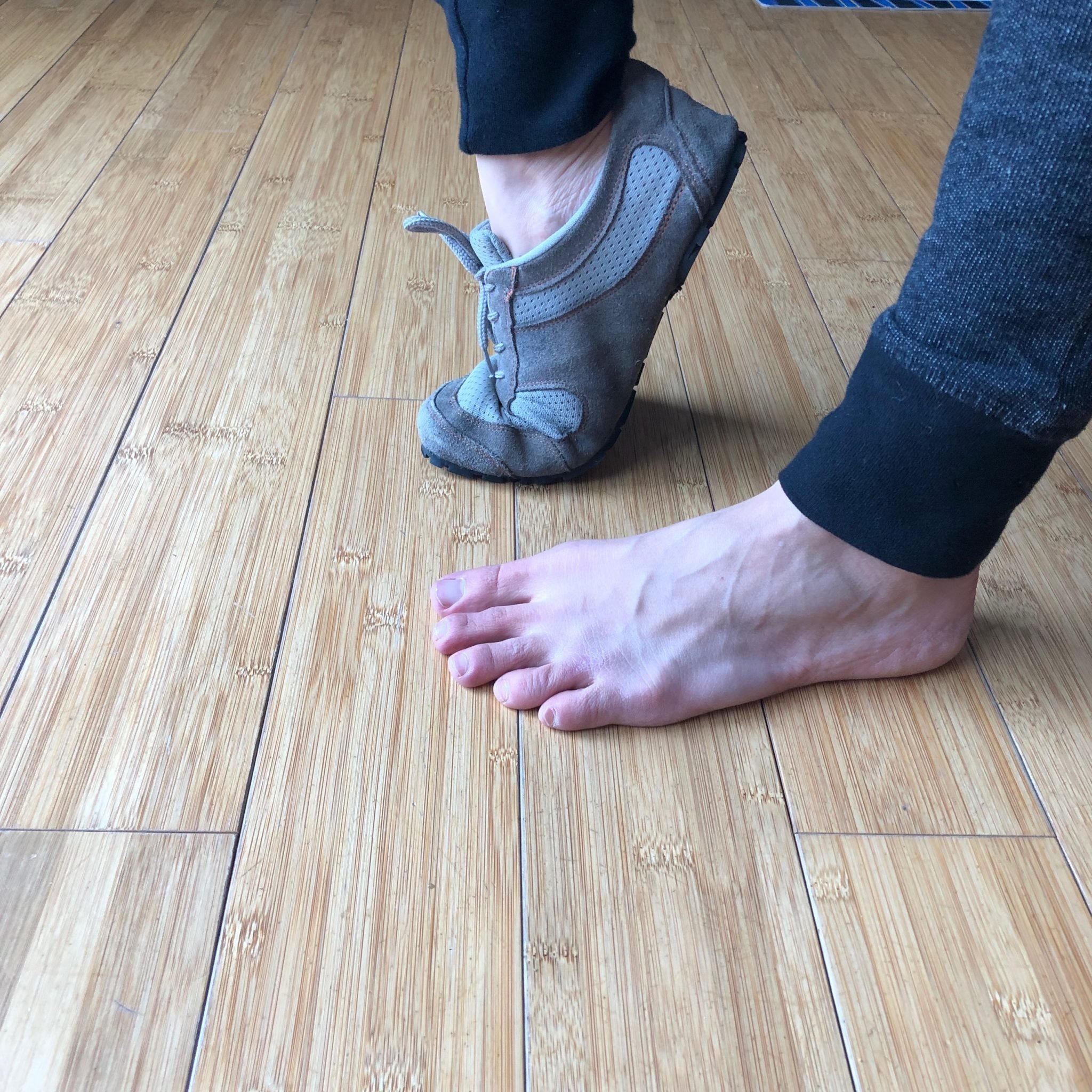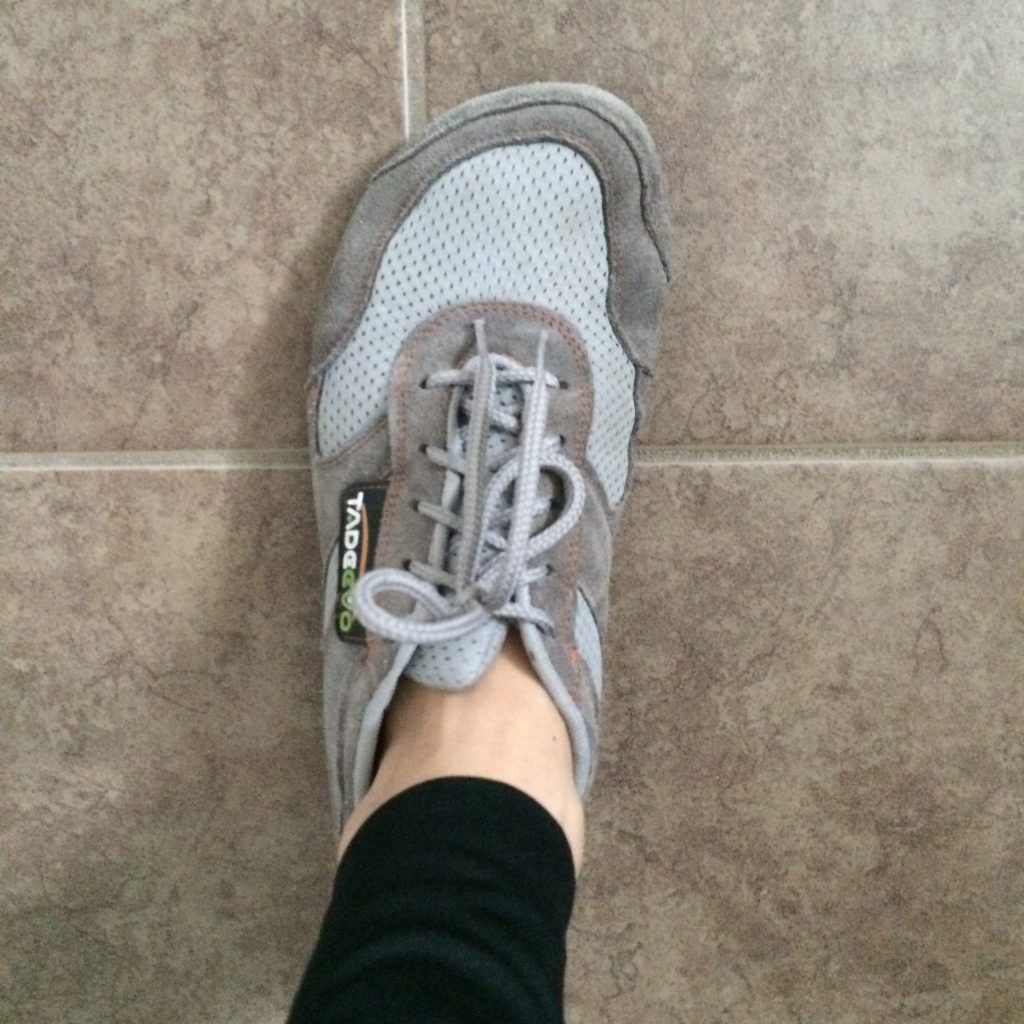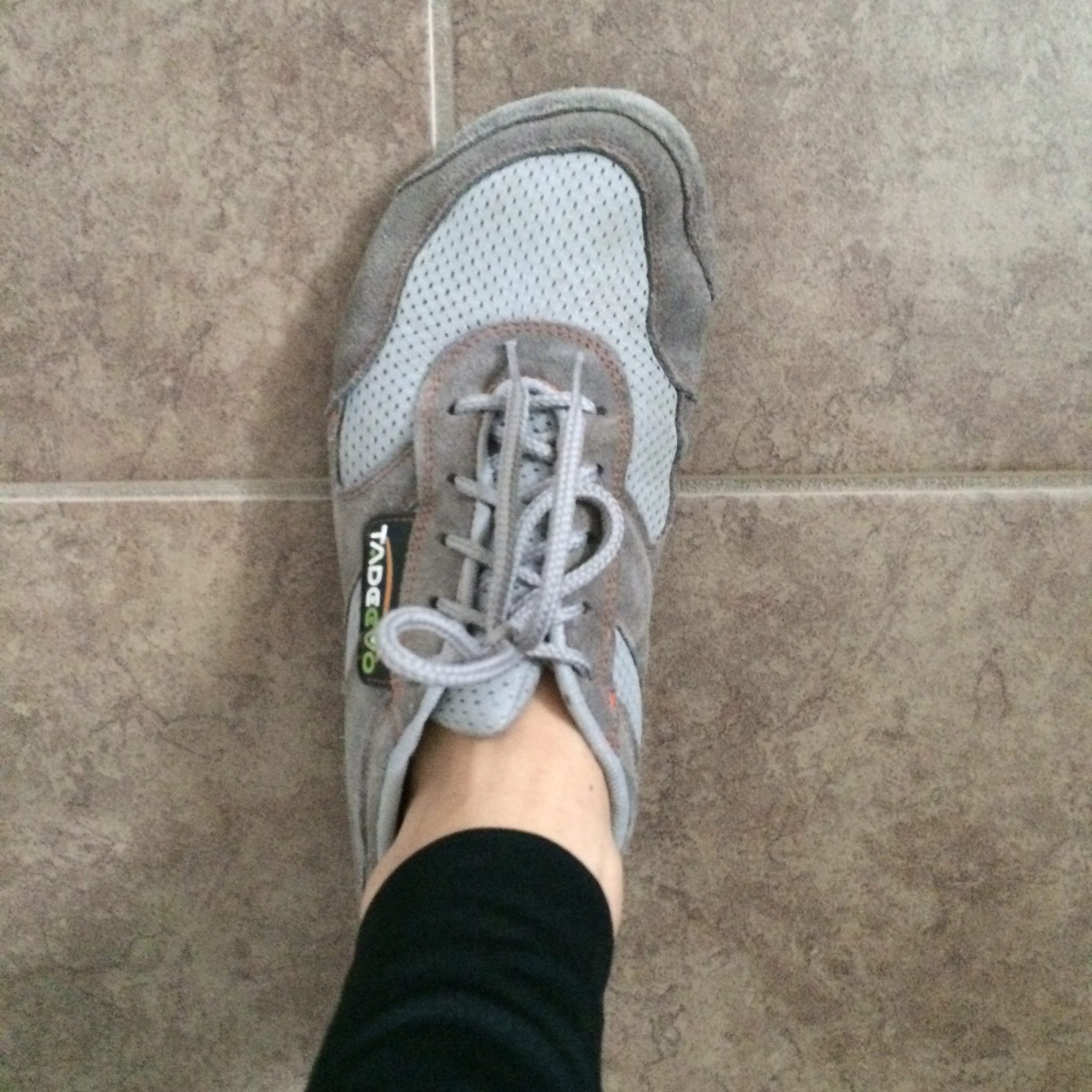 Barefoot qualities
These are foot shaped! Hallelujah! They're also completely flat, and very thin with a stack height of 5mm. For those who are transitioning to barefoot, you might want to add more cushion with North Sole's zero drop insoles. I find that I often need some extra cushion in these shoes, because they are so minimal and I'm still adjusting my gait and heel strike. They are incredibly comfortable with the insoles in though.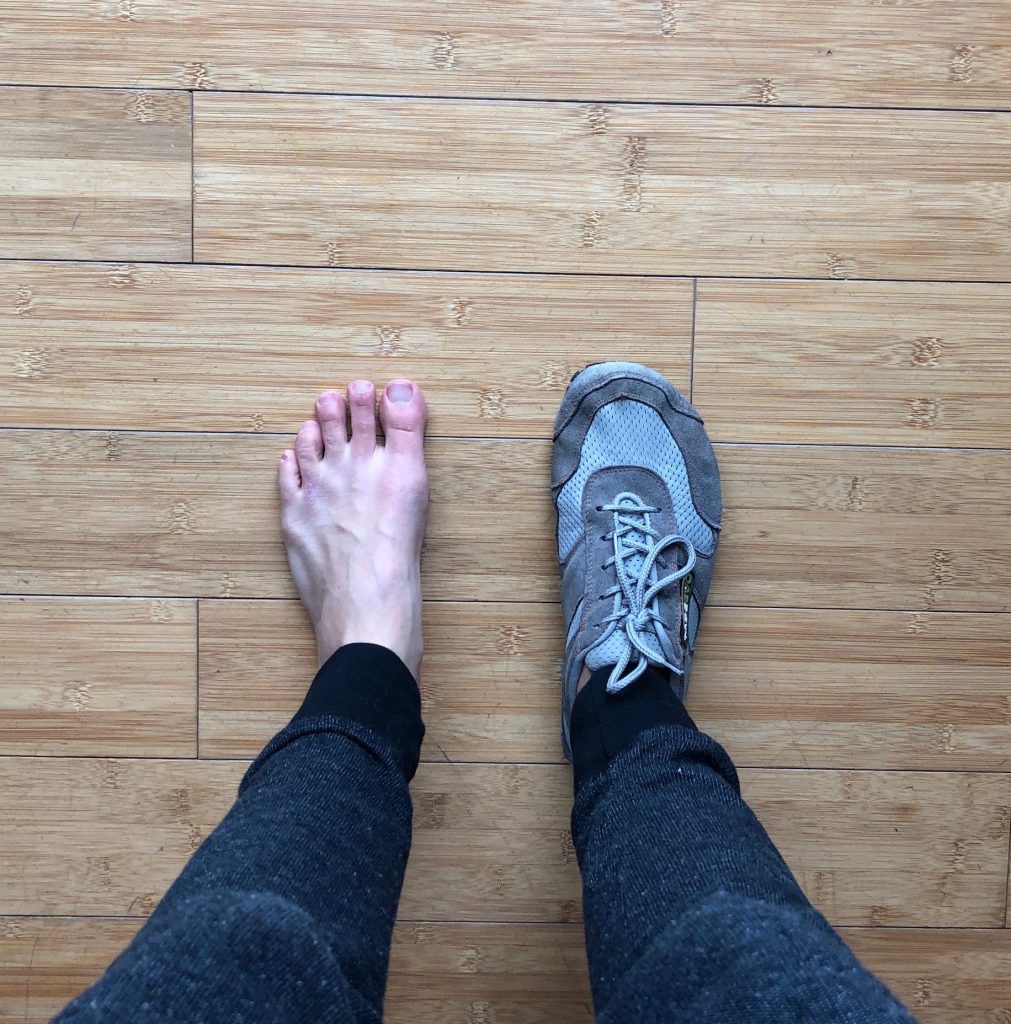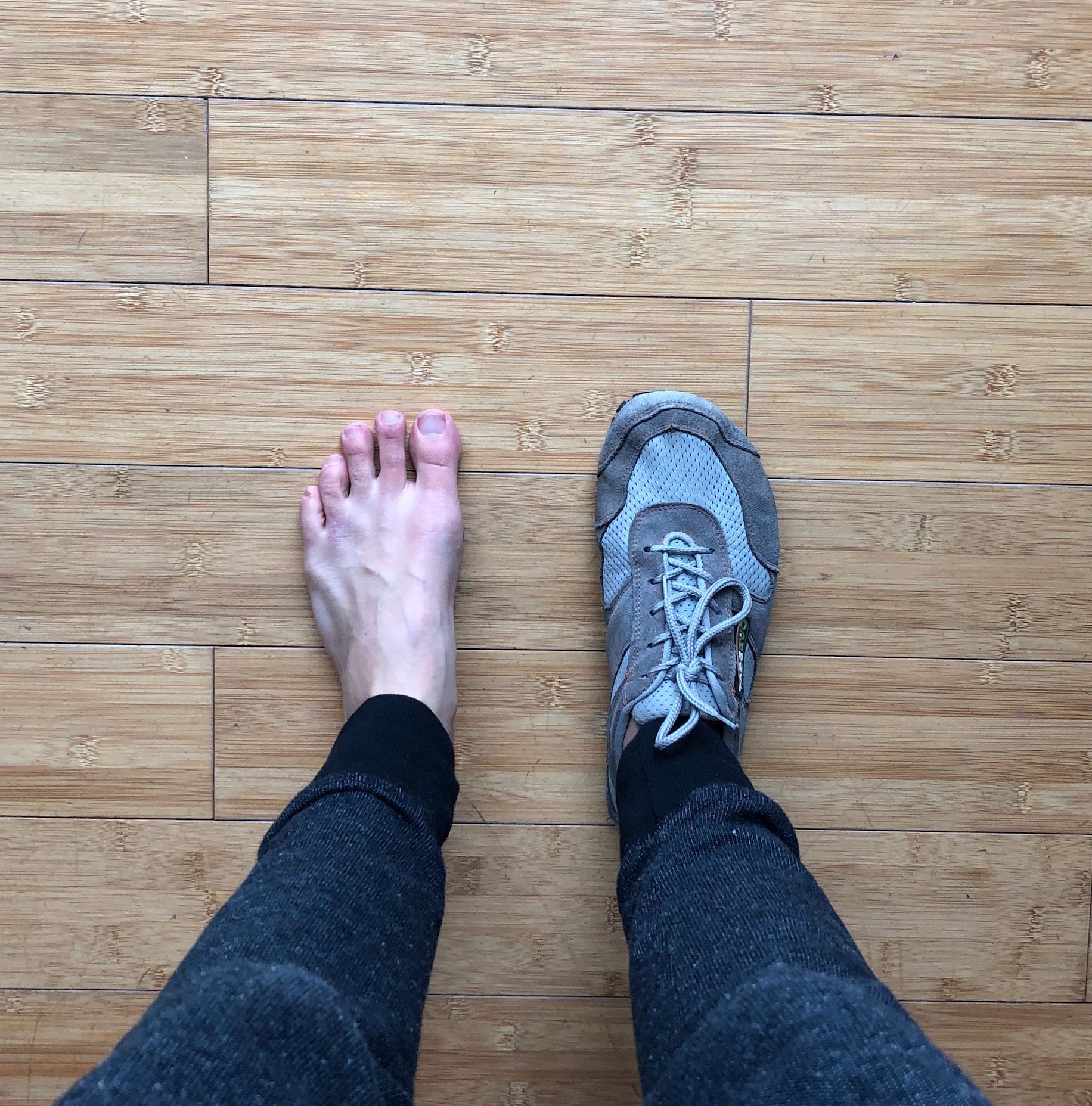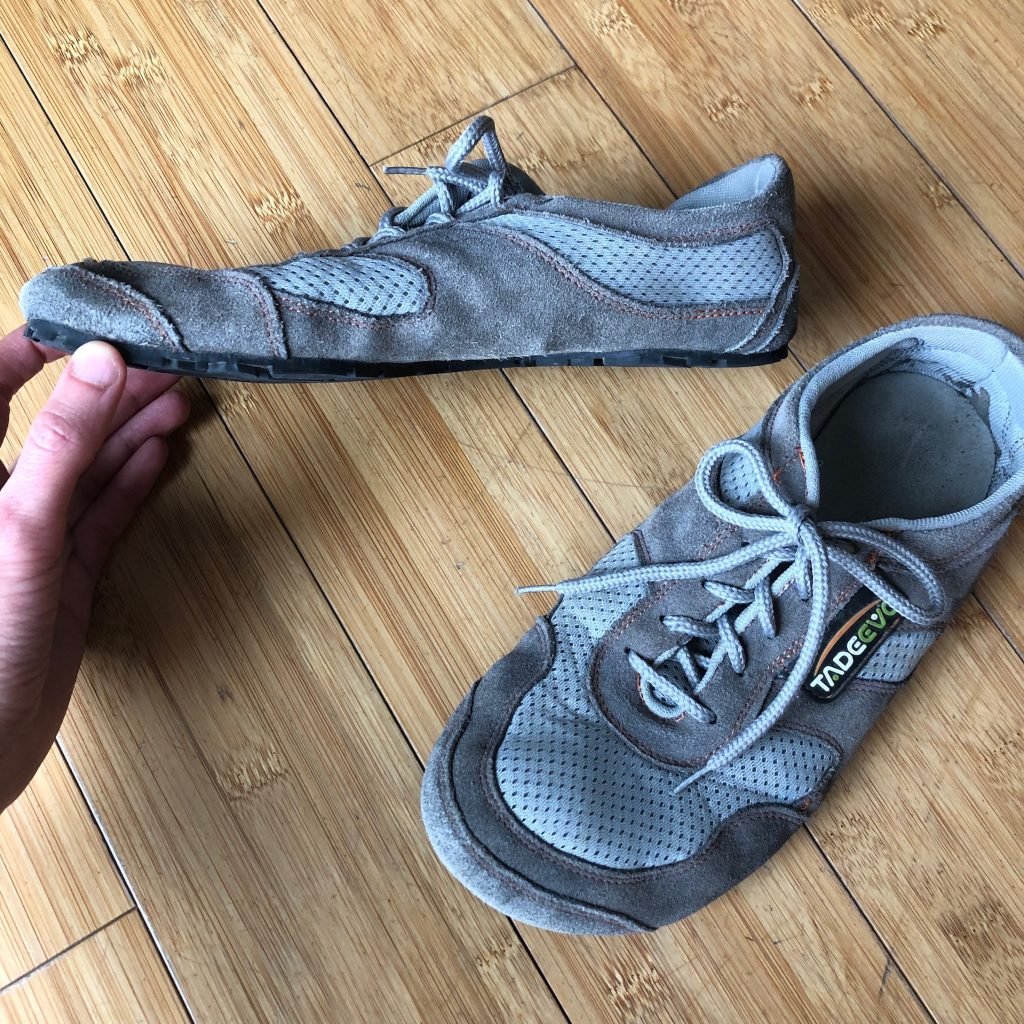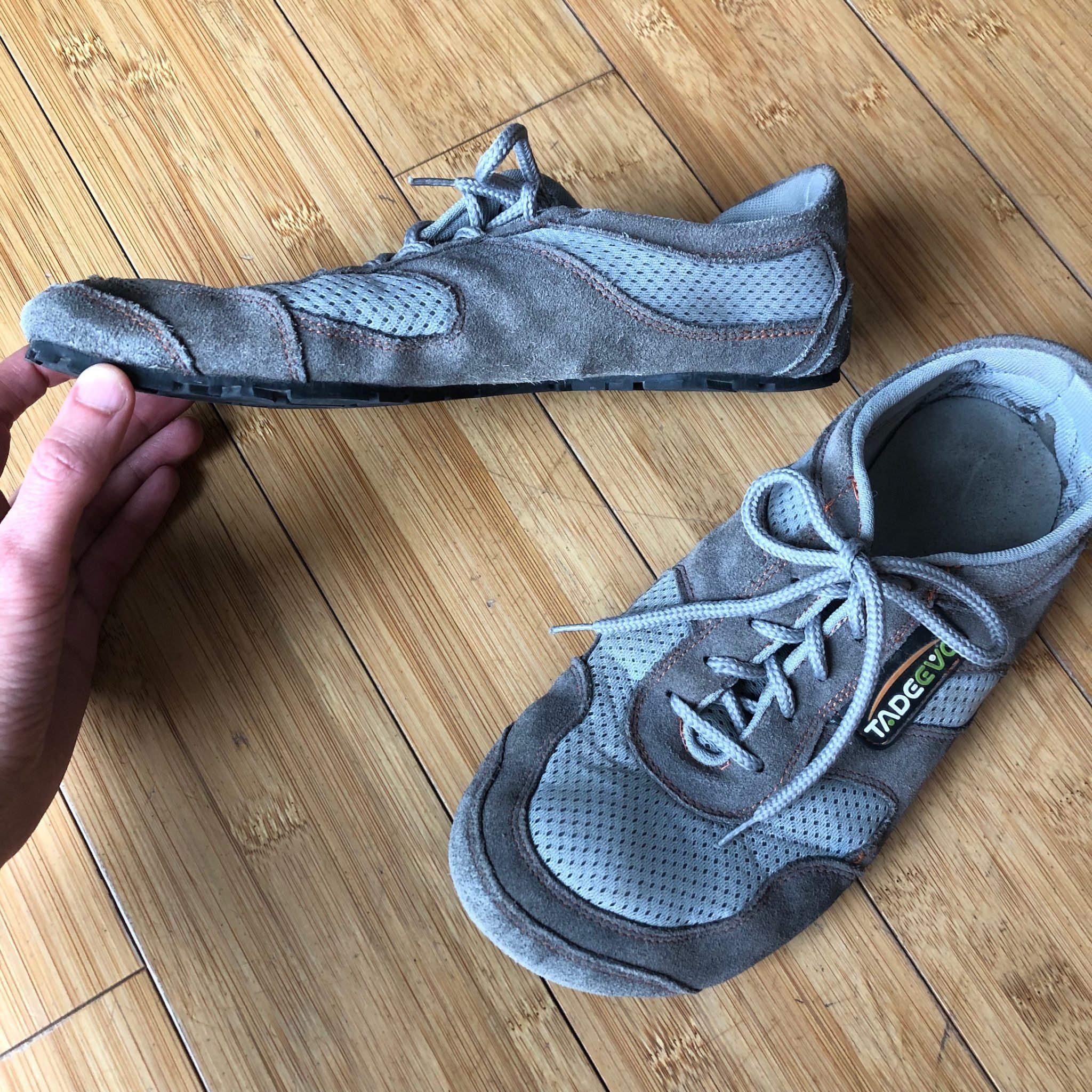 Price
This style of shoe ranges from $94-$99 with free shipping. That's pretty much in the ball park when it comes to barefoot shoes, and maybe even on the cheaper side because of the free shipping. They do accept returns within 30 days, but you pay for your return shipping. I tried their winter shoes as well (I'll add a few pics of them at the end for those interested) and sent those back for a refund. It cost $30 to ship them back to Poland. I did have to wait a really long time, like over a month, before the shoes made it to them and I got my money back.
Use code ANYASREVIEWS for 5% off!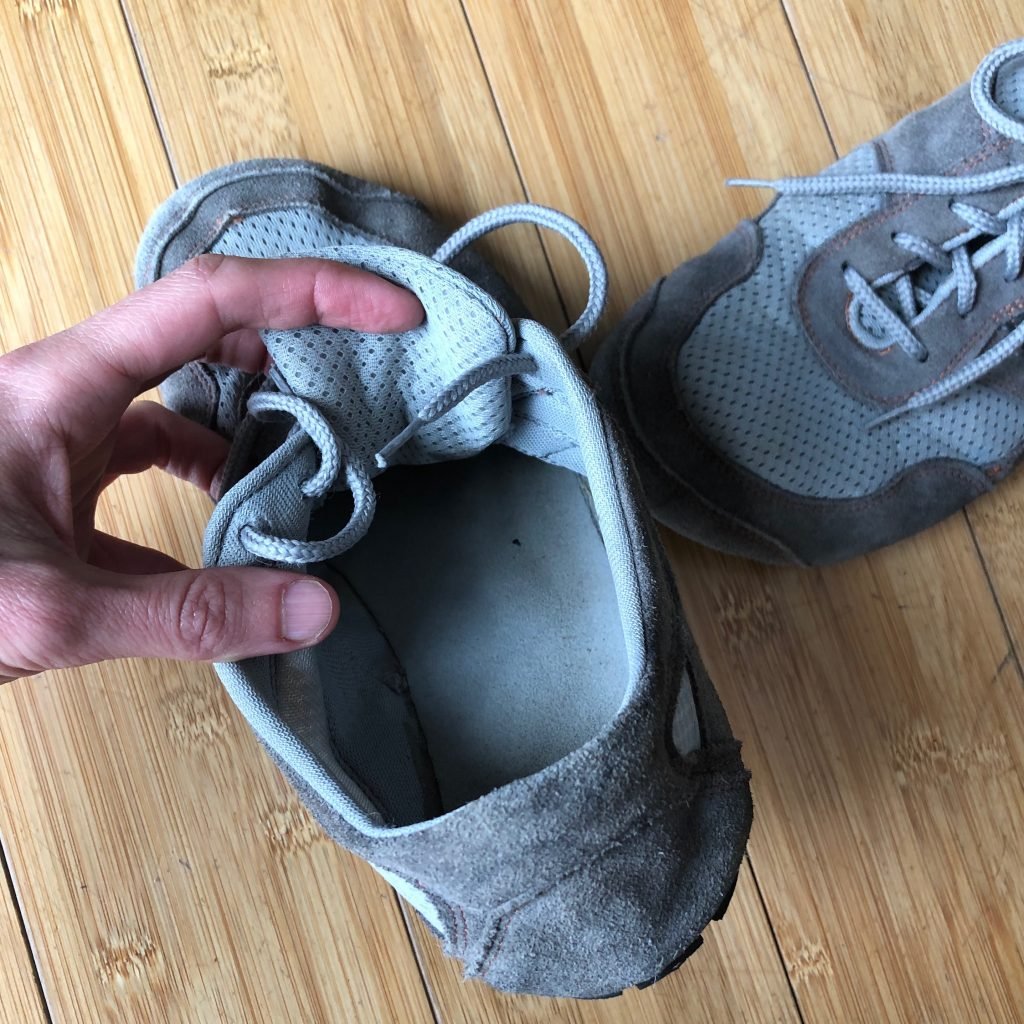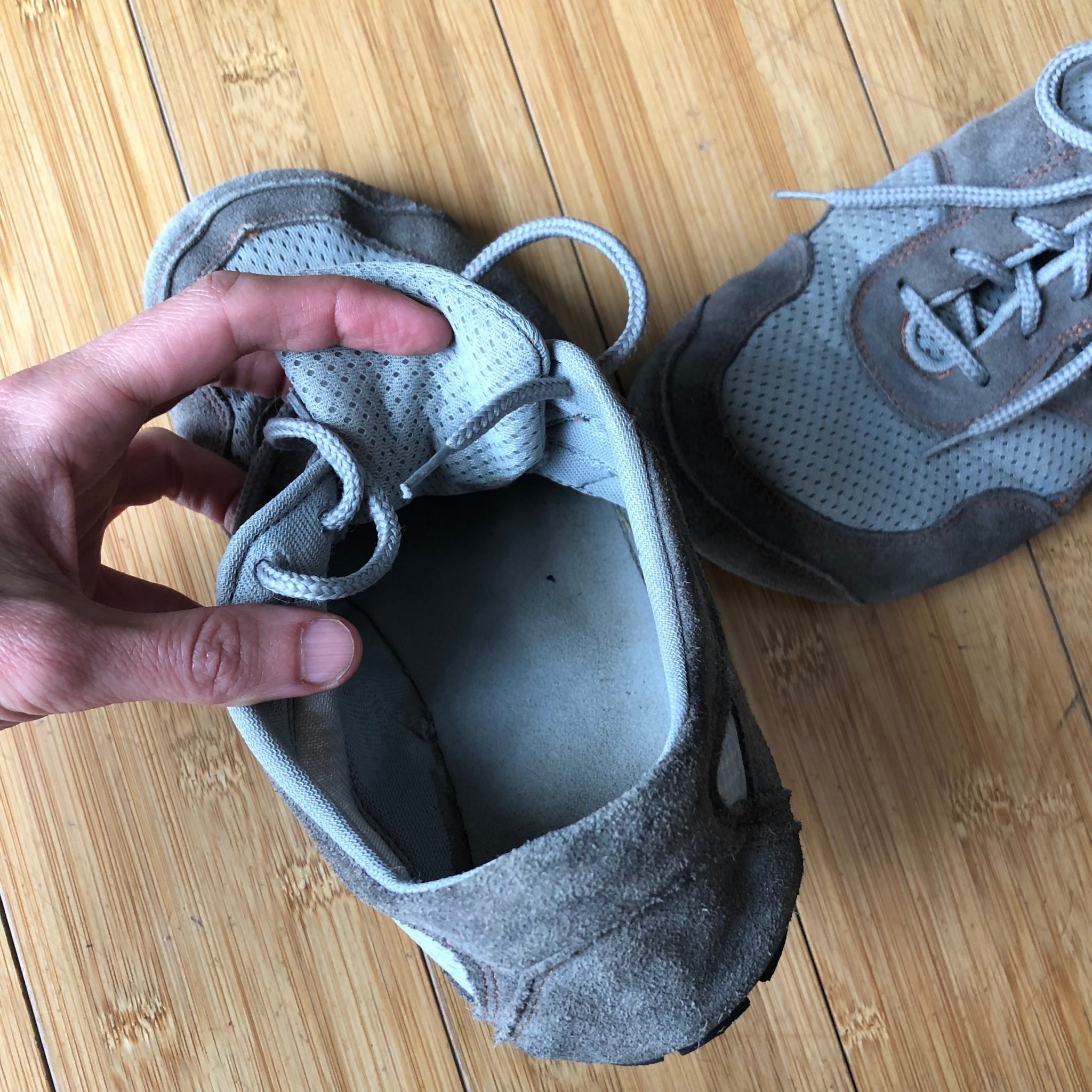 Sizing
I followed their size guide and was pretty much in between a 36 and 37. I ended up going with the 37s and they fit well, with lots of room. The 36s would probably work too, but because of the laces I can cinch them around my foot and still have space around my toes. I always use the manufacturer's size guide before ordering shoes, thankfully Tadeevo has a pretty detailed chart up for reference.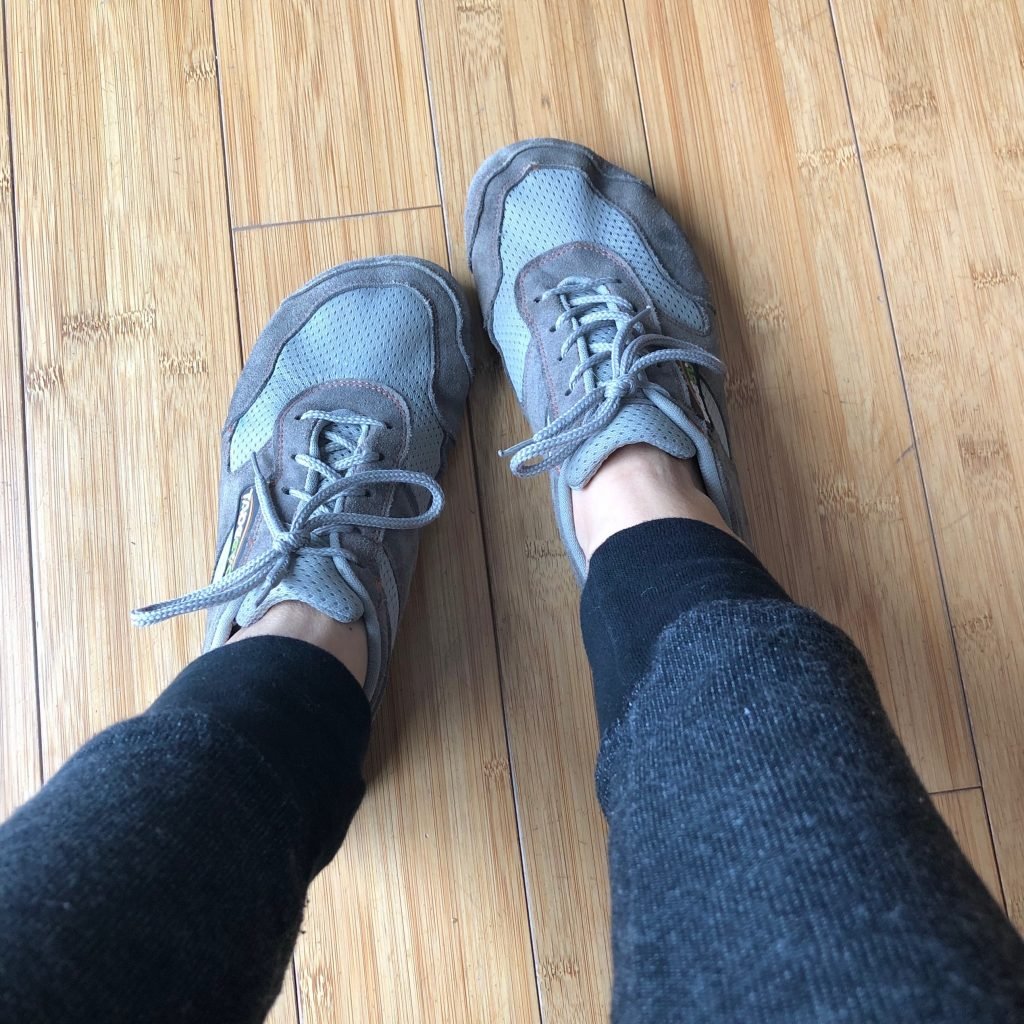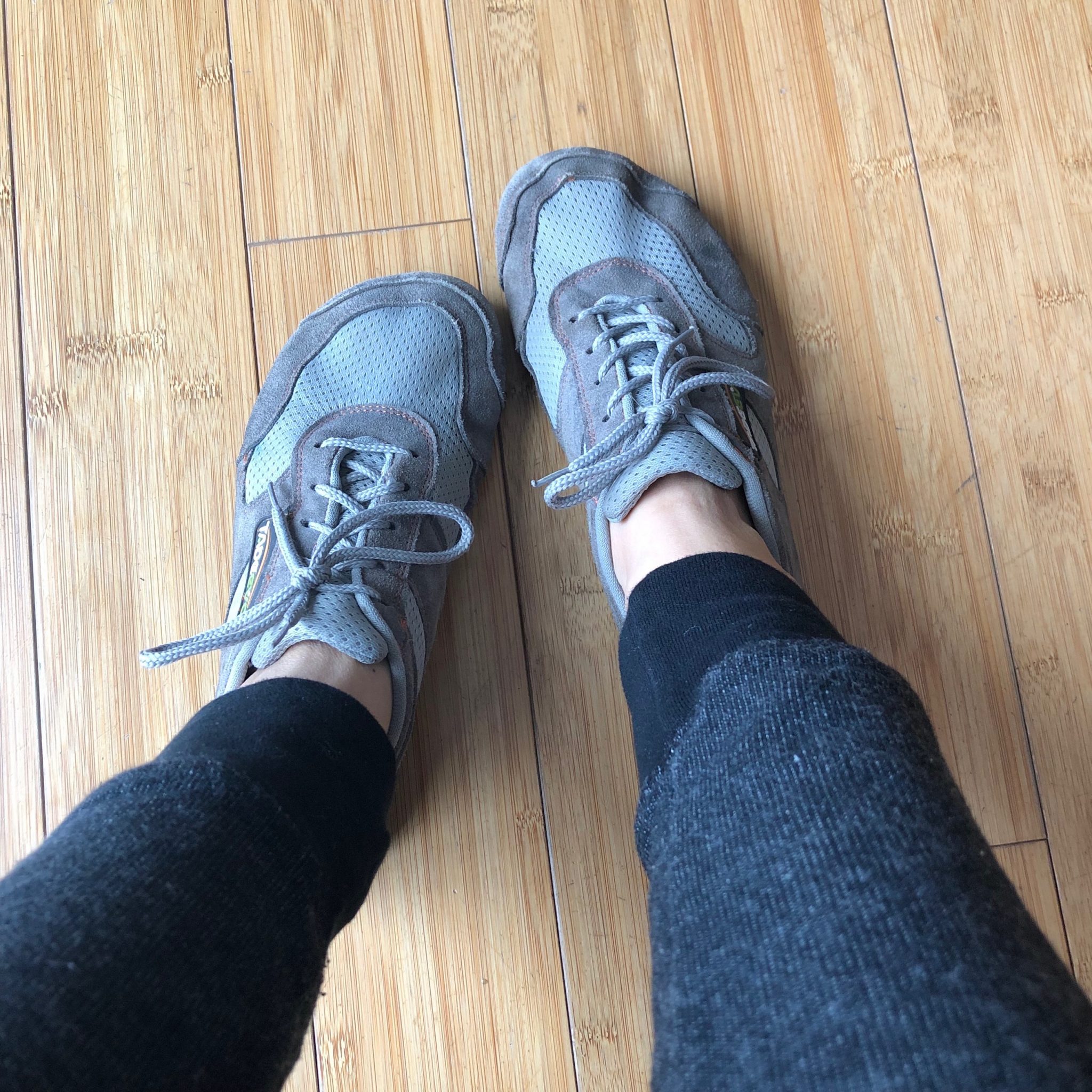 Styling
Style-wise, I really appreciate the neutral color of these. There are several neutral options and I chose Volcanic Grey. When I wanted to purchase they were currently sold out, but I didn't have to wait long for them to get back in stock. I'm not into shoes that are sporty looking, and I looked long and hard for something I could exercise in but looked more like a fashion sneaker. These Tadeevos are simple and easy to throw on with joggers or leggings. They don't look like they only belong in a gym or on a trail. For those who like color, there are some fun bright options as well (bright red, green, and orange).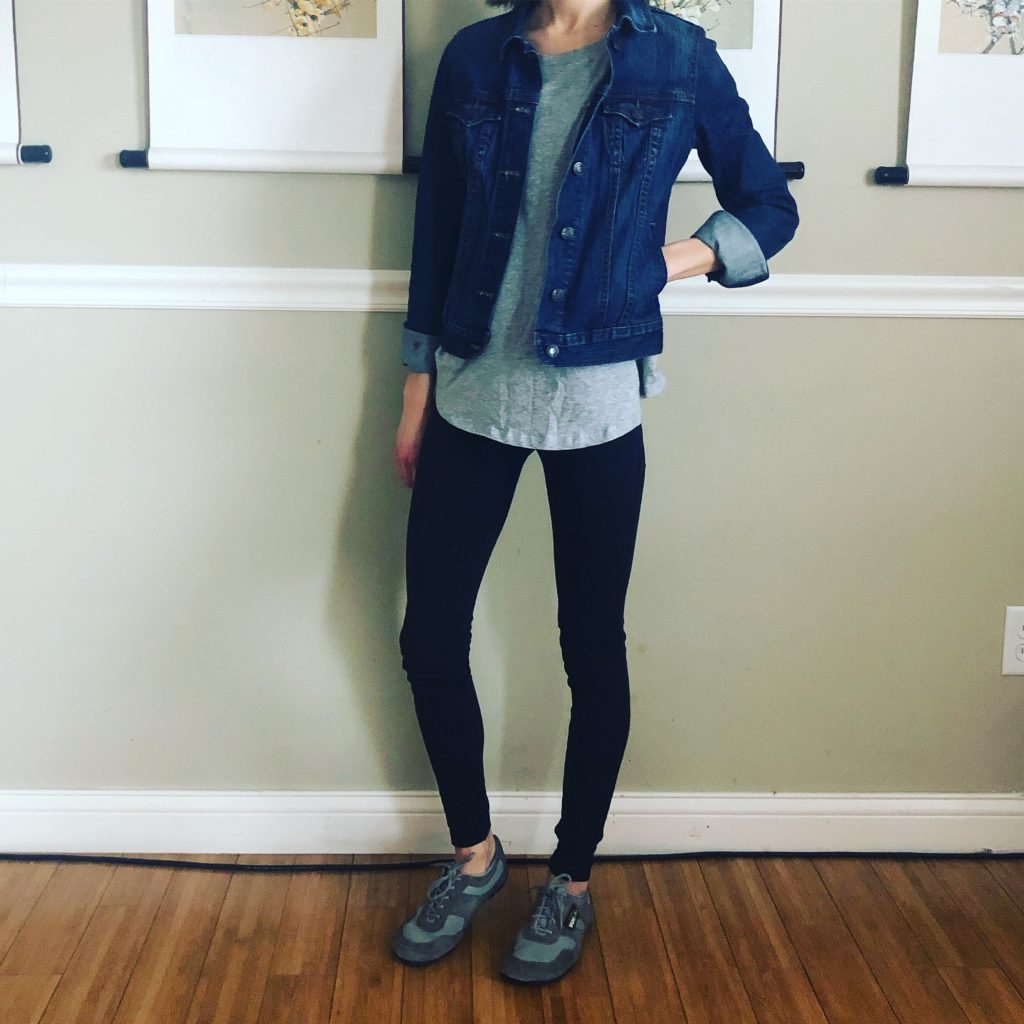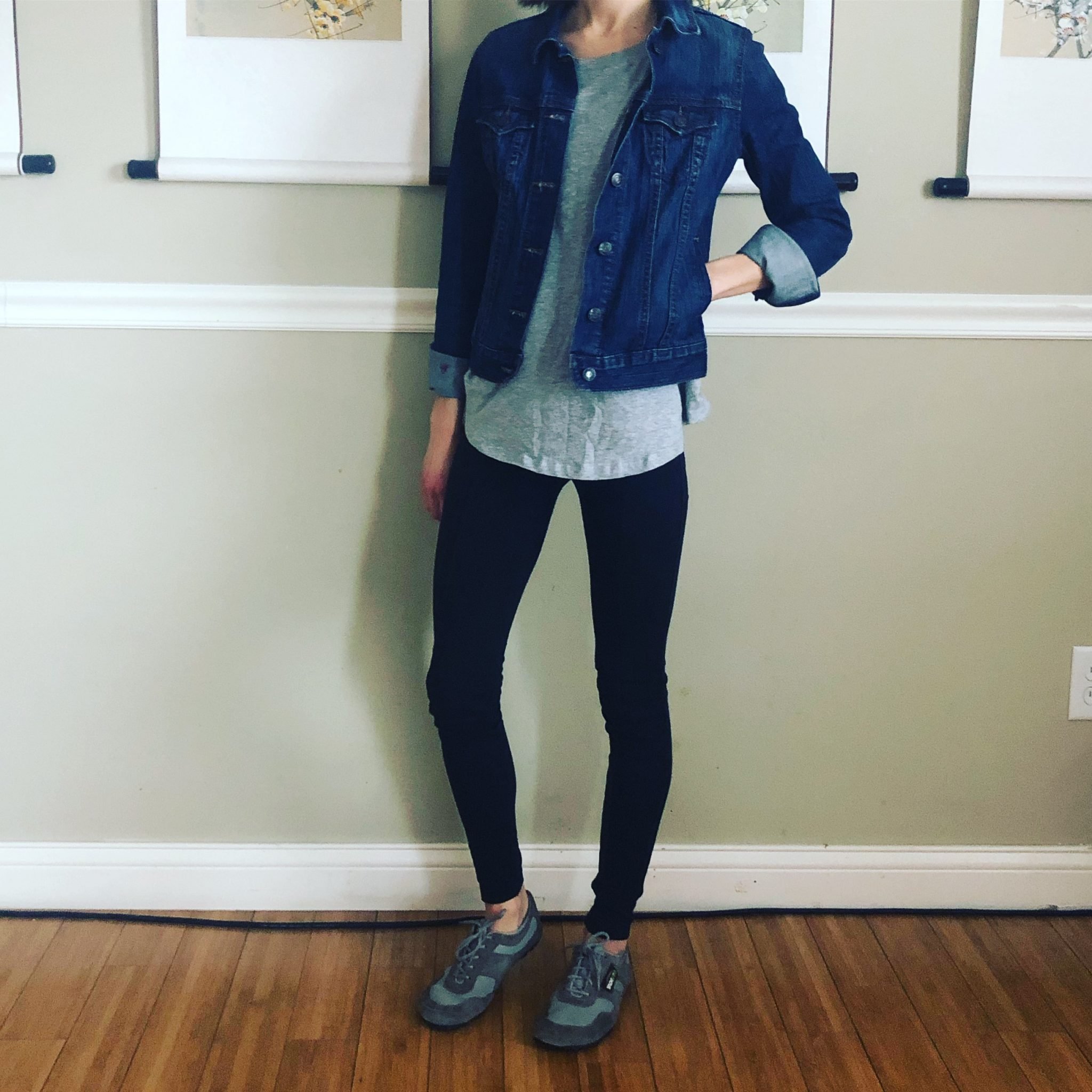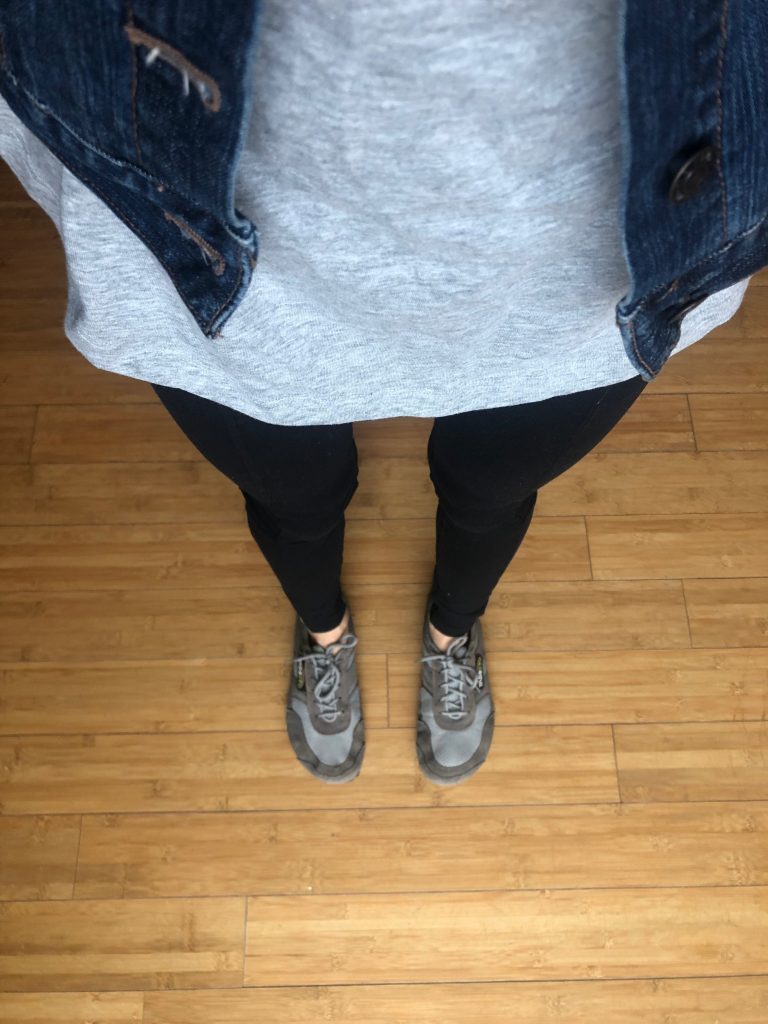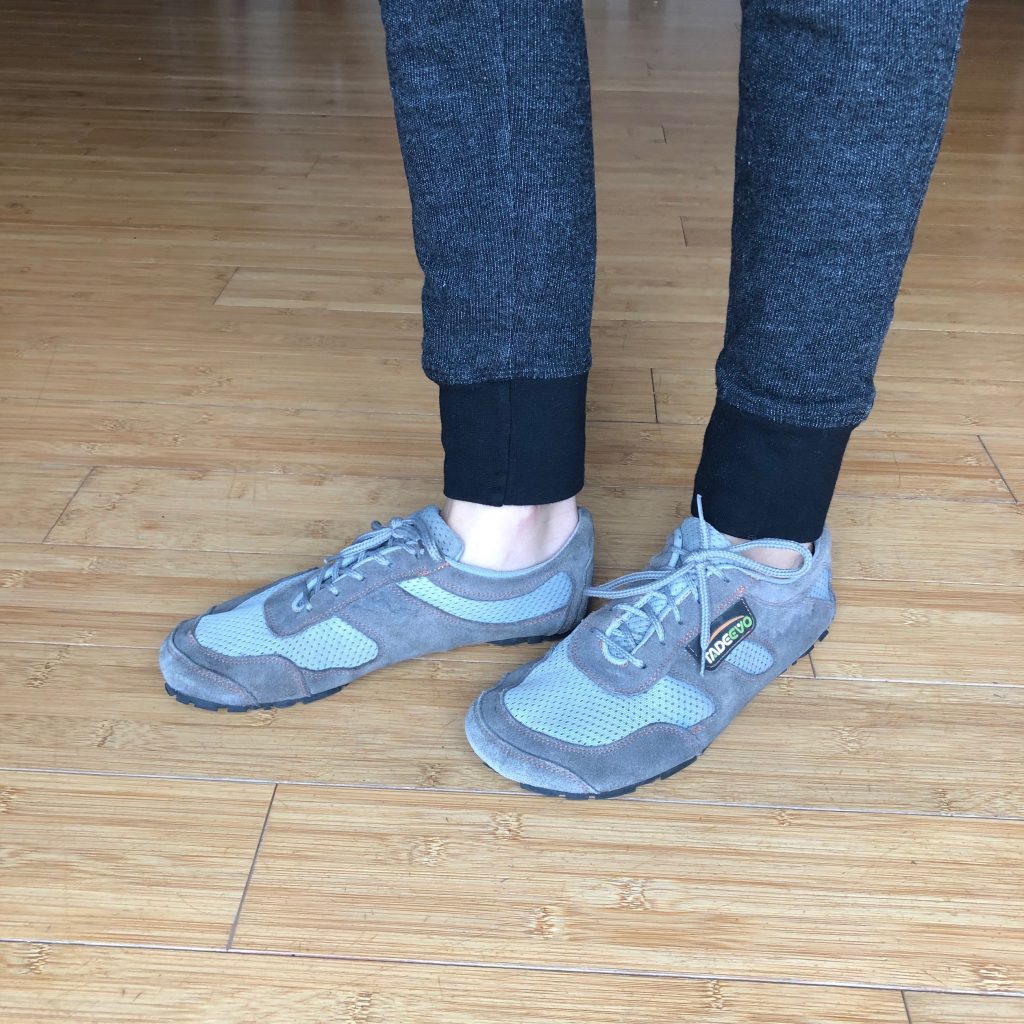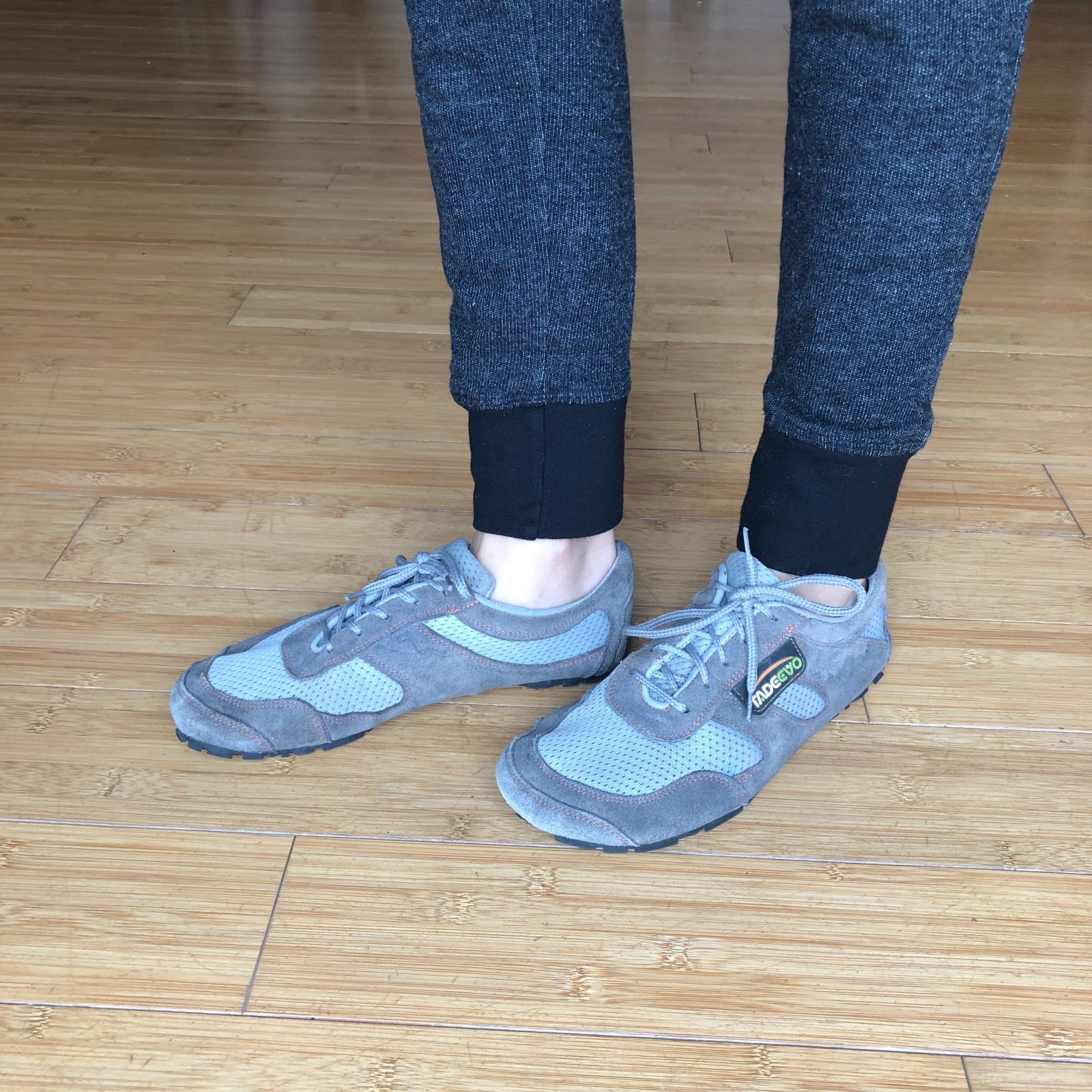 Shoe Care
I used Chamberlain's leather cleaner to clean up the leather sections, and it's been working great at getting the stains out. I haven't needed to clean the mesh, but I would just use a rag with soapy water. If these got really dirty, I'd risk washing them on gentle in cold water with my soap nuts detergent (I have done that with my Vivobarefoot Gobi's no problem!). Surprisingly, I haven't ruined any leather shoes yet by washing them in the machine, though I don't recommend it for any fancy shoes!.
Conclusion
Based on my experience, these are some of the most minimal sneakers out there. They check all the boxes, and are cute to boot!
Have any of you found barefoot sneakers that aren't too sporty looking, but function like a dream? I'd love to hear what else is out there!
Below are a few photos of Tadeevo's winter shoes that I snapped before sending them back. I had no intention of reviewing them at the time, so the photos are poor. Thick and warm, very flexible, but too boxy for my taste.