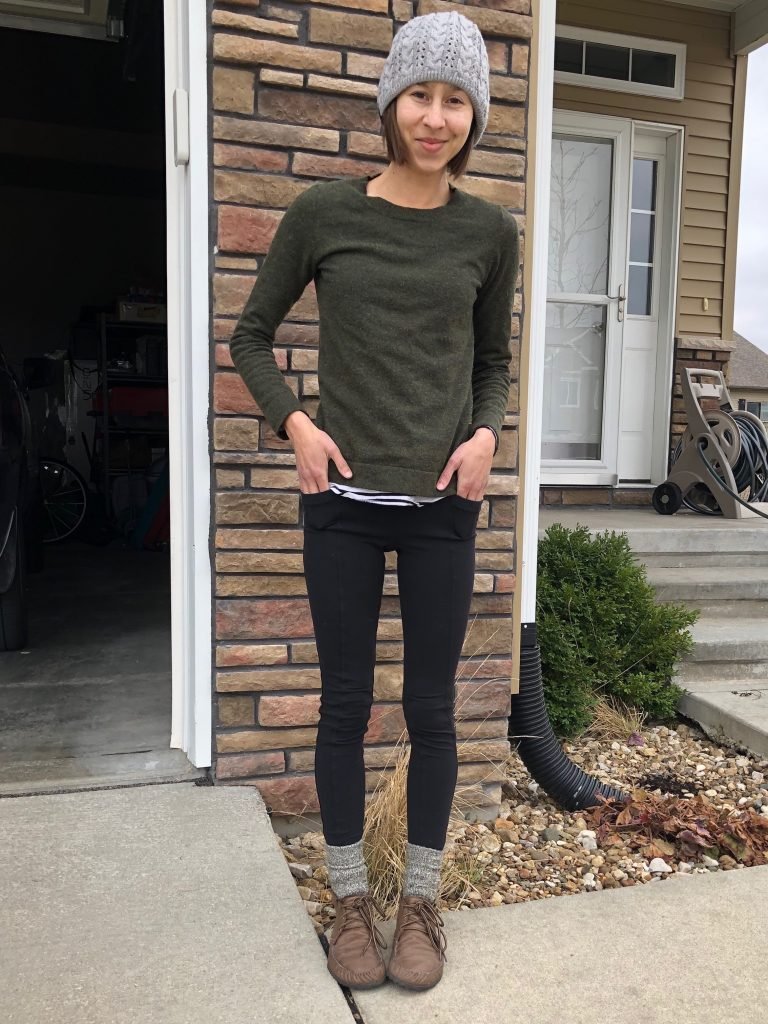 **The Traverse model is now discontinued, but look for a new boot from Unshoes in 2021! You can read all my Unshoes Reviews here and get 10% off with code ANYA.
The Unshoes Traverse Boots make me think of fall just looking at them. I see visions of crisp leaves, flannel shirts, and camp fires. These boots are just as cozy as they look!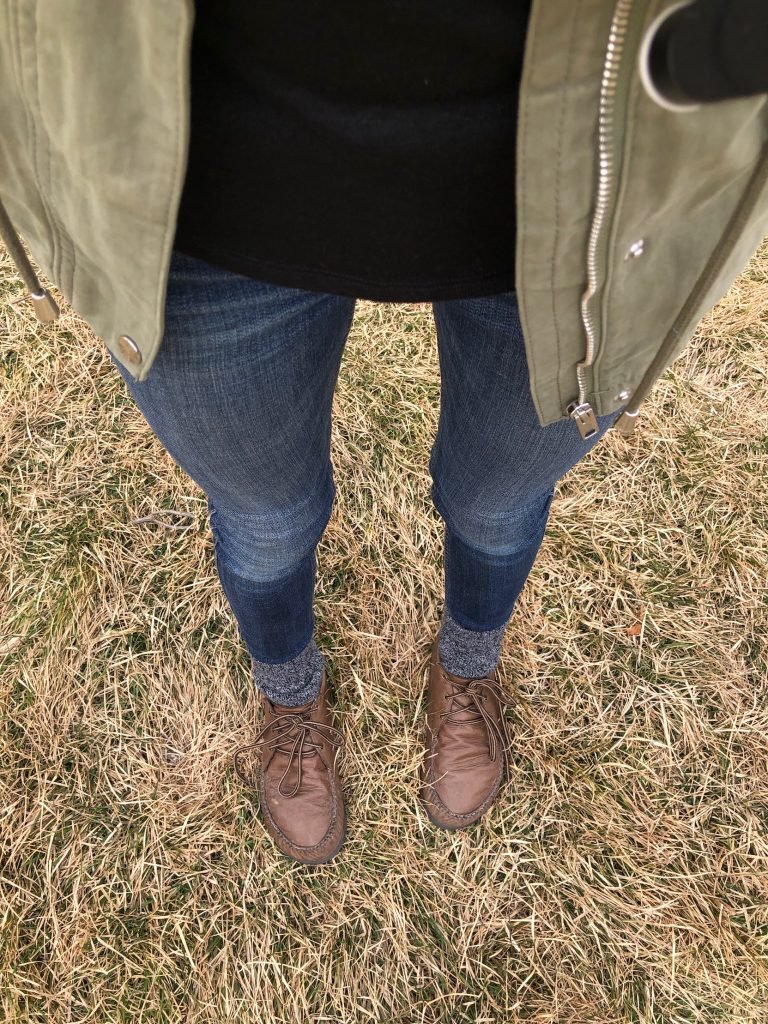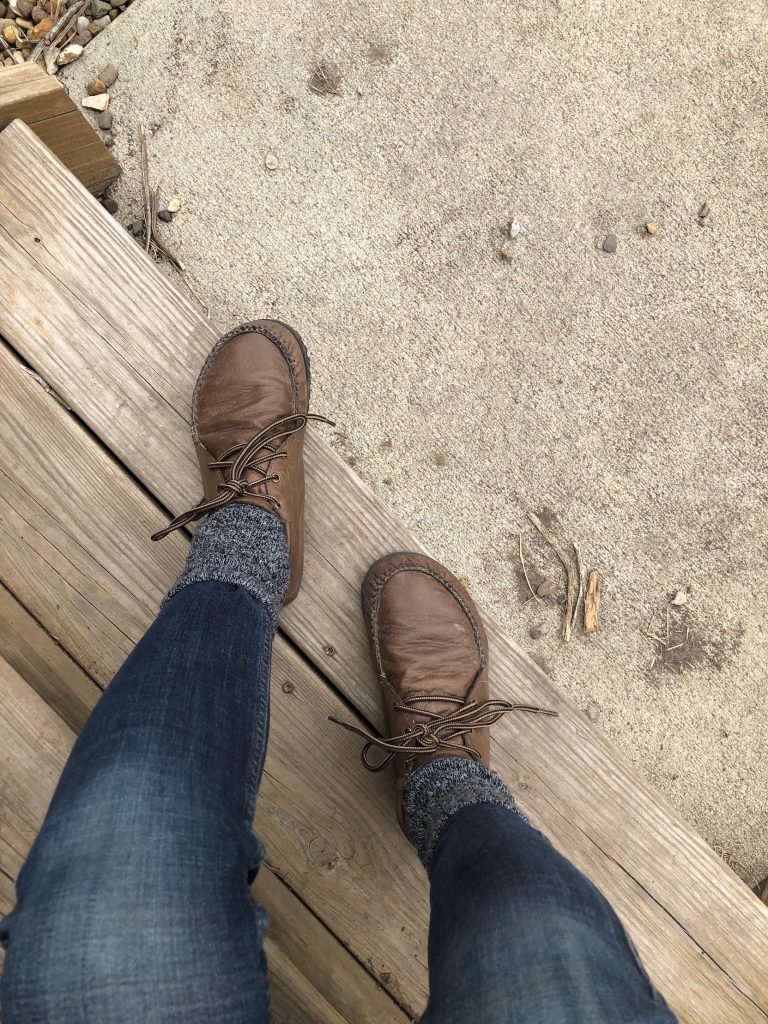 Brand
Unshoes is a true barefoot brand. All their shoes are handmade in the USA and are completely flat, flexible and foot shaped. Some barefoot brands cut corners a bit with their toe box shape, but not Unshoes. I have enjoyed every encounter I've had with them and have been really impressed by their dedication to high quality barefoot shoes. They've been releasing a lot of new shoes lately and I hope that will continue! See here and here for my other Unshoes reviews.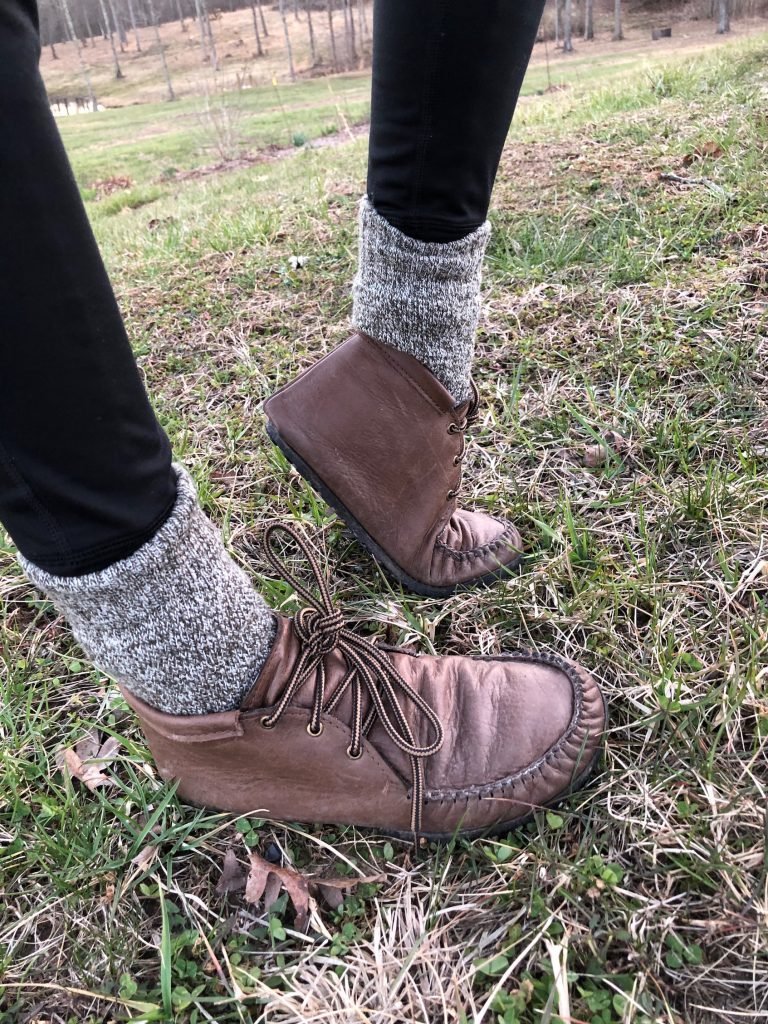 Materials
The Traverse is a moccasin boot made of leather and lined with a fun plaid fabric. They come with a removable foam insole for some extra cushion if you want it. I have mostly been wearing mine with the insole in it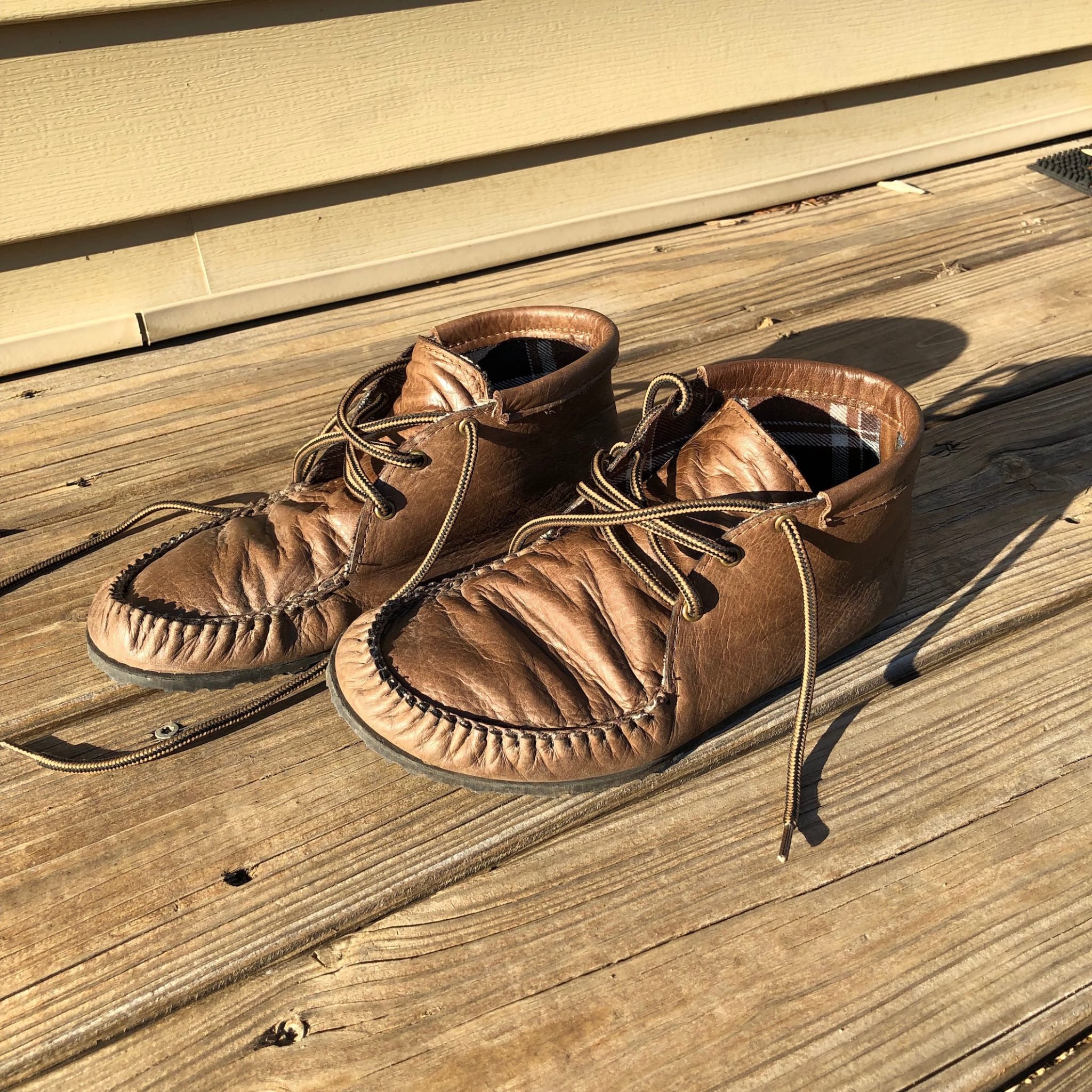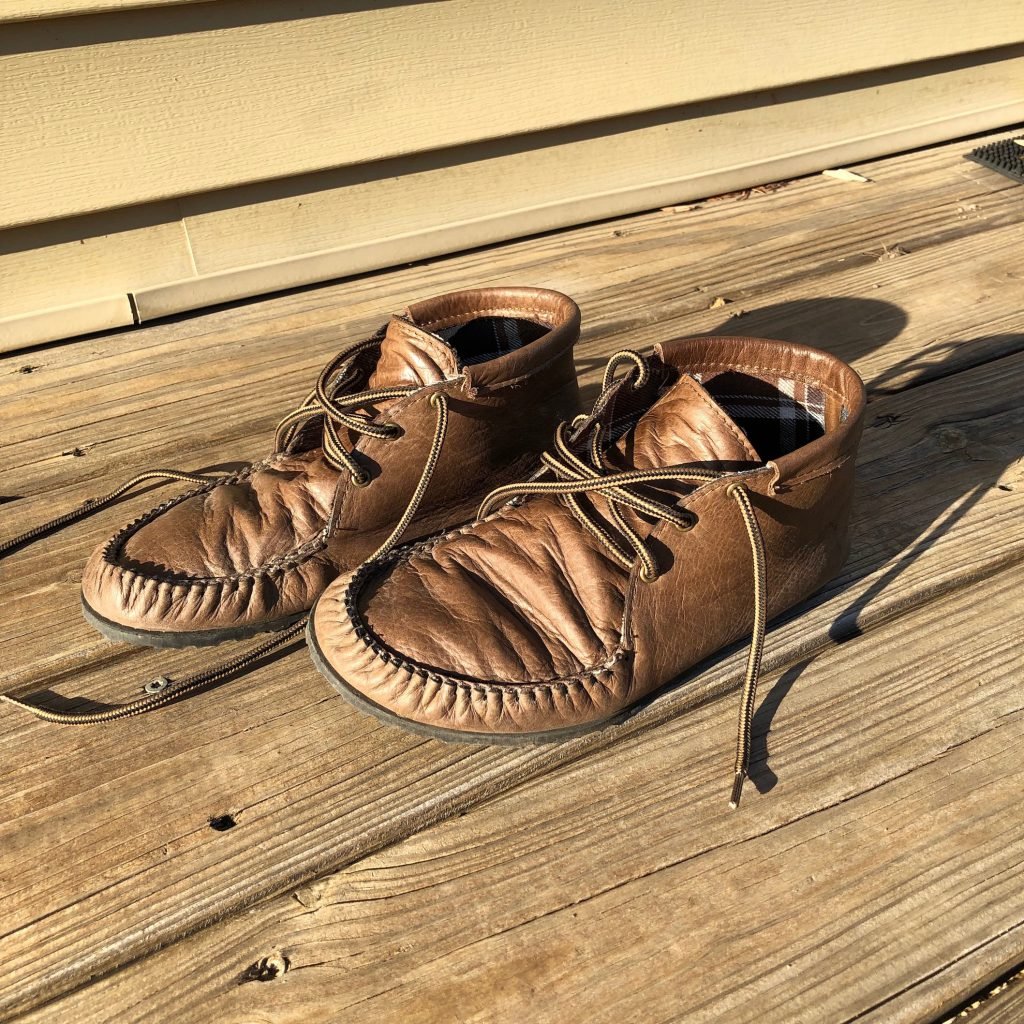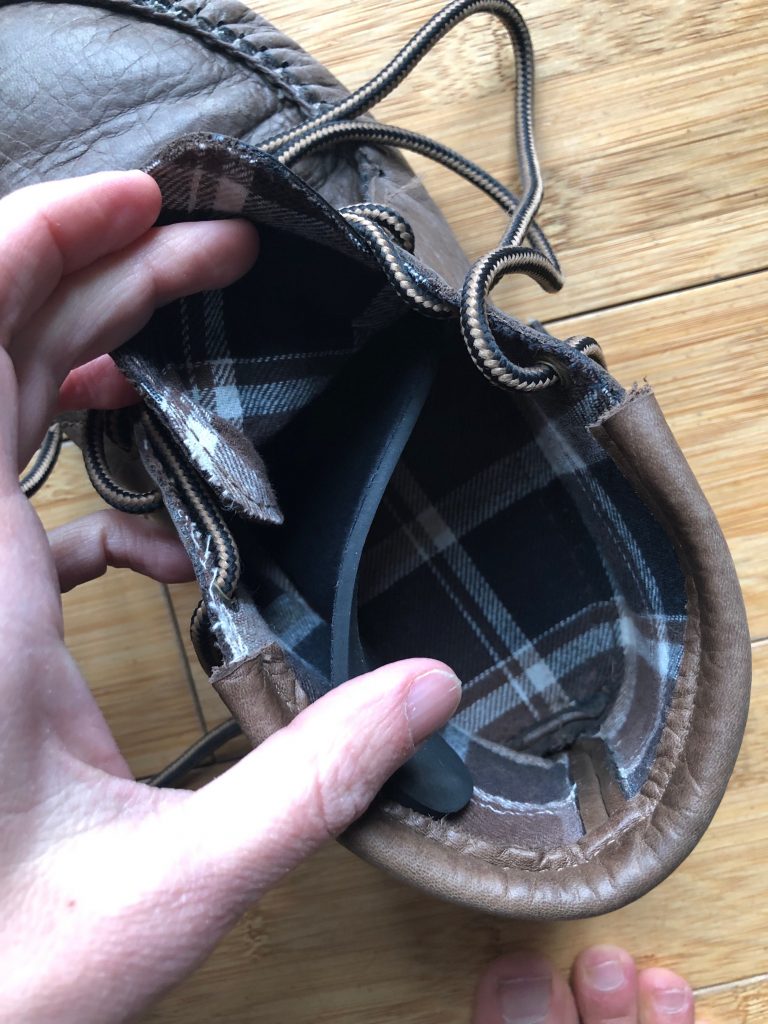 The leather exterior is a thinner leather, and the fabric lining is lightweight, so these are not super warm boots. You'd definitely need thick socks to keep your feet warm in winter. Because of this, they make for a great transitional boot. I've been wearing mine in the spring when it's still rainy and cold and they've been perfect. I love them for hiking or working in the garden because they protect my feet from the rain/mud and are still secure and easy to walk in.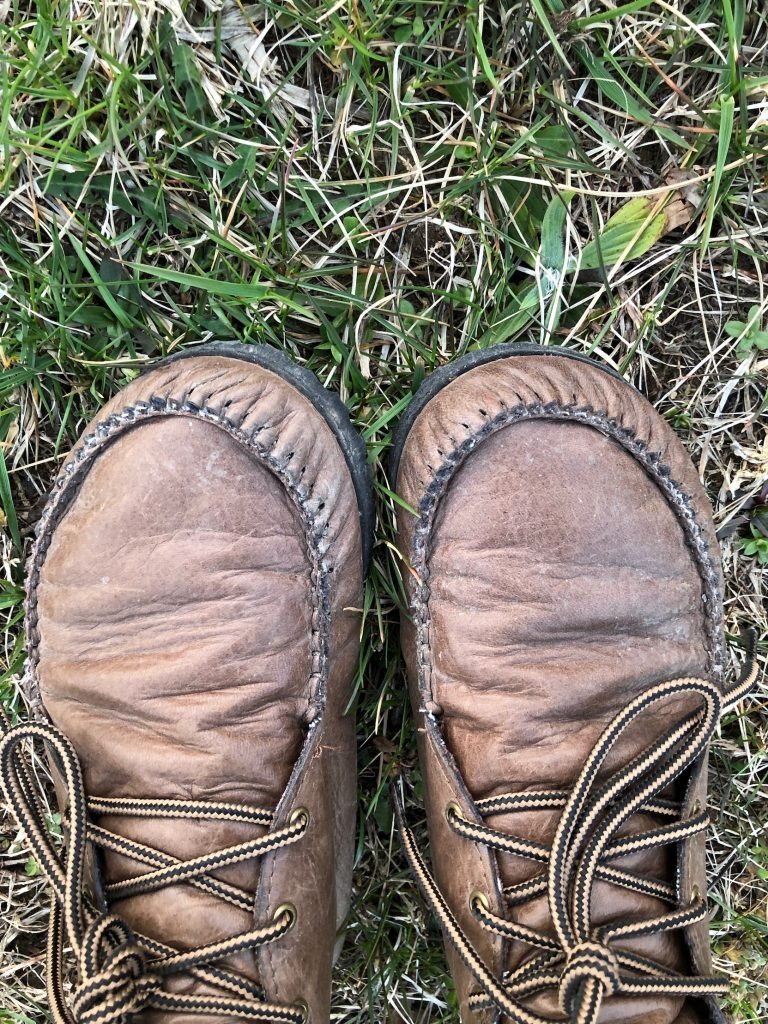 I would be reluctant to wear these in a LOT of water though. They would definitely need to be treated with a waterproofing agent first, and water would likely seep in through the seams and grommets (unlike a chelsea type boot that doesn't have places for water to come in).
Because the fabric lining is cotton and breathable I don't mind wearing them without socks at all. They've broken in nicely and are soft and comfortable.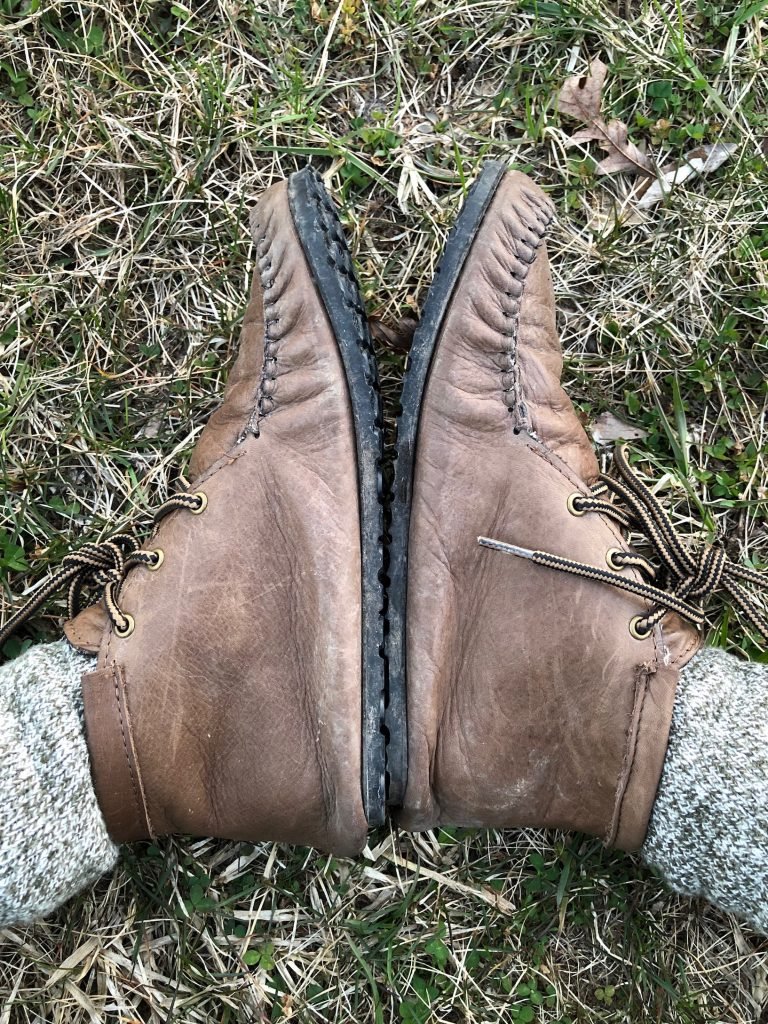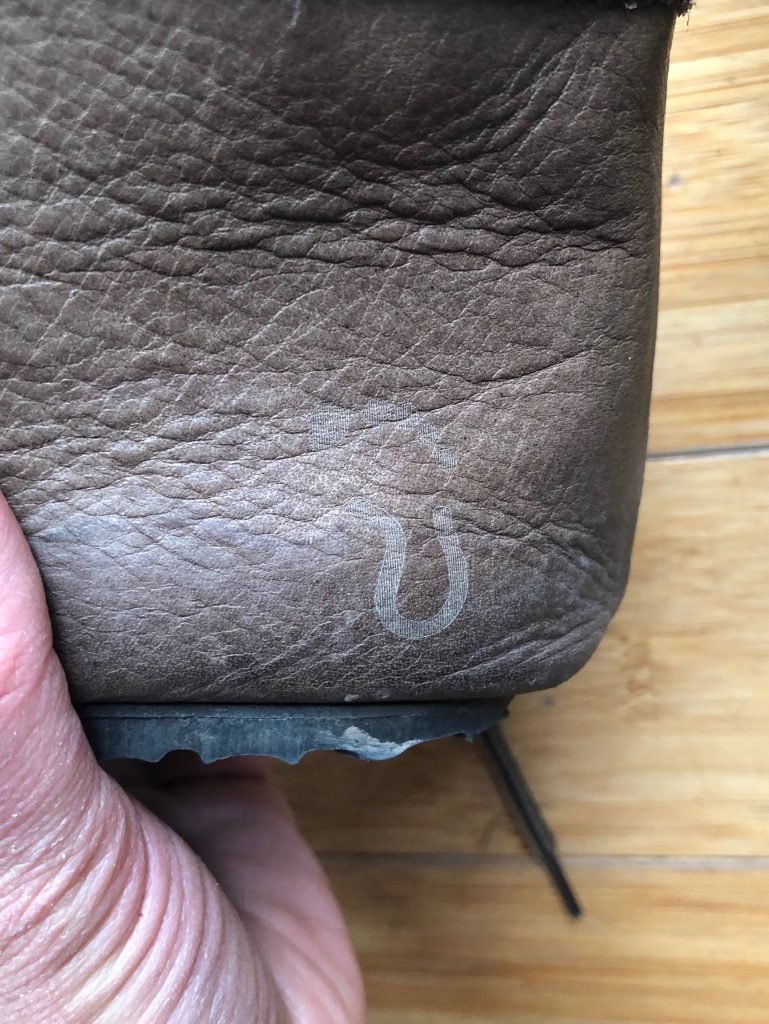 Price
These boots are $125 + shipping (Approx $10 if in the US). This is on the affordable side for barefoot boots, which tend to be closer to $200. You also get free size exchanges if need be, but pay your own shipping if you return them.
Sizing
I used the printable templates on Unshoes website to find my size, and it was spot on. They came snug and the seam around the edge of my foot was really tight to start, but they loosened up after a few wears and I now can wear thick socks with them, even with the insole. Removing the insole gives me some extra space if I need it too.
I got the same size in these as my Terra Vidas, which also loosened up considerably after the initial break in period. If you don't want to have to break them in with your feet you can stuff them with a thick sock and warm them with a hair dryer to stretch them more quickly. Just be careful not to get them too hot!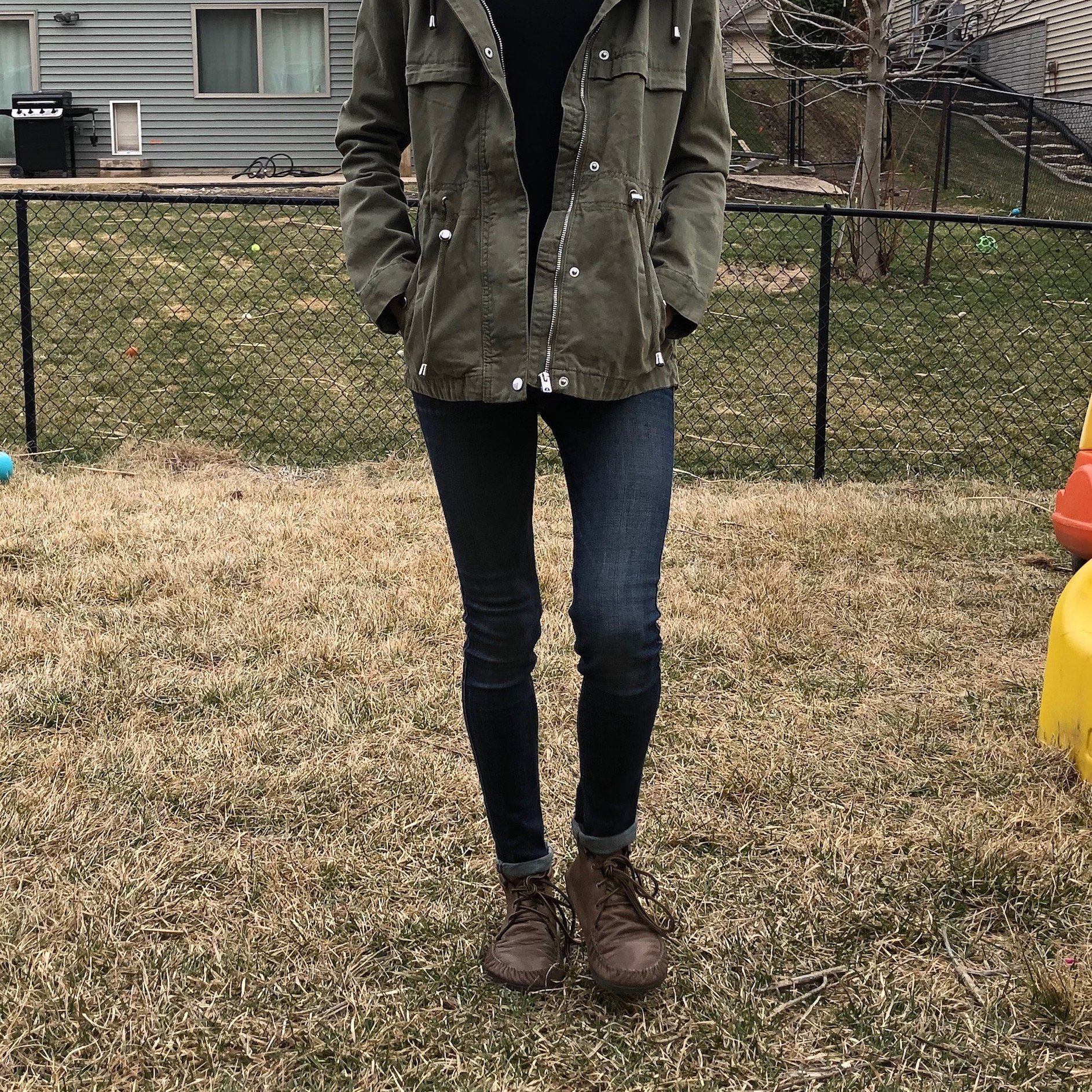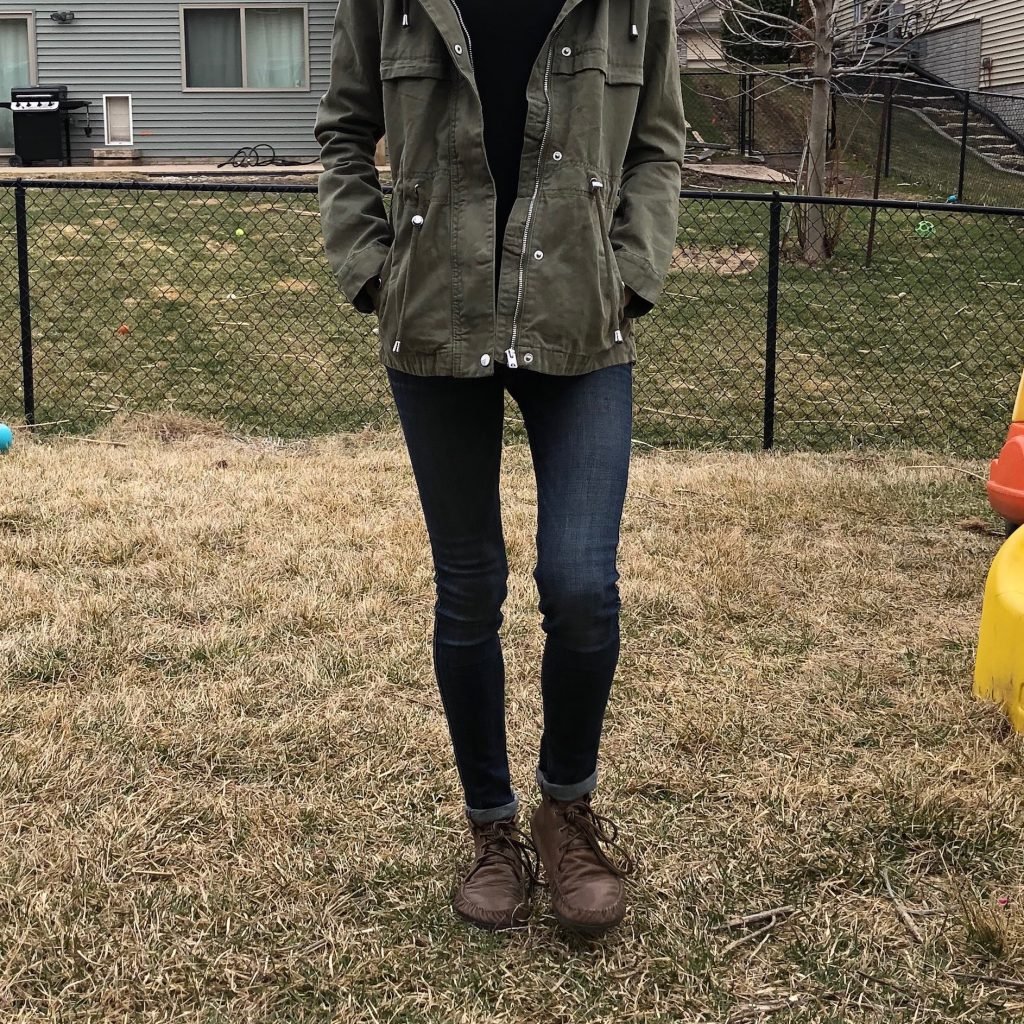 Barefoot qualities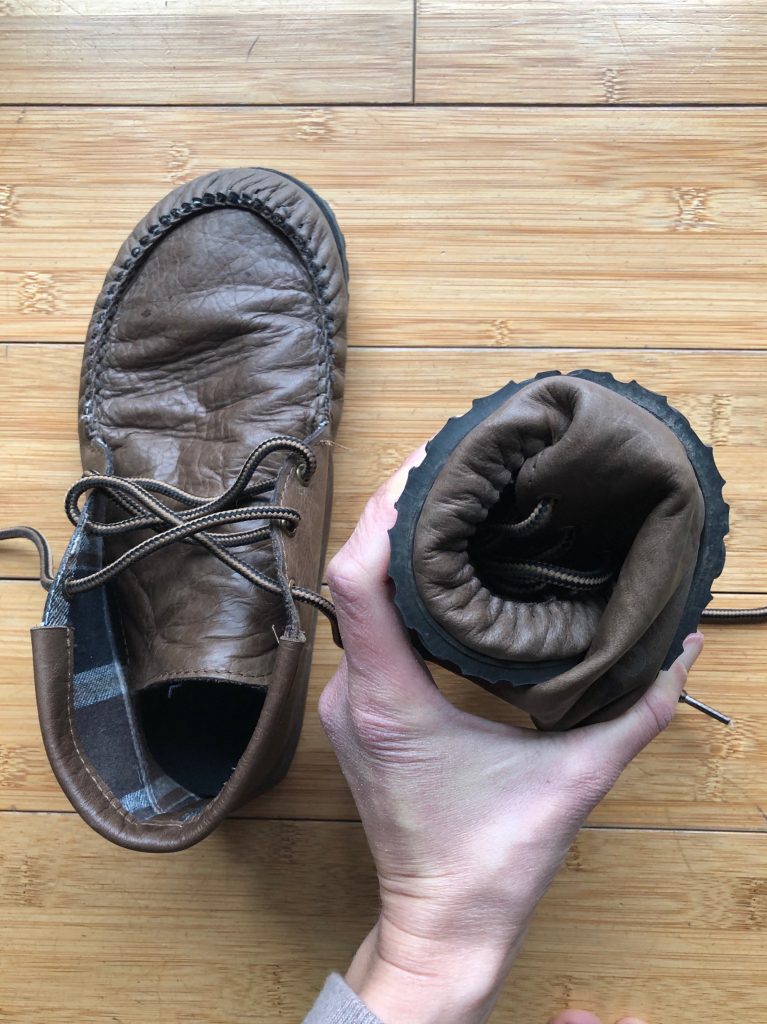 This is Unshoes, so you know they're going to be a 100% in all barefoot categories. They are totally foot shaped, allow my toes to splay comfortably while walking and are flexible.
These are made with their 7 mm sole, with a total stack height of 10mm (without the removable insole). With the insole it is 12mm total.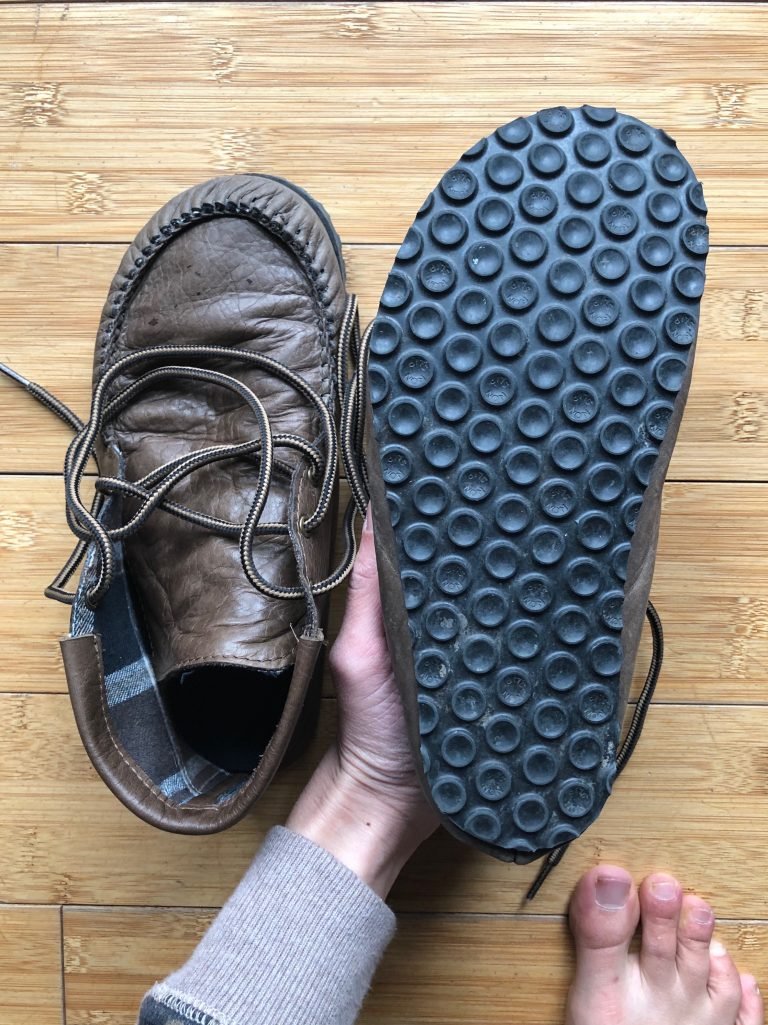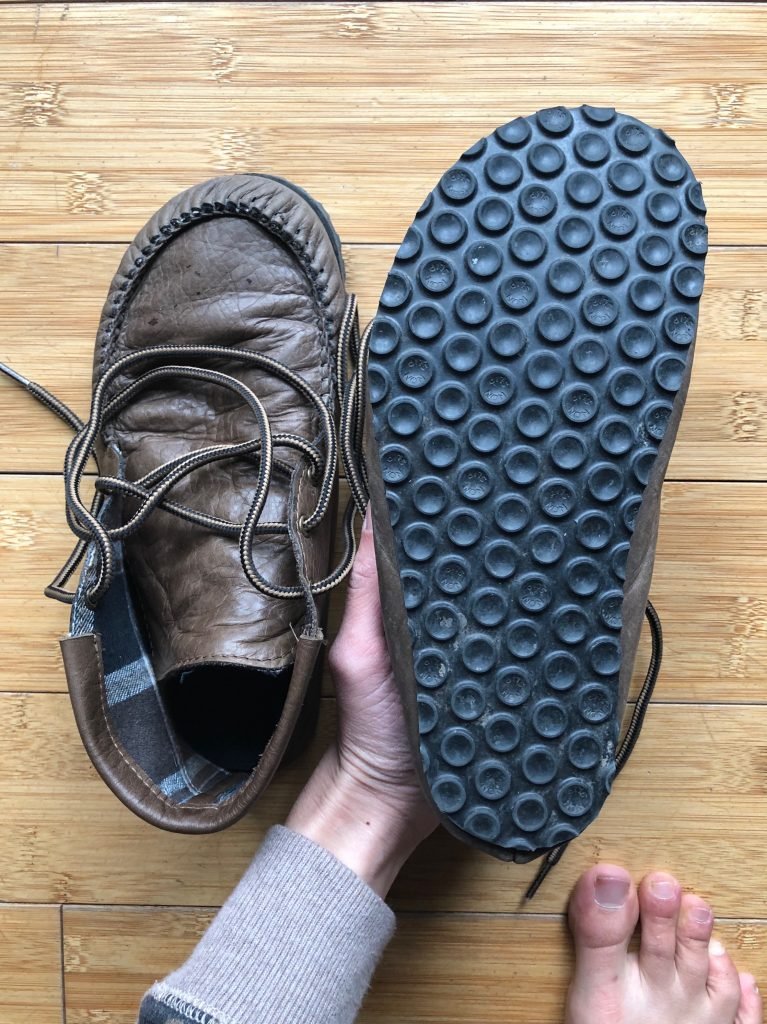 The outsole is rugged and has good traction, making these great hiking boots. They are plenty roomy without being floppy, and the laces keep them secure to my foot so I can walk naturally.
I really appreciate the addition of the removable insole, because for me the thinness of minimal shoes has been the hardest transition. I need flexibility, zero drop, and toe space, but the thin non-cushy soles are tough for me to walk in. With these boots you have the option, depending on where you are in your barefoot journey
Because of the natural foot shape and secure laces I don't have any interference with the natural movements of my feet when I walk. This is exactly what you want in a barefoot shoe – protection from the elements without affecting your body's innate ability to move. Thank you Unshoes!
Style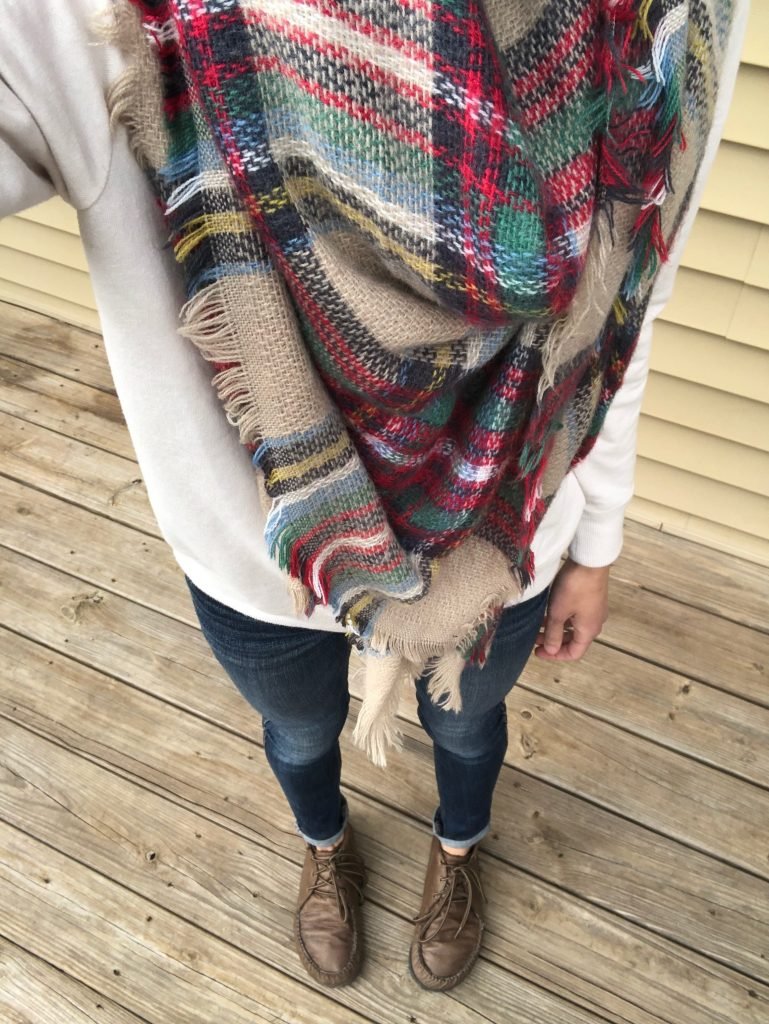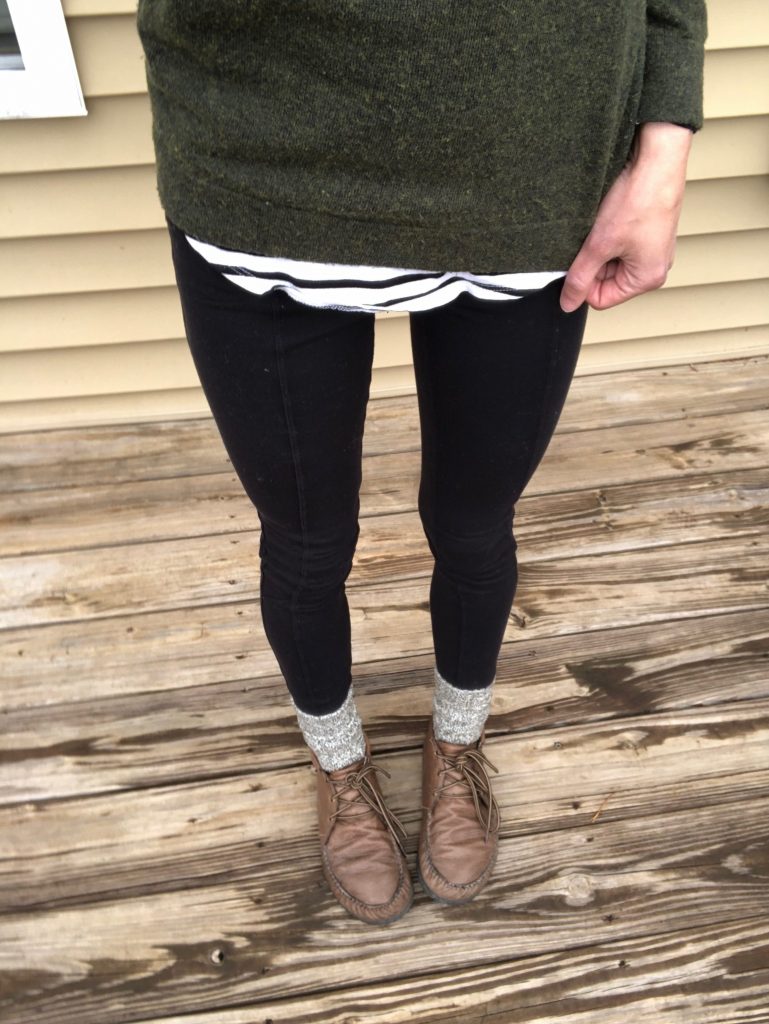 The thick laces and seam around the top of the shoe make for a casual looking boot. I've been styling mine like you would a hiking boot: balancing the bulk of the shoe out with some bulk up top (think scarf, looser flannel shirt, sweatshirt or coat. They are a great addition to my shoe collection and I can't wait to stomp through the fall leaves with them!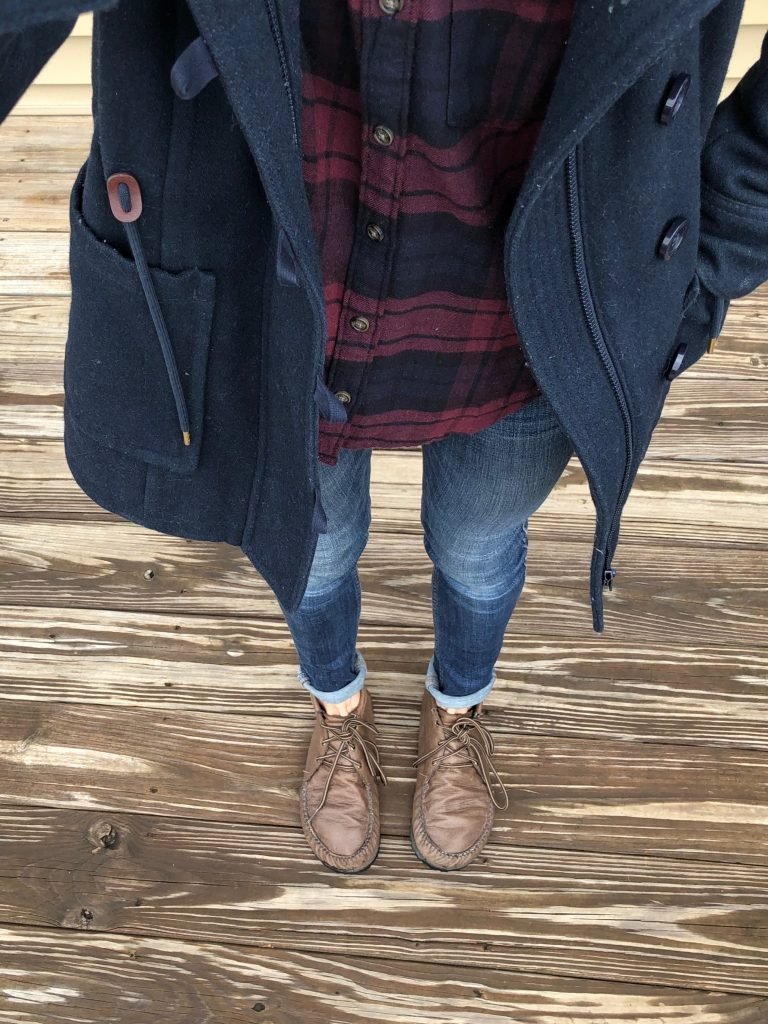 What are your favorite fall shoes?
*Unshoes sent me these boots to review, but the opinions expressed here are my own*