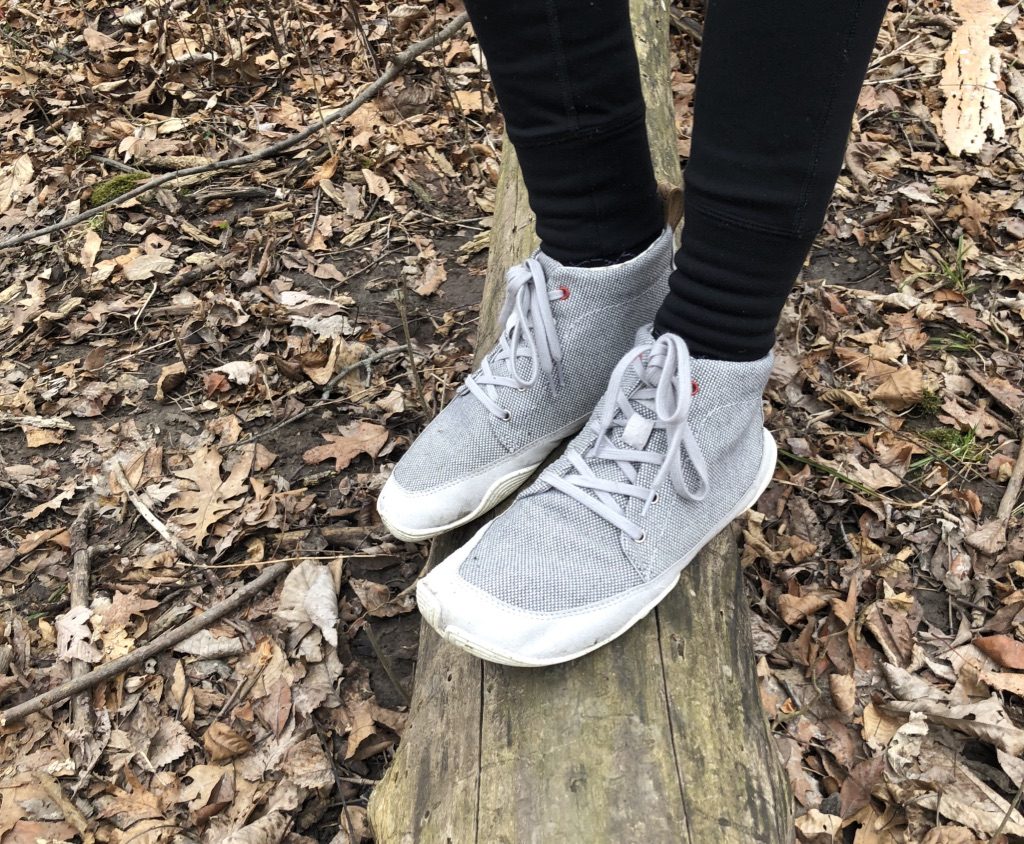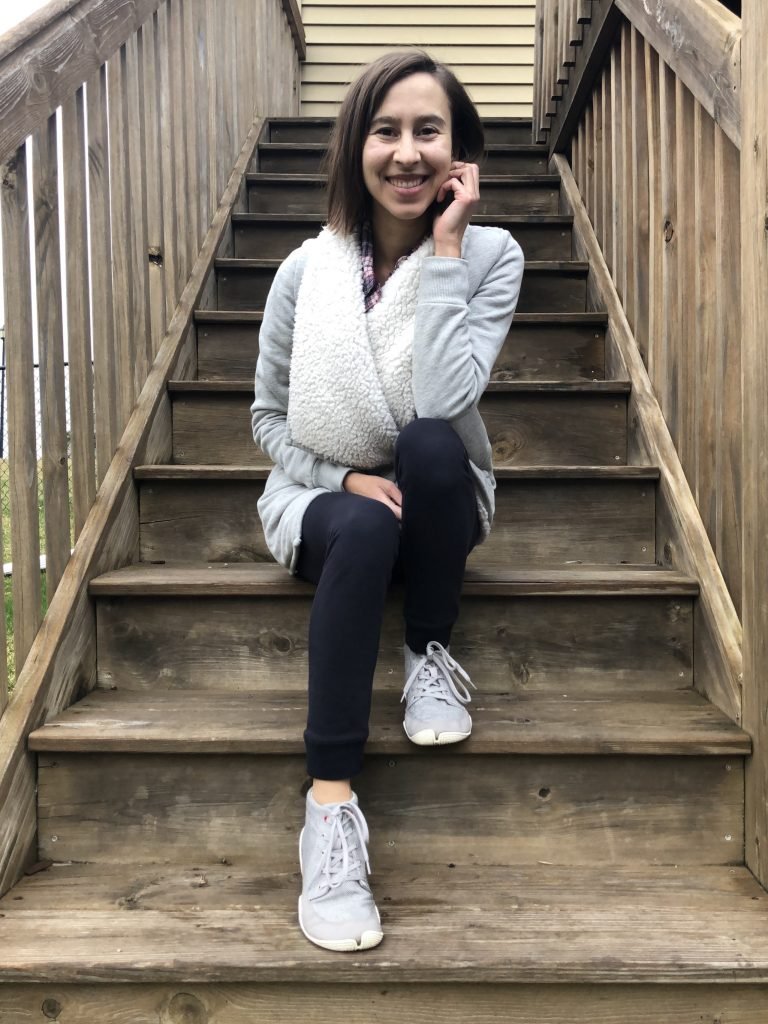 *See my review of Wildling Shoes' winter models for adults & kids here!
Wildling Shoes is a brand that makes me think of forest animals and wild spaces. Maybe it's the whimsical branding or the glove-like fit, but when I put them on I want to twirl in an open field with the music playing in the background.
The brand Wildling began in 2013 when Anna & Ran moved to a colder climate. They had to buy shoes for their kids, who had previously spent most of their time barefoot. The two set about designing a shoe with movement as the top priority and Wildling Shoes was officially founded in 2015. They poured all their intelligence and research into footwear that didn't inhibit function at all, that you could run, jump, dance, and climb trees in.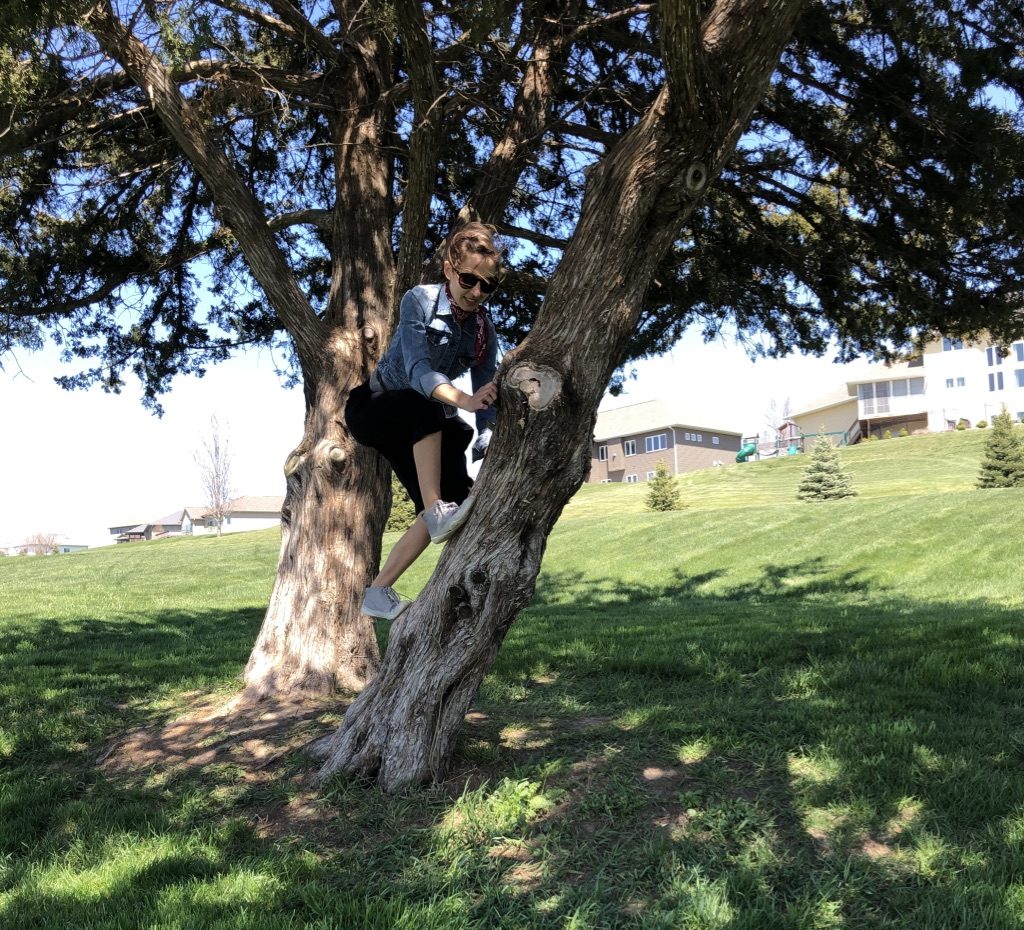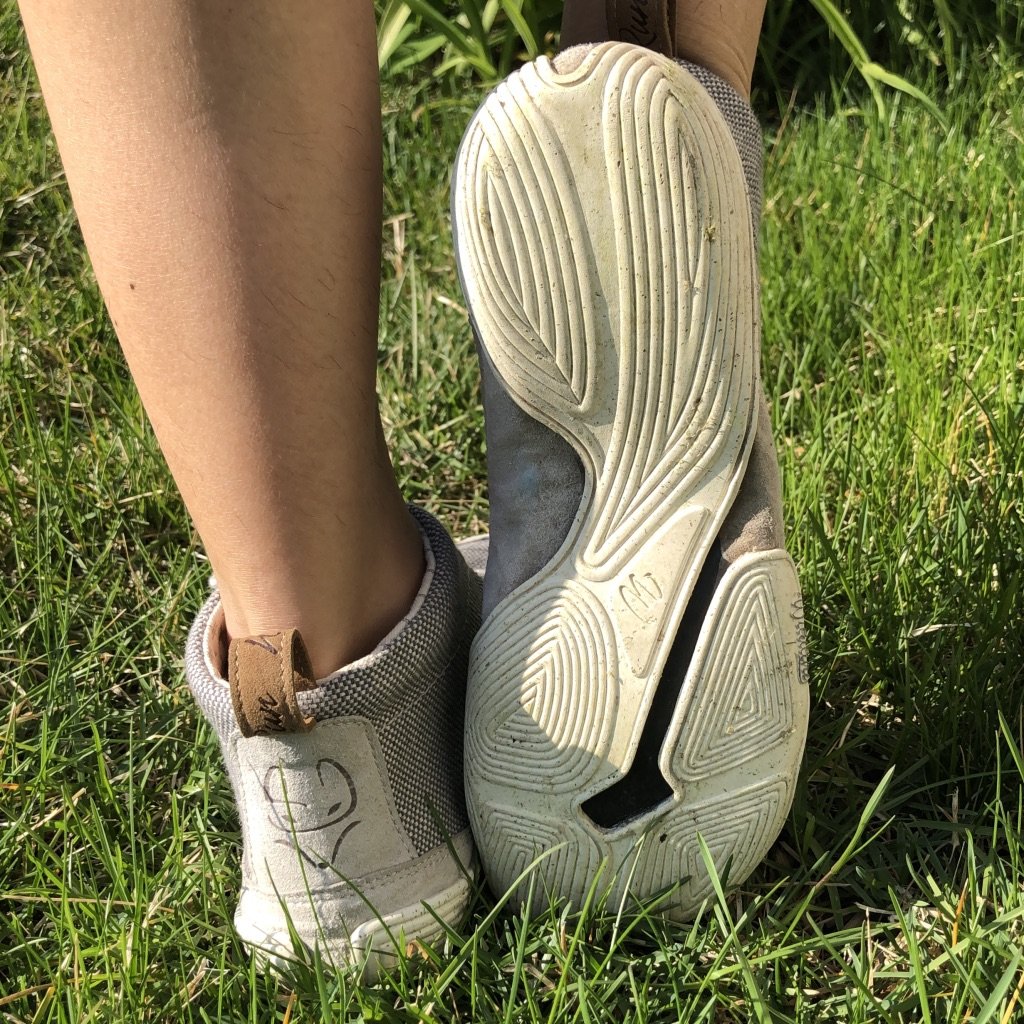 That led them to create some of the lightest barefoot shoes in the world with a unique outsole that moves in all directions effortlessly.
I've known that Wildlings had a bit of a cult following for a while and that they've been expanding their adult offerings (They offer shoes in size 18-48), but this is my first time trying them. Wildlings sent me these Crane shoes to review but my opinions are my own.
The Wildling Crane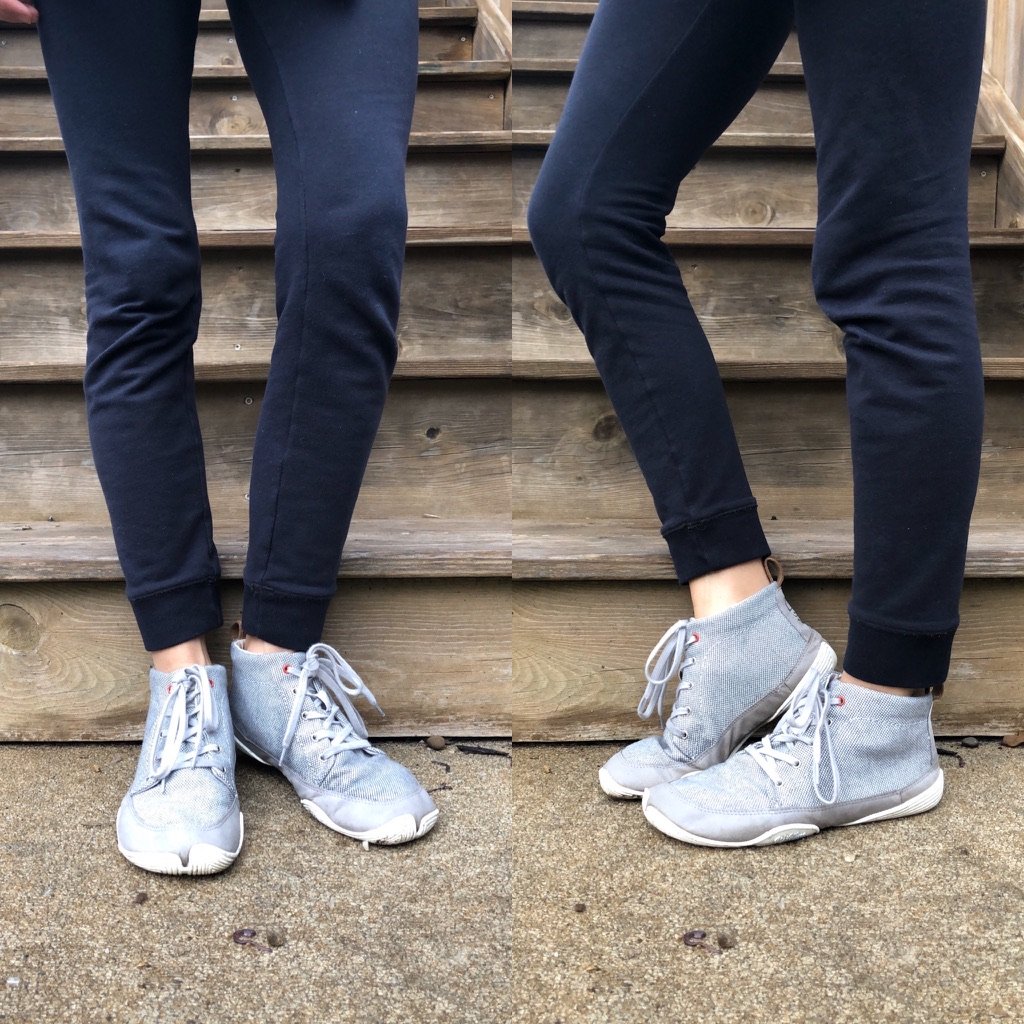 I chose the unisex Crane model from Wildling's spring line because I was looking for something neutral that would style easily, but that I also could adventure in (you know I get off on anything that combines style + functionality). The Crane was a perfect fit because it has an integrated membrane that keeps water out but you still have natural breathable materials touching your skin. Throw in the versatile grey color and these sounded like the perfect spring shoe to me!
Fit
I ordered a size 37, which is my usual size in lace-up shoes (I wear a 36 in flats and sandals). The fit is good: wide and long enough to comfortably wear thin socks or barefoot. Thicker socks would feel too narrow, but that's ok because these are spring shoes.
The toe box is square shaped, which is good for people with long 2nd and 3rd toes (a lot of barefoot brands cater to people with a prominent big toe, or Egyptian foot). But any foot shape will have plenty of space for their toes in Wildling Shoes.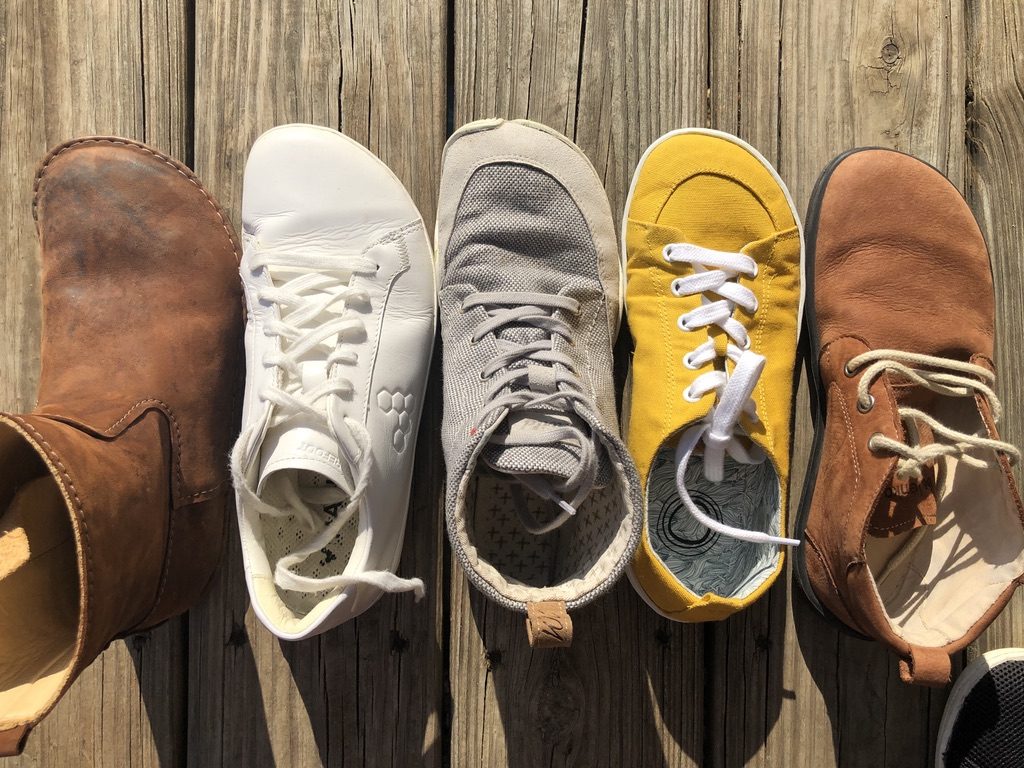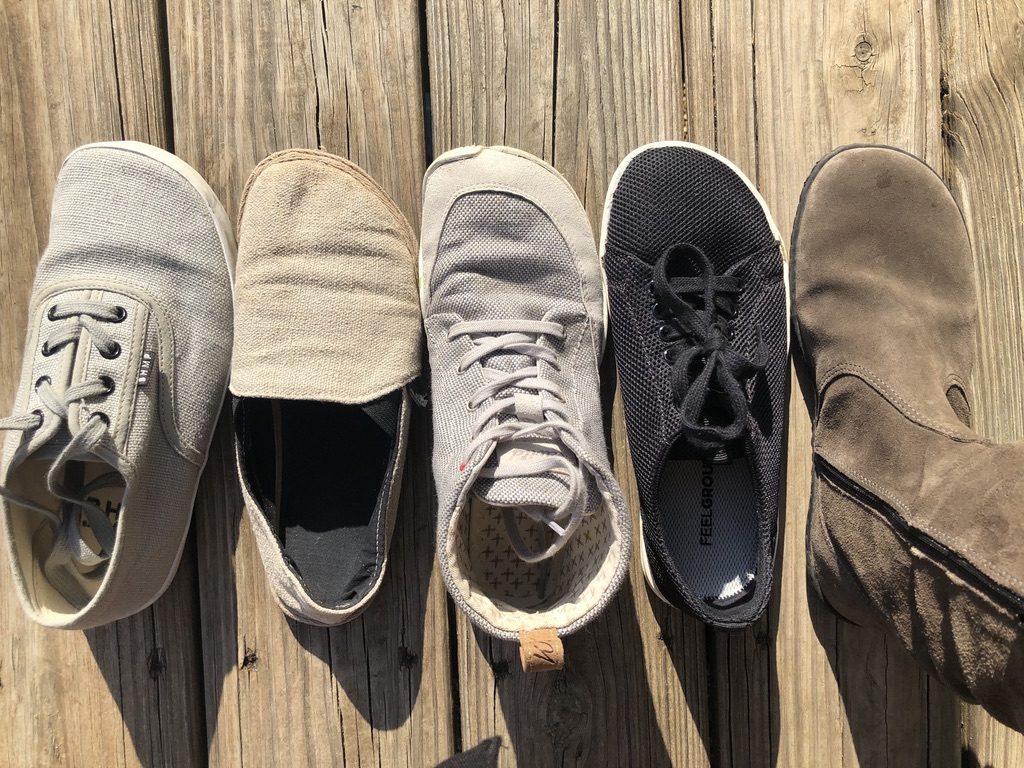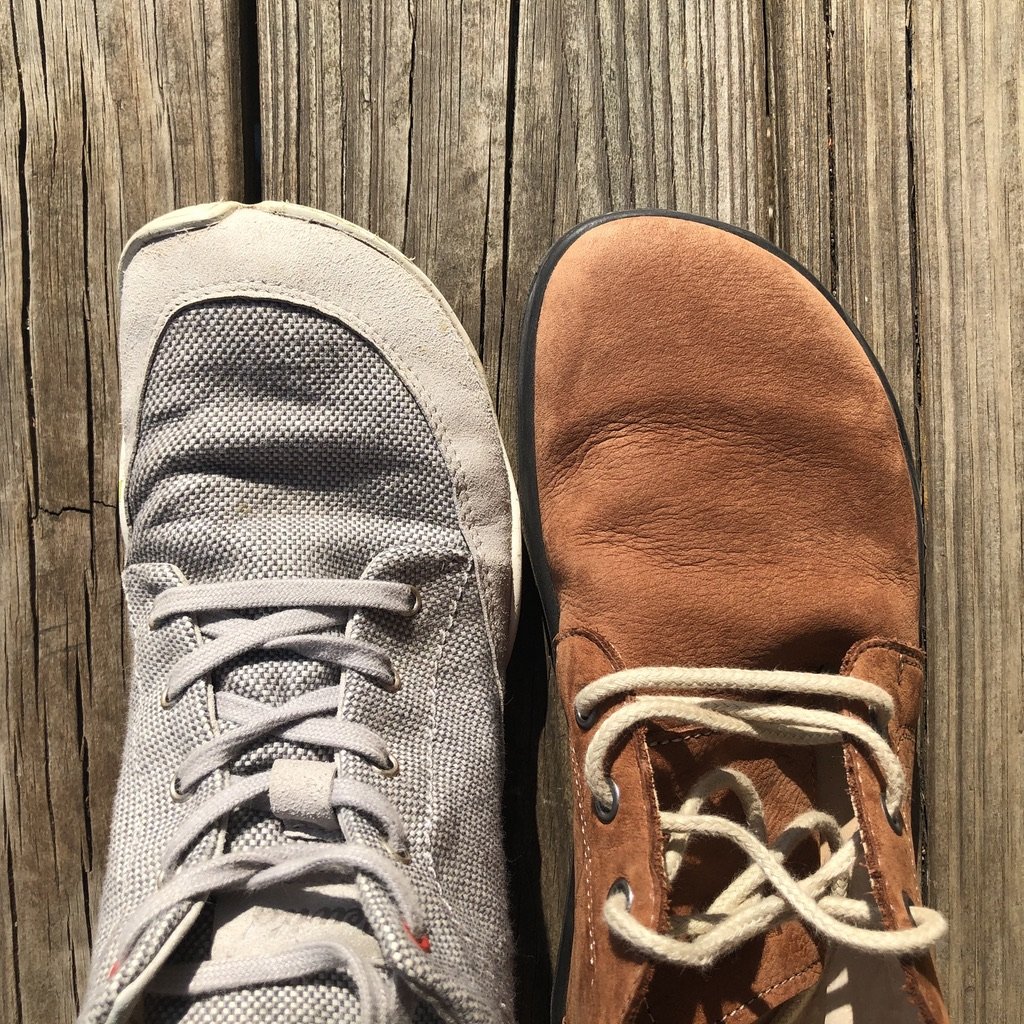 Wildling has really detailed product descriptions for each model on the website, along with sizing recommendations and care instructions. This is extremely helpful, and made it a lot easier for me to settle on the Crane because of its integrated water resistant membrane.
Because these are my first Wildlings, I wanted to get some context for how they compared to other models. I reached out to the US Wildlings representative Susi and she responded with this info:
" All our shoes are made on the same shoe lasts, other companies have different lasts for winter and summer shoes, but we decided to stick with the same ones. This leads to a bit of a varying fit, as shoes with additional or thicker lining will be less roomy than super thin summer models – that's where the difference in sizing comes from.
The Crane in particular is a bit more narrow than other shoes due to the membrane construction. We usually only advise to size up/down if your feet are right between two sizes and from what you're saying in regards to the fit of the Crane, a spring/summer shoe without membrane should leave you with a lot of freedom in the same size.
"A pair of size 40 Crane weighs 384 grams. As an example of a lighter model – we did weigh the entire range of Tanuki Yoru and they start at 56 grams and end at 151 grams per shoe."
These Wildlings have a removable insole, but they say that the insole must be in the shoe to keep it waterproof. Having it unattached gives you the option of replacing it if you need, but whenever I take my foot out of the shoe the insole comes up with my foot and I have to reposition it. So that is mildly annoying. Otherwise, the fit is great. If I ordered a winter model with a thicker lining I would consider going up to a size 38, and if I were to try the Tanuki ultra lightweight line I might go for a 36.
Barefoot Qualities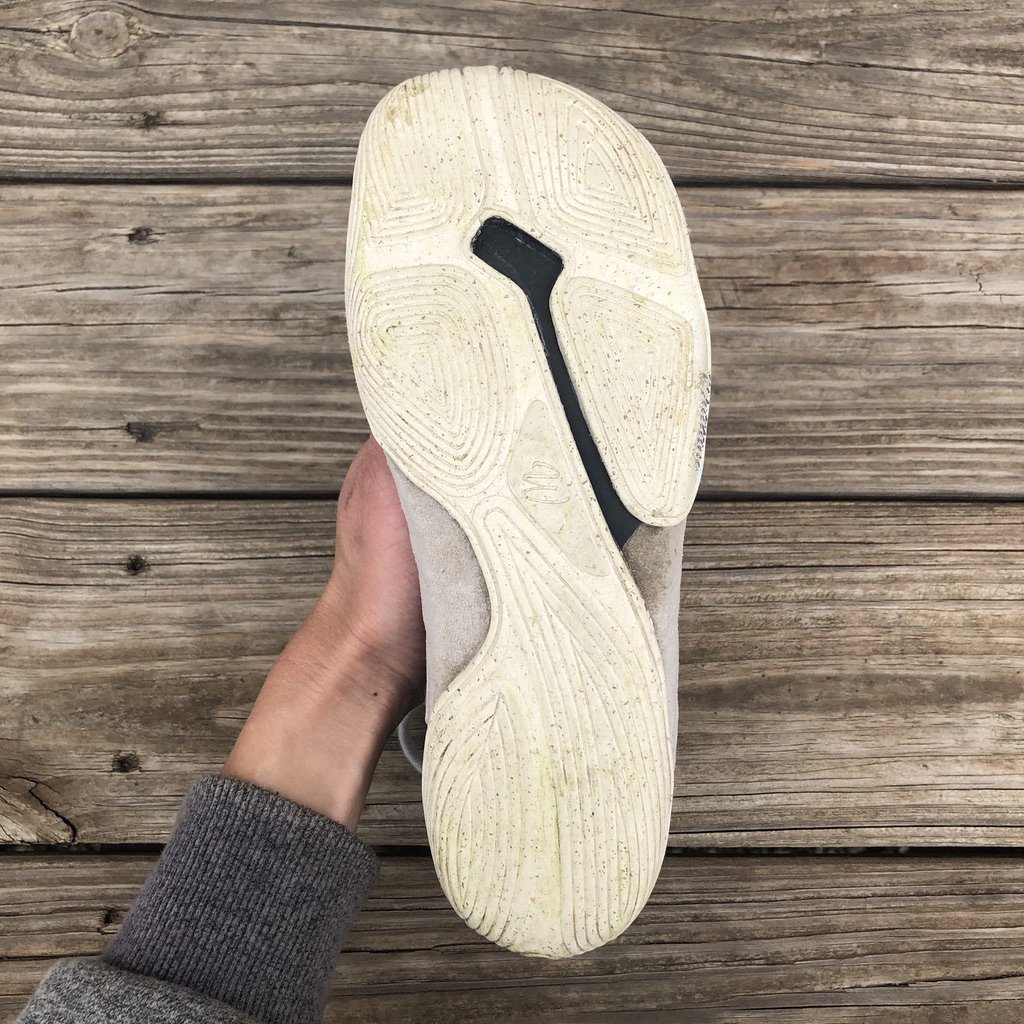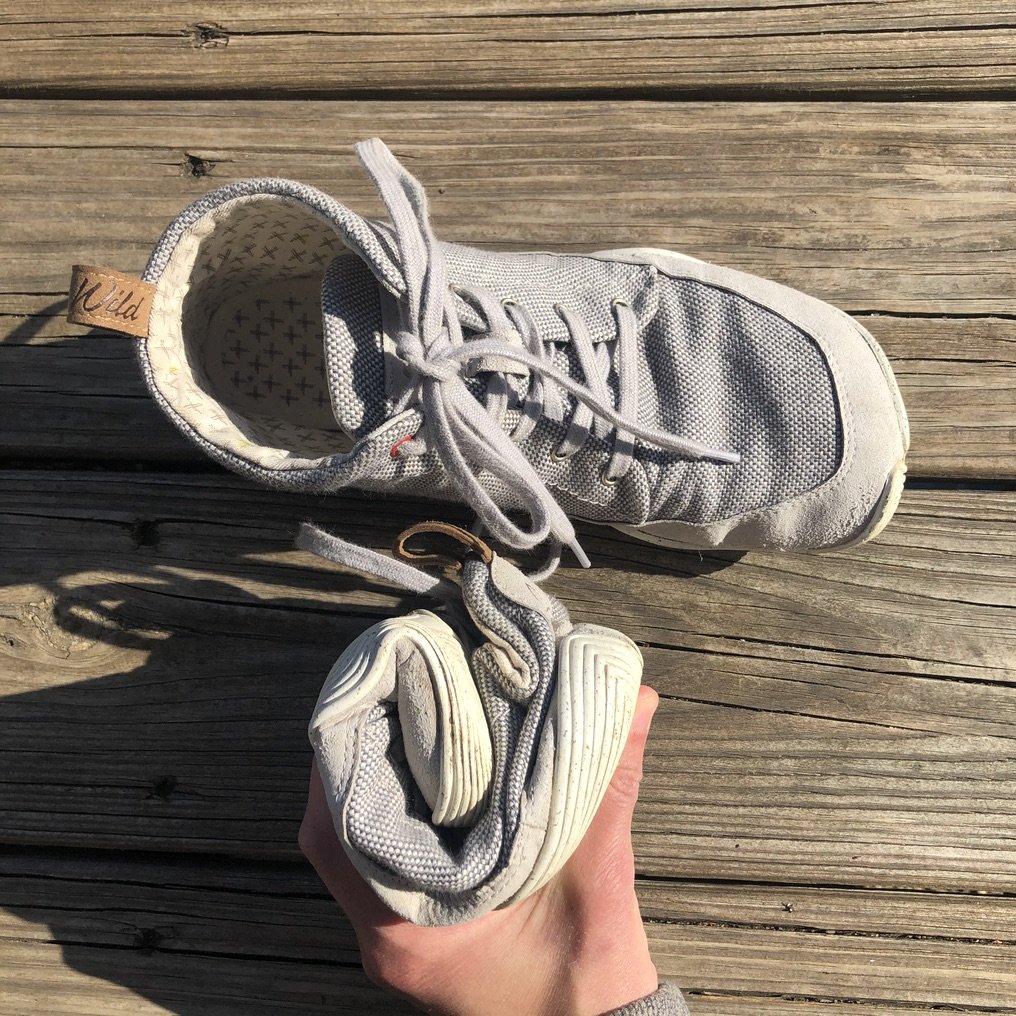 Wildling soles are the most unique of any I've seen. They are 2.5 mm thick in sizes 36-41 and 3.5 mm thick in 42-28. That extra thin, super flexible sole makes articulating your foot a breeze. You really feel like you're barefoot when wearing them.
But what about the gap? Why is it curved and not covering the entire bottom of the shoe? I asked Susi if she could tell me more about the Wildling sole and she responded that the gap in the sole allows it to move in every single direction and is the most important feature of Wildling Shoes.
But for the first few years the gap presented some problems for customers. The spot would wear out quicker than the rest of the shoe, and would allow water to come in. So a patch was developed to seal up the gap but keep the signature flexibility of Wildlings. This makes them more durable and more versatile.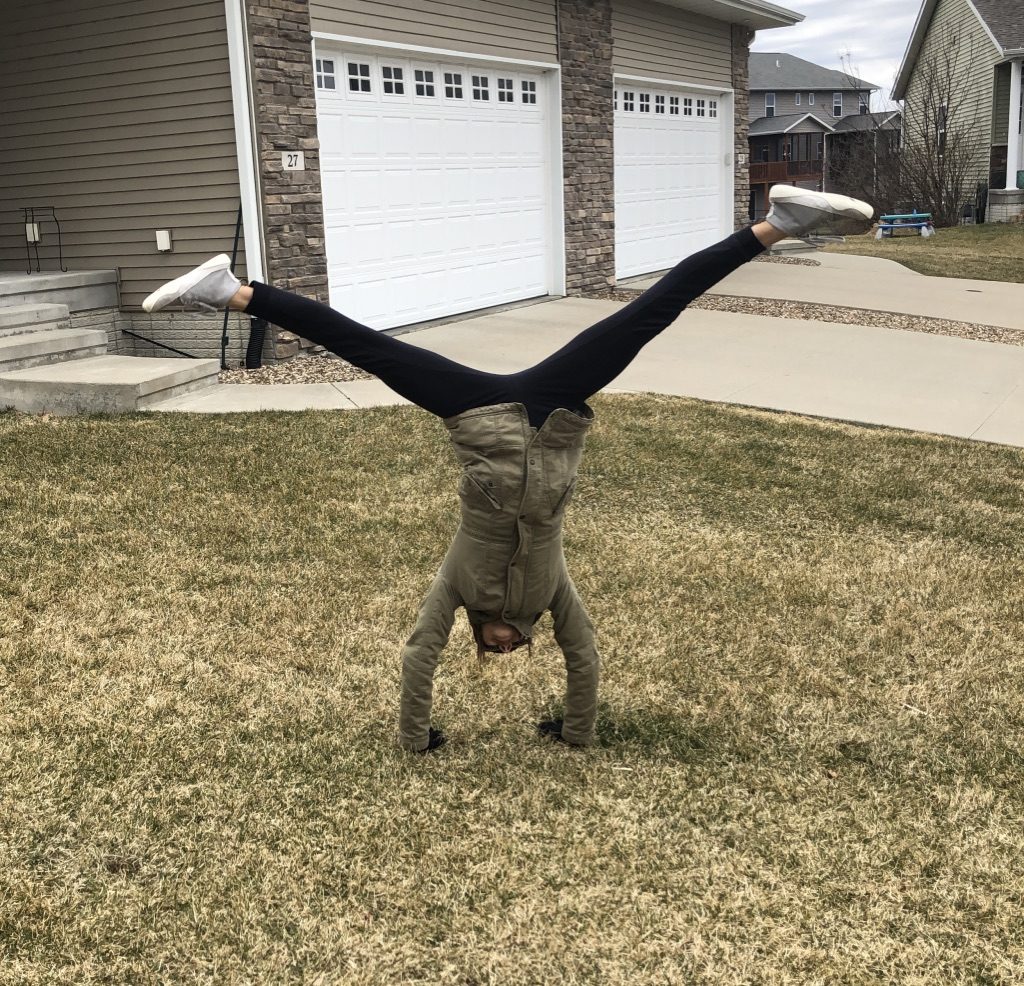 The Crane in Action
See the Wildling Crane in action in this video
Waterproof?
Springtime in Iowa is pretty wet and I specifically chose the Crane because of its integrated membrane, so of course I had to rigorously test it. I've worn these in the rain many times now, and never once have my feet gotten wet. Even in a downpour, my feet remained dry while the rest of me was soaked. This was incredible to me, and not at all what I expected from a lightweight fabric shoe. I asked Susi if she could tell me more about this and she directed me to this blog post about the first shoe they made with the membrane. The Crane is improved even further from this because the membrane is stitched only at the heel, forming what's basically a membrane sock in between the lining and external fabric. The shoe tongue is also attached to the shoe to prevent any water from coming in at the eyelets and laces. Essentially, it works.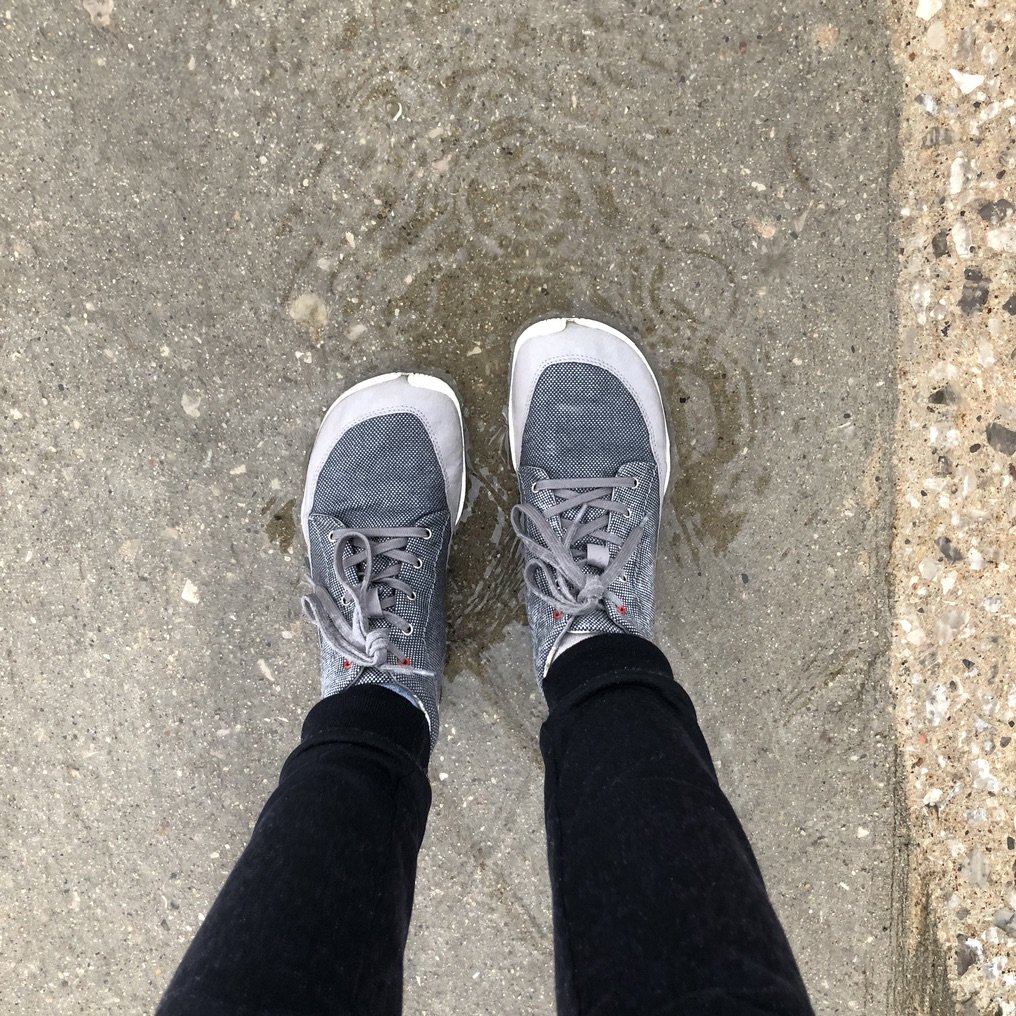 The next question I had was, if I adventure in these light colored shoes will they clean up well? So I took mine to the forest after a rain and got them wet and muddy. The microfiber toe guard is a little stain resistant, so they didn't get terribly dirty to begin with. After I let them dry I tried brushing off the dirt per their recommendation, but they were too far gone for that. So I held them under the faucet and scrubbed out the dirt with my finger. It took a little elbow grease, but the dirt came out and the shoes looked clean again. I can see the material looking more haggard if you do a lot of rubbing, but the most important thing is that you can clean them.
Company Ethics
Wildlings is a brand that makes the world a better place. From a family-friendly workplace to responsible sourcing of materials, Wildling checks all the boxes if you're looking to buy from an ethical company. You can read more about their sustainability efforts on their blog and Instagram account. It just so happens that today is Global Strike Day and Wildling shoes e-shop is closed for orders to commemorate the day.
Ordering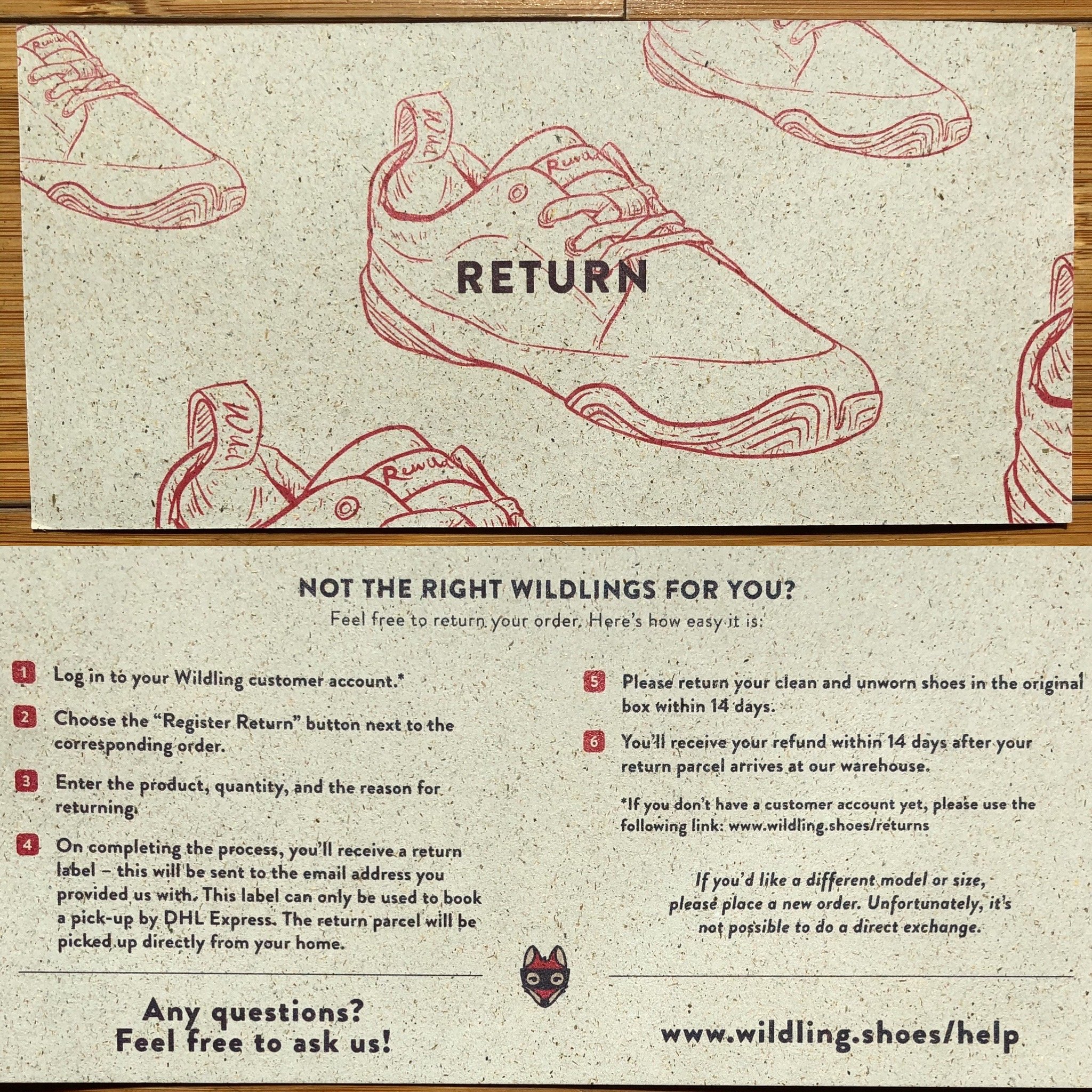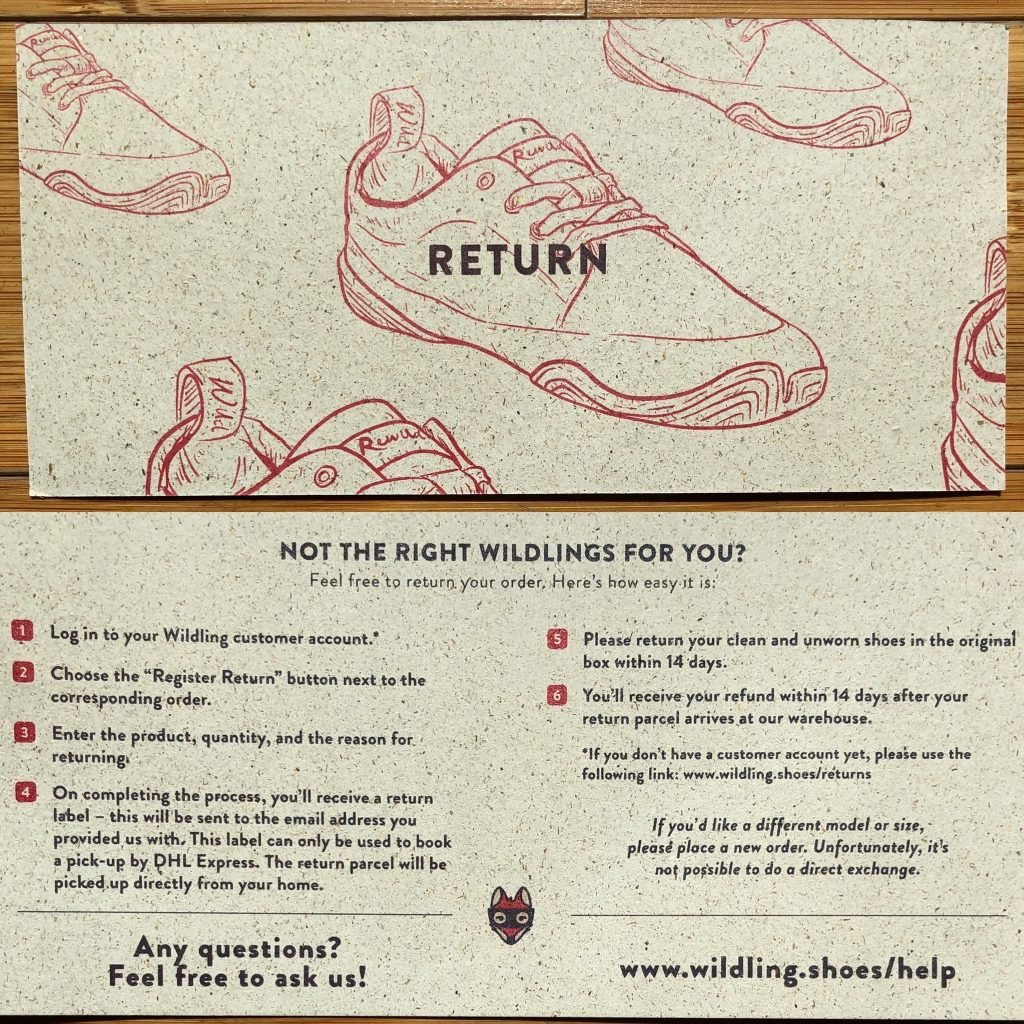 Wildling shoe prices are clearly displayed in euros and dollars (the Crane is $108). Shipping to the US is about $10, bringing the total to $118 for the Crane. They are shipped with DHL and arrive very quickly, even during this pandemic. You can also authorize the delivery to be without a signature so that you don't come in contact with anybody.

Style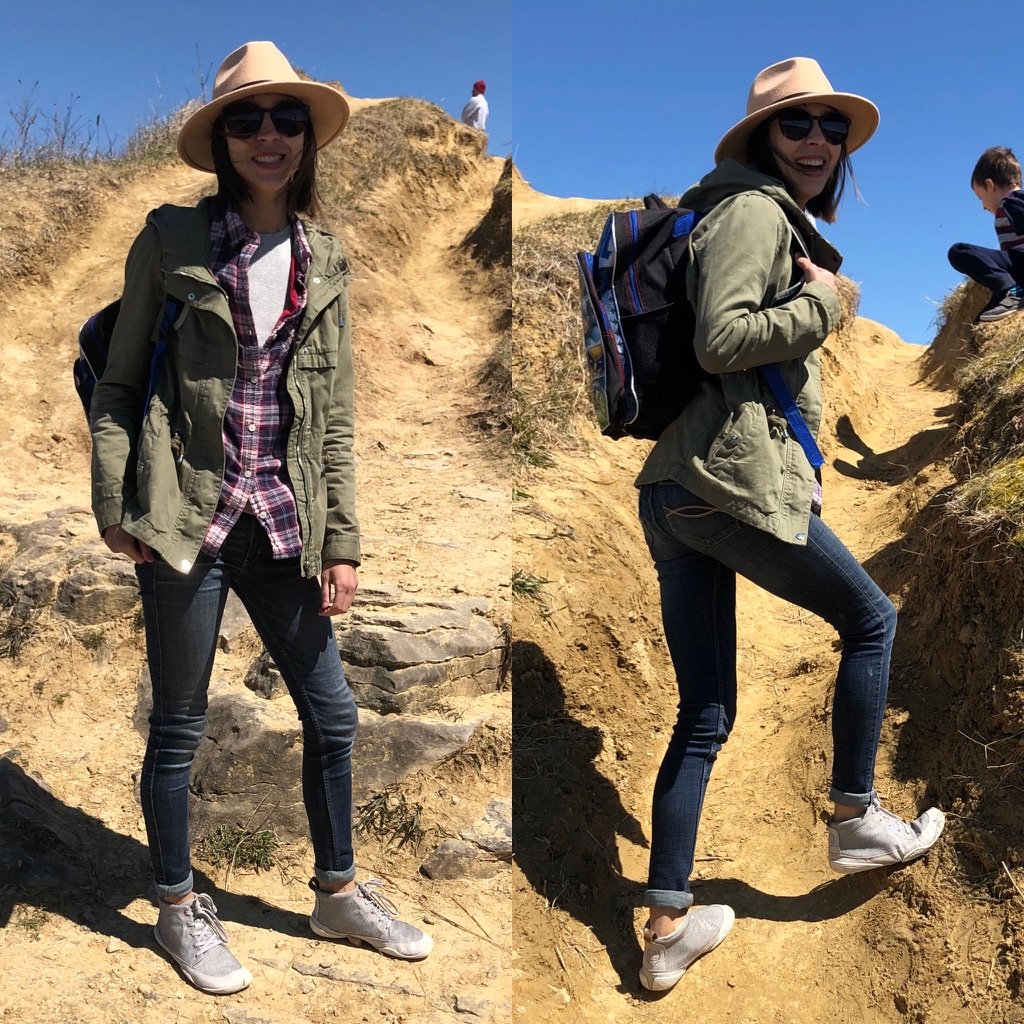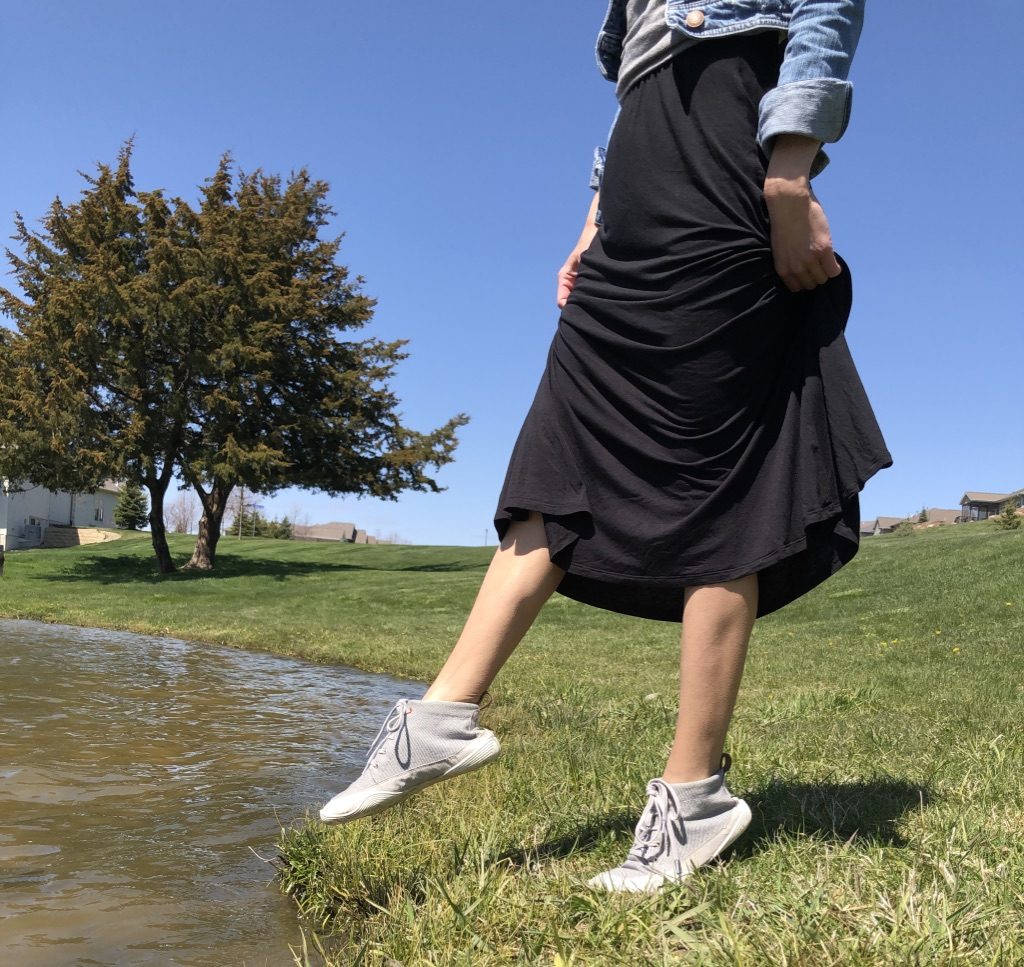 Wildling shoes have a one-of-a-kind look that is neither athletic nor dressy. Flowy, boho type outfits work well with Wildling Shoes or simple jeans/leggings and a top.
I love the blues and teals of the 2020 spring line, they're a perfect pop of color underneath a simple outfit.
Conclusion
I am thrilled for the opportunity to test out this brand that is so dedicated to both barefoot ideals and social responsibility. Wildling Shoes' innovation is sure to bring many great styles to the barefoot shoe world and their influence will lead the way for other brands to follow the same path.