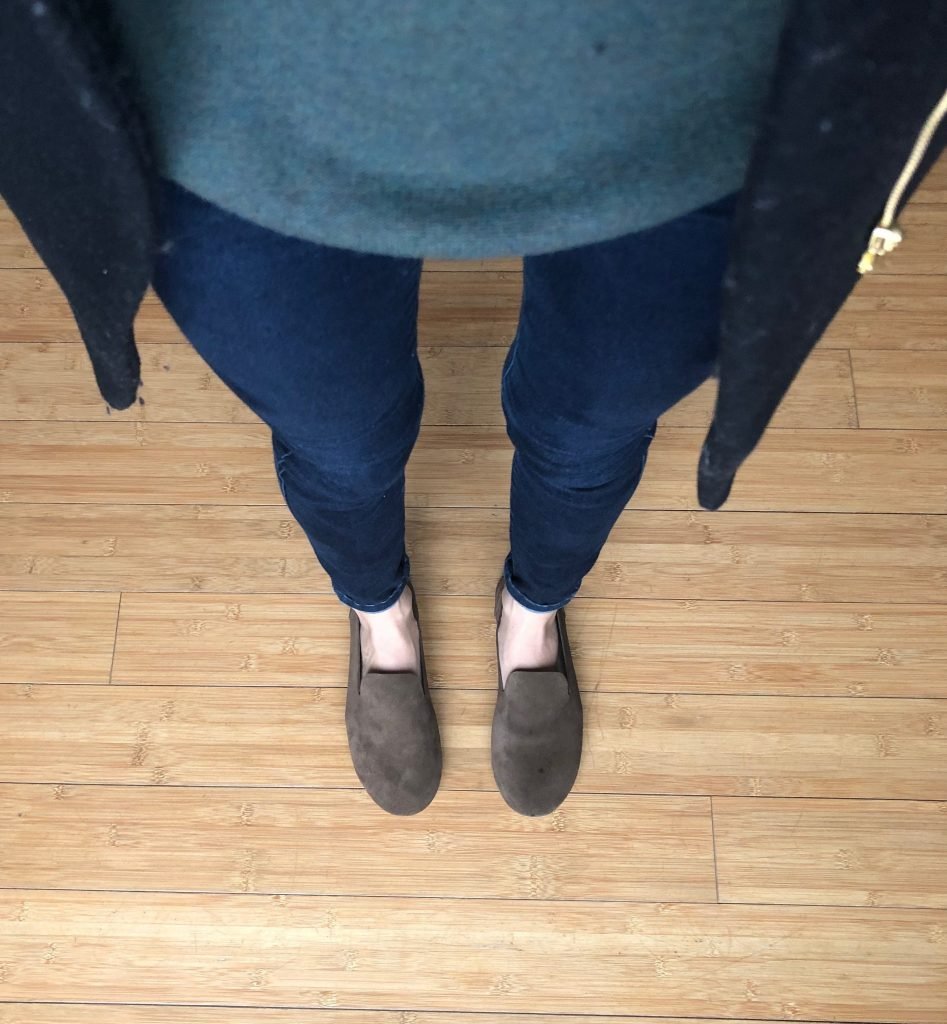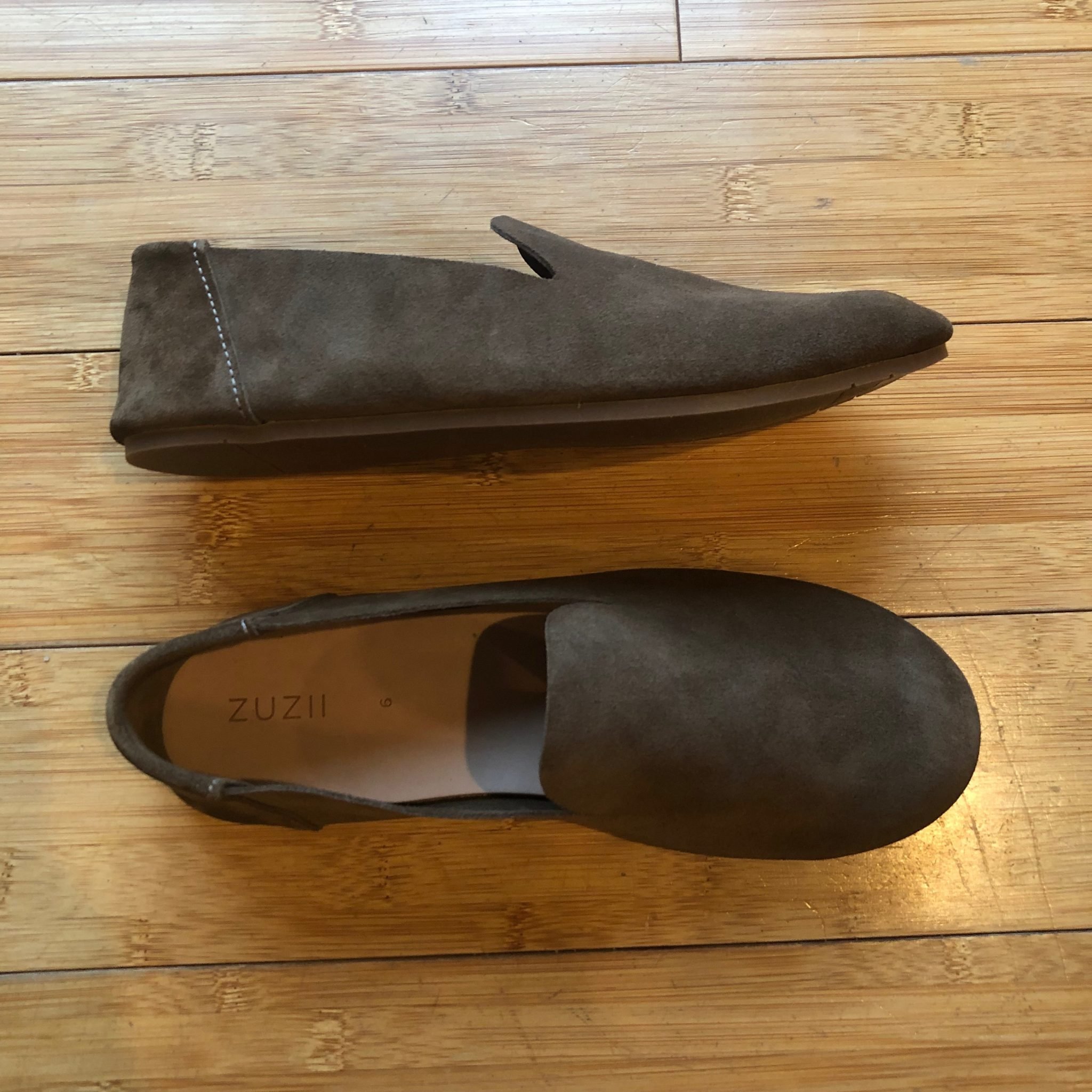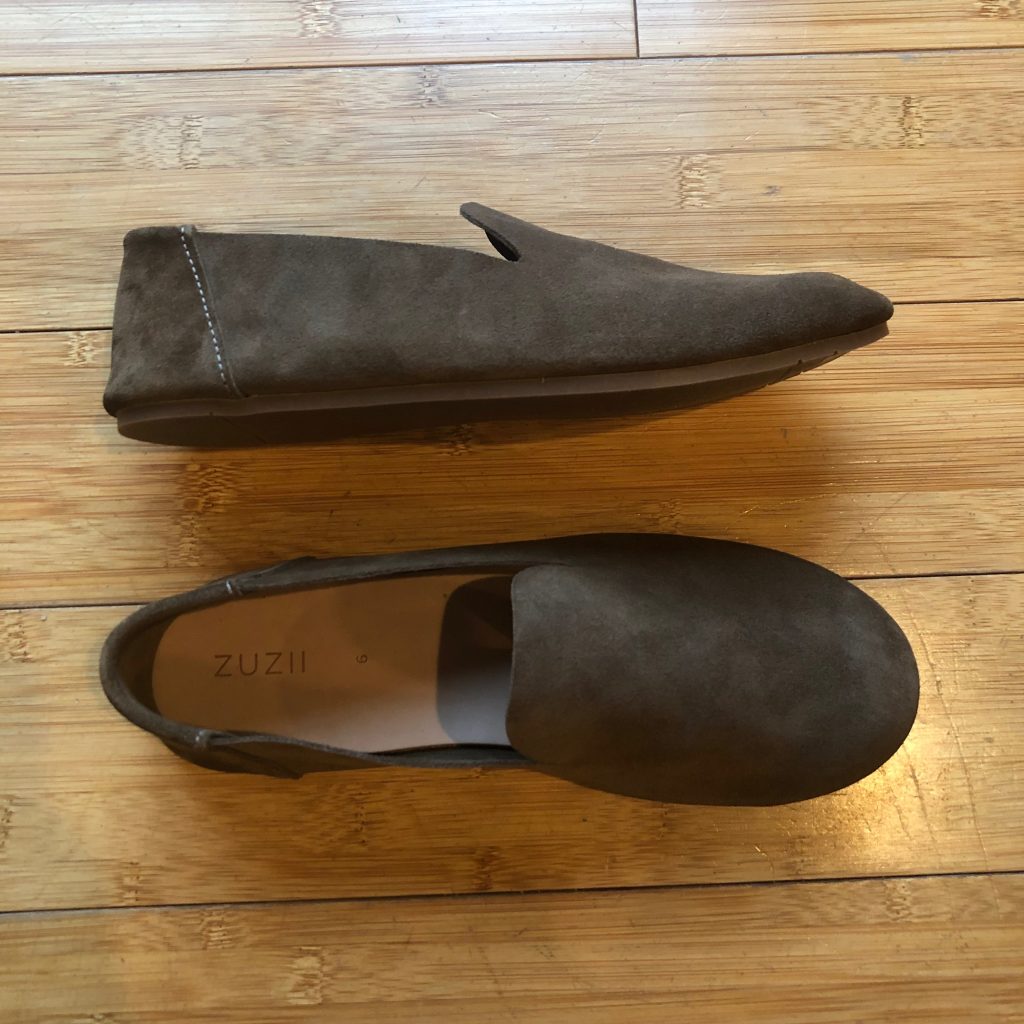 **UPDATE 09/2021 Sadly, Zuzii has discontinued the loafers, but the oxfords (reviewed here) are available again, now with a leather outsole. Wide widths are no longer listed but can be made upon request by emailing customer service**
Zuzii is on my short list of preferred shoemakers. They are gorgeous, fashion forward, non toxic, and ethically made. They don't cater specifically to minimal shoe wearers, but have a handful of styles that are completely flat and flexible. Their most popular minimal style is their oxford, which also comes in a wide width. I own these as well and reviewed them here.
I've been searching for "barefoot" loafers for a while, so when Zuzii was churning out new styles last fall I asked if they would ever make loafers. They responded that they already have a loafer design and could make me a pair!
You better believe I was all over that in an instant. I have always loved loafers as a sophisticated alternative to a ballet flat. The cut of a loafer adds interest, but it also covers your foot more than many women's dress shoes, holding it in place.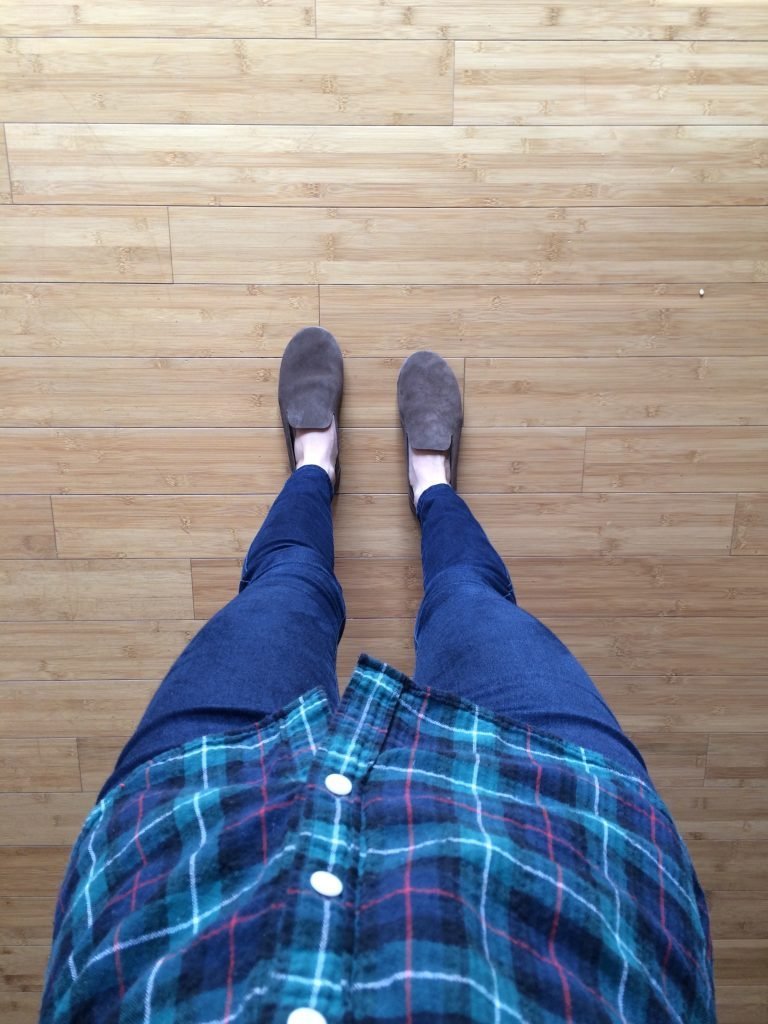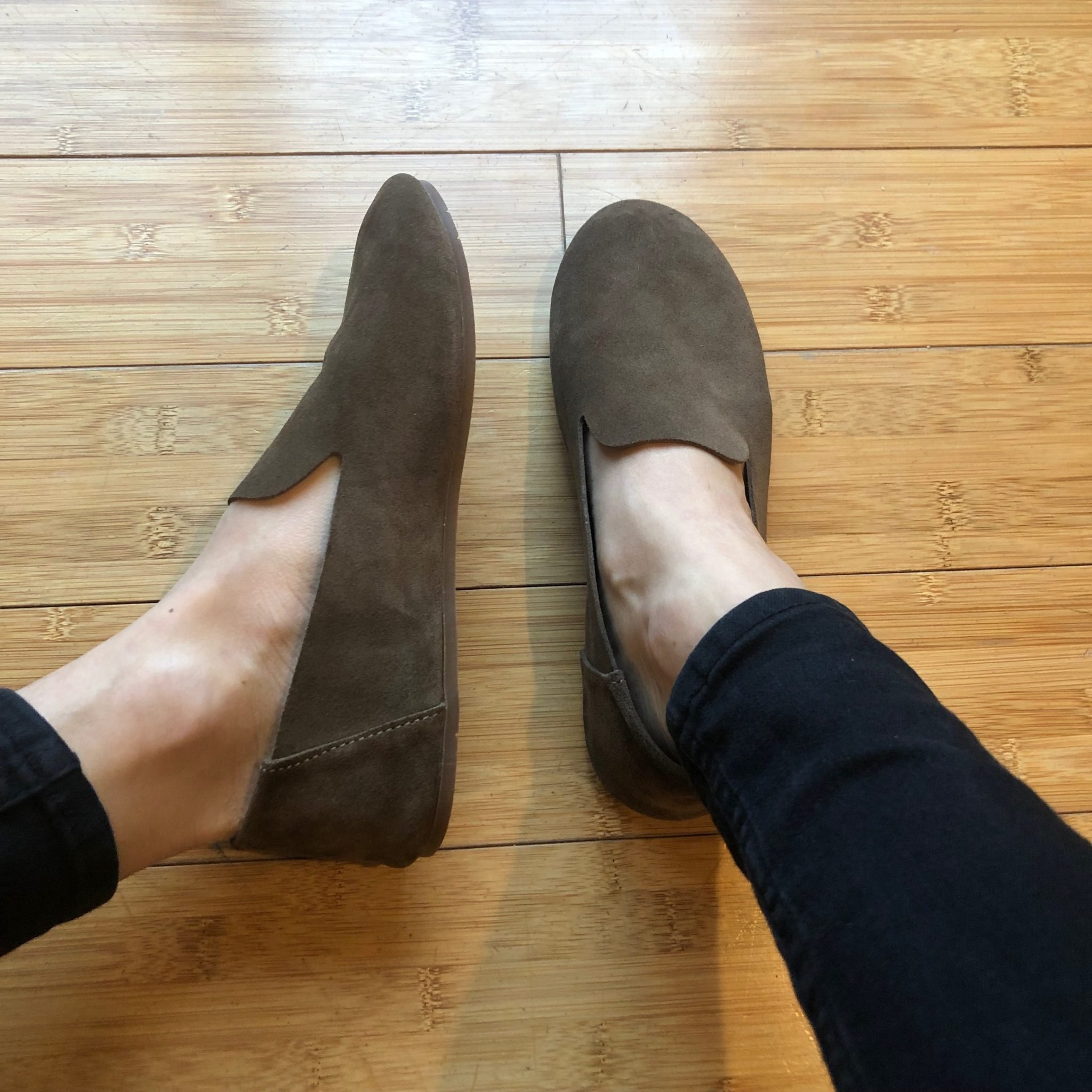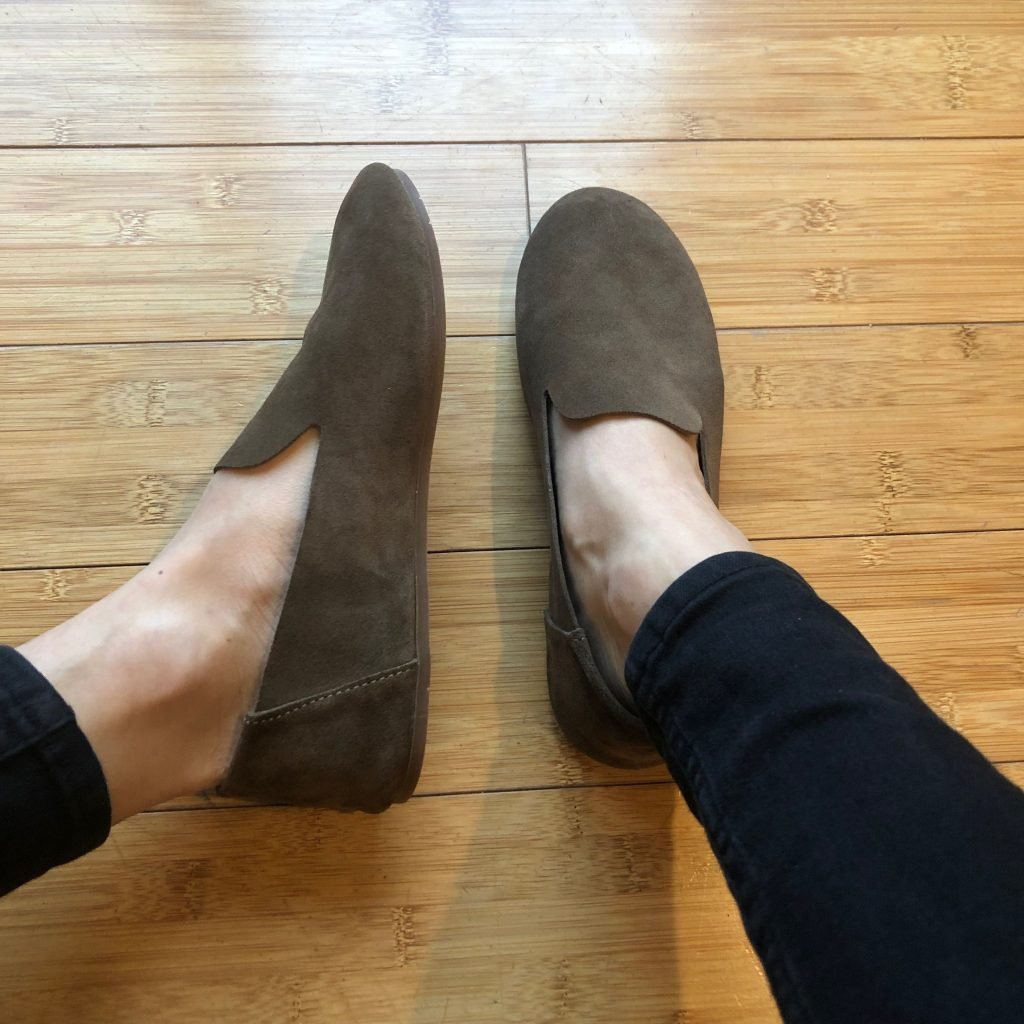 Fit
These loafers have the same toe box shape as their oxfords (read my oxford review to learn more about the standard vs wide width). I purchased my loafers in standard width, which means they are on the narrower side. I chose this because I know from experience that the supple suede stretches and conforms to your foot. Also, I have skinny heels and a narrow midfoot, so I wanted to be sure these would stay secure, especially since loafers have no laces to tighten over your foot.
The heel on these is constructed differently from the oxfords, so it doesn't cup your heel as much. I was concerned this would lead to heel slippage, but the reinforcements at the heel seem to be preventing that. I haven't had any problems with them slipping off.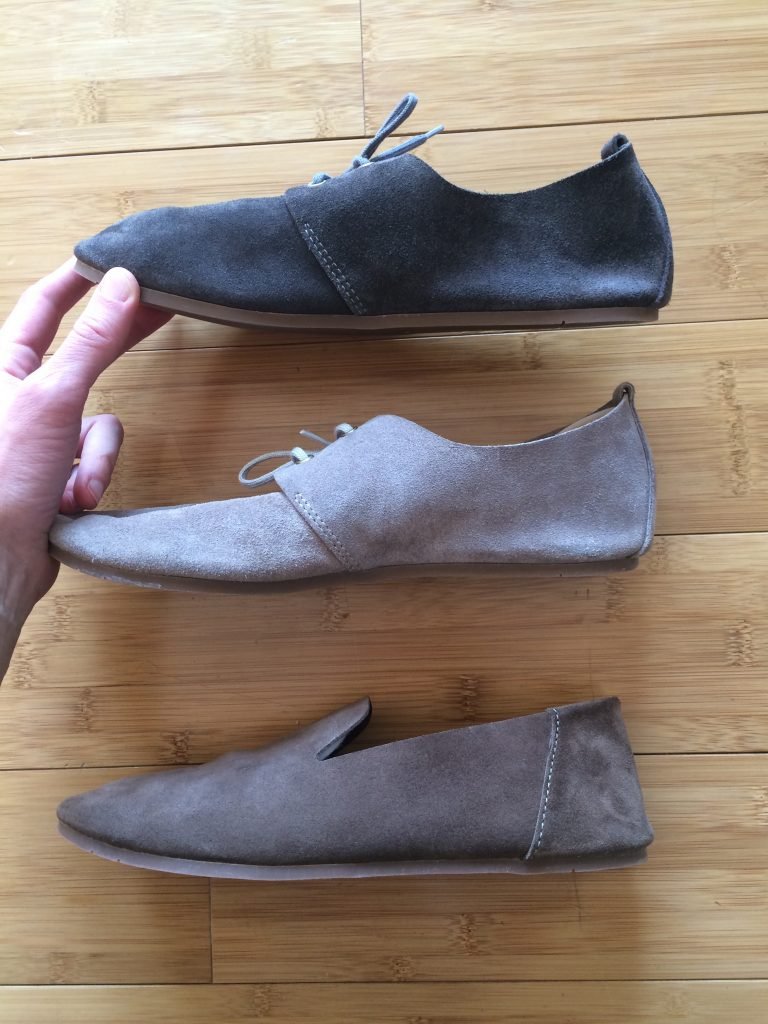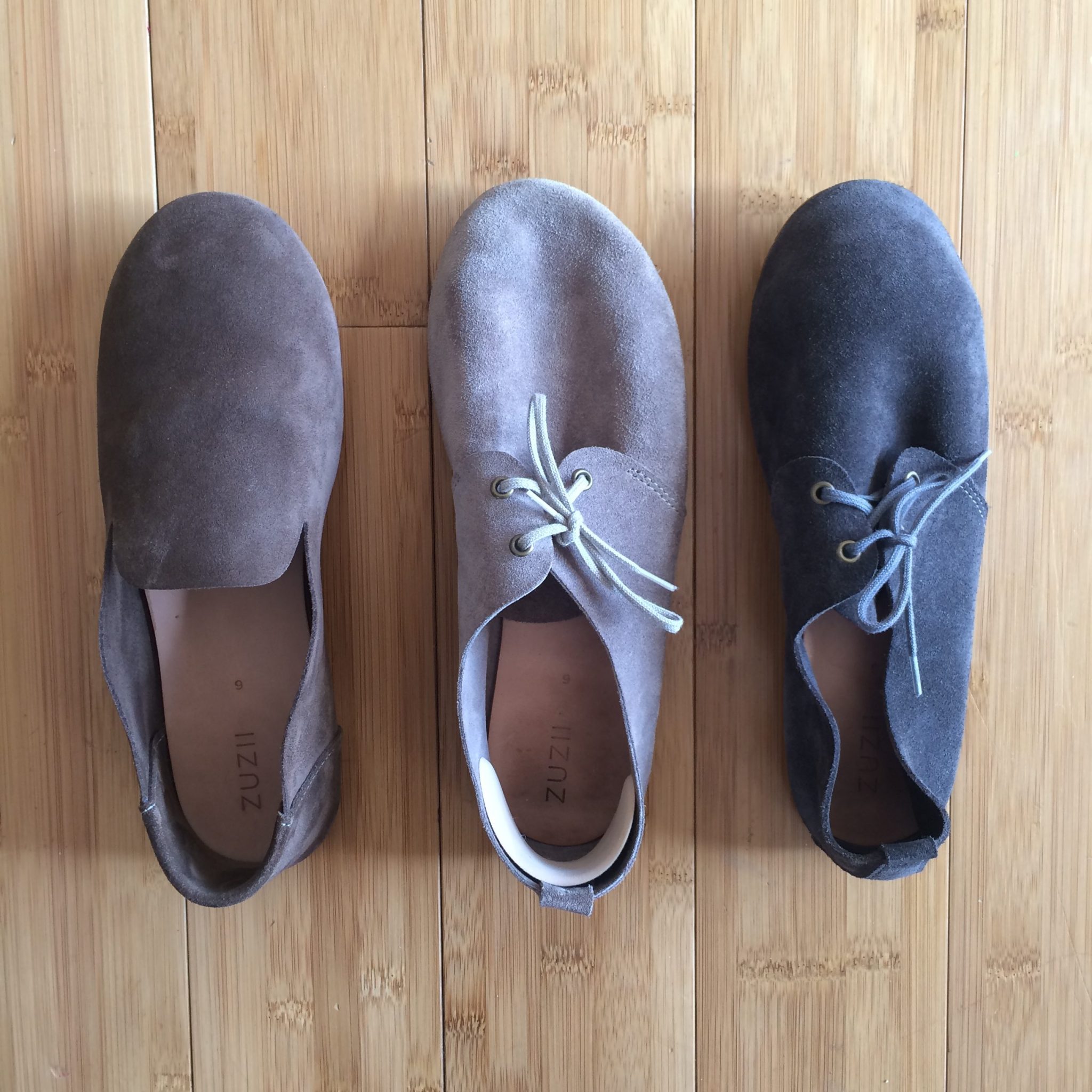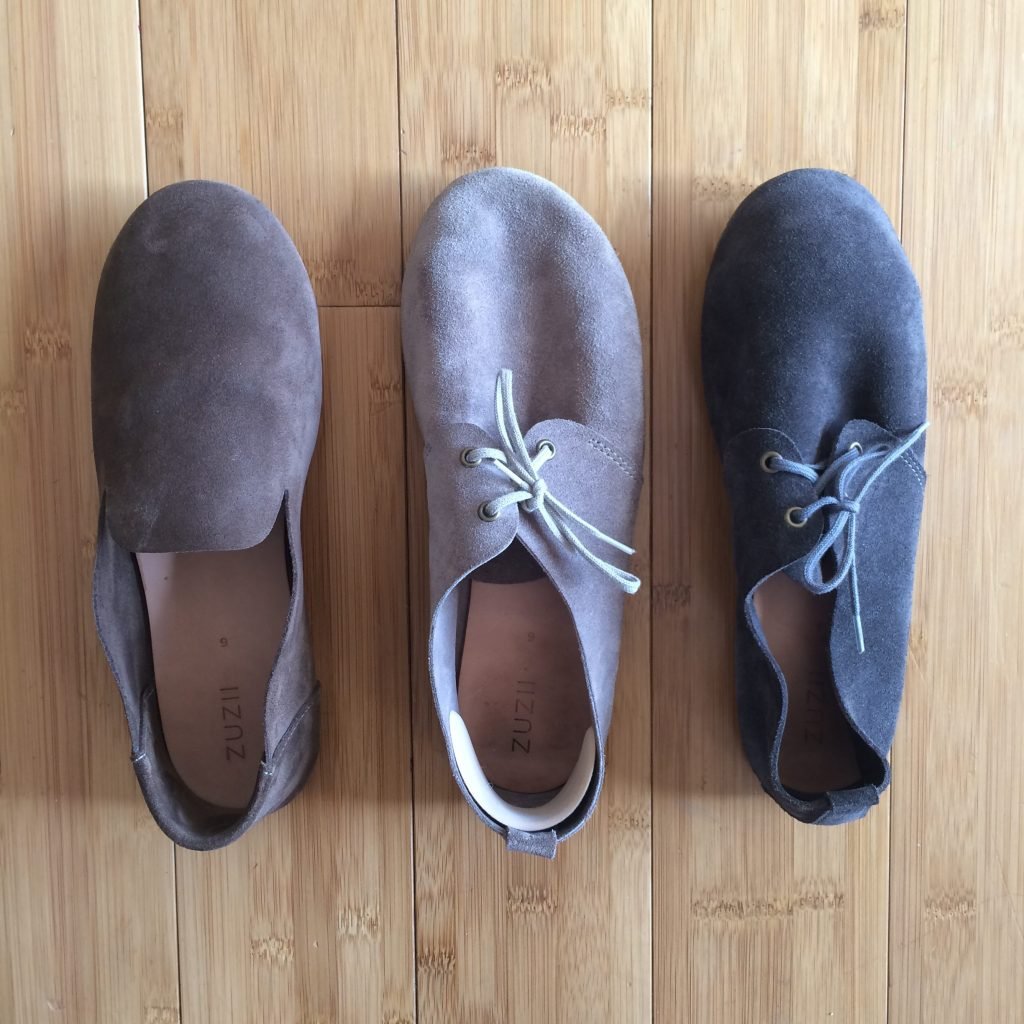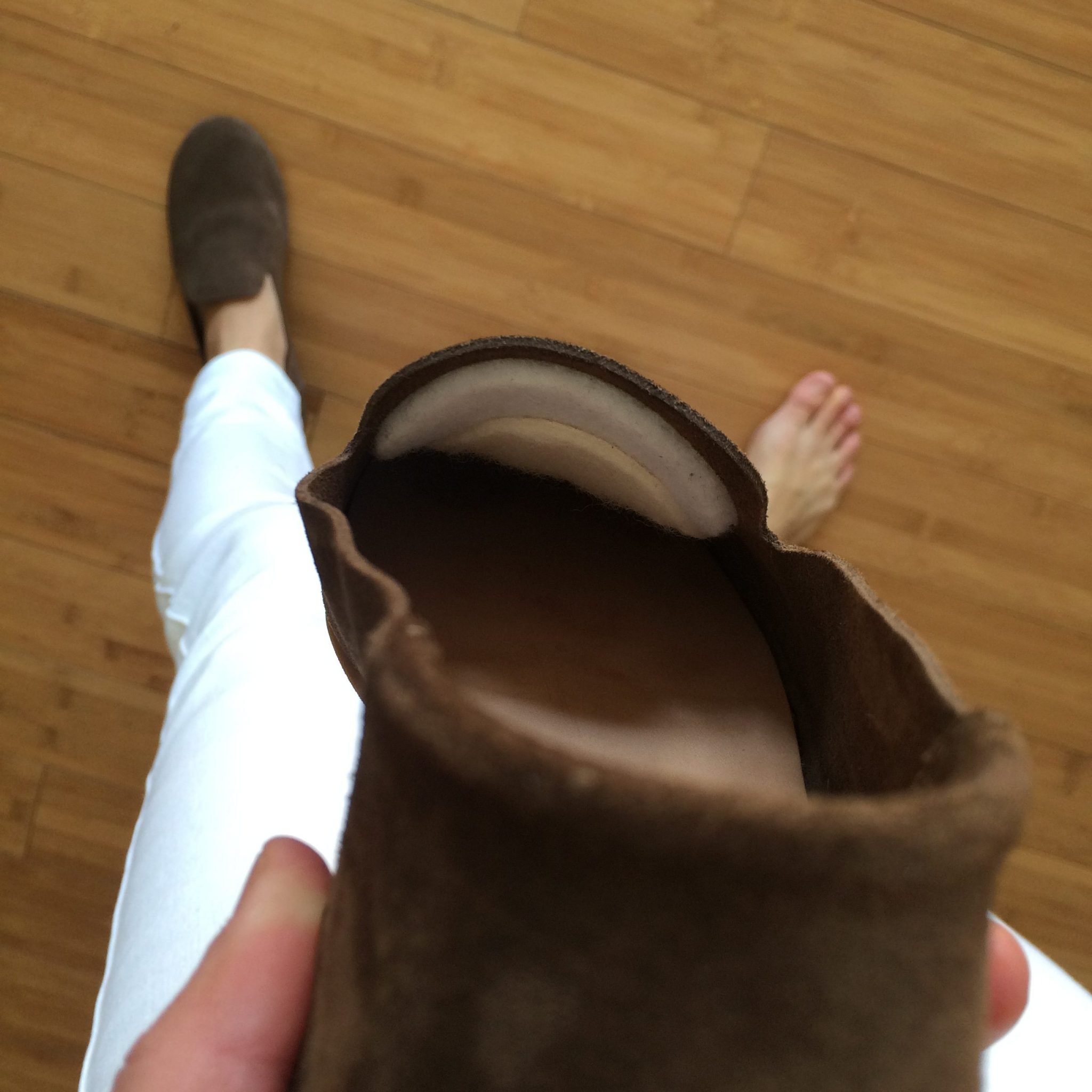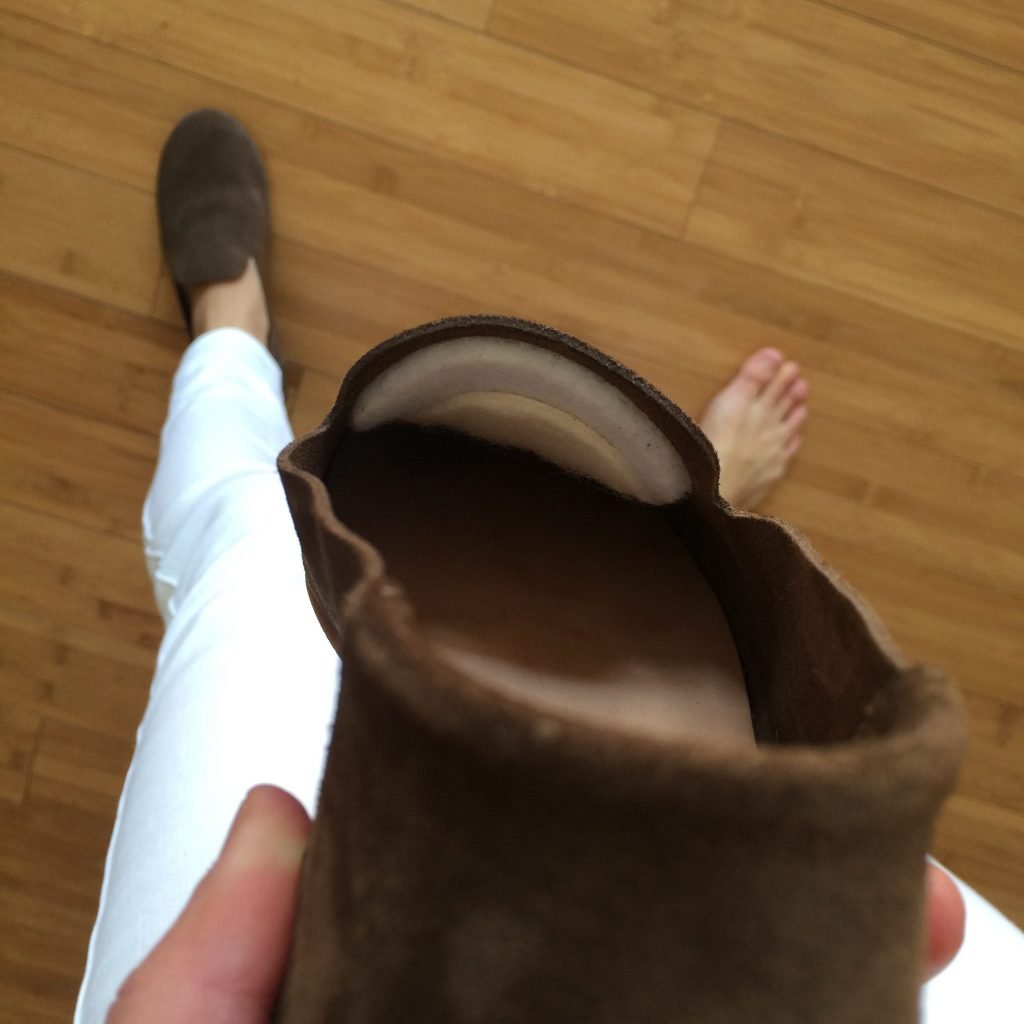 I did have to place a piece of felt in the top of the shoe to prevent my foot from sliding forward. I have low volume feet, so this is a common problem for me (and the sticky felt pieces have been a life changer.)
The toe box of these is quite shallow, which means that initially it presses down over your toes. This does go away with time, but it can be pretty uncomfortable to start. I stuffed the toes of mine with a sock for a couple days before wearing them out and about and it really helped break them in. The leather footbed also requires some breaking in. At first it tends to squeak and can feel hard. I've worn mine 3 times and they're already starting to feel pretty great now.
Ordering
These loafers are not pictured on their site and are only made when customers specifically request them. They were kind enough to make me aware of the design and are opening it up to you guys, the barefoot community!
If you'd like to purchase these, check out with a pair of loafers in the size and width you want. Then put in the notes that you want them made as loafers and not as oxfords. If there are any issues (such as if the leather in that color isn't available) they will reach out to you and let you know your options.
Currently, they have the right suede to make loafers out of their Asche and Hazel colors, but they will be releasing 8 new colors for spring!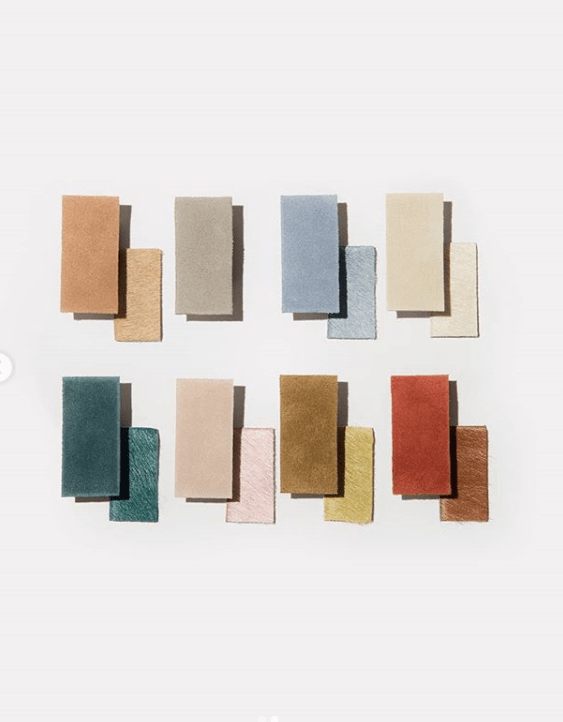 Waiting…
Like I said in my review of the oxfords, turn around time is pretty slow for these. They make each pair to order and it will be a full 2 weeks or more before they ship. It also can take several days for them to respond to email inquiries. They are a small family business (with a lot of buzz around them currently) and do all the shoe making, customer service, and marketing themselves, so this is just something we have to work with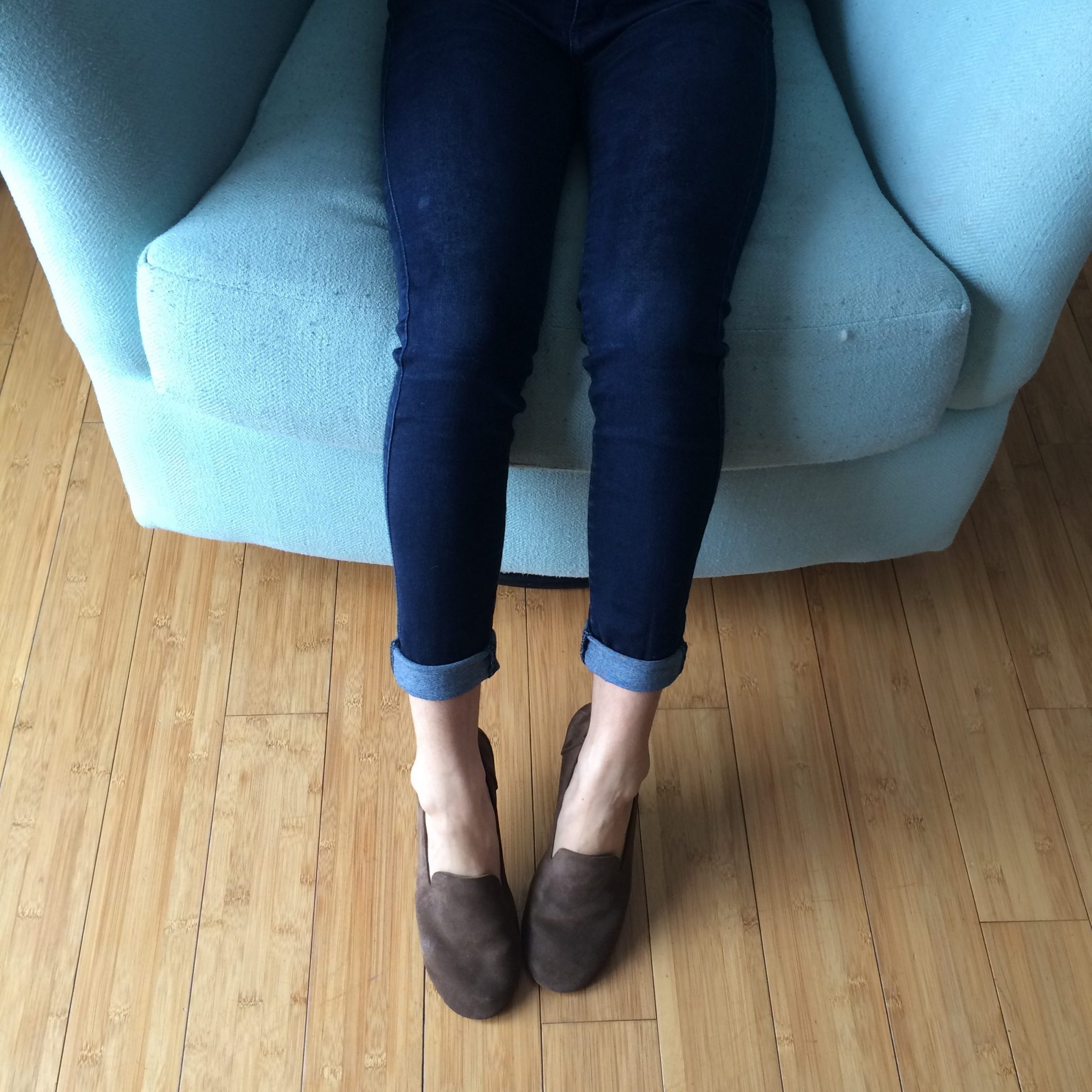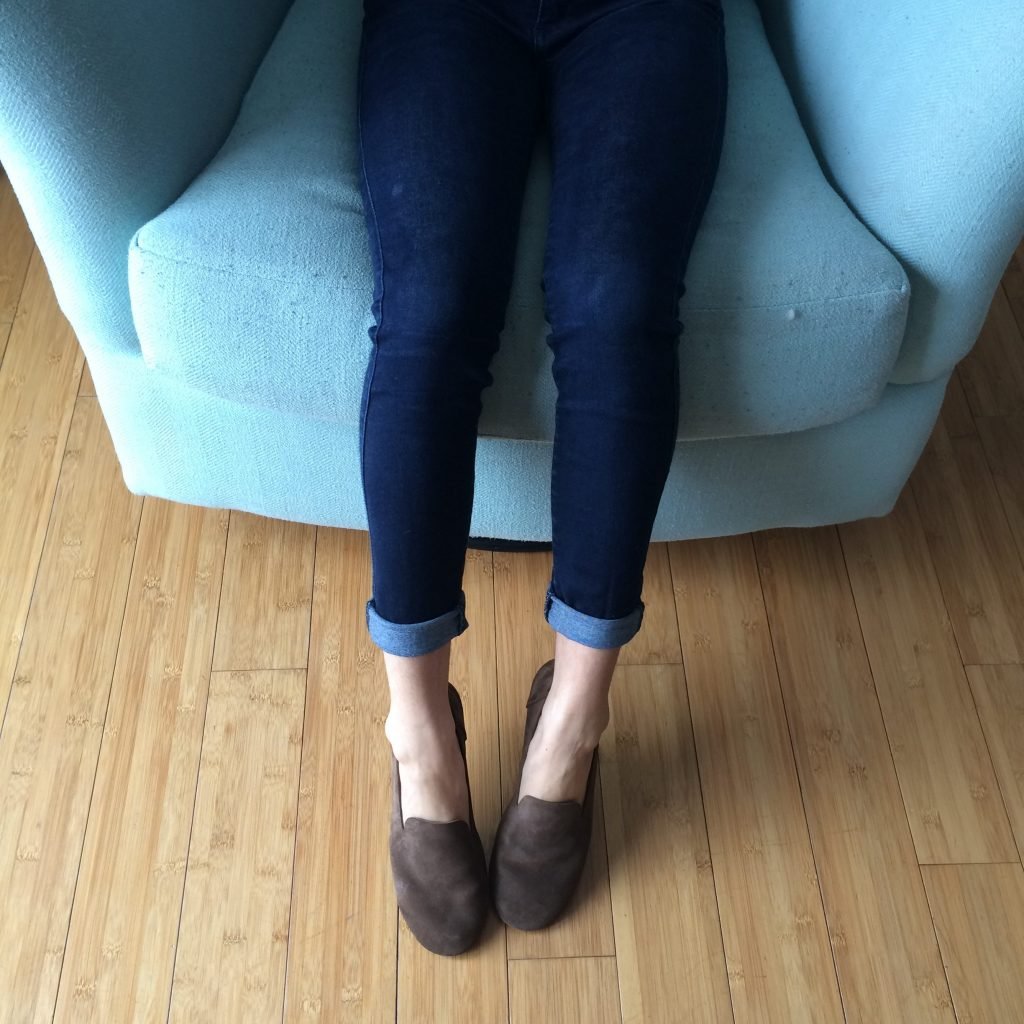 If any of you order these, let me know! I'd love to see pics/hear how they work out for you.
Sandals
When I ordered these loafers I also decided to try out their Classic sandal in Honey, as well as some laces to match my oxfords! Many of you have been interested in their sandals, so I'm sharing all my photos below. These were way too narrow over my toes and too loose over my instep, so I returned them right away. Gorgeous, but painful on my feet.