by Allison Vega
Are your teens & tweens protesting the barefoot shoes you know are better for their feet? It's a tough social world out there for our older kids, so here is a list of stylish barefoot shoe options for youth who don't want to look different and DON'T want velcro. Read on for 13 barefoot shoe options that your tweens & teens will wear.
The Best Barefoot Shoes for Tweens & Teens
As a mom of a tween girl and a teen boy I'm painfully aware of the seemingly never ending task of keeping shoes on our kids' growing feet but also choosing healthy barefoot shoes that pass the "cool" test.
My kids are no longer phased by my crunchy ways. They dutifully take their vitamins, pack their lunches in fabric snack bags and reusable water bottles, and calmly explain to their friends why we don't have a wi-fi router when we get the inevitable question of "What's your password?"
However, they DO draw the line at wearing shoes with velcro closures and you know what? I don't blame them! It's a childhood milestone to learn to tie your shoes. While I understand why barefoot shoe companies use velcro for a more customizable fit, it's a HARD sell for a parent of tweens and teens to convince their kids to go "backward" into velcroed shoes.
So I've rounded up the most stylish barefoot shoes for the tween and teenage crowd. And you've probably guessed correctly that….not one pair has velcro!
Below you'll find each of my kids' top picks for barefoot shoes they'll actually wear. We live in a warm climate with a casual culture so you will see that both of my kids' choices reflect their ages and the environment in which we live.
But first! Here are two resources to keep on hand as you peruse:
1. The Barefoot Shoe Finder -A database of brands to help you find options that come in the size/style/fit type you need.
2. Barefoot Brands For Your Foot Type – This article covers the different foot types and how to measure your feet to pick a size.
Now on to the barefoot shoes my tween & teen children picked out.
Barefoot Shoes for a Tween Girl
My daughter recently moved up into adult sizing, yay! Those last few sizes in kids can be a no man's land with very few options that don't involve velcro. Now that she fits into the bottom end of women's sizing we definitely have some more fun options. My daughter is currently 11 years old wearing a Women's Size 5 (or EU 36).
---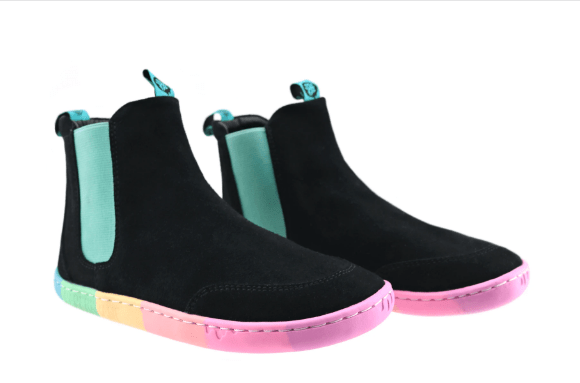 Sizes EU 23-43 | USD $115
She loves the bright "skittle" colored sole. She is currently eschewing any overtly girly colors and is venturing into more moody colors like black. These perfectly balanced her desire to look older but still have fun with bright colors. She'd style these with tights, a skirtall and thermal shirt and jacket in our mild Winters. It's nice that these are under $100! These are a really great value in the barefoot shoe world, especially if you have younger siblings you can pass these down to.
Available at:
Use code ANYASREVIEWS for 10% off any PaperKrane purchase
---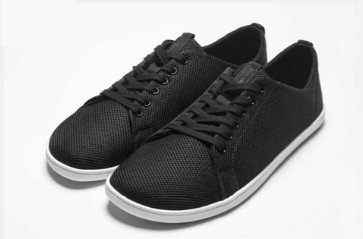 Vegan | Sizes EU 36-45 | USD $109
Feelgrounds Barefoot Sneakers: The classic black and white color combo with the sneaker styling is perfect for tweens who don't want to stand out too much from their peers. We were able to get these secondhand and she loves the freedom these give her to run and play outside while still looking "normal".
She typically wears these with shorts and a t-shirt. Feelgrounds have recently improved the durability of their soles. So depending on how rough your kids are on shoes, Feelgrounds newer models should hold up well and could potentially be passed on to younger siblings. The unisex styling is a definite plus too.
Available At:
Read Anya's in-depth Feelgrounds Review here!
---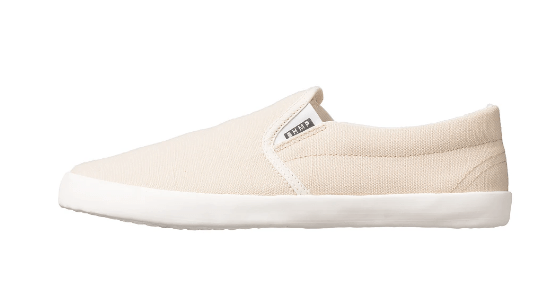 Vegan | Sizes EU 36-46 | USD $112
These are a pair both my daughter and I have both been drooling over and we're patiently waiting until she and I are the same size so we can share this purchase. I think she'd want the black option and I'd probably want the pink. Cue the western standoff music. She'd style these with skinny jeans and a flannel shirt in the Fall. She loves how they look exactly like a So-Cal surf brand all of her friends have and I love that Bohempia is making shoes in an ethical and sustainable way. Win-Win.
Available At:
Use code ANYASREVIEWS for 10% off a Bohempia purchase
---
Barefoot Shoes for a Teen Boy
This kid has recently sprung feet larger than his Dad's! Eeek! He's currently 14 years old wearing a Men's Size 12 (or EU 45). He has a sloped foot shape which works easily with many barefoot shoe brands, however he has very wide, high volume feet. My challenge with his feet as they grow past size 12 is determining how many barefoot shoe brands will be able to accommodate this trifecta of size, width and volume.
---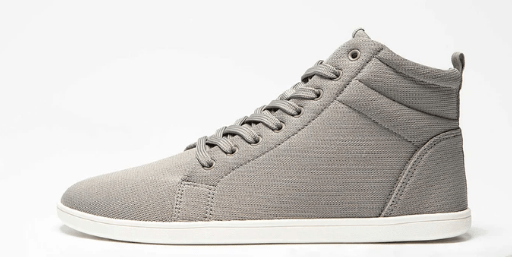 Vegan | Sizes EU 36-49 | USD $156.67
The high top sneaker trend is still going strong and the Feelgrounds HighRise knits are a perfect alternative to the classic pair of Chuck Taylor Converse. My son said these "look pretty normal" which is probably the highest honor my teen can bestow upon a barefoot shoe. He'd style these with a t-shirt, a cuffed pair of straight fit chinos, and a colorful pair of crew length sock for a pop of color. The construction of these shoes means that they are easily washed and will dry in a snap.
Available At:
Read Anya's in-depth Feelgrounds Review here!
---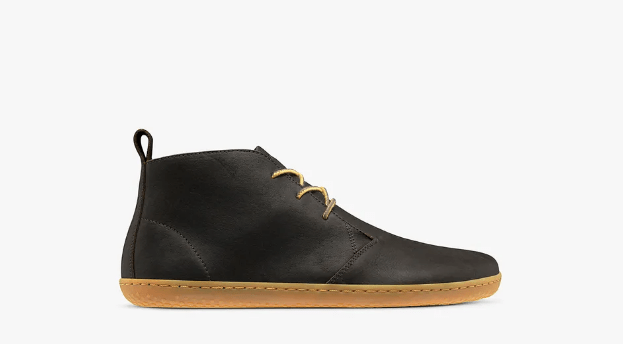 Leather | US 7-15 | USD $170
Finding a dress shoe for your teen's special events can be tricky. While there are certainly dressier options in the barefoot shoe world, If I'm going to purchase a dress shoe for a growing teen, I want it to be very versatile so that we can get the most use out of that purchase possible. I also want to purchase a well known brand with good resale value. The Vivobarefoot Gobi II is a perfect option for this category. This would be our top pick for highschool graduation or attending a wedding.
Available At:
Use code VBANYA20 for 10% off, and read all of Anya's in-depth Vivobarefoot reviews here.
---
Xero HFS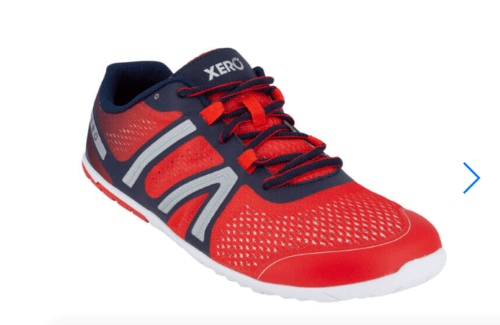 Mesh | US Men's 6.5-15 & Women's 5-11| USD $109.99
The Xero HFS fills my son's need for athletic shoes perfectly. Anya recommended these to me as shoes that are great for wide, high volume feet. We have never owned Xero shoes as of yet but I was delighted to learn that they offer a 5,000 mile or 24 month warranty! Now that's amazing customer service. My son liked the all black option but there are some really bright and vivid color options available as well. I can feel good that these shoes will hold up to all the running, climbing and bike riding he does after school and on the weekends.
Available At:
Read Anya's Xero Shoes reviews here.
---
Athletic Barefoot Shoes for Tweens/Teens
For even more stylish barefoot shoe options for your tweens and teens, I've listed some suggestions by category below.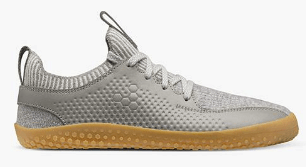 Wool | EU 33-39 | USD $95
The Primus Knit has a very modern knit sock, sneaker styling. The Zinc color also lends to the modern look and is gender neutral.
Use code VBANYA20 for 10% off
---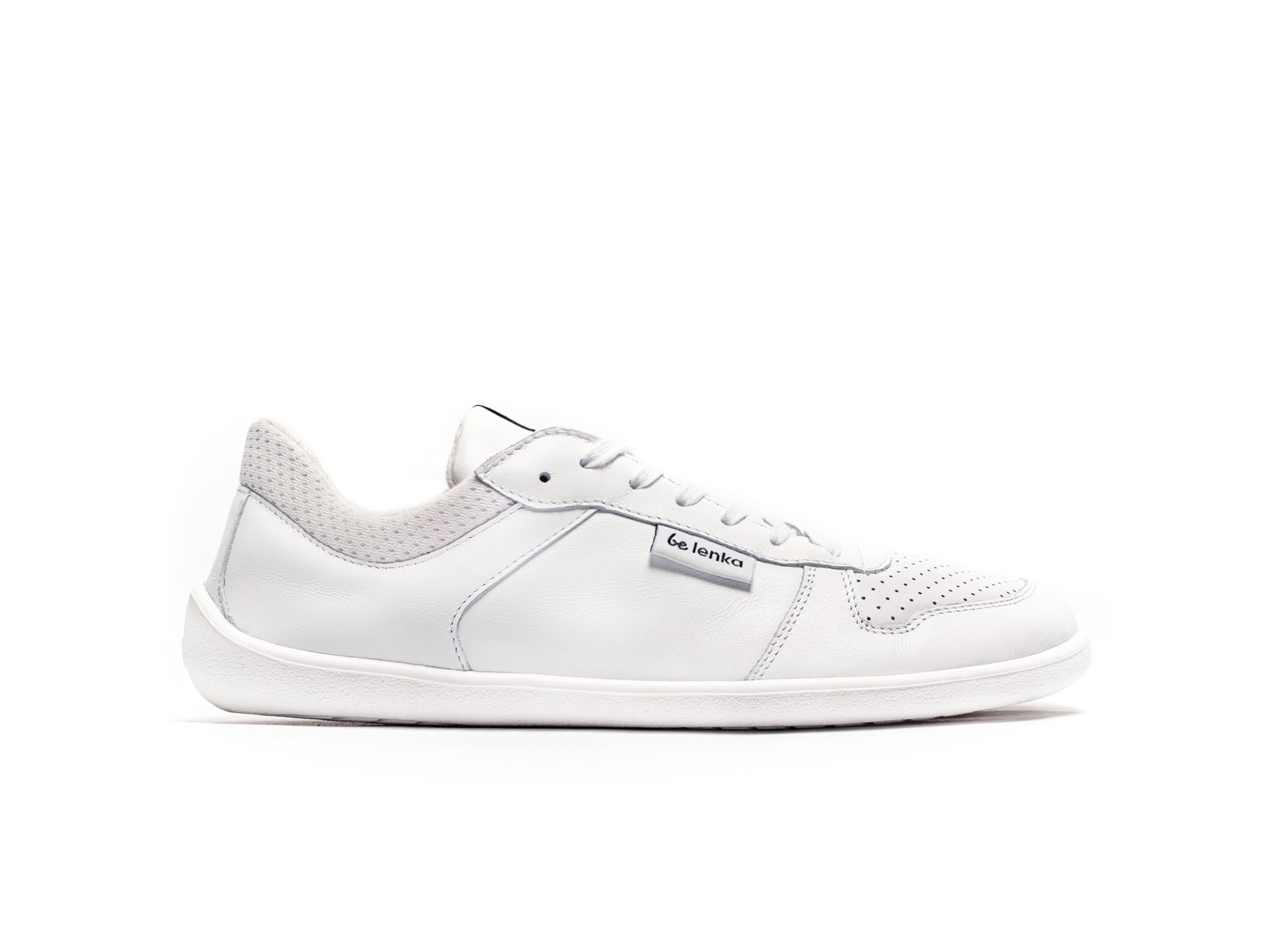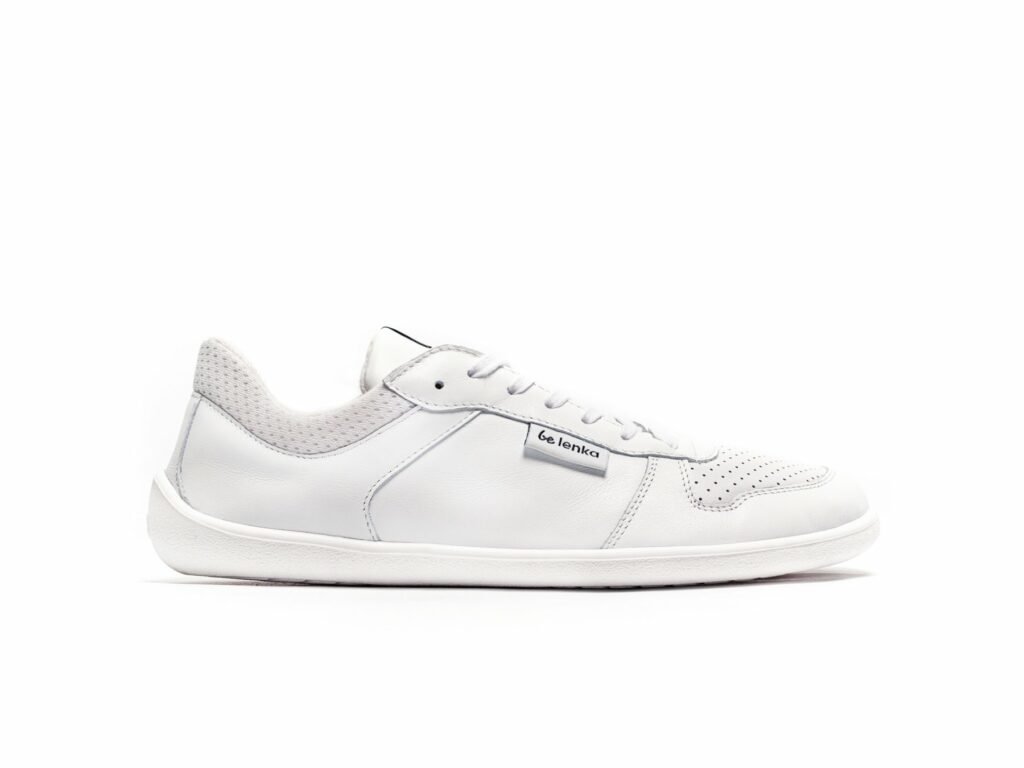 Leather | EU 33-47 | USD $179
Another retro sneaker, the Be Lenka Champs look like popular Nike sneakers but have way more toe space. Use code ANYASREVIEWS for 5% off at Be Lenka Barefoot (returns are only accepted from within the EU and USA)
You can also find the Be Lenka Champ at Anya's Shop!
---
Barefoot Boots for Tweens/Teens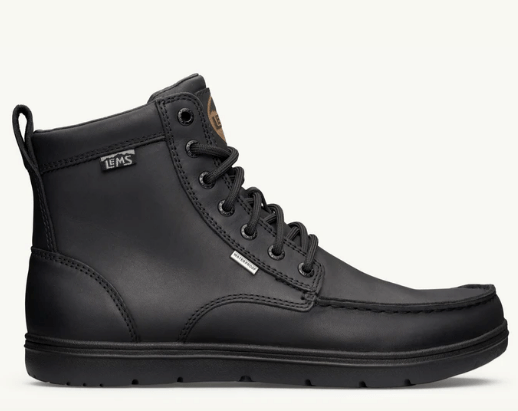 Leather or Nylon | US 3.5 Boys- 15 Men & US 5-12 Women | $125
Lem's Boulder boots are super lightweight and flexible. The size range on these is awesome! If you have adventurous tweens and teens these would make a great option for hiking, scouting or farm work. There is even a waterproof option.
---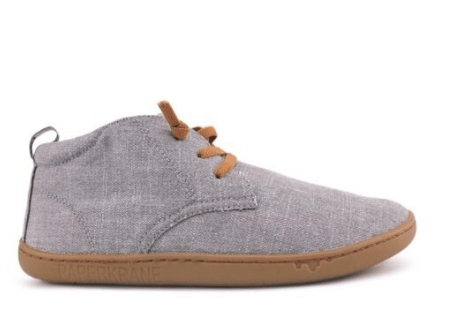 Vegan | EU 35-42 | USD $73-87
Paperkrane Bootleg is another great option for a shoe that is not too casual but not formal either. The upper is a denim fabric that has a tweed like look to it making it a bit dressier than a sneaker. The Bootleg could be worn to school picture day, holidays or worship services.
Use code ANYASREVIEWS for 10% off any PaperKrane purchase
---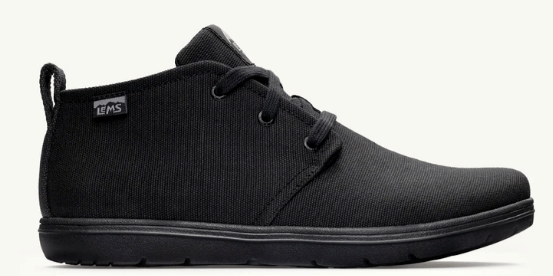 Vegan | US Boy's 3.5-Men's 15 & Women's 6-12 | USD $120
Lem's Chukka boots come in canvas, corduroy and suede in a wide range of sizing. They can be dressed up or down depending on the color and material. An all around versatile style.
---
Casual Barefoot Shoes for Tweens/Teens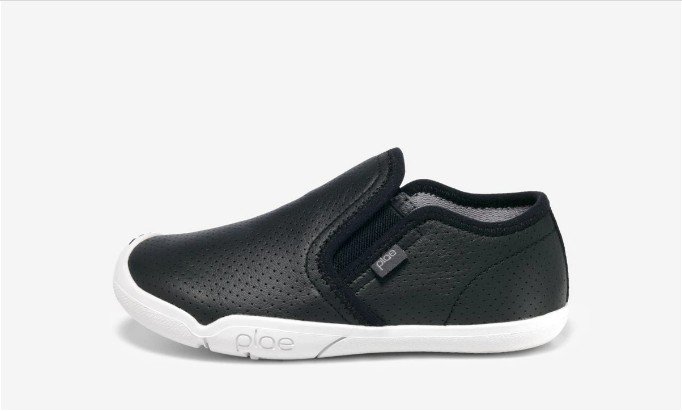 Vegan | US Kids up to youth 4*| $53
A really fun slip-on option for the younger crowd. Plae shoes are known for their durability and affordability. Consider this a compromise brand as insoles need to be removed to make them zero drop and flexibility is good but not best. Sizing goes up to youth 4, however Plae tends to run 1-2 sizes big so their largest size may be equivalent to a youth 5 for most.
---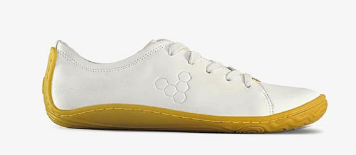 The Addis Junior is a crisp white sneaker with lace up styling made from wild hide leather from free range cattle in Ethiopia. A portion of the sale of these shoes will be donated to local projects.
Use code VBANYA20 for 10% off
Conclusion
Please comment below and let us know what your tweens and teens are looking for in a barefoot shoe. Did we miss any options that you might have found? Please share!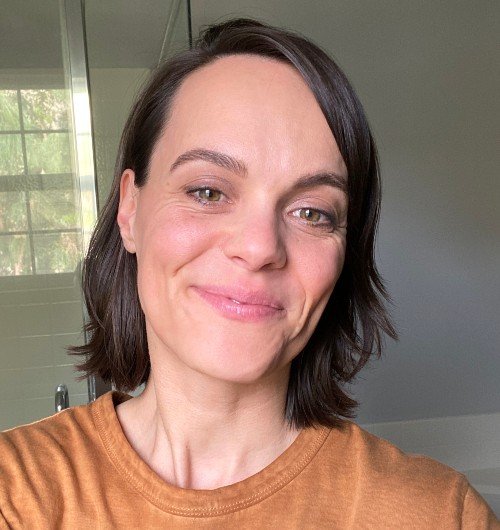 Allison's love affair with barefoot shoes began with a pair of Vibram Five Fingers about 10 years ago. Since that time she has resolved issues like a shortened Achilles' tendon, plantar fasciitis and ingrown toe nails all by wearing foot shaped shoes. She tries to spread the seeds of barefoot knowledge whenever she can (usually on hikes or walks when strangers ask about her shoes) and is happily married, raising two teens in Southern California.